After a lazy week of sun, swimming and eating in Soho Square, we embarked on a 7-day cruise down the Nile River. We started in Luxor and travelled to Aswan. Each day provided a new opportunity to explore temples, museums and markets. If we lacked the energy to go out, we remained on board the cruise. Here we enjoyed the serene scenery and the luxury of having a deserted cruise to ourselves.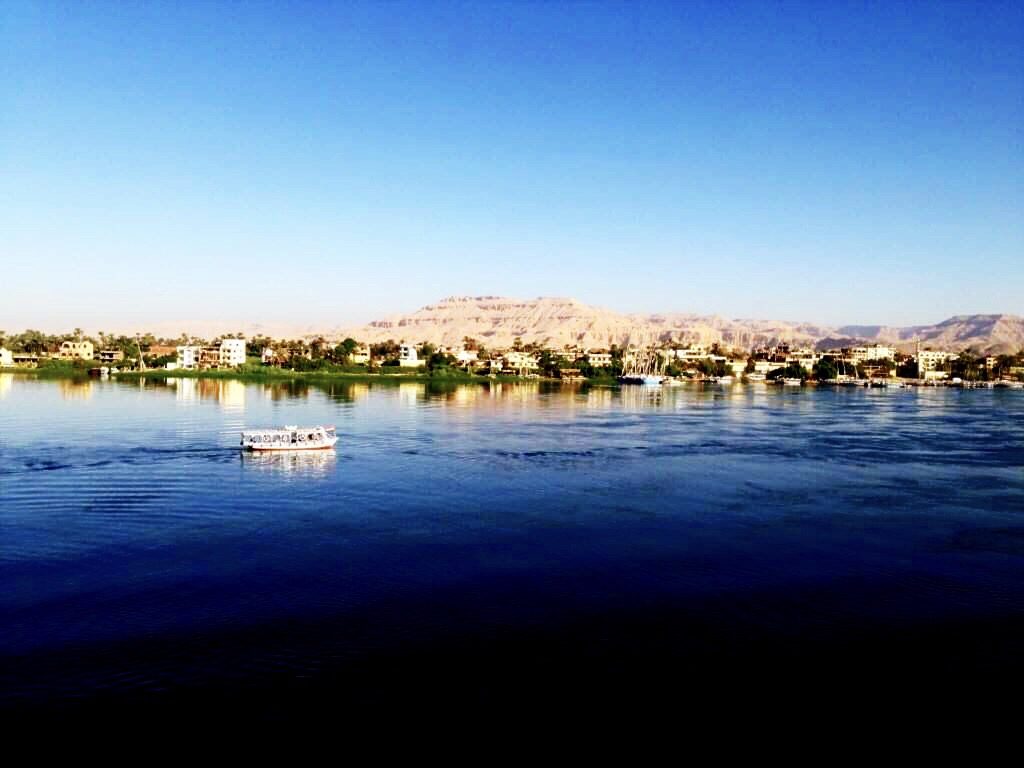 The Nile River is the best way to explore Egypt
Embarking on a trip down the Nile River is a truly magical (and stress-free) way to explore and discover the ancient world of Egypt. The Nile River with its calm, barely moving waters means that we travelled at a slow, even pace. This allowed me to see every passing tree, buildings and desert, and it evoked a feeling that I was tracing Egypt's ancient lifeline. It was a privilege to experience Egypt this way as the world's longest river had many unexpected sights. I called them 'treasures of the river life' which were every bit as exciting and unique as the scheduled stops.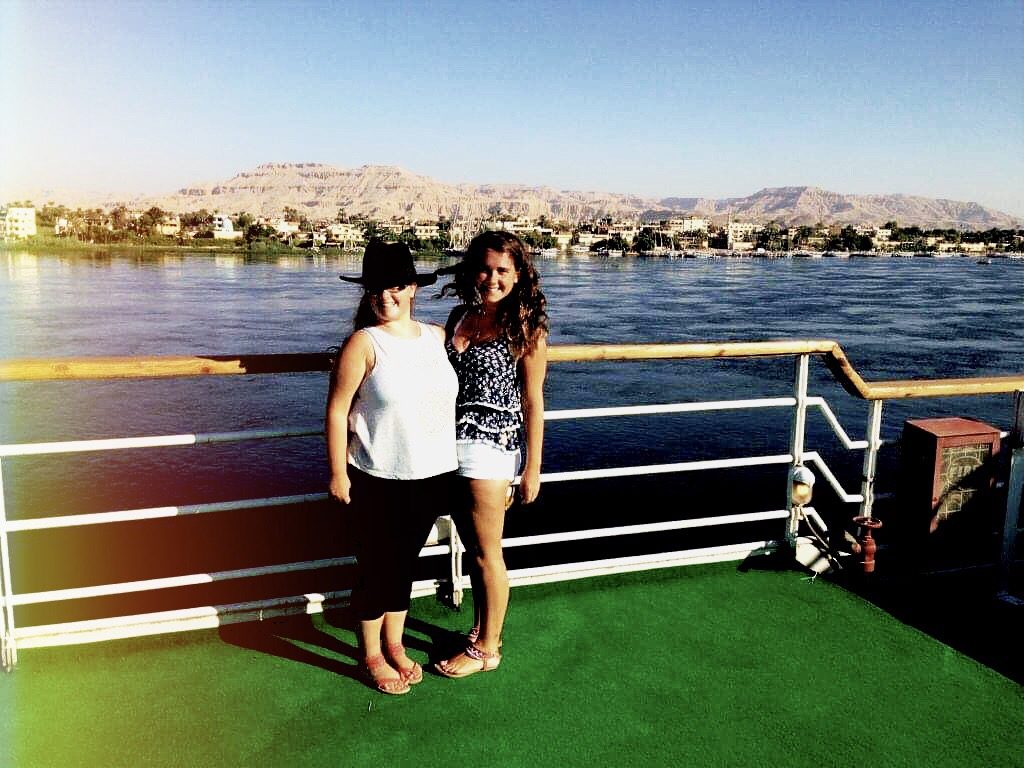 When is the best time to visit the Nile River?
For those who seek to discover the true culture of Egypt (and not the overly crowded sight of tourists bumbling around) then I cannot stress enough that the time to visit is now! Because of Egypt's political turmoil, most of its famous sights are deserted. There are armed security present at every stop, but this is just a precaution and to be perfectly honest they make you feel safe. Whilst some might find this disconcerting, the UK's Foreign and Commonwealth Office considers it safe to travel the River Nile.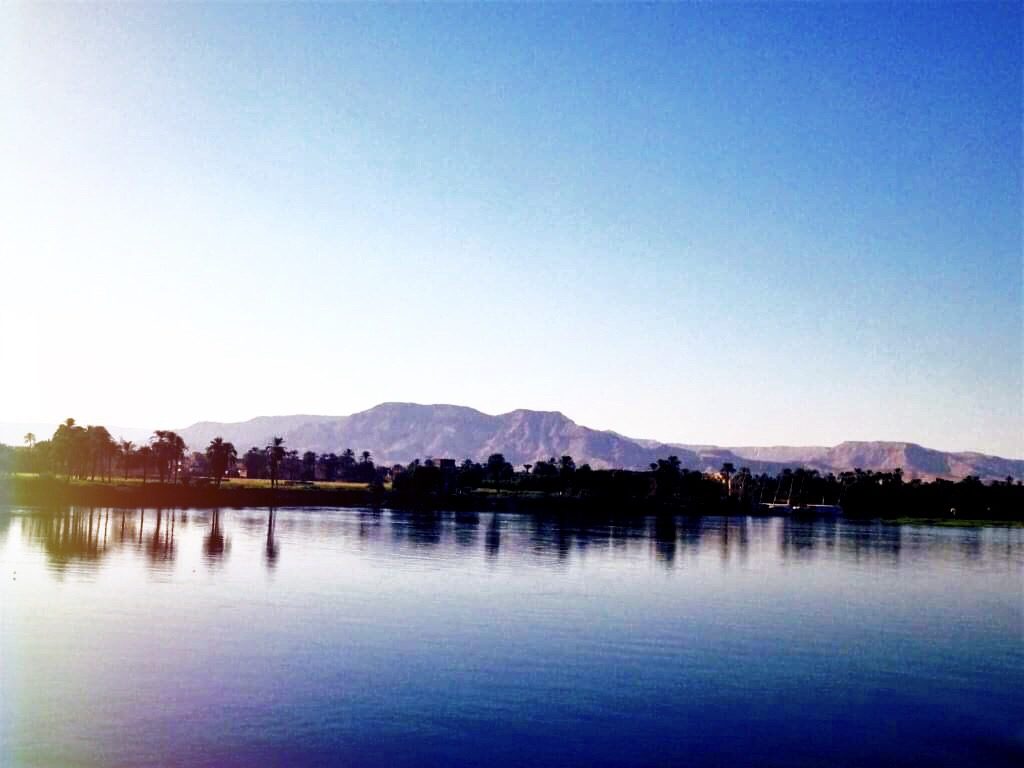 Whilst I was there, I felt safe and the armed security was a reassuring presence. I was privileged to see, for example, Karnak and the Valley of the Kings in a deserted and silent environment. This gave me the opportunity to witness its true beauty, history and feel the powerful essence that something significant happened there.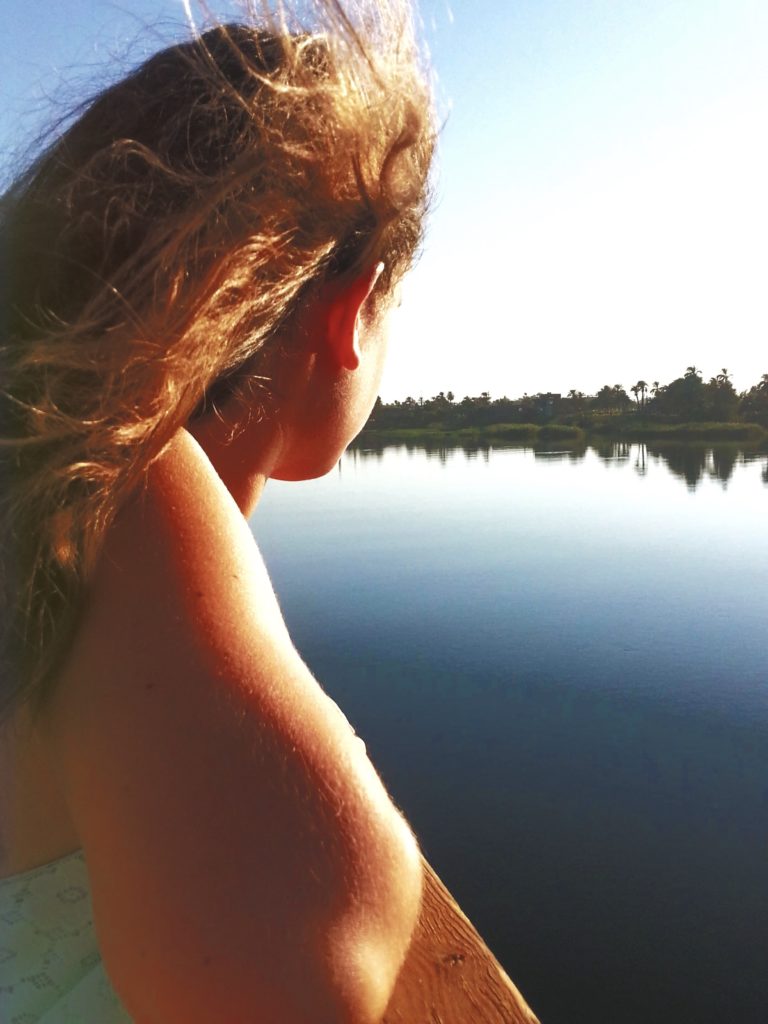 The Nile River Cruise Itinerary
If what I already said hasn't convinced you to travel to Egypt, then check out the scheduled itinerary that the cruise offered. It was more than I could ever have wished for.
Day 1: Luxor
Dinner on board (or for late arrivals a light snack was served) and an overnight stay in Luxor.
Day 2: Luxor – Esna
A visit to the world's largest and greatest open-air museum, Karnak Temple. It is the largest religious building ever constructed. This is because it was a cult temple dedicated to Amun-Ra, Mut and Khonsu.
Then a visit to Luxor Temple. Unlike the other temples, Luxor Temple is not dedicated to a cult god or a deified version of the king in death. Instead, it is dedicated to the rejuvenation of kingship.
Day 3: Esna – Kom Ombo – Aswan
A brief stop at Edfu Temple before sailing to Kom Ombo. This temple is the second largest temple in Egypt. It is also known as the Temple of Horus.
Kom Ombo Temple. This temple is an unusual double temple, meaning that there are courts, halls, sanctuaries and rooms duplicated for two sets of gods.
Day 4: Aswan
High Dam in Aswan. The High Dam was built in 1960–1971 to provide electricity to the villages along the Nile.
The Temple of Isis. The Ancient Egyptians built this temple on Philae Island for the Goddess Isis.
Lunch on board and afternoon at leisure with an opportunity to revisit the Temple of Isis for a sound and light show in the evening. * I highly recommend this. *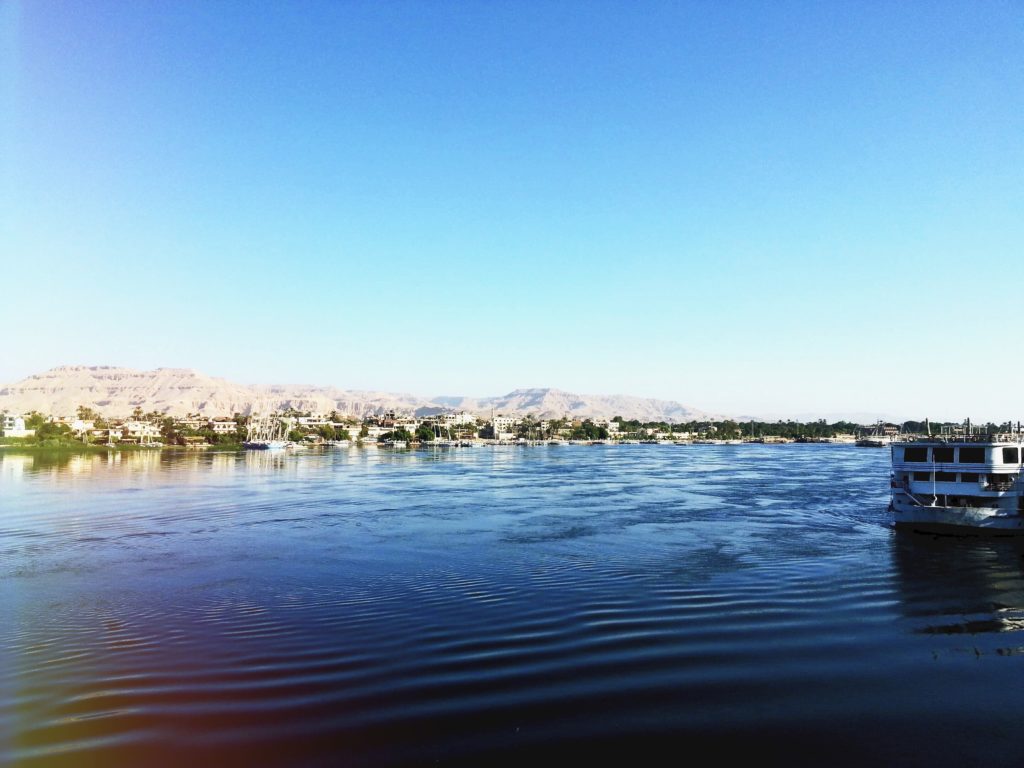 Day 5: Aswan
Day trip to Abu Simbel Trip. This trip is a very early start to arrive at the temple in time for sunrise. Don't let the early start put you off, this temple is highly impressive and there is nothing quite like it.
Day 6: Luxor
The Colossi of Memnon, Valley of the Kings and Valley of the Queens. These are burial sites of the most powerful and successful pharaohs and high priests.
Hatshepsut Temple. The temple is not only a memorial temple that honours Queen Hatshepsut, but it is also one of Egypt's greatest architectural achievements.
Day 7: Luxor
Breakfast on board followed by check-out.
There's More To See…
Now if the itinerary isn't enough adventure, there are plenty of chances to observe the intimate comings and goings of daily Egyptian life. I saw a whole spectrum of things from a lone fisherman rowing slowly home to the innocent joys of young teenagers splashing and laughing in remote areas of the Nile. But my favourite moment was witnessing the sunset whilst a sailing boat cut cleanly through the water, causing small ripples of movement in the wake of the silent, unmoving landscape.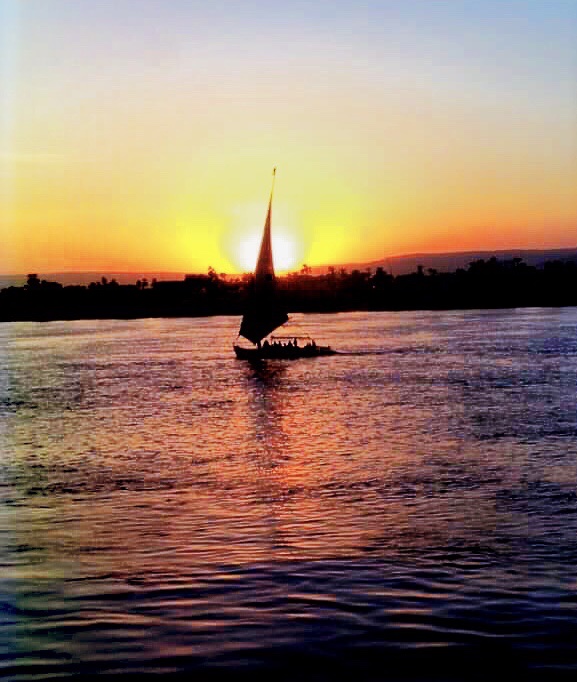 There were also wonderful moments on deck at dawn. At this time of day, the breeze was fresh and clean and everything felt rejuvenated. In the distance, I repeatedly saw elderly men and women sitting on plastic chairs, enjoying their cup of tea and breakfast whilst small children waved excitedly as the cruise went by.
It was an intoxicating week full of fun, adventure, beauty, learning and reflection that left me wanting to experience more.
Go and experience it yourselves! You won't regret it!
If you enjoyed reading, check out my other post about Luxor and Karnak Temples, Abu Simbel, Valley of the Kings, or the Colossi of Memnon! And be sure to subscribe to my blog so you don't miss out on another inspiring travel article!
Like it? Pin it!