With its various red brick and grey stone cottages, four tiny streets established around the Bide Brook that streams through the middle of the village, Lacock is one of the most picturesque villages in England. Situated in the bucolic countryside of Wiltshire and preserved by the National Trust, its unspoilt medieval look is authentic, charming and bewitching. With buildings dating back to the 13th through to the 18th century, Lacock looks much like it did 200 years ago. While the enchanting Lacock Abbey is famed as the birthplace of photography and continues to narrate the history of prominent British figures. It is unsurprising then that this small village has become a model of British quintessence and that it has been used in a plethora of films and TV series such as Harry Potter and Pride and Prejudice.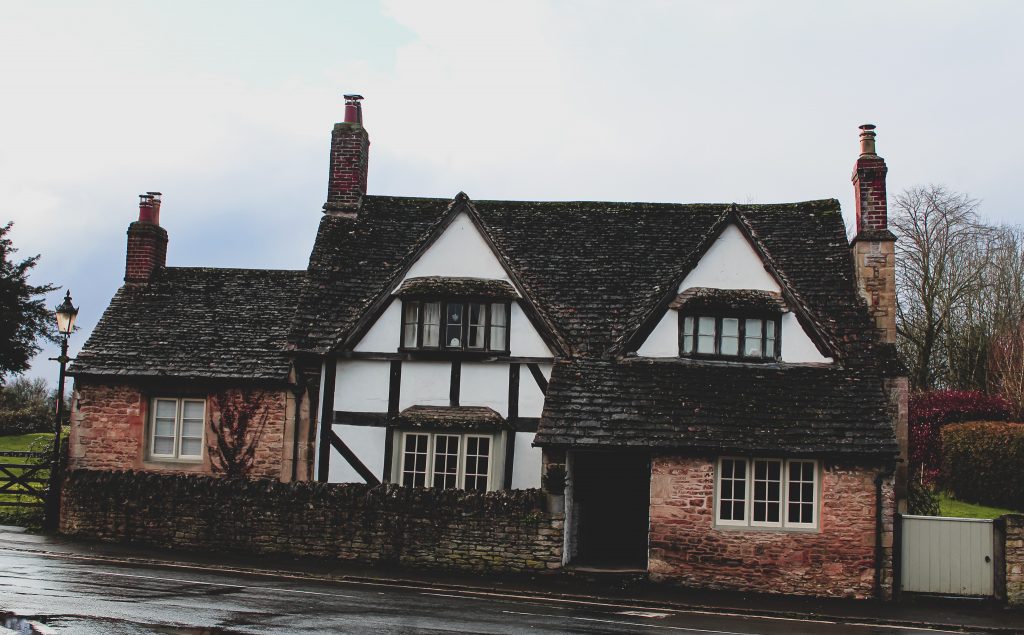 Lacock village
Named by the original Saxon settlers for its delightful stream, this medieval village offers a delicious escape to romantic times past. It transports visitors through centuries. From medieval origins to half-timbered houses sporting thatched roofs on quaint narrow streets, Lacock visually highlights the quirky architectural styles seen throughout English history. Indeed, this traditional English village infrastructure has everything you'd want to experience authentic Englishness and quiet country bliss.
Lacock is eye-wateringly pretty with all the key features. There is the parish church of St. Cyriac's, a medieval tithe barn, Village Hall, charismatic cottages and old-fashioned washhouses. There's also a village shop, two pubs and a restaurant but that is about as modern as it gets. With all the above, Lacock unfailingly looks like it's trapped in time, left behind by the modern world. If you are from overseas or from large cities, you'll be hard pressed to find a more traditional village than Lacock!
a strong sense of community
Indeed, while there are a couple of small shops, one named Quintessentially English, the Lacock inhabitants do not follow the modern system of shopping with walls and checkouts.
Ever heard of doorstep shopping? I thought this was something of the past until I came to Lacock. Here, the community spirit and honesty system mean that there is a culture whereby locals purvey their homemade jars of jams, chutneys, fudge and a variety of handmade crafts on their doorsteps. Due to everybody knowing everybody, the locals have no qualms locking up their homes and heading out for the day. They trust that those paying will place money owed through the necessary letter boxes, adding to the authenticity and antiquity of the village. It is an utterly charming way in which to experience and become a part of Lacock's community!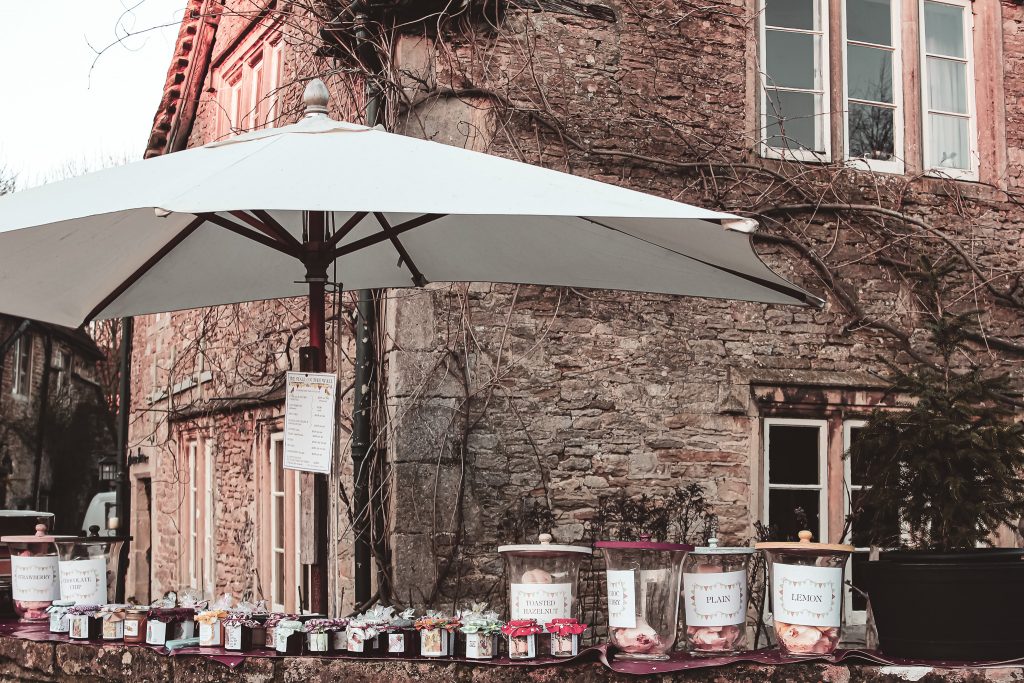 lacock norman church
While here, make sure to see St. Cyriac's Church! Its Norman architecture dates to the 11th century while its name dedicates the church to the saint of Cyriac. Cyriac was a three-year-old child executed by the Roman Governor of Cilicia in 313 AD for refusing to recant his Christian beliefs. Churches dedicated to this saint is common throughout history in Normandy, emphasising Lacock's and its people's strong links to the region in the aftermath of the Norman invasion.
Its exceptional vaulted ceilings still have traces of medieval paint. While the black, charred areas reveal Lacock to be the victim of Henry VIII's Dissolution of the Monasteries and his supreme rule over all of England. According to one local, 75% of Lacock's tourists only visit Lacock Abbey, leaving before they've even entered the town. This is a shame for these aren't many other places you can see first-hand evidence of Henry VIII burning down a Saxon-Norman building!
The Abbey is the main attraction. It is free to enter for National Trust Members but otherwise you will have to pay. Here, you can see arresting architecture of a country house with monastic roots and stunning views of spacious and luscious countryside full of ancient woodlands and fields dotted with sheep peacefully grazing on the lands. It is easy to step through time here.
The Abbey has been many things over the years; from an abbey owned by the most powerful woman of the middle ages, Ela Countess of Salisbury to a nunnery. Then as a royalist garrison during the English Civil war to a private home of Tudor courtier, Sir William Sharington to William Henry Fox Talbot and his family in the 1800's.
From Tudor, Gothic to Victorian designs, the best part of English history is on offer. But the most exceptional part of Lacock Abbey is its striking medieval cloister with its regal archways. There's a presence that surrounds the cloister and the crosses and ticks carved into the walls are the trademarks of the stone masons who worked here. These carvings make it feel as if the ghosts of these men are present, making their labour and construction of the Abbey real and not simply a relic of the past.
First photograph
As a photographer, there is something quite surreal about visiting a village hailed as the birthplace of photography. For anyone with a love of photography, head over to the Fox Talbot Museum of Photography at the Abbey to learn how former Lacock resident, Talbot, came to take the world's first photograph. It's recorded that William Henry Fox Talbot in 1835 created the first every photographic negative of a window at his private home in Lacock Abbey. The village itself is also exquisitely beautiful in its own right. It is therefore most certainly the perfect location to practise your own photography. You'll without a doubt get some beautiful images to remember this enchanting place.
Filming at lacock
The location of Lacock Abbey and Village has been utilised in a plethora of films and TV series. These include the Harry Potter films, Cranford, Downton Abbey and my personal all-time-favourite Pride and Prejudice featuring Colin Firth. If you head over to the George Pub you can see many photographs from plenty of film and TV shoots hanging on the walls. You could easily spend a good hour playing guess which film or TV series these photos are of!
Head over to the main entrance street, you'll be transported to Jane Austen's Meryton Town. It's easy to imagine the Bennet sisters visiting and sharing the latest gossip with their Aunt Philips, shopping for bonnets and ribbons, or trying to capture the attentions of the militia officers.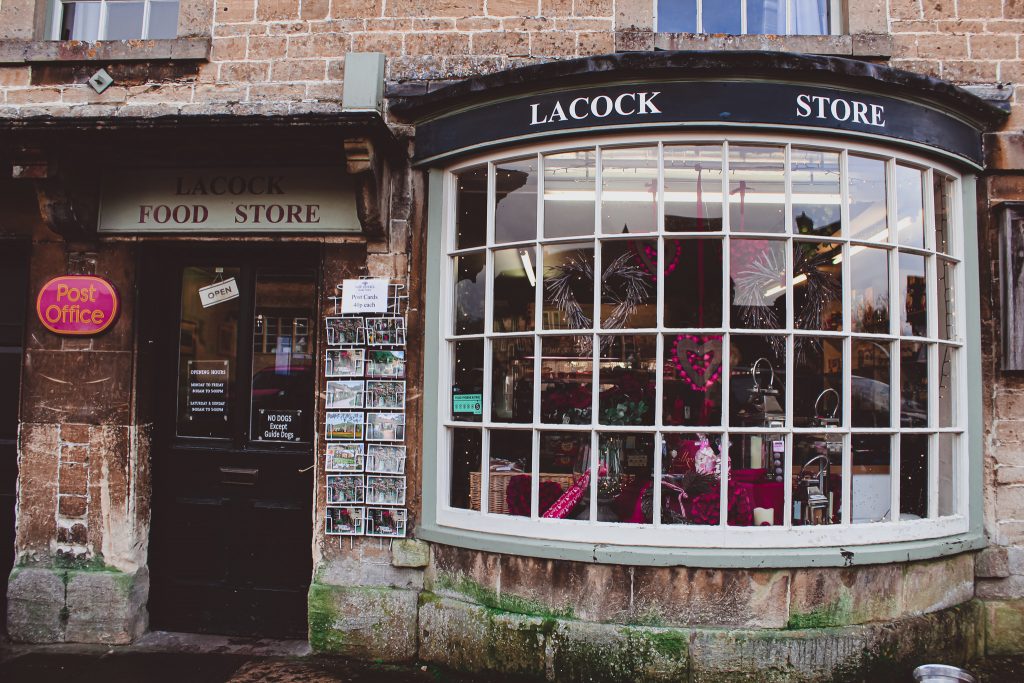 For any Harry Potter fans, the medieval cloisters of the Abbey are not only magical but were used for Professor Snape's and Professor Quirrell's classrooms. While eagle-eyed Potter fans will also notice that various corners of the village were used for scenes where Voldemort kills Lily Potter! Despite all these filming's, the village has not grown larger than its boots. Instead it remains a real working village with its people as the most down to earth I've met!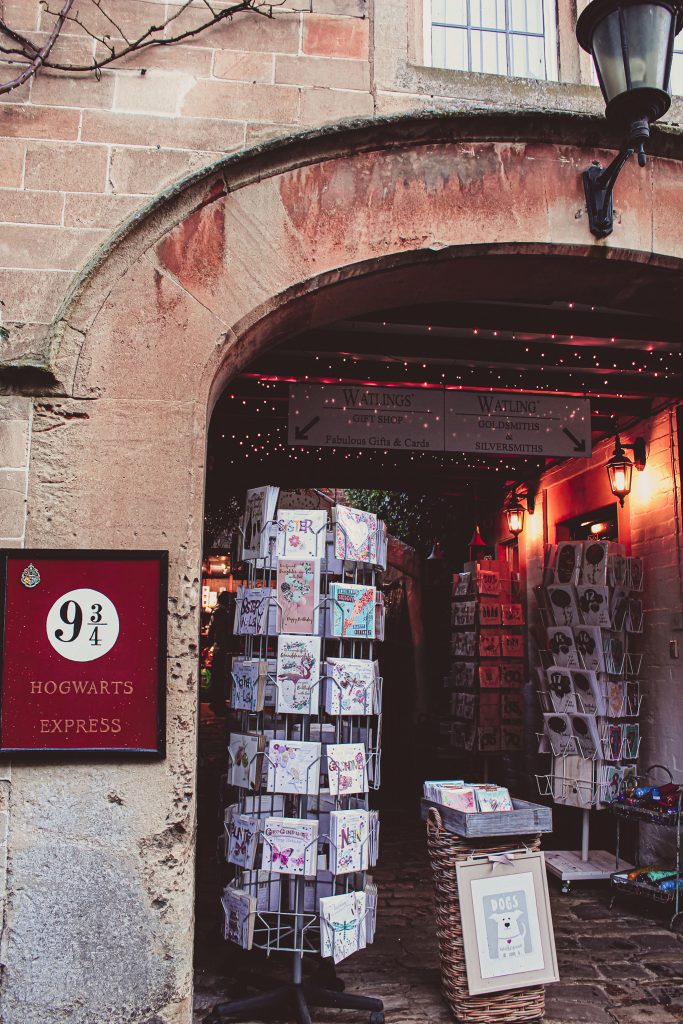 – – – – – – – – – – – – – – – – – – – – – –
housekeeping
How long do you need in Lacock?
Like I mentioned, it is a very small town, so you'll be able to get everything mentioned in this post done within half a day. But I'd highly recommend making it a full day trip so you can enjoy lunch and peacefully marvel in the glory of the town.
How to get to Lacock?
Getting to Lacock is easy by car. There is a large car park by the village which is free to National Trust Members while each pub also has its own car park. If you're going by train, I'd recommend getting the train either to Chippenham or Melksham which are both around 3 miles away from Lacock. From there, you'd get the bus from either train station to Lacock village.
What else is there to do nearby?
If you are staying in or near Lacock, I'd highly recommend visiting Cotswold's historic village of Castle Combe. It is often referred to as the prettiest village in England and has been used as the filming location for War Horse and Stardust. Alternatively, Corsham is just down the road. From starring in Poldark to acres of beautiful countryside, Corsham is a hidden gem. Make sure to check out the 17th century Schoolroom and Alms-house. Here you can step back into the 17th century and see how Lady Margaret Hungerford's charity came into being.
If you enjoyed reading about Lacock, check out why I found Dyrham Park to be a place of British cultural identity. Finally, if you'd like to remain up to date with my journey across the globe, please subscribe to my email list.
Alternatively, head to the subscribe box to grab your FREE How to Take Professional Travel Photos Guide!
Like it? Pin it!