England, known for its red double-decker buses and black taxis; the vibrant city of London; Shakespeare and his home in Stratford-Upon-Avon. With all these comes a celebrity status, meaning England has fallen victim to its own package-tourism success! Destinations have become commercialised and overgrown with human bodies. But there is a plethora of Off The Beaten Track: Uncharted England locations that need to be explored!
Beyond the tourist trail, there are locations that are to this day intrinsically linked to our history and culture. Less frequented, privately owned, meticulously preserved and protected places of value to our country and to society. If you love visiting historic country houses and estates, discovering unspoilt rural escapes or developing friendships with local wildlife then these off the beaten track locations are perfect for you! I came across these spots by accident. Due to their novelty and distinctiveness, they hold special moments in my memory. I am certain they're the ideal areas to explore English history and culture away from the crowds. Continue reading to find out where these Off The Beaten Track: Uncharted England spots can be found!
haddon hall
After attending my best friend's wedding, I needed somewhere to break my journey back to Wales. We came to a small village in Bakewell, Derbyshire. I knew it well, having visited Chatsworth House, a beautiful stately home just a few miles through the trees. If you have enough time, I'd highly recommend taking some time to explore Chatsworth. It was used in the filming of Pride and Prejudice, overlooks the River Derwent and is encircled by the low hills of Derwent and Wye valleys. If this isn't picturesque enough for you, the English Baroque architecture is set in an expansive parkland and backed by rocky hills that lead to heather moorland.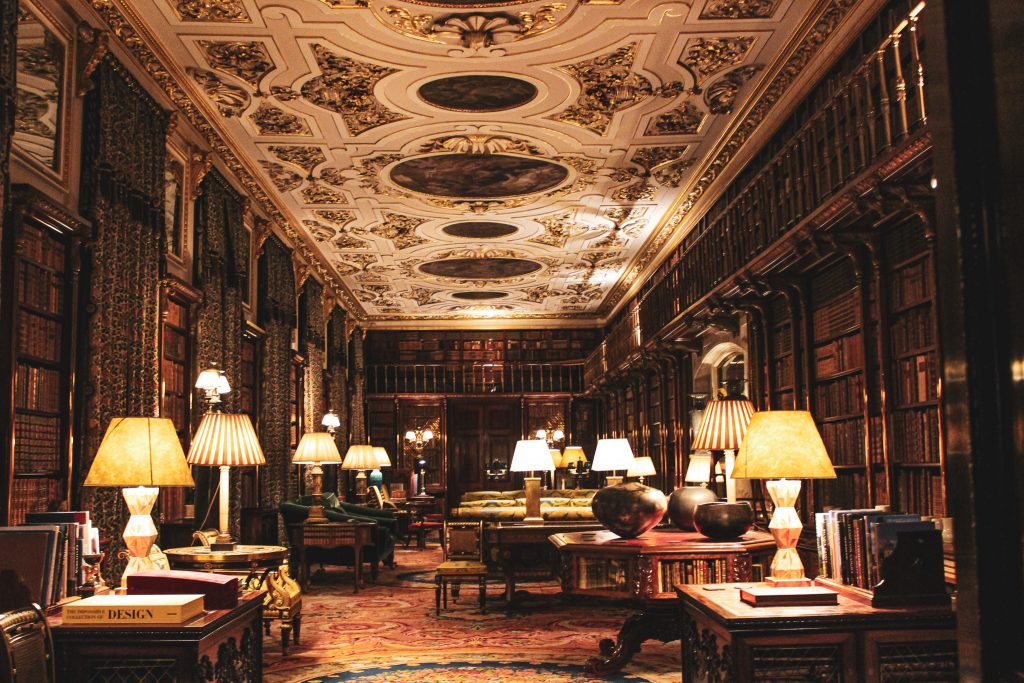 Despite having been to Chatsworth I had no idea Haddon Hall existed let alone that it was so nearby! Standing for over 900 years, Haddon has history pumping through its veins. It is the preservation of this history that keeps Haddon Hall alive and without, it loses all its vitality just as we'd perish if cut off from oxygen.
Haddon Hall History
Home to Lord and Lady Edward Manners, Haddon Hall is a private residence open to the public at certain times of the year. Significantly, it is one of the only houses in England to remain within one family's ownership for its entire lifetime. It has been described by author Simon Jenkins as 'the most perfect house to survive from the middle ages' and heralded by locals as a gem. There is no arguing on both accounts. The origins of Haddon date back to the 11th century; boasting the finest example of a Tudor kitchen, an extensive banqueting hall complete with minstrels' gallery and an exquisite Tudor long gallery!
What can you see in Haddon Hall?
Surprisingly, there was a period of two hundred years when Haddon Hall remained empty. For England and its society, this is a blessing! Instead of undergoing alterations during the modernising period of the Georgians and Victorians, the manor lay peacefully untouched. Consequently, exploring Haddon Hall is like stepping back in time. It tantalisingly offers insight into the culinary techniques and catering facilities of Tudor England. While the original Dais table and tapestry gifted by Henry VIII in the hall show how the hall was once the hub of the house and its community as a mass of household members dined in one loud and raucous place.
Haddon Hall Gardens
The terraced Elizabethan Walled Gardens are just stunning! Built on a small hill, the most impressive aspect of the gardens is its structure. Cascading down to the River Wye and ancient parkland, the garden makes use of every nook and cranny with an abundance of roses bringing joy and colour.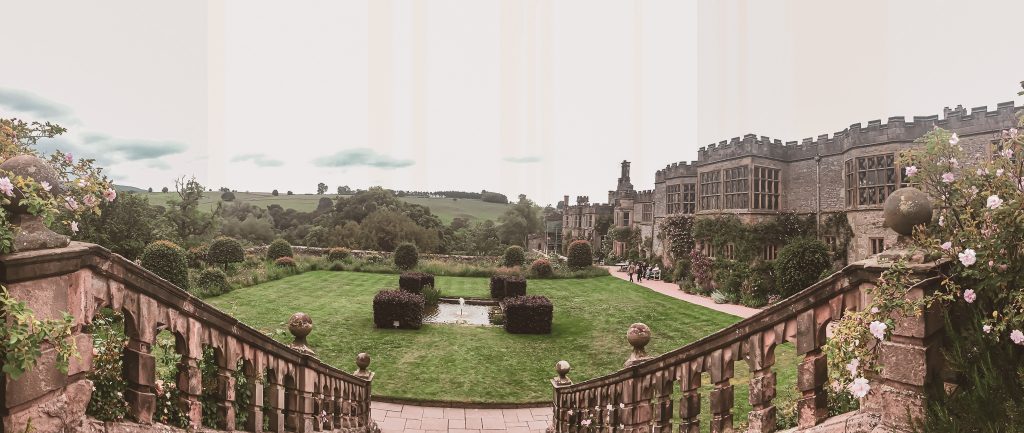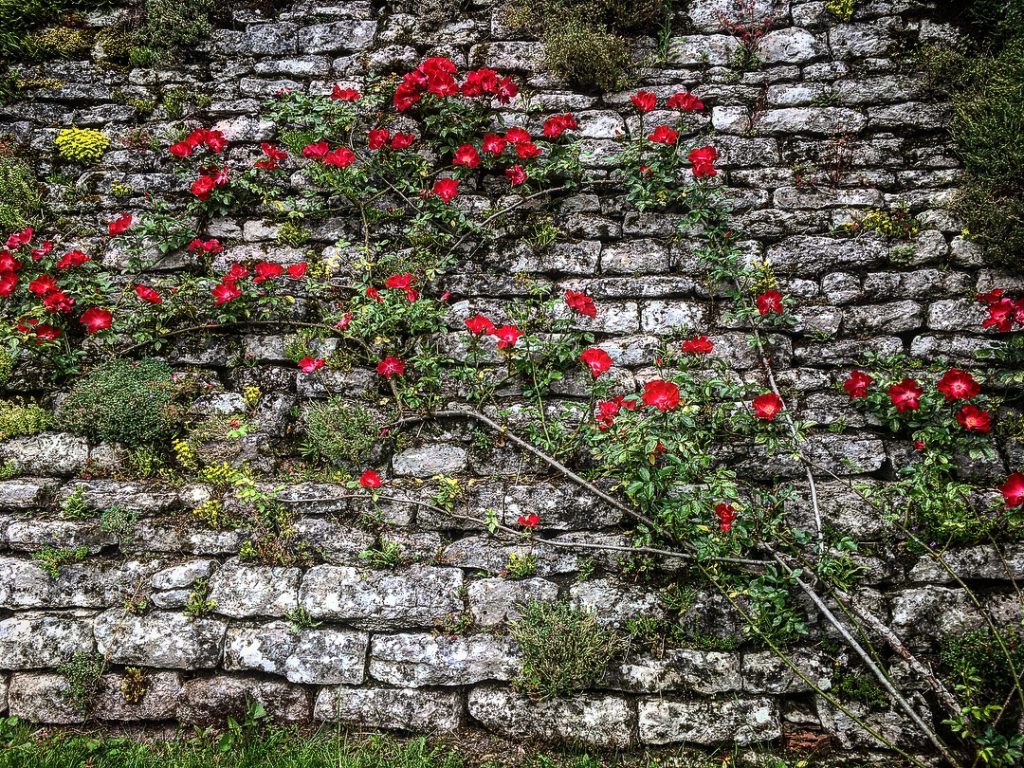 The courtyard is higgledy-piggledy as the stones are uneven due to feet passing over them for centuries. For literature and film fans, this courtyard was used in the BBC adaptation of Jane Eyre. To the right of the courtyard is the Medieval Chapel. This is probably my favourite spot in Haddon with walls decorated with frescos made long again!
newstead abbey
Just like Haddon Hall I stumbled upon Newstead Abbey by mistake. I was actually heading to Chatsworth House for the first time and got lost on my way. Just as well I did because I found a small oasis in the chaos of Nottinghamshire. Formerly founded by King Henry II in 1170 as an Augustinian priory of St. Mary, Newstead Abbey can trace a timeline through to the Dissolution of the Monasteries and beyond.
In 1540, Sir John Byron was granted the land and began its conversion into a stately and glamorous country house. While the original priory was in ruins, it had been preserved as much as possible with the addition of Gothic follies to the rest of the house. It was eventually left to George Gordon Byron; the famous poet. At the time of my visit, I was an Undergraduate English Student at the University of Nottingham. To discover Lord Byron had lived here was like winning the jackpot.
Many consider Byron to have been England's first 'celebrity'; the infamous man who claimed to have bedded 200 women! Newstead Abbey is the only place, I've yet to experience, in England that offers a totally different impression of Byron. Here you can see revelatory letters, read some of his work, and see the efforts he exerted in restoring his ancestral home. Here, you begin to see a man who rebelled against injustice and oppression and stood up to the establishment.
Newstead Abbey Grounds
But there is far more to see at Newstead Abbey than just the home of a Romantic poet. With no other visitors around, I thoroughly enjoyed walking around the gardens and parkland which covers more than 300 acres. I highly recommend taking your camera as you'll come across many unexpected treasures. The paths meander past lakes, ponds, waterfalls, formal gardens and Japanese inspired gardens. There's a beautiful and harmonious blend of cultures that represents England's associations with the rest of the Globe.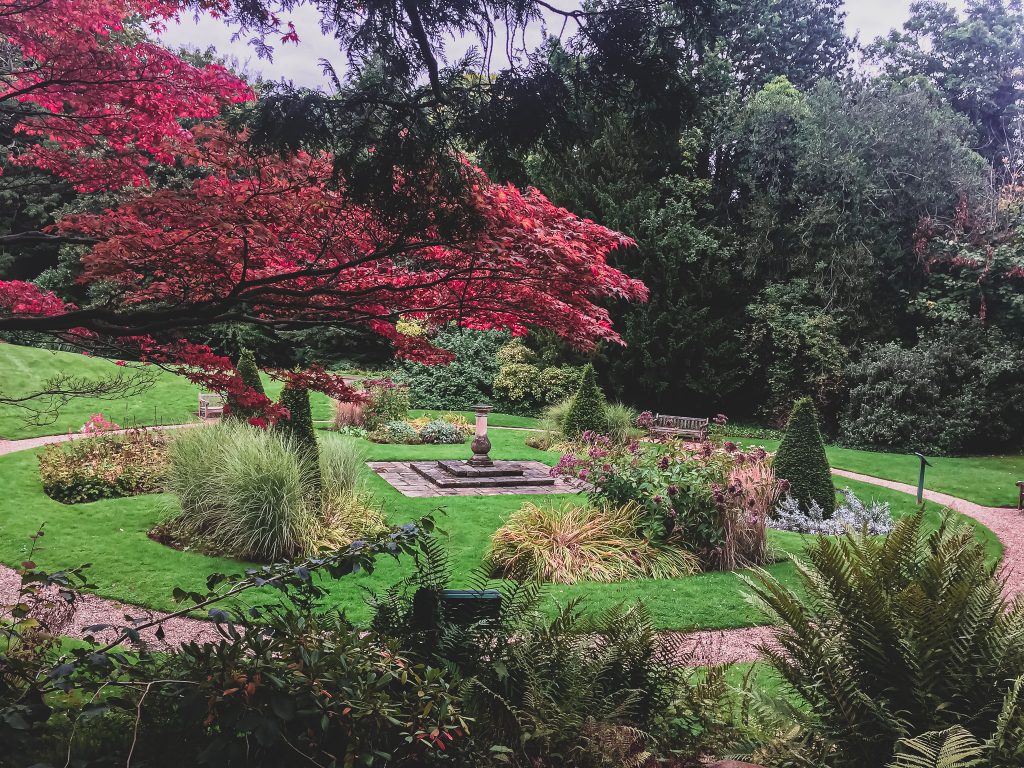 corsham almshouse
Corsham town was a quick stop on our way to Lacock. Corsham is a historic market town near Wiltshire with notable historic buildings such as Corsham Court. Corsham Court is a stately Country house with a park design by Capability Brown. The exterior of the house is staggering, and the park is blissfully quiet. But going inside the manor is not worth it; it has a lot of vacant space filled with random artefacts.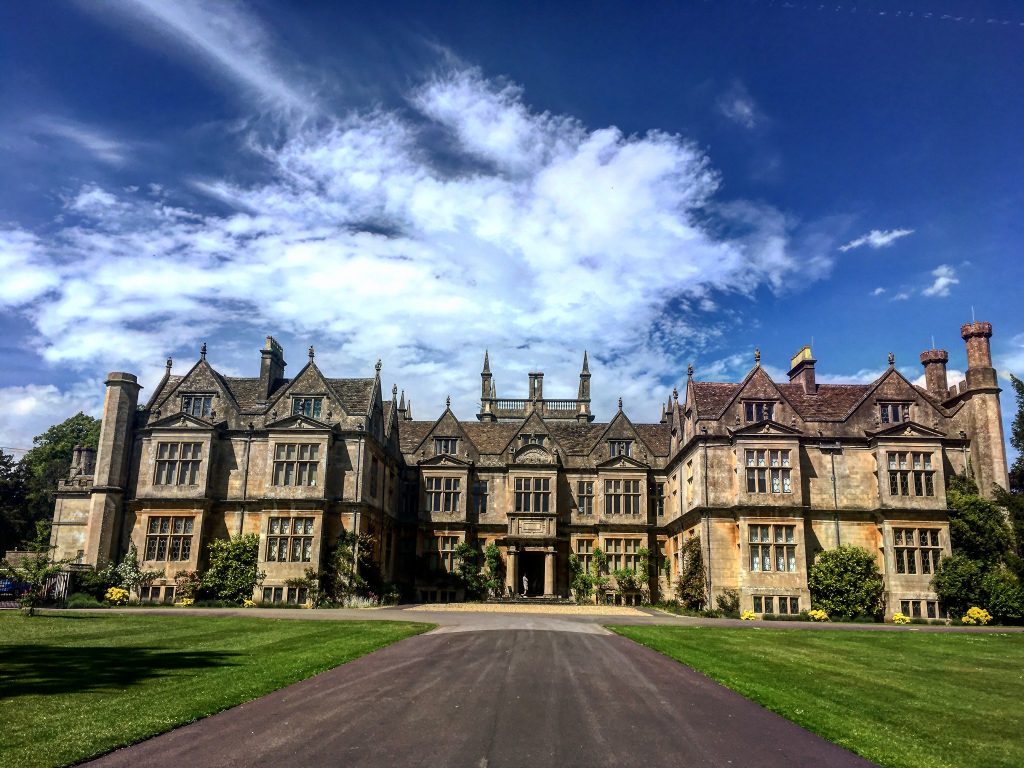 However, walking around Corsham we came across the Hungerford Almshouse. They were just opening as we approached, which was around mid-morning, and we were the only visitors there at the time. The Almshouse is charming and unique for many reasons. It was first funded by Lady Margaret Hungerford for a Master and six old people and a schoolroom for the education of 10 poor boys.
Why is Lady Margaret so important?
Lady Margaret was a woman in control of her money and had the power to negotiate and determine what happened to her money. She bestowed £60 per year of income from her estate to finance the almshouses, with £20 for the Master, £30 for the 6 residents and the final £10 for building maintenance and for resident's gowns. How many other women in the 17th century had this kind of autonomy?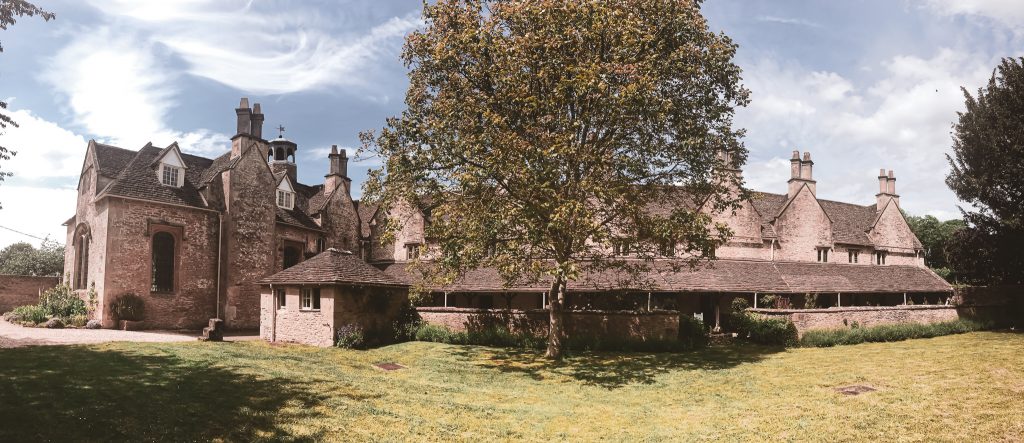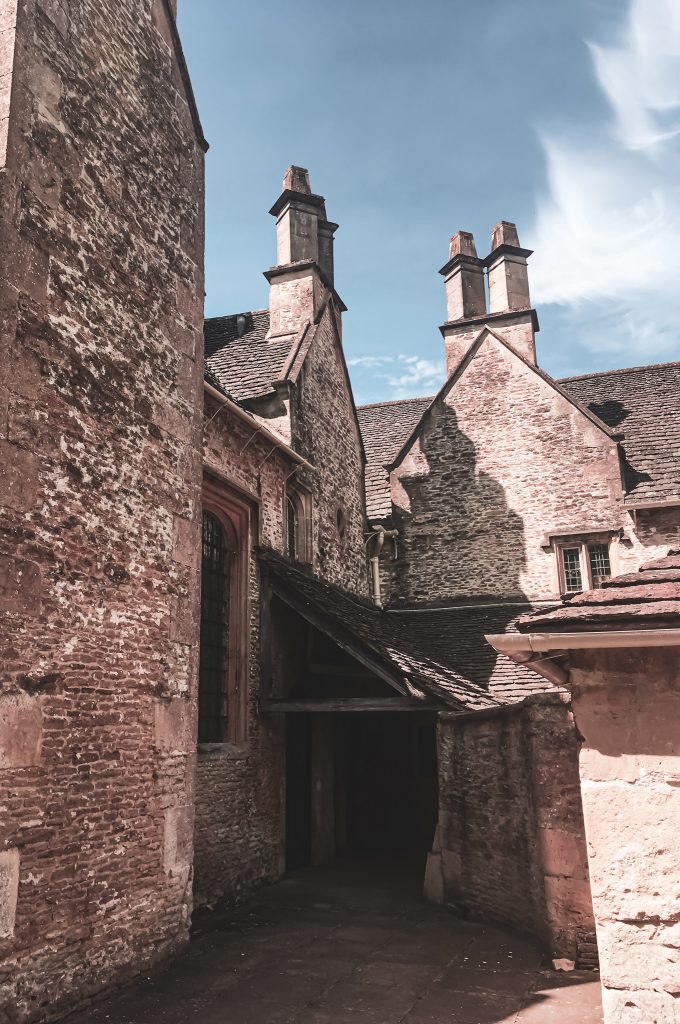 Although built in the 17th century, the complex is very much alive today. Volunteer guides welcome visitors and are so knowledgeable about its history that when they narrate the events of the building, they transport you back in time, making you feel a part of its history. Indeed, the schoolroom itself also does this. It is virtually unaltered since it was built in 1688 as desks and box pews still line the sides of the high-ceilinged room. It's amazing to see Lady Hungerford's charity still functioning today with all 6 of the almshouses still in use and sheltering the poor!
wollaton hall
I spent 3 years in Nottingham for university. For the longest time I had no idea that Wollaton Hall was literally just a 5 minute walk across the road. From the outside the hall and deer park are enclosed by tall brick walls. This means from the road visitors cannot see into the park. It was this reason I had no idea Wollaton was there.
However, it is also this reason that makes Wollaton Hall a magical off the beaten track destination in England that everyone needs to visit. As soon as you enter the park the active sounds of car horns and slamming breaks cease. The outside world disappears as if a soundproof veil circles the perimeter forging a dome above and around you. The wind rustles the trees into a dance contest, the sun trickles through the grass while the majestic deer graze and command the surrounding area. You are in no doubt as to who's the boss here; even the birds and ducks refuse to interfere with these kings and queens!

Wollaton Grounds
Wollaton hall is indicative of Batman's home. Built in 1580 and 1588, the building is a Grade 1 Elizabethan mansion with distinctive gothic features and carved decorations featuring strapwork and a profusion of decorative forms. The building is no longer lived in but is now Nottingham's Natural History Museum housing wildlife exhibits and collections of rare objects, perfect for a day out with friends or family. The 500 acres of rolling parkland is ideal for a day strolling around nature. I've since spent countless days there with my camera, eating pack lunches while watching the swans and listening to children play ball.
ludlow castle
A ruined medieval fortification in the English county of Shropshire, Ludlow Castle is prominently situated on the River Teme. Dating back to the Norman conquest, Ludlow is one of the first stone castles to have been built in England. Stunningly a huge proportion of the castle has been preserved and contributes to our understanding of England's part in major wars. It even became an important symbol of Yorkist authority during the Wars of the Roses in 1425 when Richard, Duke of York, inherited the grounds. This is believed to have been the defining years in the development of England's cultural identity. It's a privilege to amble the site and be so close to these historical and cultural events.

The architecture of Ludlow castle reflects its long history. Retaining a blend of several styles of building from the inner bailey, larger outer bailey, to the additional 13th-century innermost bailey. In addition, there is a range of different types of stone used to build the castle. If you look closely, you'll be able to see the greenish-grey siltstone rubble of the Norman stone, the ashlar and quoin features carved from red sandstone to the later work of local red sandstone.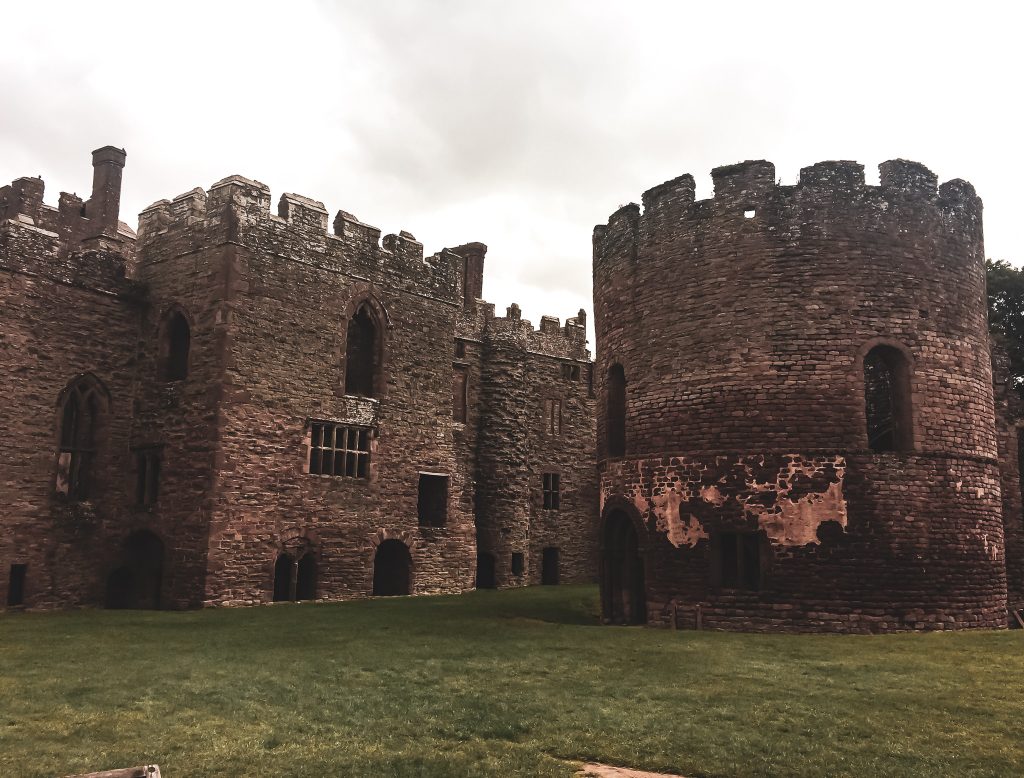 Ludlow Market Town
Just outside the castle walls is the bustling black and white market town of Ludlow. Here, you can visit the parish church, St. Laurence's, which is the largest in the county. Among the Tudor style, half-timbered buildings are local stores, a regular outdoor market held on the Castle Square, Town Hall and various beautiful bridges! It's truly the best place for a day out in a charming, understated English village. Much like Oxford and Cambridge in its wealth of history and architectural beauty. But more impressively it is not swamped by tourists. Here you'll have the space to breathe, enjoy and experience authentic England!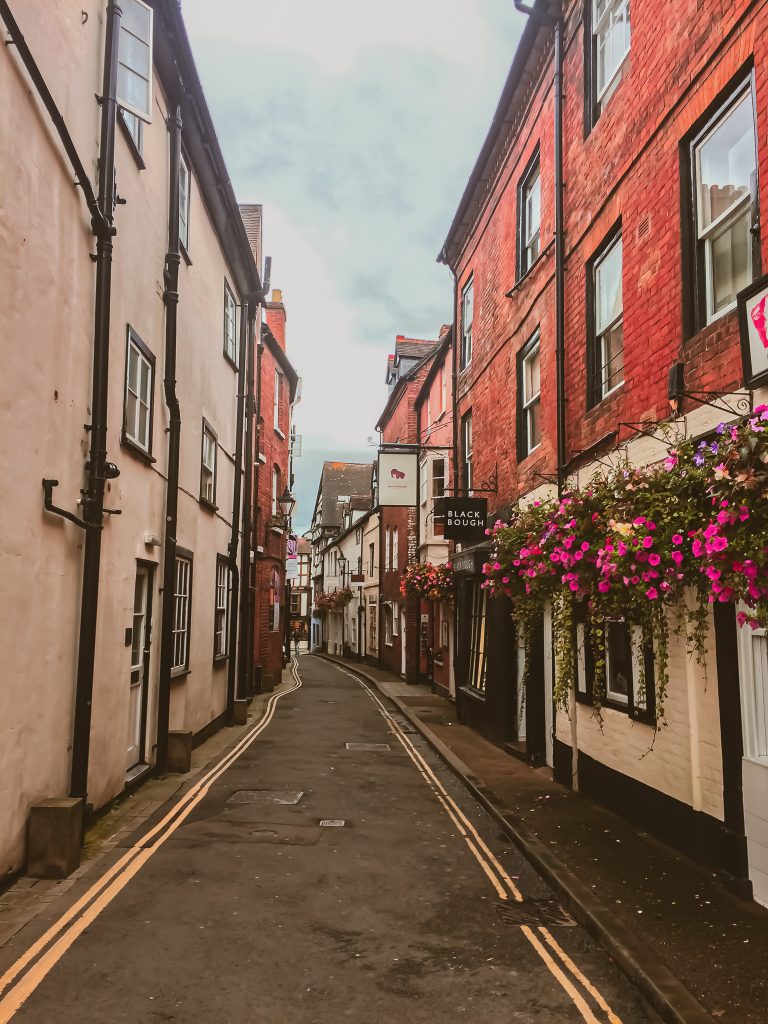 symonds yat
This is a small village in the Wye Valley! With a canoeing and kayaking centre as the main activities and next to no mobile signal, Symonds Yat is the place to unwind and switch off from the digital 21st century. There are a few pubs, plenty of staggering walks and boat rides, making it easy to imagine yourself in a different, peaceful world. The village is split with the river in-between. Locals make their way between both sides by a 'boat taxi' and instead of parked cars you'll see small boats tied to the edge of the water! It's idyllic, picturesque, and quiet. I can't imagine a better off the beaten track in England that allows you to reconnect with nature, yourself and England's uncommercialized culture.
– – – – – – – – – – – – – – – – – – – – – – – – – – – – –
a final thought
If you enjoyed reading about Off The Beaten Track: Uncharted England, check out why I found Dyrham Park to be a place of British cultural identity. Alternatively, check out Lacock: A Quintessentially English Village for more hidden gems in Britain! Finally, if you'd like to remain up to date with my journey across the globe, please subscribe to my email list.
Alternatively, head to the subscribe box to grab your FREE How to Take Professional Travel Photos Guide!
Like it? Pin it!