Reasons to visit Bath
Bath's elegant Georgian architecture, impressive panoramic scenes and diverse range of local and international cuisine are only a few reasons you should visit Bath! Known for being a UNESCO World Heritage city and as "The Queen of English Cities," Bath has drawn visitors for over 2000 years. Its manifold of attractions privileges a glimpse and experience into England's rich heritage, making it the ideal spot for a charming getaway.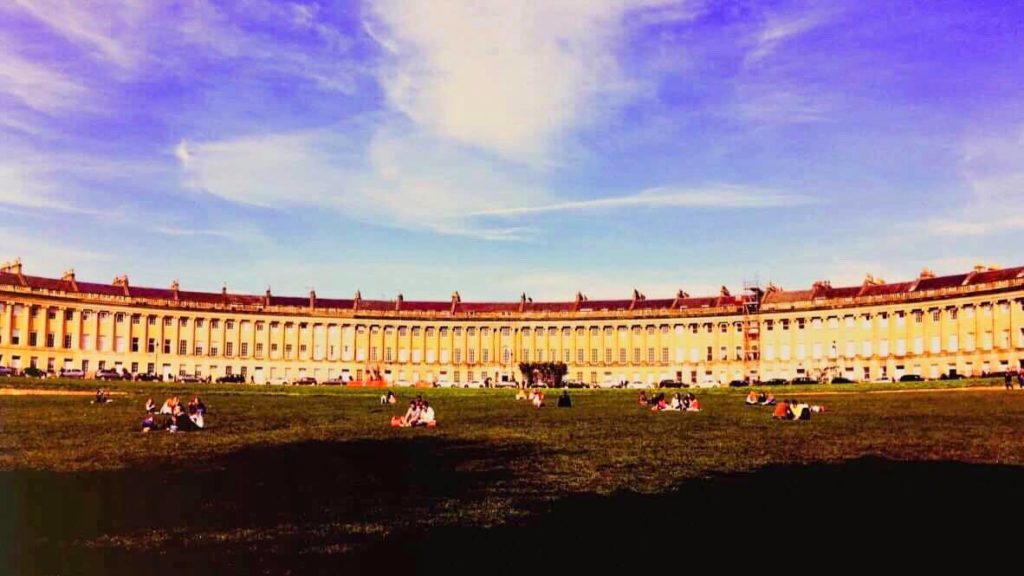 Still not convinced about visiting Bath? Here's my ultimate bucket list with the top reasons to visit Bath! Hopefully, you'll agree that it inspires you to visit and enjoy all that Bath has to offer you!
1. Step back in time with the Roman Baths
Just a few steps away from the city centre and the train station is Bath's legendary Roman Baths. They're one of the best-preserved Roman remains in the entire world and should really be on top of your Bath itinerary! The juxtaposition of the ancient Roman Baths with the vibrant city is astonishing and awe-inspiring. It also recalls just how much has happened to and changed in the United Kingdom.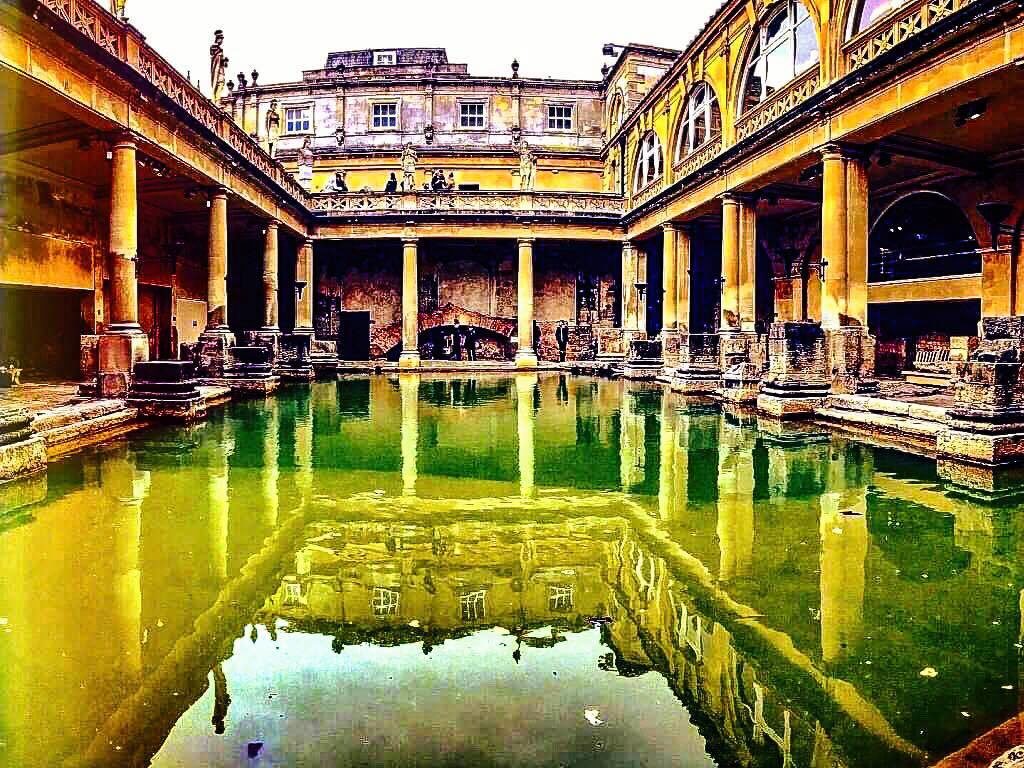 I advise you to visit early to avoid the queues or head over late and see the Roman Baths by torchlight. Torches are lit at 4 pm in winter and 9 pm in summer, check out the website for more details. On top of this, there is also an interactive museum filled with artefacts, treasures, and videos of Romans. These transport you back to and offer a chance to experience Roman life for yourself. Nowadays you're not allowed to drink or swim in the pool, but if you head over to the Pump Room, you can try a glass of cleaned spa water. Alternatively, enjoy a relaxing day at the Thermae Bath Spa for a similar Roman spa day experience.
2. Visit Bath Abbey
Across from the Roman Baths stands another reason to visit Bath. Bath Abbey really is the crown jewel in the city centre. Its staggering architecture and imposing dominance allures hordes of visitors daily. For a small fee you can take the Tower Tours that run daily from 10 am – 4 pm. This offers a unique chance to climb 212 steps and enjoy an unrivalled panoramic view of the city, visit the Bell chamber and even sit behind the clock face.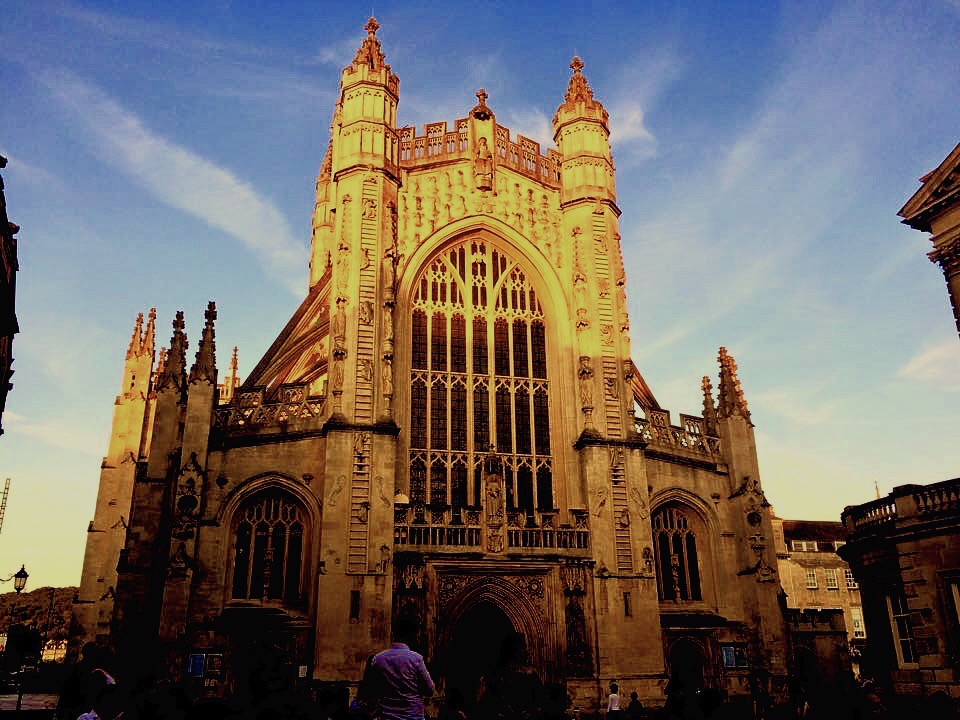 The Abbey is still a place of worship, so it might be closed for service. If this is the case, check the door or the website for details of when it will reopen later in the day. In the meantime, relish in the many surrounding restaurants, listen to street performers or treat yourself to tea and cakes in the Pump Room.
3. The Pump Room & The Jane Austen Centre
Speaking of the Pump Room, it serves wonderful afternoon tea. For my history fans, its luxurious interior design holds the glory of the past in pristine condition. This provides visitors with the best place to enjoy yourself like an 18th century English Lady.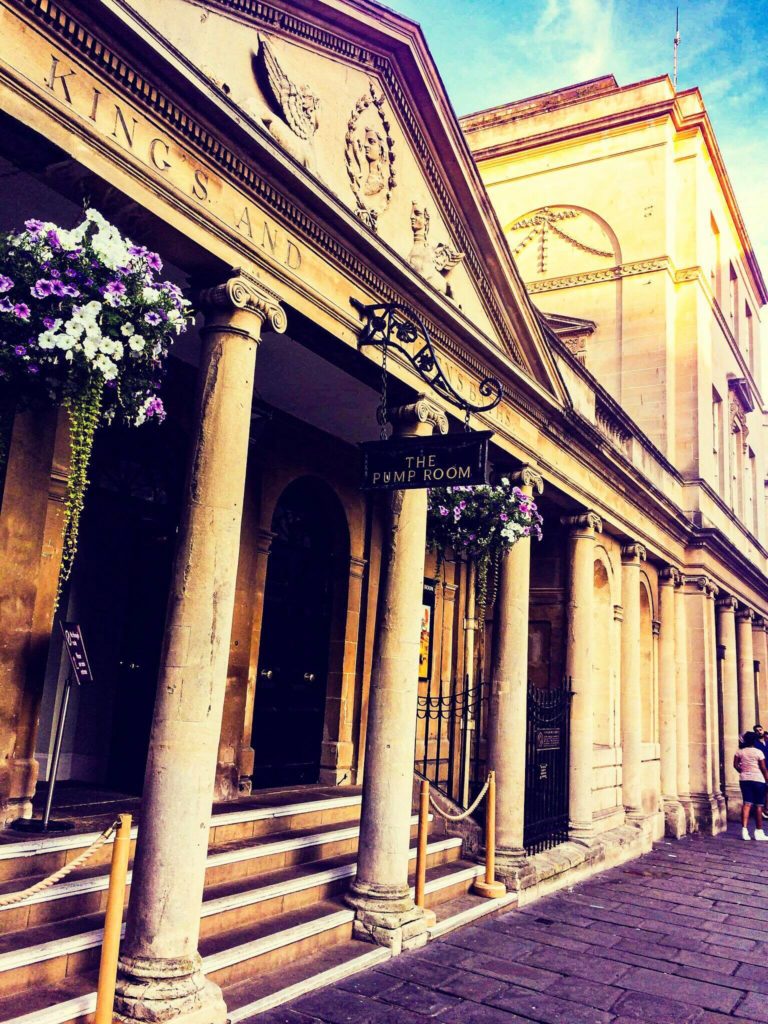 If Jane Austen is your literary hero or dreaming of Mr Darcy is your thing, then the Jane Austen Centre and Regency Tea Rooms is the ideal place for you! Like the Pump Room, it has mouth-watering scones and the best homemade jam I've ever tasted. The interactive museum is a fabulous and fun way to learn about Austen's literary career. You can hear about how Bath, its people and places inspired something in Austen's imagination and dress up in clothes from the era! I found this particularly fun!
The Jane Austen Festival every year is another reason for Austen fans to visit Bath. Here you get to dress up in Georgian clothing for 10 days, attend balls and promenade around the Crescent! Now, who wouldn't want to do that?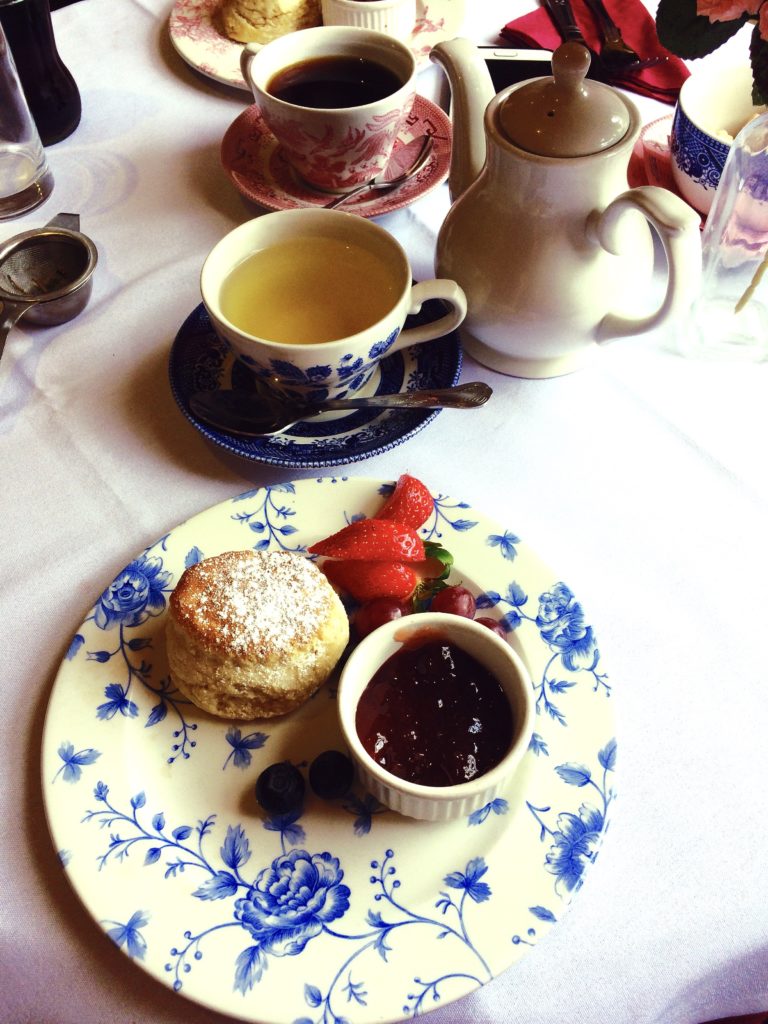 4. Top reason to visit Bath's Museums
Another reason to visit Bath is the Holburne Museum. It is a beautiful Georgian villa originally designed as a hotel. Its collection includes 17th- and 18th- century paintings and decorative art from Thomas Hoare, Thomas Gainsborough and Sir William Holburne. The museum's cafe overlooks Sydney Gardens, which is where Jane Austen once walked, and you can stroll around this little paradise for free and to your heart's content!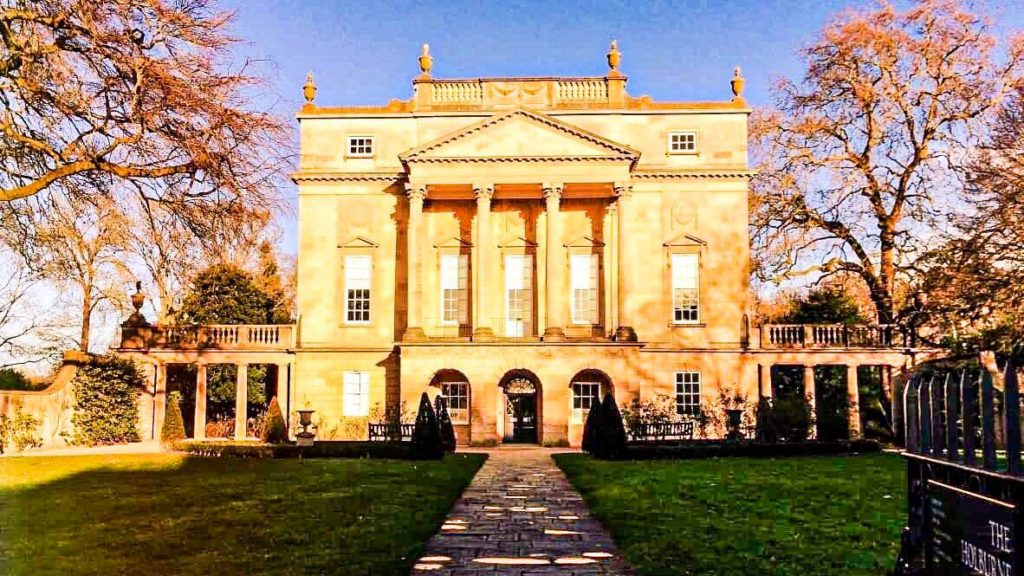 The Victoria Art Gallery's permanent exhibition is free, and it includes art from Turner to modern art. On the ground floor, there are two temporary exhibition spaces. There is a small entrance fee for these two exhibitions, but they change every couple of months. How exciting is that?
5. Visit the Independent Shops and marvel at the Georgian architecture
Bath city is so compact, meaning everything is within walking distance. The streets are dancing with honey-coloured buildings made from Bath's famous stone, the one that gives the city its golden glow. Ambling along these streets means you can visit a variety of shops. There's everything from designer outlets, creative craft shops to unique bookstores. Perfect for a relaxing day of retail therapy.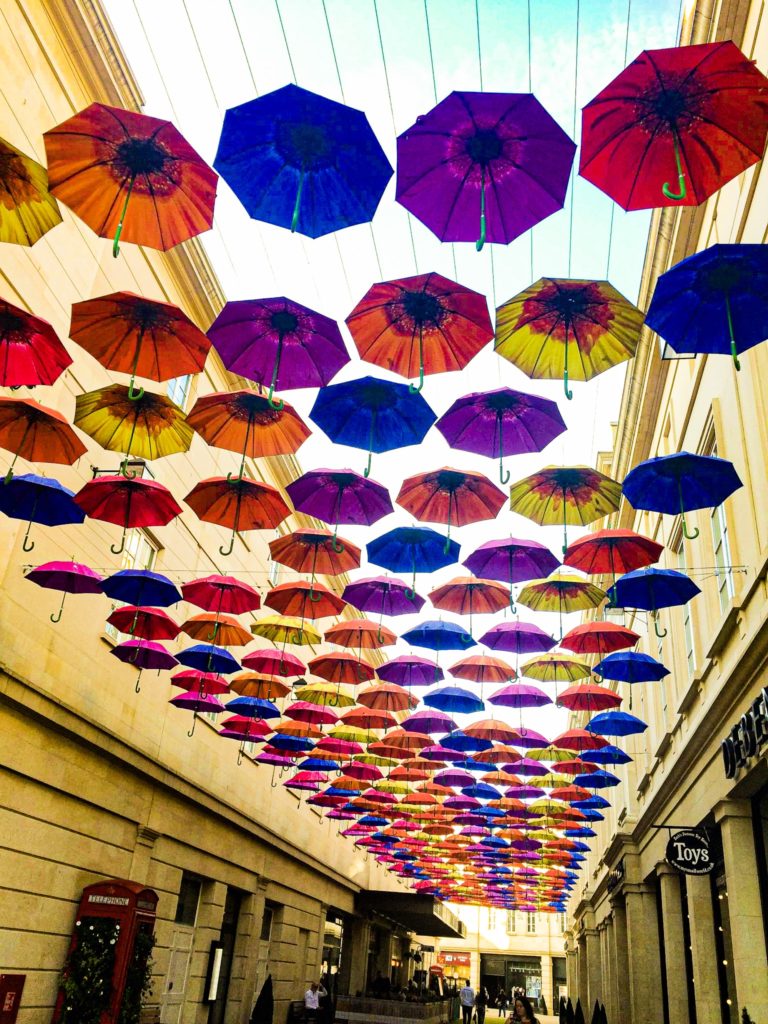 If you're going for a shopping day, check out Pulteney Bridge. It is, just like the famous bridge in Florence, one of only four bridges in the world that has shops lined on both sides. It has great shops and plenty of delightful cafes to eat at, rest and admire the River Avon scenery.
6. Outdoor reasons to visit Bath
For those more active travellers or families with young children, the Bath Skyline, Royal Victoria Park, Parade Garden, and Prior Park Landscape Garden are the solutions for you. The Bath Skyline is a 6-mile circular walk that gives some incredible views of Bath and stunning, instagramable spots of the English countryside. I'd leave about 3 hours to do this walk, so pack lots of water!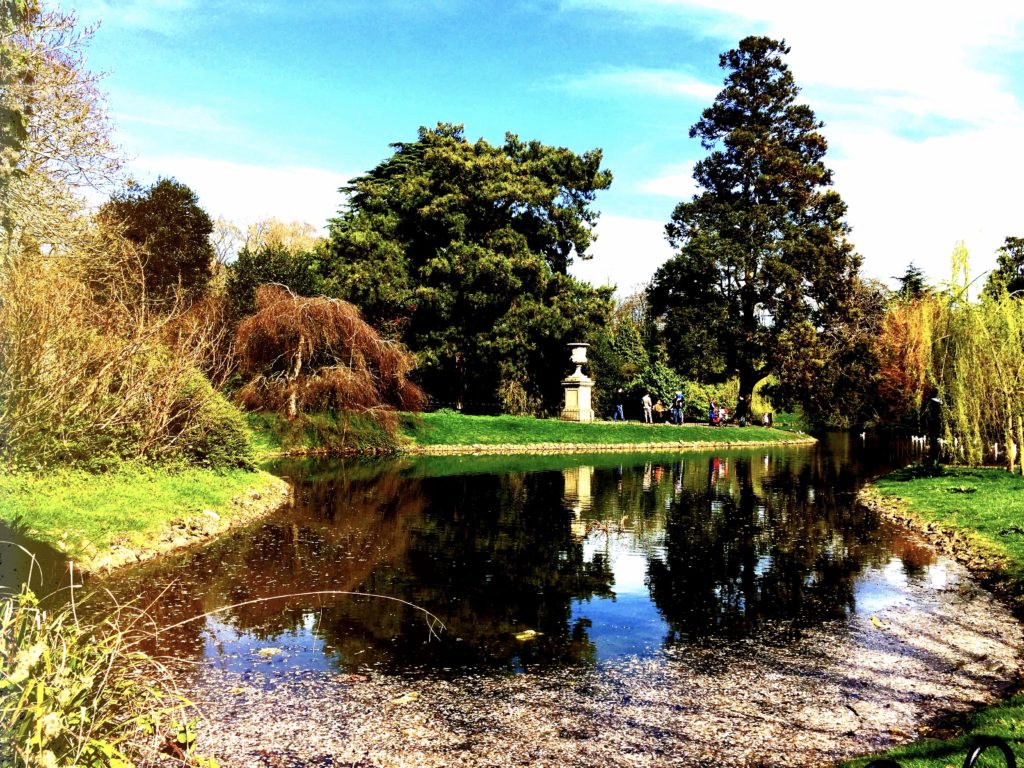 The Royal Victoria Park and Parade Gardens are some of my favourite places to visit when I need some fresh air or time to myself. They're both wonderful places to go for a picnic and sit with a book. The Parade Gardens has an entrance fee of £2 for adults and £1 for children, but you can listen to the concerts in its bandstand throughout the summer months. The Royal Victoria Park, however, is free and has a tennis court, mini-golf, an expansive adventure playground for children with climbing frames, zip lines, and a skateboard area.
7. Prior Park Landscape Garden
Another outdoor reason to visit Bath is Prior Park Landscape Garden. Set within a sweeping valley, the Gardens offers an intimate panoramic view of Bath, the Palladian Bridge (one of only four in the world), matured wildflowers and a diverse range of wildlife. There's also a ruined thatched cottage, an ice house and the footprint of a gothic temple.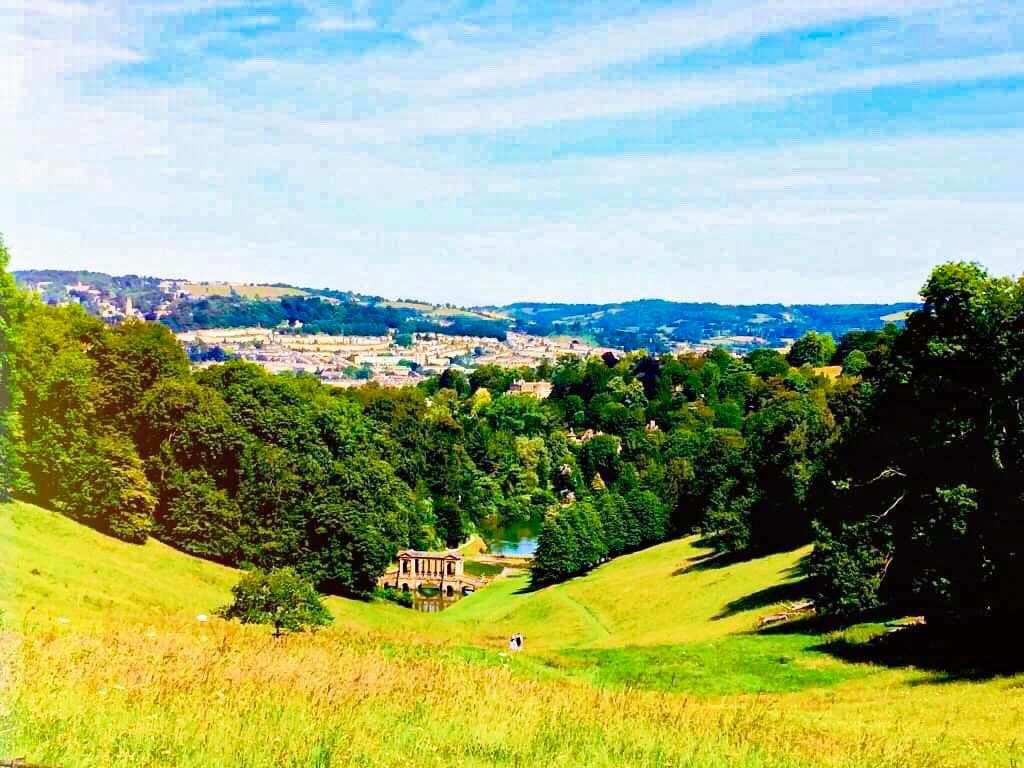 The gardens are open daily in the summer months but have limited opening hours in the winter. So, check before you go! Entrance fees are £7.40 (adults) and £3.70 (children). There's also no parking at or near the entrance. Whilst it is possible to walk to the gardens from the city centre, it is straight uphill and takes around 30-40 minutes. An easy solution is to take the Bus number 1 to Come Down, which stops at the entrance.
8. The Royal Crescent & The Circus
The Royal Crescent is probably the most iconic landmark in Bath, and it is one of my favourite spots. Its imposing architecture is a continuous row of 30 terraced houses laid out in a crescent shape and its exterior has remained the same since the 1700s. Not only is it associated with Jane Austen, but it has also featured in films like The Duchess, starring Keira Knightley, Ralph Fiennes and Dominic Cooper.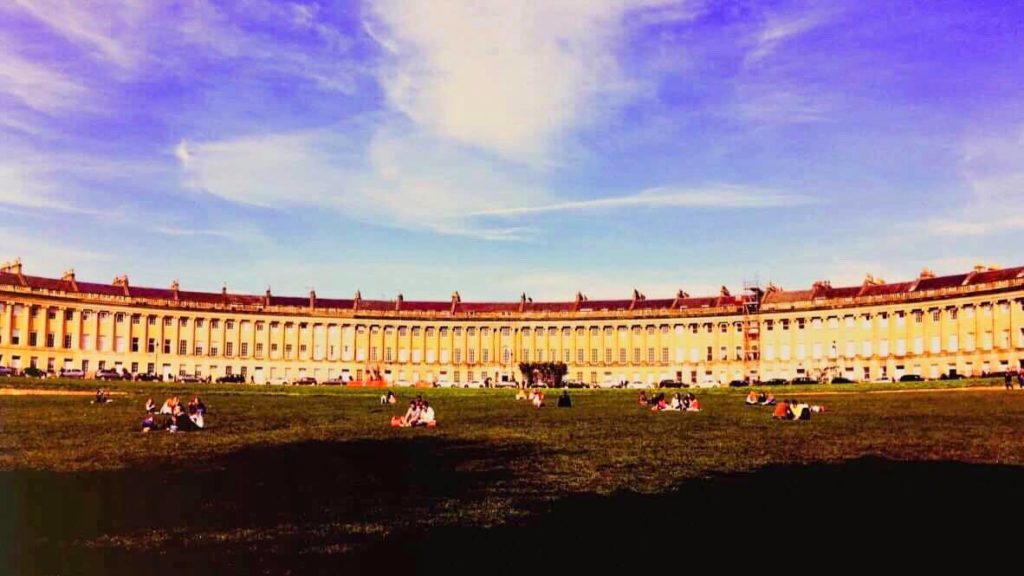 And just a small walk from the Crescent is the Circus. This is another beautiful street with large townhouses and it is the neighbourhood where many celebrities have lived, including Hollywood stars like Nicolas Cage and Johnny Depp!
9. Reasons to visit Bath's restaurants
Whilst I've already discussed many reasons to visit Bath, my personal favourite is to enjoy some local cuisine. Sally Lunn's Historic Eating House and Museum offers authentic English dishes and a menu that is based on Sally Lunn's original buns. It's open Monday to Friday from 10 am and Saturday and Sunday from 9 am. Dinner is also served until 10 pm, making it the perfect place for pre-theatre dining.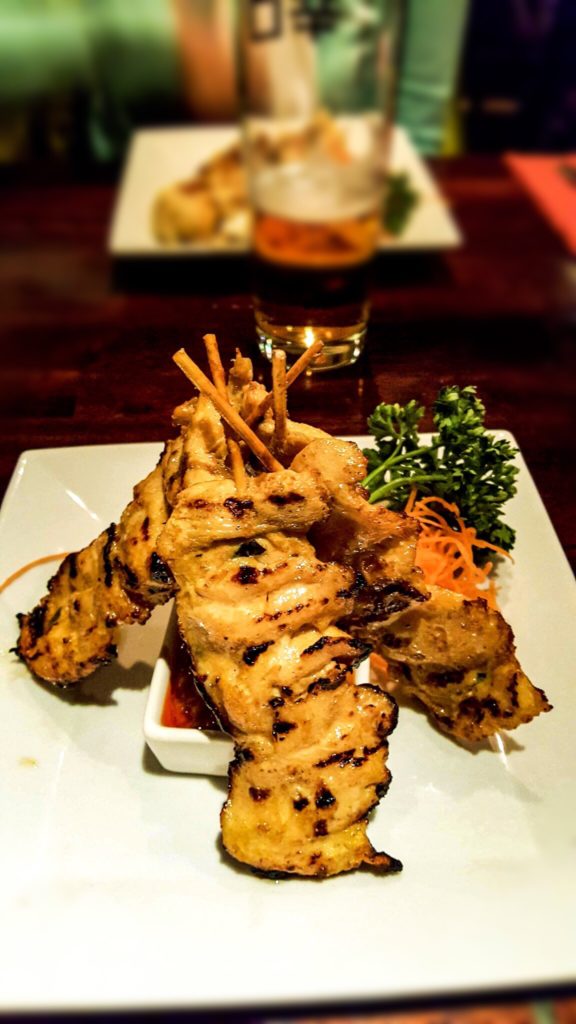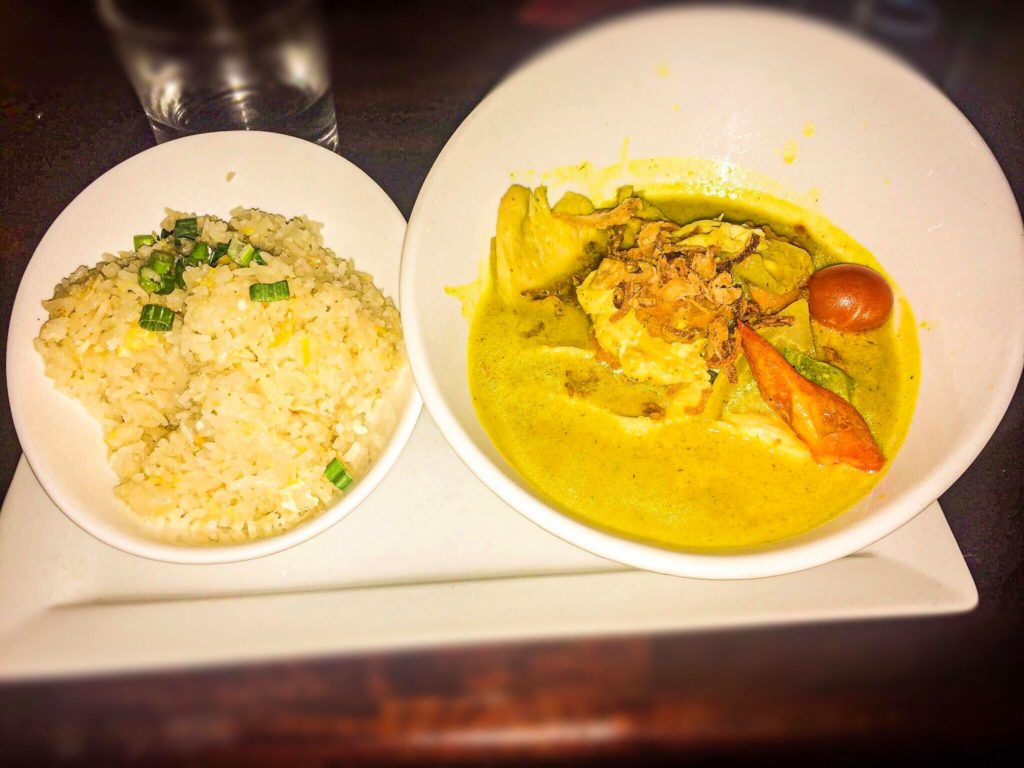 Alternatively, enjoy something more exotic at Koh Thai Tapas. Their website says they offer the 'complete dining experience' and they don't disappoint. The rich flavours of the cuisine are delicious, and they always cater for any allergies.
And there it is, my ultimate bucket list to enjoying all that Bath offers. There are so many reasons to visit Bath, and I hope I have convinced you of that! Let me know what you thought in the comments and what your reasons are for visiting Bath.