There are few destinations in the world that hold an overpowering fascination and mystery to all types of travellers, both before and after visiting than Egypt. From the unfathomable pyramids to the exquisite and intimate displays of religious hieroglyphs, travel to Egypt has unfailingly left an indelible mark on the hearts and souls of all who've frequented its terrain.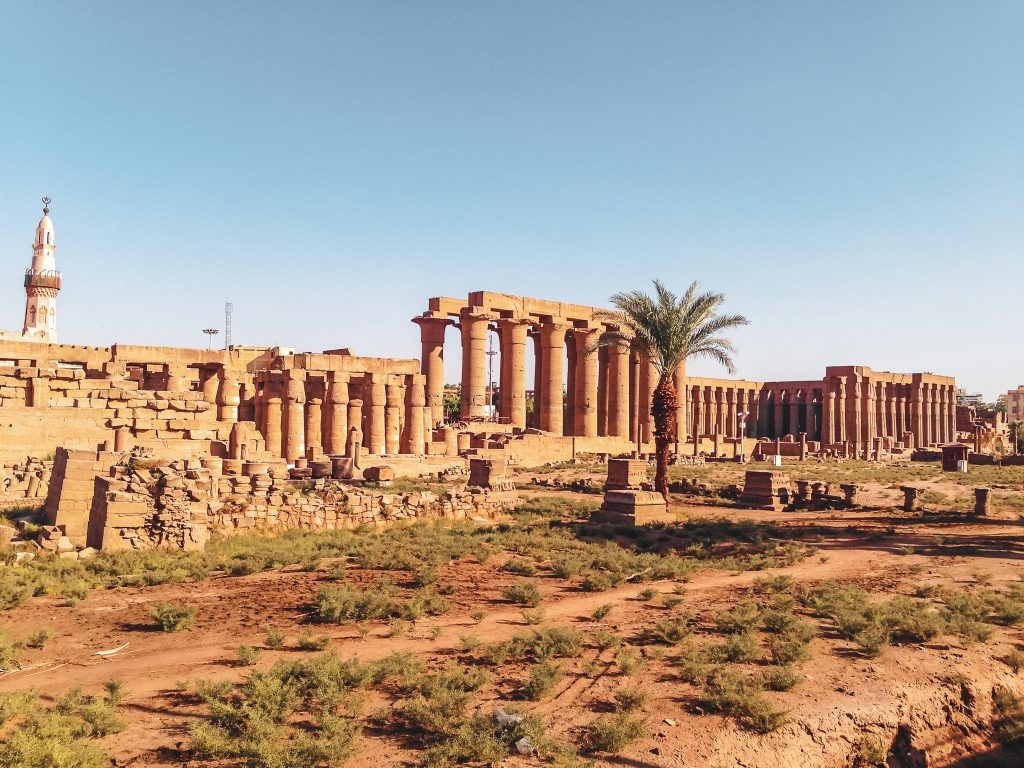 Despite the conflict and globally perceived danger, the country has seen an increase in visitors, dispelling all queries as to whether it is safe to travel to Egypt or not. For those who look beyond the busied streets of Cairo and the wonders surrounding the Pyramids of Giza, there's a unique mixture of ancient gems and cultural traditions that permeate its 21st Century sphere, offering travellers a rare opportunity to experience for themselves ancient Egypt.
Whether you're a history lover, adrenaline-seeker or simply desire a deeper cultural understanding, this ultimate travel to Egypt bucket list will seize your curiosity, answer any pressing questions and inspire your next enriching trip. There are so many things to do in Egypt, from road trips to Abu Simbel, cruising along the River Nile, gazing up at glistening stars while surrounded by ancient Egyptian structures to snorkelling with indigenous marine life, Egypt is a destination that promises incredible adventures and intimate experiences.
Here's The Ultimate Travel To Egypt Bucket List
North Egypt
For many discerning travellers the north of Egypt is a postcard firmly fixed on their walls from early childhood waiting to be explored in person. As the destination of one of the longest Mediterranean coastlines in North Africa, the North coast has a unique blend of Ocean blue and turquoise colours and sand of golden beige, making it nothing short of paradise. Beyond the delights of the sea, lies Cairo, Giza, Alexandria and many more locations with exquisite historical and cultural sites, perfect for immersing oneself in the local and traditional way of Egyptian life.
Cairo, Greater Cairo & Giza
One of the oldest civilisations in the world, Cairo and its surrounding areas are a contradictory mix of modern materials, including towering glass buildings, urban tropes of bustling, dusty and chaotic streets with ancient pyramids in the background and distant tones of the muezzins' call to prayer.
Deep within this fusion, lie a plethora of surreal sites including the eternal Pyramids of Giza, Cairo's Sphinx's and the Pyramids of Dahshur that beg the question, what was Egypt's Old Kingdom, their pharaohs and afterlife truly like? Equally telling of Ancient Egypt is Cairo Museum's extensive collection of 120,000 items including two statues of King Tutankhamun made of cedar wood and covered with gold.
Baron Empain Palace, Cairo Citadel, the Mosque of Muhammad Ali and the oldest mosque in Egypt as well as the whole of Africa, the Mosque of Ibn Tulun evoke a more peaceful yet still profound sense of wonder. Surviving in their original forms, these places of worship span from medieval to late 19th Century Islamic traditions and offer travellers an appreciation of a more refined and subtler aspect of Egyptian culture. The tranquillity found here is in keeping with many other well-known religious buildings like Rome's St. Peter's Basilica and Florence's Cathedral.
Top historical & cultural things to do in Cairo
Cairo's Sphinx
Cairo Museum
Baron Empain Palace
Khan El Khalili
Nilometer
The City of the Dead
The Mosque of Ibn Tulun
Al-Azhar Park
Cairo Citadel
Mosque of Muhammad Ali
Pyramids of Giza
Memphis, Egypt
Pyramids of Dahshur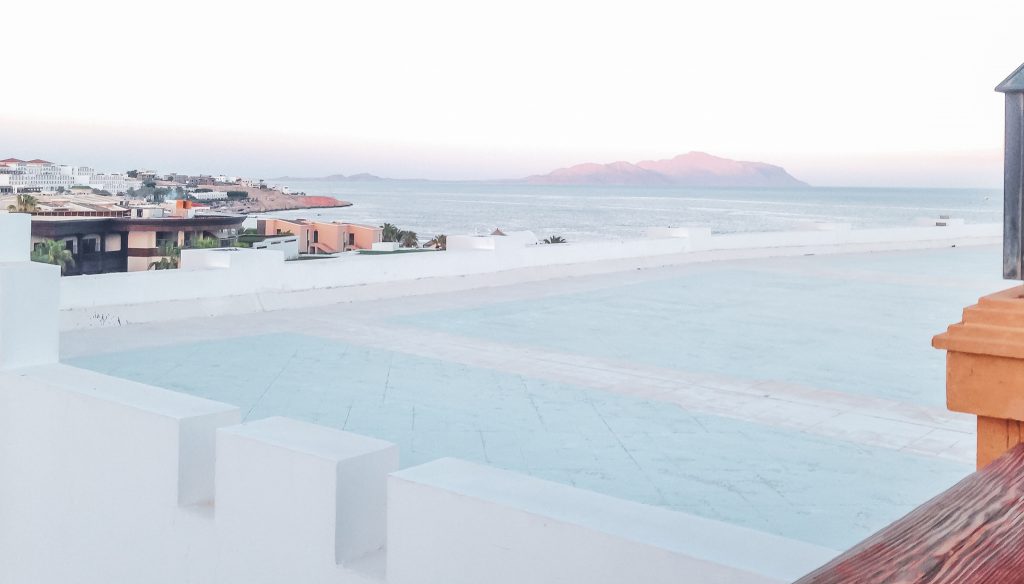 Alexandria
While Cairo is the obvious choice for ancient Egypt, Alexandria is a haven for those looking for a quick break in an economically thriving city. From sandy beaches to a vibrant port crowded with fishing boats of all colours and sizes, Alexandria has a rich history dating back to 331 BC, evident by its Great Library which is considered to be the 'archive of ancient knowledge'. Among the essential sites is the Catacombs of Kom El Shoqafa – one of the Seven Wonders of the Middle Ages –a series of tombs with Hellenistic and Imperial Roman influences while the Qaitbay Citadel demonstrates the finest defensive stronghold in the whole of Egypt.
Top historical & cultural things to do in Alexandria
Catacombs of Kom El Shoqafa
Alexandria Library
Lost city of Heracleion
Citadel of Qaitbay
Sinai Peninsula, Sharqia & Faiyum Governorate
Less well-known to those looking to travel to Egypt is Sinai Peninsula, extraordinarily the only part of the country situated in Asia. The terrain itself embodies the complex nature of ancient Egyptian history, acquiring its name from the assumption that a mountain near Saint Catherine's Monastery – the oldest working Christian Orthodox monastery – is the Biblical Mount Sinai. This is one of the most religiously significant places in the Abrahamic faiths. For something equally ancient, the Wadi El Hitan, otherwise known as the 'Valley of the Whales' is an unbelievable paleontological site with hundreds of fossils from some of the earliest forms of whales.
Top historical & cultural things to do in Sinai Peninsula & co.
Saint Catherine's Monastery
Mount Sinai
Naama Bay
Tanis ruins
Wadi El Hitan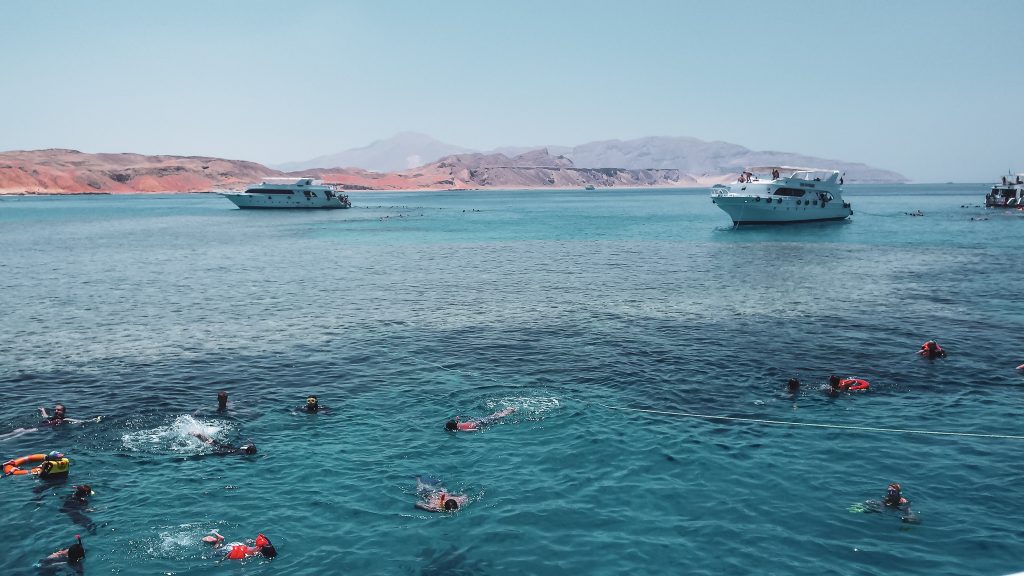 East Egypt
Centred around Luxor city, the ancient Egyptian city of Waset, otherwise known as Nut, East Egypt is home to the beloved temples of Luxor and Karnak. Known as being 'the world's greatest open-air museum', Luxor temple was originally dedicated to the rejuvenation of kingship and as such it was the location where many pharaohs were crowned, while Karnak temple was the main place of worship for the Theban Triad dynasty.
The temples of Edfu, Kom Ombo, and Medinet Habu are equally important to the New Kingdom period, depicting scenes from the life and victories of Egypt's greatest pharaohs. The Valley of the Kings has tombs resembling an underground metropolis with unbelievably vibrant coloured paintings and the Mortuary Temple of Hatshepsut, located beneath the staggering cliffs at Deir el-Bahari, is dedicated to Amun and Queen Hatshepsut.
Top historical & cultural things to do in Luxor & its surroundings
Temple of Edfu
Temple of Kom Ombo
Temple of Medinet Habu
Valley of the Kings & Queens
Red Sea
Desert Breath
Dendera Temple Complex
Mortuary Temple of Hatshepsut
West Egypt
In complete contrast to the other majestic Egyptian sites, the Black Desert is a stark reminder of the coarseness and unpredictability of Mother Nature. Resembling the world of Hades, the desert is comprised of volcano-shaped mounds, topped with charcoal black powder and stones. Showing the diversity of Egypt's geography, the Siwa Oasis mirrors its name in the sense that it's much more than water and lush greenery and looks as magical and otherworldly as the Arabian city of Agrabah in Disney's Aladdin.
Top historical & cultural things to do in West Egypt
Southern Egypt
Southern, or otherwise known as Lower Egypt, has perhaps the most iconic Egyptian landmarks. Meandering over 4,100 miles, the Nile River has, for centuries, provided a source of irrigation, transforming the dry terrain around it into lush agricultural land. With the introduction of cruise tours, travellers can enjoy the gentle sways of the river for themselves while kicking back with a cocktail, watching the stupendous scenery flow by. From here, road tripping to the glorious Abu Simbel and Aswan Dam are almost rites of passage, if one wants to see the greatest monument to the Pharaoh Ramesses II, his queen Nefertari and victory at the Battle of Kadesh or for a mind-blowing underground experience at the cave church of the Monastery of Saint Simon.
Top historical & cultural things to do in Lower Egypt
River Nile
Abu Simbel
Monastery of Saint Simon
Aswan Dam
Aswan Botanical Garden
Nubian Village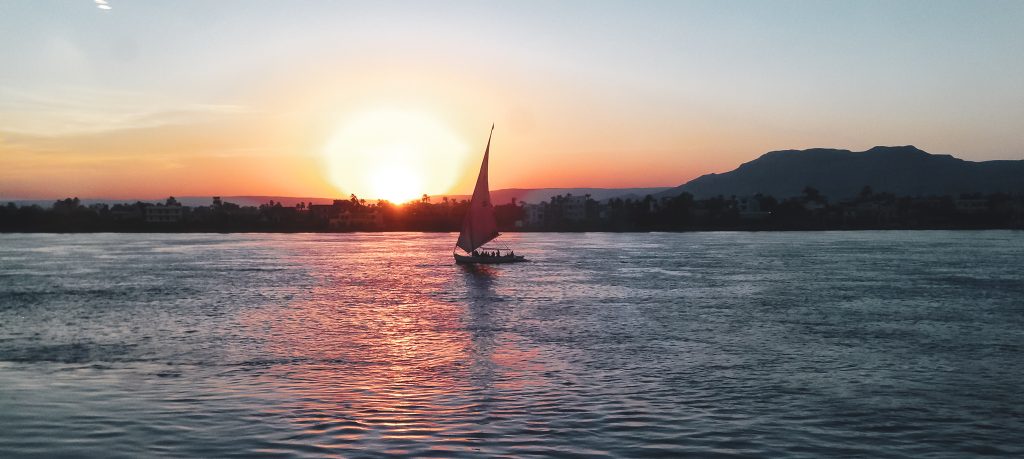 Egyptian Islands
There's nothing quite relaxing than finding oneself on a small island surrounded by the calming sound of wind rippling through the water. There's an undeniable sense of perspective and charm in finding the magnificent structures of Egyptian temples, like Philae Temple, reflected clearly in the royal blue sea, reminding all who visit that ancient Egypt was and is here to stay!
Top historical & cultural things to do on Egyptian Islands
Philae Temple (South)
Tiran Island (East)
Giftun Island (East)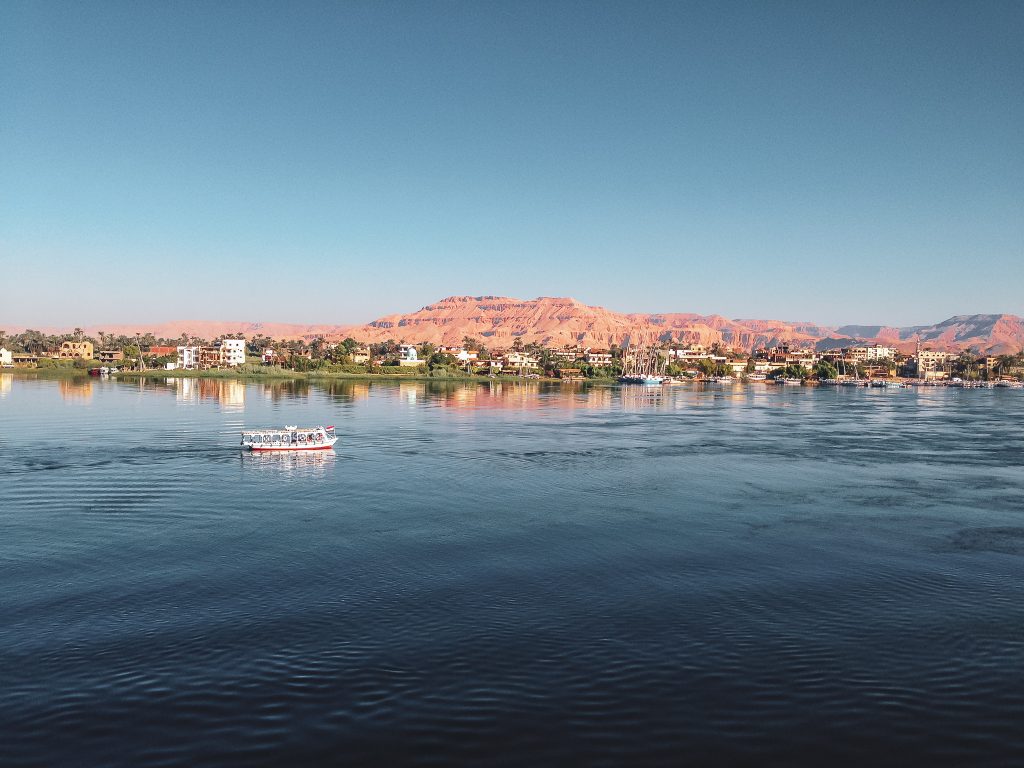 There you have it, the ultimate travel to Egypt bucket list for all types of travellers, be it history fans, culture enthusiasts or adventure seekers. There are so many things to do in Egypt that it is hard to know where to begin but with this travel bucket list you'll experience an Egypt entirely focused on tradition, heritage and history.
If you are inspired by the photos in this article, make sure to head to the subscribe box at the top of the page to grab your FREE How to Take Professional Travel Photos Guide!
Like it? Pin it!