Collaborations
Discover ways to transform your products or services into must-haves and unforgettable experiences. Whether you are a lifestyle, fashion or history company, travel or tourism board, travel organisation or smaller business; a destination, hotel, resort, spa or restaurant around the world, I can help market and promote your brand. Through reviews, articles, photography and social media exposure I present brands to my audience in various artistic, authentic and engaging ways.
If you are interested in working with Jade Braham's Odyssey please direct your business or collaboration inquiries to jadebrahamsodyssey@gmail.com or contact me here.
My Audience
Founded only a few months ago my audience is micro at 1K followers on all Social Media channels but has grown completely organically. By growing it organically, I have an audience demographic completely loyal and dedicated to my content, and whom meet the needs of and interested in the brands that I work with.
Collaborations & Partnerships: Who We Have Worked With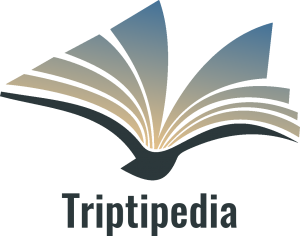 I would love to work with you, so let's collab!
Some Ways we can collaborate & Partner
Asset Creation
I can work with your brand or destination to create authentic and engaging campaigns. This will include pristine travel and lifestyle photographs, videos and written content for promotion across my social media platforms, website or in other publications of your choosing.
Sponsored Press Trip Attendance
I can attend Press Trips in groups or individually for original and up-to-date content creation for your website or blog. Additionally, I will promote these trips on my and your social media channels; from IG story takeovers, constant IG posts, Twitter mentions, and engagement with your audiences.
Photo & Video Packages
I offer photo and video packages providing you with high-resolution images and video content to be used on your website and social media channels. My photo and video packages can be combined with my social media campaigns and blog posts. Alternatively, I can create prints, cards, photo brochures or calendars to be sold online or at your company's locations.
Sponsored Blog Posts & Marketing
I can publish detailed articles reviewing your product, company, or destination by linking back to your site and social media channels. These articles will be emailed to my subscribers, mentioned in my biweekly newsletters and shared on my social media channels. Alternatively, I can guest post on your own blog or write original articles to be published in other publications of your choice.
Digital & Social Promotions
I can promote your brand, your content and website links with my followers. I will do this on my Instagram page which will include a link in bio, Instagram stories, mentions on Twitter, as well as promotions to my public Facebook page and private Facebook group.
Ambassador Programmes
I can work with your ambassador programmes to improve your sales, brand recognition and reputation by promoting your products to my audiences on all social media platforms, and by linking back to your business on my blog and through my biweekly newsletters.
Freelance Travel Writing
Looking for blog posts, magazine articles or new content that features authentic and cultural travel content? As a professional writer, I enjoy nothing more than writing travel articles for businesses, brands and media publications. Having these posts or articles on your website will increase traffic and keep customers on your site for longer.
Custom Brochure & Guide Creation
I can visit your company, destination or experience your services to create tailored brochures or guides with the intention of making your business look even more alluring. Both will include a customised travel itinerary, high-quality resolutions images, advice columns, detailed description of your benefits, events, activities and facilities available to customers. These can be mailed to prospective customers, included in brochure racks or available at your office or business location. As travellers often collect brochures and other literature when planning a holiday, these can be very effective marketing tools.
These are just some examples of ways we can work together. But I typically put together a bespoke campaign utilising all my platforms and niche of Travel and History to create a tailored and egaging partnership between our brands and audiences. I am also looking to work with my partners on long term basis to build strong brand relationships and bring a consistet message to our audiences.
For more information on my services and what I offer, my media kit is available upon request.
Ready to Partner!
Please email me at Jadebrahamsodyssey@gmail.com or contact me here.