Dyrham Park in South Gloucestershire is considered to be one of the finest examples of a Baroque Country House in Britain. This architectural landmark is a reminder of the influence the aristocracy and their global pursuits had on the British culture and shaping of England. But why should this entice the millennial traveller? For one, you'd experience a quintessentially English landscape and property that's divorced from the traditions of "touristy" and generic travel. But, more importantly, the longevity and steadfastness of Dyrham Park is a welcoming comfort and reassurance of what it means to be British. In light of Brexit and financial uncertainty, Dyrham Park's spotlight on William Blathwayt and his innovative restorations of the house promote to the world England's heritage. This fulfils our 21st-century need for stability and certainty about our cultural identity.
parkland
The name "Dyrham" comes from the Anglo-Saxon word dirham, meaning an enclosure for deer. Immediately upon arrival, these 270 acres of ancient deer parkland surrounded us! Following the prominent avenue lined by trees beginning to vary in colour we meandered this pristine terrain. There's something wholesome and breath-taking about this English landscape; it presented us with an idealised view of nature. This reminded me of paintings by Claude Lorraine and Nicolas Poussin whose landscapes are both picturesque and romantic.
Interestingly enough, it was these painters who influenced the emergence of English Landscape Park in 18th-century. Indeed, after the Glorious Revolution of 1688, the new monarch William III made it fashionable to create gardens of rustic elegance. This movement then saw the majority of England's aristocracy displaying luscious, wealthy and idyllic pastoral lands. The design of gardens at this point were invested with political meaning. To garden in anything other than this style was to state one's opposition to the monarchy. This landscape style expressed the polite civility to which the England's gentry aspired. The refined and elegance of Dyrham Park's parkland is, as a result, pockmarked with history. It is a glaring reminder of how the Glorious Revolution and its aftermath changed England's countryside!
The gravel path began to divert and bend downhill. It was here that the 17th-century Baroque manor house majestically came into view. We found the perfect spot for a panoramic view of the mansion with the sweeping Severn Valley behind!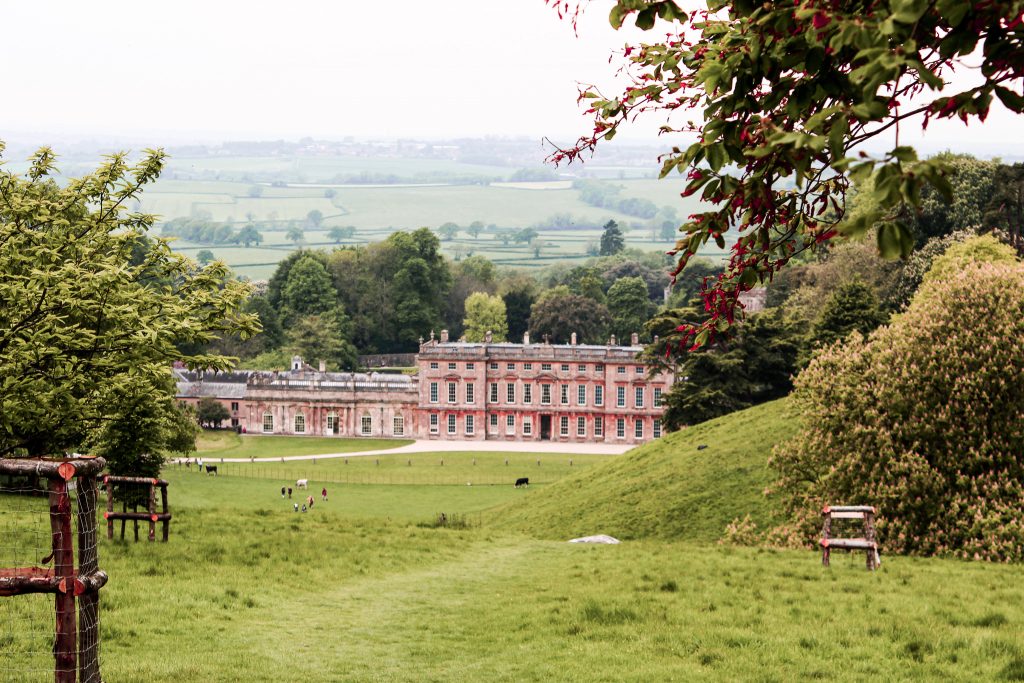 the Exterior
As we came down the hill the house with its three-story façade and adjoining Orangery that smelled of citrus and palms became overwhelmingly prominent! With the deer and cows grazing as we approached it is easy to imagine the opulence in which the family lived! The majority of the building we see today was built in the 1690s, although the first reference to its construction can be found in the Doomsday Book from 1087.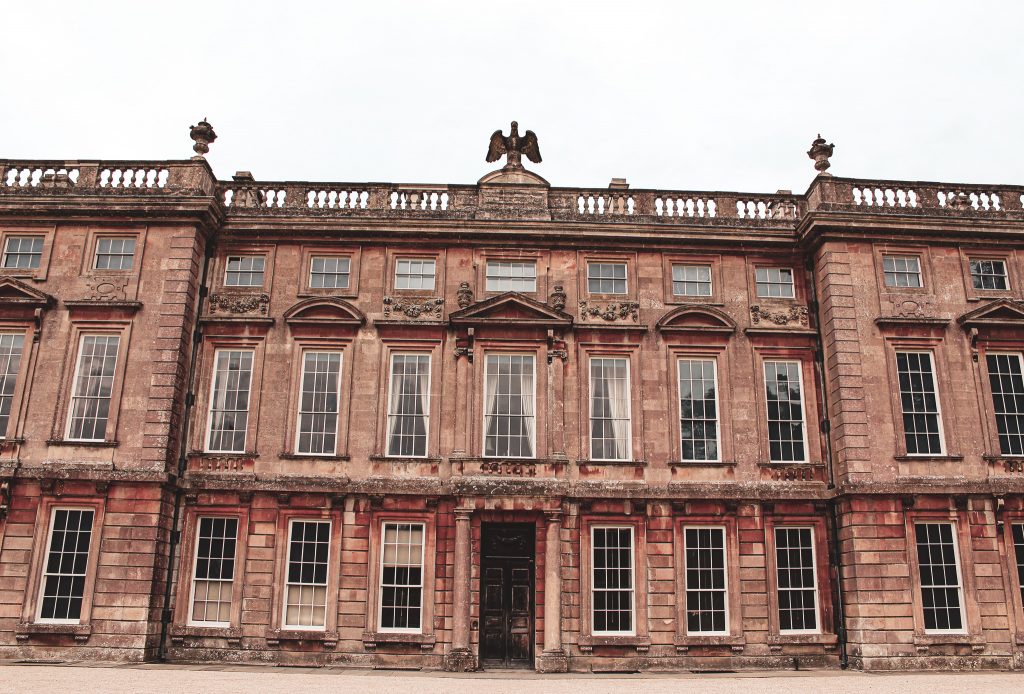 The star attraction is the current building's architectural features. In 1689, Mary Wynter, heiress of Dyrham Park married William Blathwayt. From this point on, Blathwayt made it his mission to renovate Dyrham Park. What we see now gives off the notion that this house was built to be a "power house", to dominate the landscape and impress upon all who visited the wealth and importance of the family who owned it.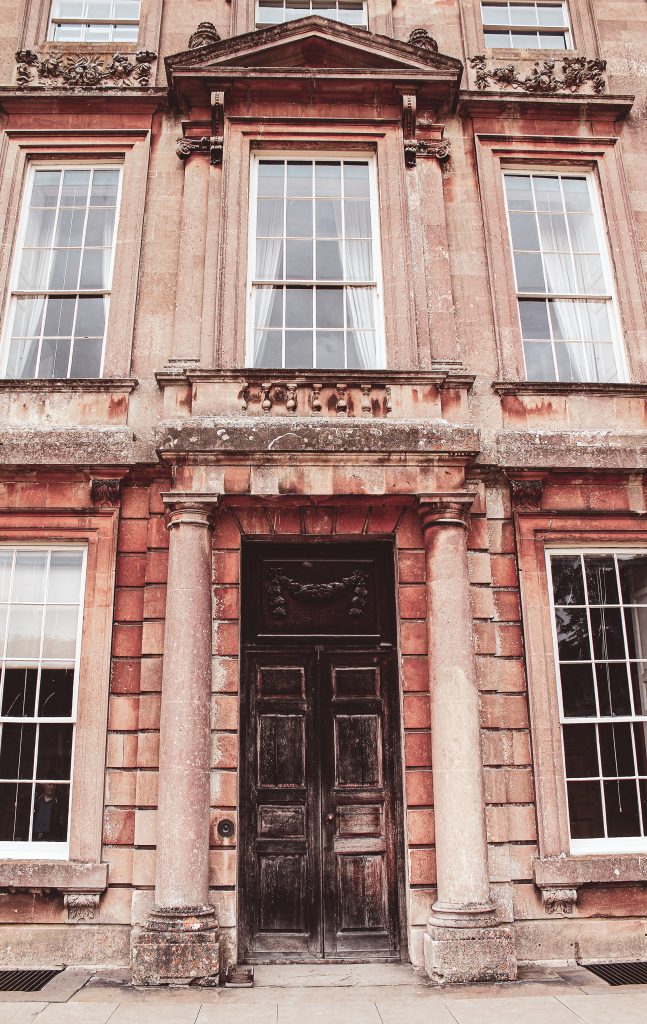 The building's central statue over the doorway – the eagle – remains intact, representing the family crest of the Blathwayts' and their eternal influence on Dyrham Park and subsequently England's landscape. The originality of the house hasn't been tampered with for the viewers delight, instead it is impervious to history and the passing of time! There's no better place to lose yourself within England's ancient lands and characteristic architecture.
the inside
William Blathwayt entered employment at the English embassy in the Hague in 1668 and worked his way up to becoming Secretary at War under James II. He was clearly very politically astute as he managed to keep his job during the Glorious Revolution of 1688 and the deposition of James II. He was eventually hired by William III. Inside are rooms that reflect his life. They are a rich mixture of intricate walnut panelling, a sensational cedar and cypress staircase, decorative doorways and thought-provoking objects. On the walls are fine Dutch landscapes and perspective paintings, fantastic pieces of blue-and-white Delft porcelain and pagoda-like pyramid vases designed for the display of rare Dutch tulips.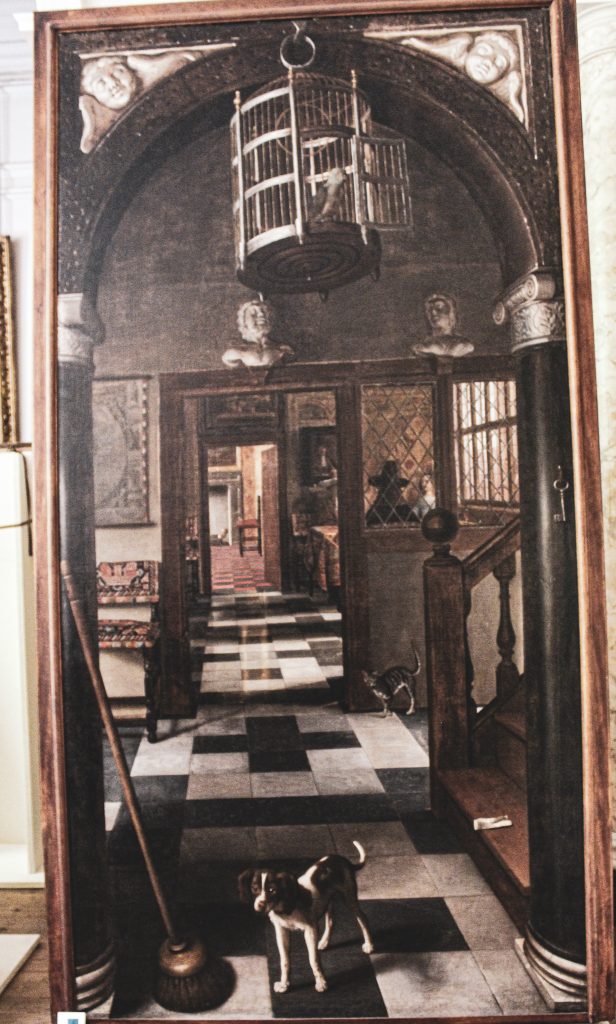 Walking around, Dyrham Park isn't another museum of excess historical objects, rather it provides an insight into William's life. It bursts of his and Britain's extensive reach across the globe. It's also a blatant reminder of how our monarchy and the people within it were as culturally and ethnically varied as they are now! This makes Dyrham Park a crossroad of cultures, and this mix emphasises how different cultures can live in harmony!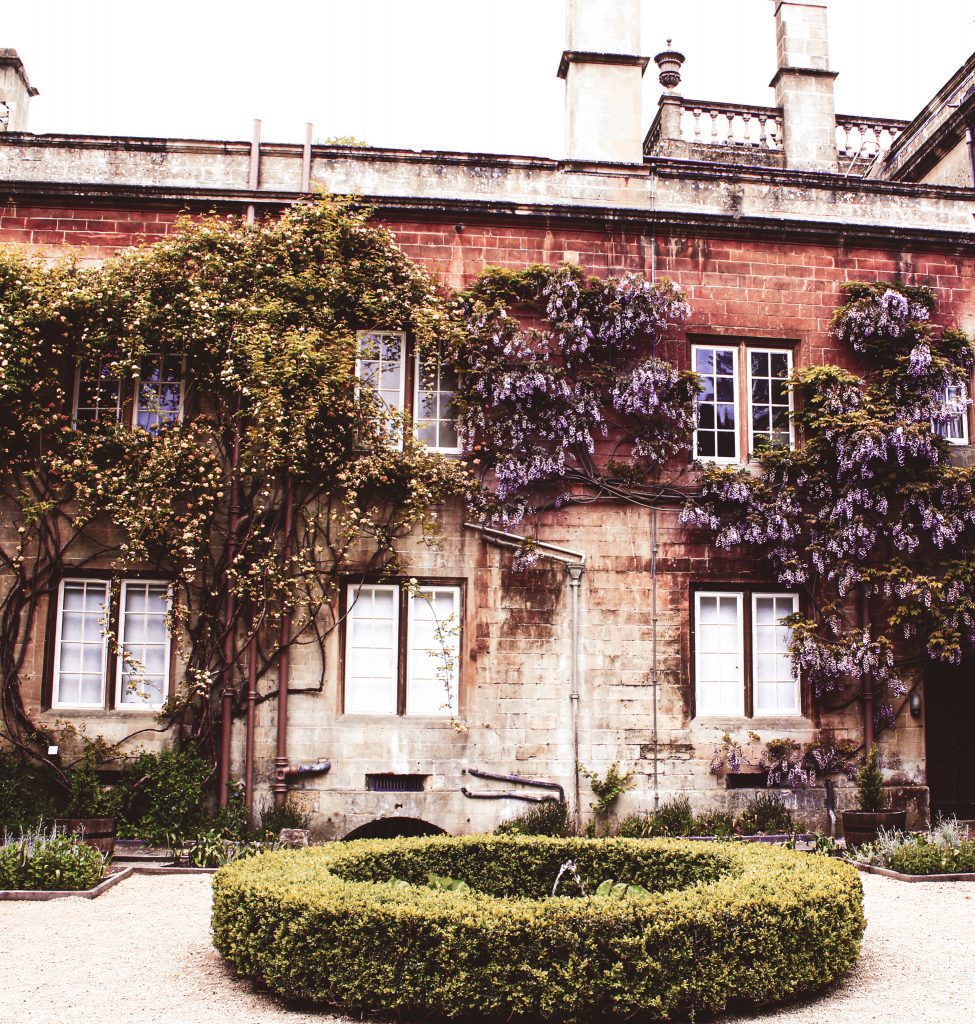 Dyrham Park secures Britain's cultural heritage. The style of landscape represents the best of Britain's countryside. While the interior decorations show how the mix of cultures can live harmoniously in Britain. It's a quintessentially English experience and a window into this ancient, complicated British island.
– – – – – – – – – – – – – – – – – – – – – – – – – – – –
Housekeeping
How much does it cost to get into Dyrham Park?
Entry to Dyrham Park is one fee for the park, house and gardens for £12.50 per adult and £6.25 for children.
When is Dyrham Park open?
Dyrham Park is open every day. You can amble around the park and gardens between the hours of 10am-5pm while the house opens at 11am.
Where is Dyrham Park?
Located in South Gloucestershire, Dyrham Park is only a couple of miles from Bath city. Coming from Wales, as I was, you'd get off on junction 18 off the M4. Here, there is only one road leading into Bath so you cannot miss it on your right!
Can I use my National Trust Membership?
Yep! If you have a National Trust Membership, you'll be able to get into the park, house and gardens for free! As a member, you'll gain free access to hundreds of unforgettable historic sites; including castles, palaces and natural landmarks like Stonehenge. While it comes at price, around £120 a year or £10 a month, you'll be saving a considerable sum if you visit these places on a frequent basis. For more information click here.
How to get around Dyrham Park?
At the ticket office, which is next to the carpark, you'll be given a map of the site. This map will show you the different walking paths on offer and their level of difficultly. Also, the main path you drive in on leads directly towards the house which you can continue following if you are nervous about getting lost in Dyrham Park's vast terrain!
Is there somewhere to eat?
Yes! In the courtyard behind the house there are a couple of refreshment options including tea rooms, an outdoor coffee stall and a small dining room.
Top tips for Dyrham Park:
As aforementioned there is 270 acres of parkland! This is a lot of walking and a majority of it on your way back to the carpark will be up steep hills. I'd highly recommend wearing comfortable walking shoes and be aware of the cows and deer droppings. Alternatively, there is a minibus that drives visitors to and from the house for no additional cost. So, if you are unable to walk uphill or have small children this might be the perfect option for you!
– – – – – – – – – – – – – – – – – – – – – – – – –
If you enjoyed reading about Dyrham Park, check out why I found Puzzlewood Forest enchanting. Finally, if you'd like to remain up to date with my journey across the globe, please subscribe to my email list.
Alternatively, head to the subscribe box to grab your FREE How to Take Professional Travel Photos Guide!