A historical estate surrounded by Natural Nature Reserve, 18th-century landscape, and Britain's most elusive mammals; including otters, polecats, fallow deer and badgers. Situated deep in the Tywi Valley, Dinefwr Park is hidden amidst ancient Oak trees dating to 2,000 years ago. As a result, it is always overlooked by intrepid explorers. With a pinch of imagination, I'm in Sherwood Forest and Robin Hood and his band of brothers dispatch arrows left, right and centre. If only these trees could talk, I feel certain that this once land of power and influence would shed otherwise unattainable details as to why Dinefwr Park was paramount to the history of and cultural developments in Wales.
Life Slows down here. The air is light and surprisingly warm for a January morning. It lingers for a moment before the wind brushes past my skin. Birds sing soft and soothing melodies while the woodpecker beats to the sonorous rhythm of his own drum. Low hanging fog embraces the tip of the tallest trees and congregates once more around the mountains in the near distance.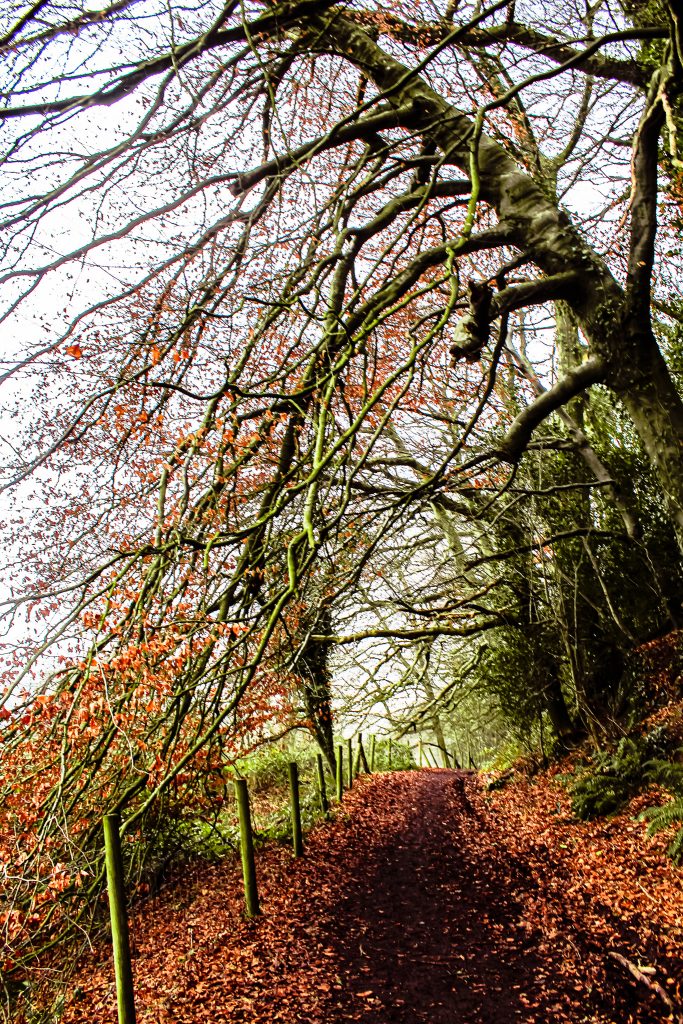 The walk up to the ancient castle is loved by locals for its woodland magic, pastoral lifestyle and gentle farmland animals. Comprising 707 acres, Dinefwr park allows visitors to connect with nature and history without sacrificing the quality of its land and without destroying the homes of its native creatures. Following the footpath, forests come and go while a derelict church and an abandoned churchwardens' house are strategically positioned so that the wild terrain completely envelops it and you.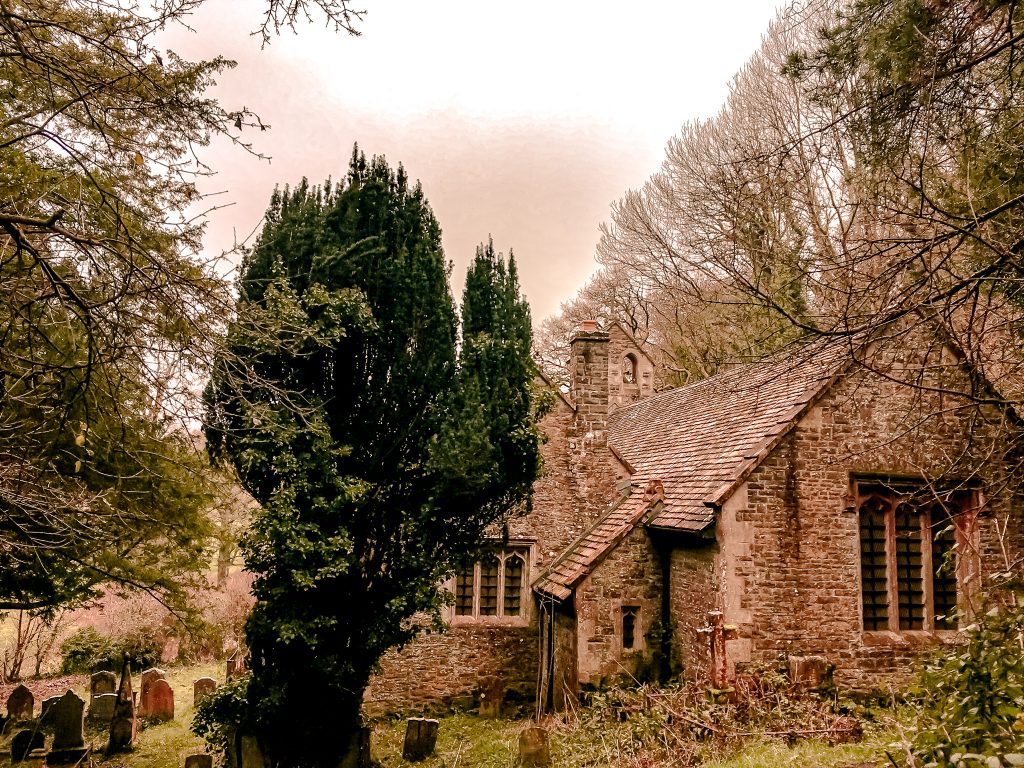 I flock here to take a break from city life, and it's easy to understand why. All I can see in each direction are low hanging branches, ivy and brambles meandering across these buildings and weathered trees. Even as you move out of the forest into the fields, there's still a sequestered feeling to the place. This is linked to the serenity I experience as I walk the estate grounds. The space is boundless and even in peak summertime, you'd rarely see another visitor in your vicinity. Much like Snowdonia used to, this is a space that you can breathe.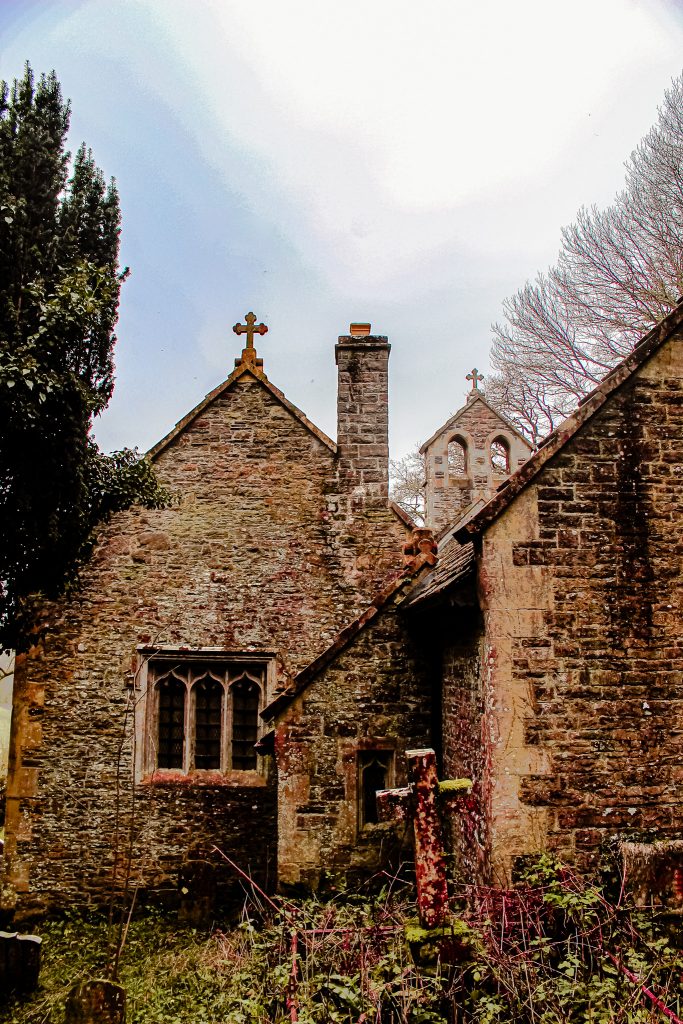 The leisurely pace of the place means I am in no hurry to get anywhere. In fact, its tranquil atmosphere is both perfect for a country stroll or for those more illustrious hikes. I have space and opportunity to take my time and I savour the idyllic sight of sheep grazing, birds soaring high and the magic of not another human in sight. When I finally walk the castle battlements the fog actively crowns my head as if pronouncing me its new princess.
Perched in a commanding hilltop position, Dinefwr Castle once occupied a similar significant position in Welsh history. In the 12th century, this land was in the possession of The Lord Rhys, otherwise known as Rhys ap Gruffydd. He was the ruler of the ancient South Wales kingdom of Deheubarth. His kingdom saw a rare period of peace and stability, leading to a flowering of Welsh culture, music and poetry that founded the folklore in Wales today.
I descend the hill towards the majestic Newton House and gardens that dominate the landscape. Once home to the descendants of The Lord Rhys, the building retains its original gothic façade, magnificent grand staircase, ornate ceilings and pristine formal gardens. But before I get there, I discover an old mill and millpond that I can easily imagine taking a plunge in if it was so icy. The fog has lowered even more and begins to blanket the pond.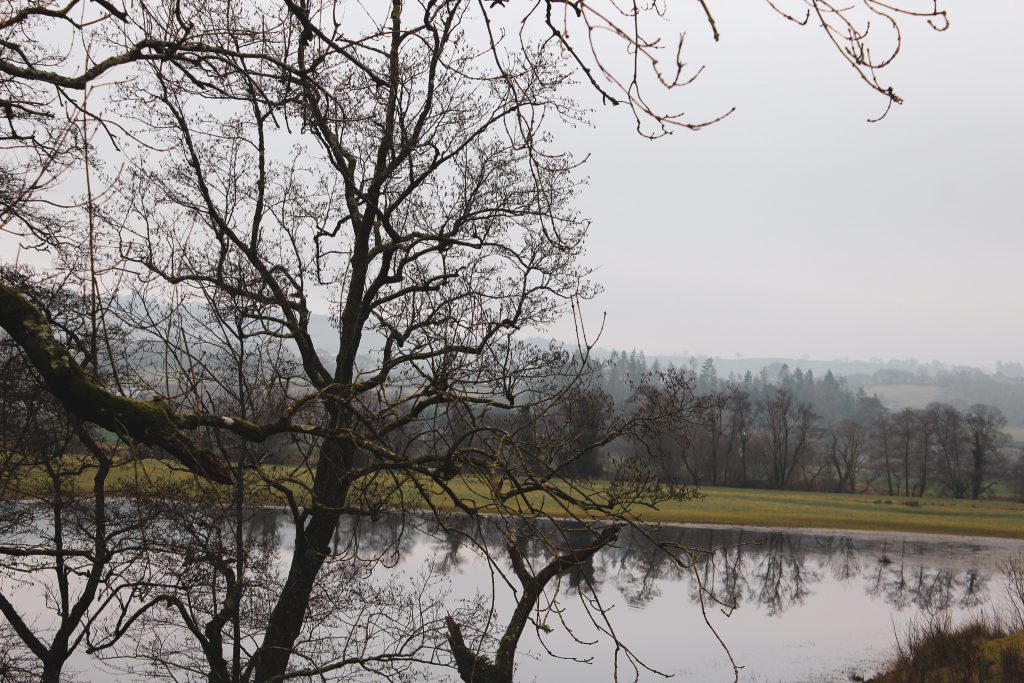 The sound of a small waterfall with its consistent bouncing off of rocks is joined by the gentle ripple of wind through the water. I can no longer hear the birds and there's certainly no echo of civilisation. All I can hear is the various forms of running water. Both compete for my attention like small needy children. I get a distinct feeling that I am the only human to have walked here today and yet there are many lives that have marked this area. None more so than the sign of life once belonging to the old mill. The weather-beaten timber and dented iron hint at those to whom I am keeping company with.
With the deer park immediately behind, nature here receives the gaze of reverence. The fog stays immense but swatches of sunlight drift across the land, illuminating the lush greenery that has over time expanded to the extent that it now greets itself in the tranquil water. Transforming it into an idyllic painting. My heart leaps at its unspoilt beauty while my brain questions why not more people visit Dinefwr Park. But it is this natural painting that I'll hold with me until my next escape into the wild.
– – – – – – – – – – – – – – – – – – – – – – – – – – – – –
If you enjoyed reading about Dinefwr Park, check out why I found Puzzlewood Forest enchanting. Finally, if you'd like to remain up to date with my journey across the globe, please subscribe to my email list.
Alternatively, head to the subscribe box to grab your FREE How to Take Professional Travel Photos Guide!