Why Apartment over Hotel?
I've never written an apartment review before. But I felt the trip I just did in Rome warranted one. It was so jam-packed with things to do. I wanted to give my honest opinion about whether an apartment or hotel would suit this style of trip better. We were only in Rome for five days and we knew that we'd be out for most of the days. As a result, my family and I decided to rent an apartment instead of staying in a hotel.
This was a new experience for us. We usually like the ease and comfort of knowing anything we needed or wanted was available in our hotel, that rooms would be cleaned and that there would be a spa and pool to relax in. However, these bonuses, of course, cost money and with our budget, it just made little sense to pay for a hotel and only be in it when we would be sleeping.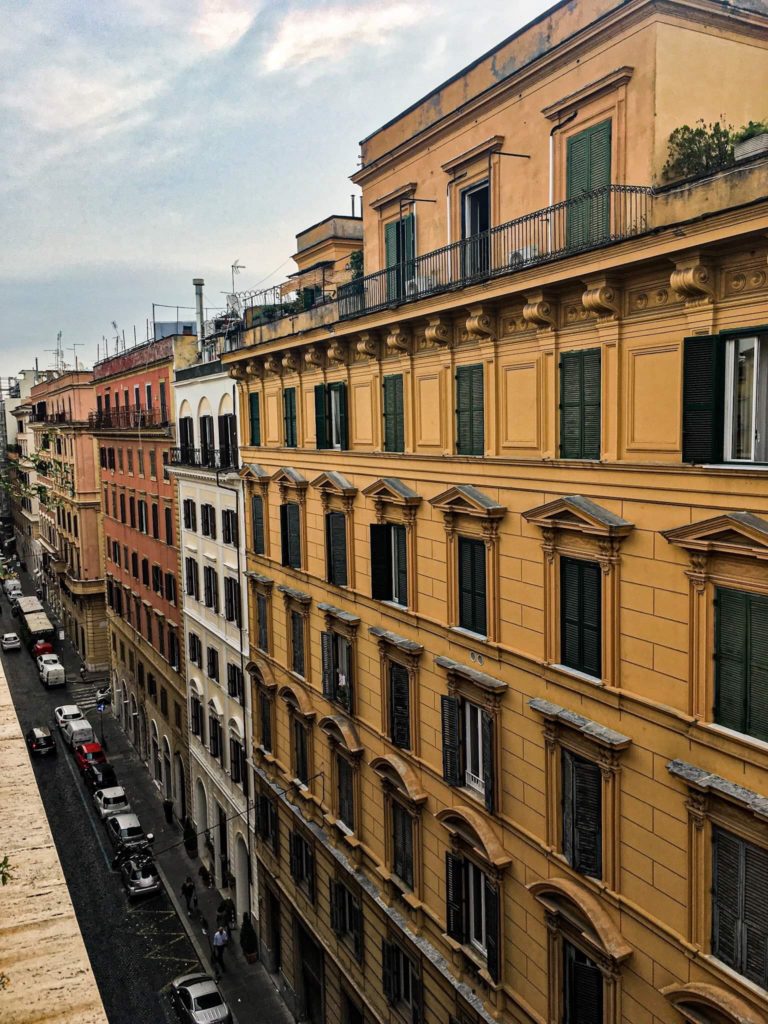 Where did I Stay?
We stayed in Repubblica Exclusive Apartment in the region of 15 Via Quintino Sella. I really enjoyed staying here. It is located in the historic old town, at the heart of Rome's three millennia of history. From here it is a 10-minute walk to the Capuchin Crypt, Borghese Gardens, and the Spanish Steps. While the Trevi Fountain and other main attractions took only 20-minutes to walk to. This was a great way to keep unconsciously fit and see so much more of Rome. I would, however, recommend hiring a taxi for the way home. It was easy to walk into the centre of Rome every day. But we found after a long day, walking uphill to the apartment was exhausting and unnecessarily stressful.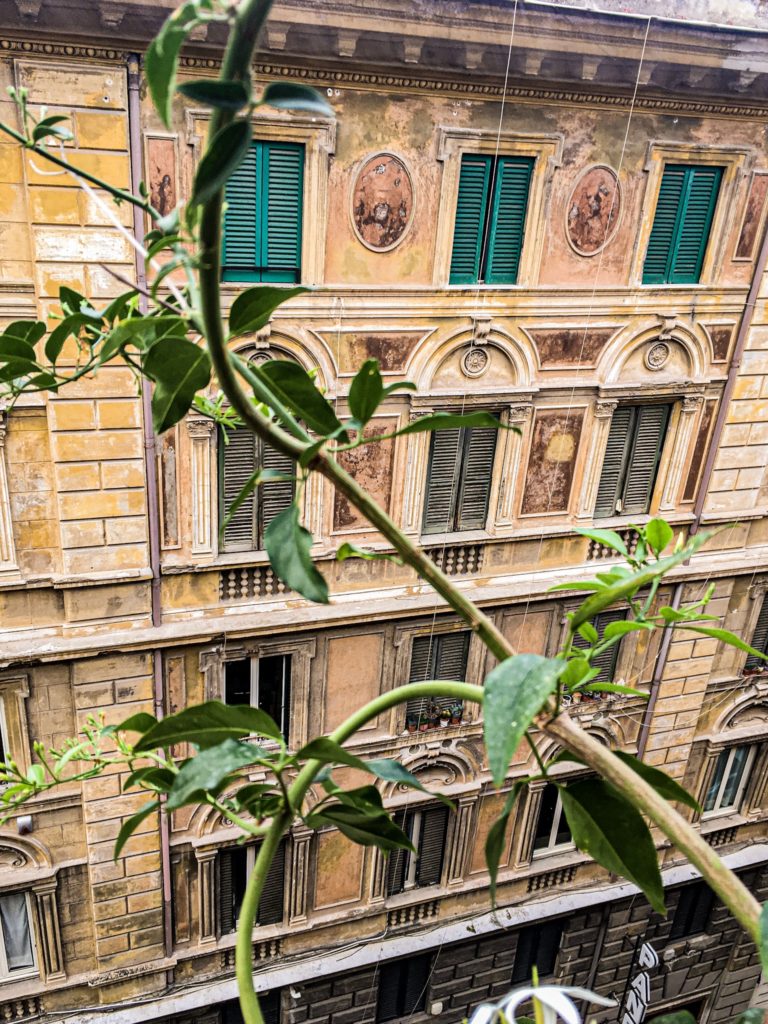 If you are concerned about this, taking a taxi is easy and only cost around €8 – €10 and the apartment is also very close to other public transports, such as the bus and metro stations that went to the centre of Rome. Finally, the apartment's location is very close to the airport and the main train station – Termini, which is a 5-minute taxi ride and only 15 minutes to walk.
Do I Recommend Staying in an Apartment over a Hotel?
On this occasion, I would have to say staying in an apartment was definitely the wisest decision. For such a short trip that had full days out, I think an apartment was a lot more convenient. There was a romantic balcony excellent for sunbathing, relaxing with a book and watching the busy metropolis go by. Additionally, we had two spacious bedrooms, two bathrooms and a large living room that meant there was plenty of space to unwind after and, if needed, have some personal time after a busy day. For me, this was an unexpected surprise. In hotels, you often only have your room and you may share with another person. So, if you want space you'd have to go to the public areas. Having a Rome apartment provided a solution to an aspect of holidays I often hate. Being confined to one room!
The kitchen had a large fridge and freezer, a kettle, stove, and toaster. This was a nice touch because it made the Rome apartment feel like a home away from home. On top of this, because we were having such long days and were often out early in the morning, we would also return to the apartment early too. In these cases, we were exhausted and didn't feel like getting dolled up just to go out for food. There was a local supermarket and a few bakeries around that served tastier and more organic Italian food than some restaurants. So, instead of going out, we stayed in and ate in the comfort of our own private space. And we saved at least €80 or more by cooking ourselves.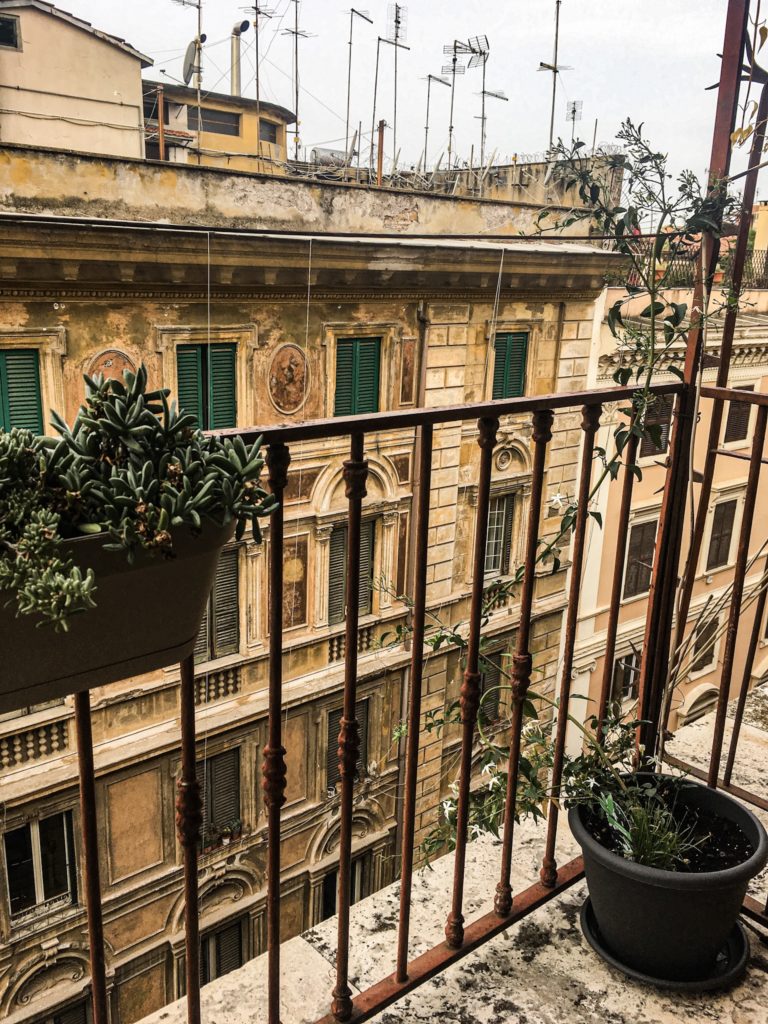 An Immersive Location
The surrounding area was also great. It is close enough to the city centre but far enough away to be out of the busy nightlife. It is also only a quick walk to and from many restaurants, many pharmacies, supermarkets and surrounding shops. And the number one ice cream shop in Rome that offers vegan ice cream, Come il Latte, was also on our doorstep. Everything we could need was within walking distance and it was a third of the price of staying in a hotel. Also, this added a lovely touch to our holiday; Having the chance to explore and discover areas of Rome that aren't in the mainstream areas. I felt like I was seeing a different, more natural side of Rome and I was adding to it as well!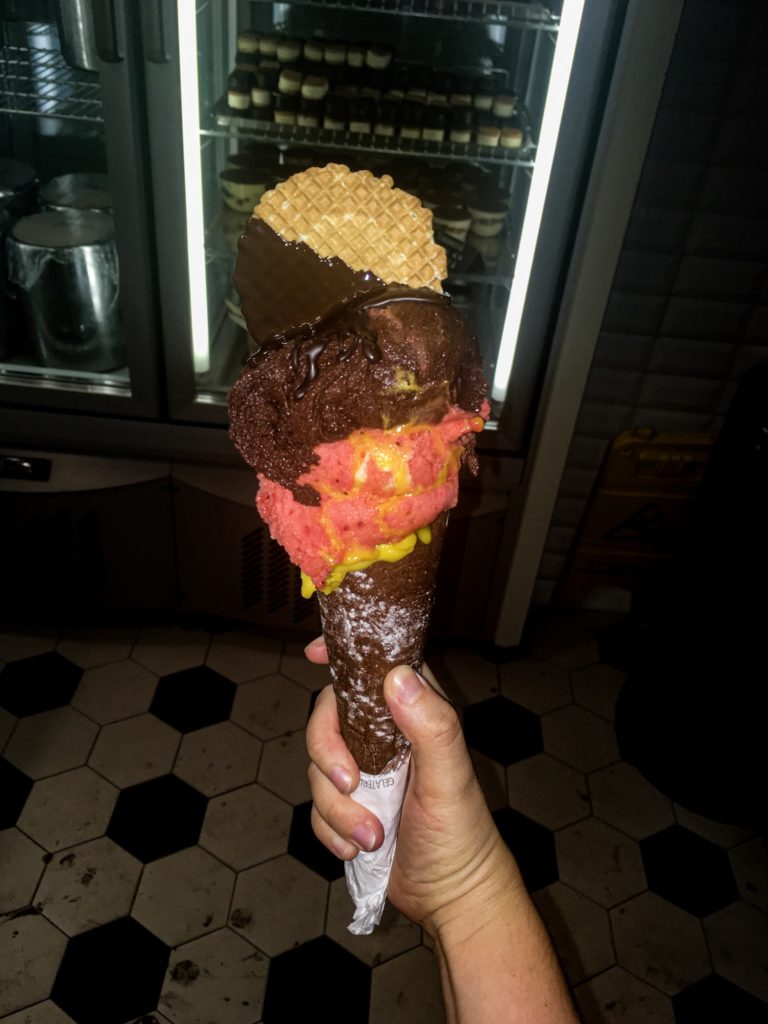 A Closing Thought…
And there you have it, my review of our Rome apartment! If your holiday will be as busy as our 5-day trip to Rome was, check out the idea of renting your very own Rome apartment. This will save you some bucks and give the additional space and comfort a hotel rarely has! Also, it's easy, convenient, and affordable! Let me know what you think. Do you prefer staying in a hotel or an apartment?