With sumptuous palaces, exquisite architecture and world-famous paintings, Amsterdam is a treasure trove for artistic, off the beaten track highlights. There's a multitude of art and design in Amsterdam that any art lover would jump at the chance to see. From the architectural styles of the oldest building in Amsterdam to the adoption of traditional designs on local commodities, this art lovers' guide to Amsterdam will present the city in a new light.
As a history lover I love medieval buildings. The Oude Kerk is the only building in Amsterdam that remains as famous historical figures, like Rembrandt, would have seen it. It is ironically situated in the Red Light District. But this magnificent building was originally consecrated in 1306 by the bishop of Utrecht with St. Nicholas as its patron saint. At this time art and self-reflection were a daily concern. This can be seen in the depictions of idealised medieval life in Amsterdam that emphasises the spiritual function of the church and the religious principles taught. These pieces of artwork are imposing because of their unusually large scale. It's almost as if these figures are watching, judging and directing you as you walk through the long nave.
Being the oldest building in the city it is likewise the city's youngest art institution where contemporary art takes centre stage. It is a place where rituals, reflection, images, words and architecture intermix to reveal insight into 21st-century Amsterdam as well as the time of centuries past. Make sure to catch one of the two exhibitions on each year. These exhibitions are on display between November to April. One around the concept of time while the other discusses the concept of space.
Vincent Van Gogh is one of the most famous Dutch artists. The museum's collection boasts over 200 paintings, 500 drawings, and 750 written documents. As a collective they give a wonderful overview of the life that came to define Van Gogh as a man and as an artist. This collection also shows how places in the Netherlands influenced his art. While living in Nuenen, Gogh became influenced by the local peasants and their way of life. While also becoming captivated with pastoral Dutch landscapes of which he painted sunflowers and olive trees. This collection offers a unique insight into traditional rural life and nature in 19th-century Holland. While his landscape paintings are filled with traditional Christian iconography, where life is lived under the sun and work is an allegory of a good life.
The collection at the Van Gogh Museum shows how Van Gogh influenced later artists. His outlook on beauty, persona, and individuality have led to other painters both in Holland and globally to adopt his post-impressionist style. There are some portraits of Van Gogh created by contemporary artists in the galleries!
Rembrandt's home has now been restored to its former glory and transports us back to a time when he lived in 17th-century Amsterdam.
Everything you need to learn about the artist is here; his studio, his living quarters and his art. The house tells the story of Rembrandt as a man, citizen of Amsterdam, teacher, businessman and artist. To walk through his house is to step into Rembrandt's world. It is easy to imagine how he worked when you enter the room in which he created his craft. The world of a 17th-century Dutch artist, what was important and necessary to him, comes alive here. With his paintings hanging on the walls you can feel his presence all around! Getting to know Rembrandt, his house and his work means getting to know Amsterdam city; the once centre of the world.
The museum is also very informative. The paintings on display capture Rembrandt's view of the Dutch Golden Age. His works are windows into the past. The huge output of paintings during his lifetime reflect the character of the city in his time. Amsterdam saw a flourishing of international trade and commercial activity. Indeed, the Dutch Golden Age was a period of wealth for the Dutch Republic. This is evident in his work. But Amsterdam's rich history is also still visible in its many mansions, canals, churches and harbours.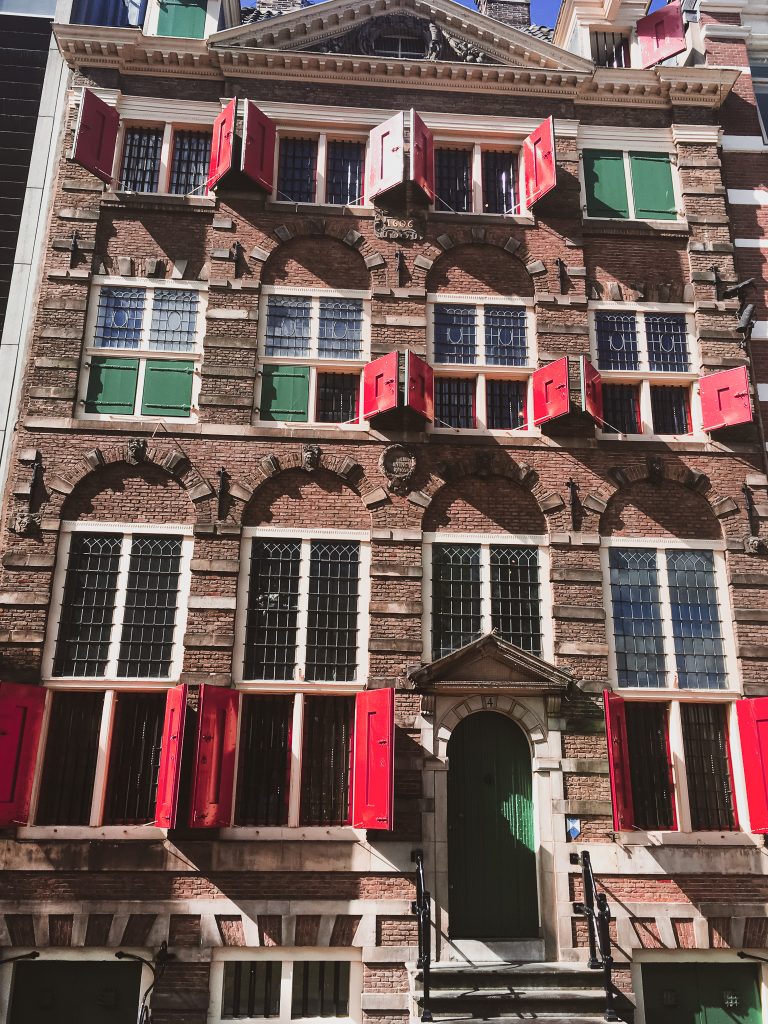 This is a principle national museum. It is also one of the most famous museums in the world, revealing art and history of Holland from the Middle Ages to the present day. Make sure to head over to the magical library and artistic highlights such as Rembrandt's Night Watch. But with 8,000 objects on display, there's so much more art and history to be seen.
There's a story of 800 years of Dutch history being narrated. With this in mind, I'd highly recommend taking your time in the rooms with all the china as these objects reveal the changing fashions and designs throughout Dutch history. Then make your way to the room with 18th-century miniatures. Here, 18th-century Amsterdam has been recreated in miniature. The doll houses exemplify the world of Johannes Vermeer. Vermeer was a Dutch Baroque Period painter who specialised in domestic interior spaces of middle-class life. These miniature houses have intricate interiors, exposing how people lived in a lavish society in houses that have come to characterise the city!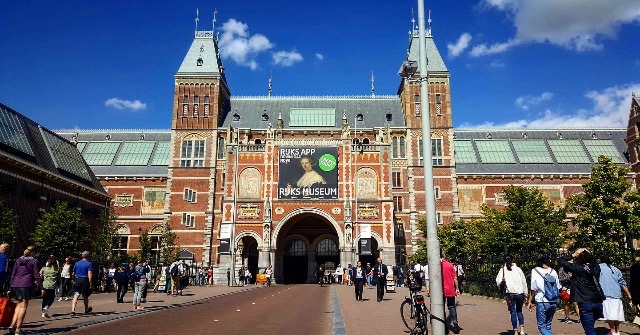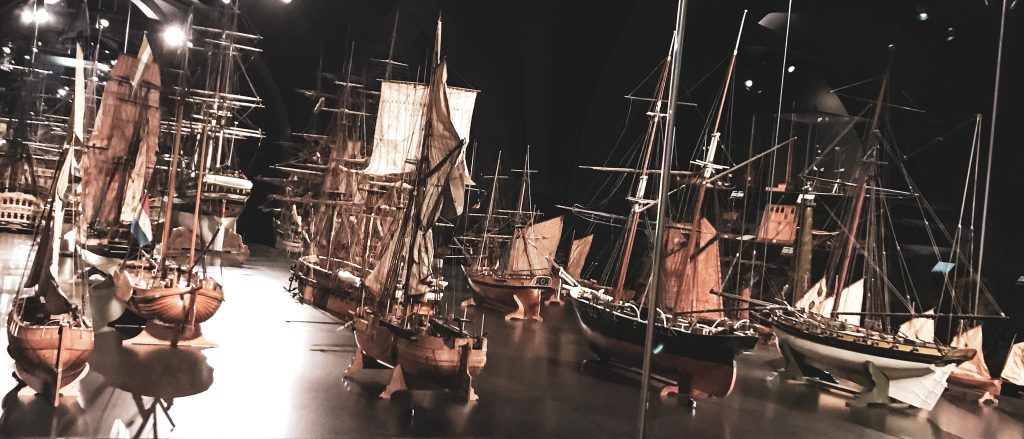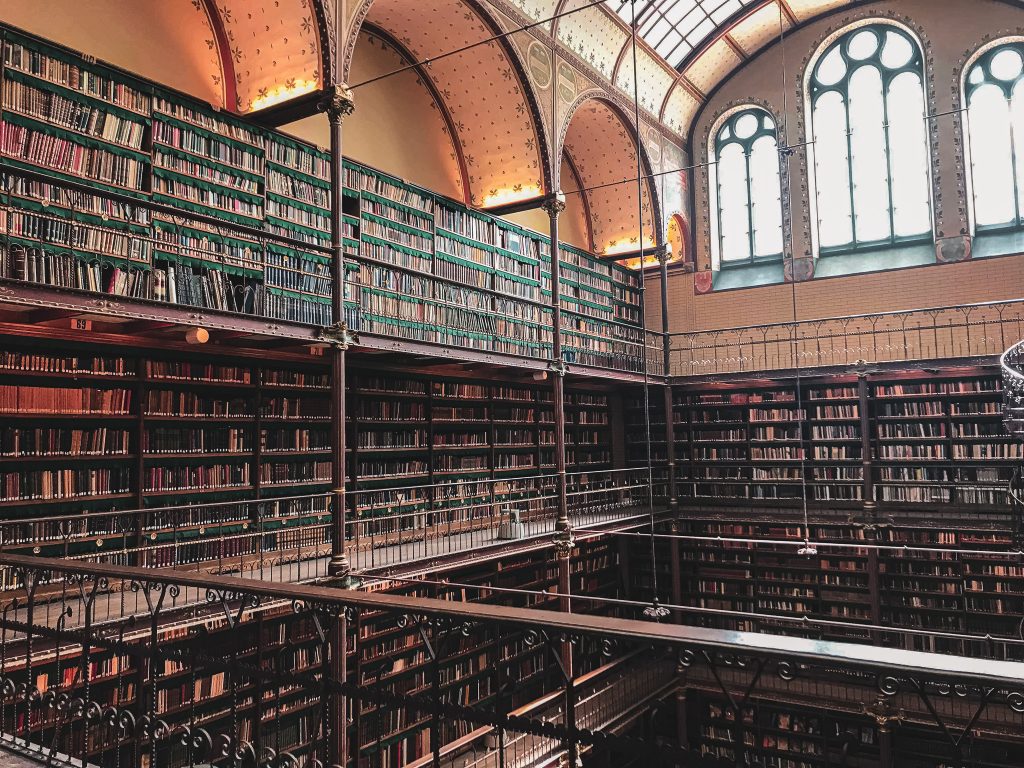 Local Shops
While this might seem like an odd suggestion, local shops produce objects that are riddled with traditional Dutch designs. Make sure to head to local, not souvenir or international shops, otherwise you'll be hard-pressed to find genuine Dutch designs. Some local shops have contemporary handmade jewellery that is closely linked to the history of Dutch designs. They incorporate both modern and classic materials such as stones, pearls and crystals. Classic ceramic designs, coffee sets and kitchen utensils can also be found. These incorporate art and design famous in Dutch history. They also signify strong social rituals that the Dutch have adhered to for centuries.
– – – – – – – – – – – – – – – – – – – – – – –
There you have it my art lovers' guide to Amsterdam! This city is a haven for art lovers. If you're planning on visiting Amsterdam, check out my 3-day itinerary for inspiration. Or check out my article on discovering Rome's history through art. If you enjoyed reading this art lovers' guide to Amsterdam, make sure to subscribe to my newsletter for more travel articles.
Alternatively, head to the subscribe box to grab your FREE How to Take Professional Travel Photos Guide!