Framed by 22-acres of rolling gardens and decanter-clear shores of Ullswater Lake, the Macdonald Leeming House is the sedate and charming country house you've always needed. A monastery-quiet refuge with sprightly undertones, the hotel is both equal parts active and restful. A synthesis that encourages reposeful mornings, long hikes over eternal hills, and secluded soaks in unruffled waters. Then partake in an indulgent evening at the award-winning Regency Restaurant.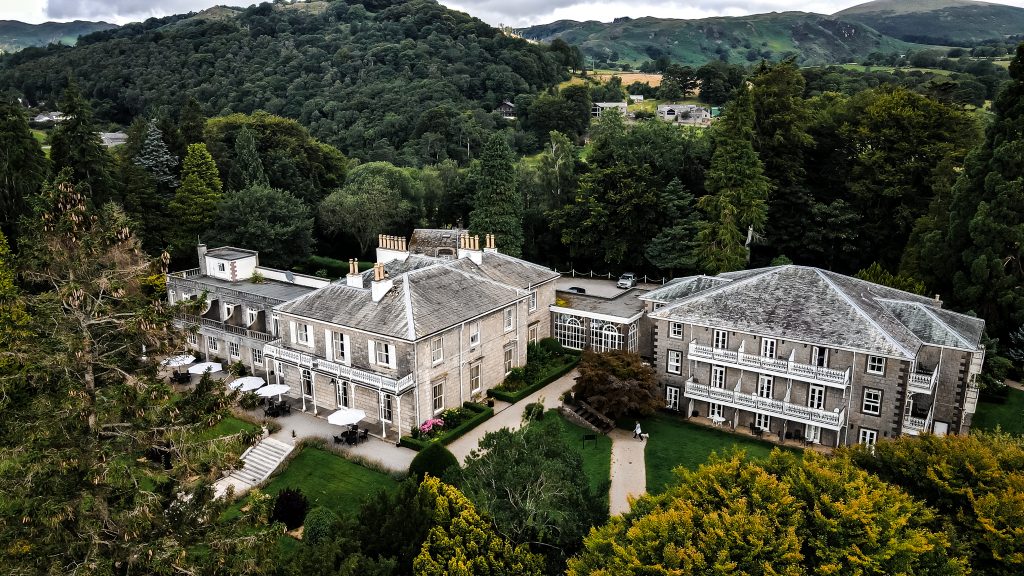 Getting to the Macdonald Leeming House Hotel?
Pulling off of the M6 onto the historic "The Struggle" road, dry stone walls meandered a decline through Kirkstone pass, Patterdale, and Glenridding with comparable splendour and heritage to touring acclaimed sites. Meanwhile, my inquisitive soul breathed a cry of exuberant awe. With little encouragement, the elation in the car took on a life of its own as public paths turned into a private entrance. This entranceway had an assortment of trees, each with bark so patterned stories unfolded before the eye. But in truth, what appeared is a grand house with Corinthian-style columns analogous to classical Greek and Roman architecture. It's evident that there's more than meets the eye at the Macdonald Leeming House.
The Exterior of the Macdonald Leeming House
The Lake District has for over a hundred years compelled the beau monde to its glistening shores. As Alfred Wainwright once pointed out, "they find something in these wild places that can be found nowhere else." So sets the scene for the Macdonald Leeming House. Defined by its dramatic yet restorative qualities, the country house was among a profusion of majestic buildings built in the 19th Century as "holiday homes".
Here, Regency architectural features evoke a bygone time. Guests are continually greeted by the classical symmetry and simplicity of the Georgian architecture. With elegant wrought-iron balconies, made of delicate curves and clean lines, and a relaxed application of tall, thin windows, opening directly to the gardens, guests are intimately immersed in Ullswater's natural beauty and serenity.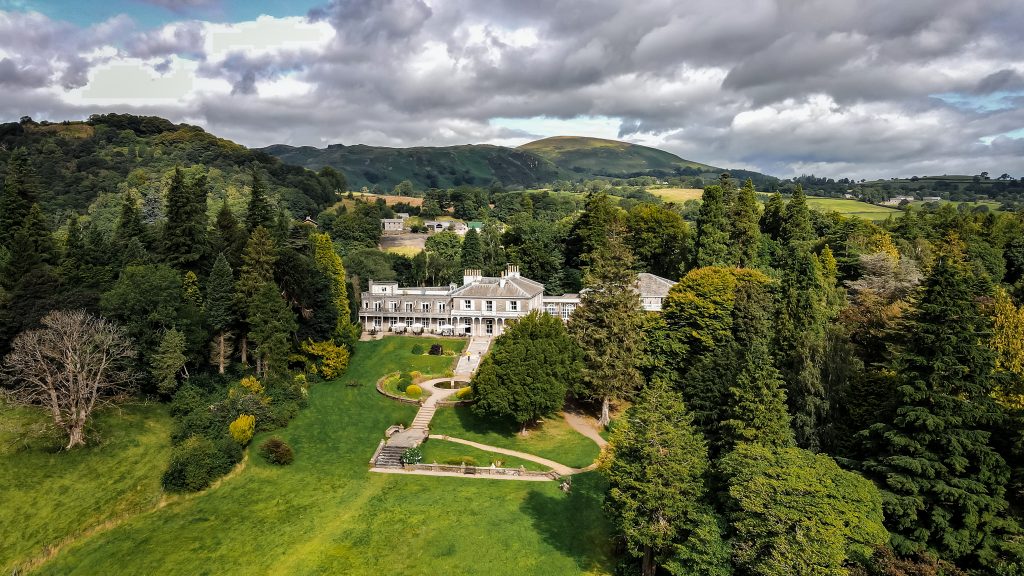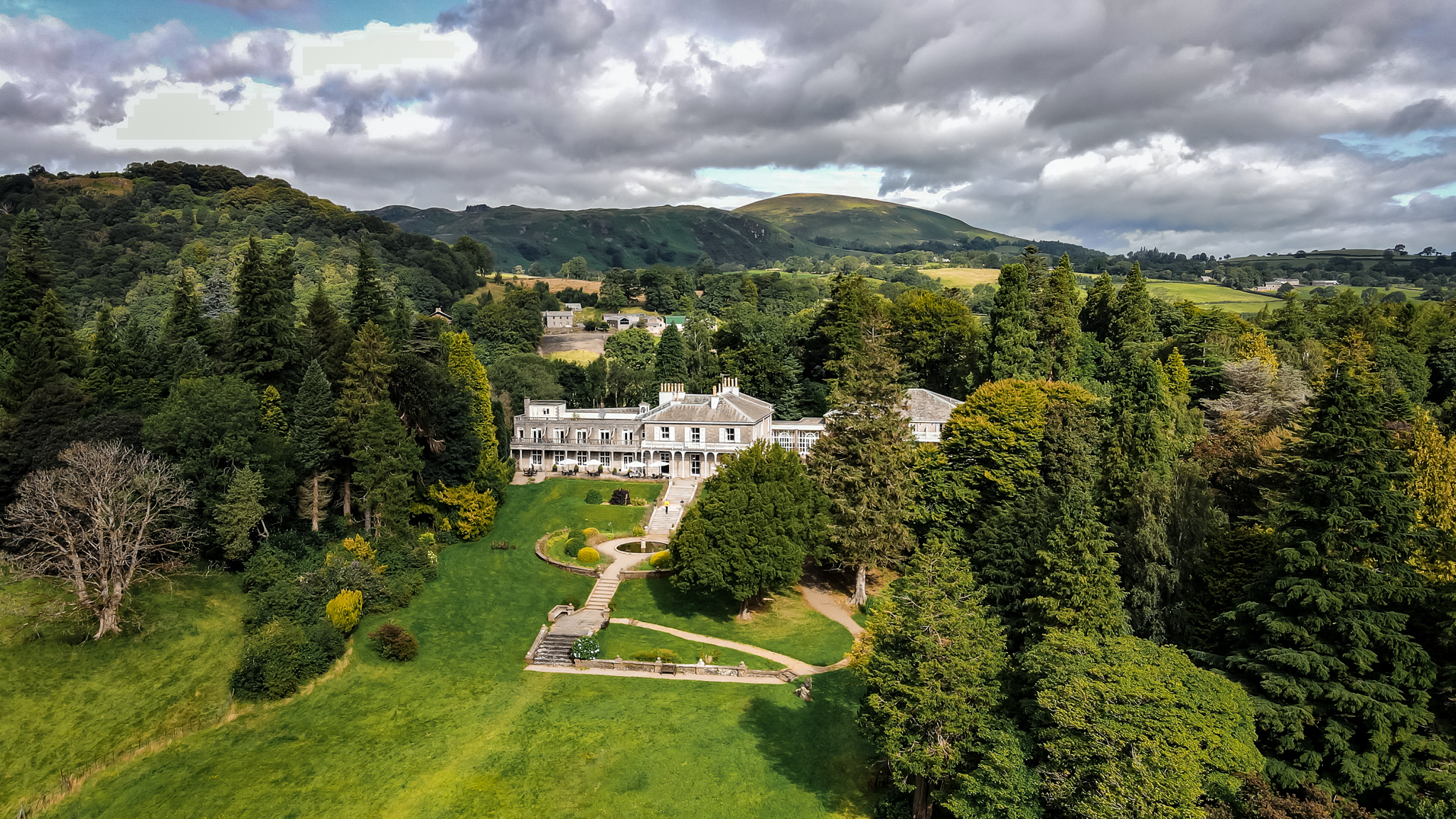 The Interior of the Macdonald Leeming House
There's less pomp and ceremony here than with most Georgian properties. And the unassuming exterior conceals a nexus of design, almost a gallery of distinct eras and characters, that unabashedly piece together the fragments of the hotel's past, present and future. Throughout the interior, the whispers of the past can be found in its Neo-classical style of grand archways. This is only intensified by the geometric tiles, patterned carpets, neutral fabrics and upholstered furniture with satin and damask fabrics. Here a nostalgia for a different era erupts – for decorum and a slower pace of life. And the old, roaring fireplaces mingled with the woody perfume of crusty old books accomplish just that.
The white linen clothed tables and vivacious staff also make the Mad Hatters Afternoon Tea resemble a dignified existence; one where you are the Lord or Lady of the estate. Beyond this, the newspapers neatly arranged in the lounge beg you to indulge awhile in the snug settee overlooking the immaculate lawns. I'm willing to hazard a bet that you, like me, will see the best part of the day fly by here.
The Rooms at the Macdonald Leeming House
Like any small luxury hotels, the Macdonald Leeming House has privacy, space and character. The perfect cocktail for a slow break away from our hectic lives. There are just 40 rooms, all with a style paying homage to the Regency period. But with any country house, heritage has its multiple layers and the Macdonald's rooms hint at the hotel's Scottish heritage. Tartan pillows, plaid throws and burgundy-wood furniture transport guests further north to the land of the Scots. These dark and earthy tones, with a considerable emphasis on violet hues, created a regal yet intimate setting. This left me feeling easy, relaxed and yet important. Floor-to-ceiling drapes opened to balconies, most with outdoor seating. While the ground floor accommodations have private patios leading into the expansive grounds. These downstairs rooms are dog friendly, and you'll never know which fluffy creature will wander into your room next.
The Amenities
With large flatscreen TVs, spacious bathrooms which are stocked with aromatic toiletries, and the daily appearance of complimentary water bottles and biscuits, it's hard not to feel pampered here. While there's no spa at the Macdonald, the spa treatments at their sister hotel, Old Macdonald, are included in the rate. However, the hotel's gardens and immediate access to the lake give you ample opportunity to get your heart pumping and lungs breathing.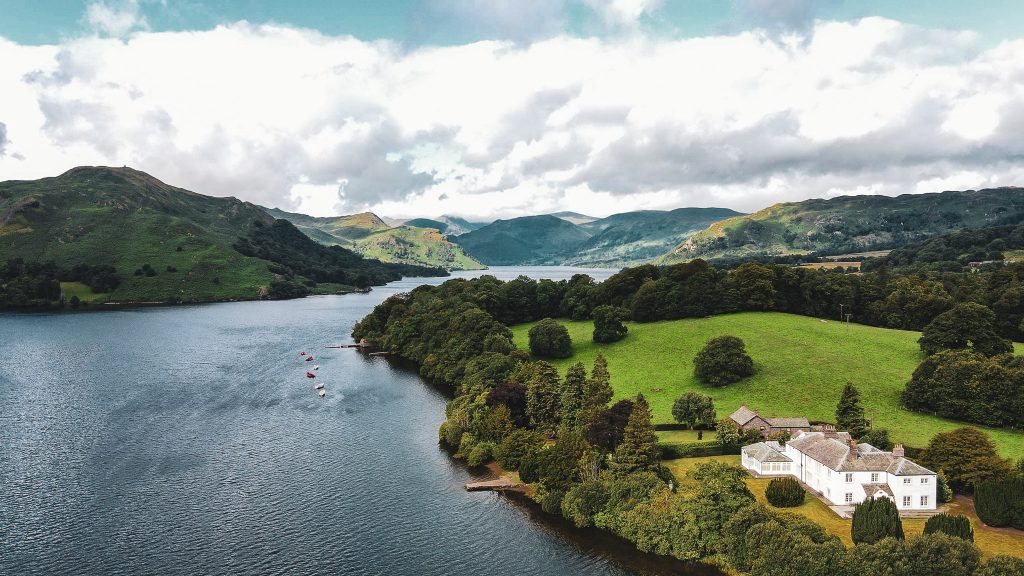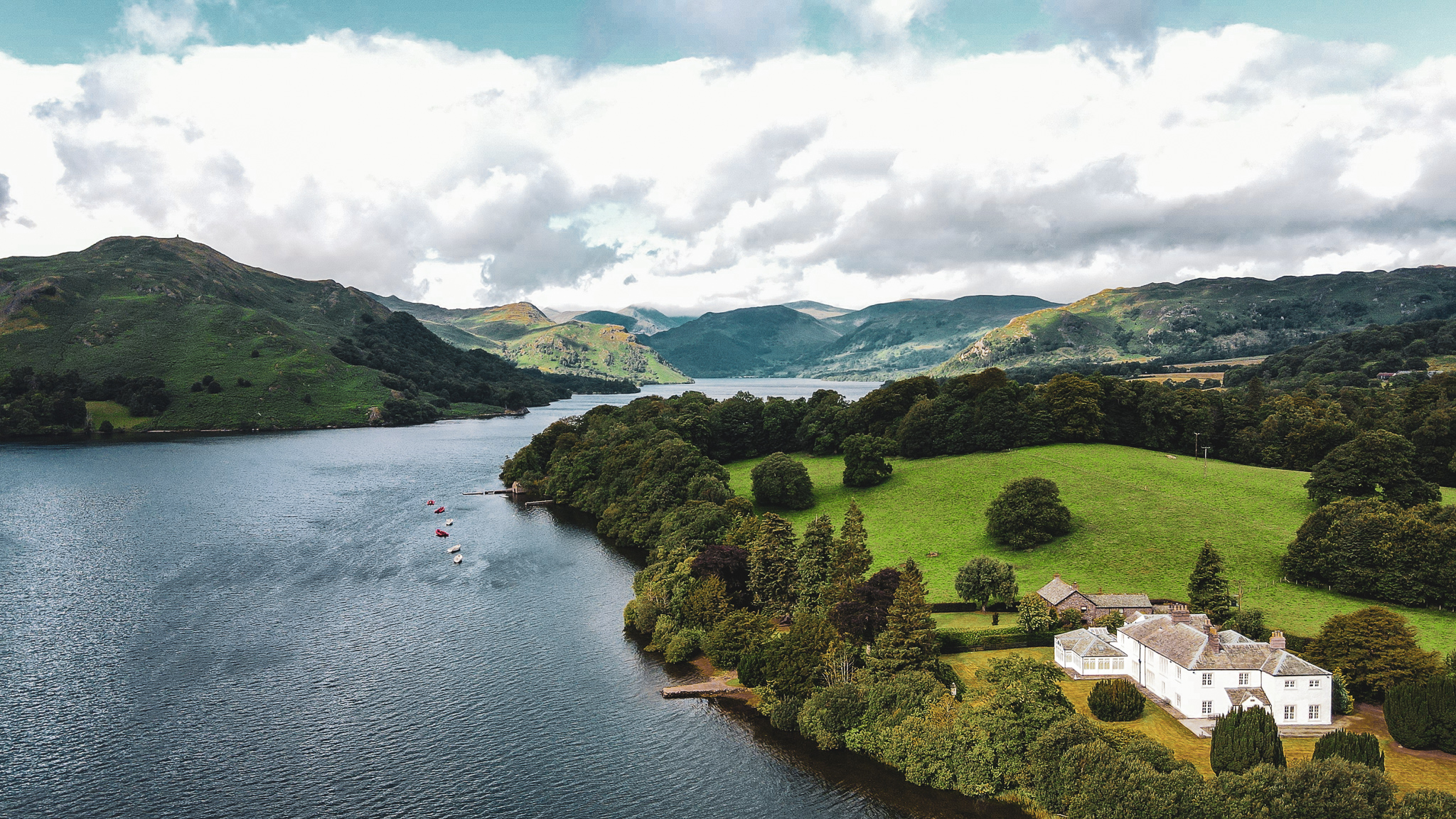 The landscape garden houses disparate species and its aluminium lanterns line a grand staircase. Halfway down, the stairs open to a one-tier Edwardian fountain, pouring droplets into the water lily Chester Pool. A subtle path leads on through a buttercup meadow, and the only sounds are the birds crooning and the wind dancing through leaves.
The Dining Experience
Breakfast is served on the outside gravel patio. Here vast umbrellas protect you from the elements. Simultaneously, attentive waiters tend to your every need, meaning you never have to take your eyes off of the spectacular view. This is my idea of the perfect way to start your day. And for those travelling during a pandemic, it's easy to social distance while devouring a sumptuous spread. It's yet to be determined whether it's a feast for the stomach or for the eyes. But what is certain is that breakfast is fit for a king. Traditional boiled eggs and soldiers, full English breakfast, poached eggs and kippers make their way to the table. And for those wishing to feel as if they've gone abroad, an indulgent continental selection will satisfy any whim for croissants, conserves, hams and cheeses.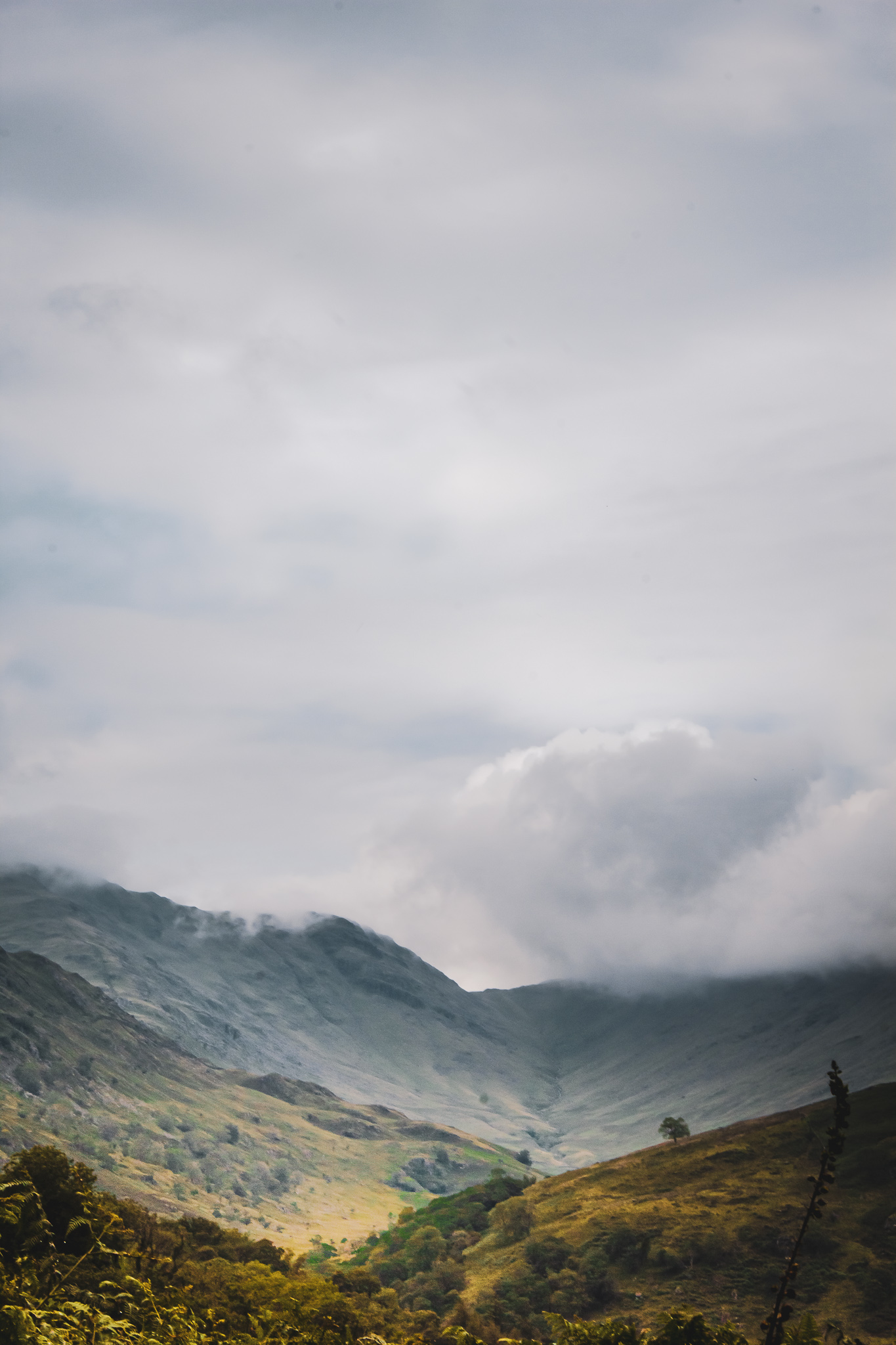 IMG_1509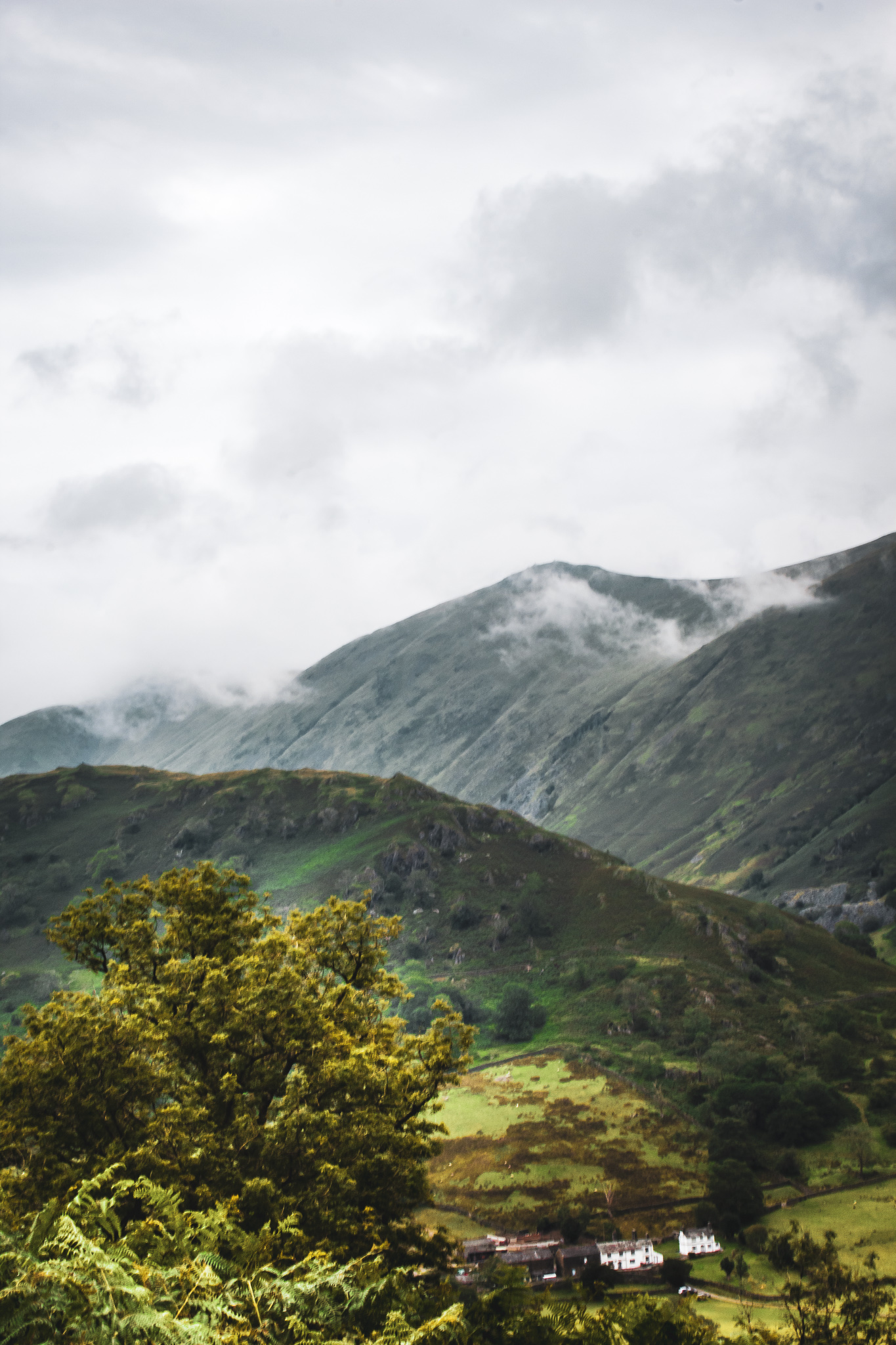 IMG_1513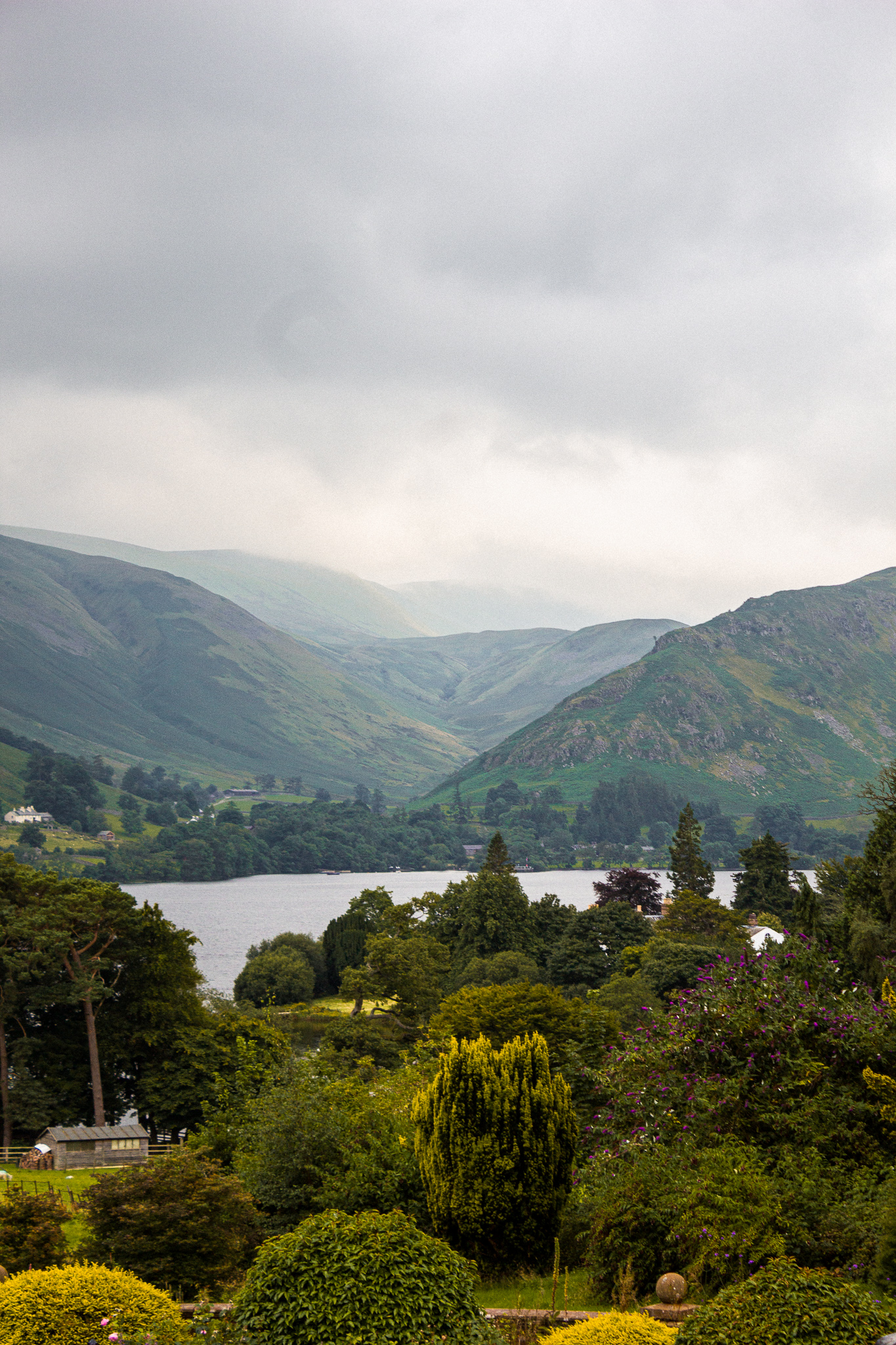 IMG_1584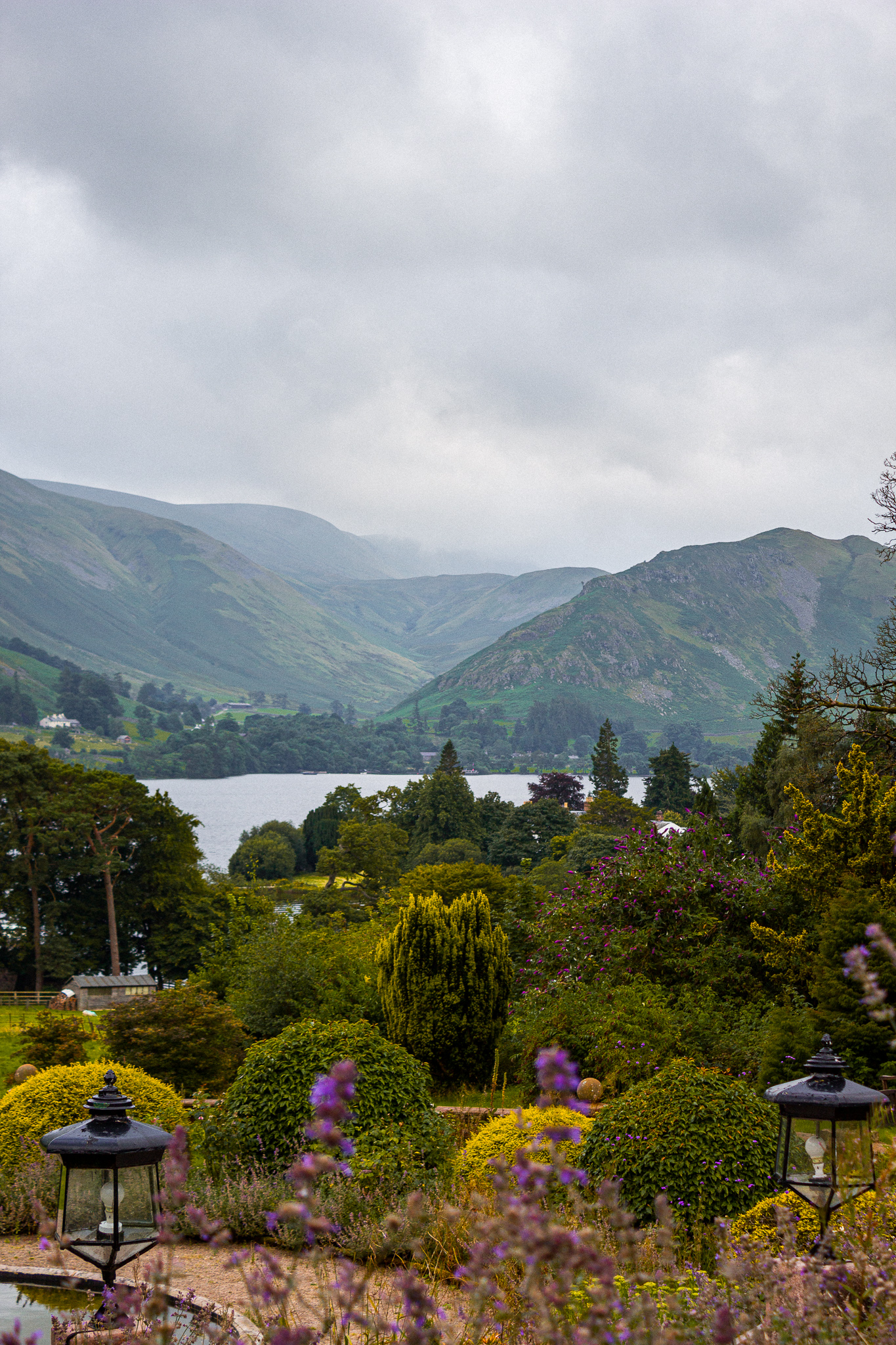 IMG_1595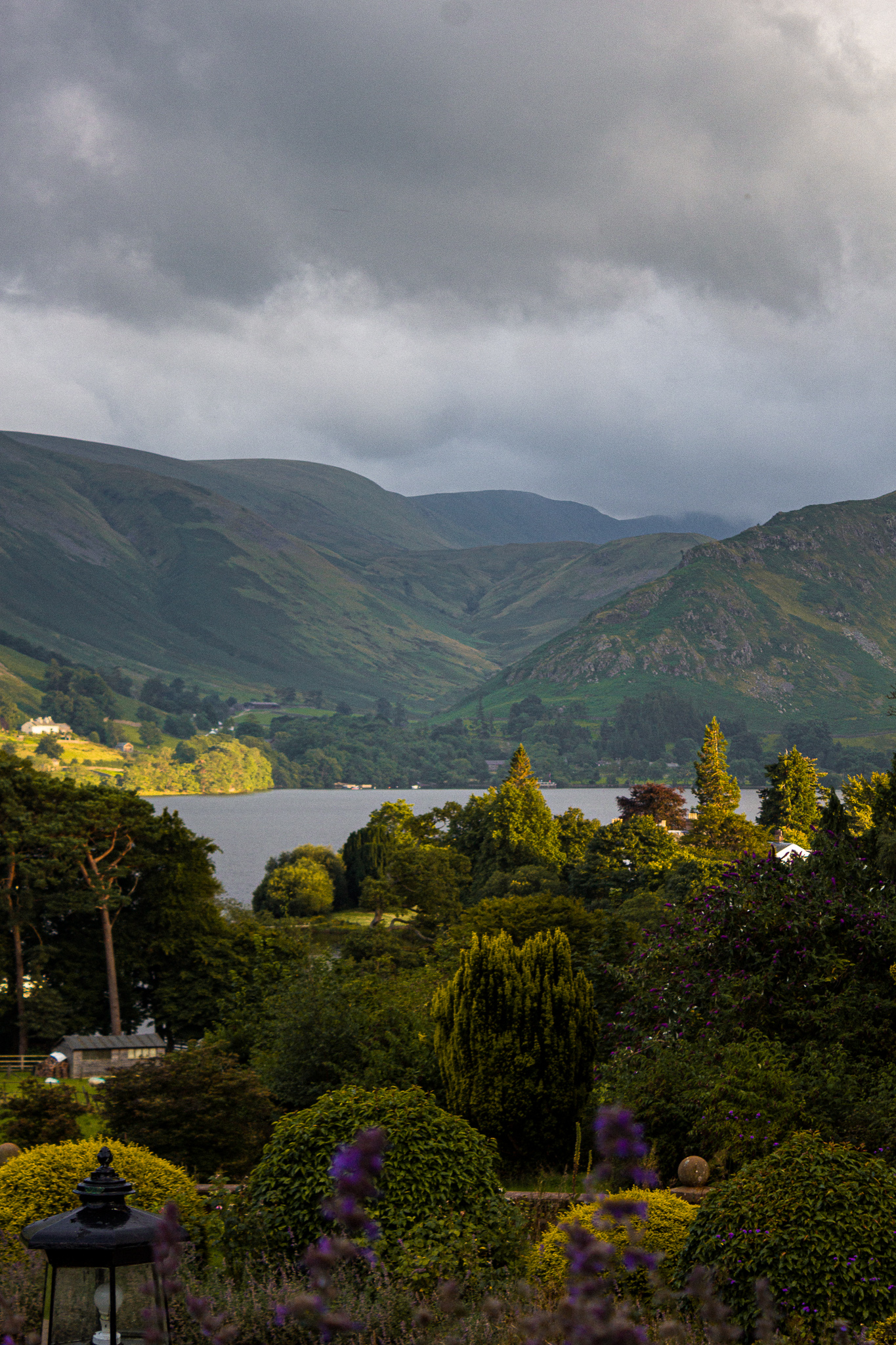 IMG_1617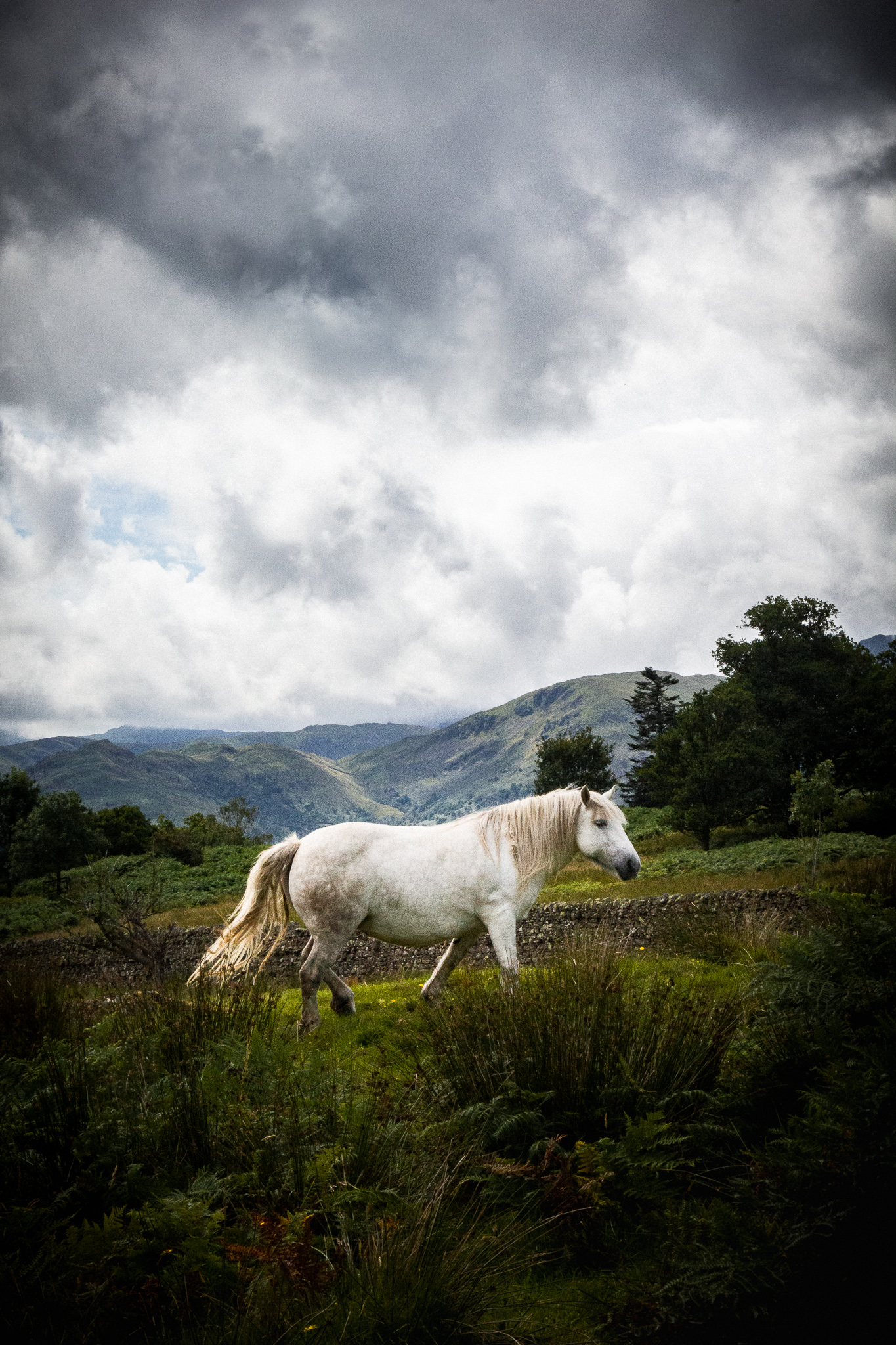 IMG_1638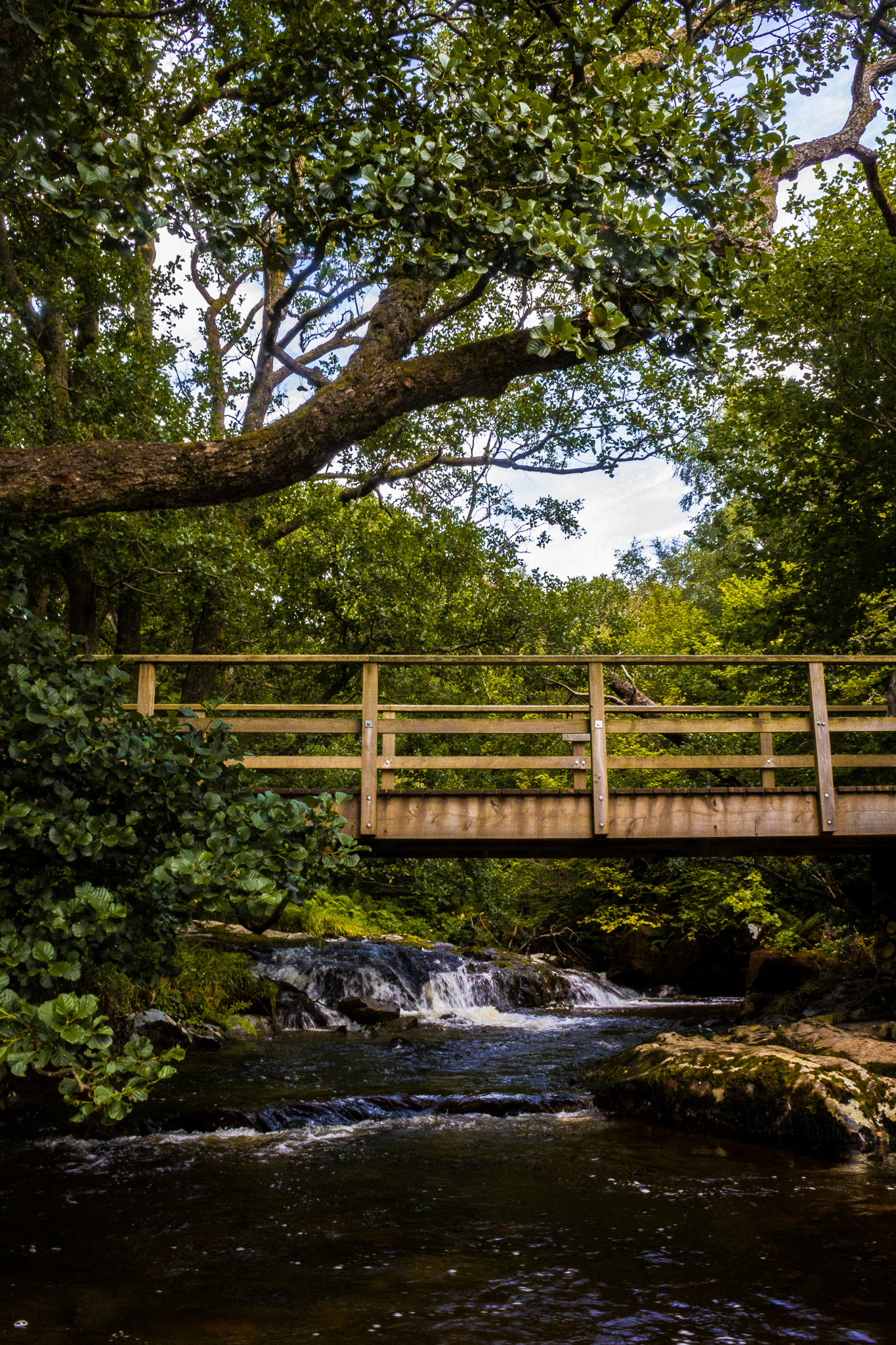 IMG_1659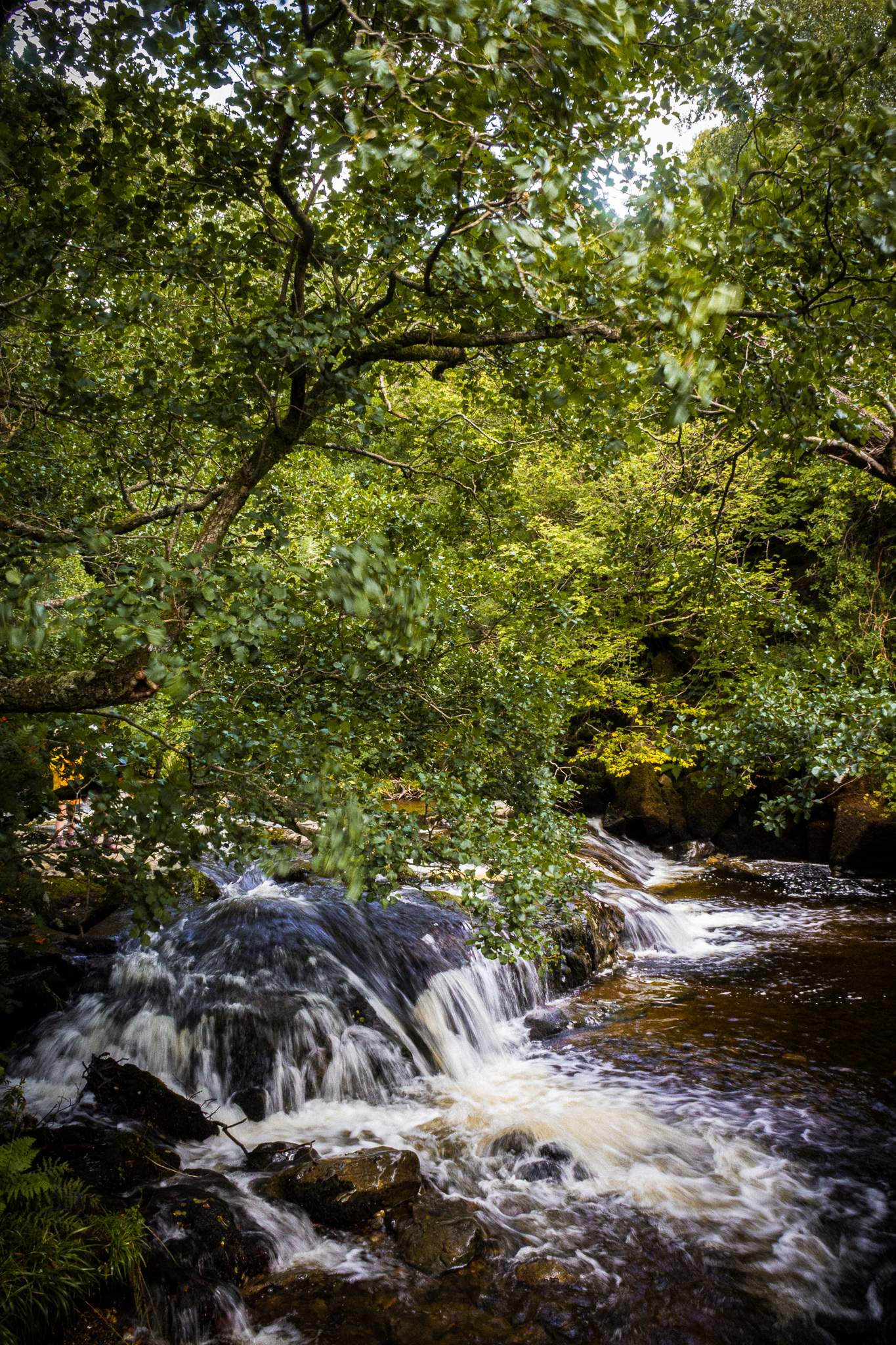 IMG_1661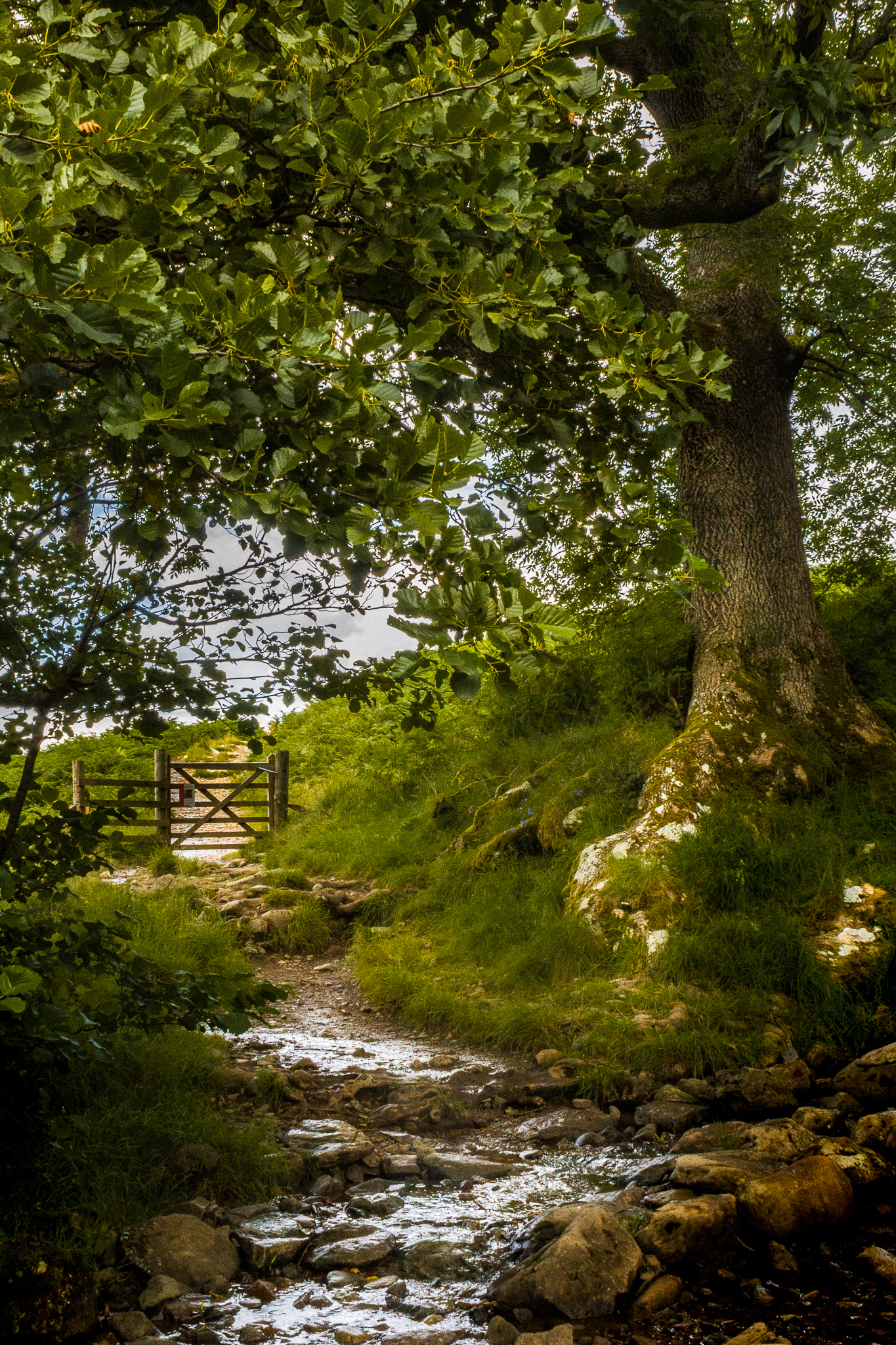 IMG_1677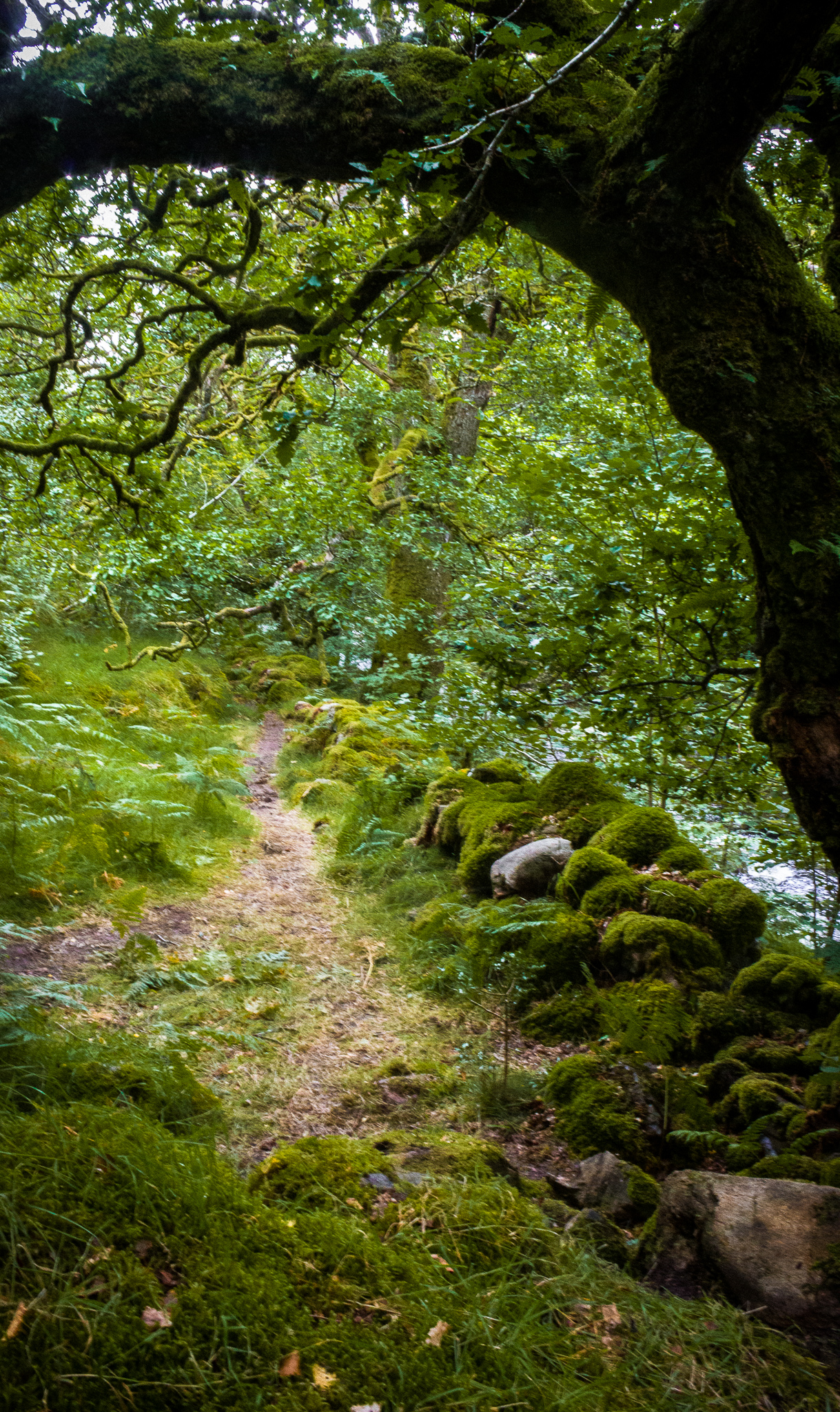 IMG_1700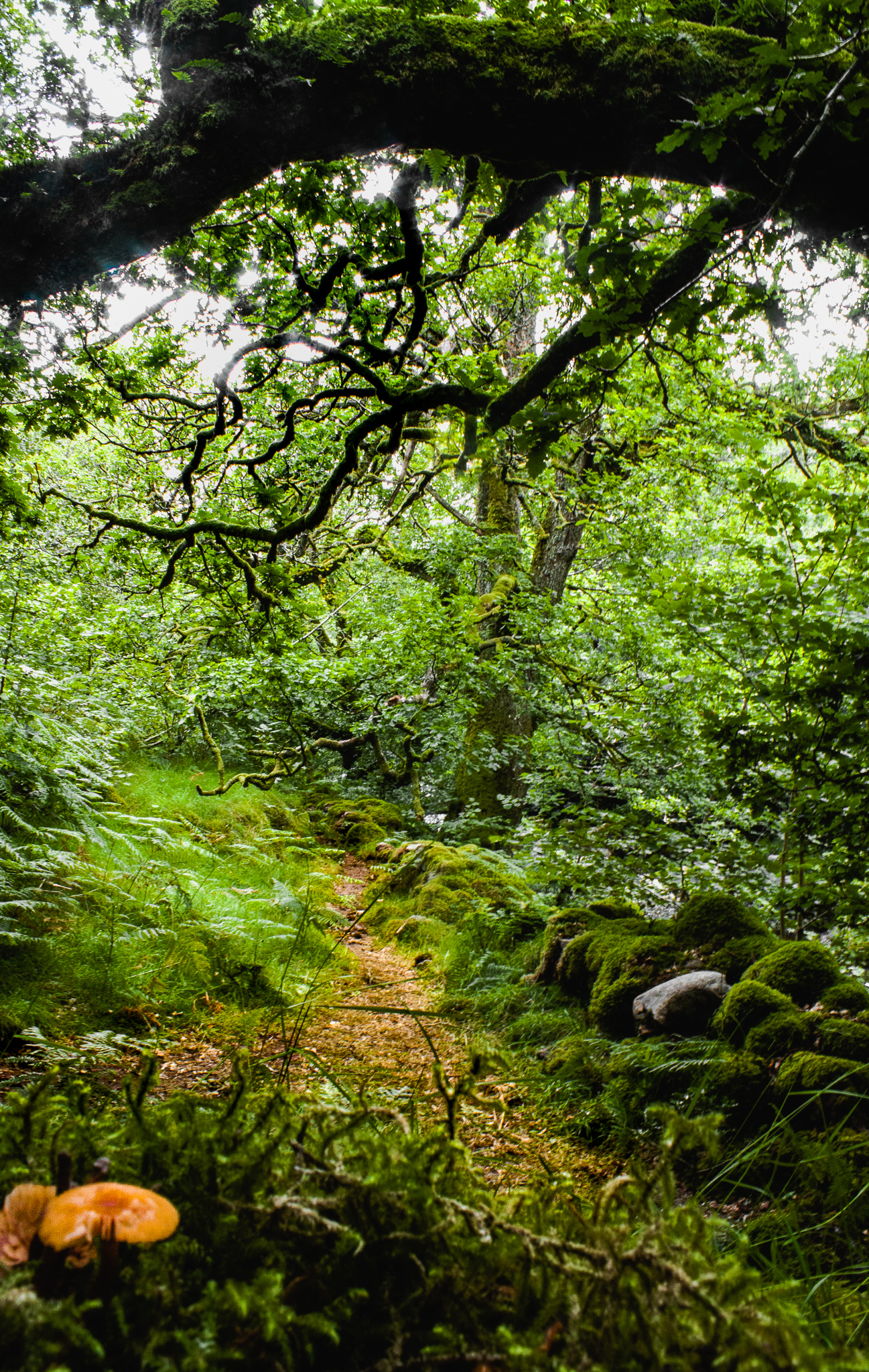 IMG_1703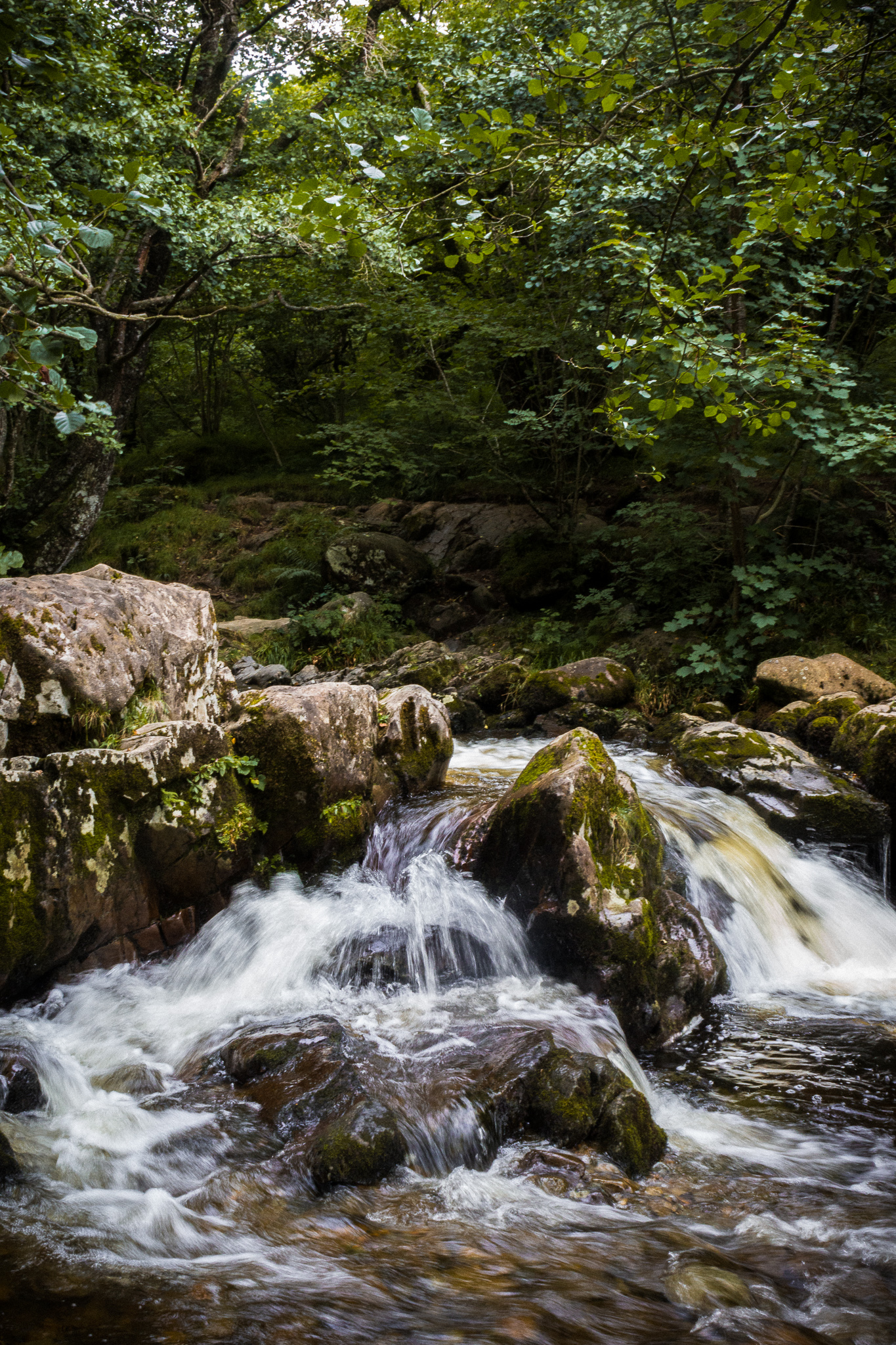 IMG_1708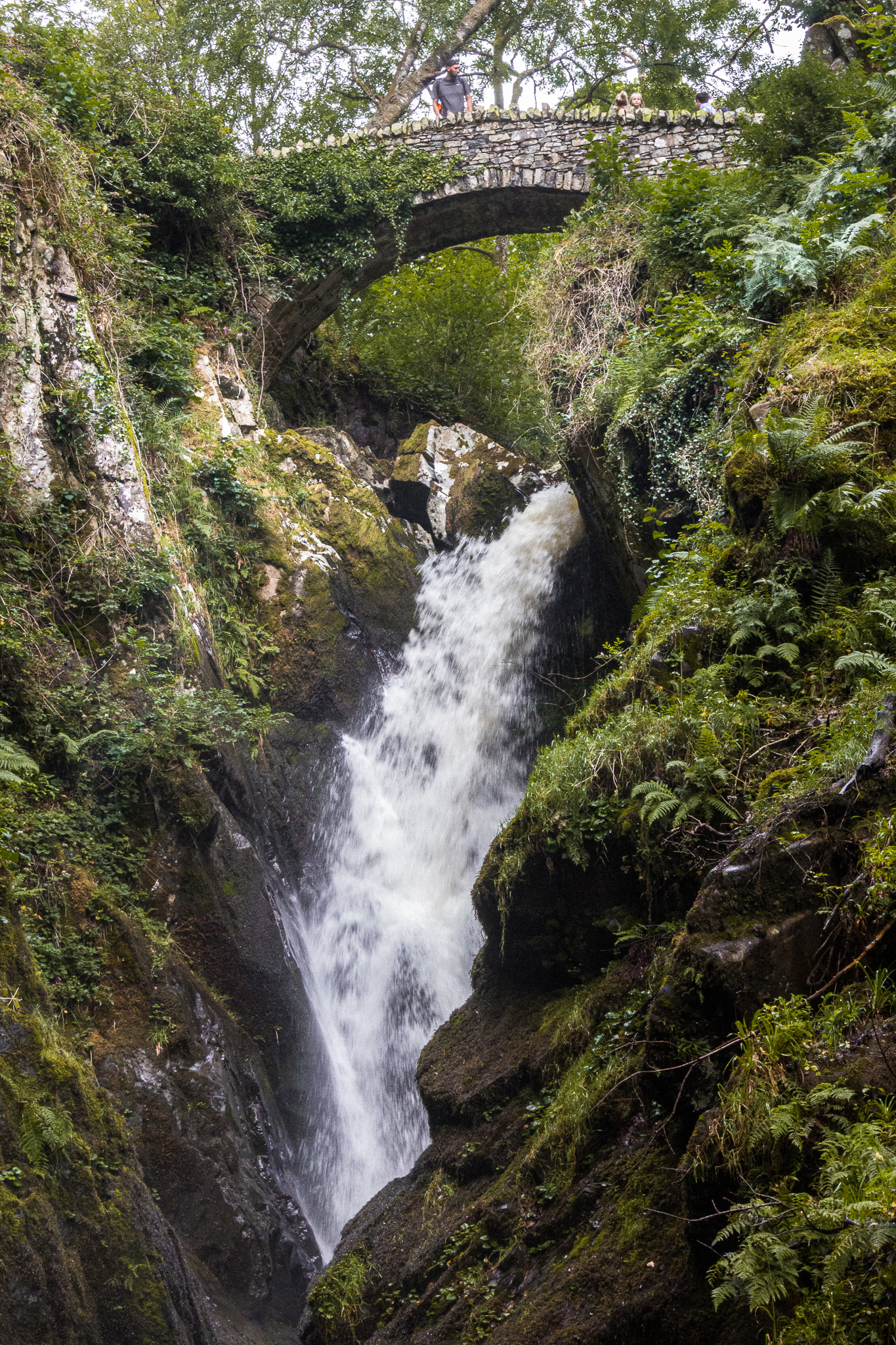 IMG_1718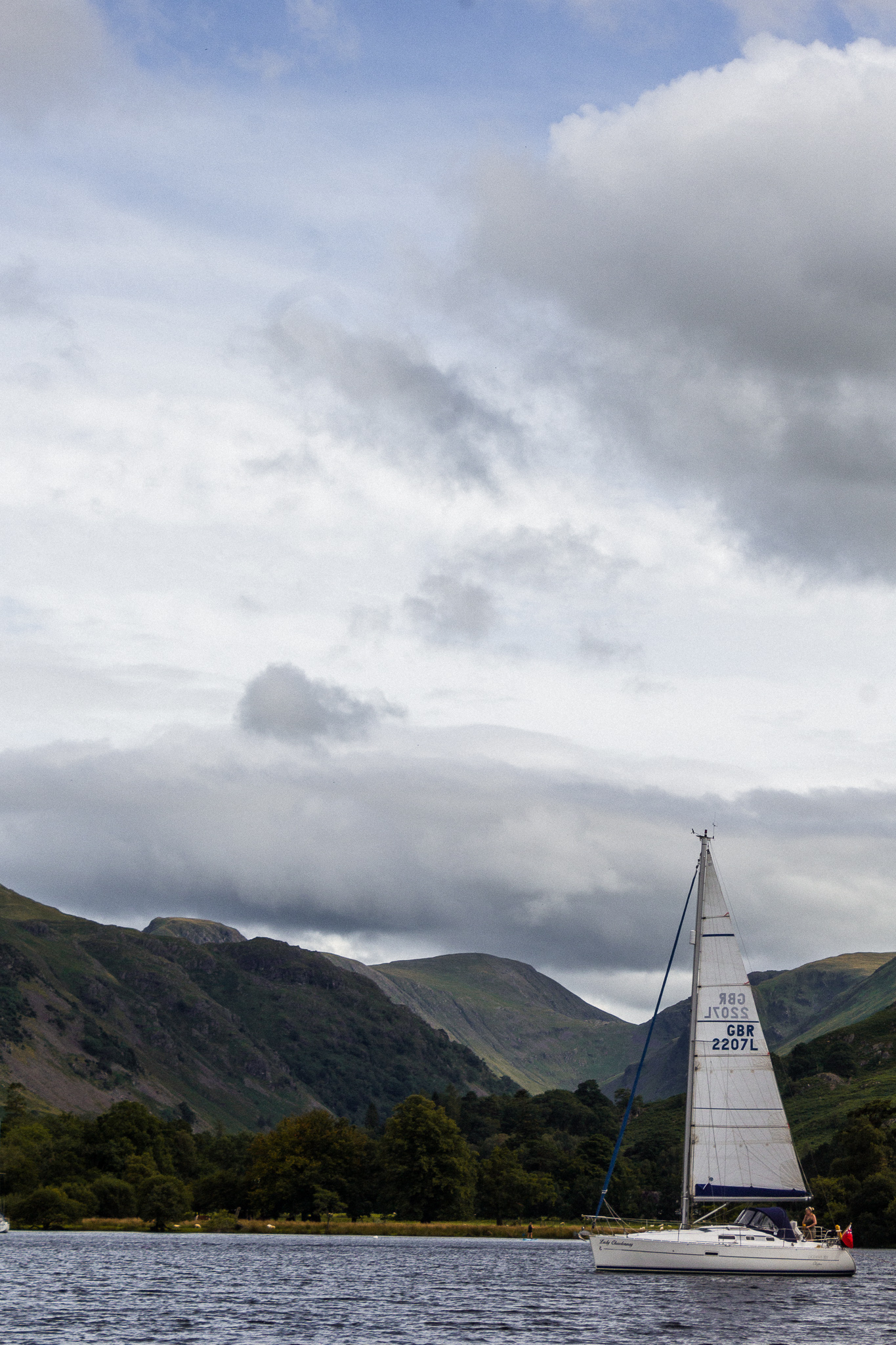 IMG_1732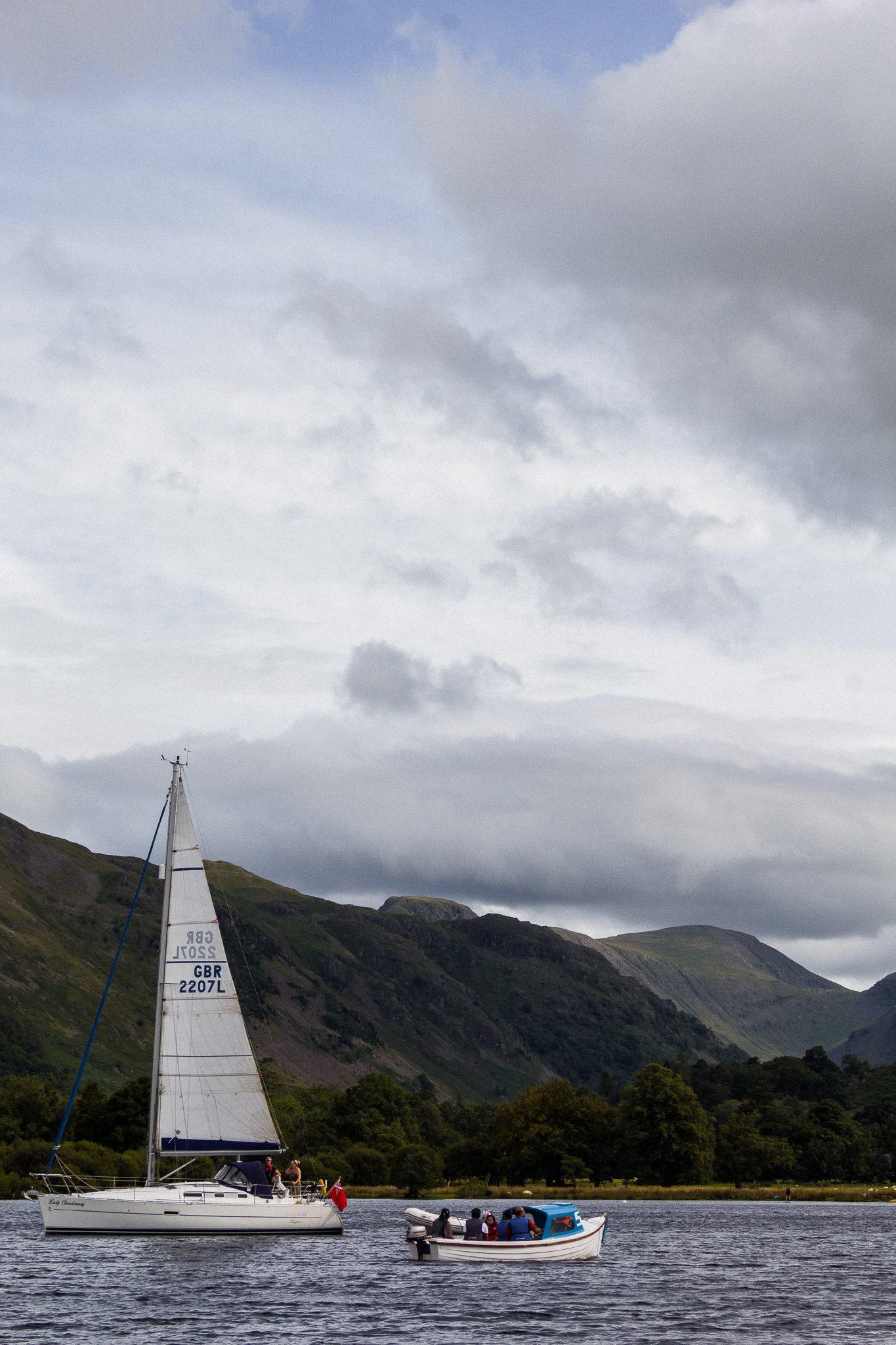 IMG_1734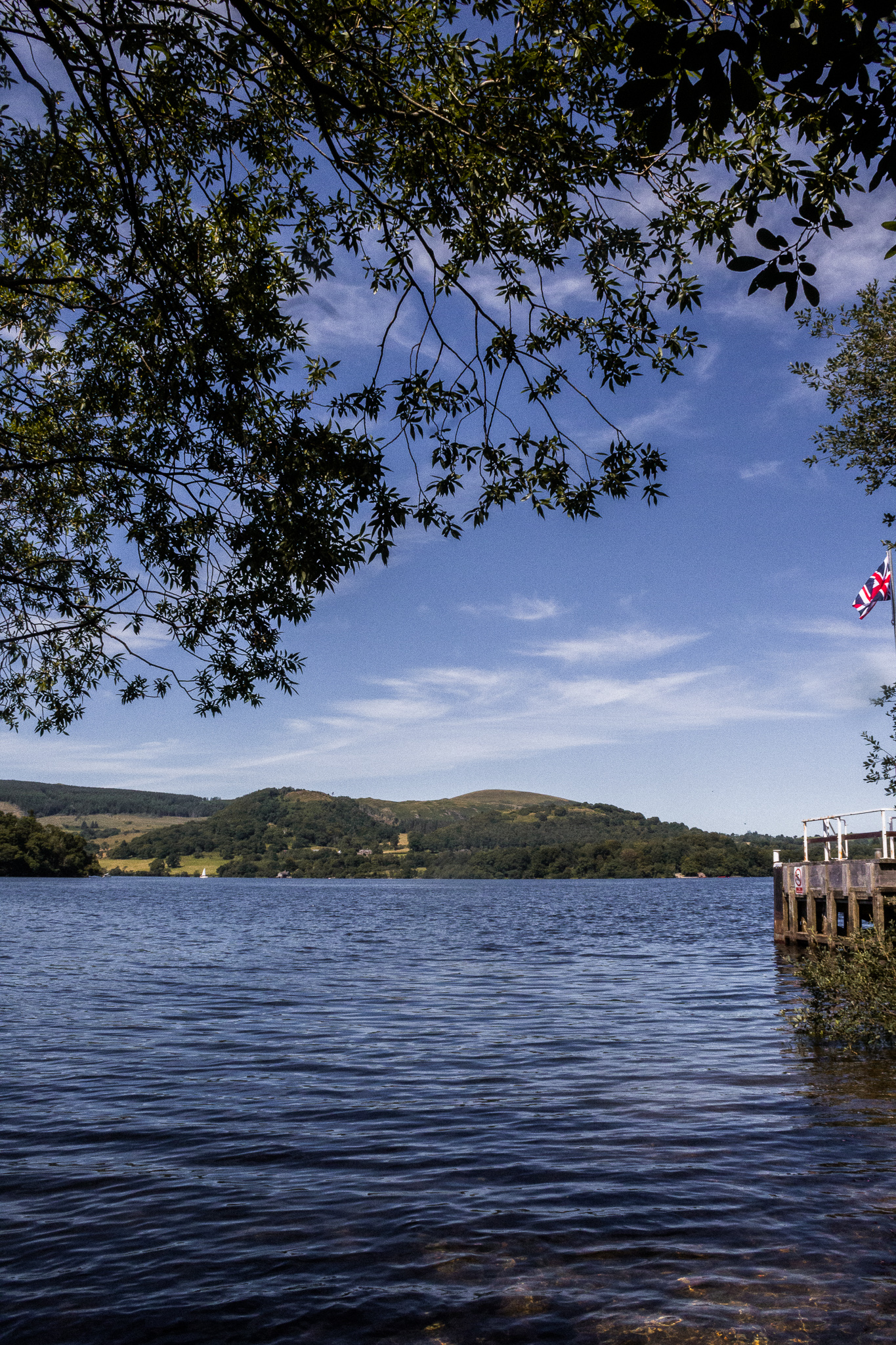 IMG_1741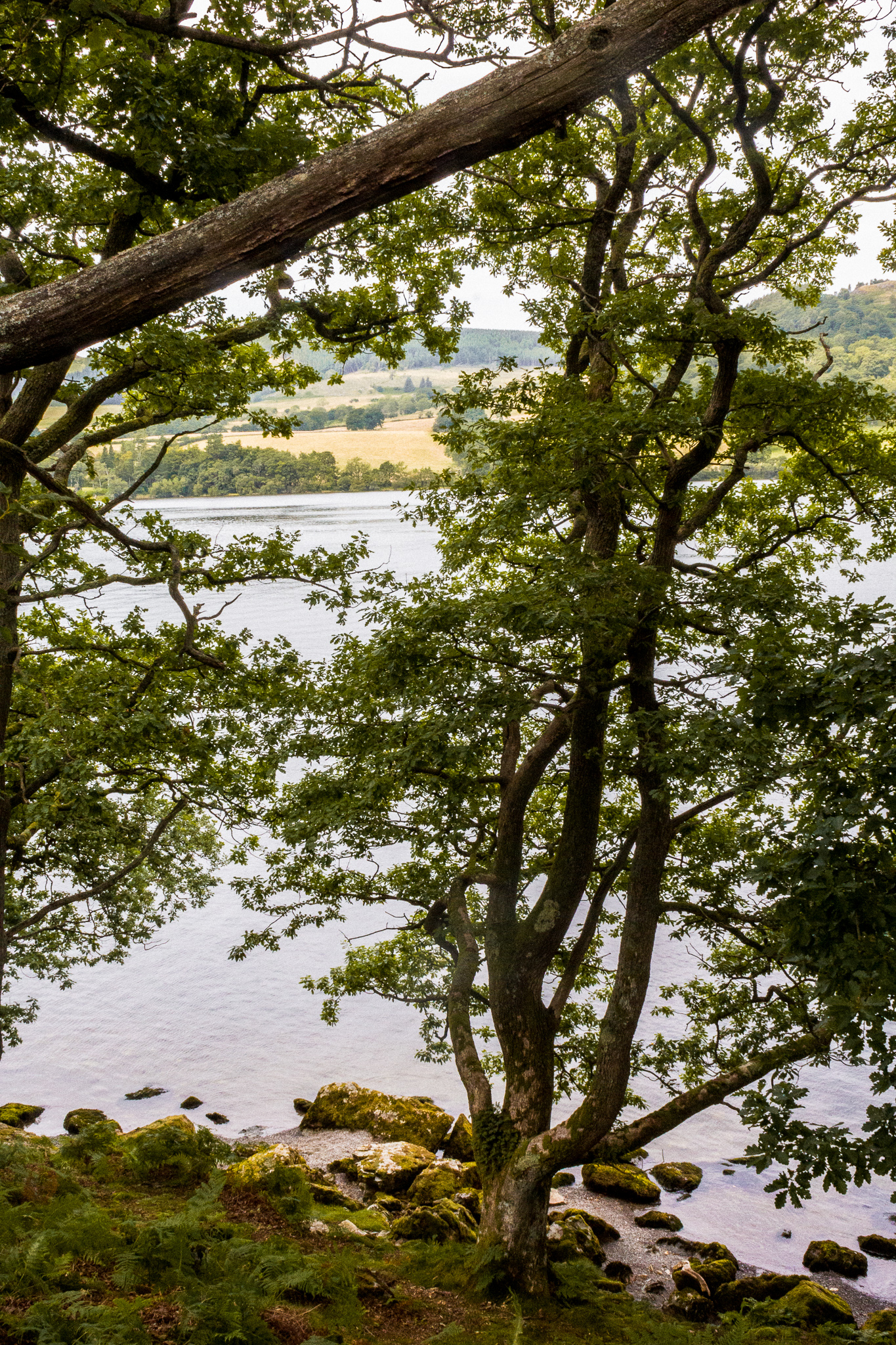 IMG_1774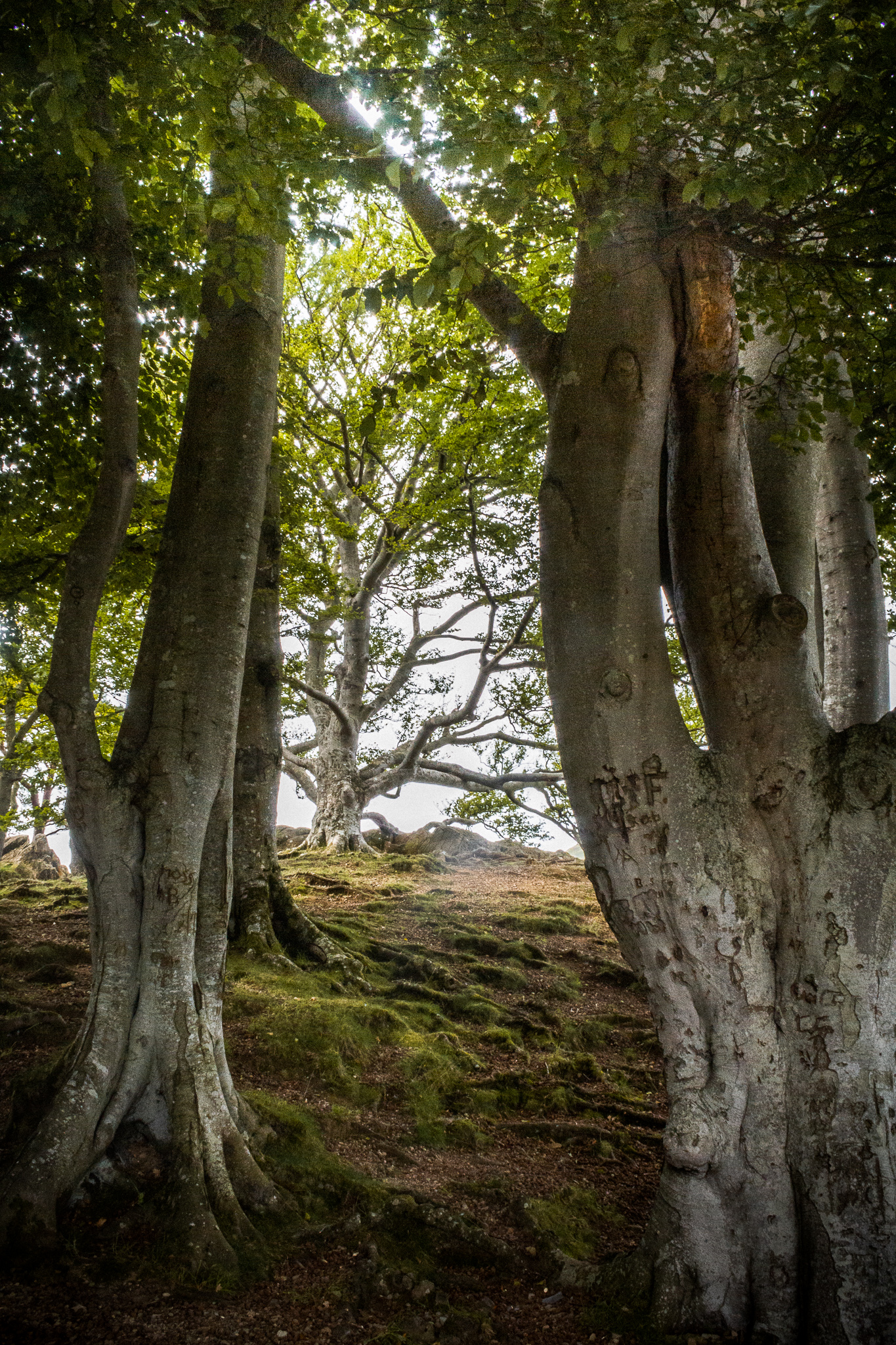 IMG_1781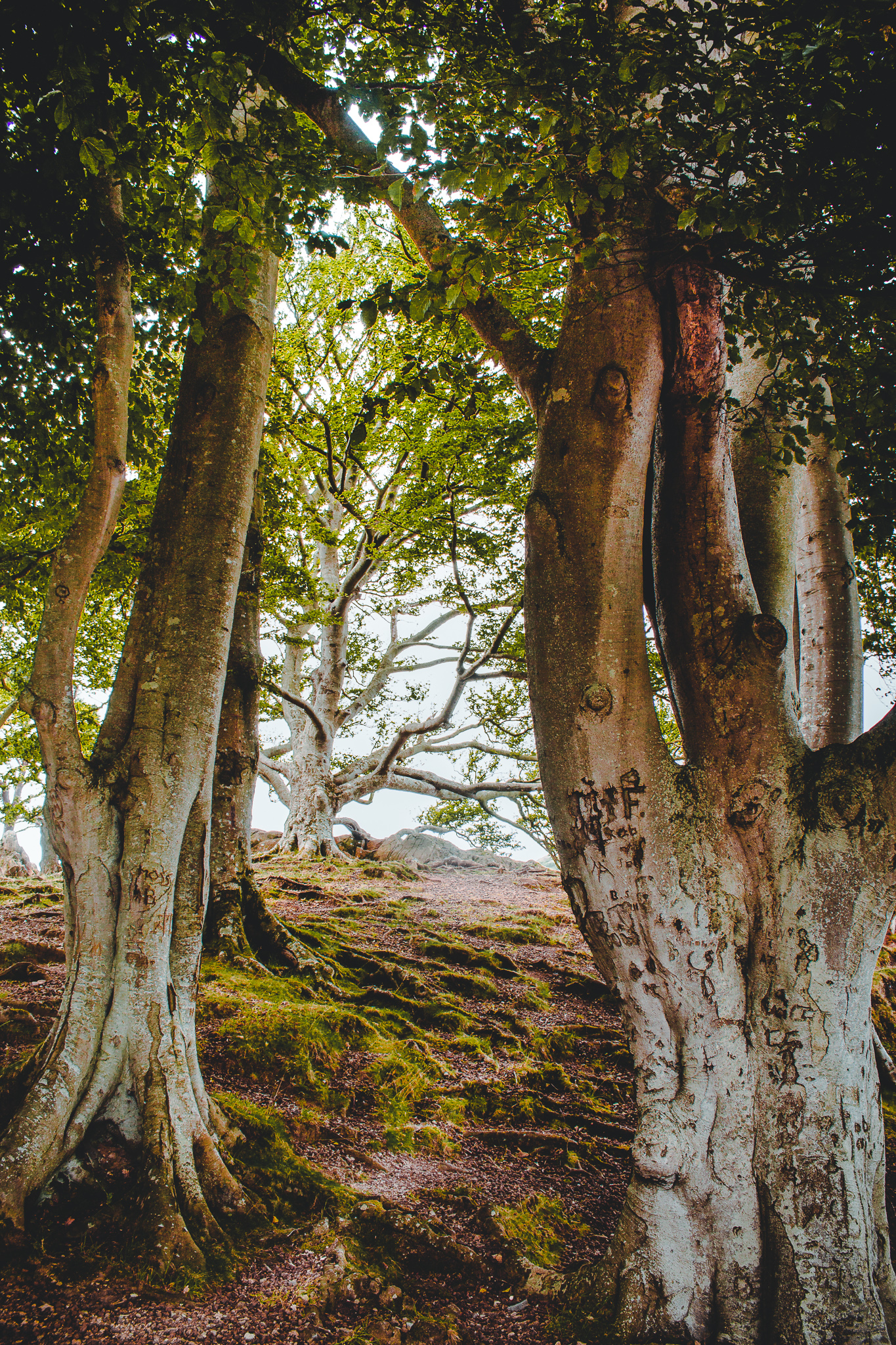 IMG_1782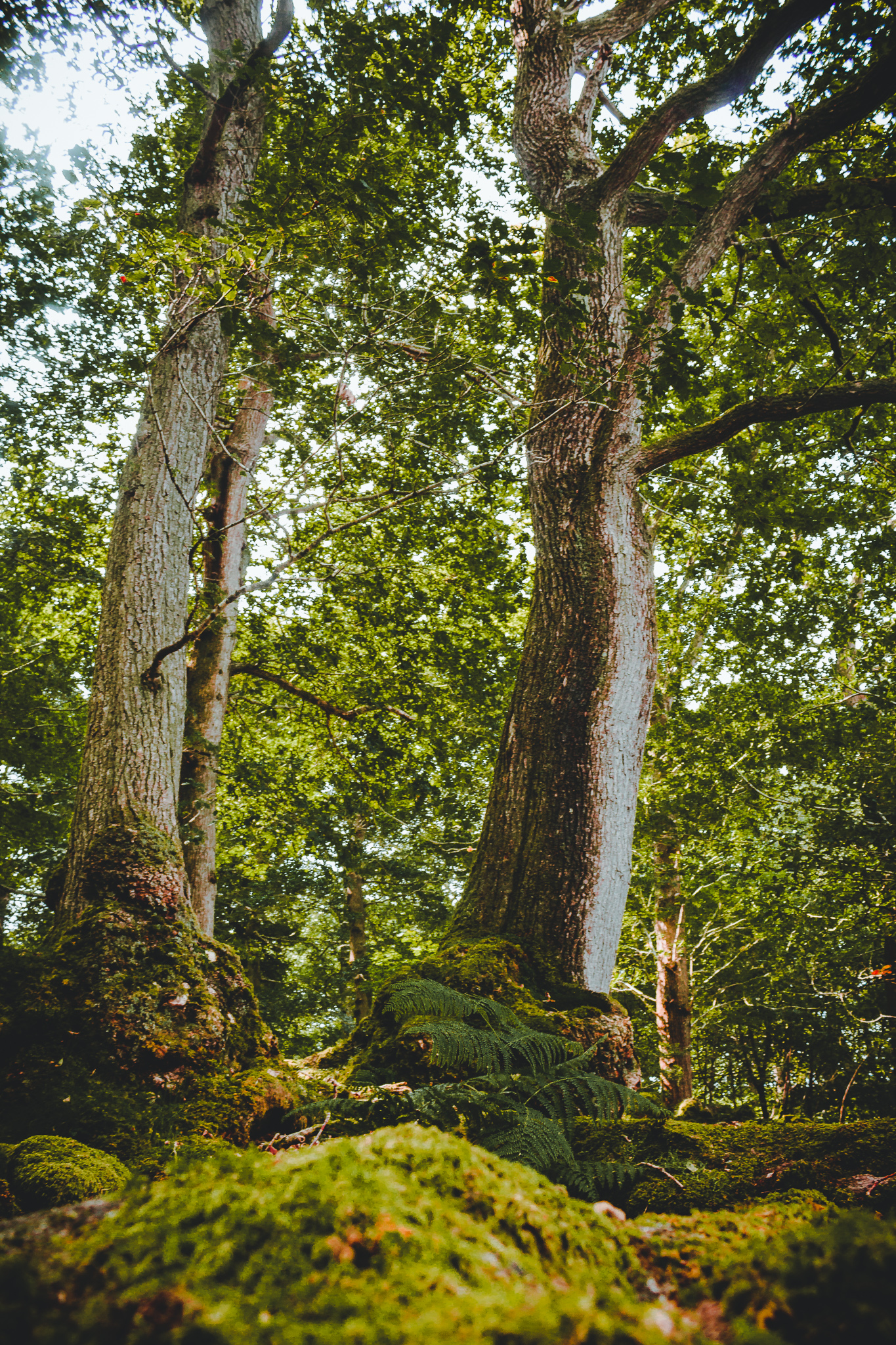 IMG_1796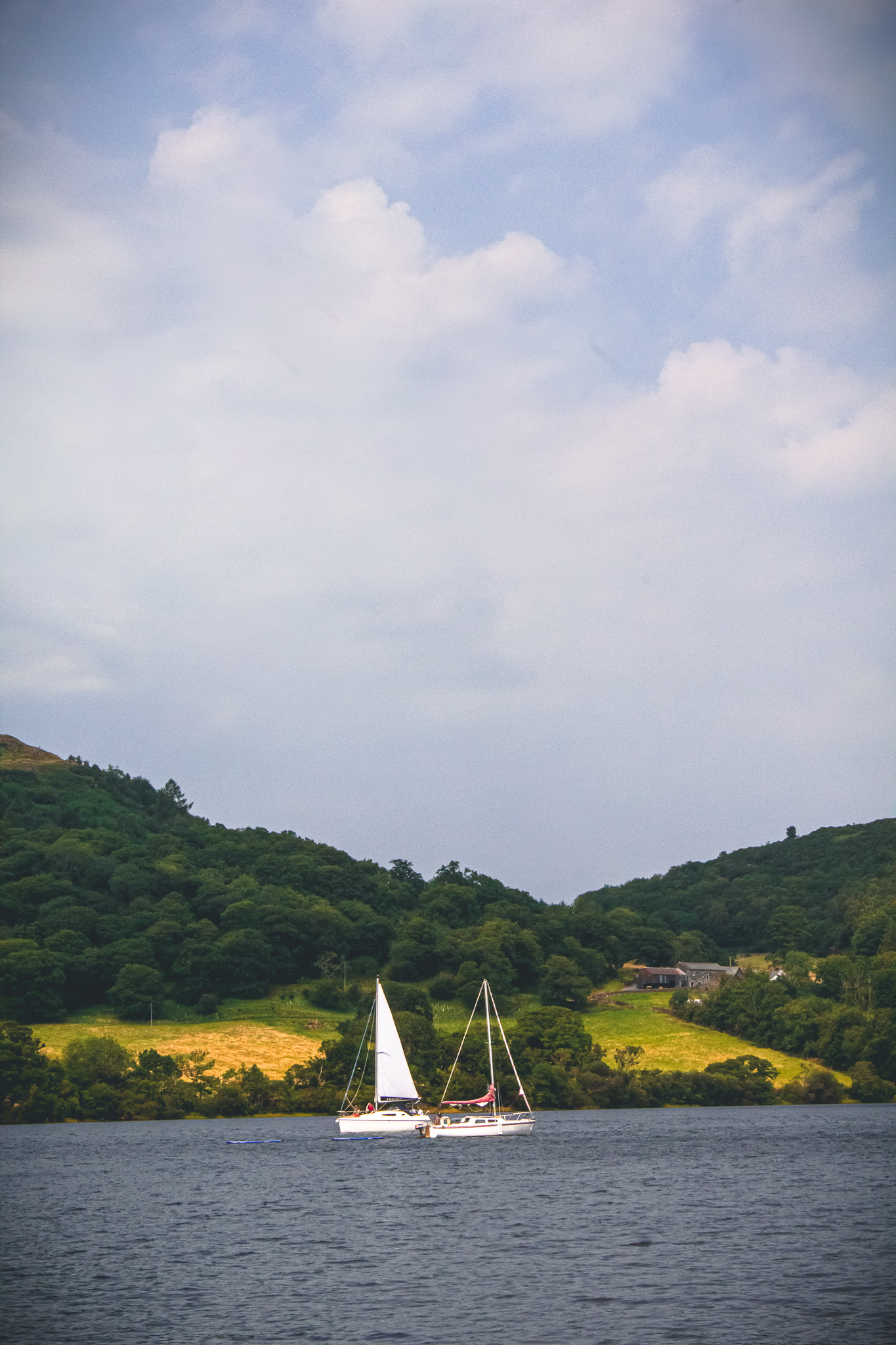 IMG_1803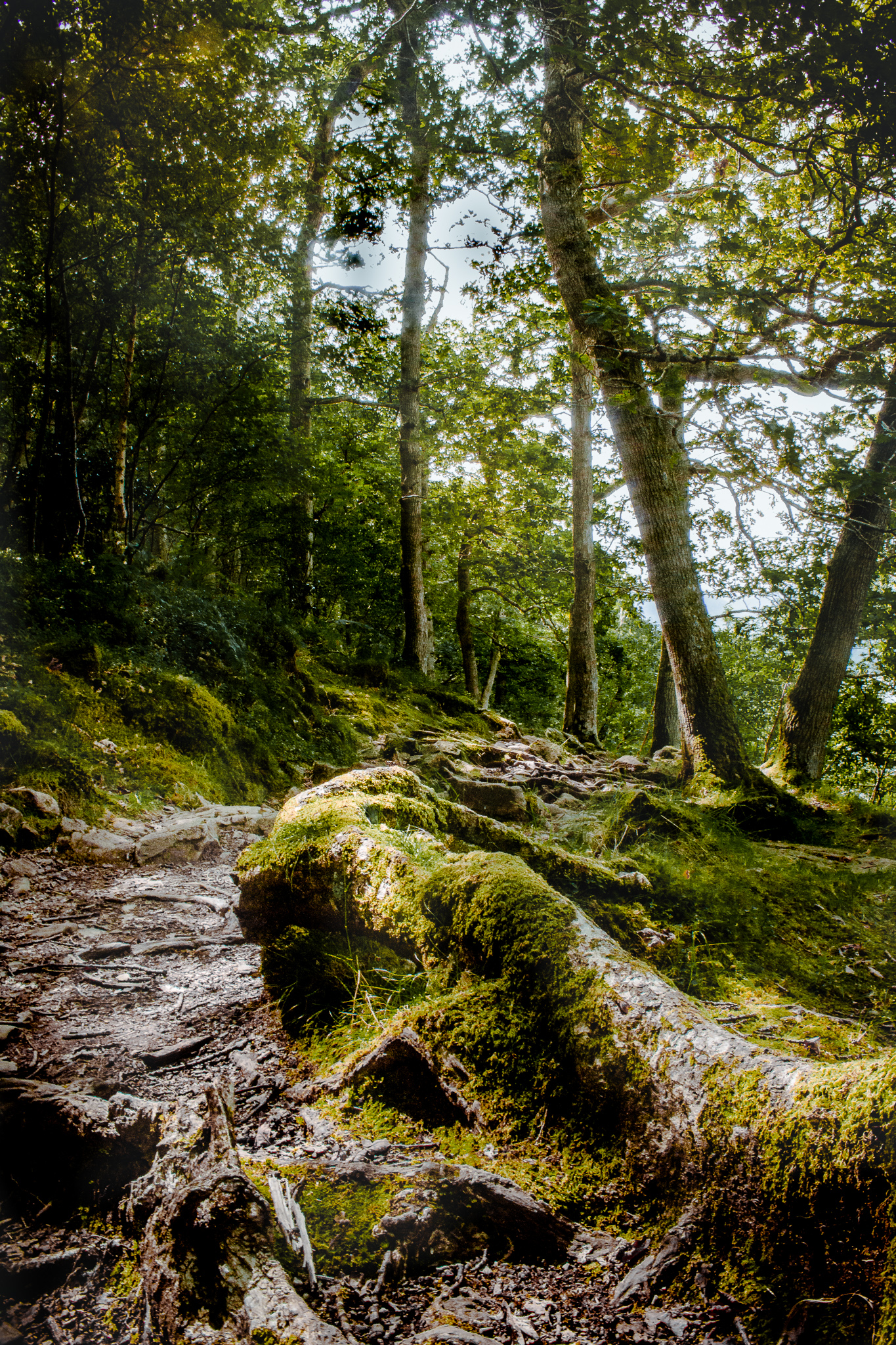 IMG_1804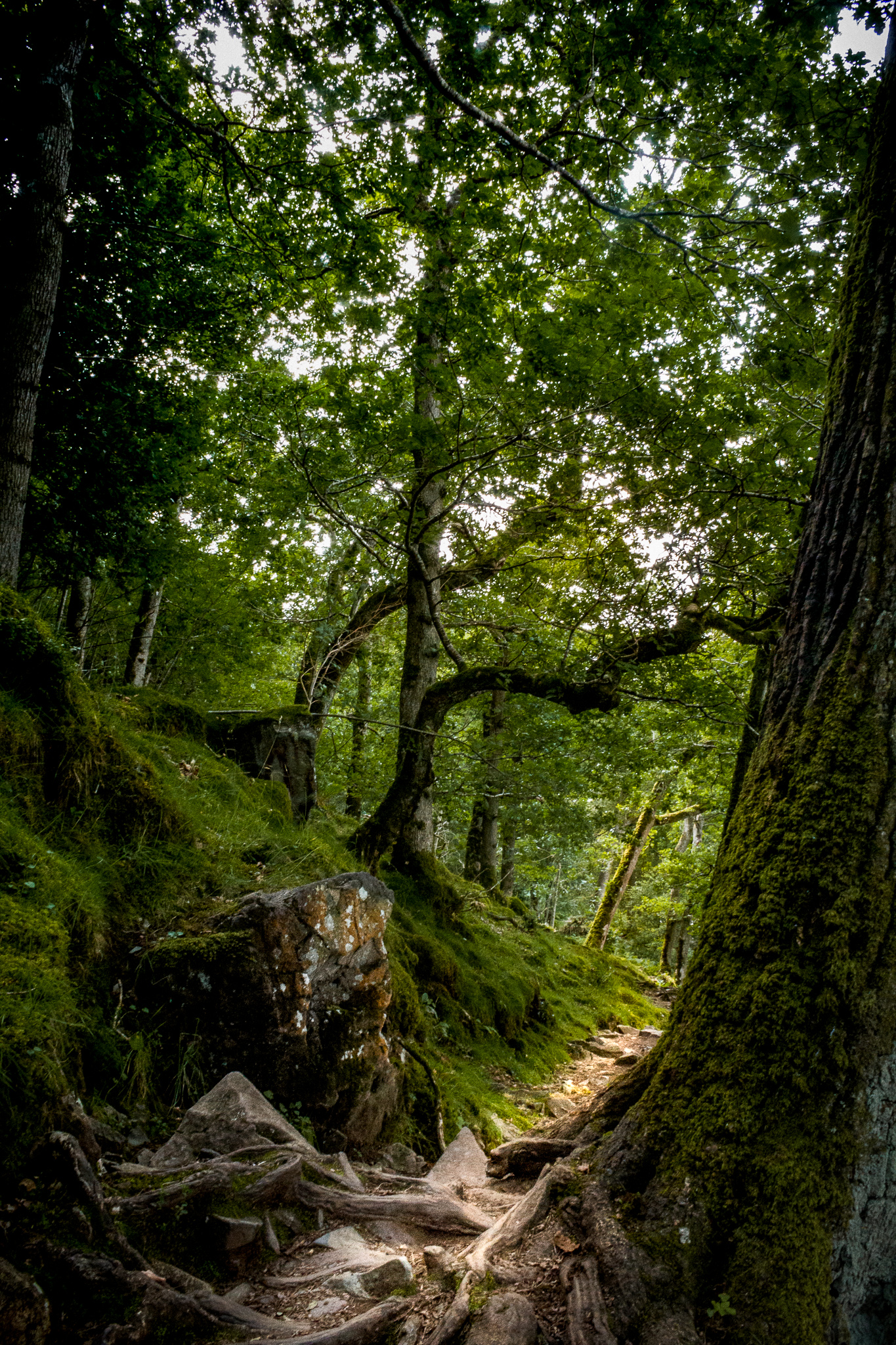 IMG_1806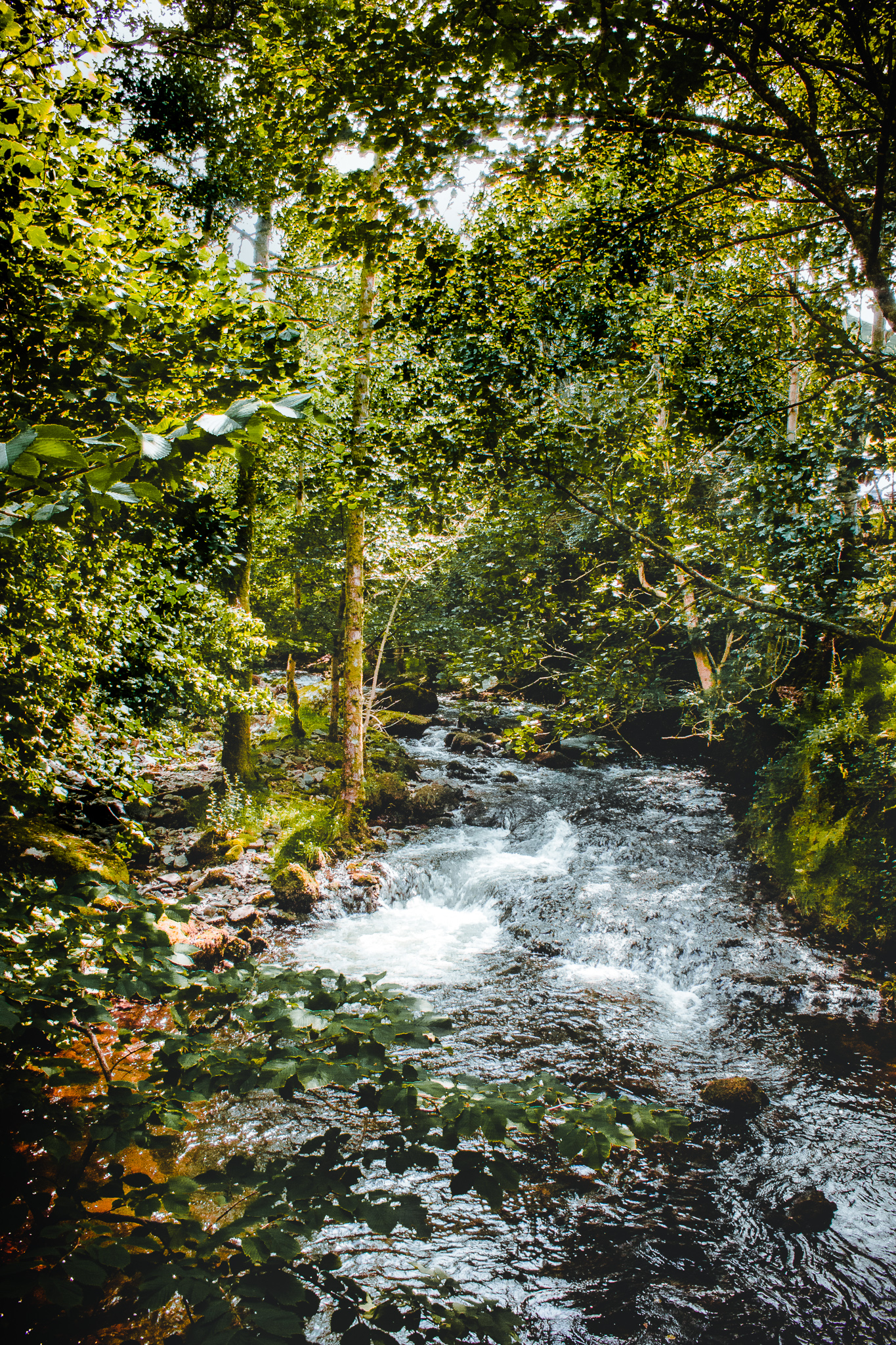 IMG_1816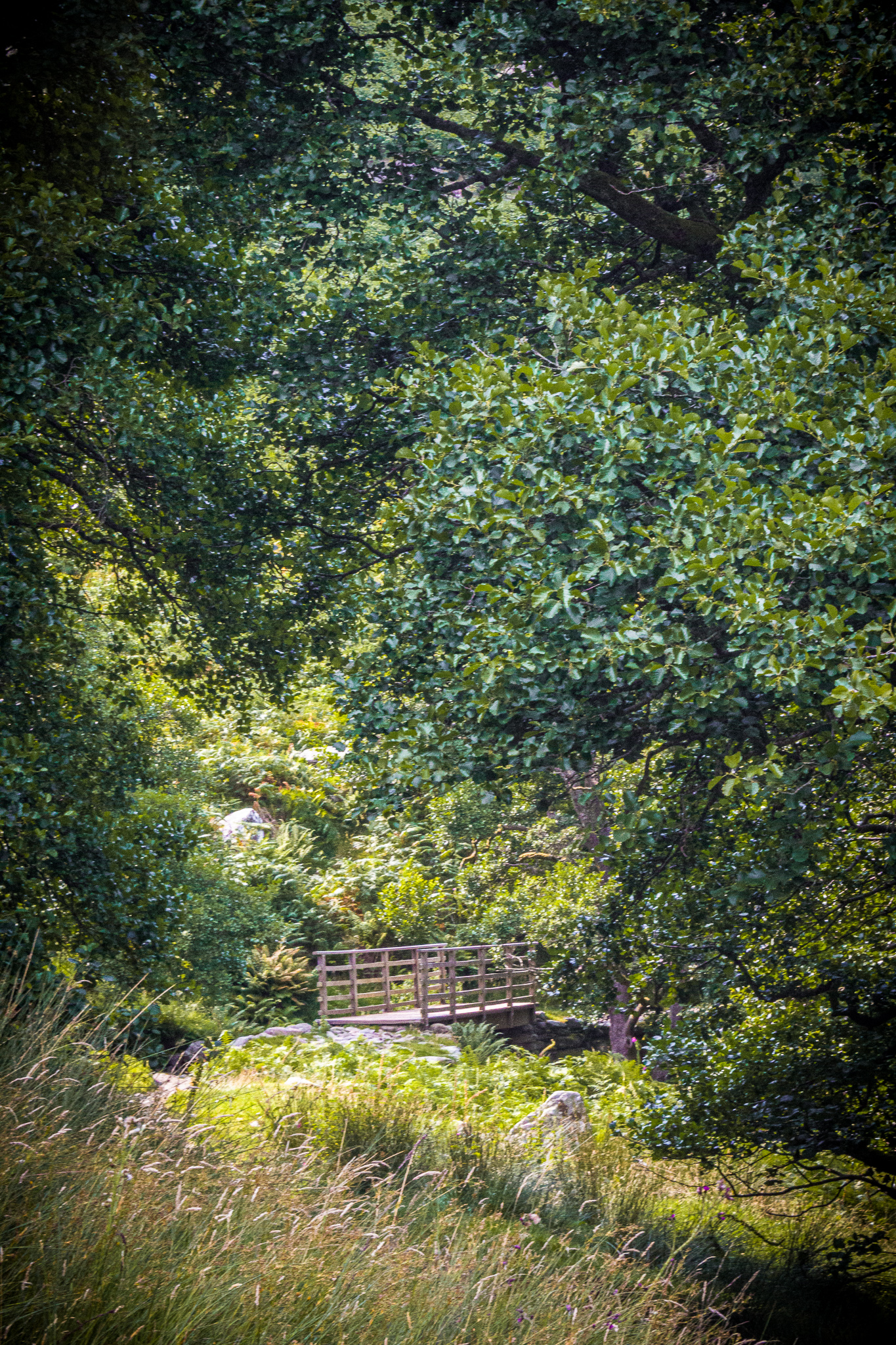 IMG_1817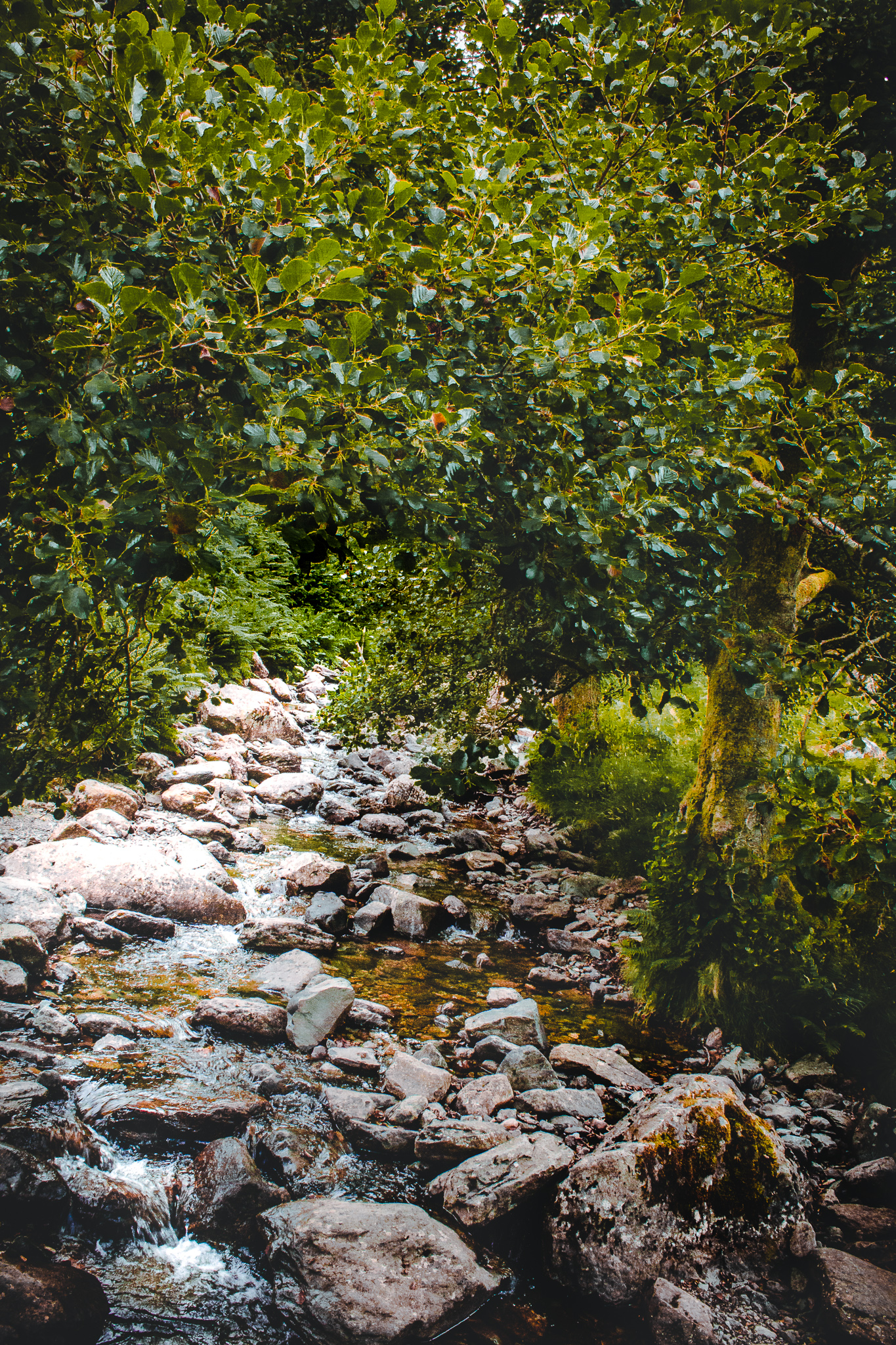 IMG_1821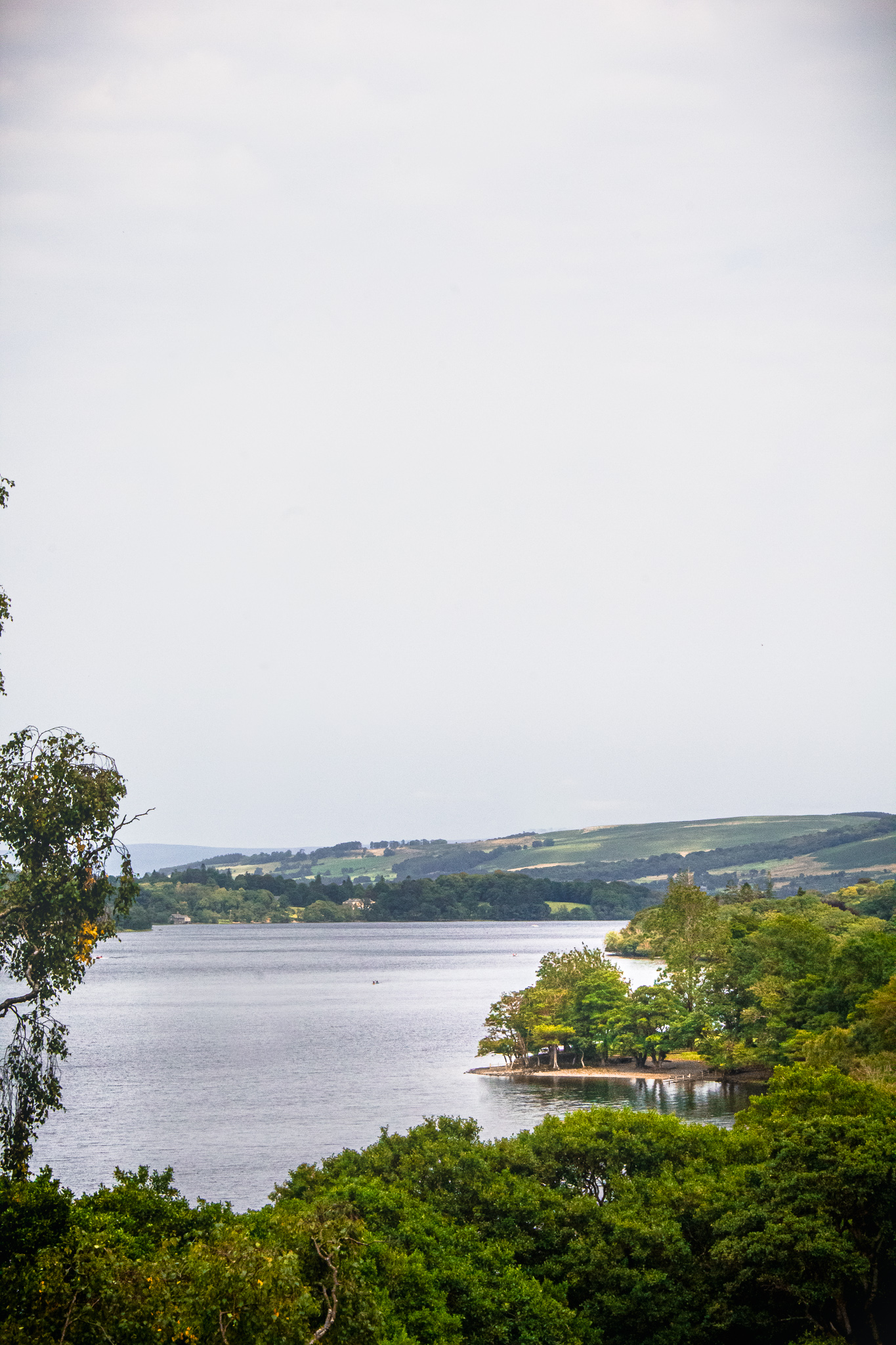 IMG_1822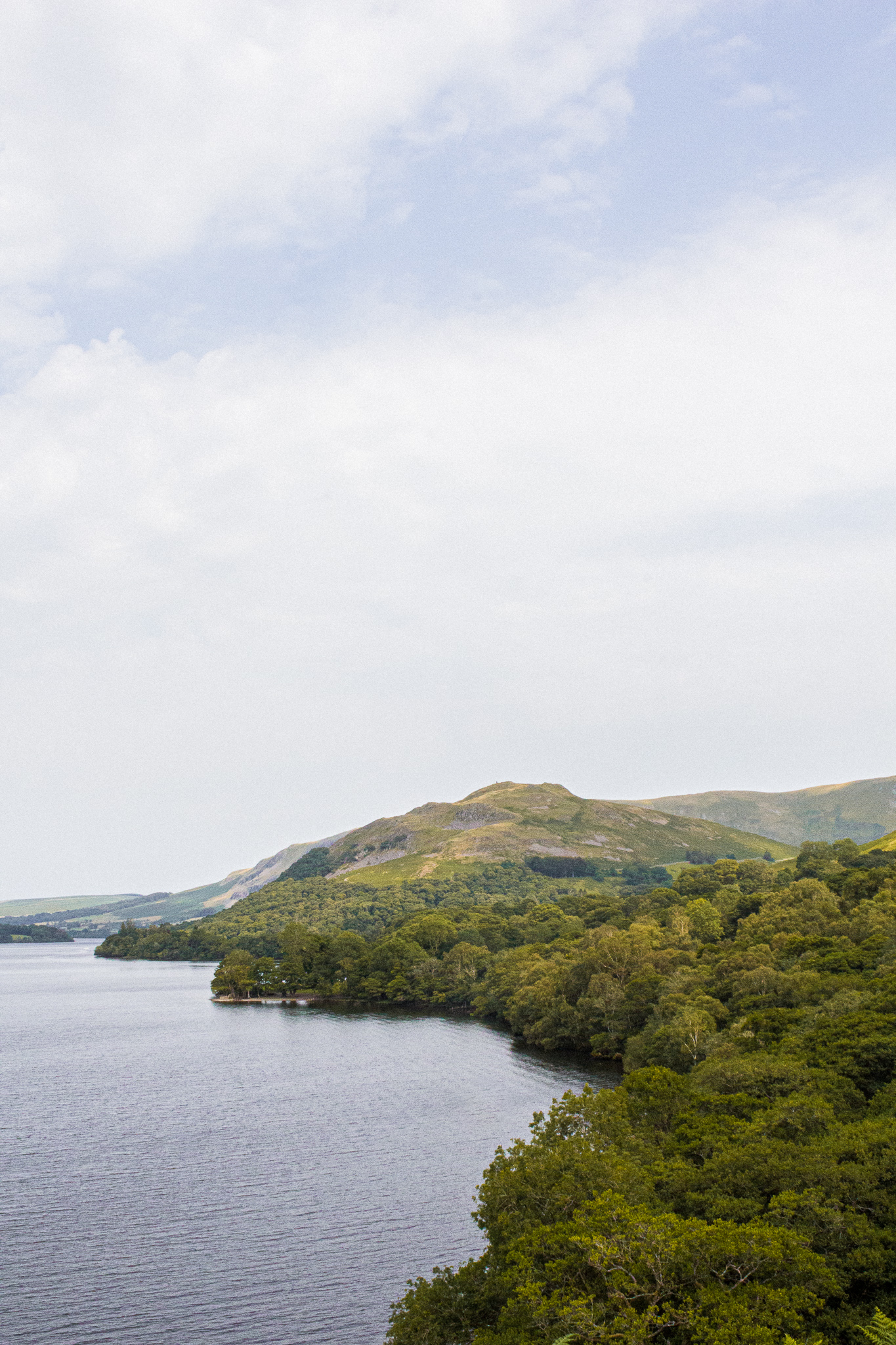 IMG_1823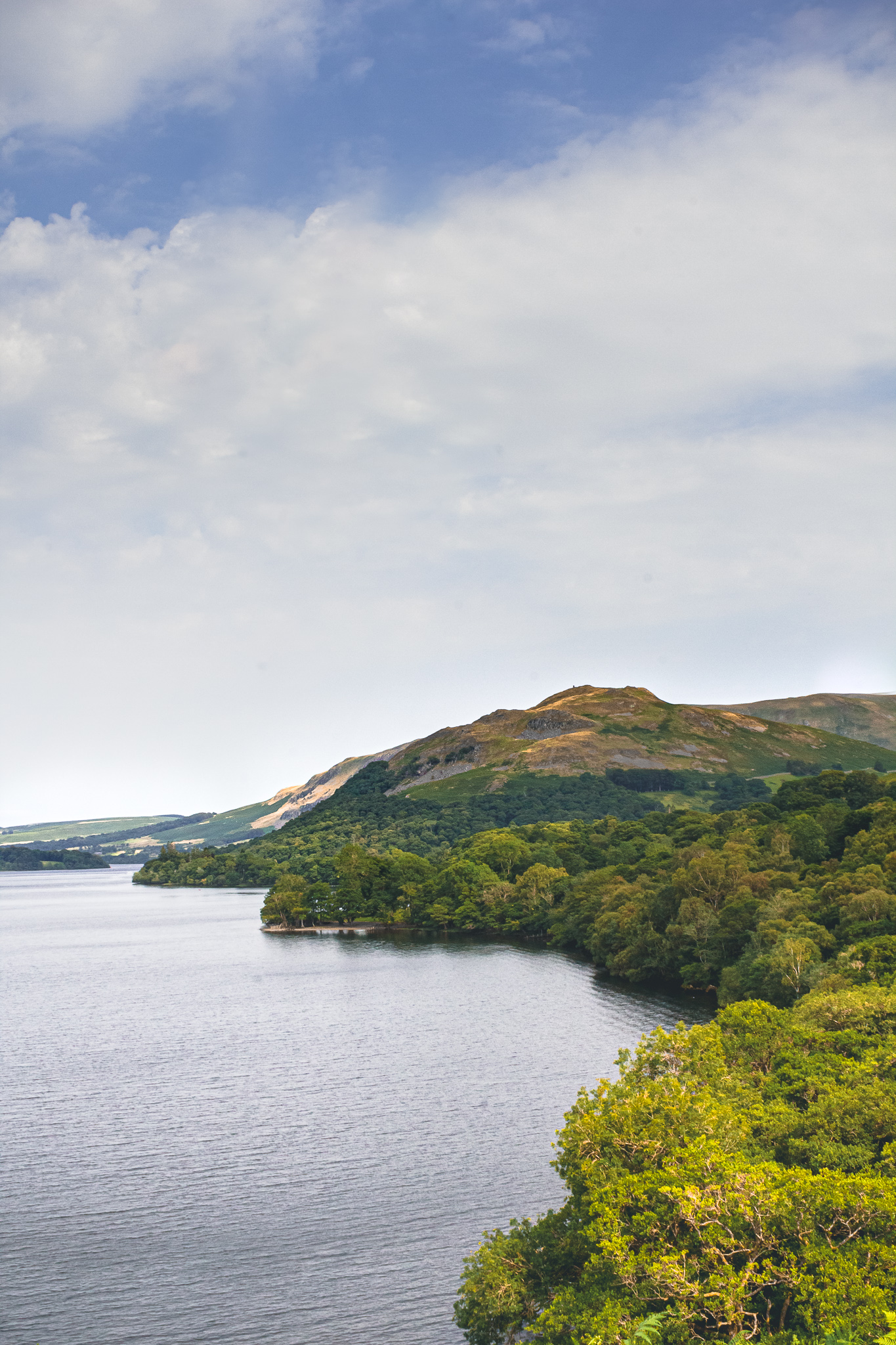 IMG_1824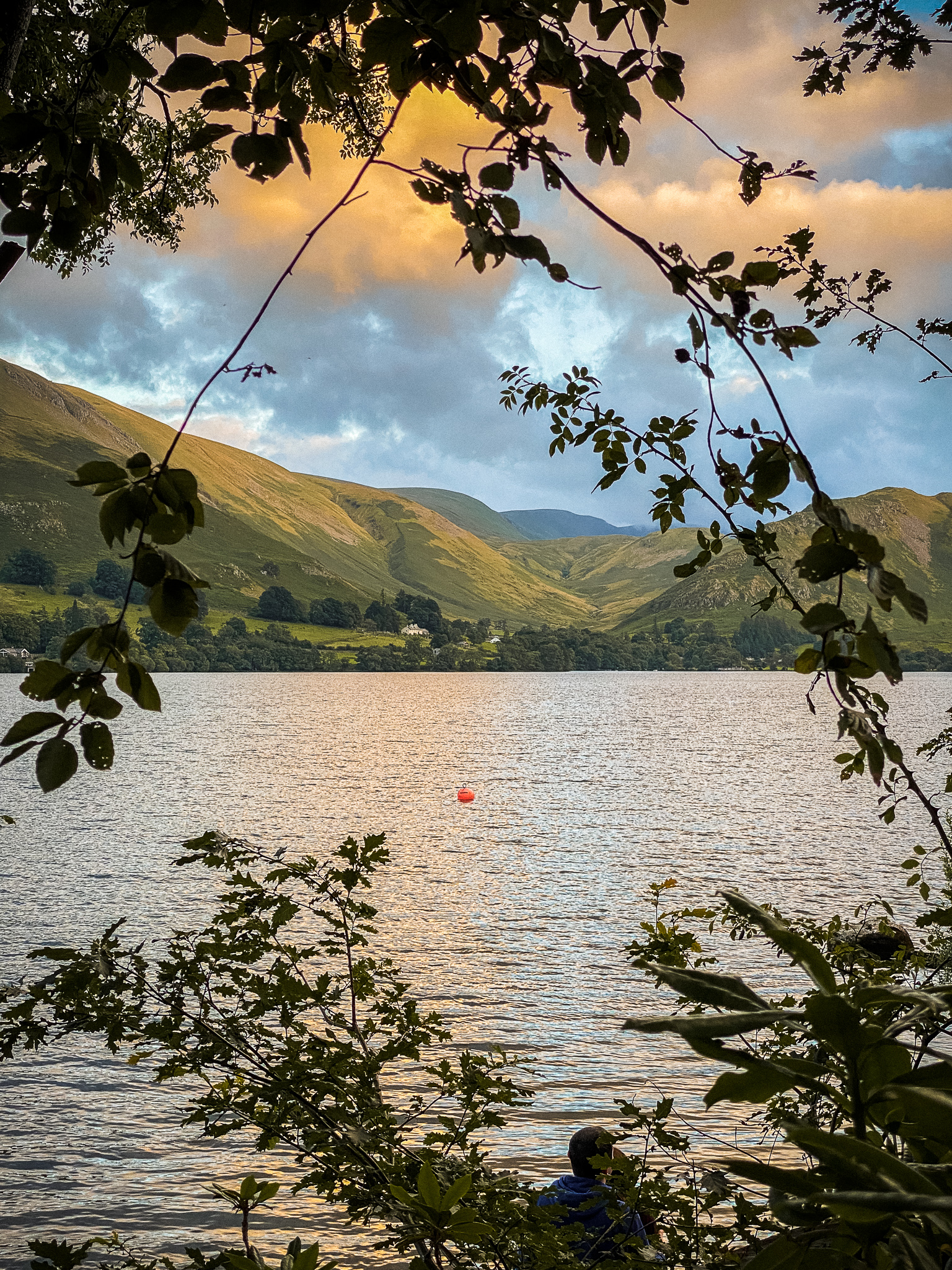 IMG_4930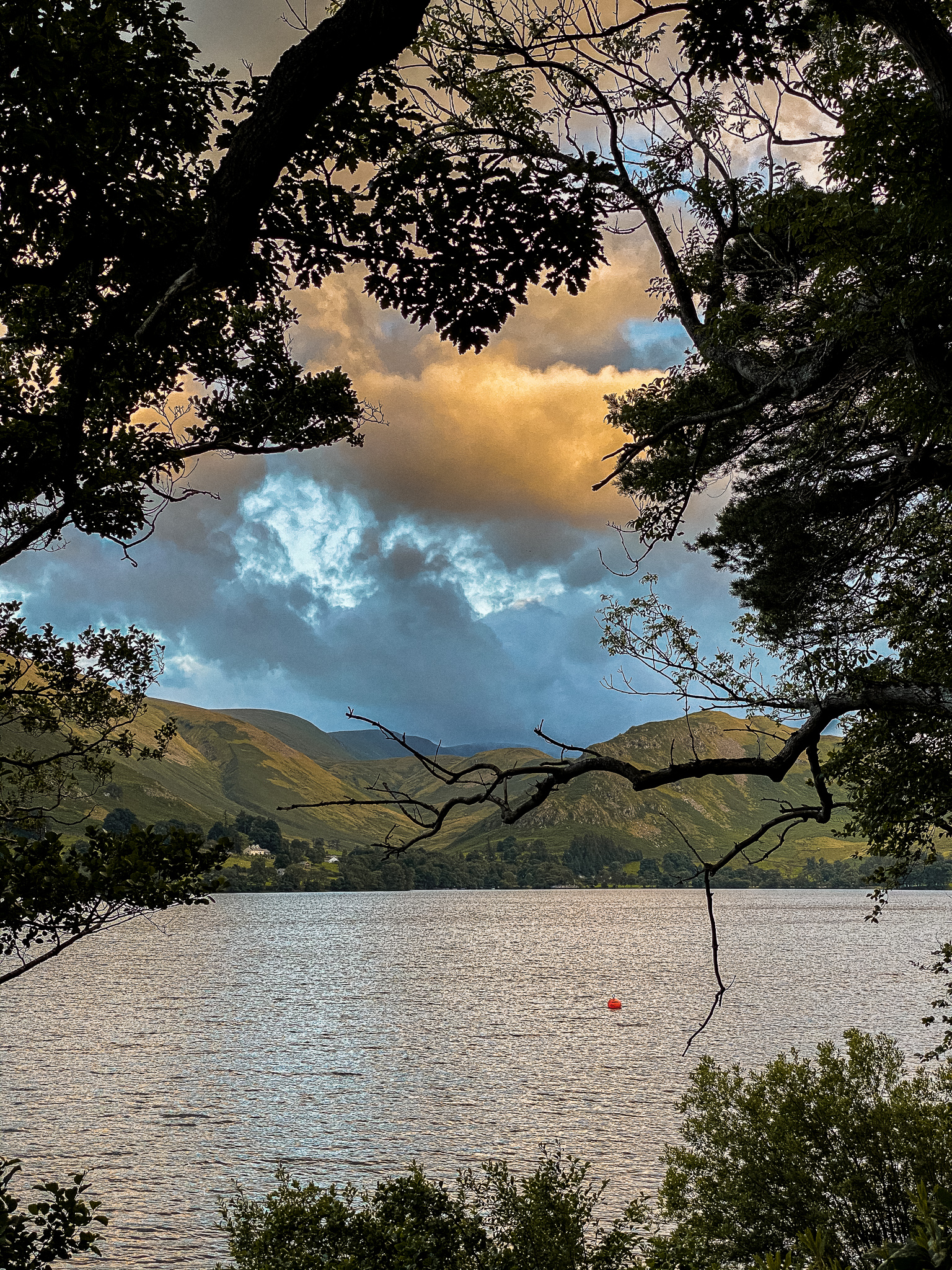 IMG_4931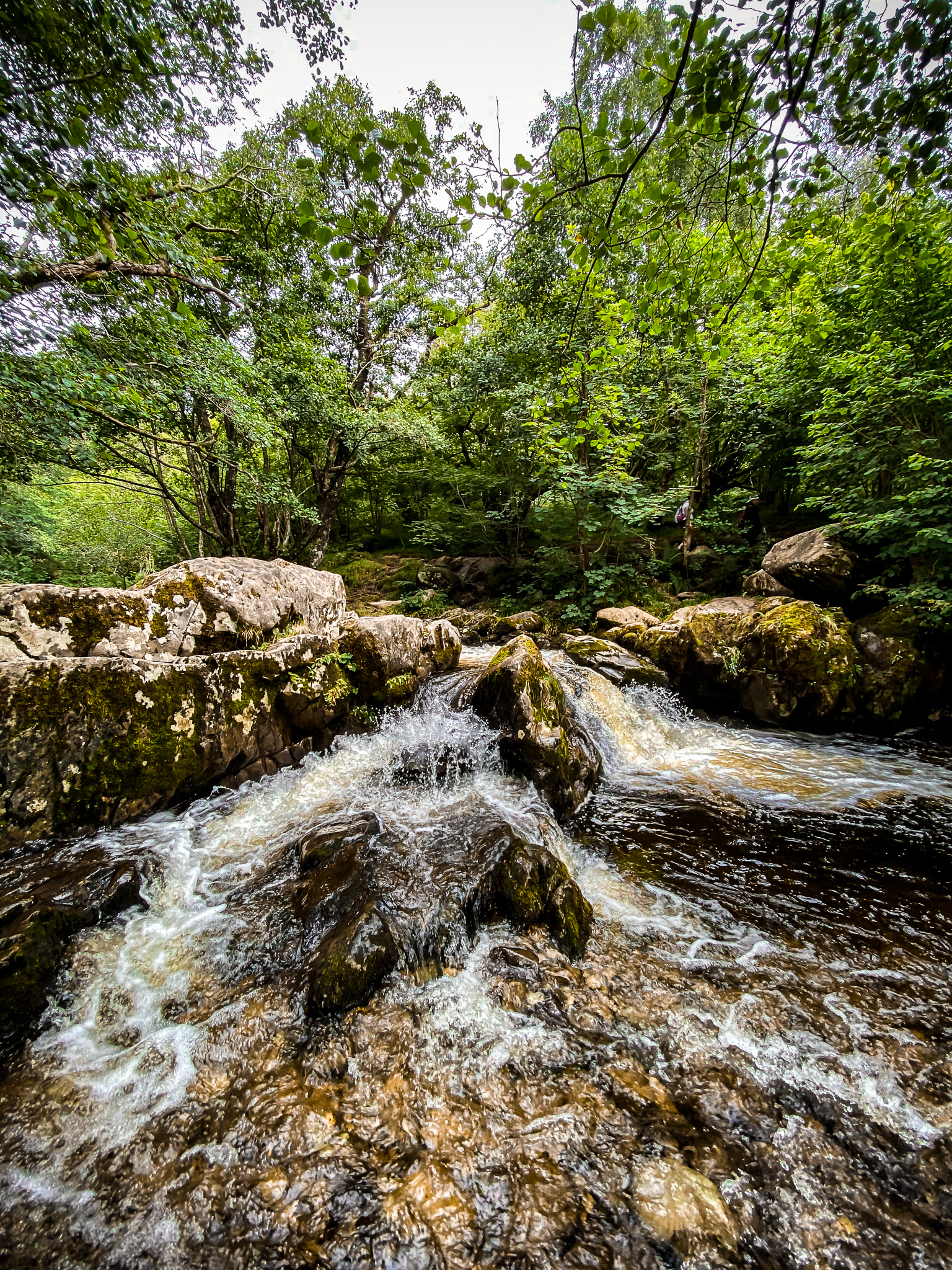 IMG_5054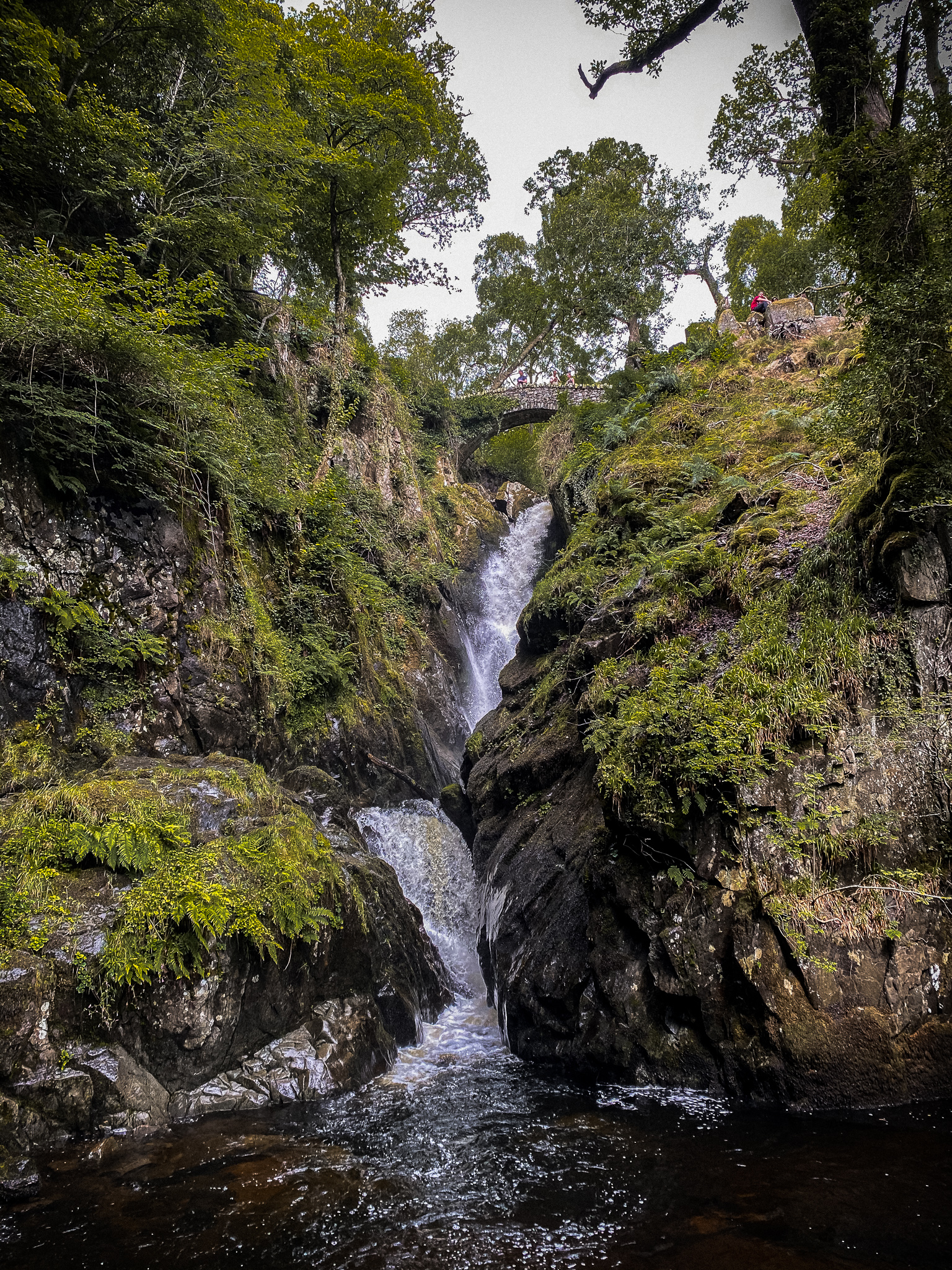 IMG_5056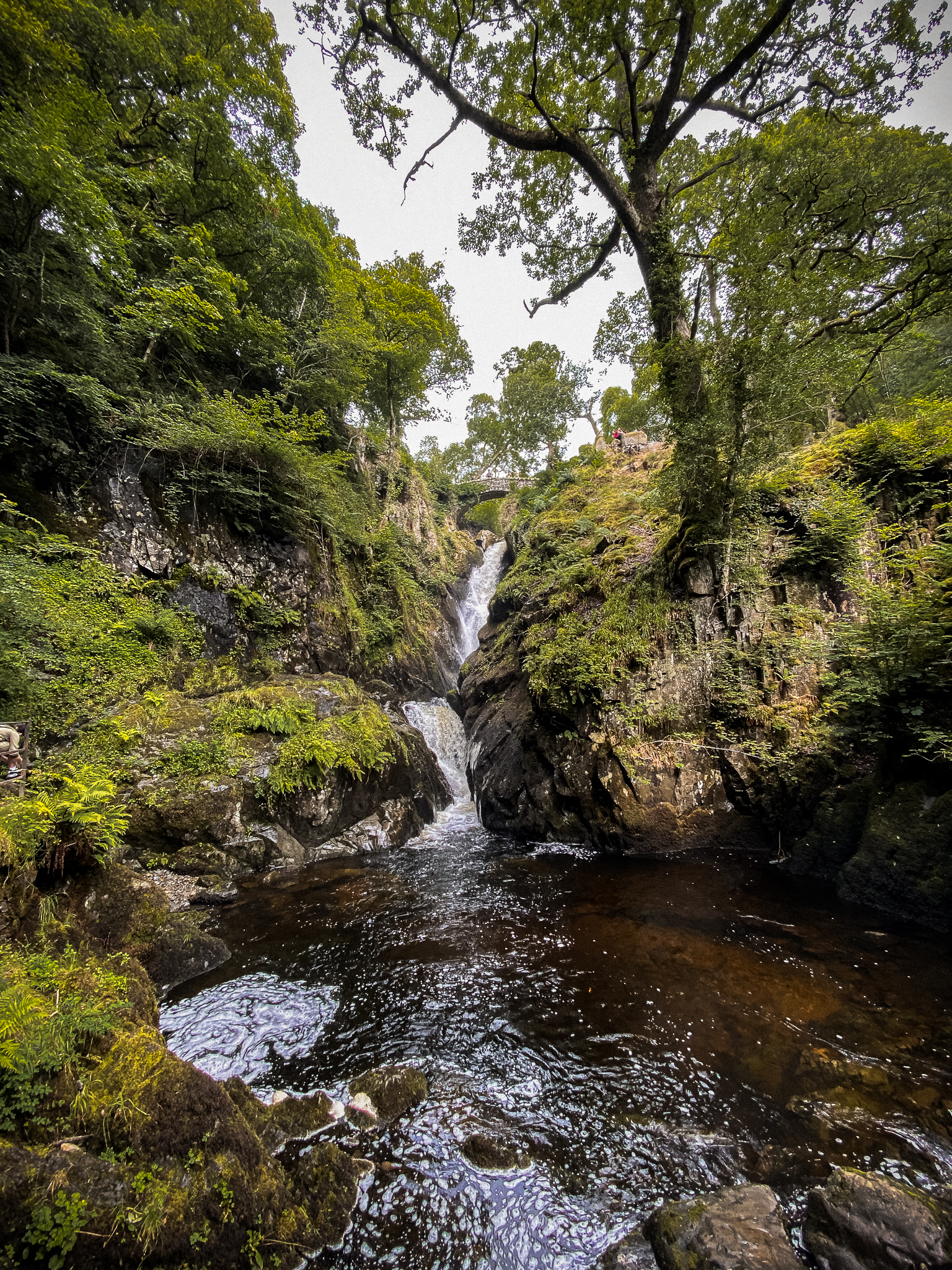 IMG_5058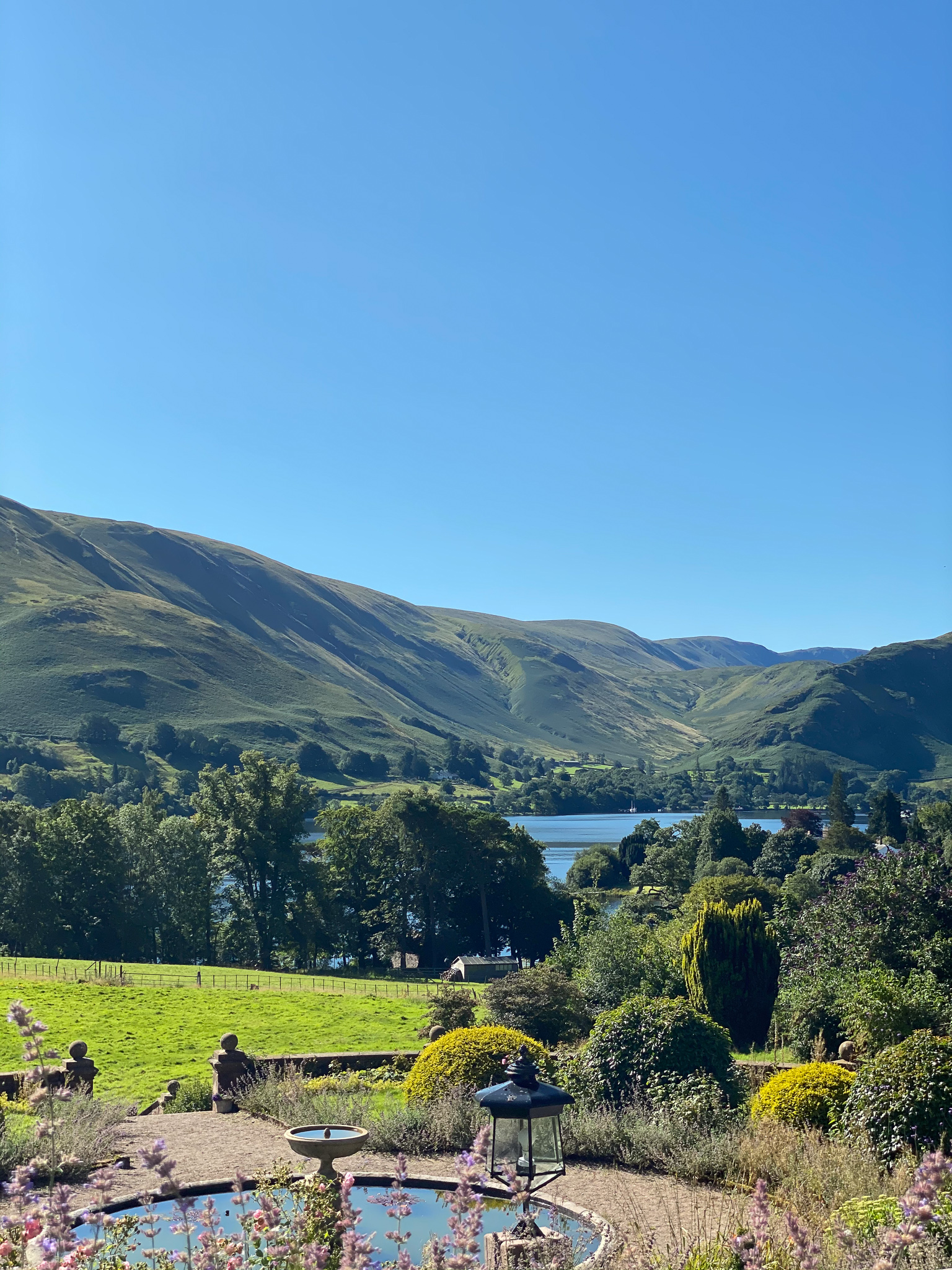 IMG_5166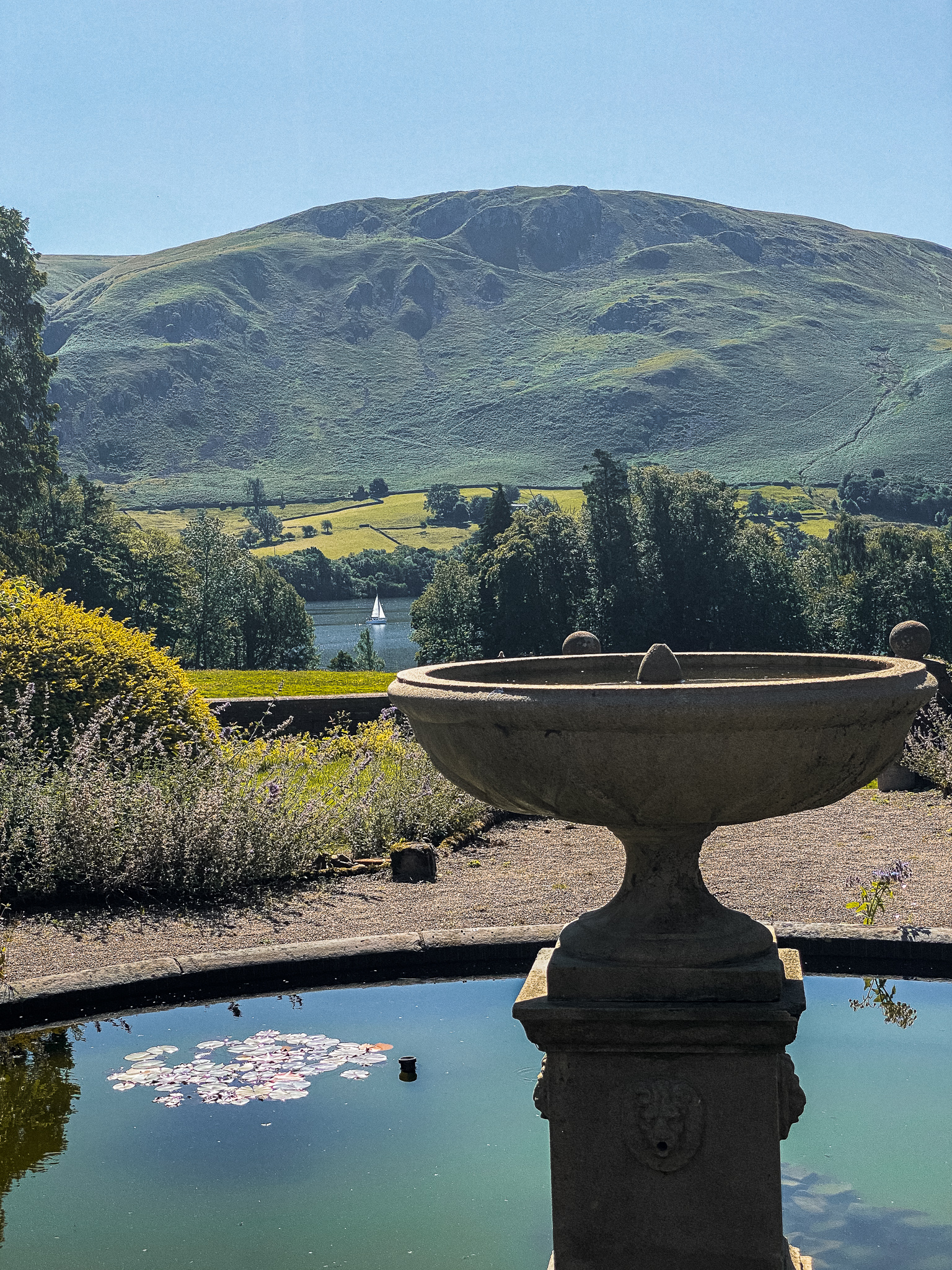 IMG_5171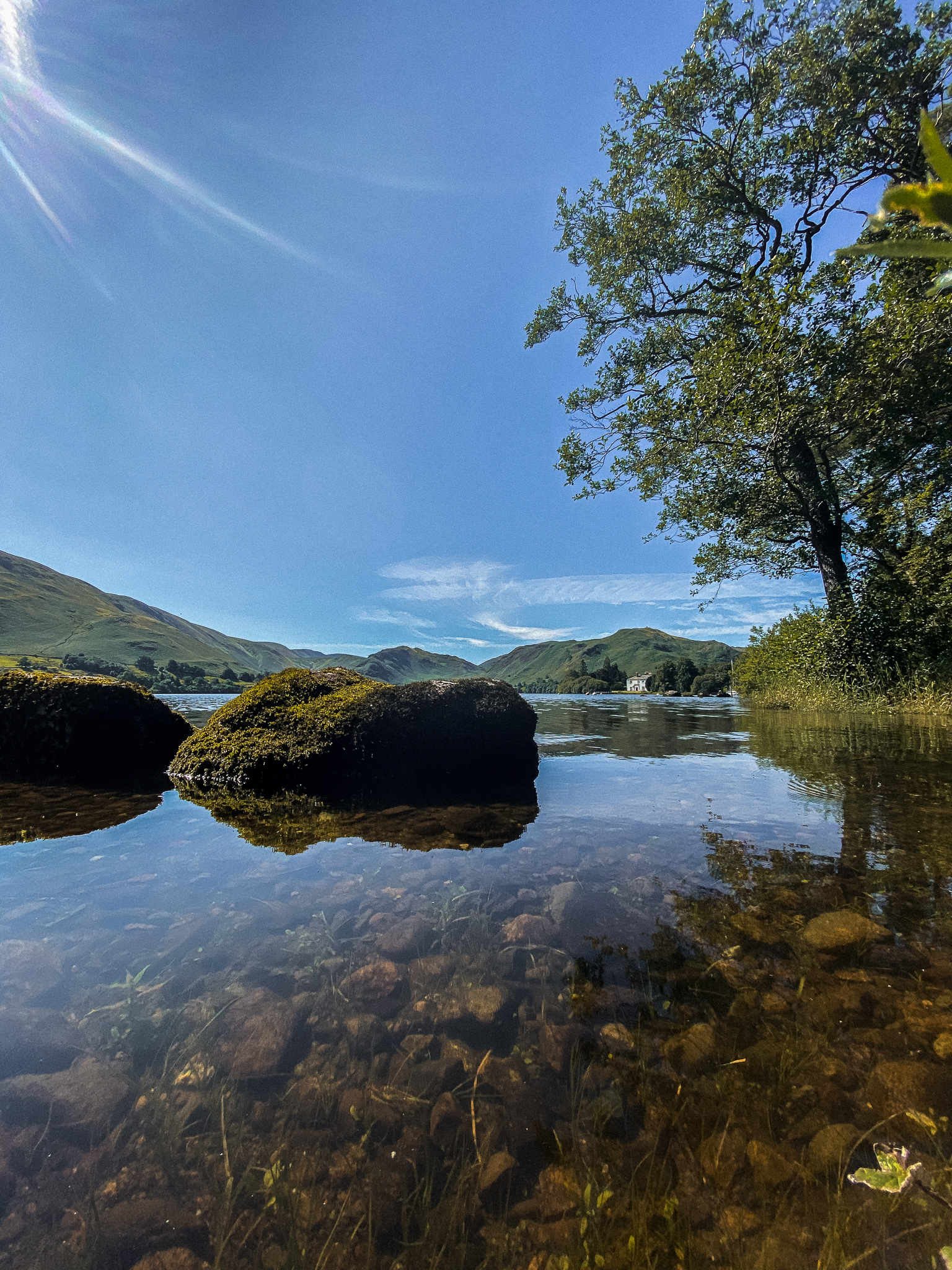 IMG_5181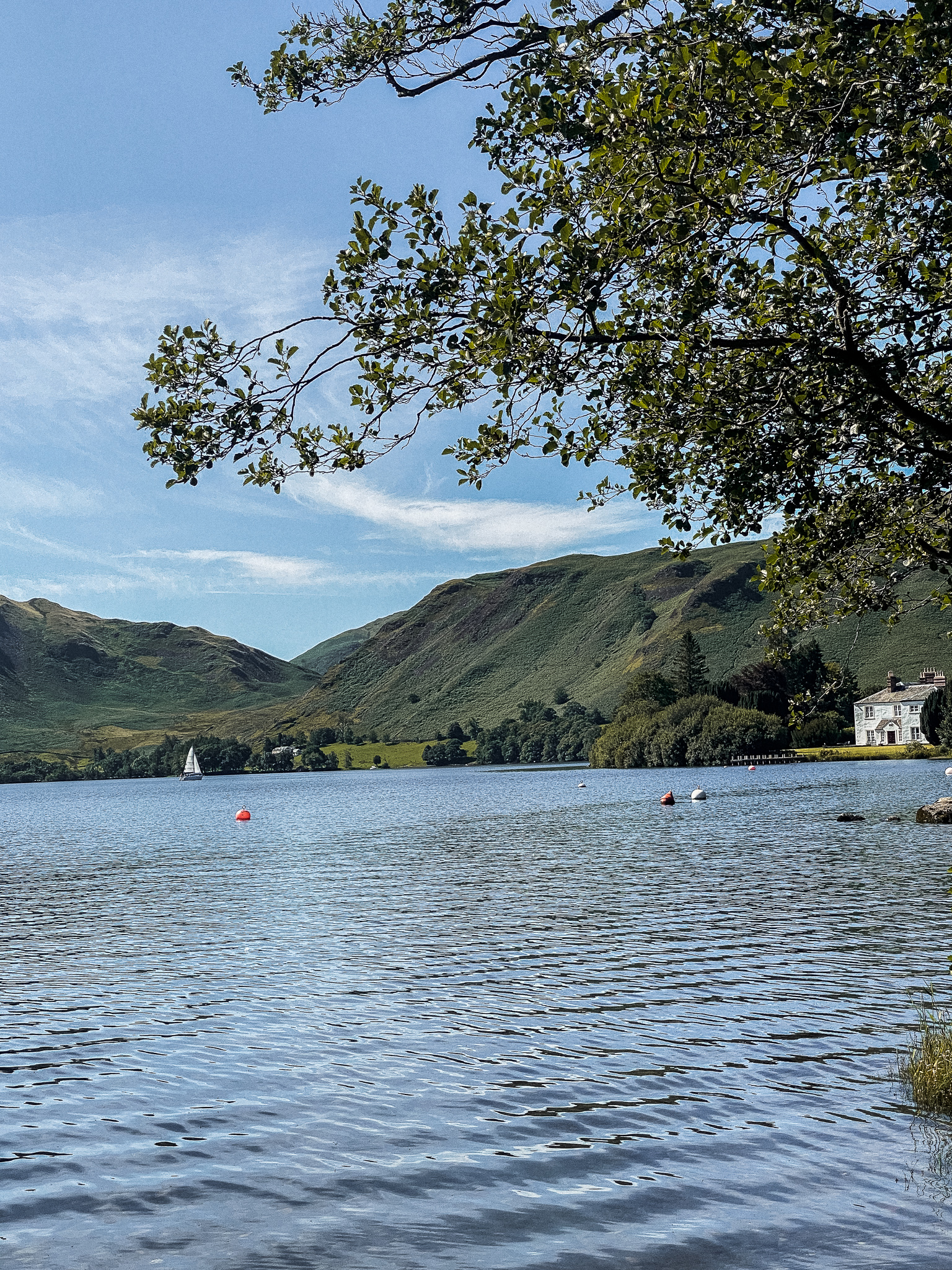 IMG_5184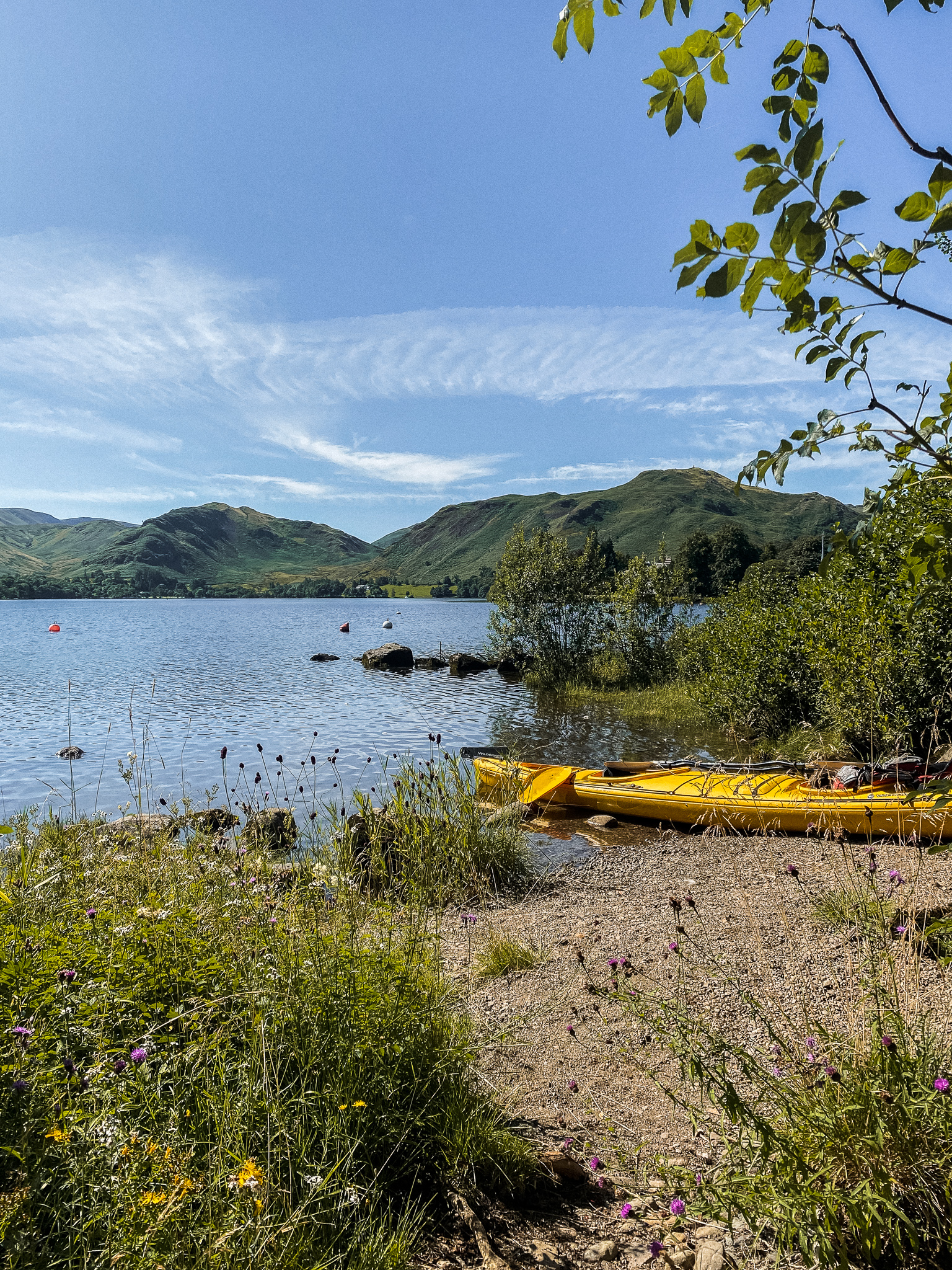 IMG_5200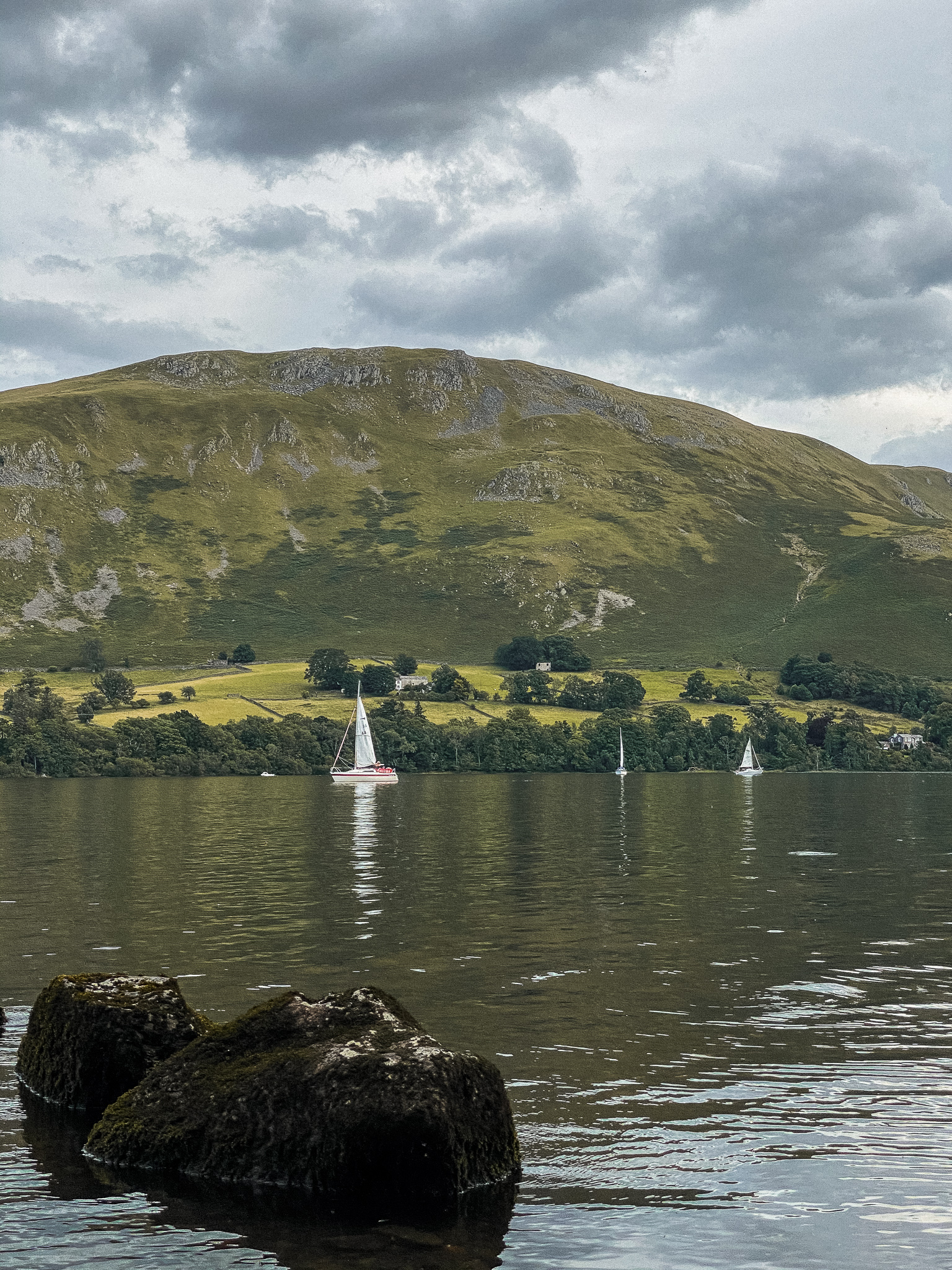 IMG_5256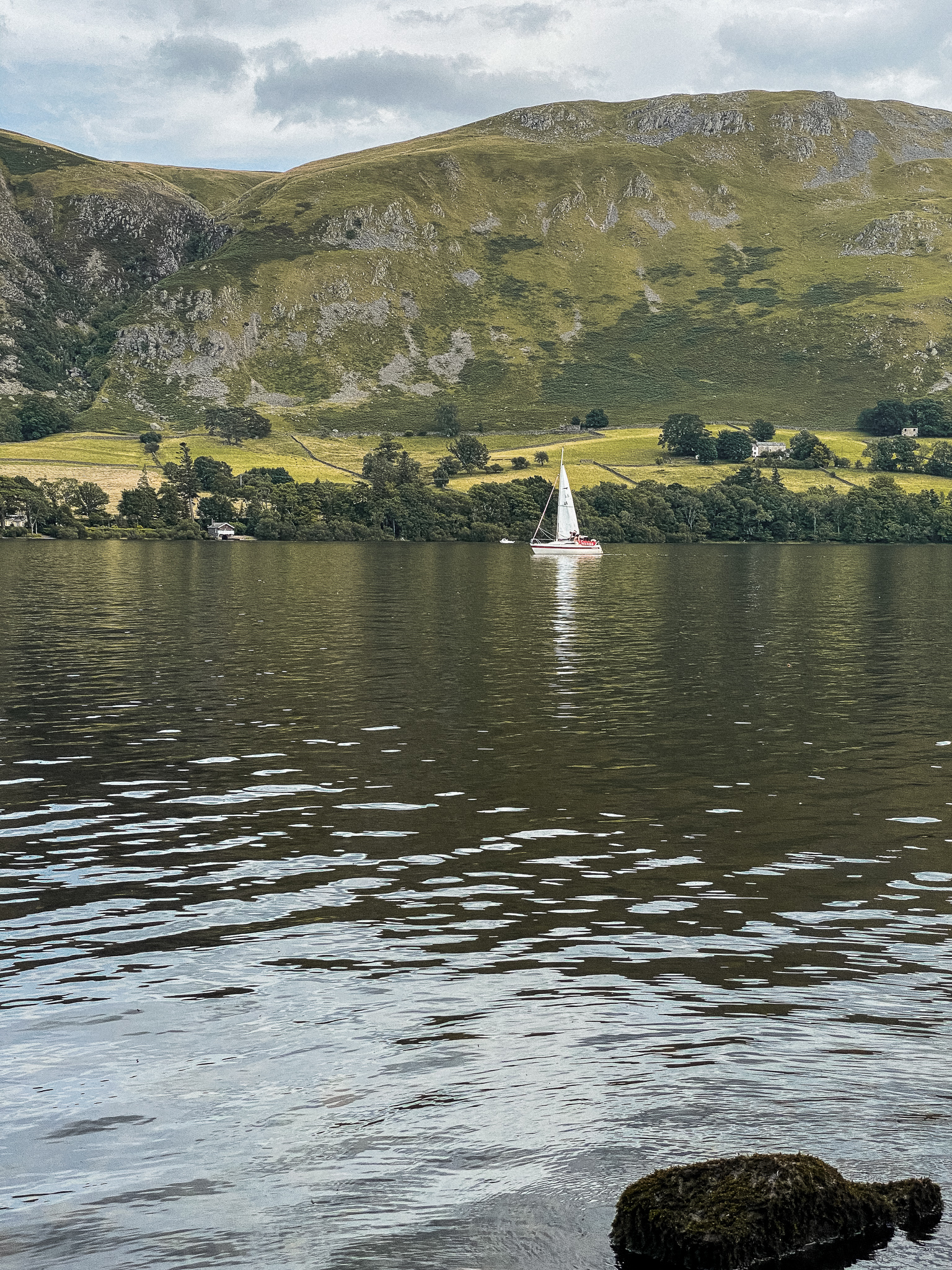 IMG_5257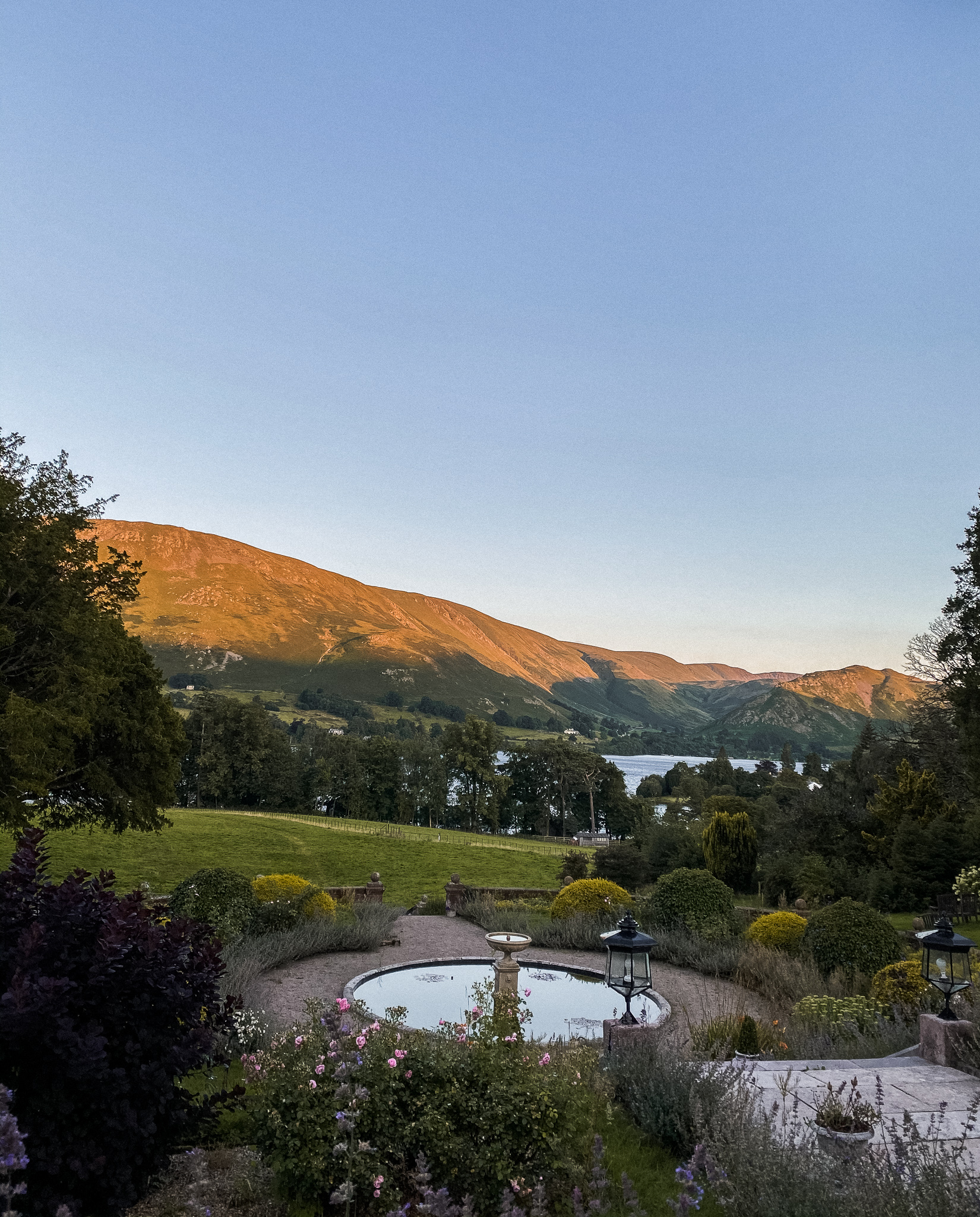 IMG_5263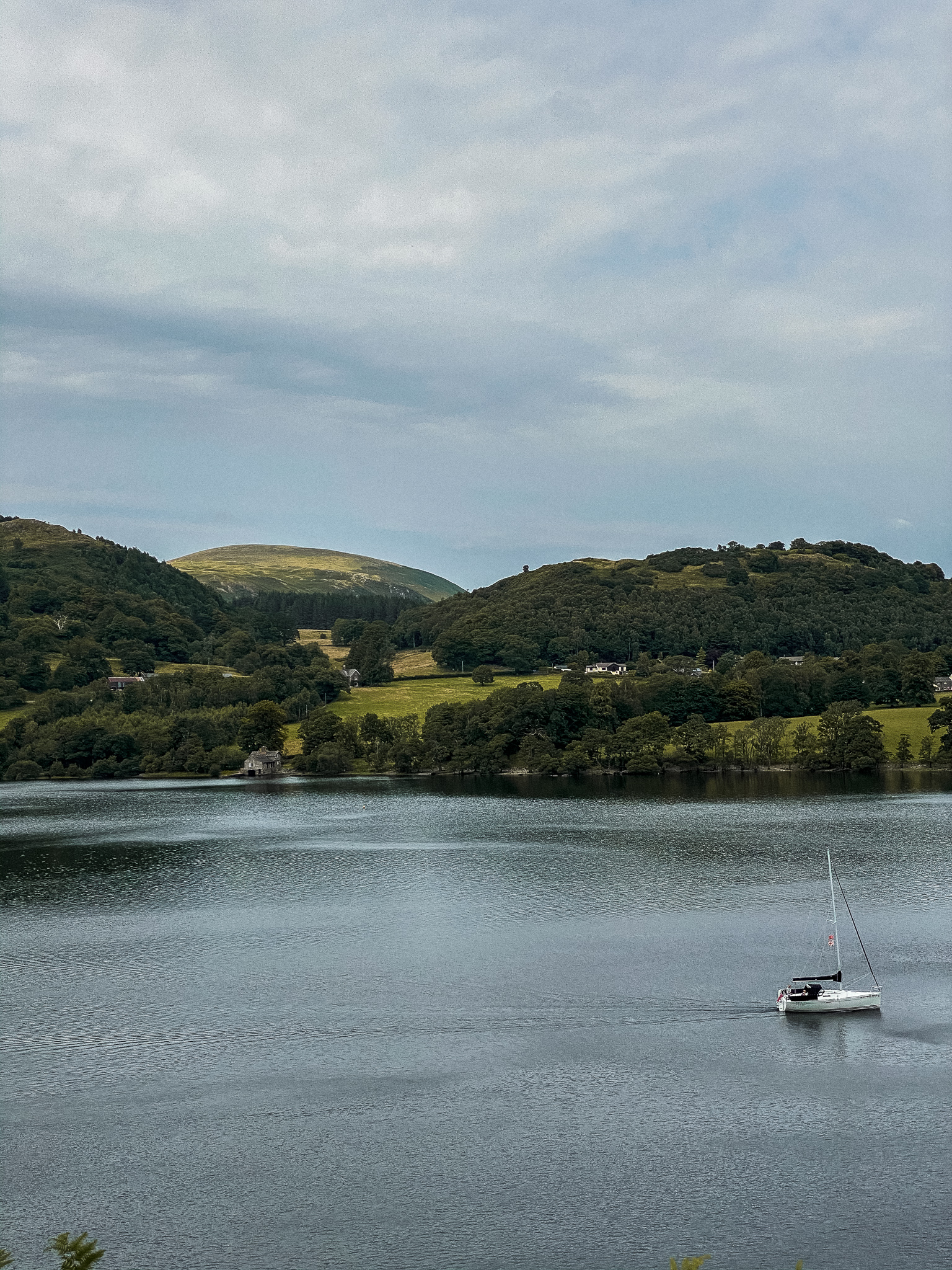 IMG_5281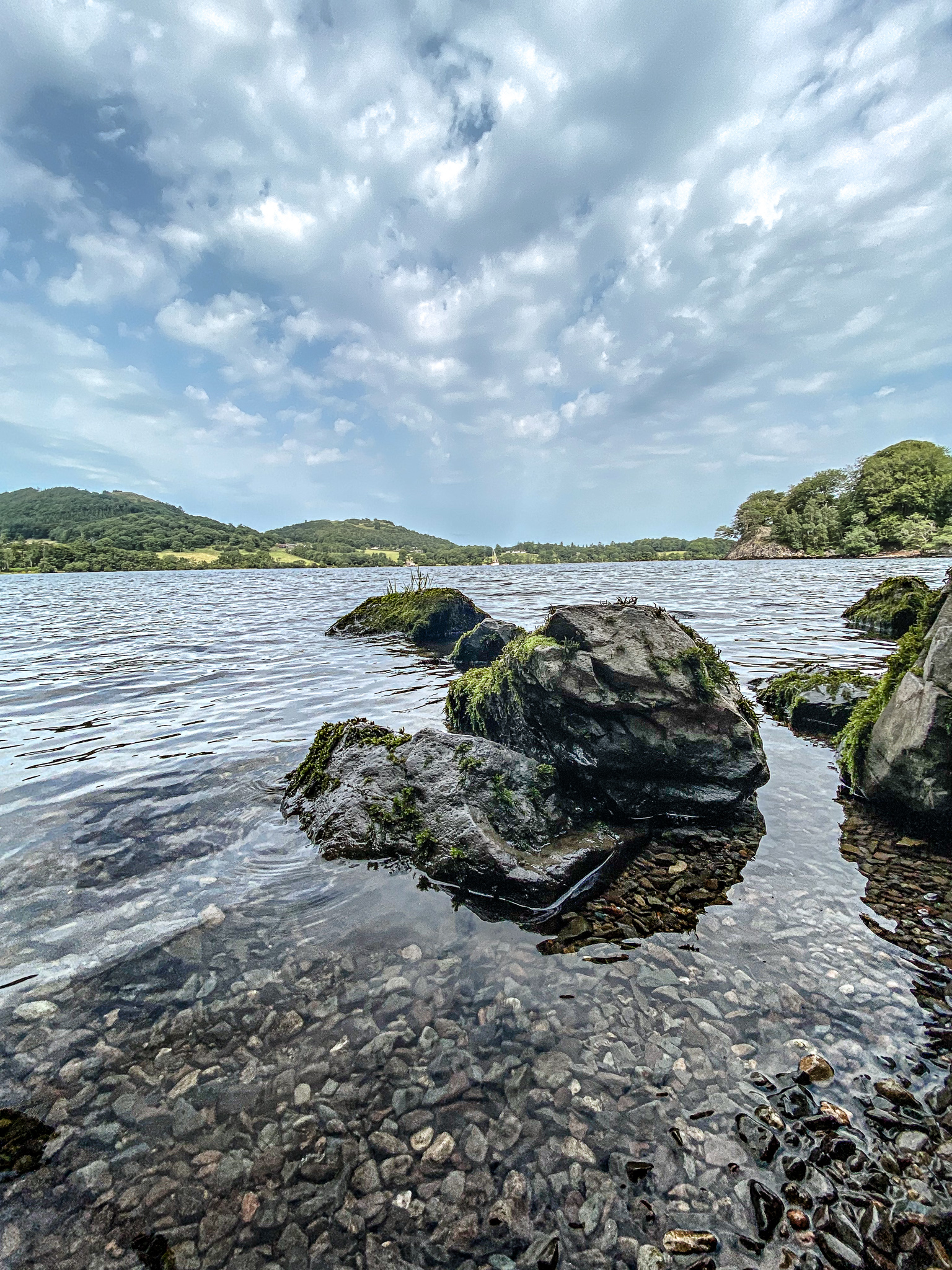 IMG_5319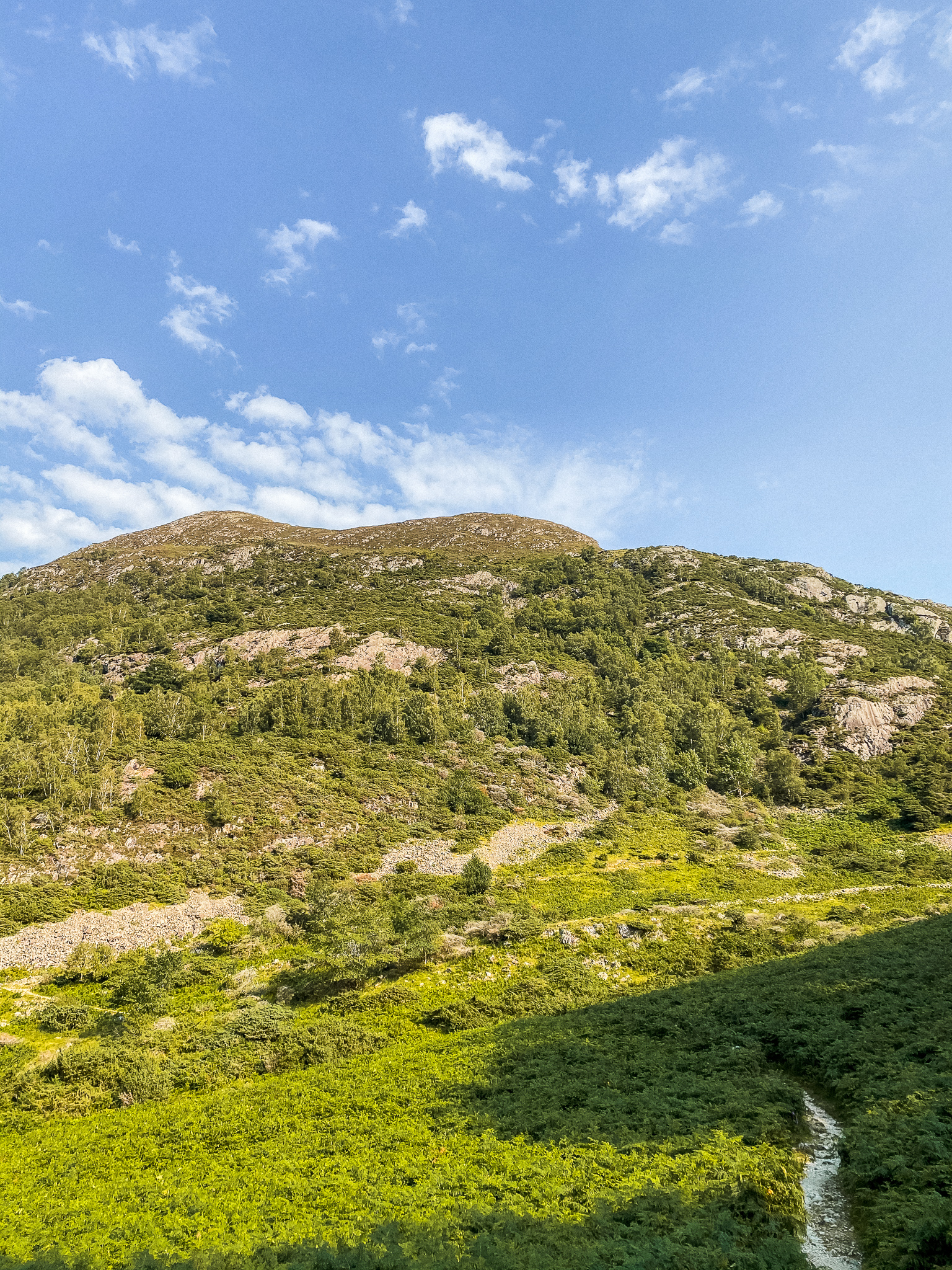 IMG_5354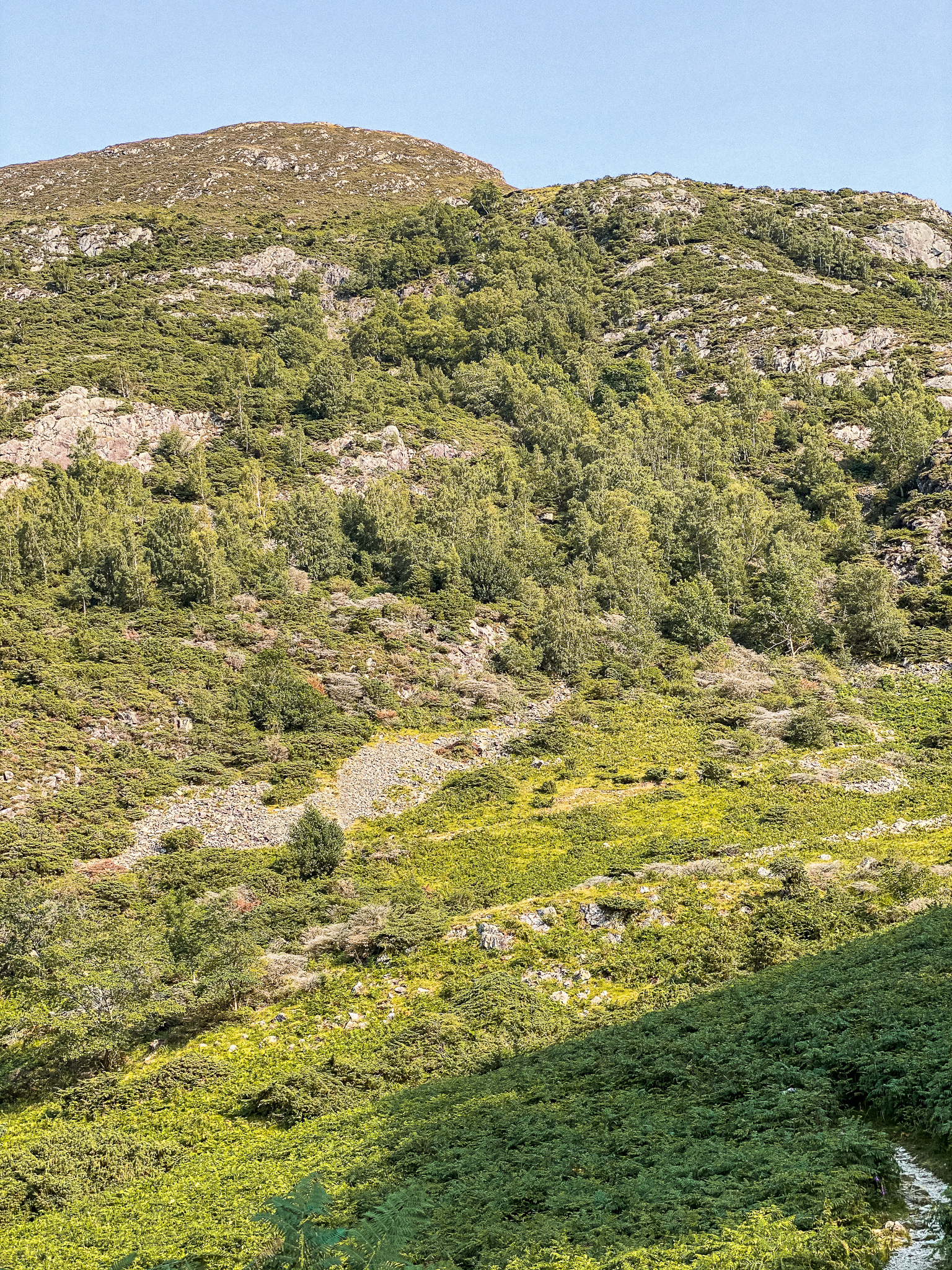 IMG_5362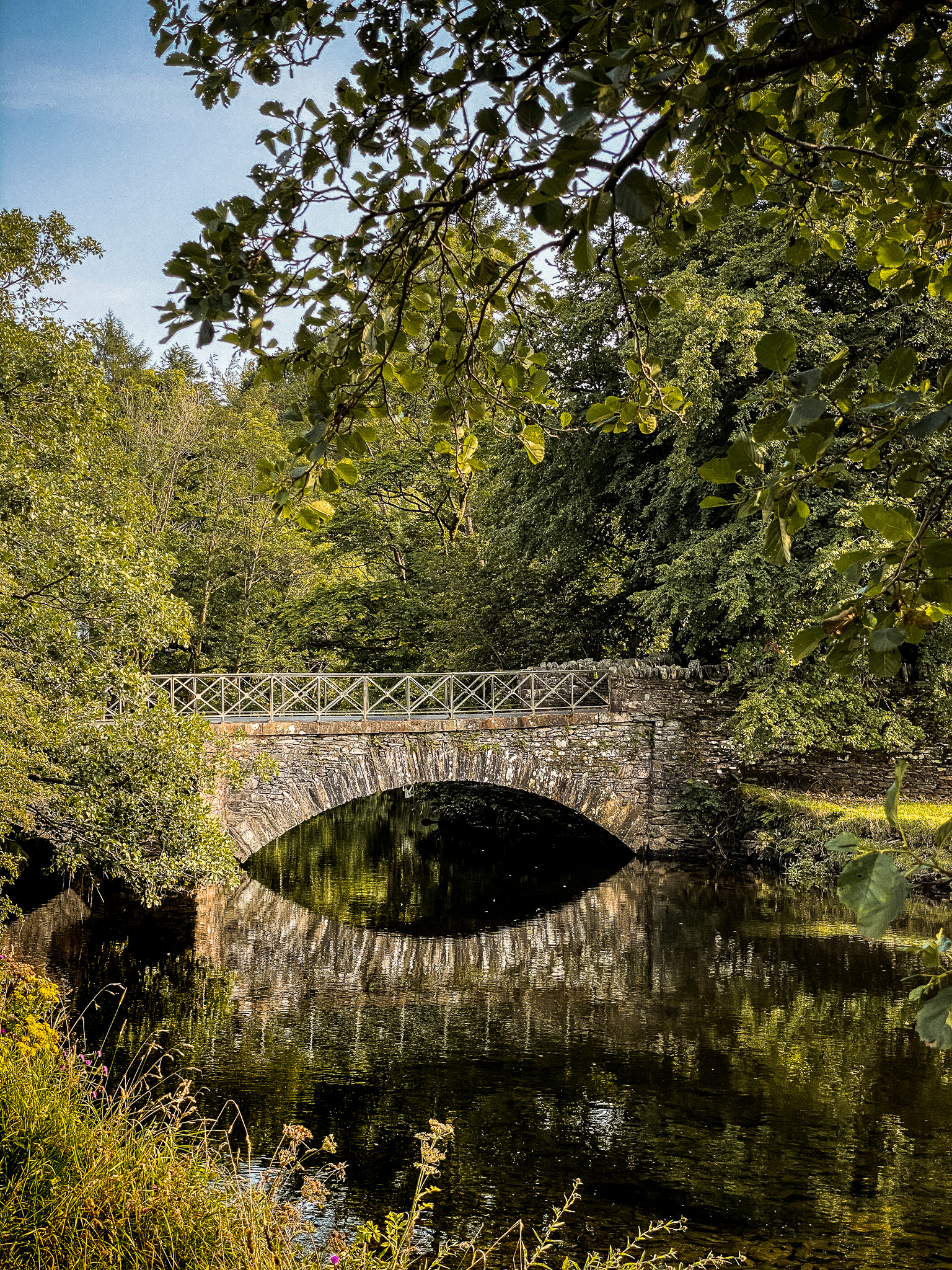 IMG_5378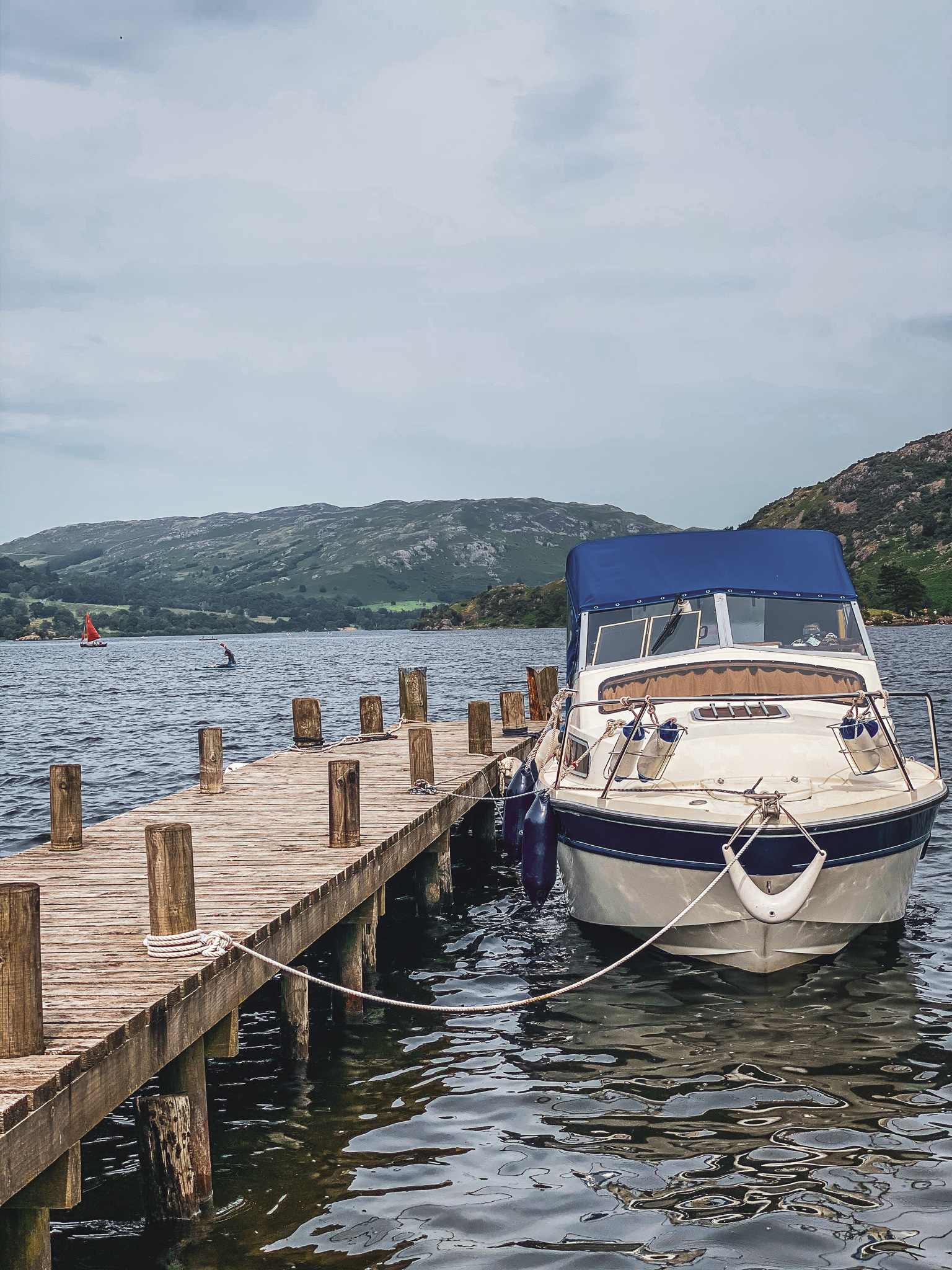 IMG_5449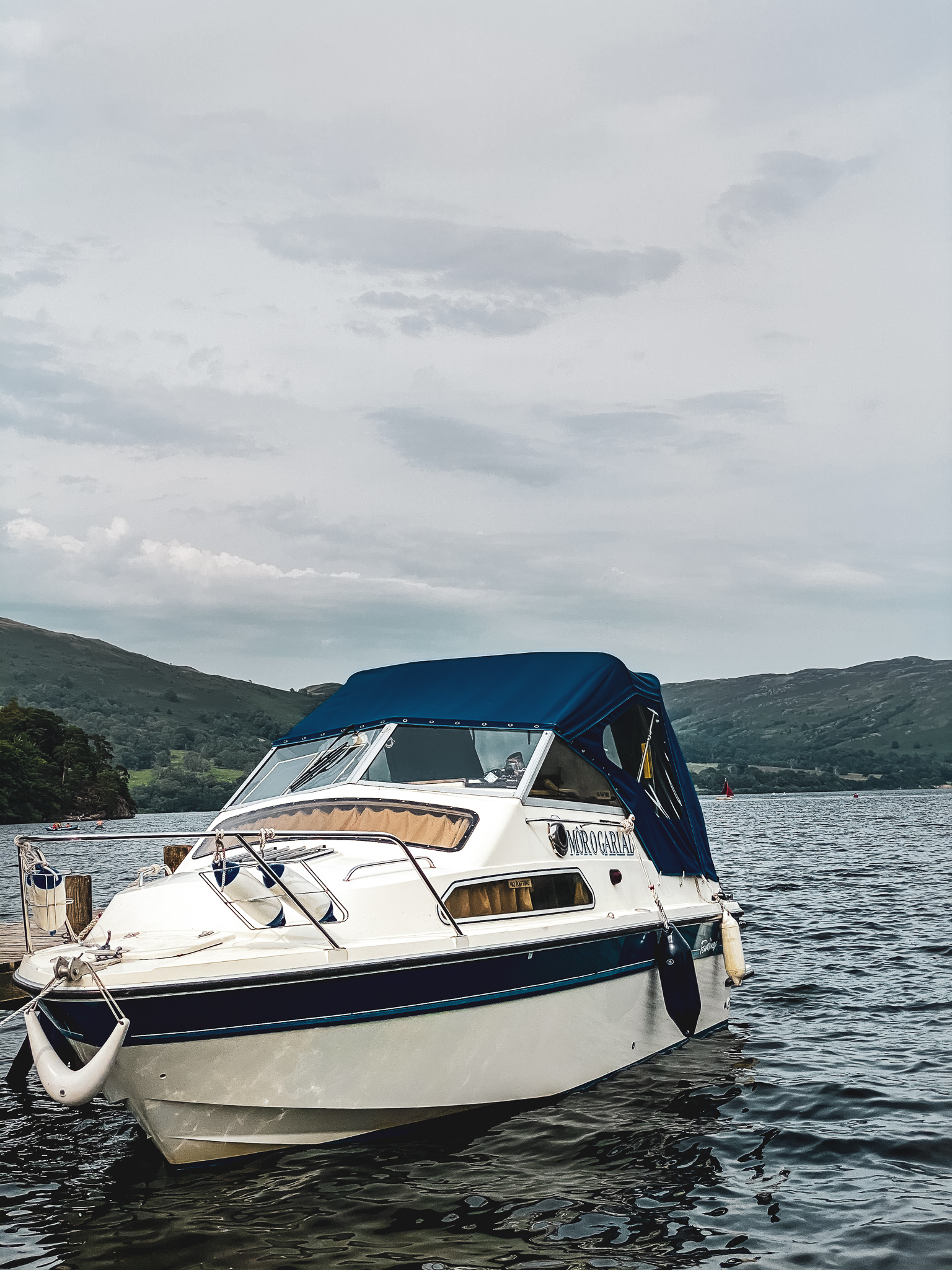 IMG_5455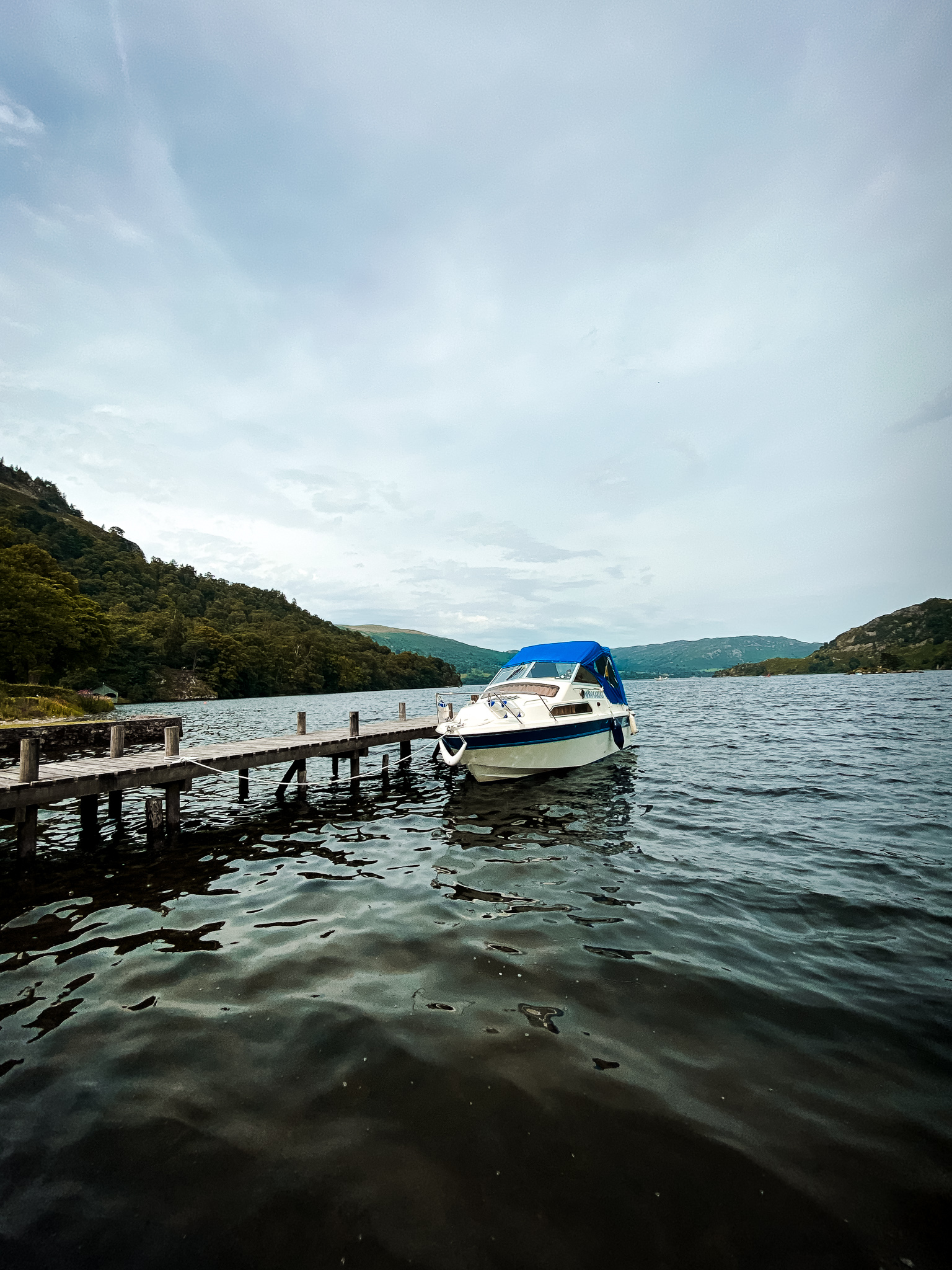 IMG_5467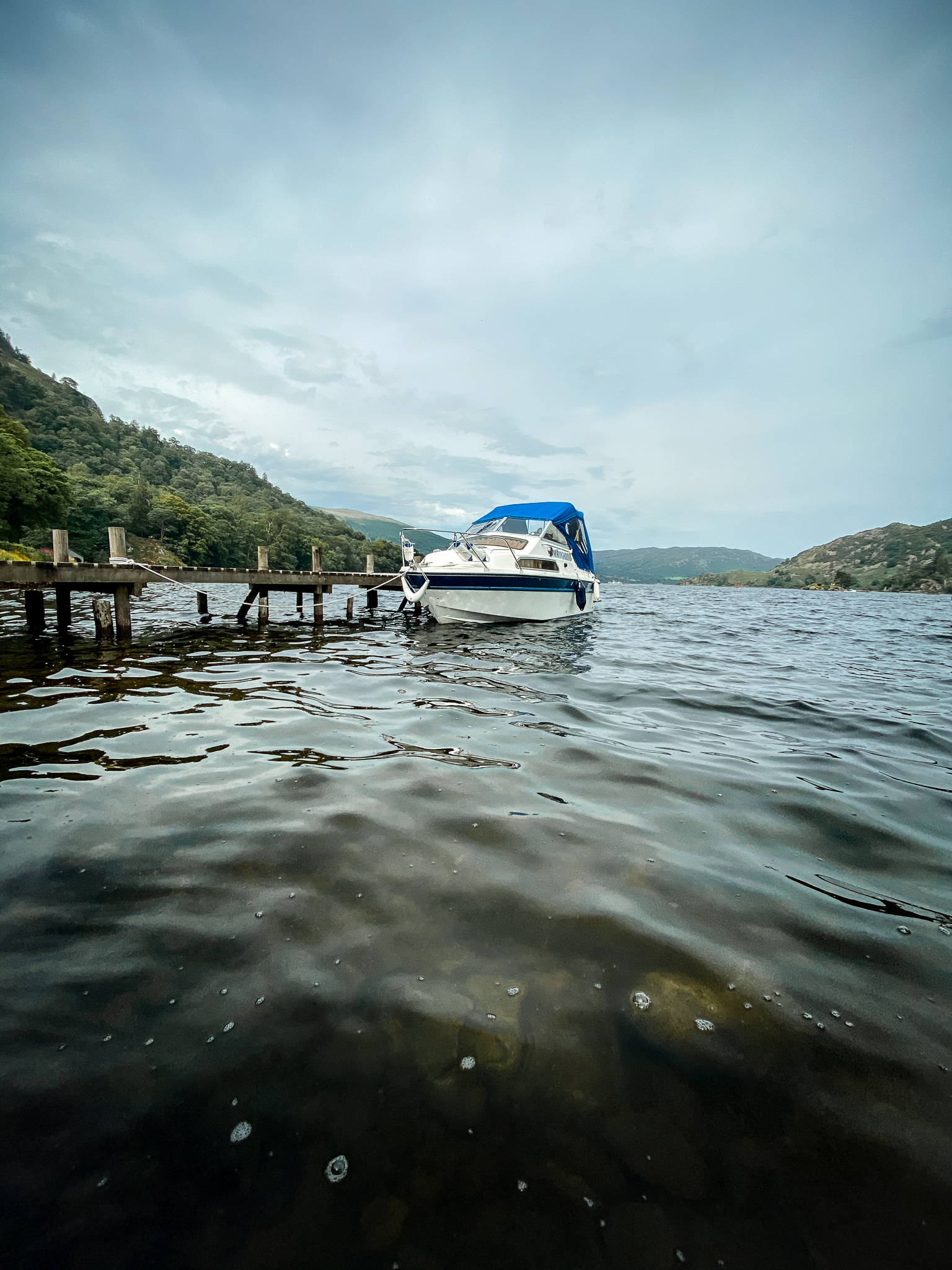 IMG_5469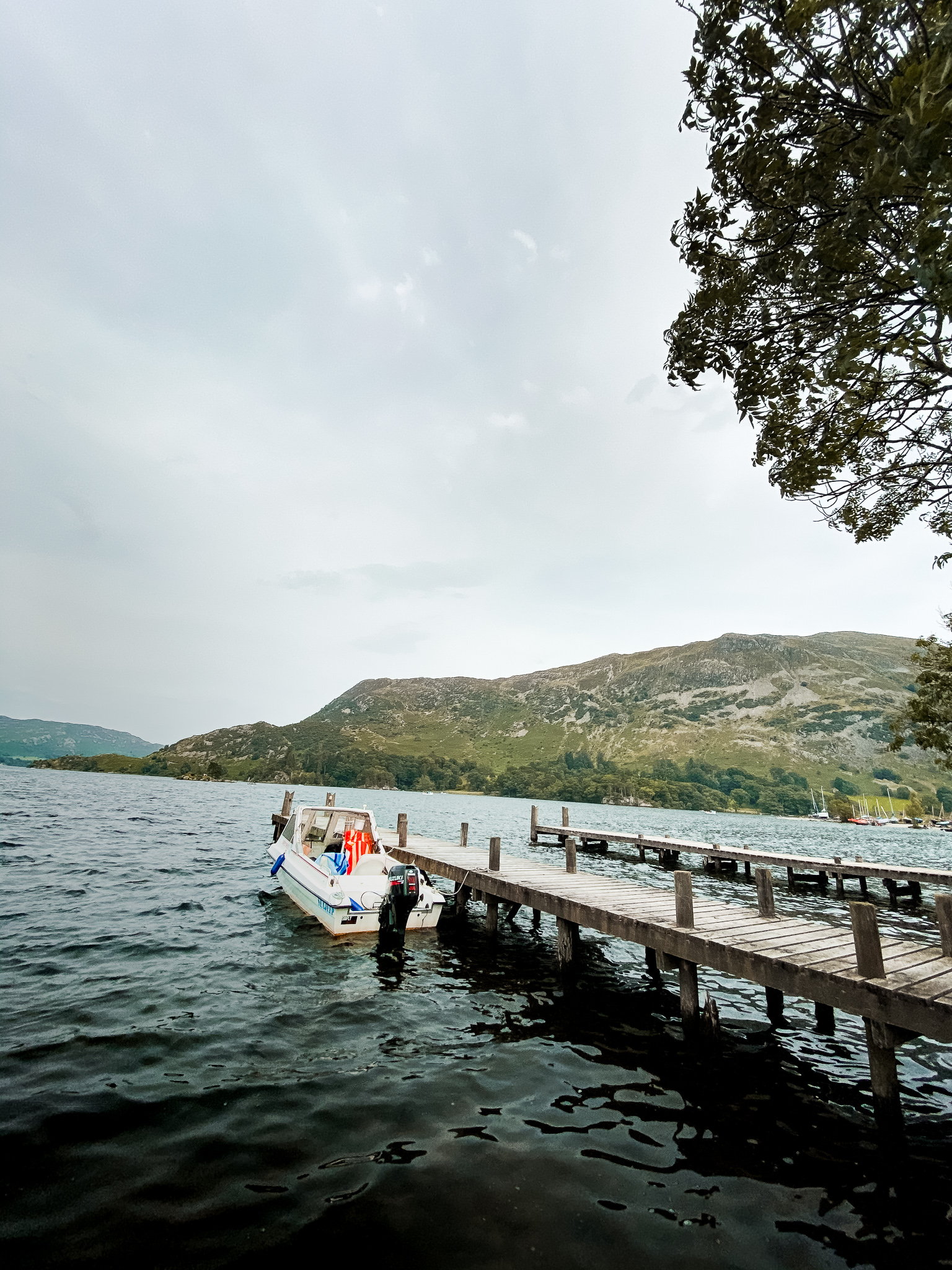 IMG_5471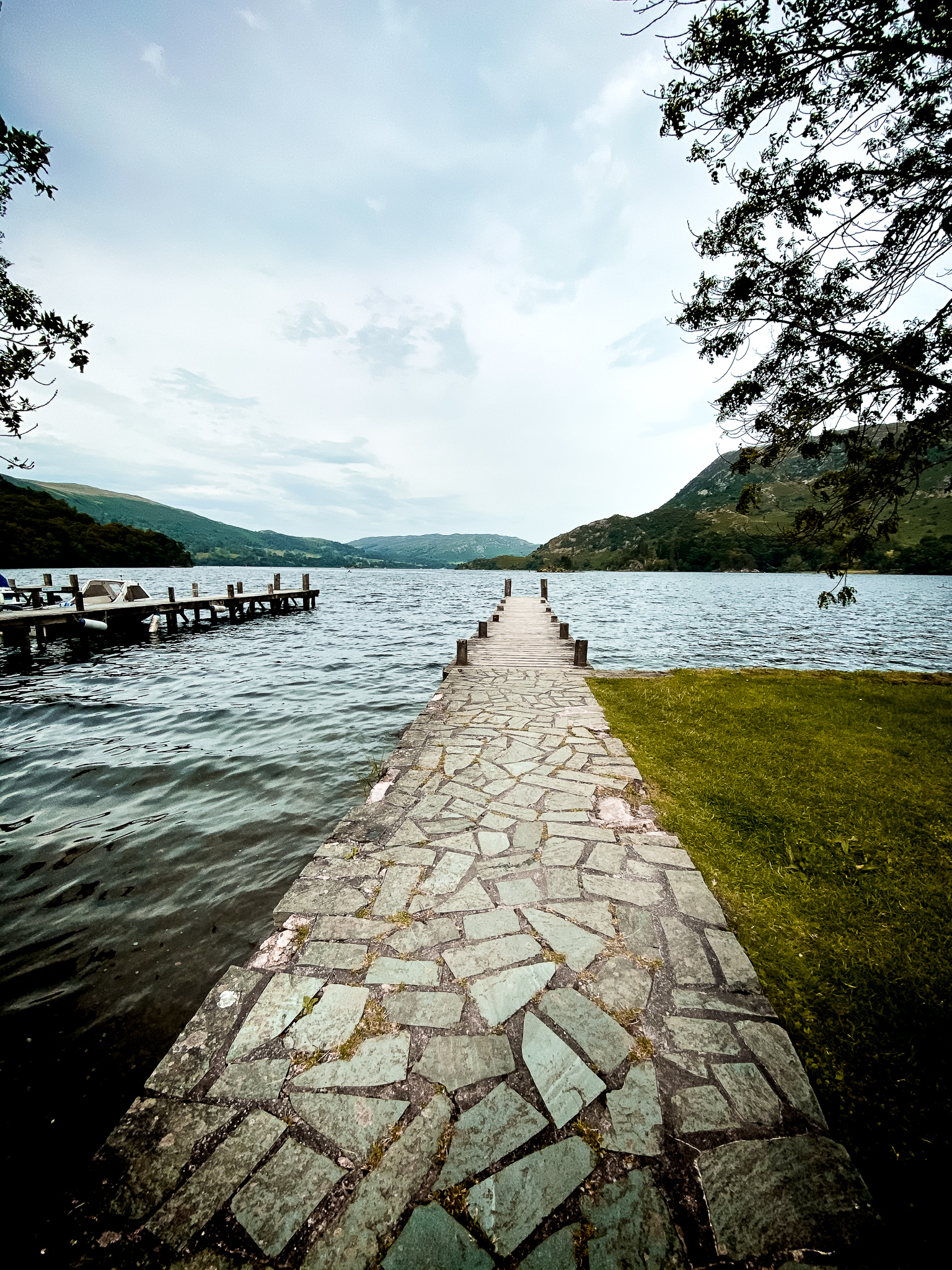 IMG_5487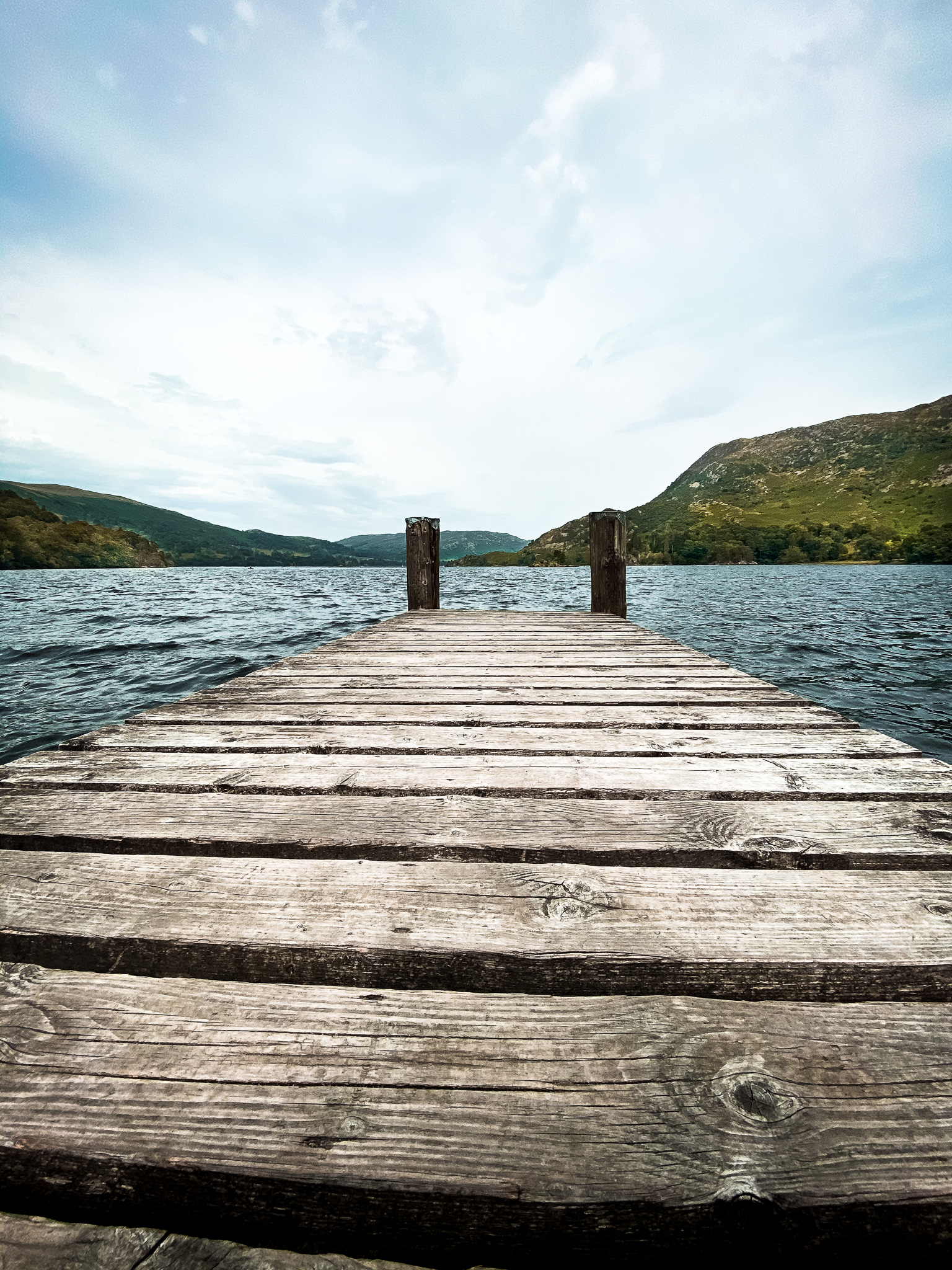 IMG_5490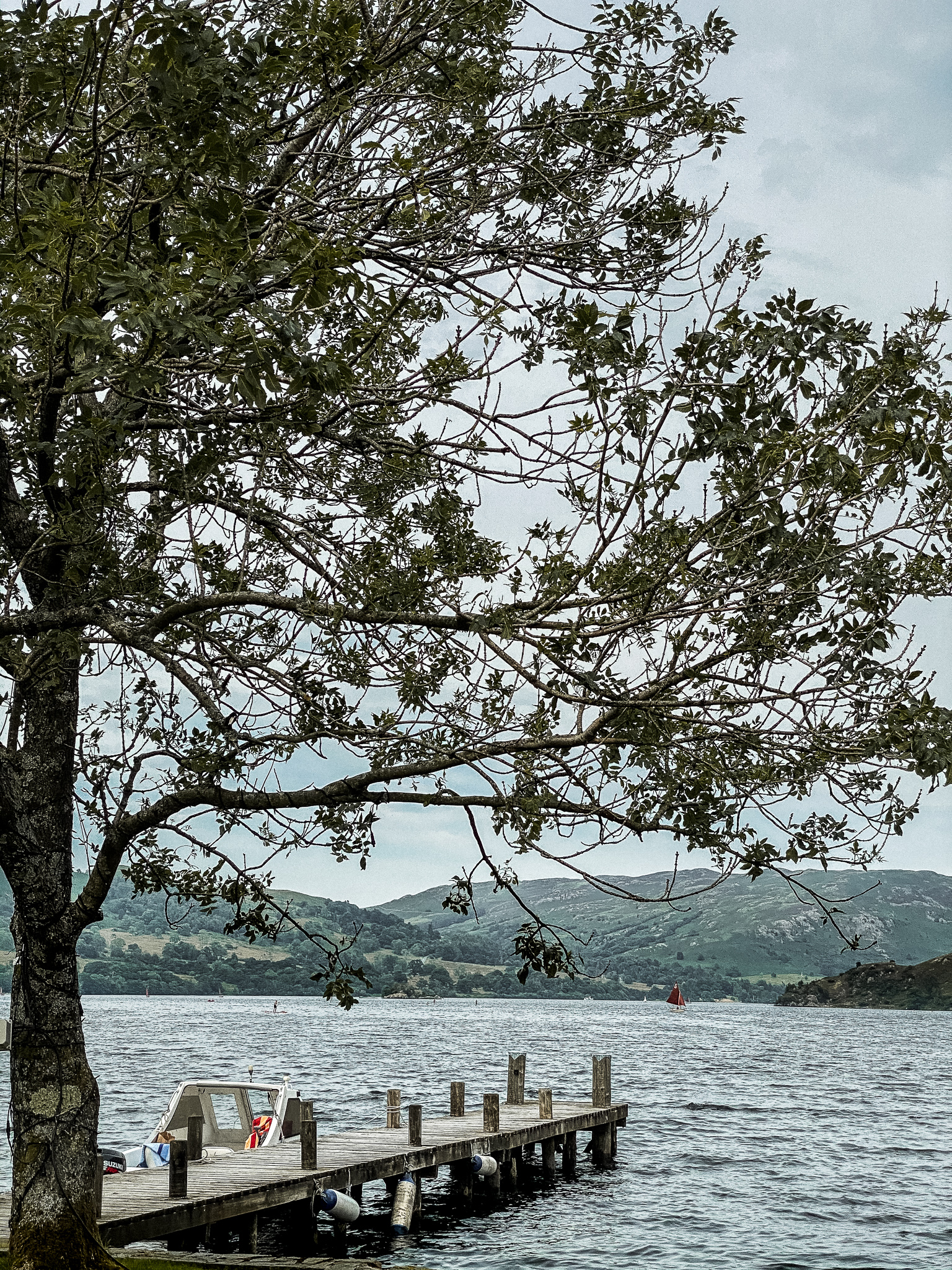 IMG_5498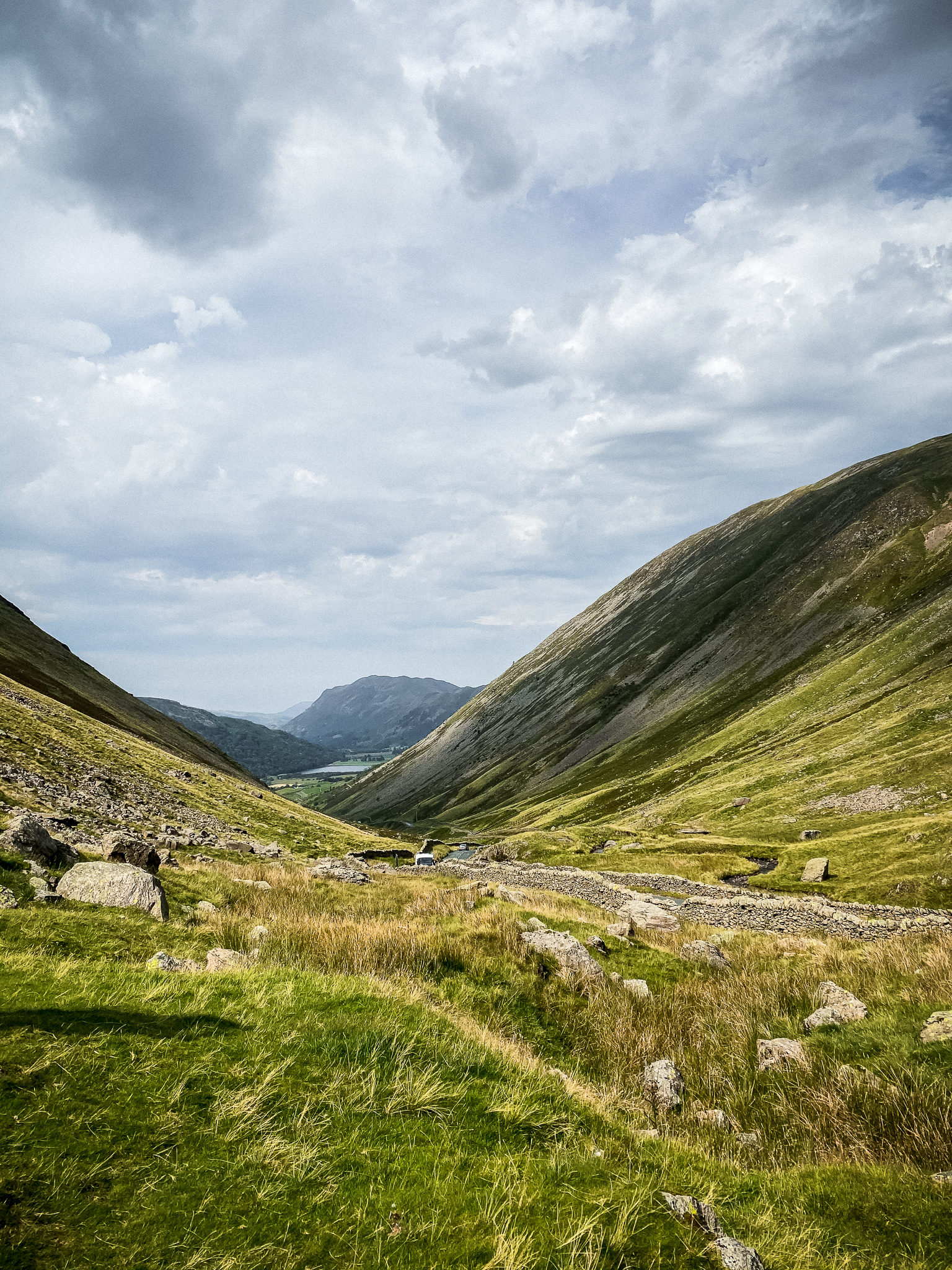 IMG_5503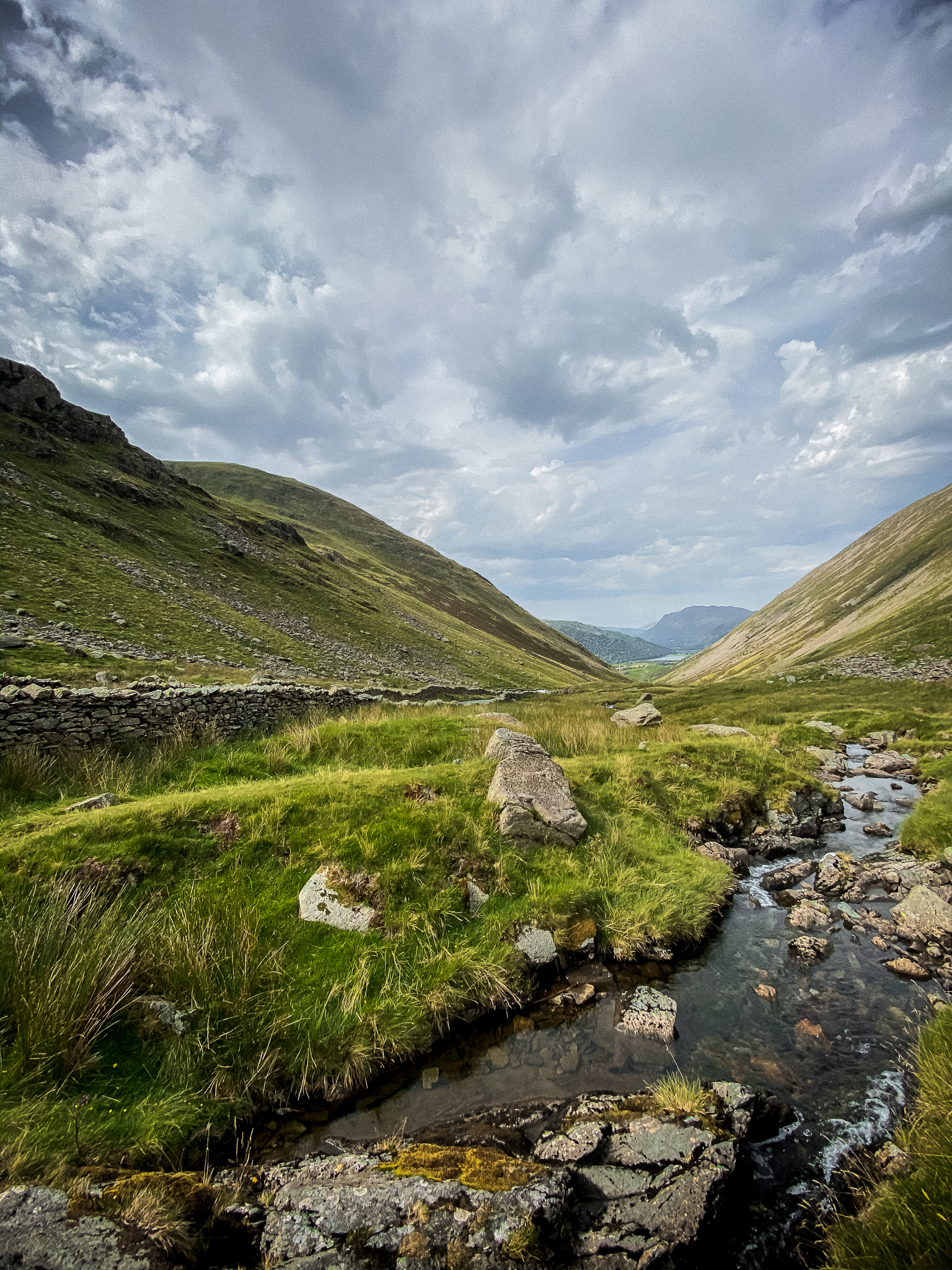 IMG_5507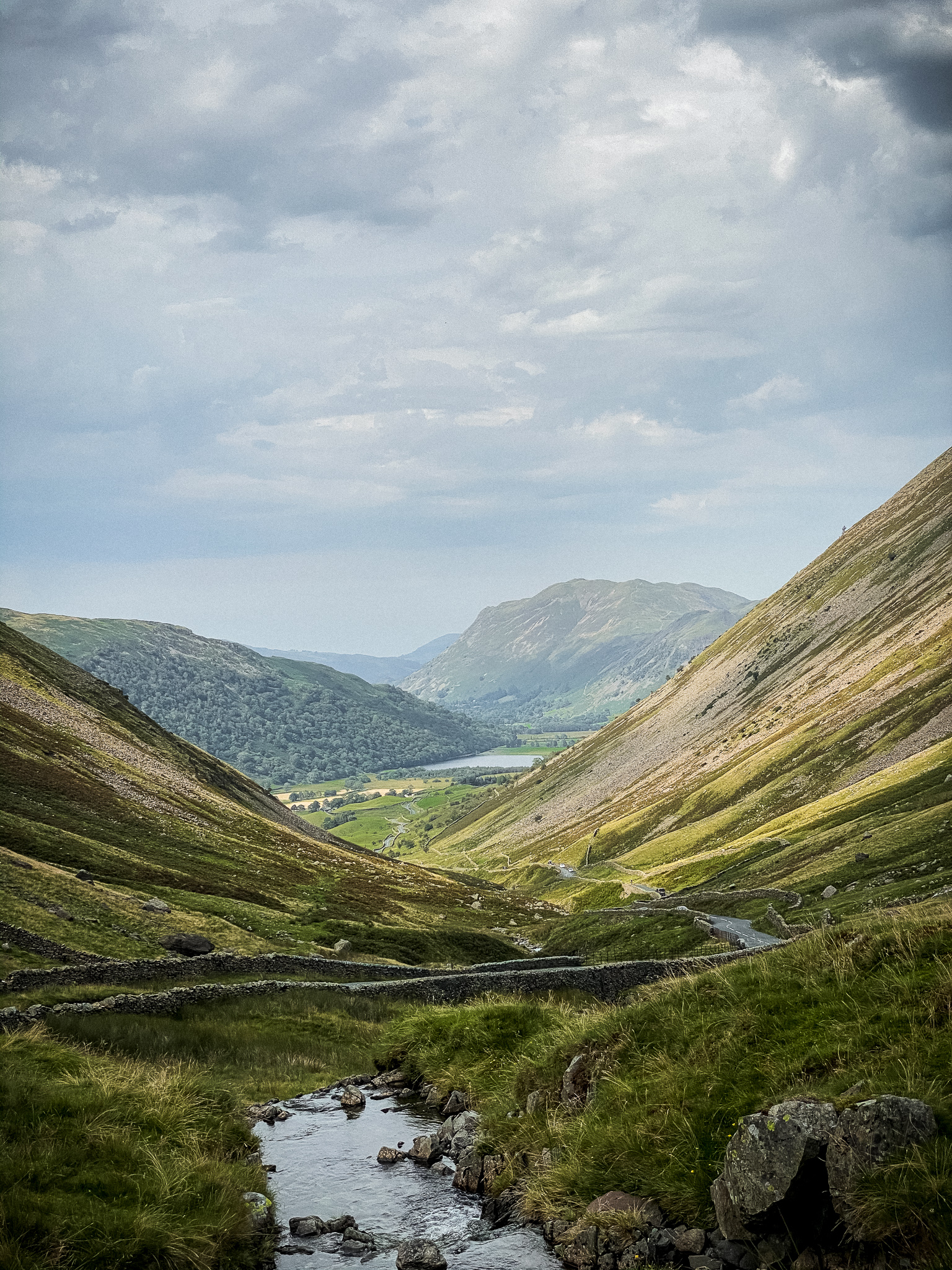 IMG_5522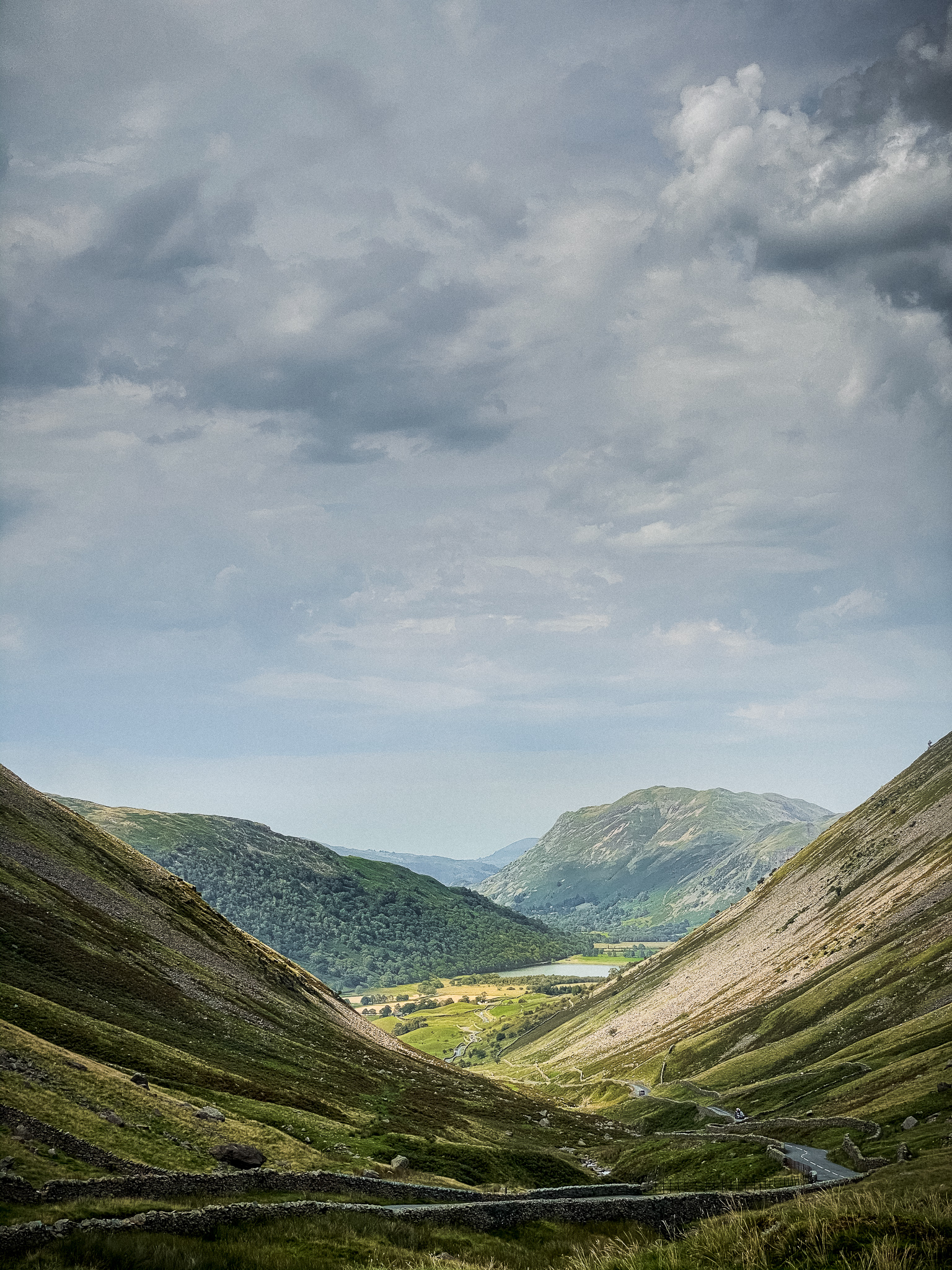 IMG_5525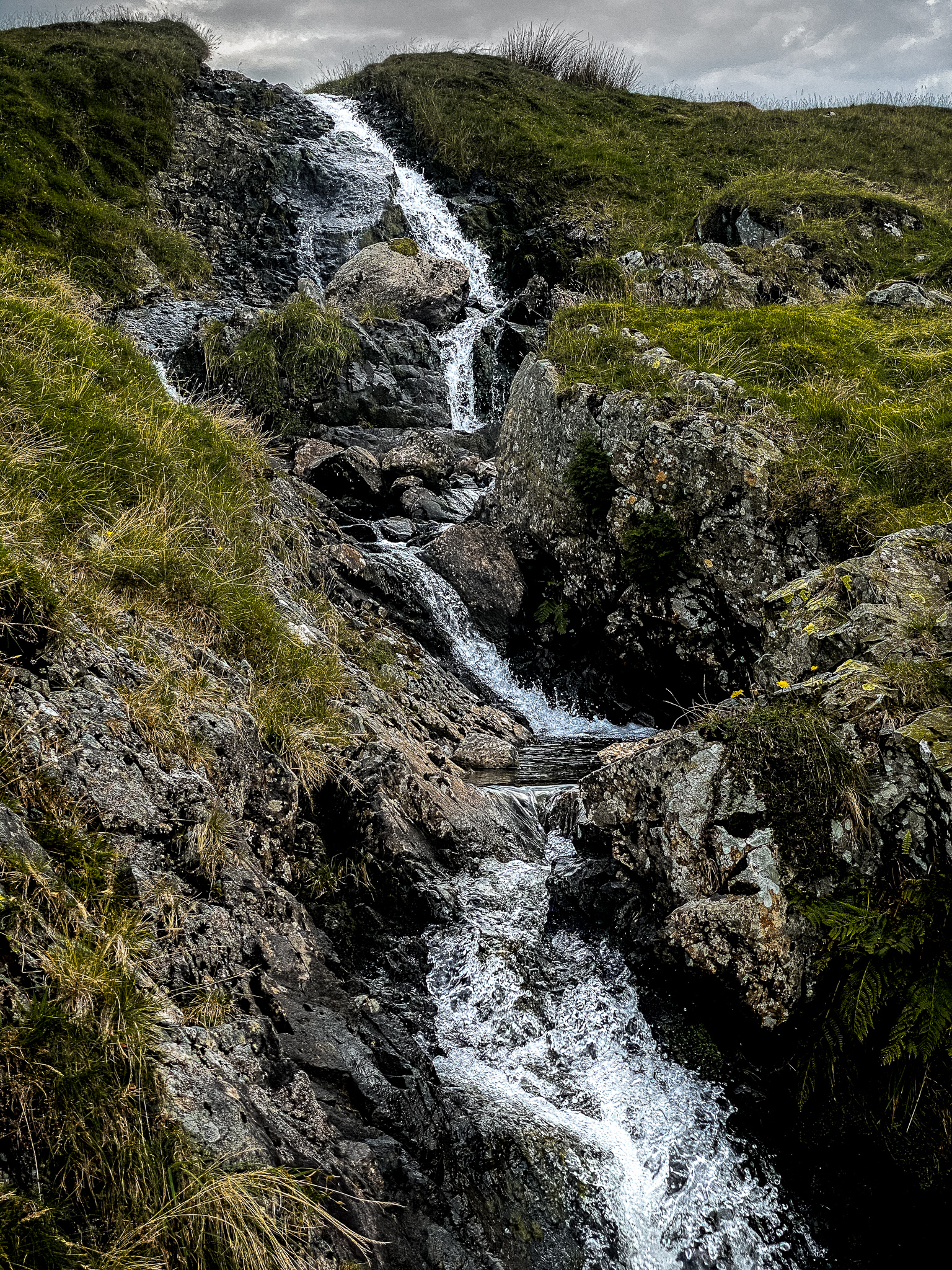 IMG_5548

A mark of excellence is when the restaurant can cater to dietary requirements without notice. And the Regency Restaurant, with all its elegant dining facilities, exceeds expectations in this region. The AA two rosette restaurant is the star of this show, sourcing local and seasonal ingredients. They even make the bread and pastries from scratch and serve extremely well-presented, almost artwork, plates to the sound of Chopin and Mozart in the background. Likewise, the three-course menu is full of temptations. Try choosing your favourite between a leek and potato soup, butternut squash risotto or an apple tart to finish. However, the caramelised carrots sprinkled with red wine, onion gravy was the evening favourite for us.
Things to do nearby the Macdonald Leeming House
It's easy to forget the world continues in motion beyond the Macdonald's secluded borders. But Ullswater is a short drive from Howtown, a hamlet situated at the remote and sheltered harbour on the east shore of Ullswater. Pooley Bridge, Patterdale and Glenridding are also nearby. All locations have a variety of Lake District walks for beginners, dog-friendly pubs and exquisite heritage sites, such as Lowther Castle, on its doorsteps. Taking to its narrow and winding roads, the adventurous among you will eventually meet Aira force. Here, small wooden bridges provide access over miniature waterfalls. Moreover, for over 300 years travellers have gathered at Aira Force to partake in tradition. This tradition dictates that visitors place coins into tree trunks of the wishing trees for good luck.
For more information about the Macdonald Leeming House & Ullswater Lake
Every view and experience in the Macdonald Leeming House and Ullswater Lake is a euphoriant in its own right. Every ripple in the water, birdsong, luscious tastes and soft bedding are a reposeful delight. It's no wonder this country house is among the best small luxury hotels in the Lake District. And it's certainly a hotel that brings guests into a loving embrace with history, culture and natural wonders.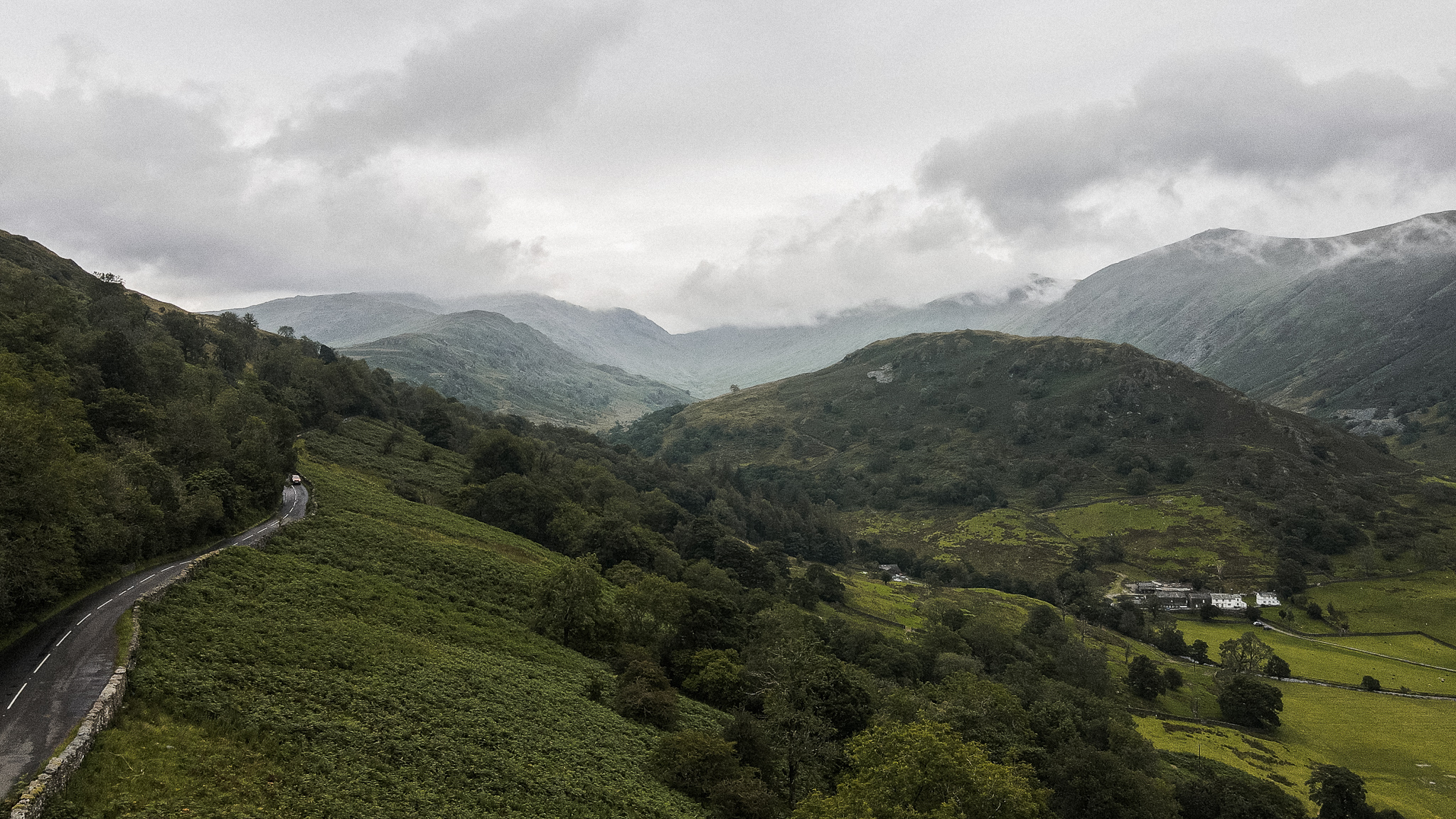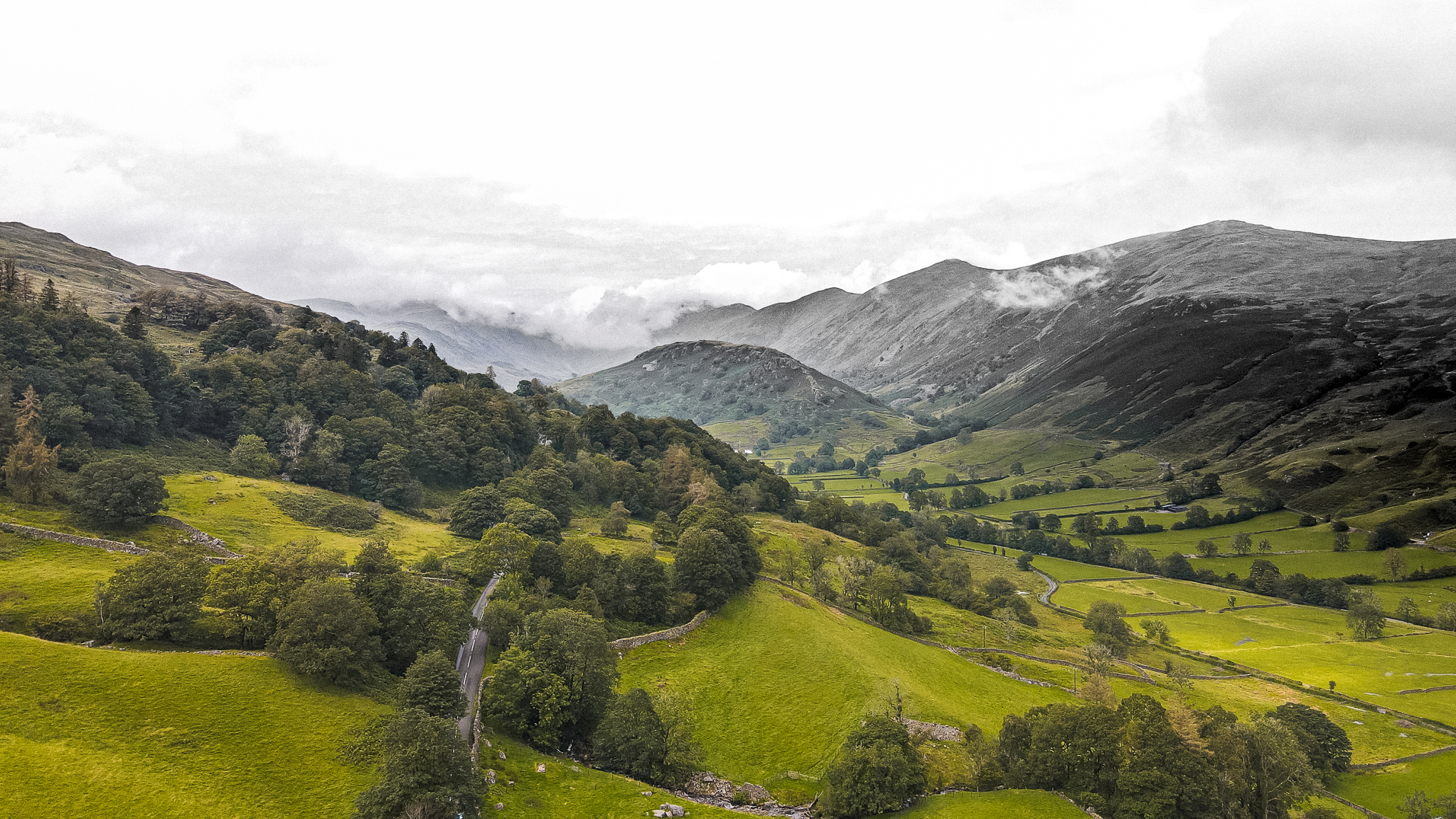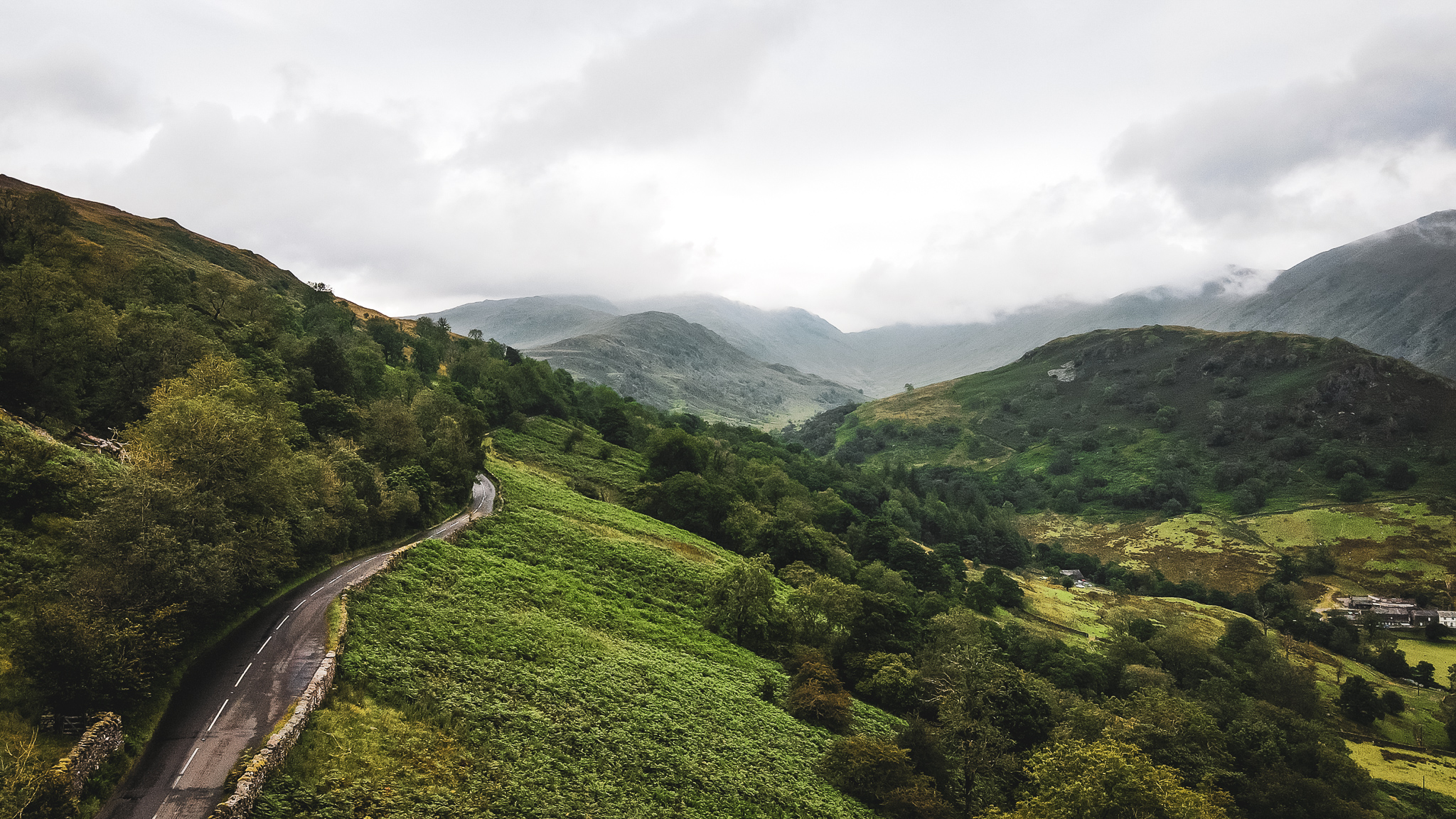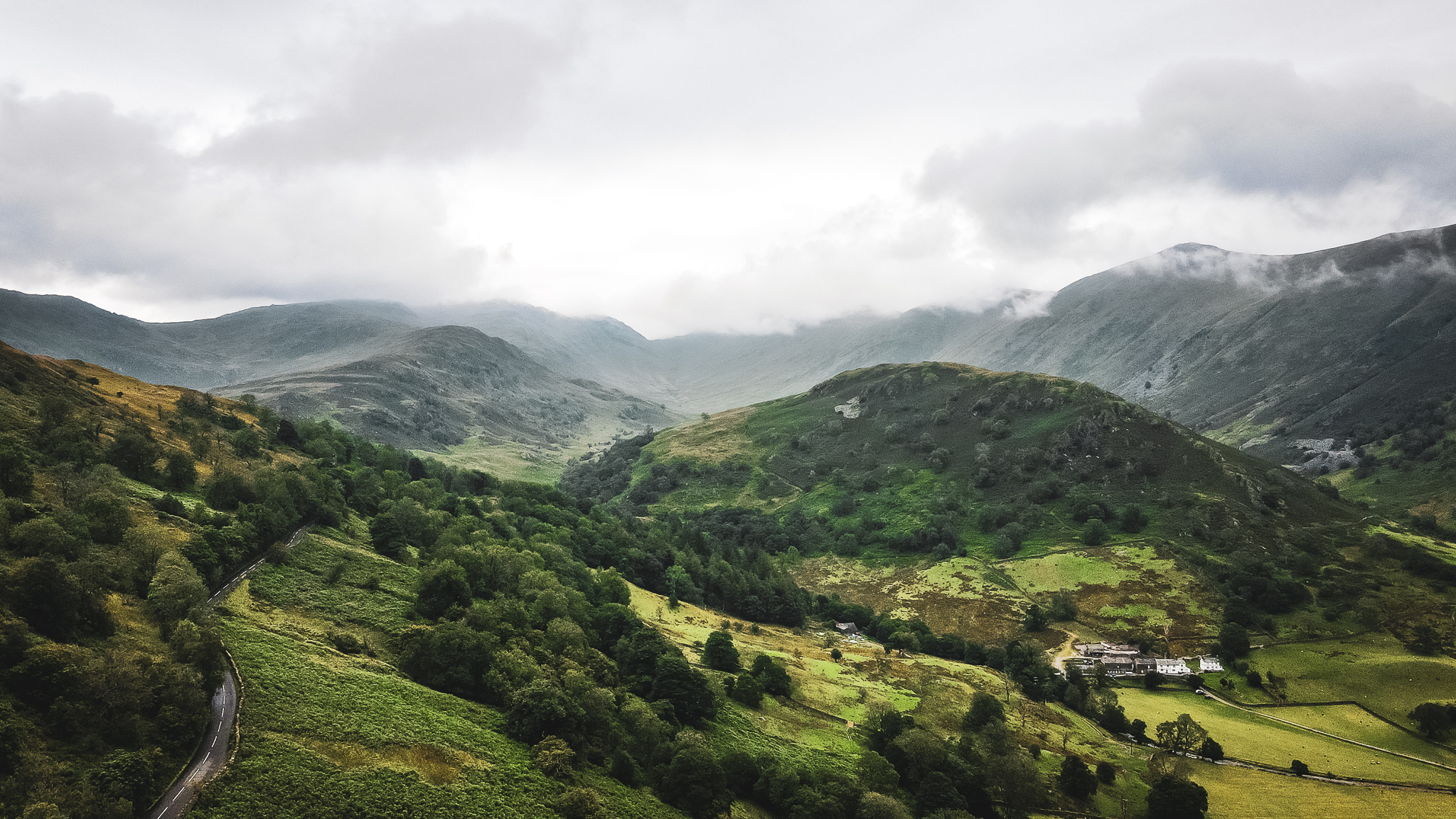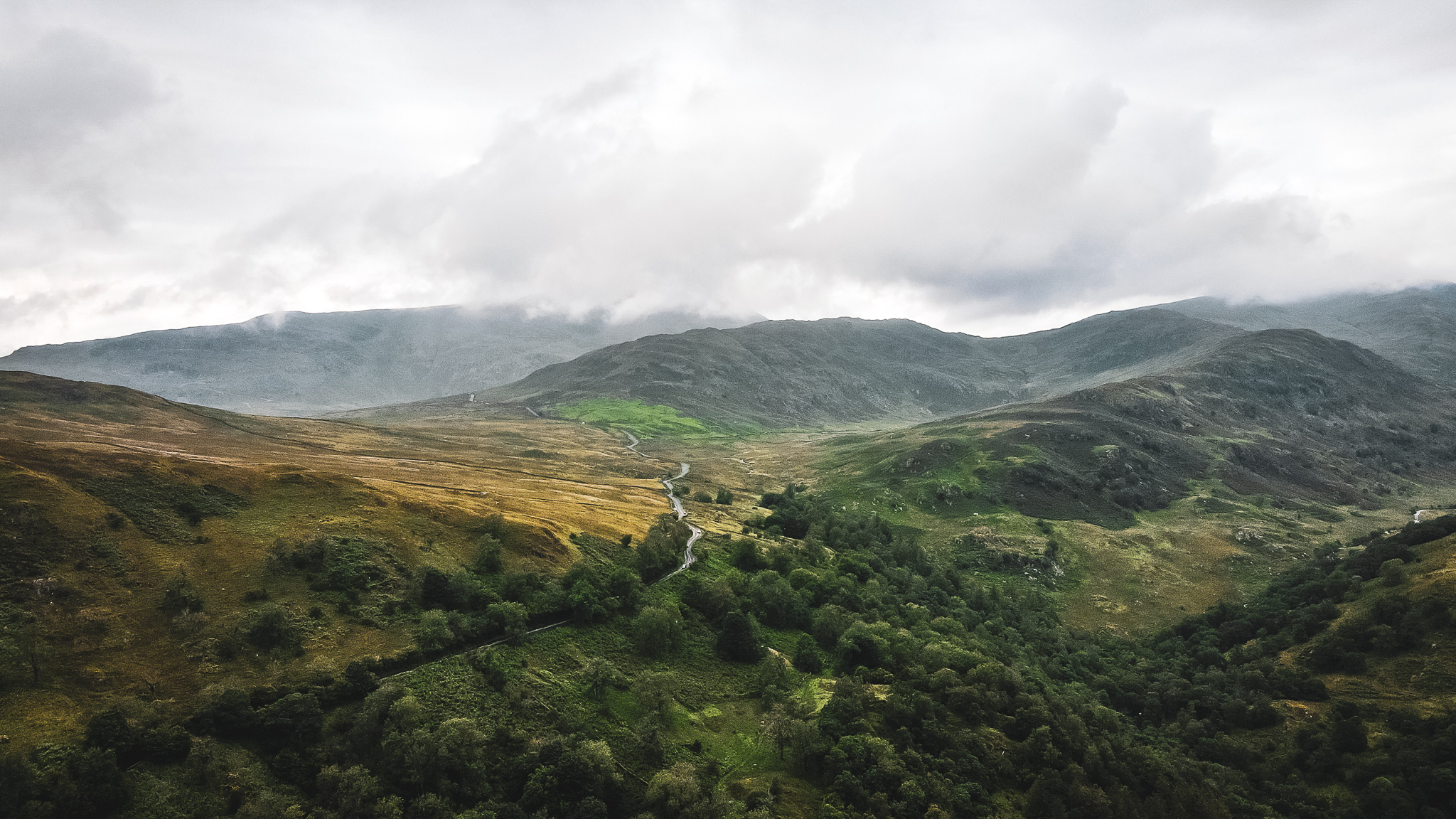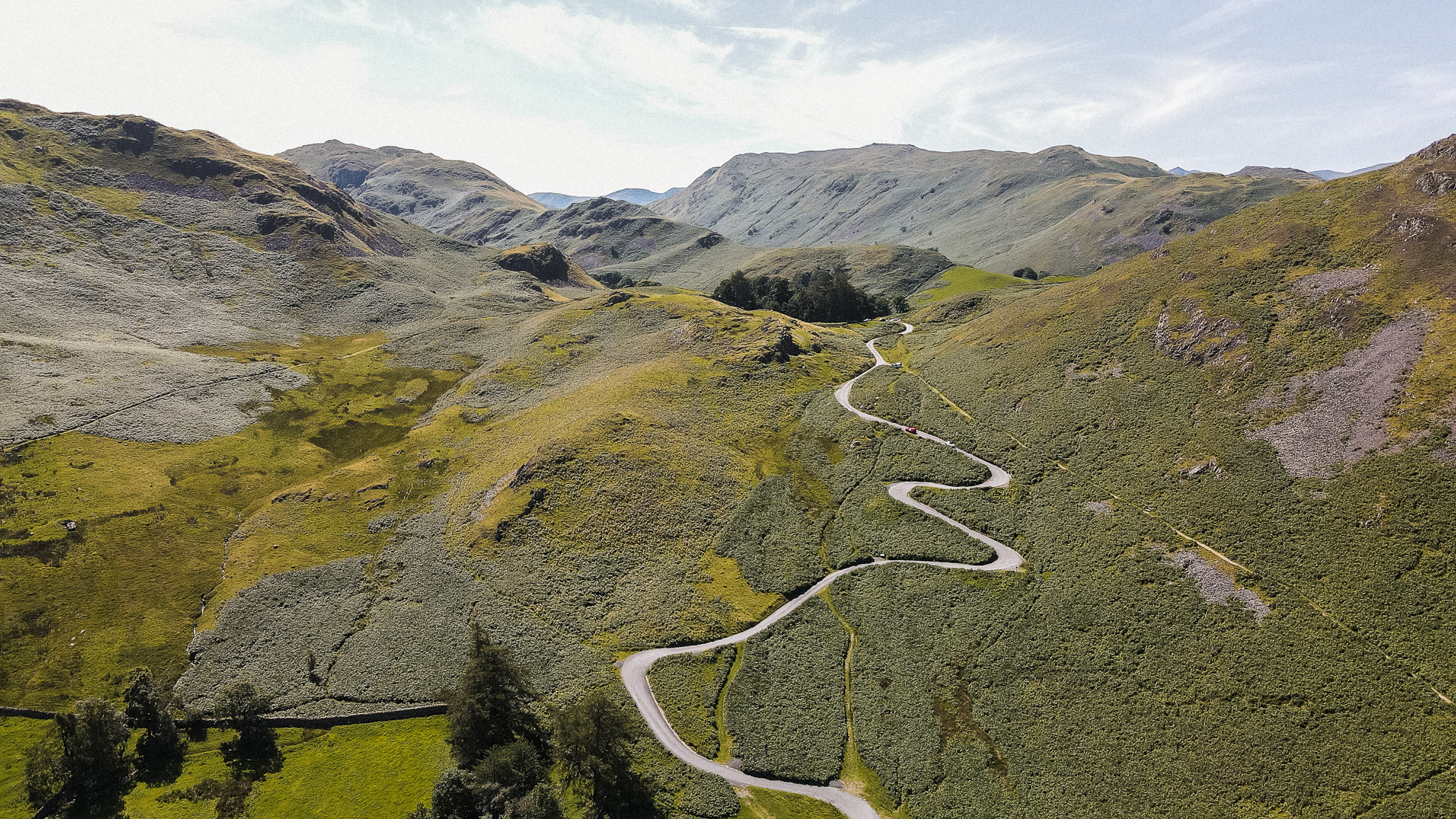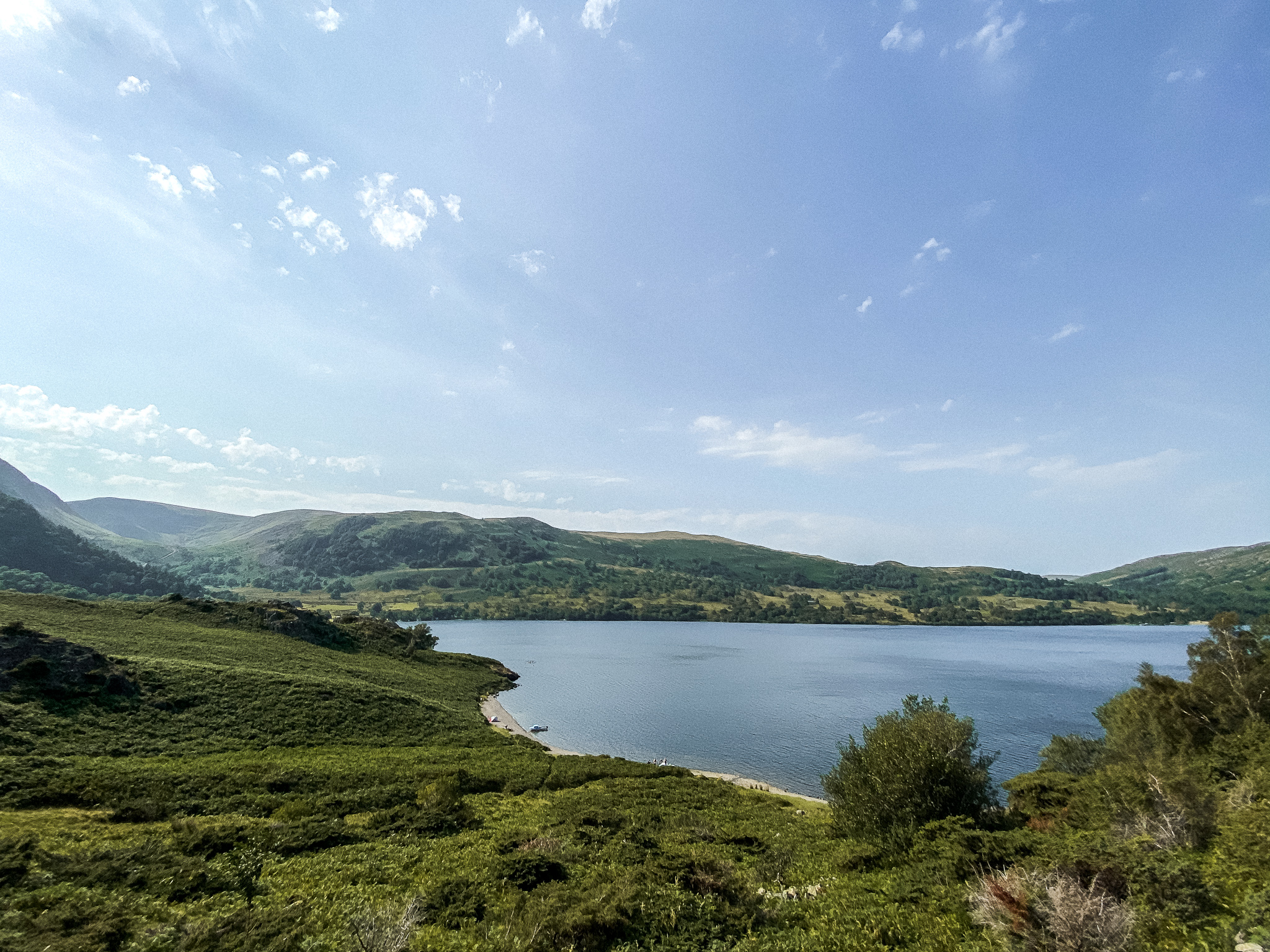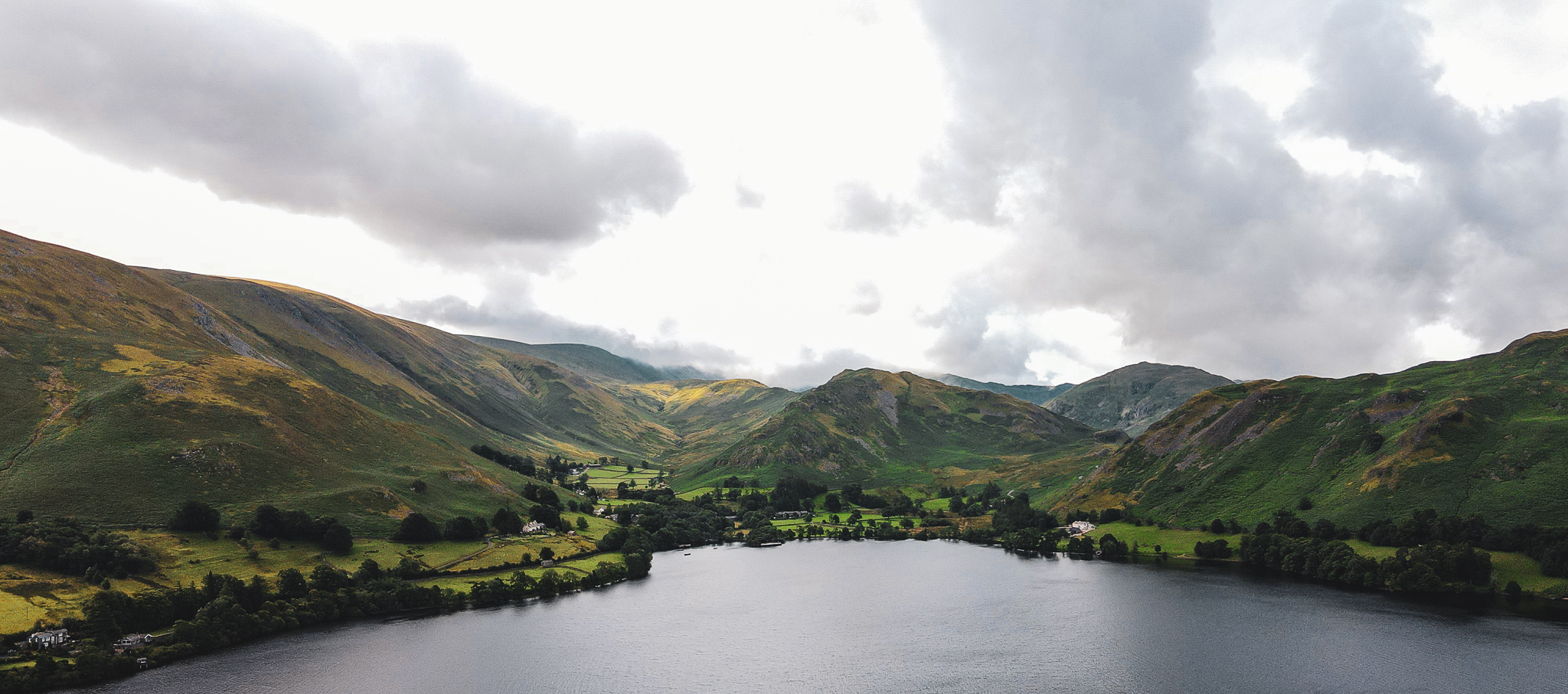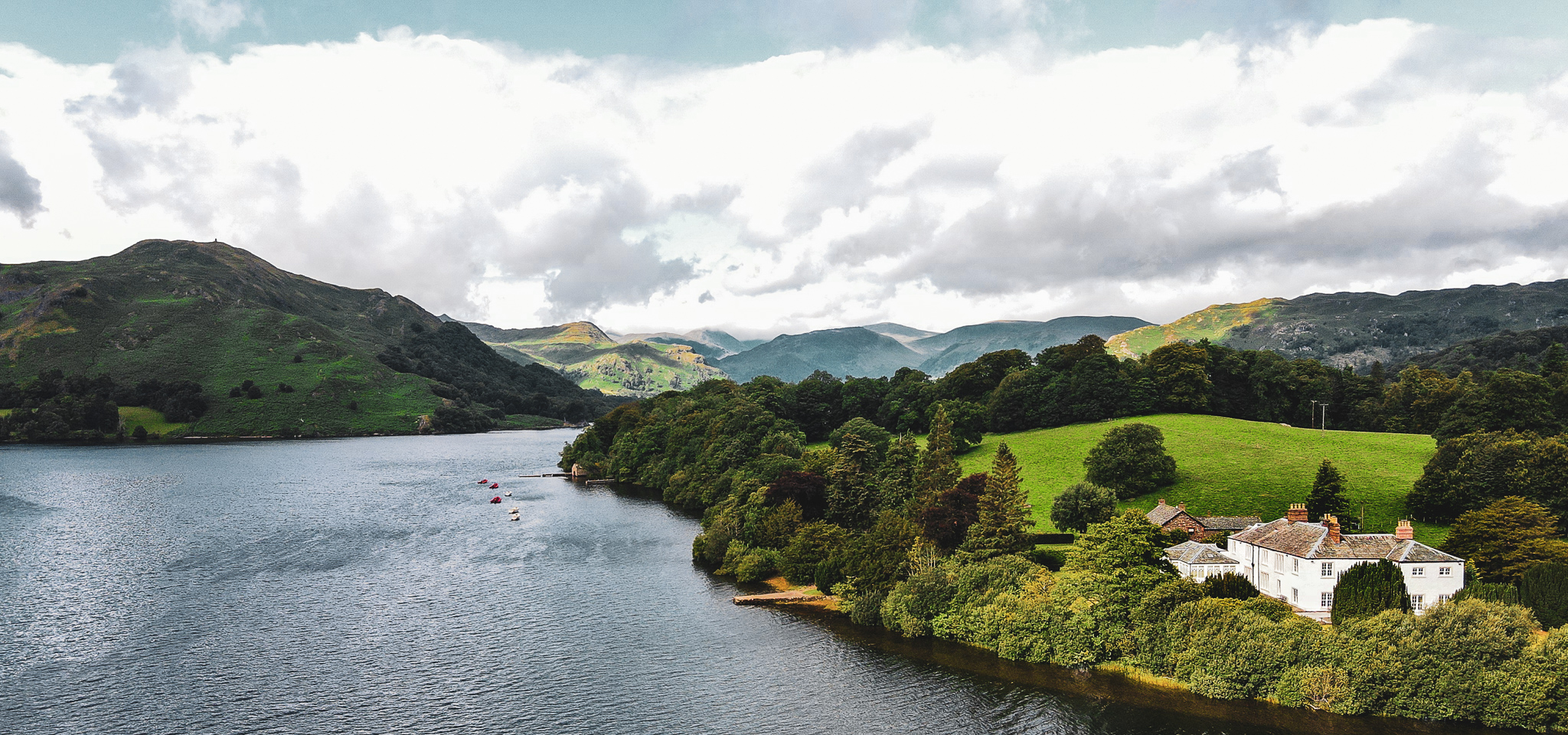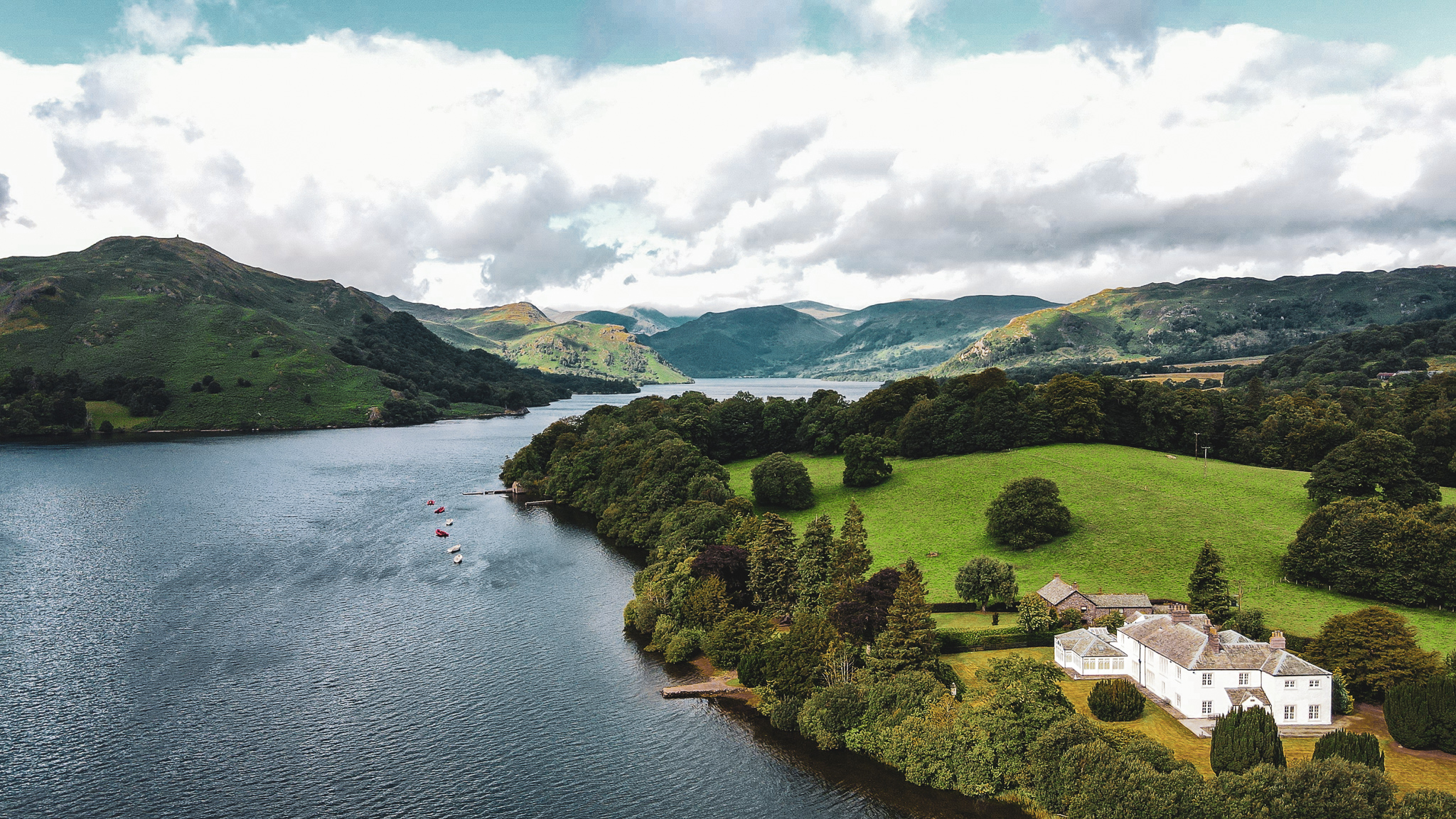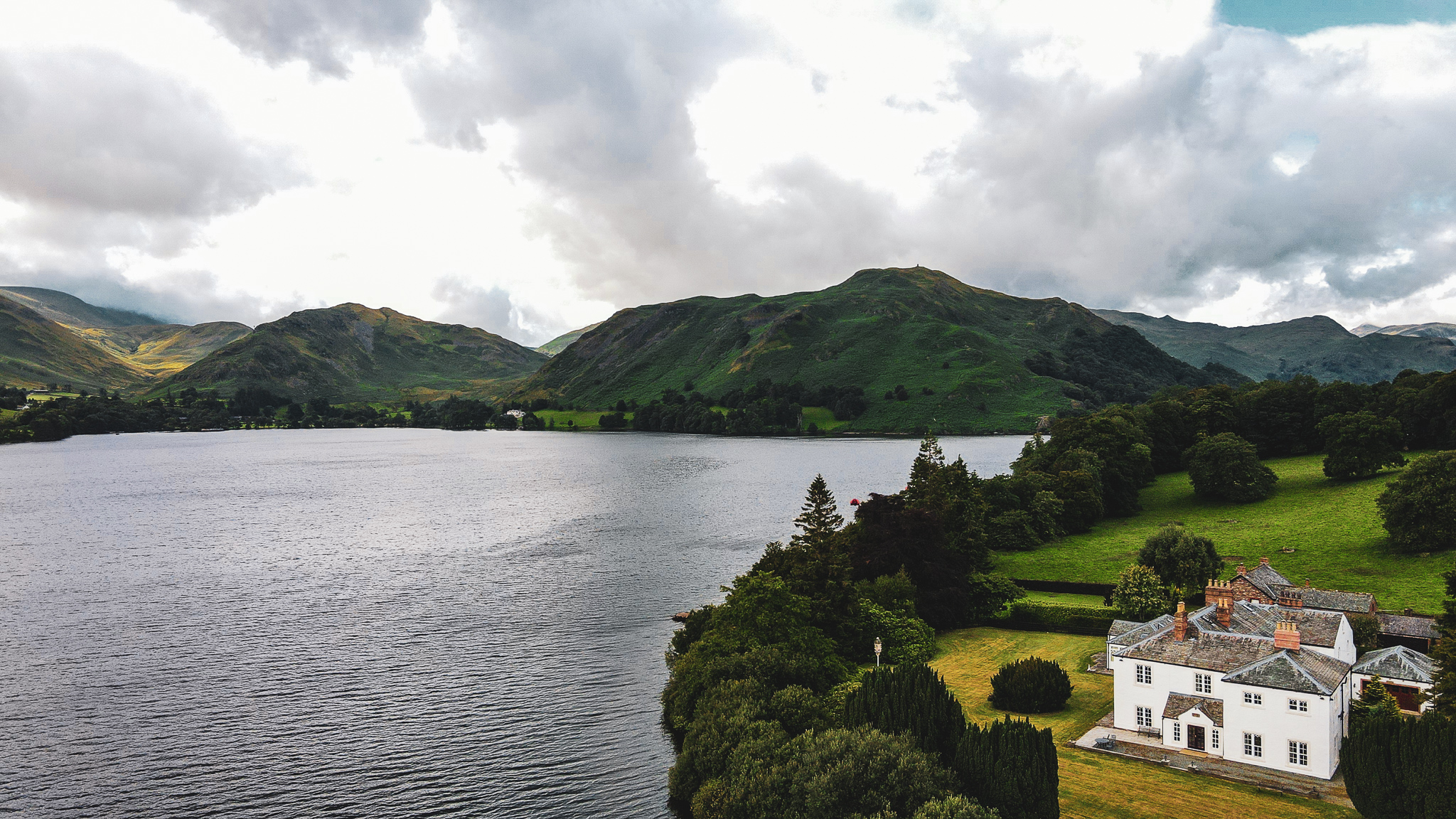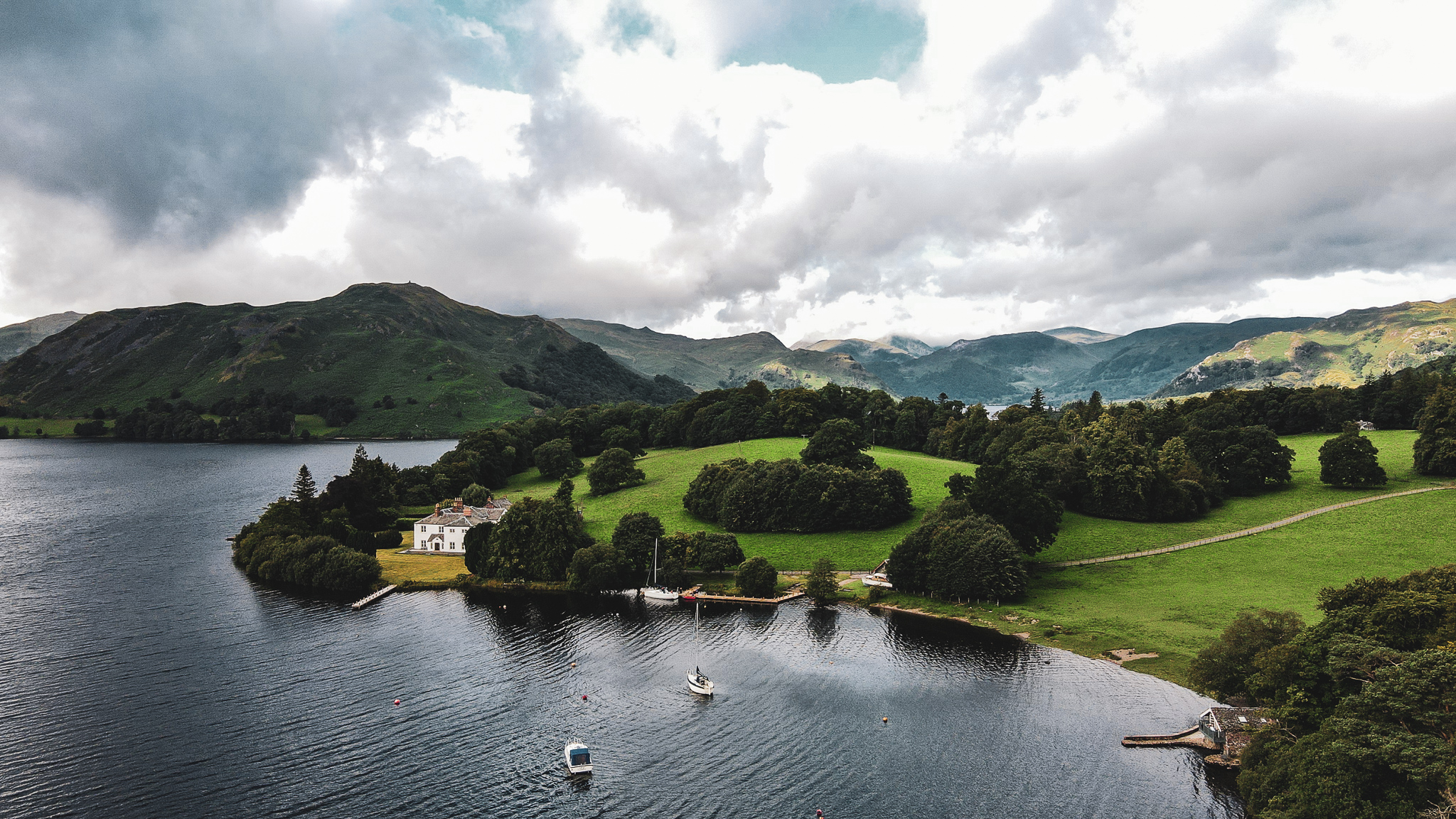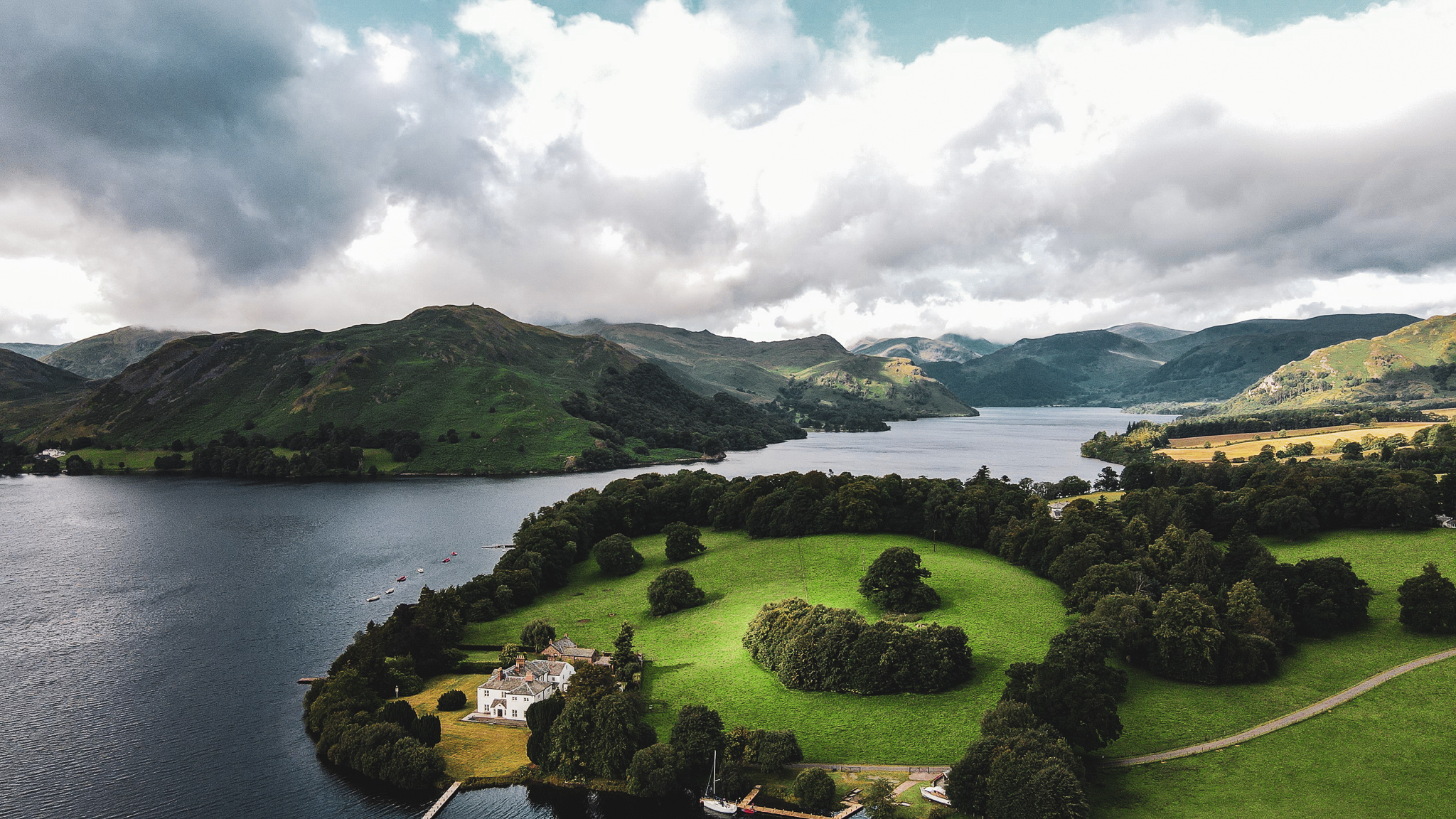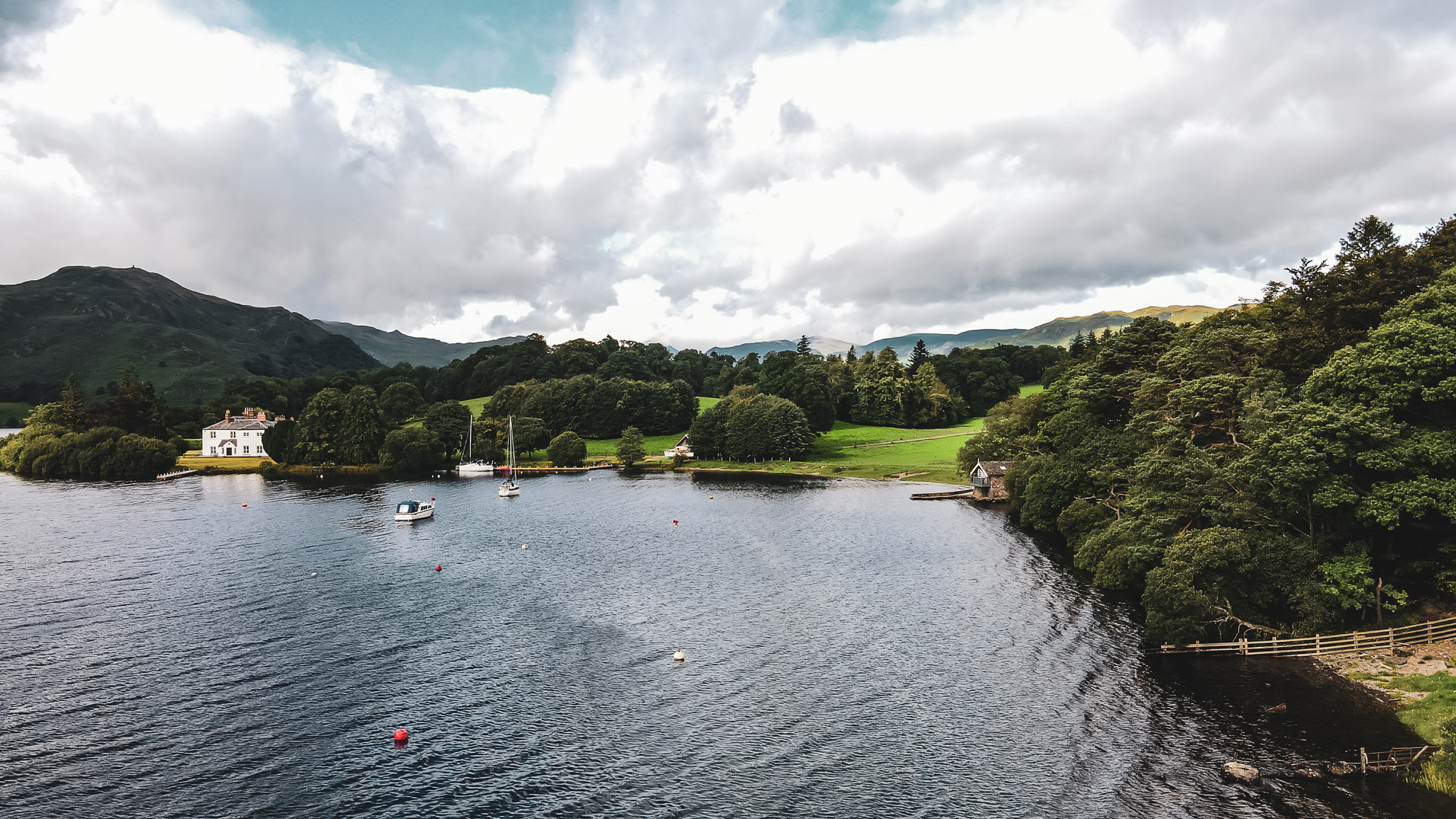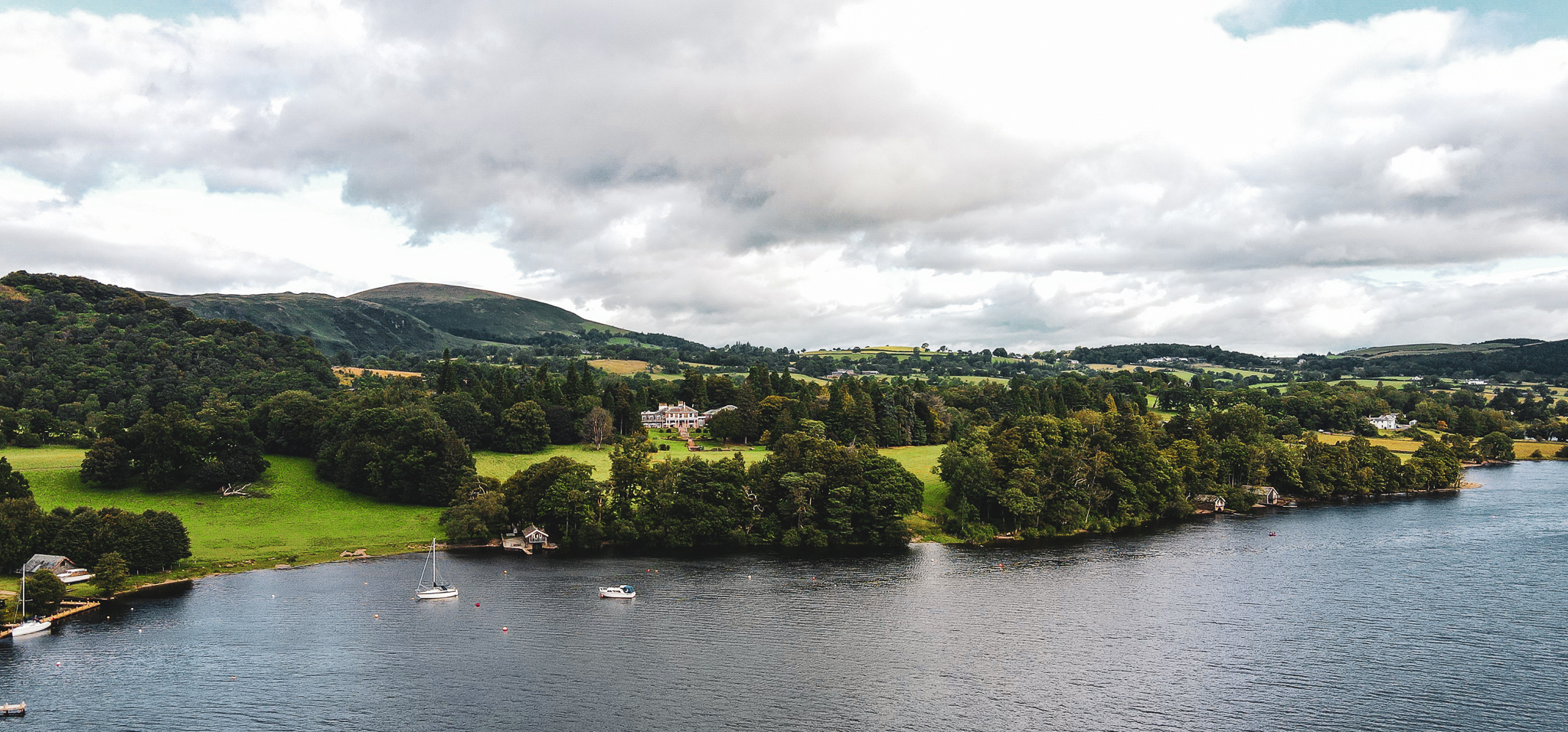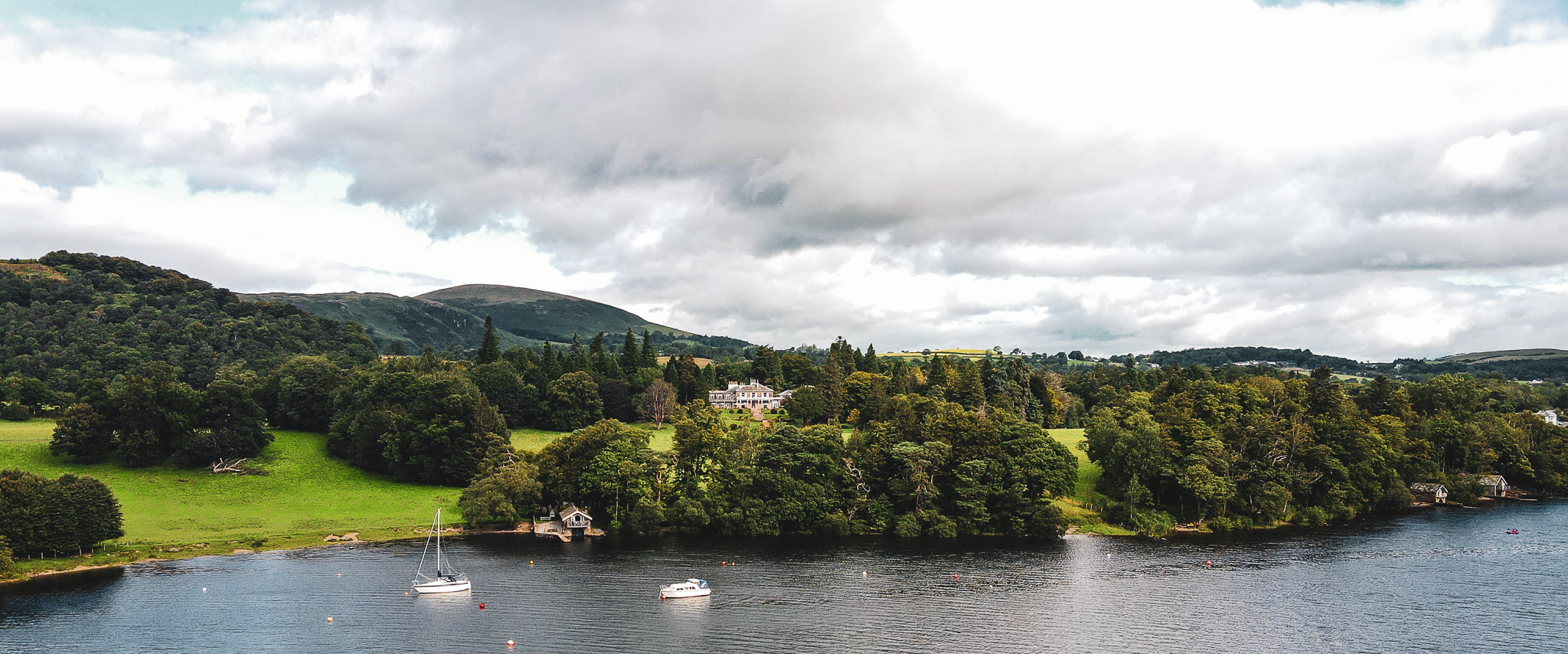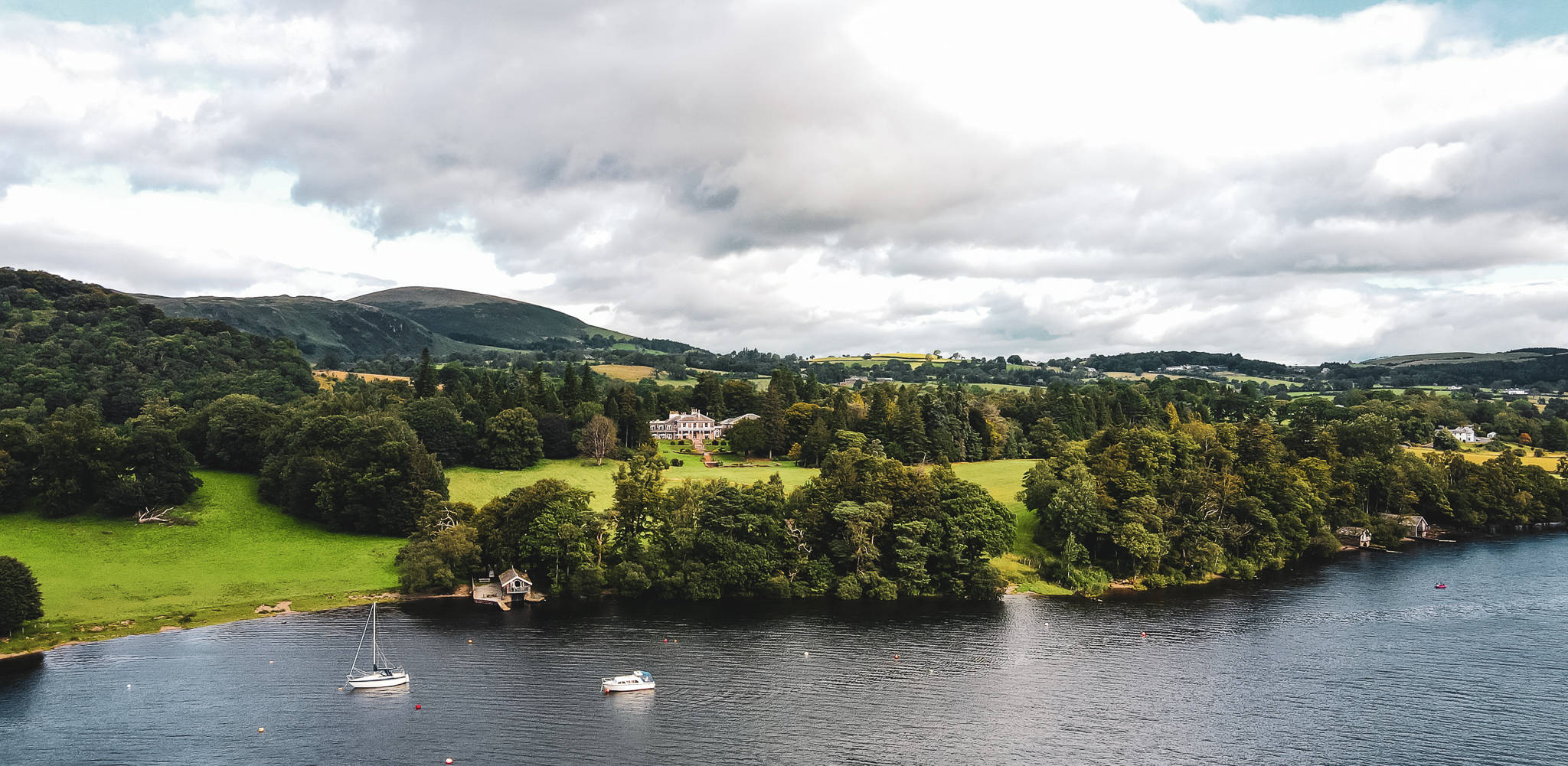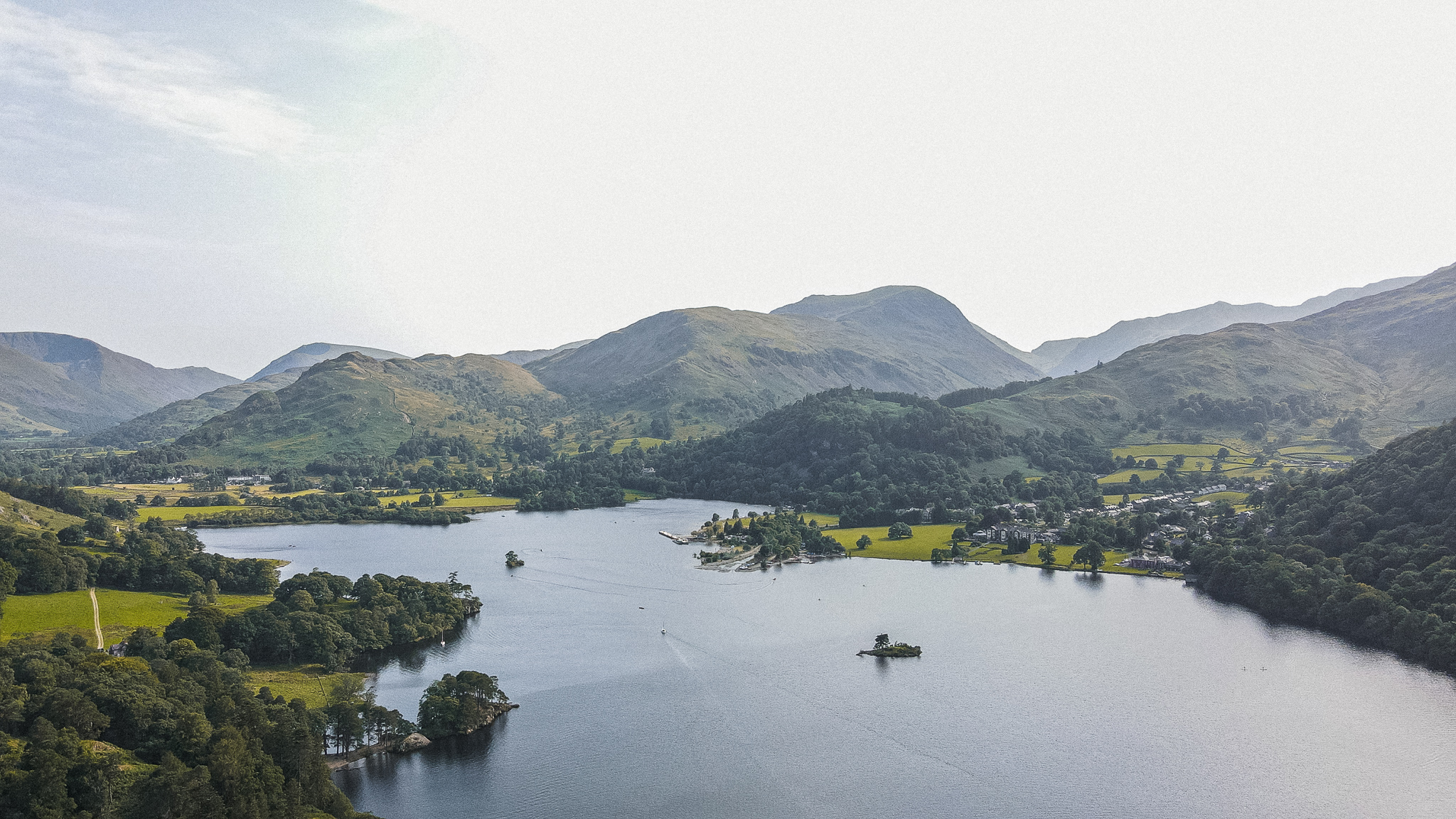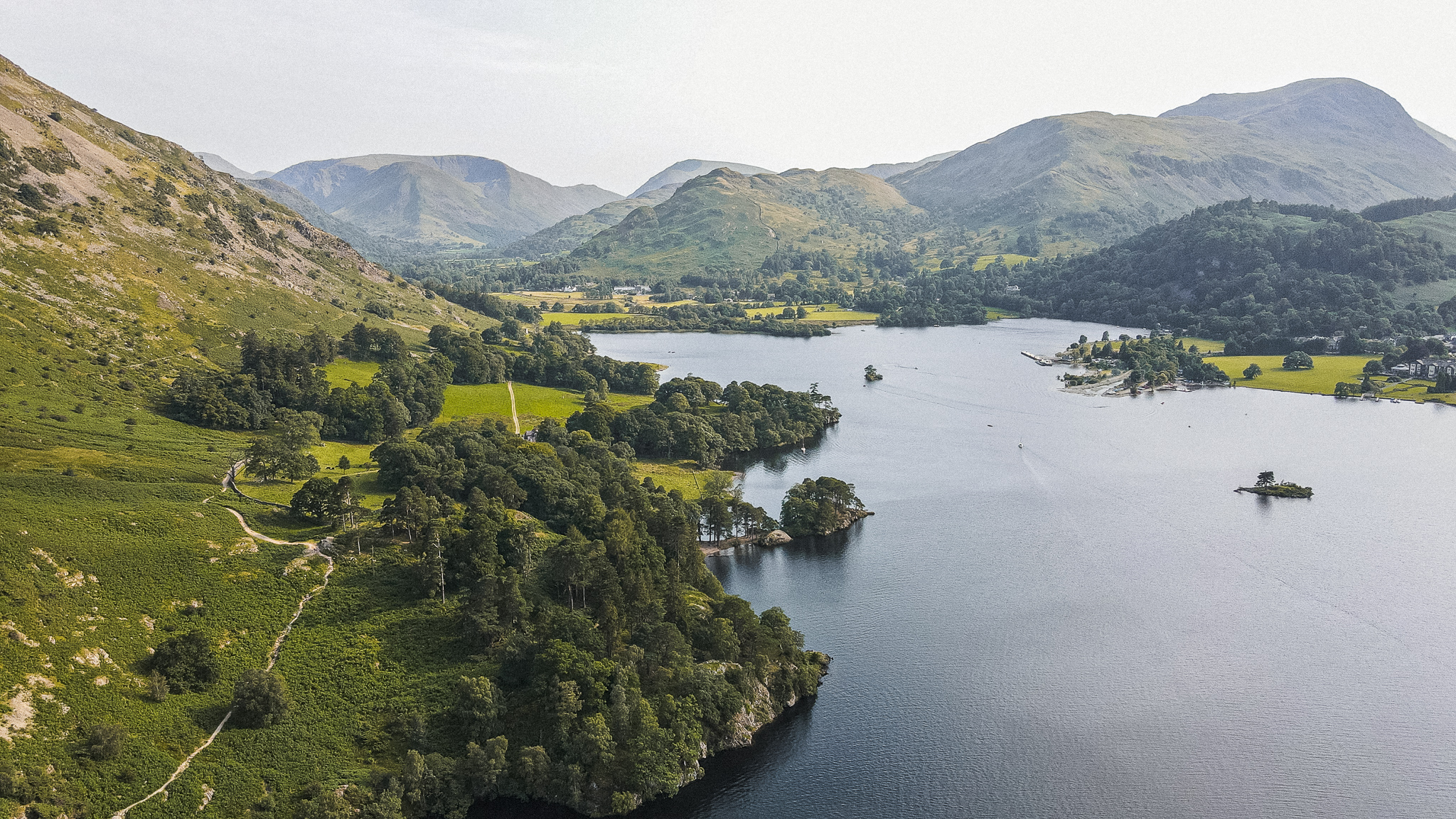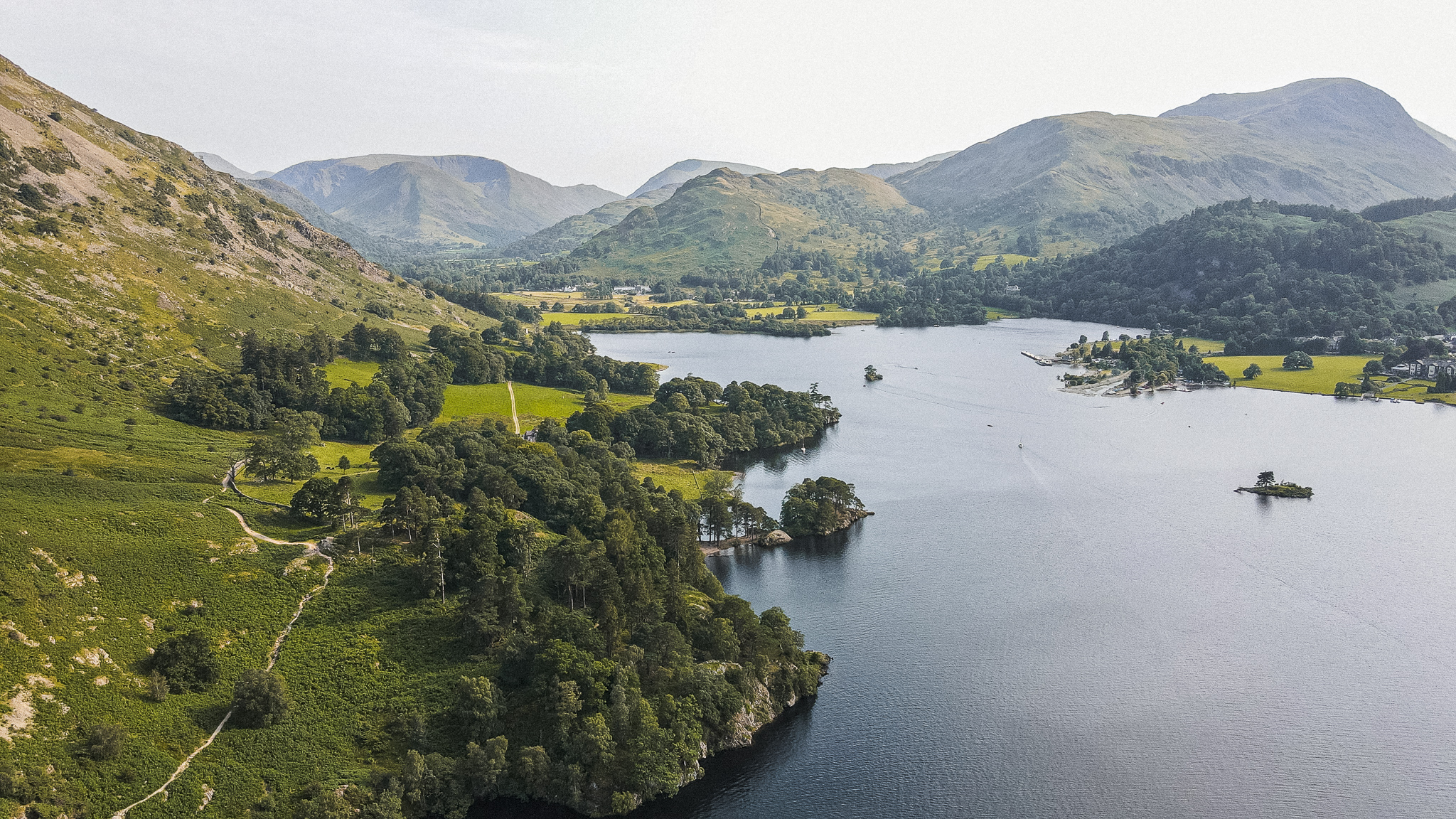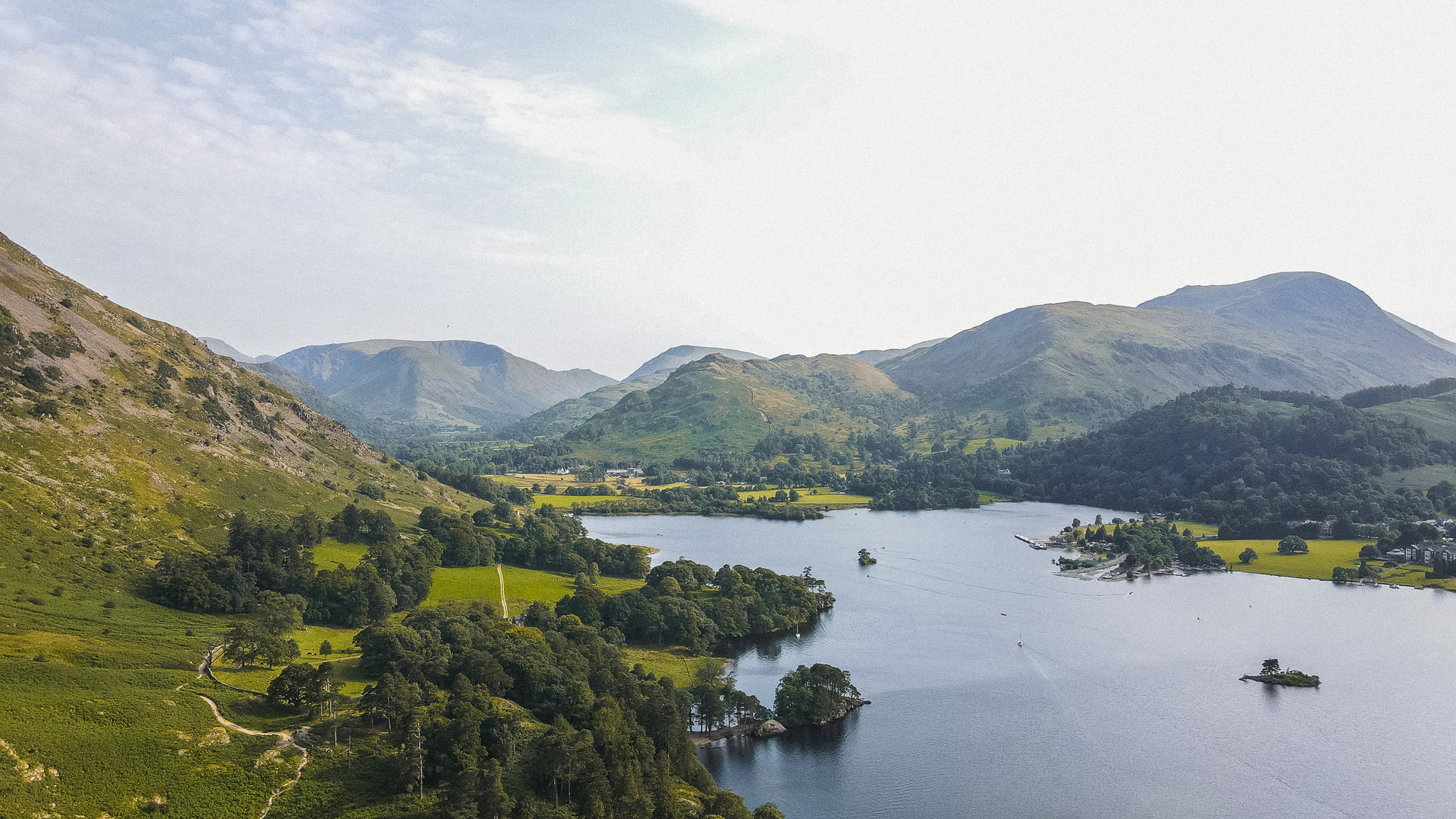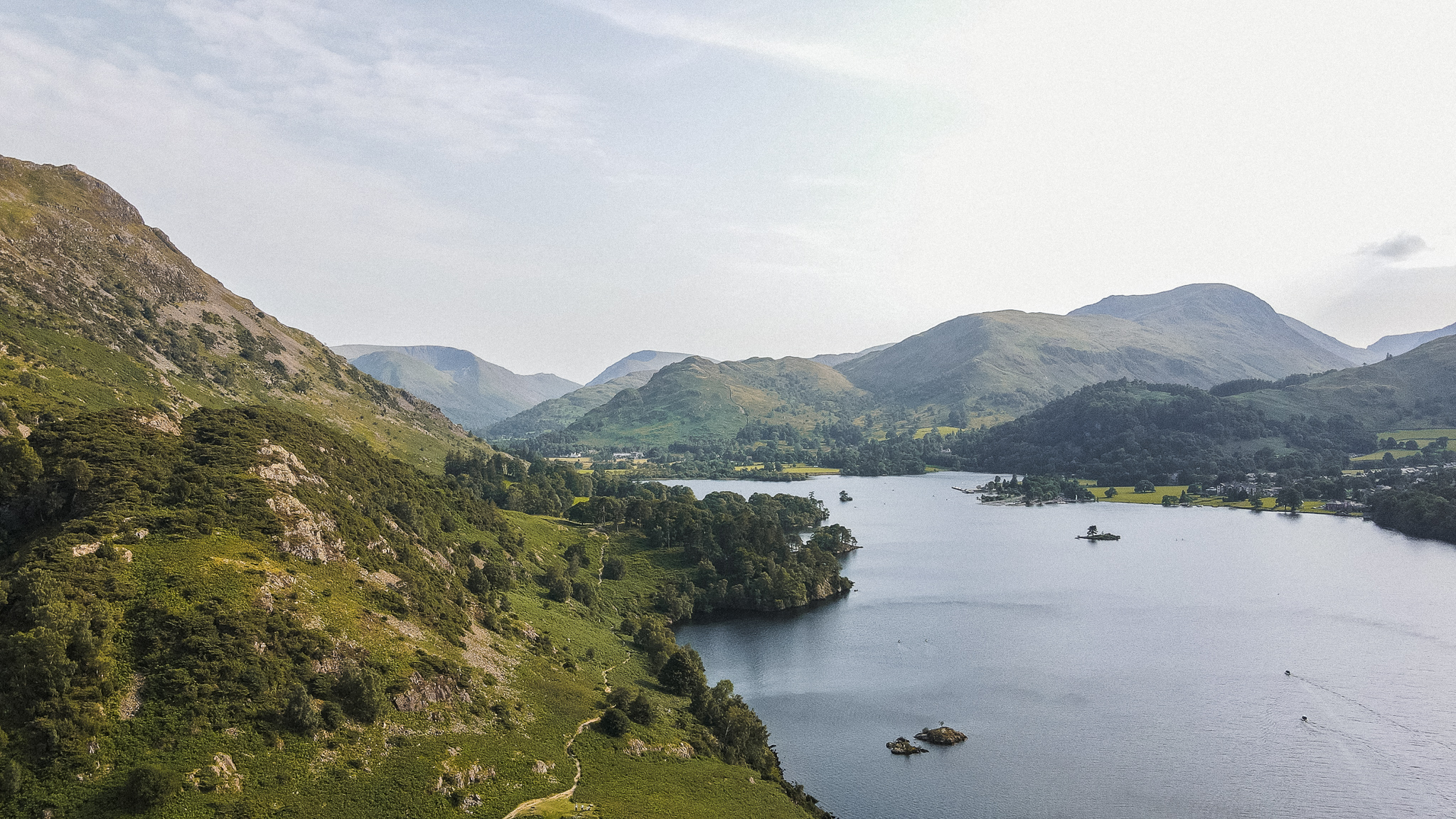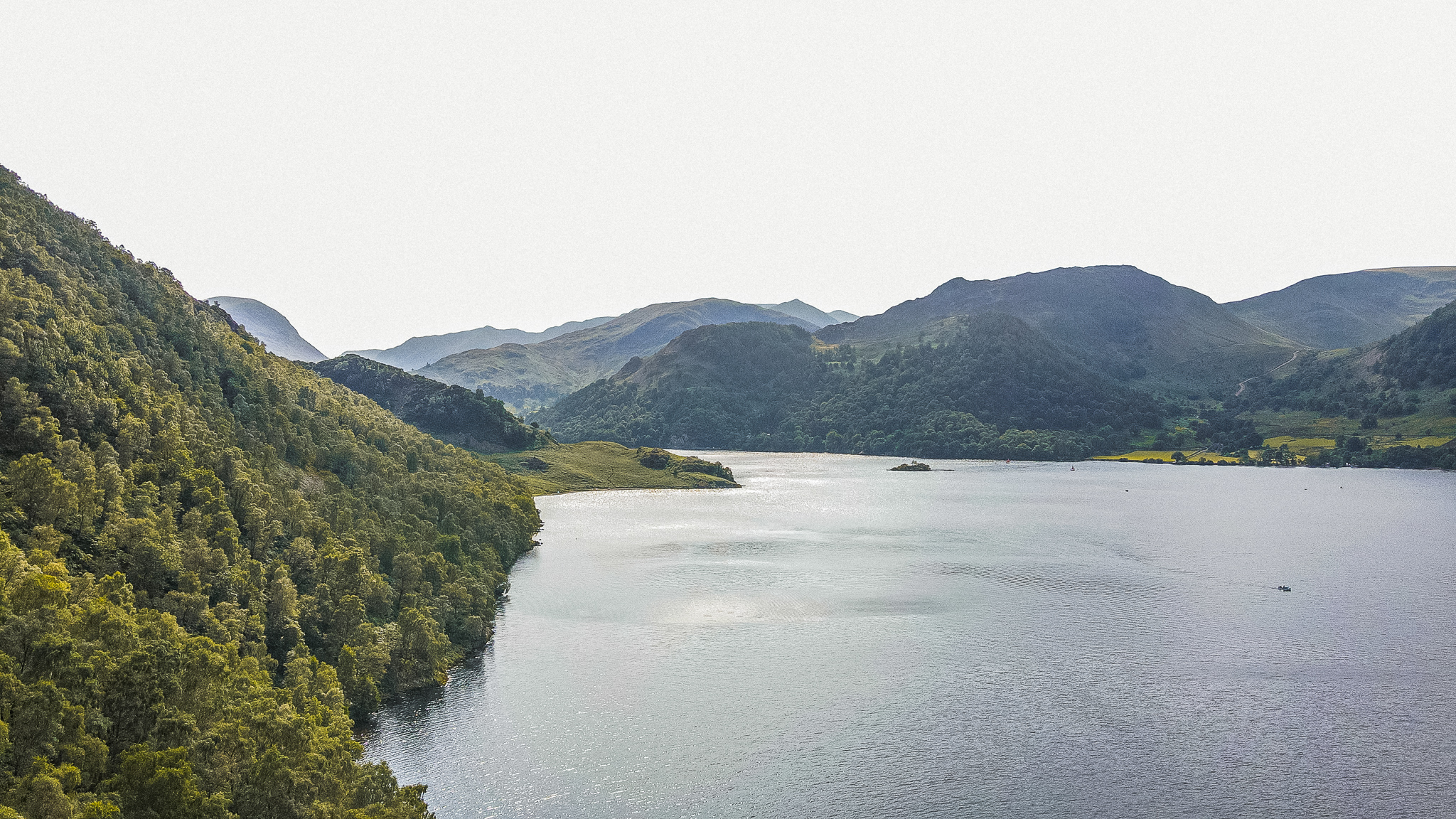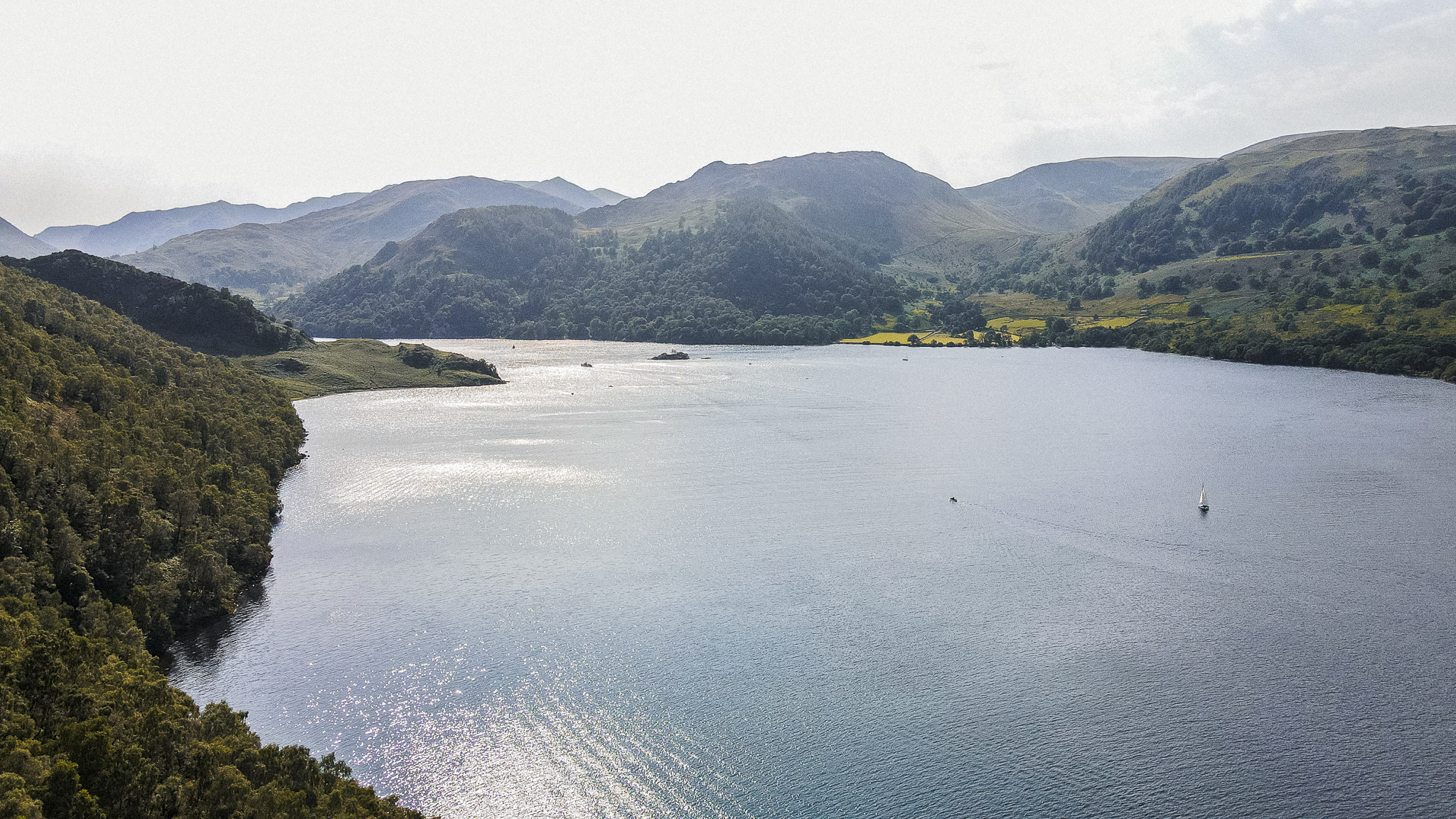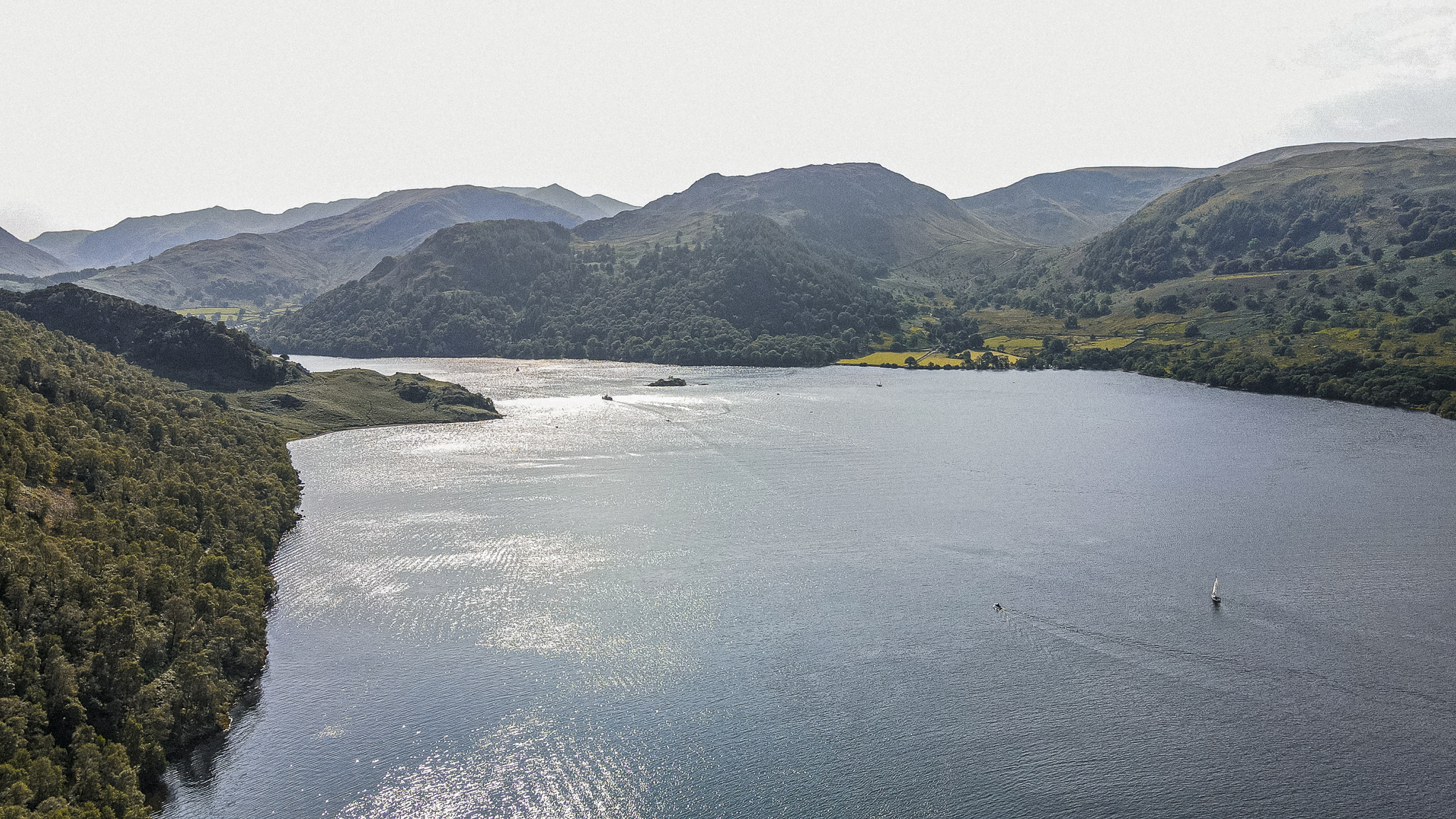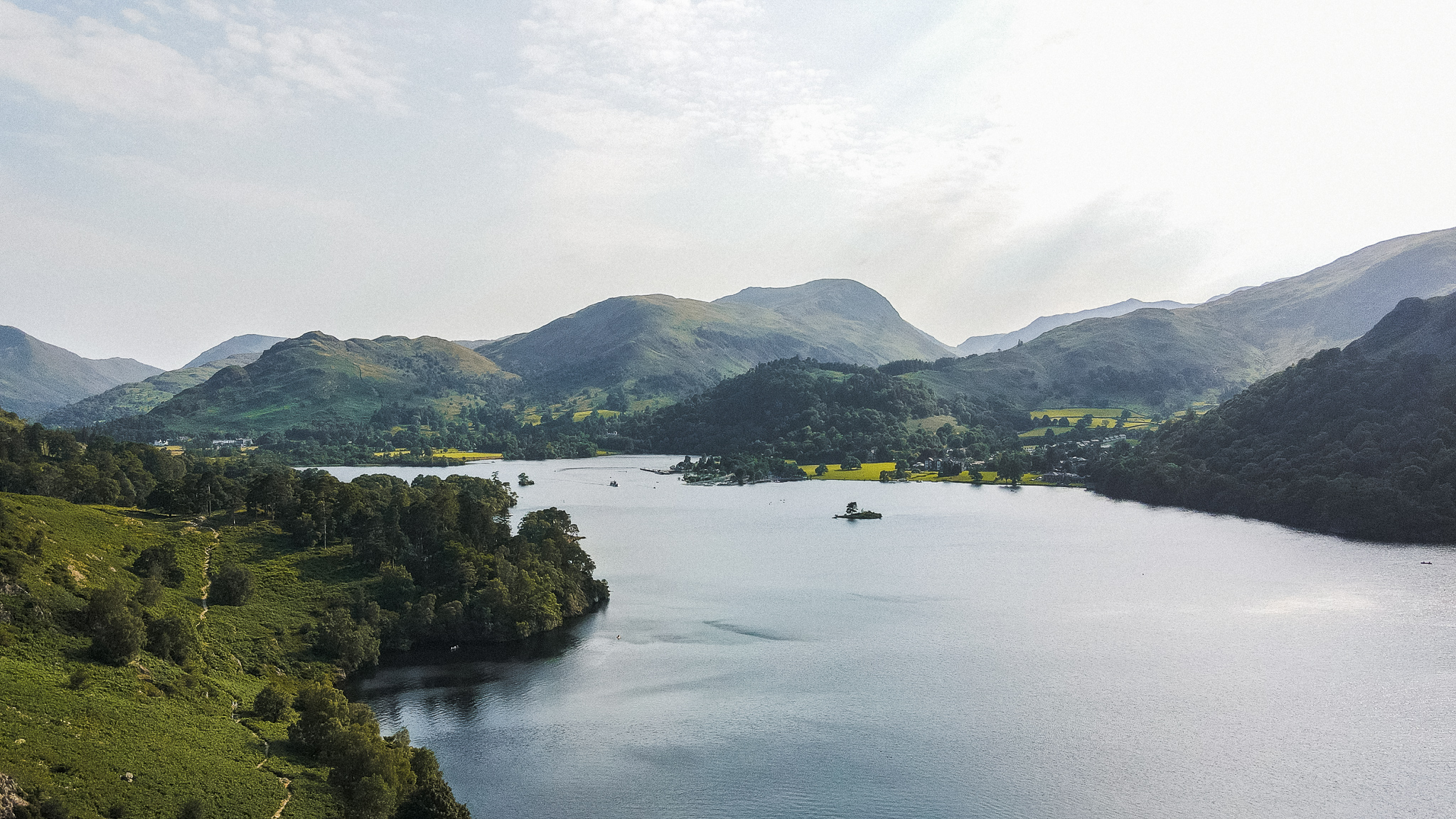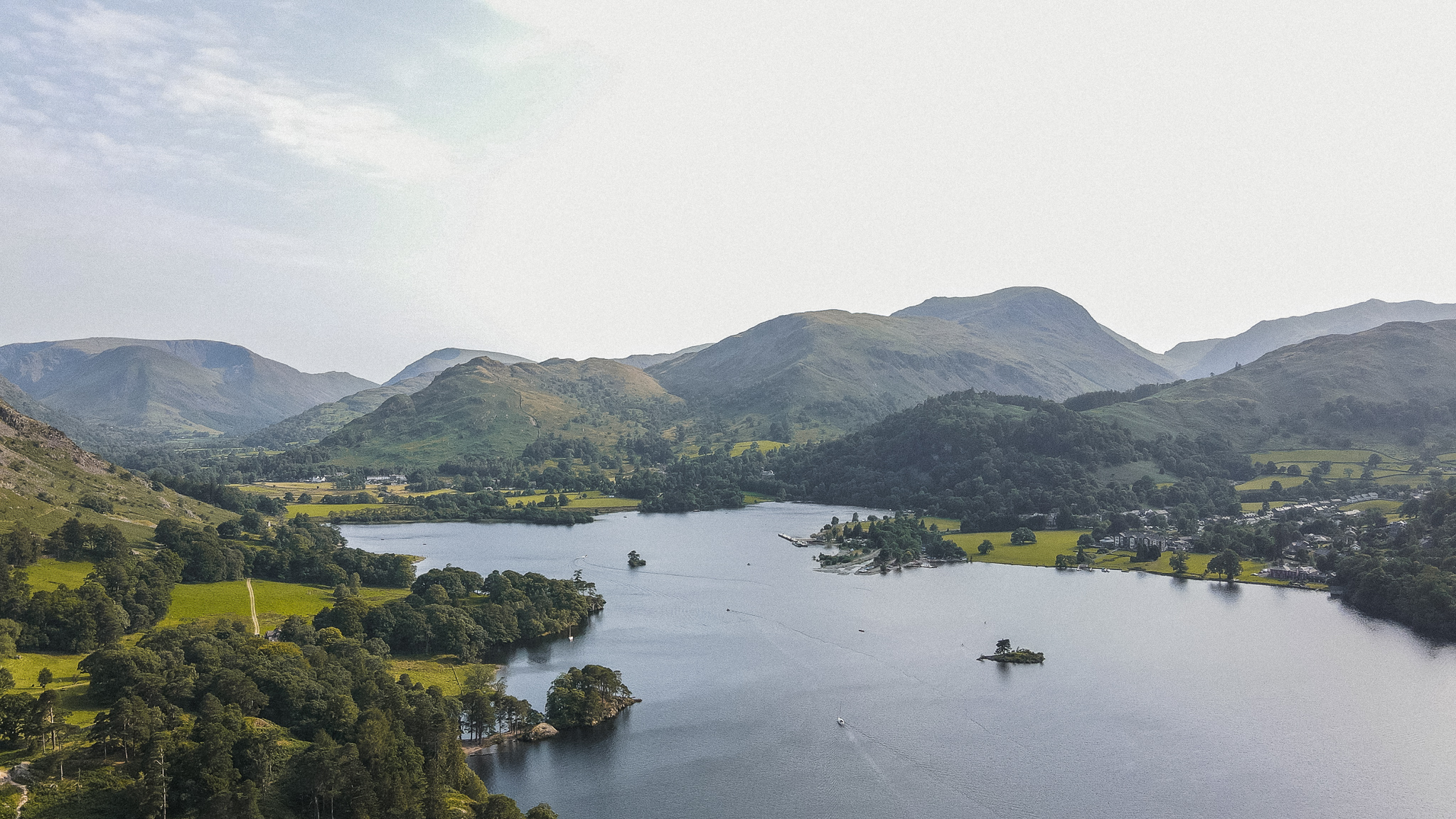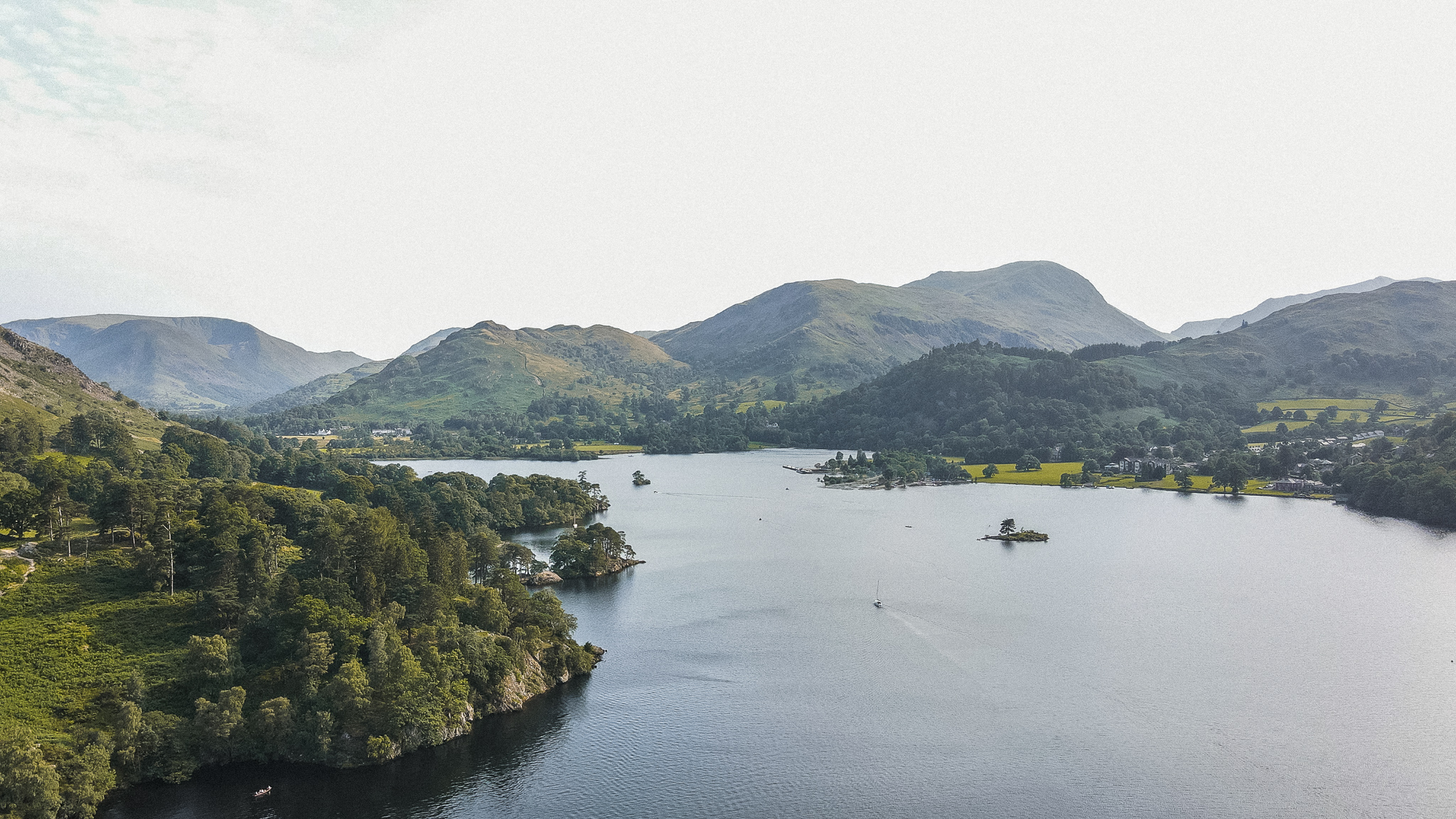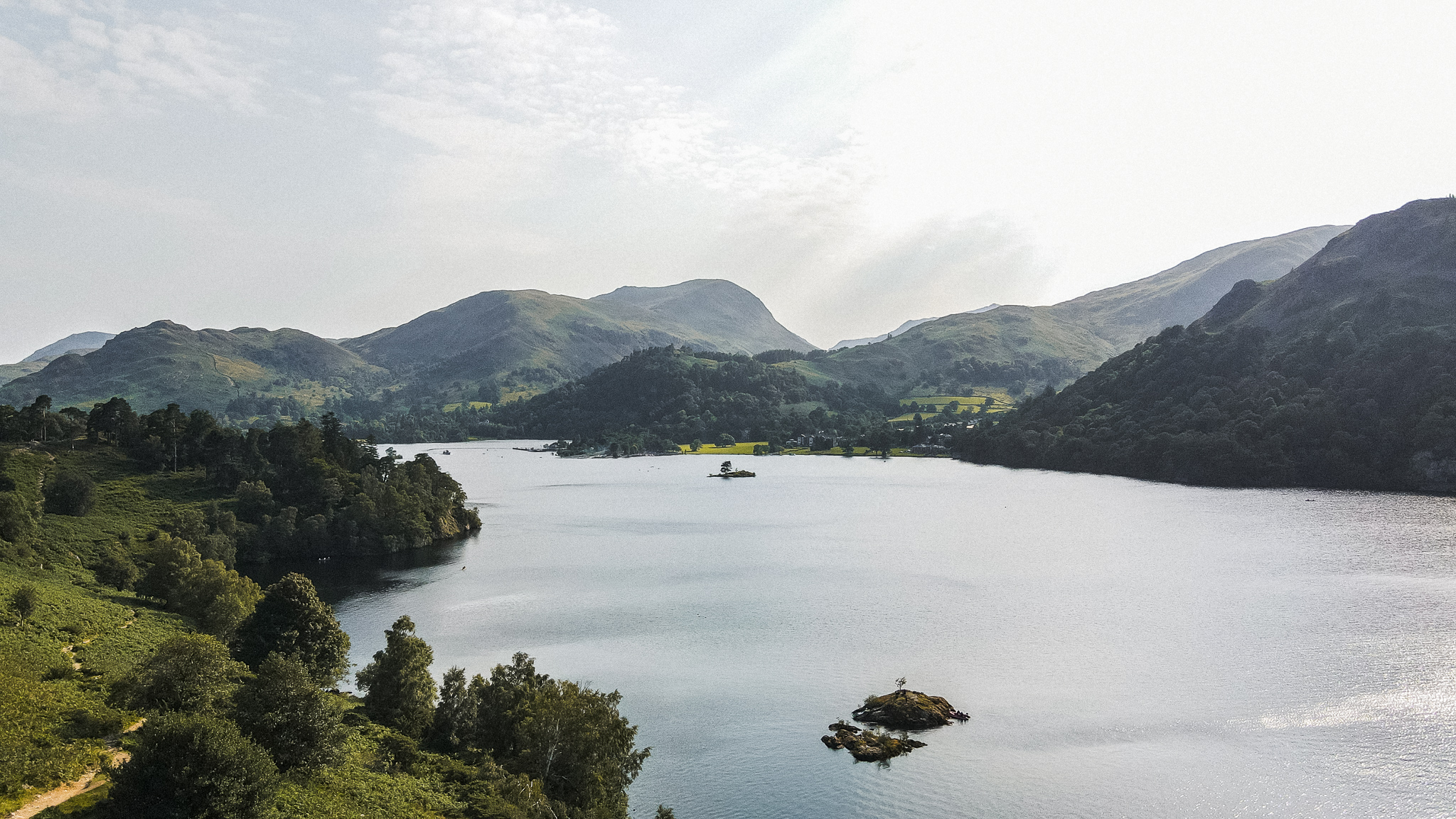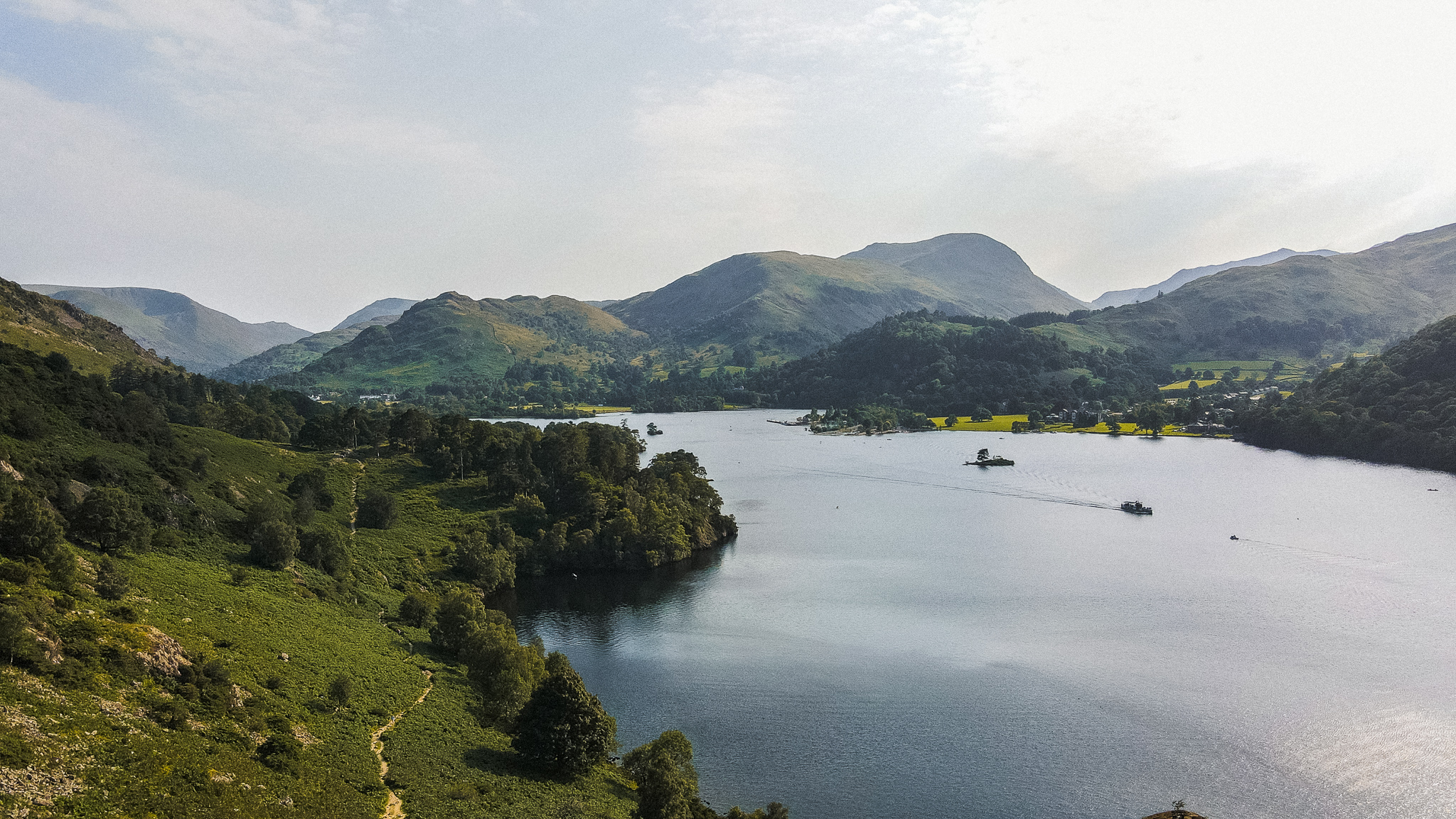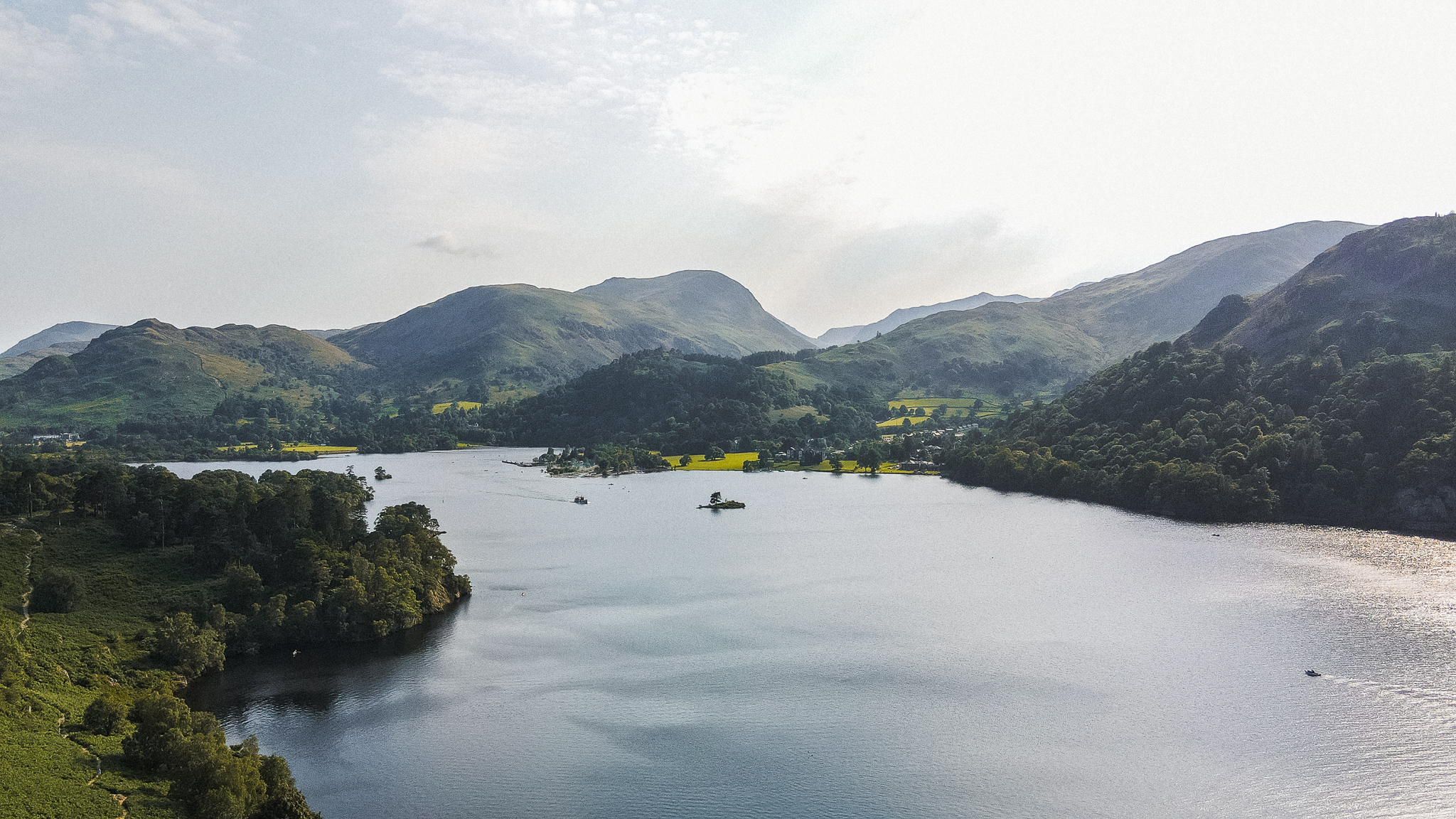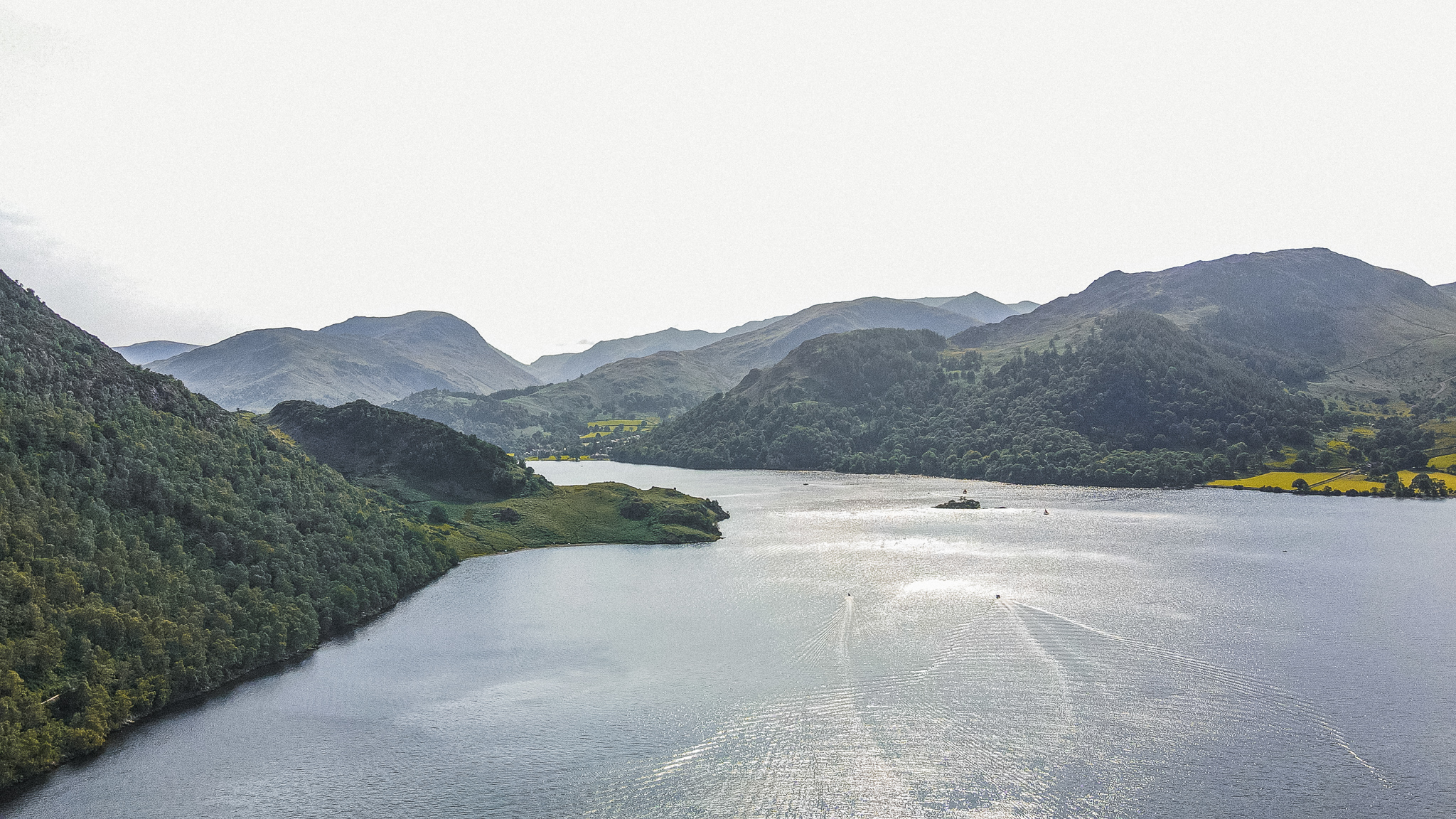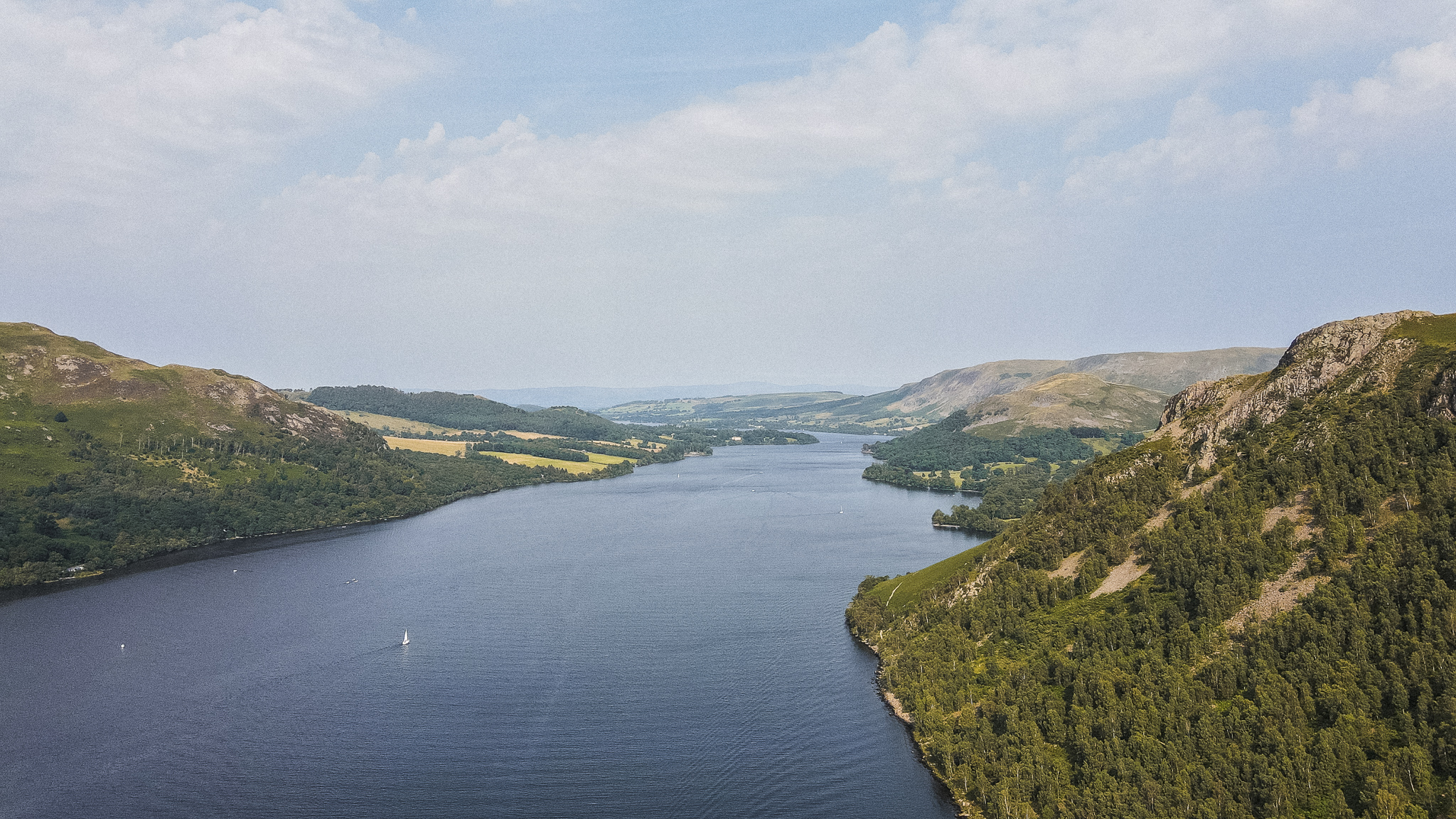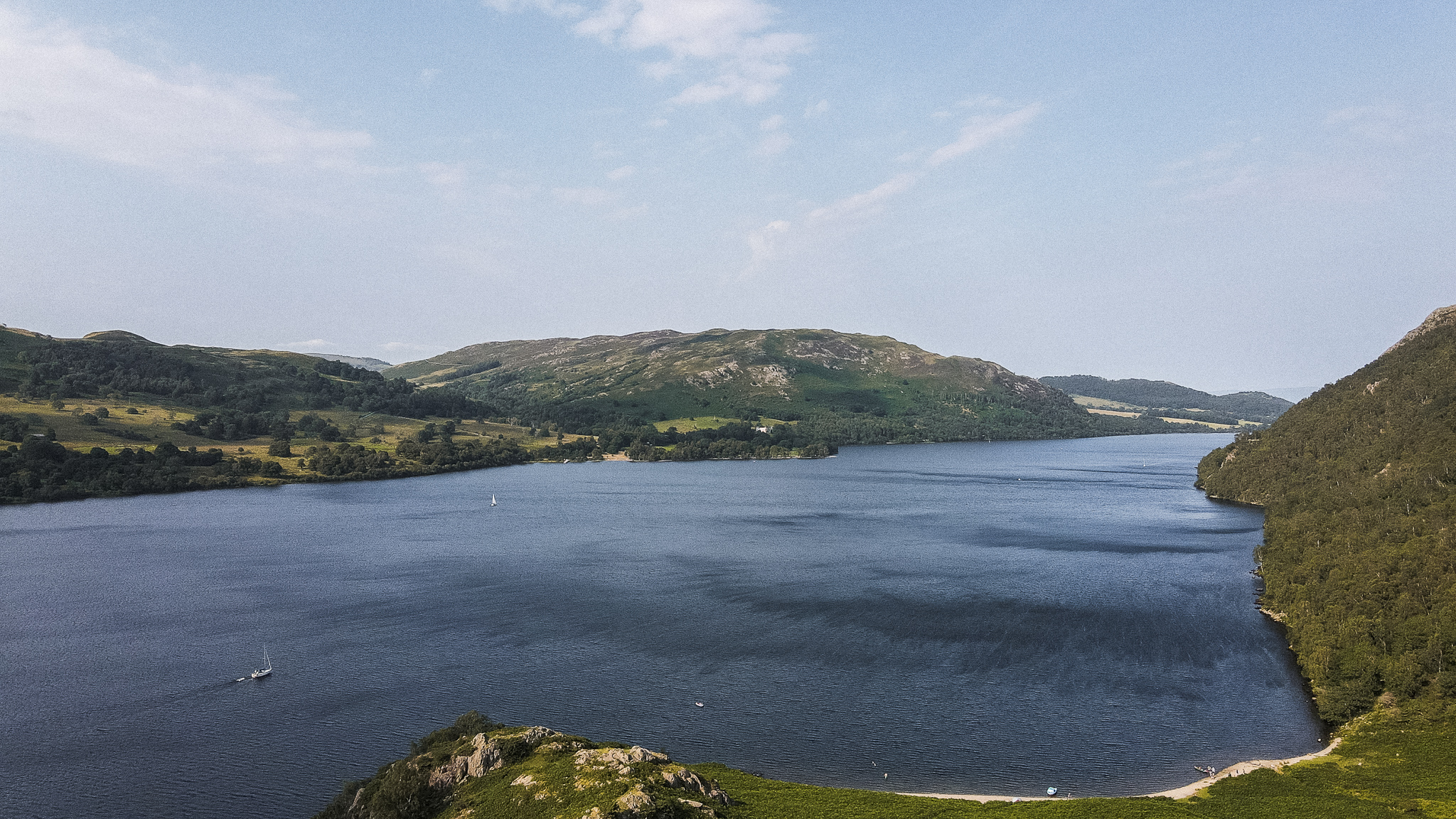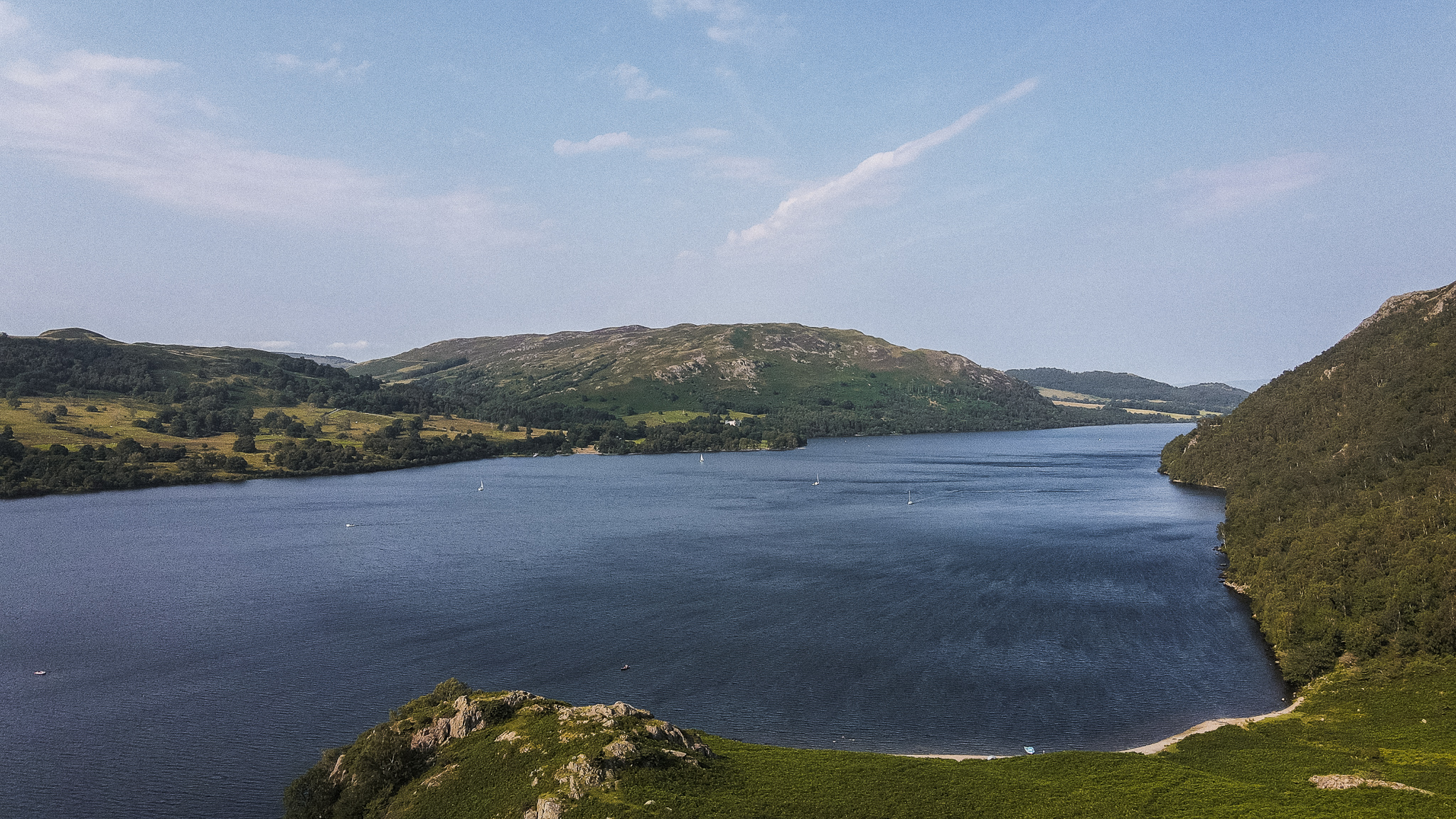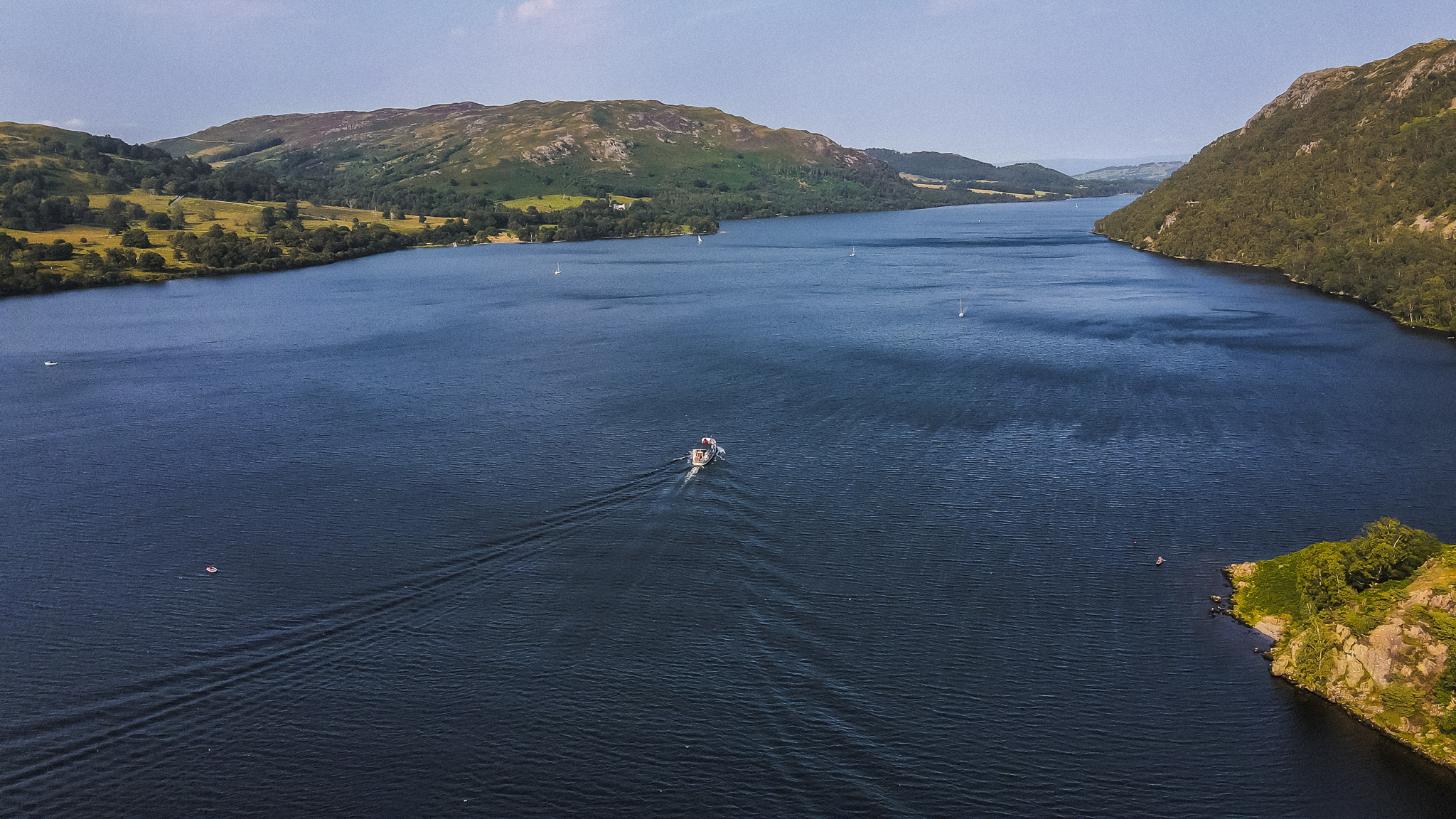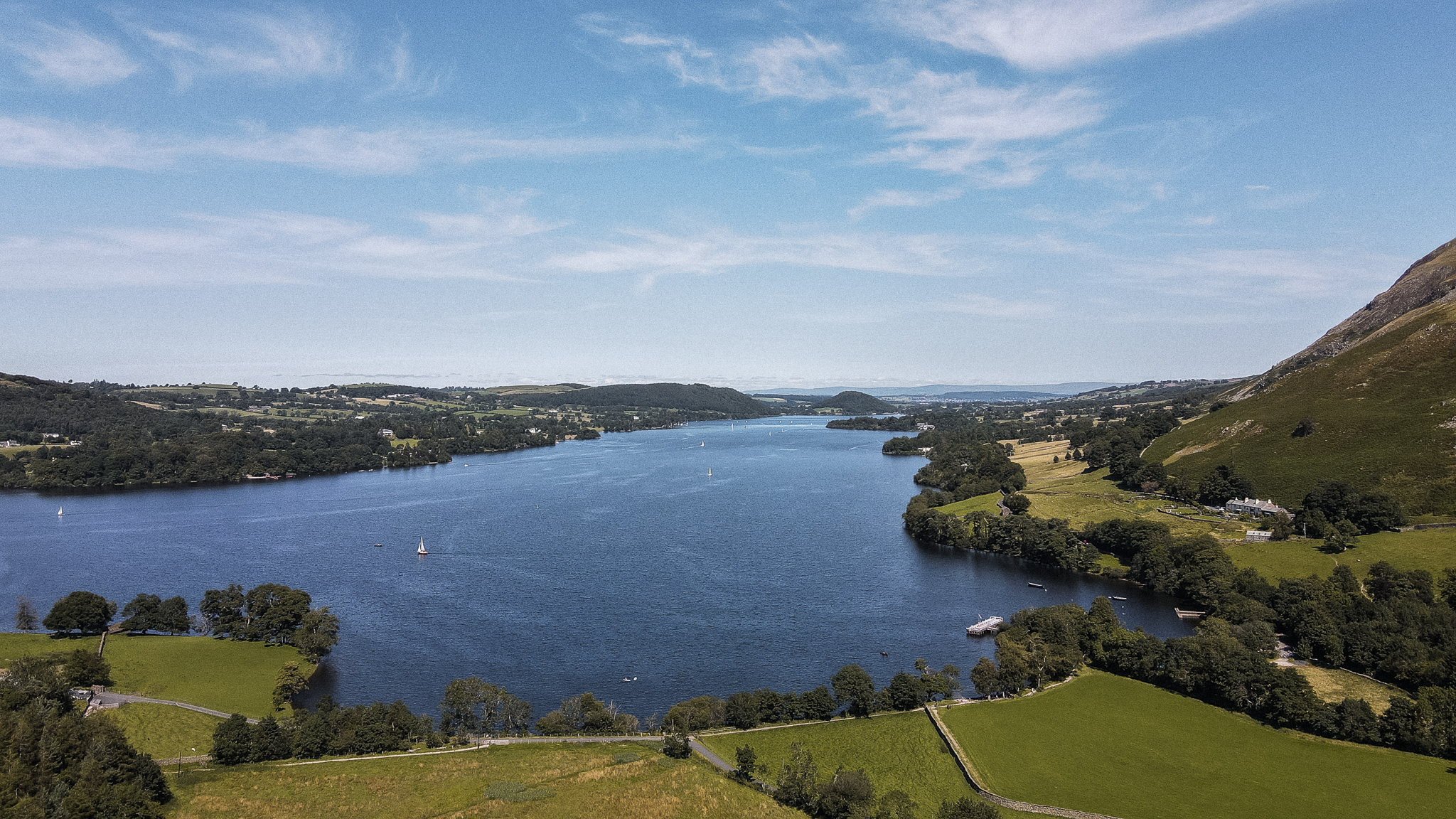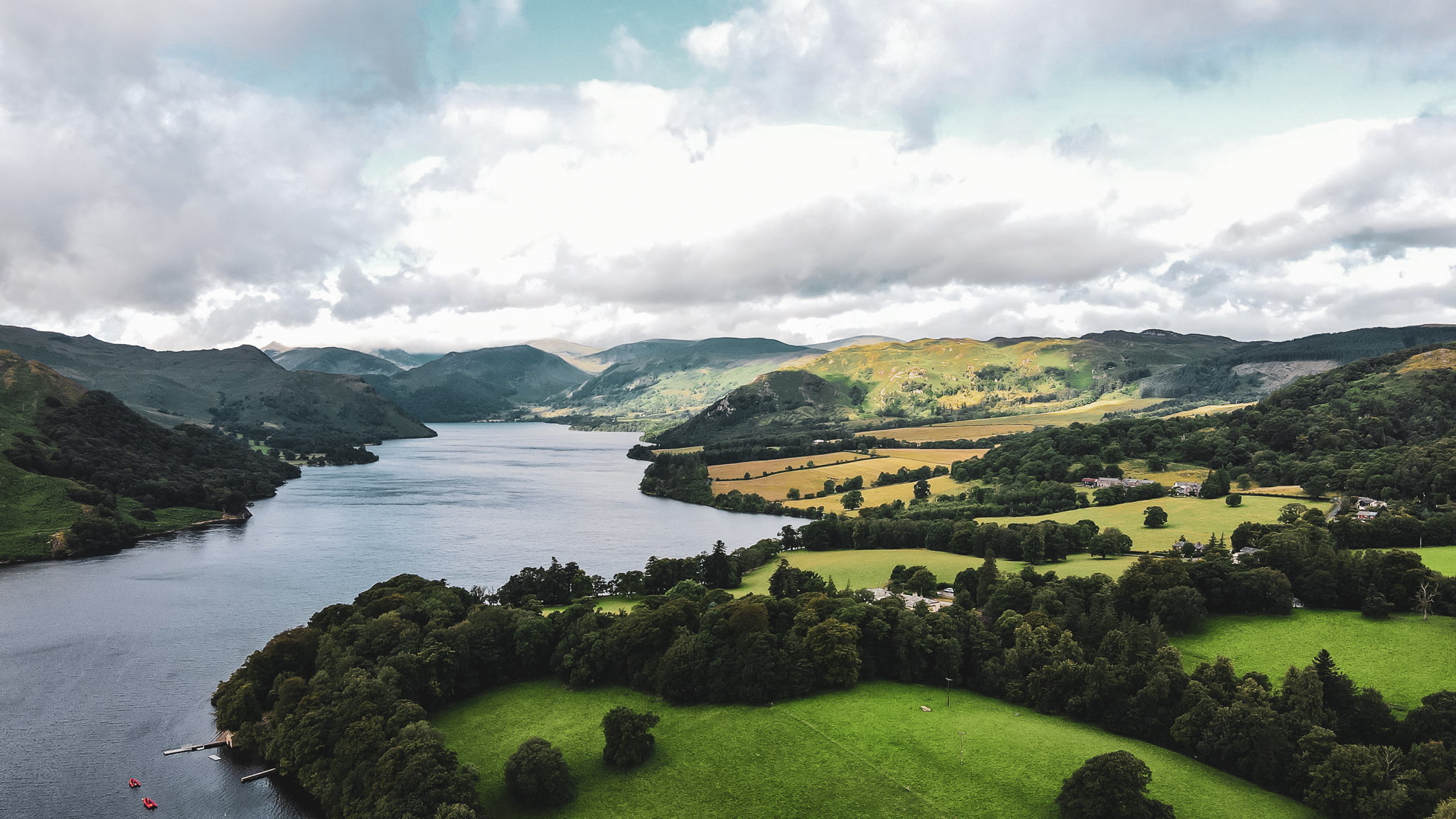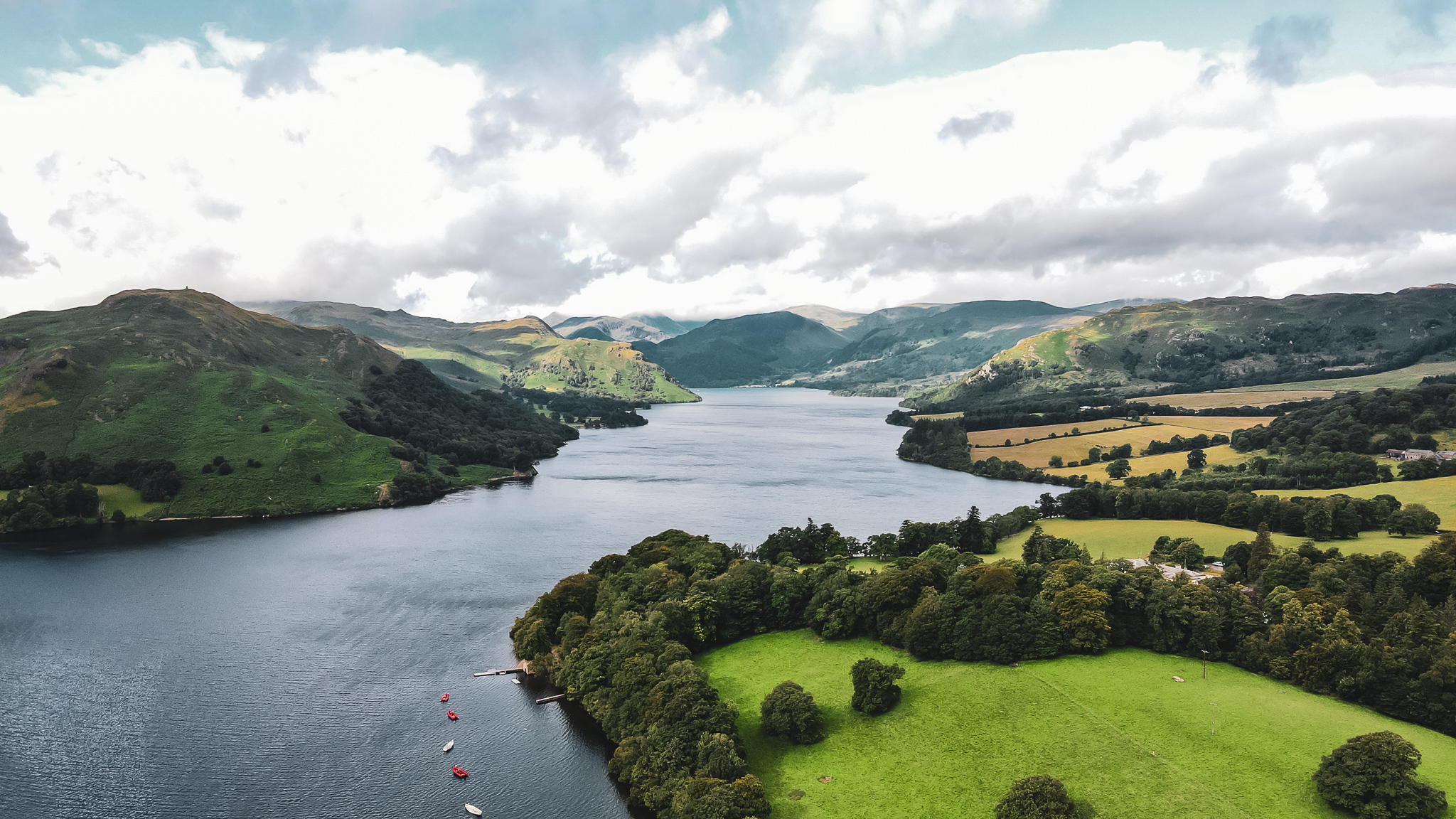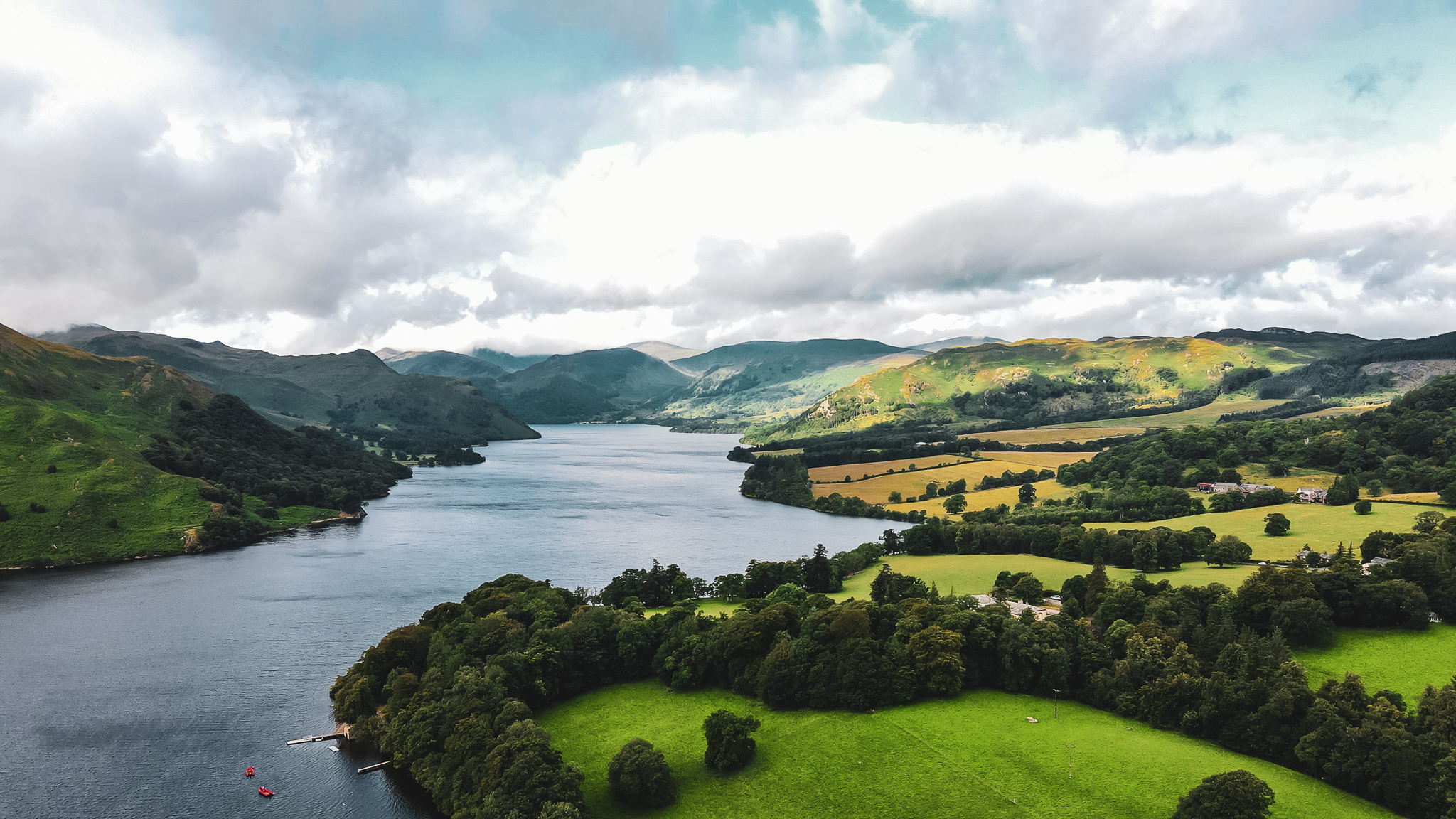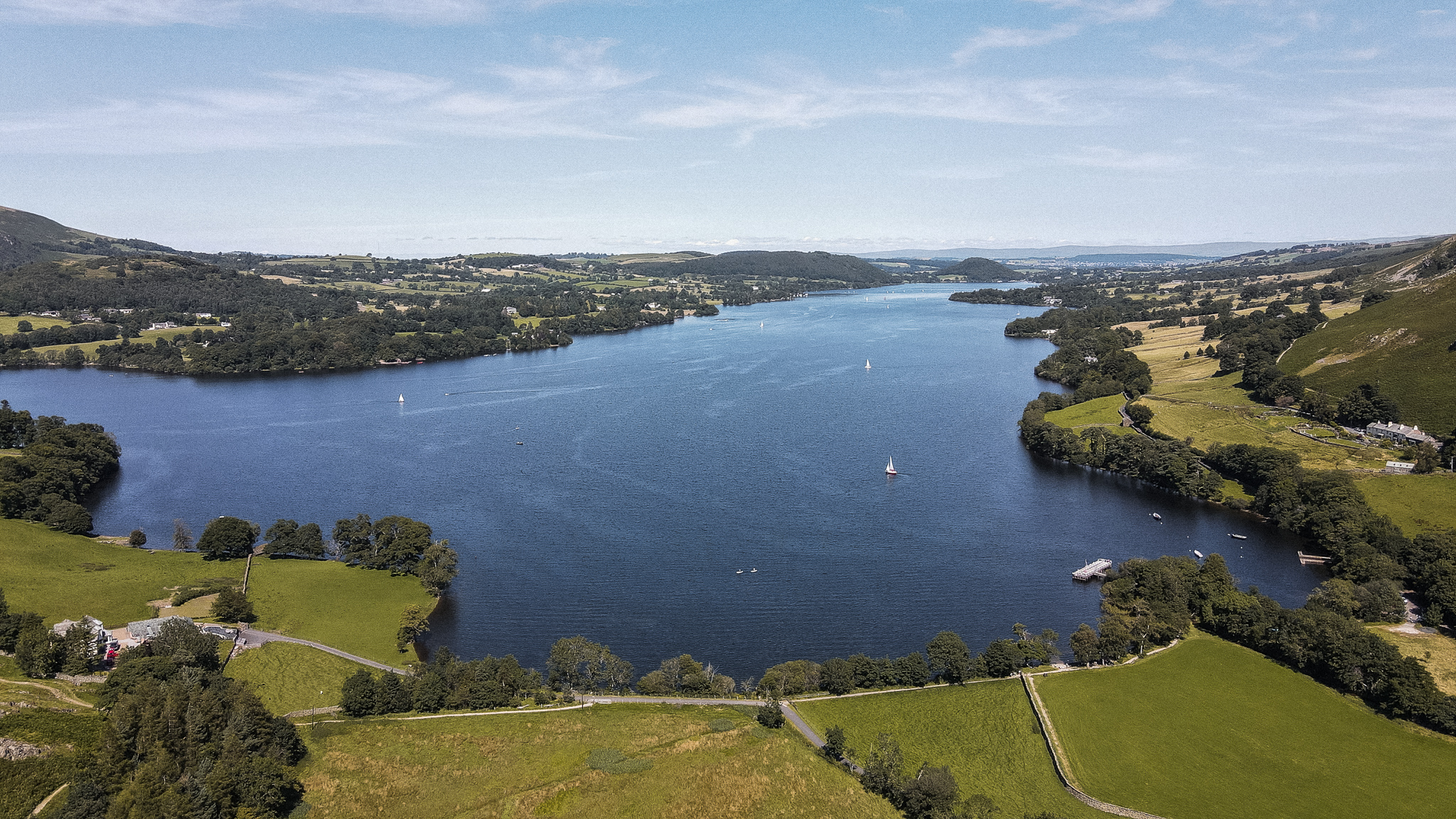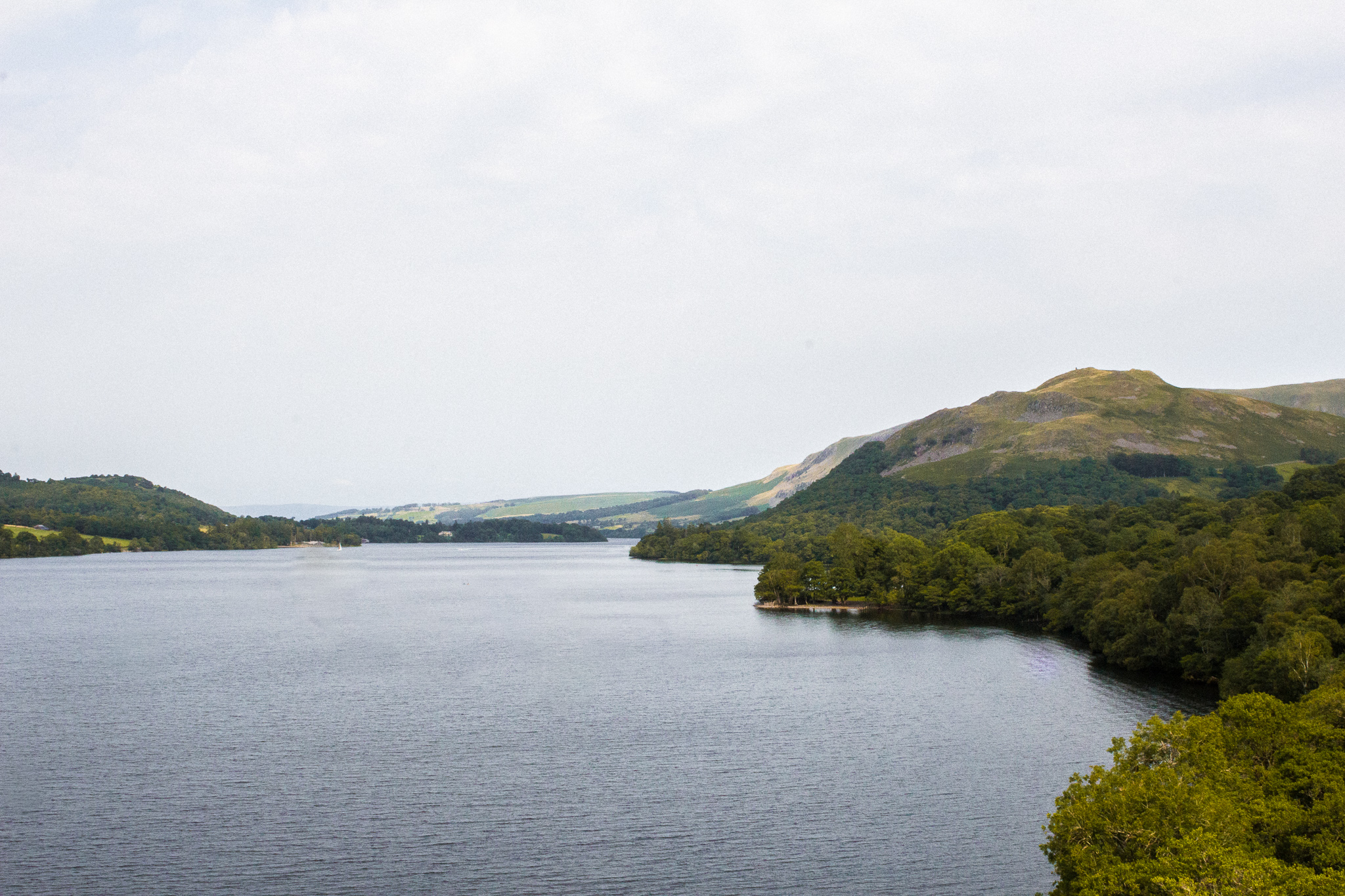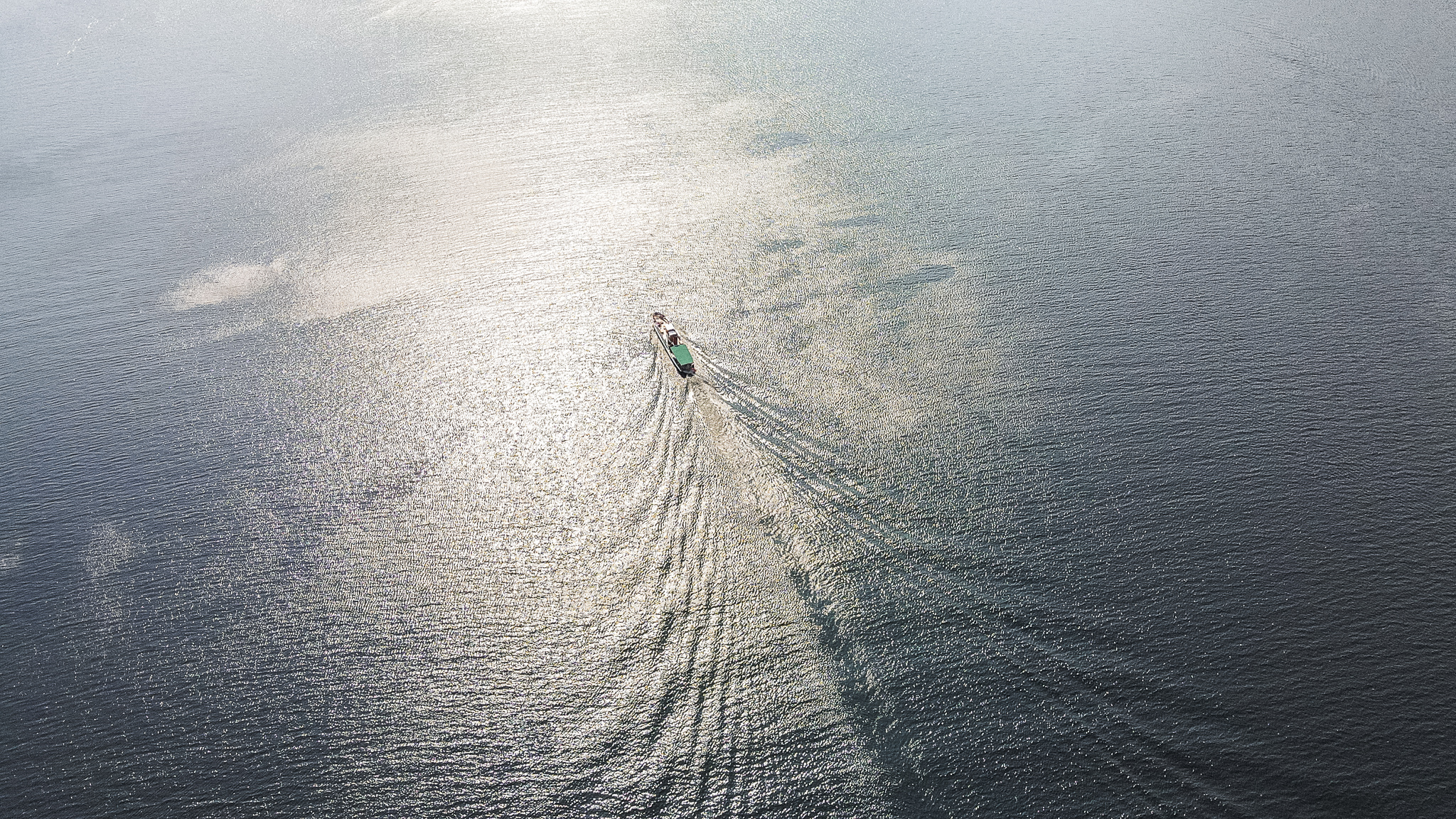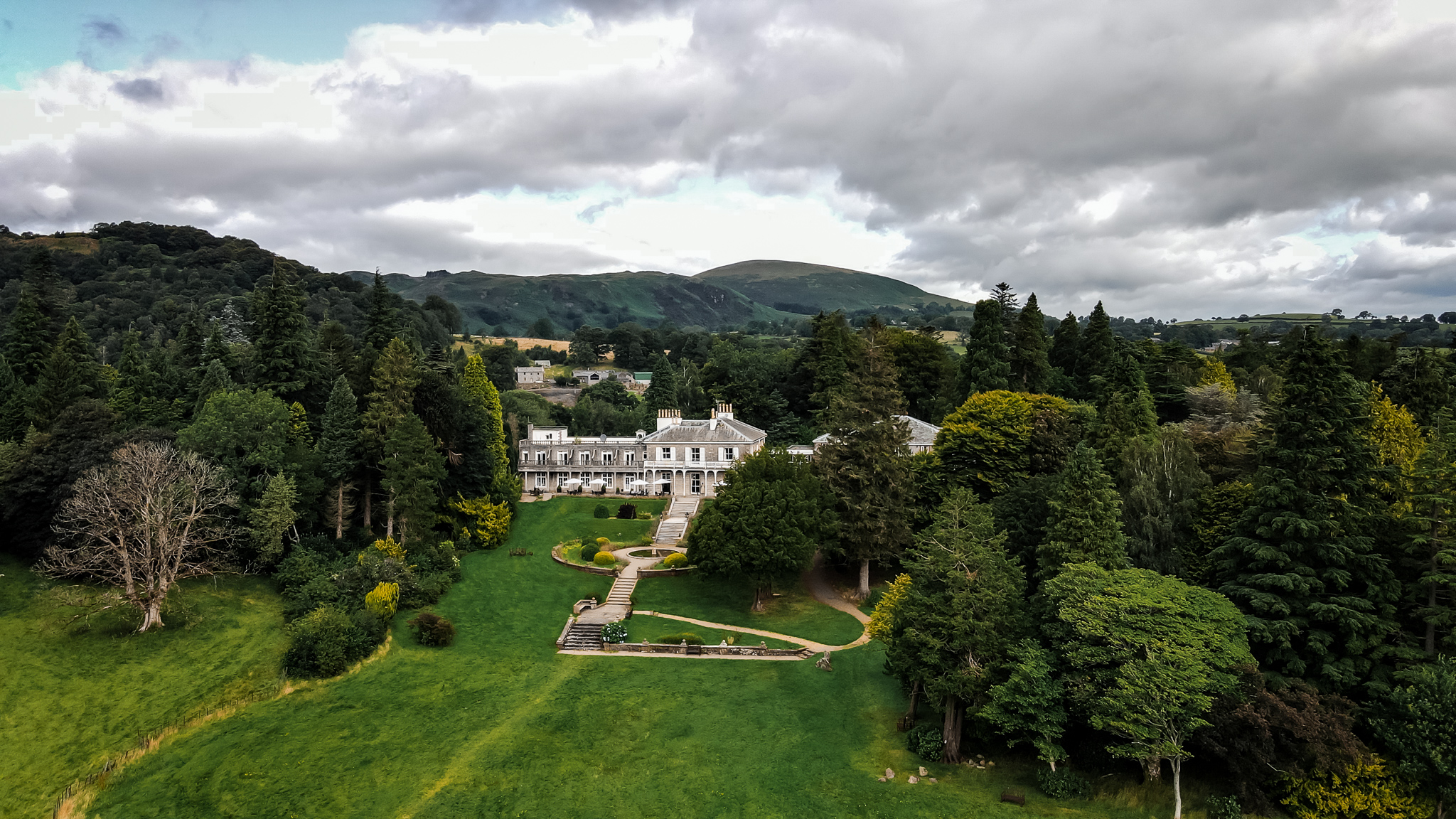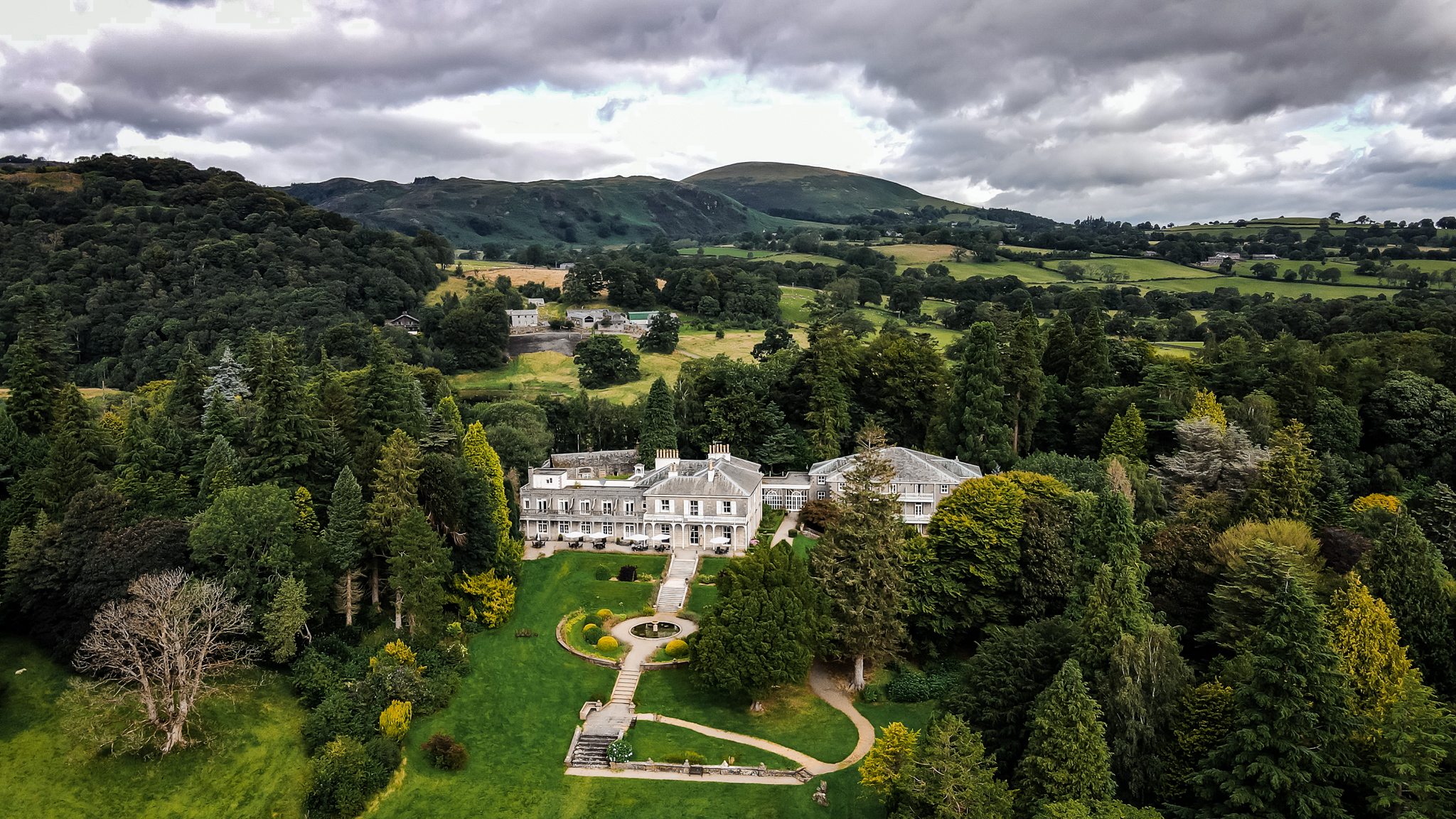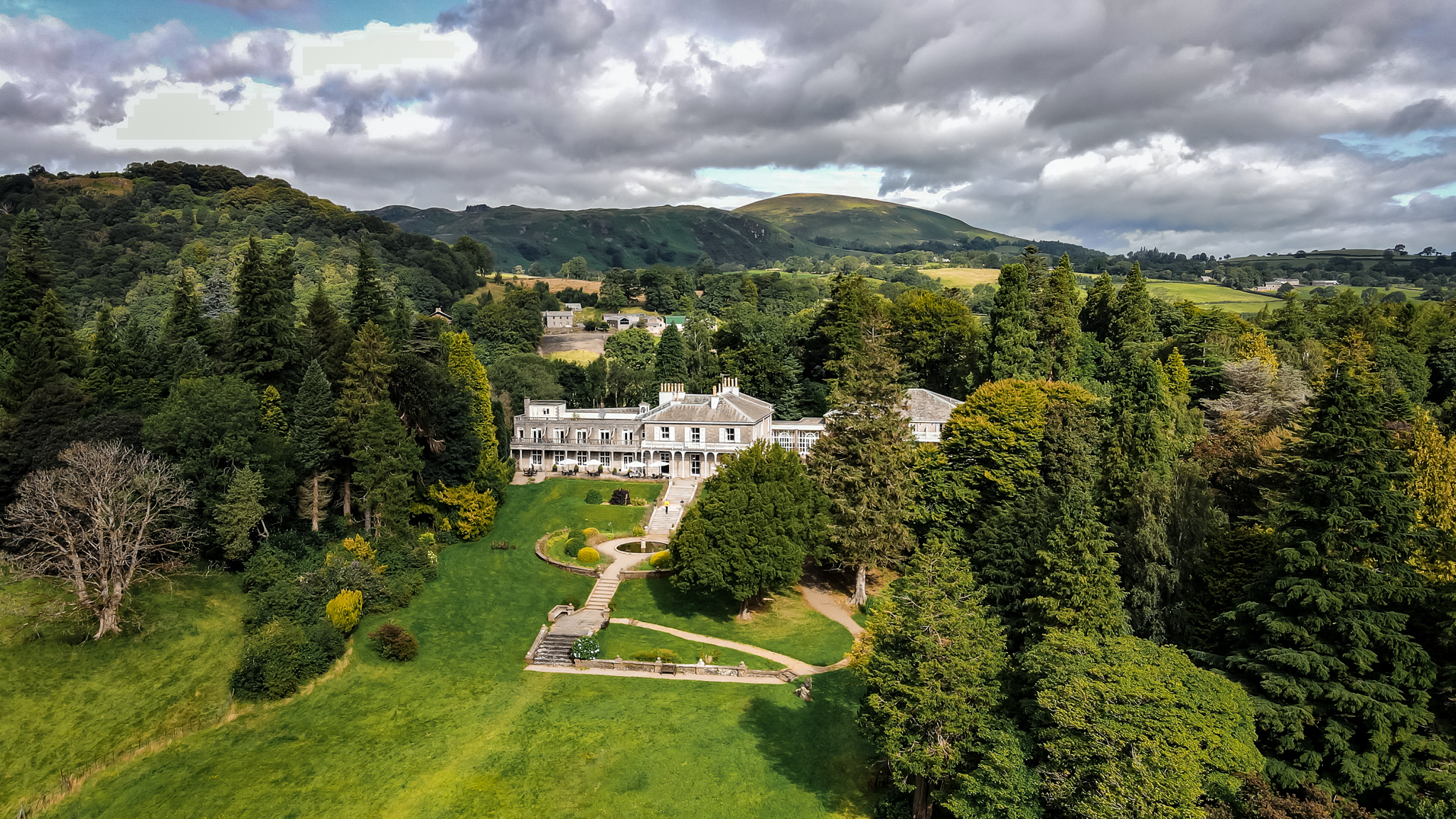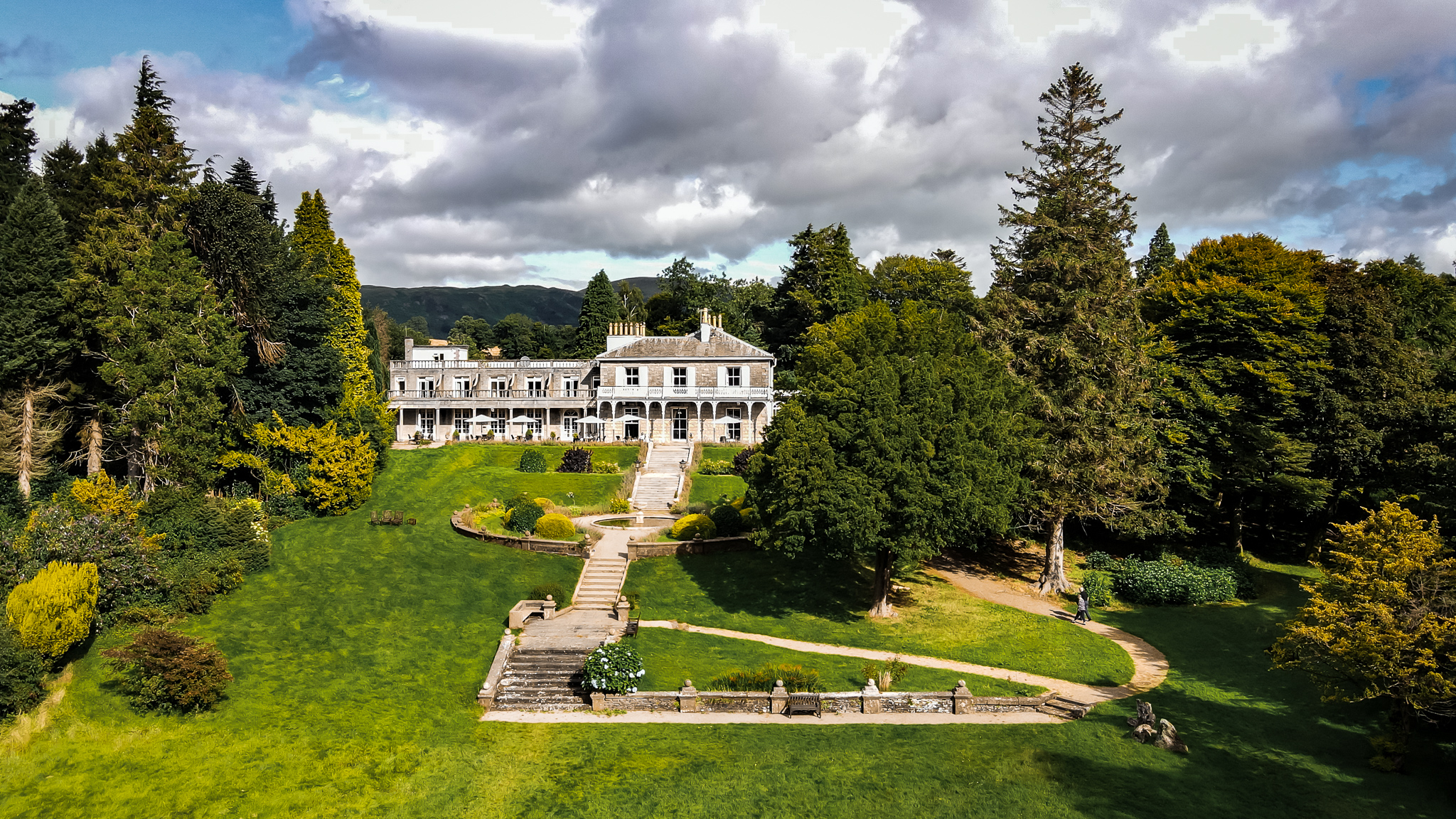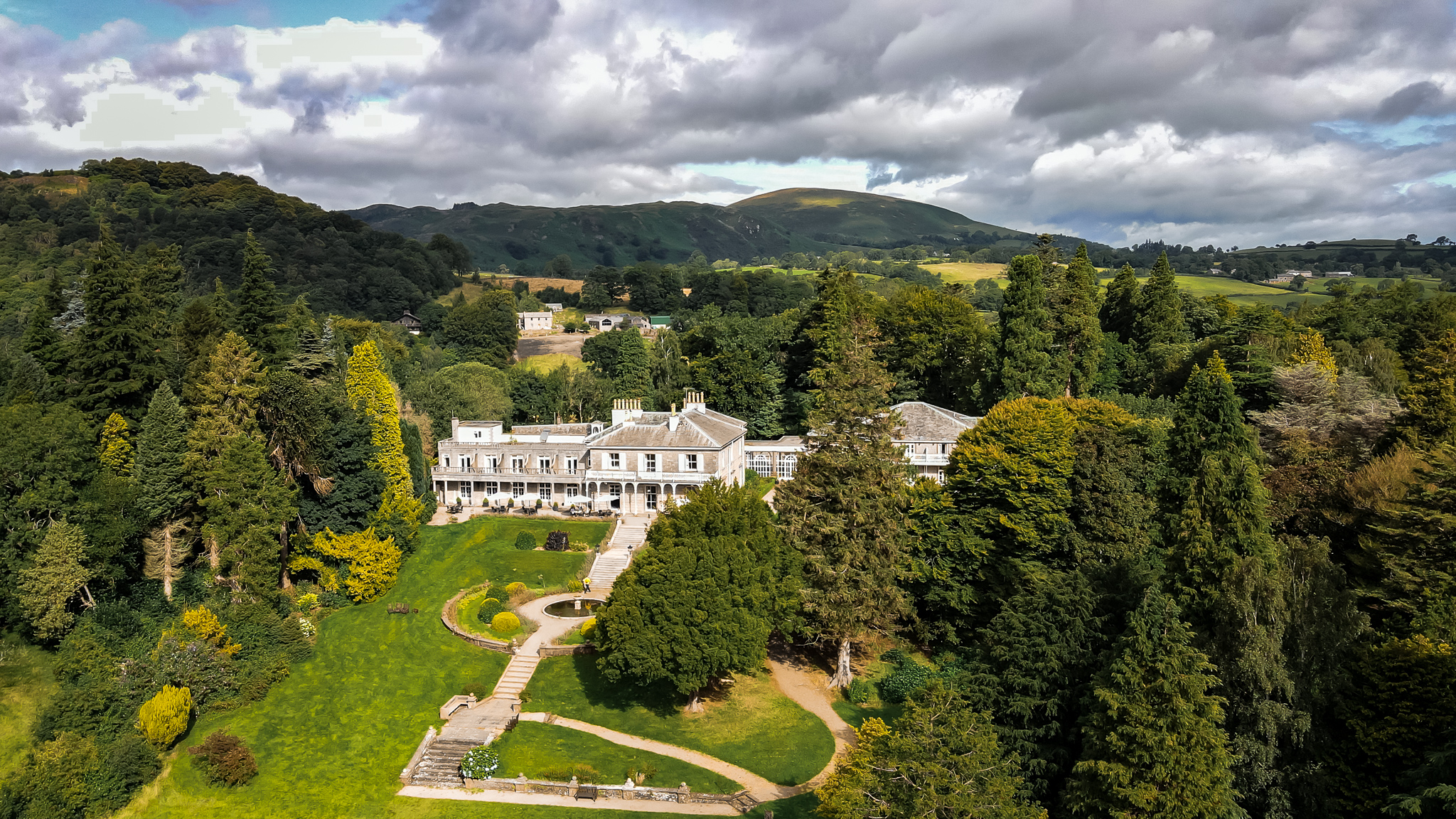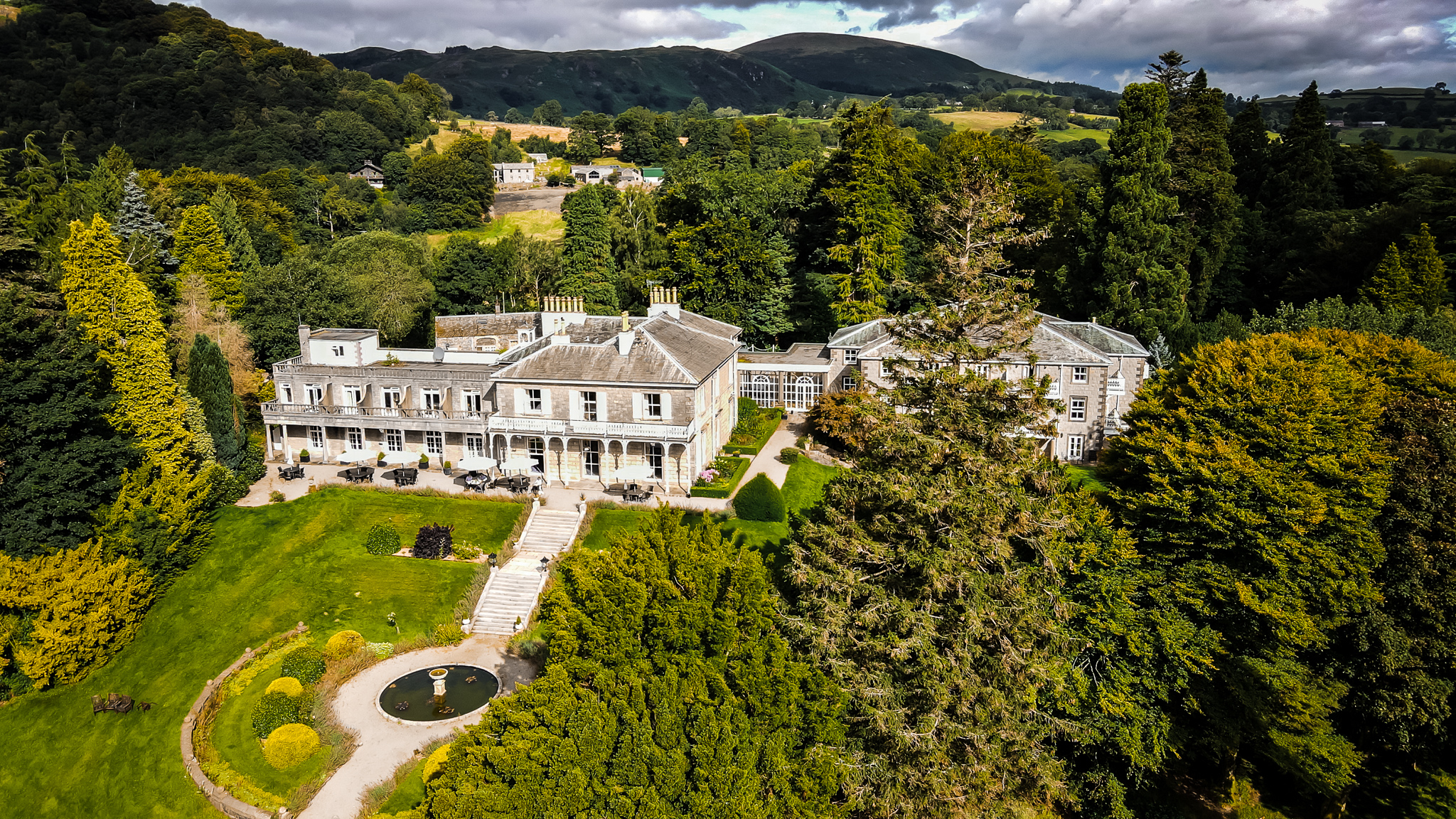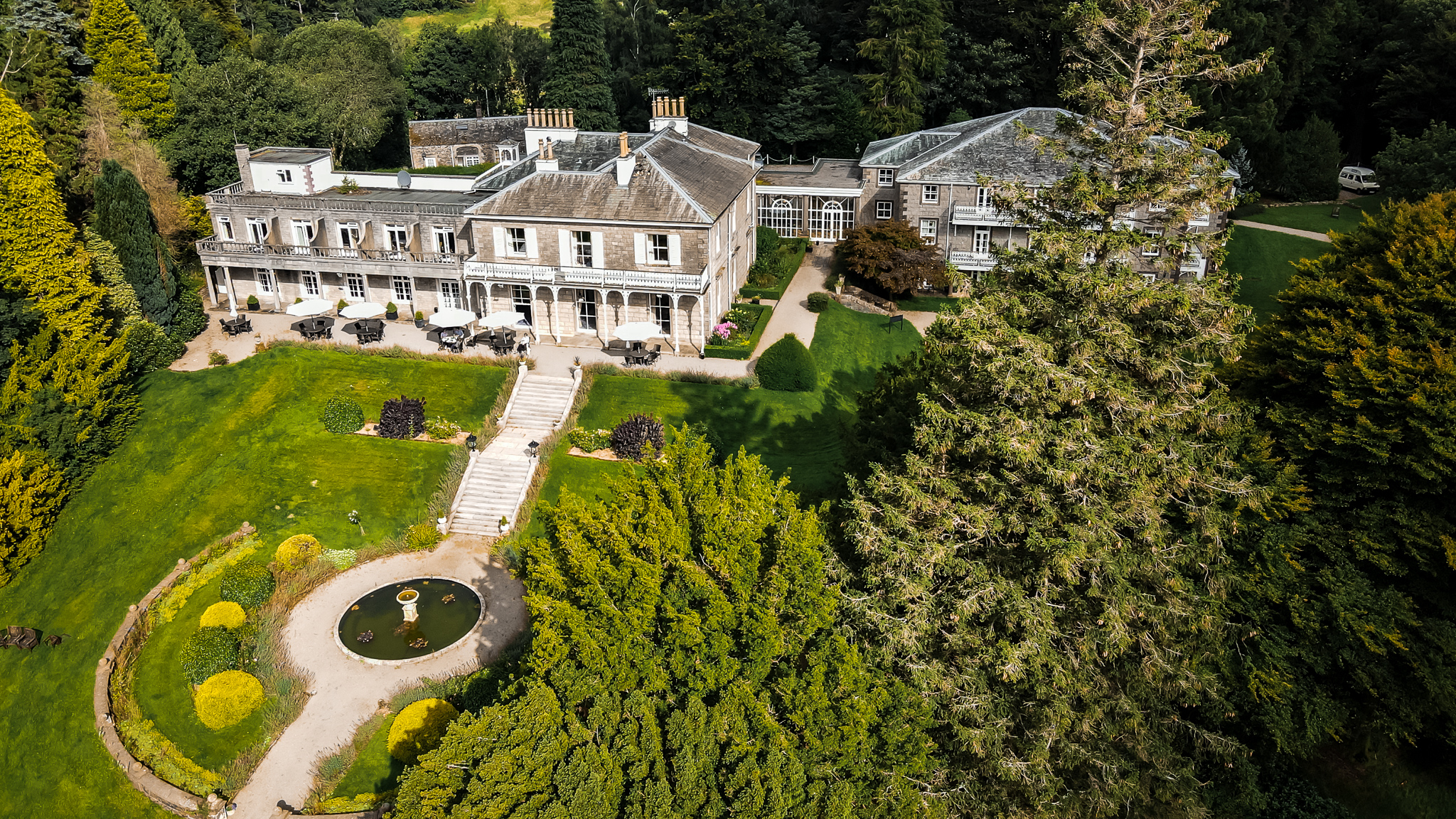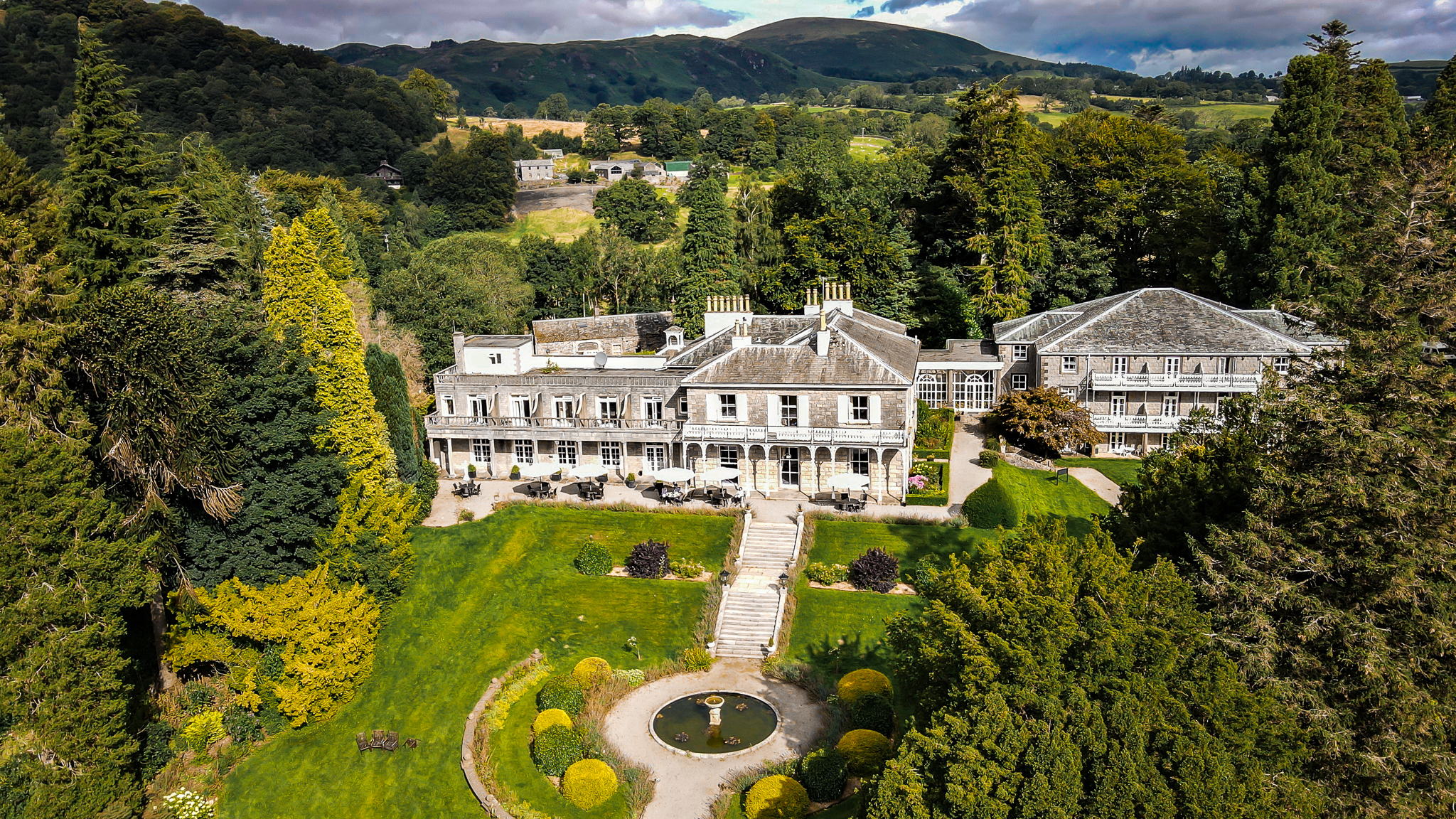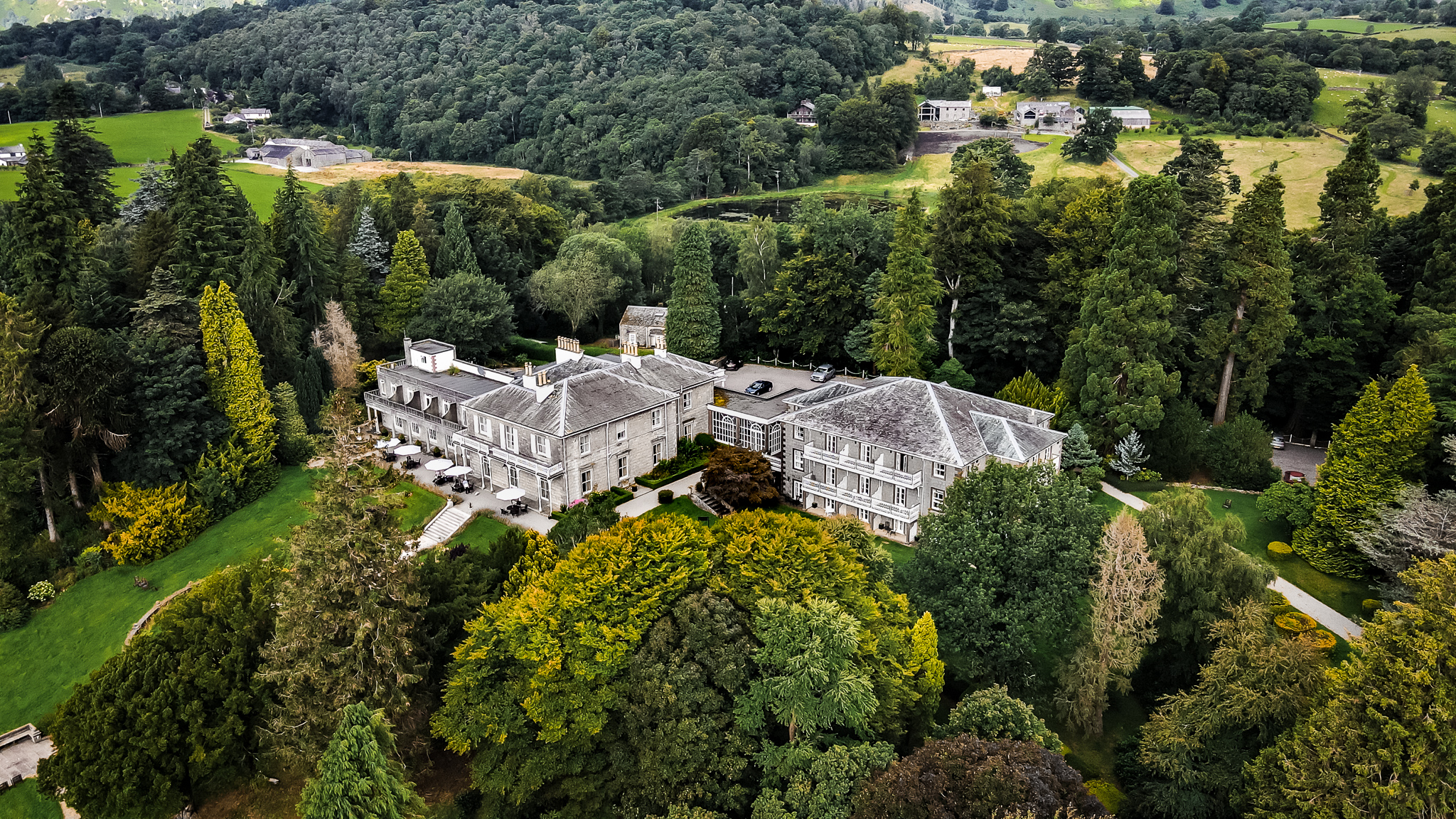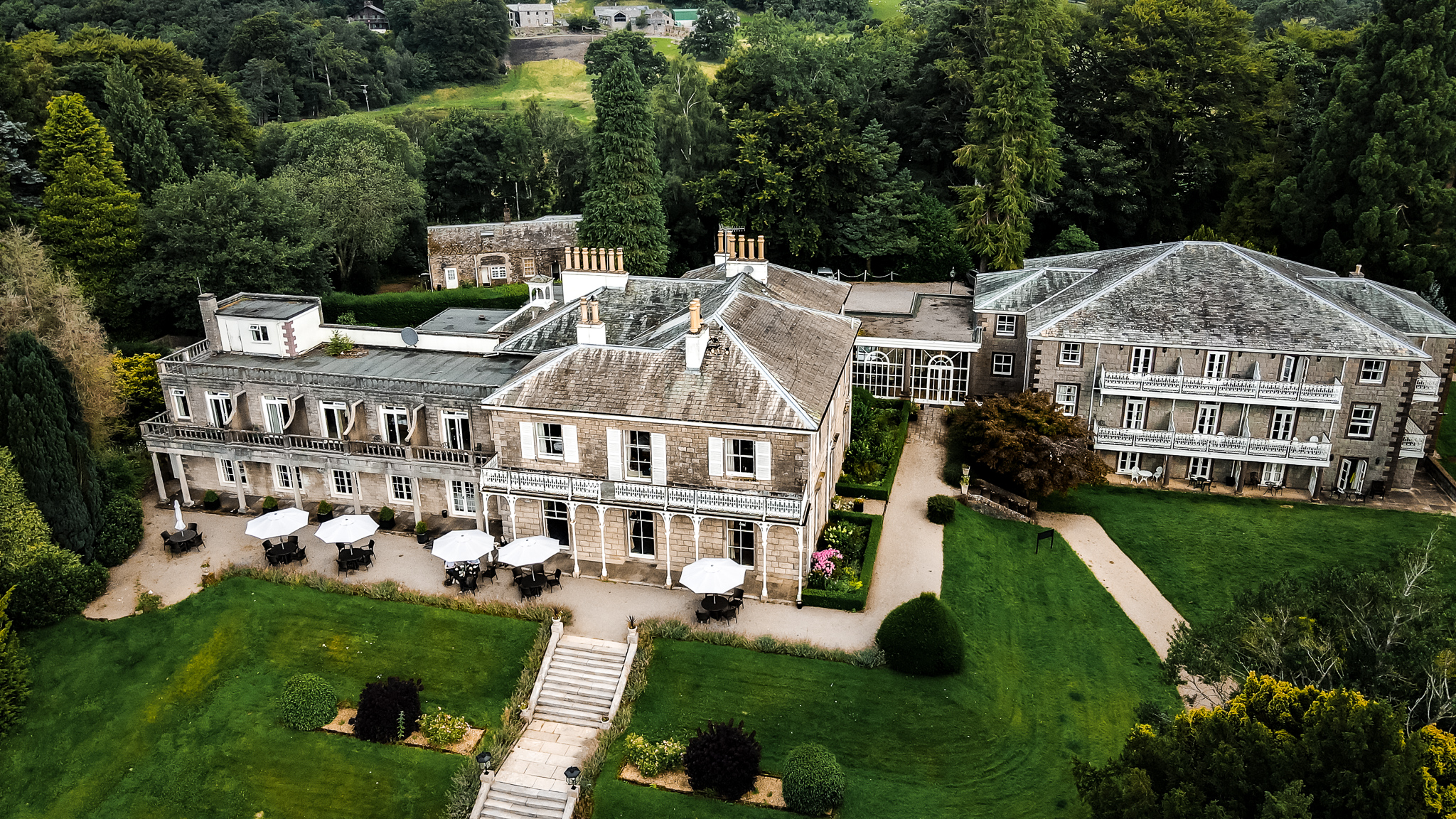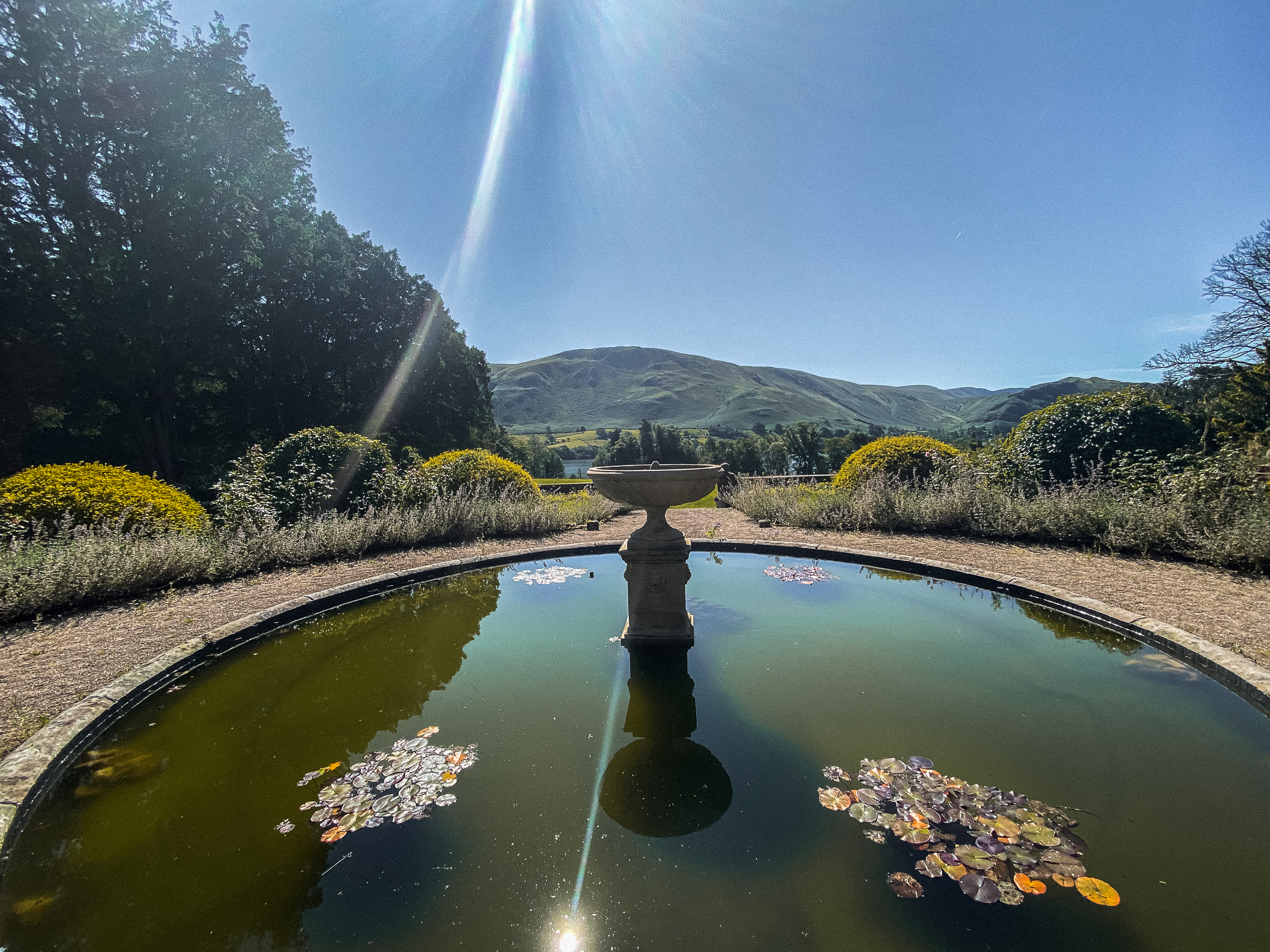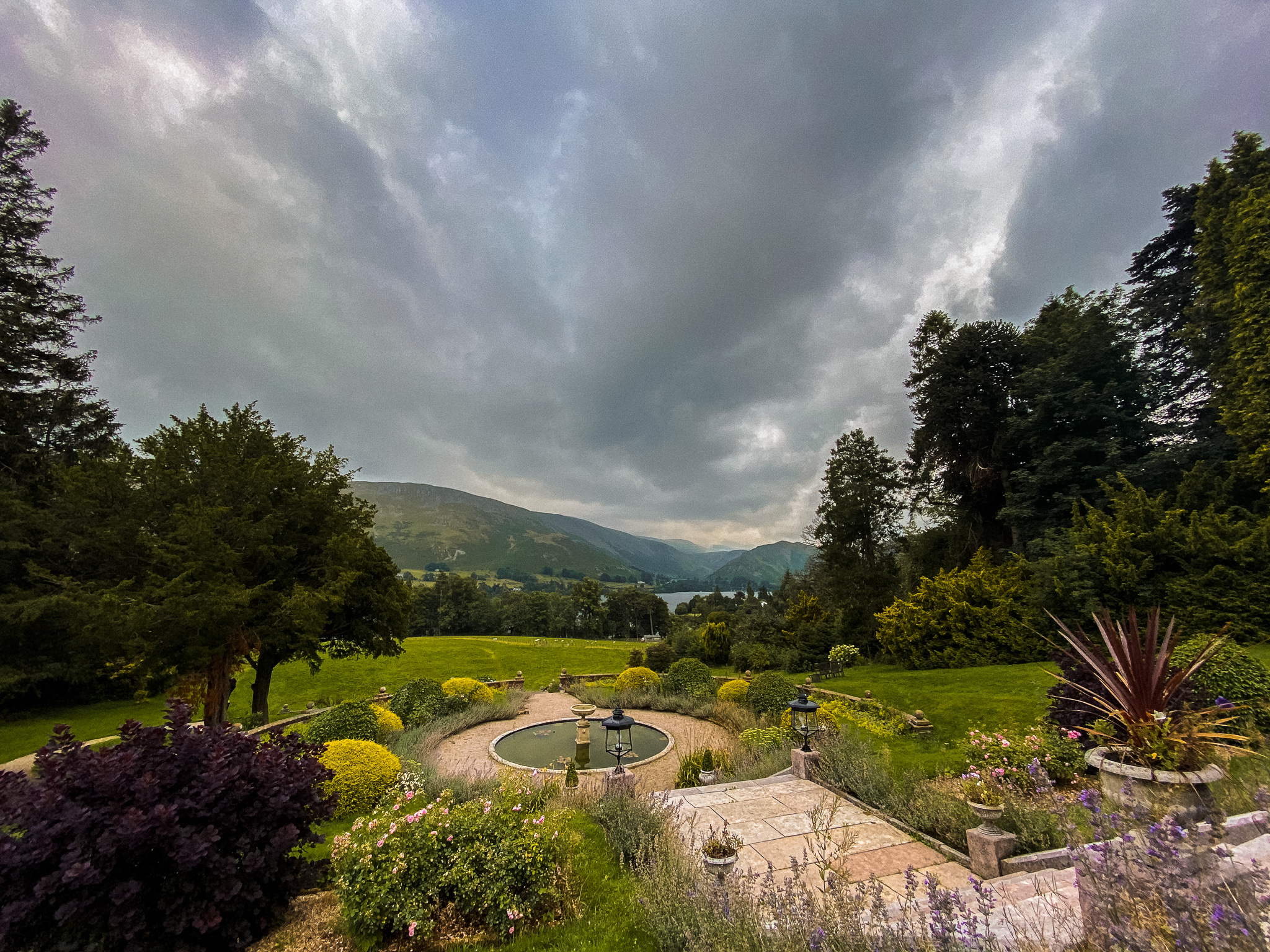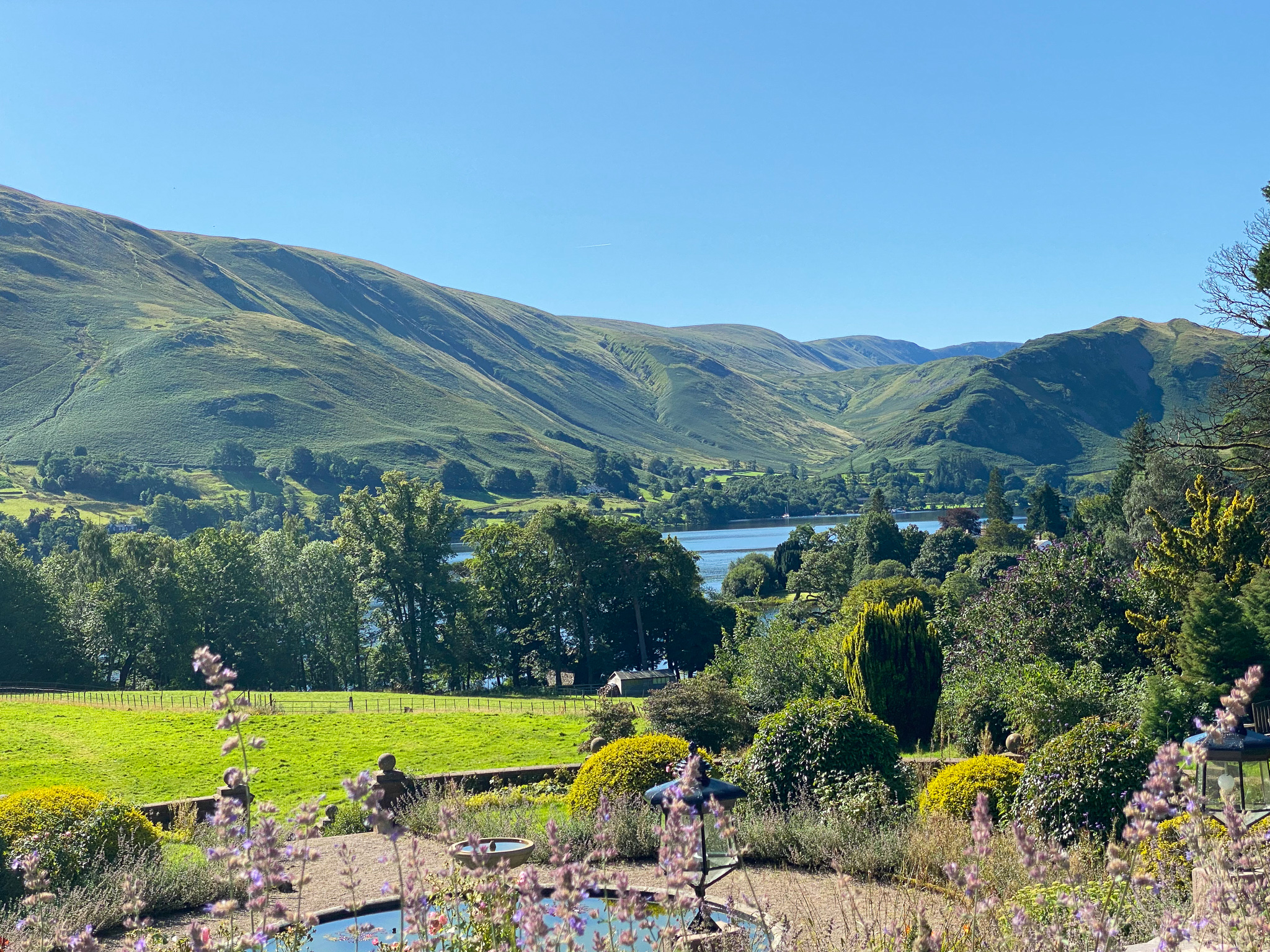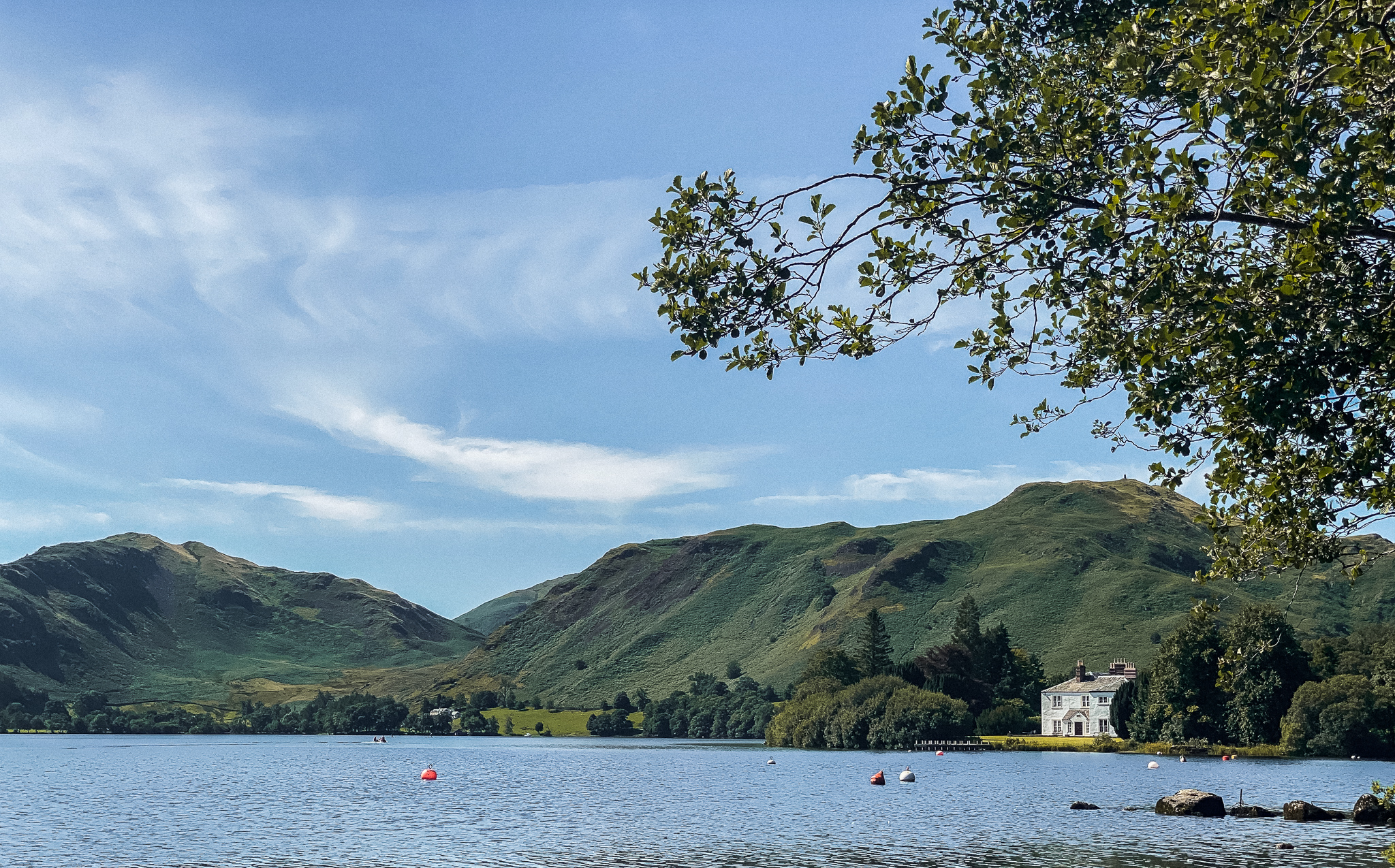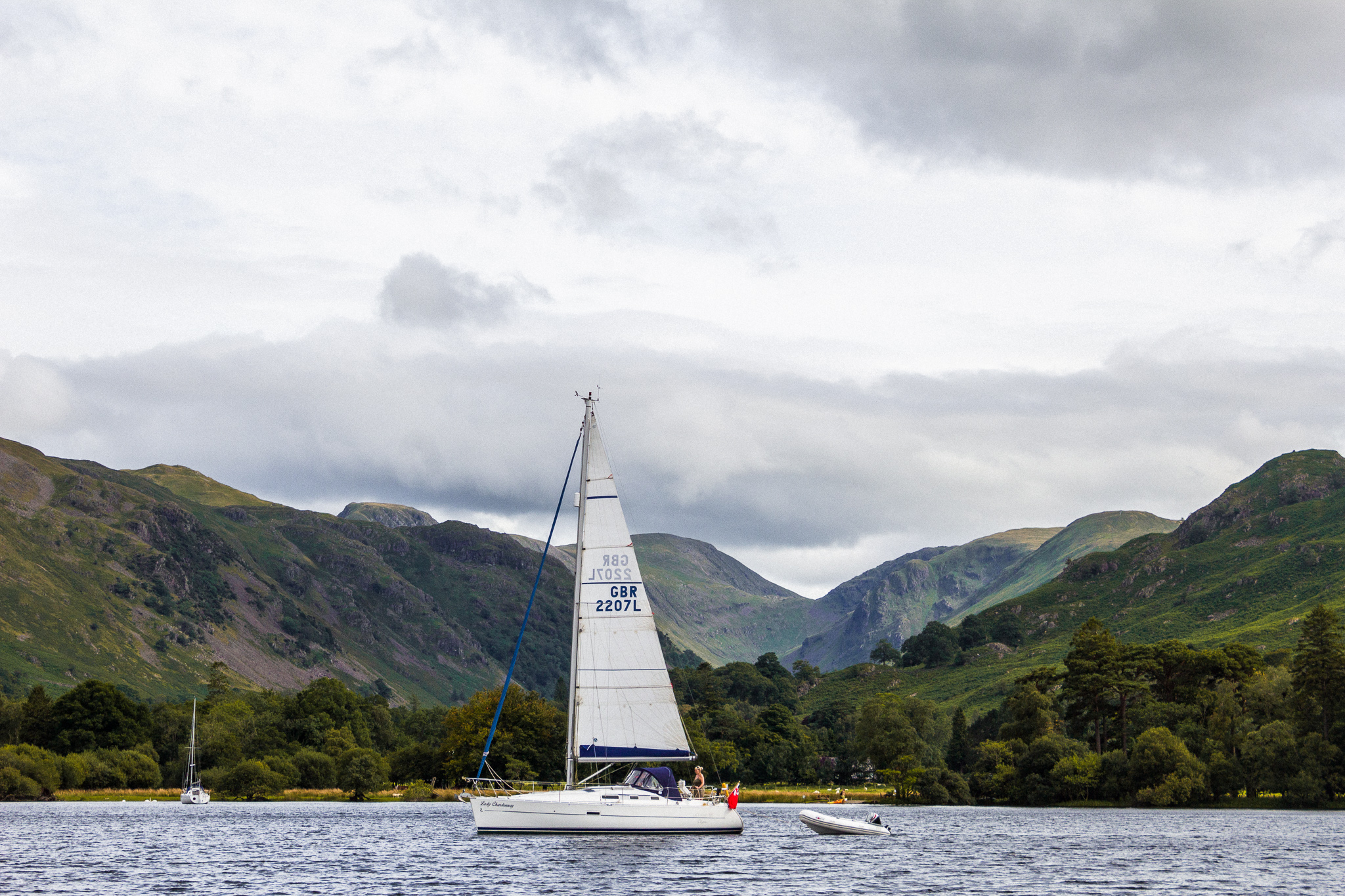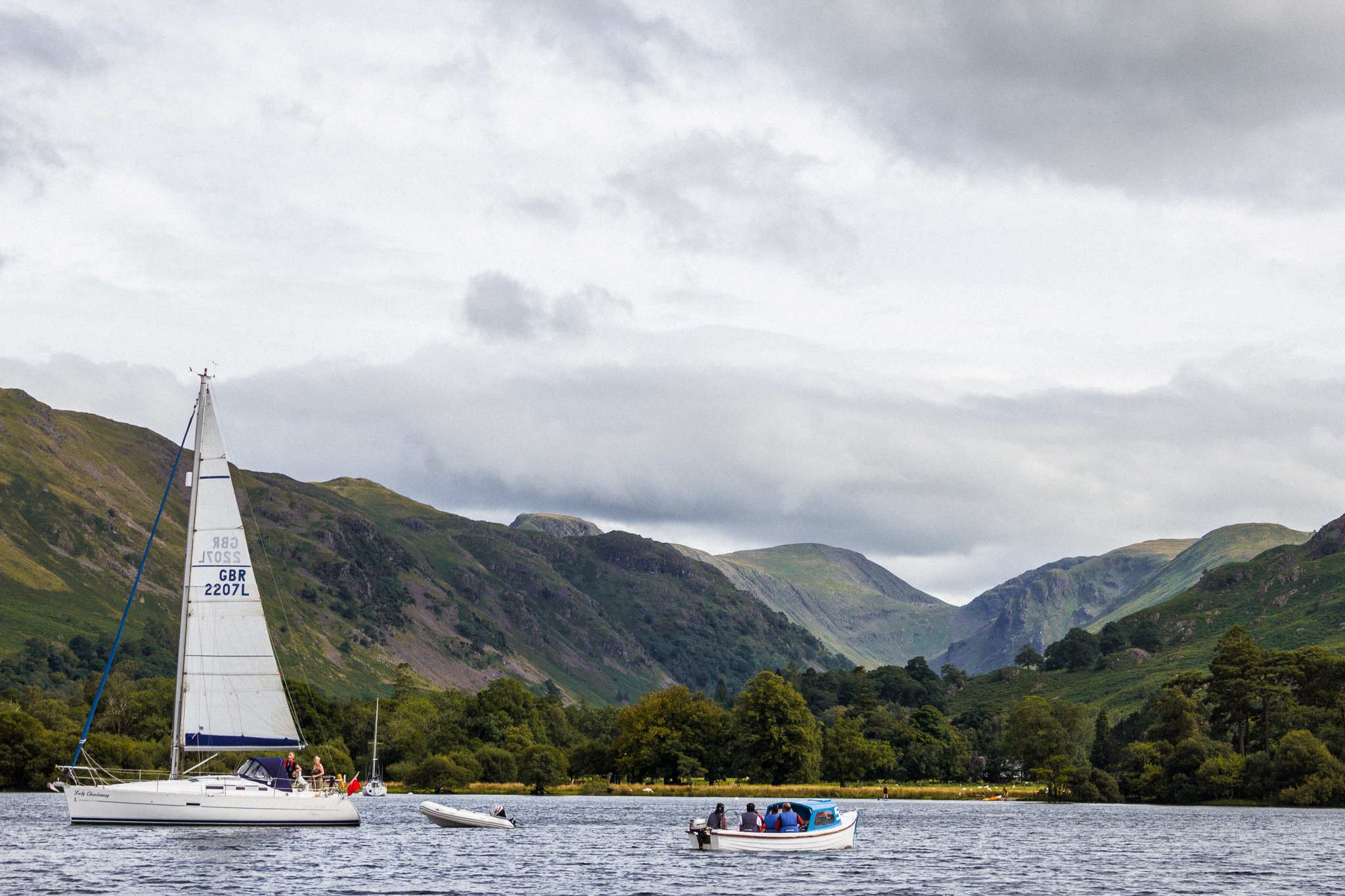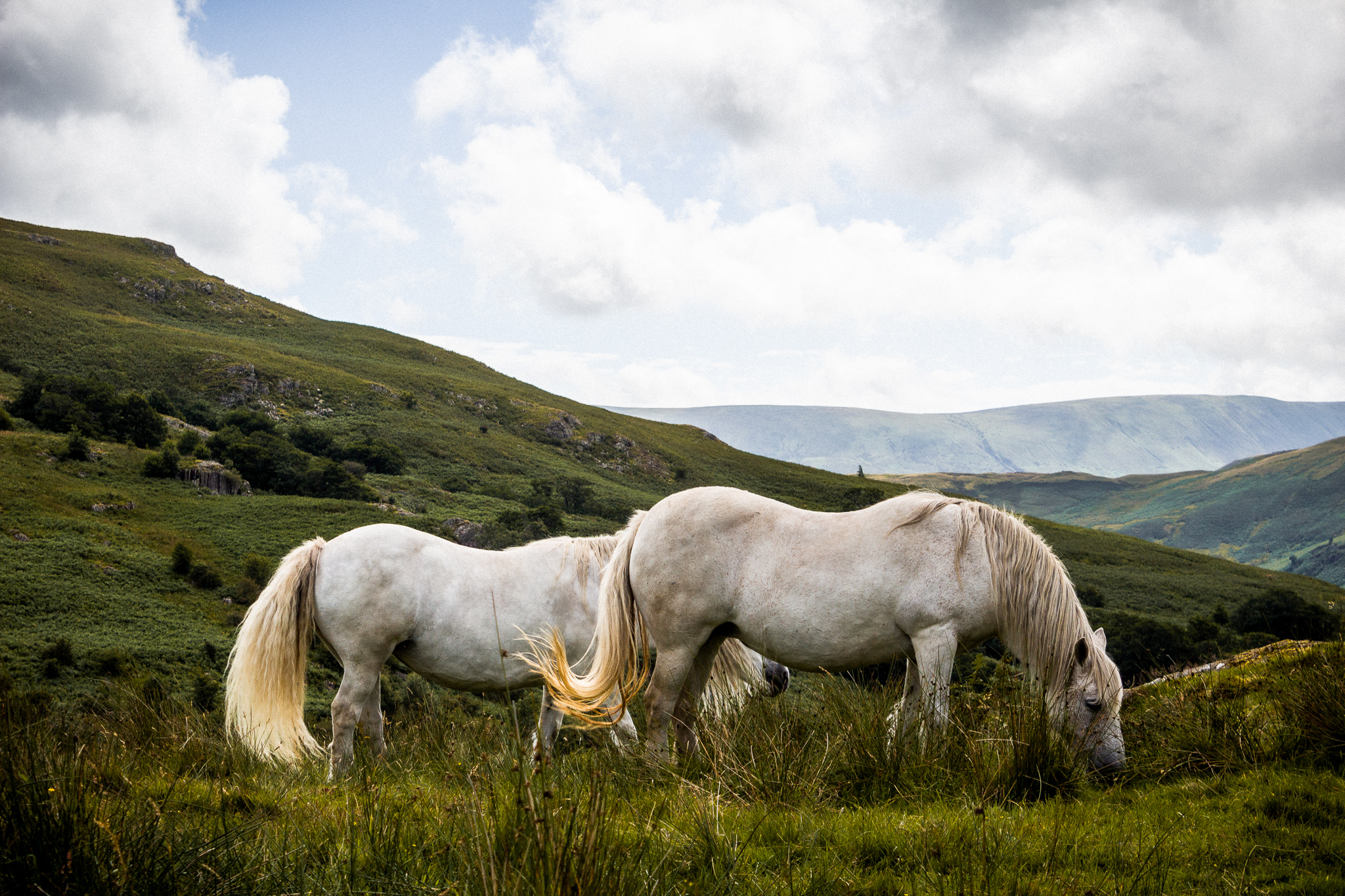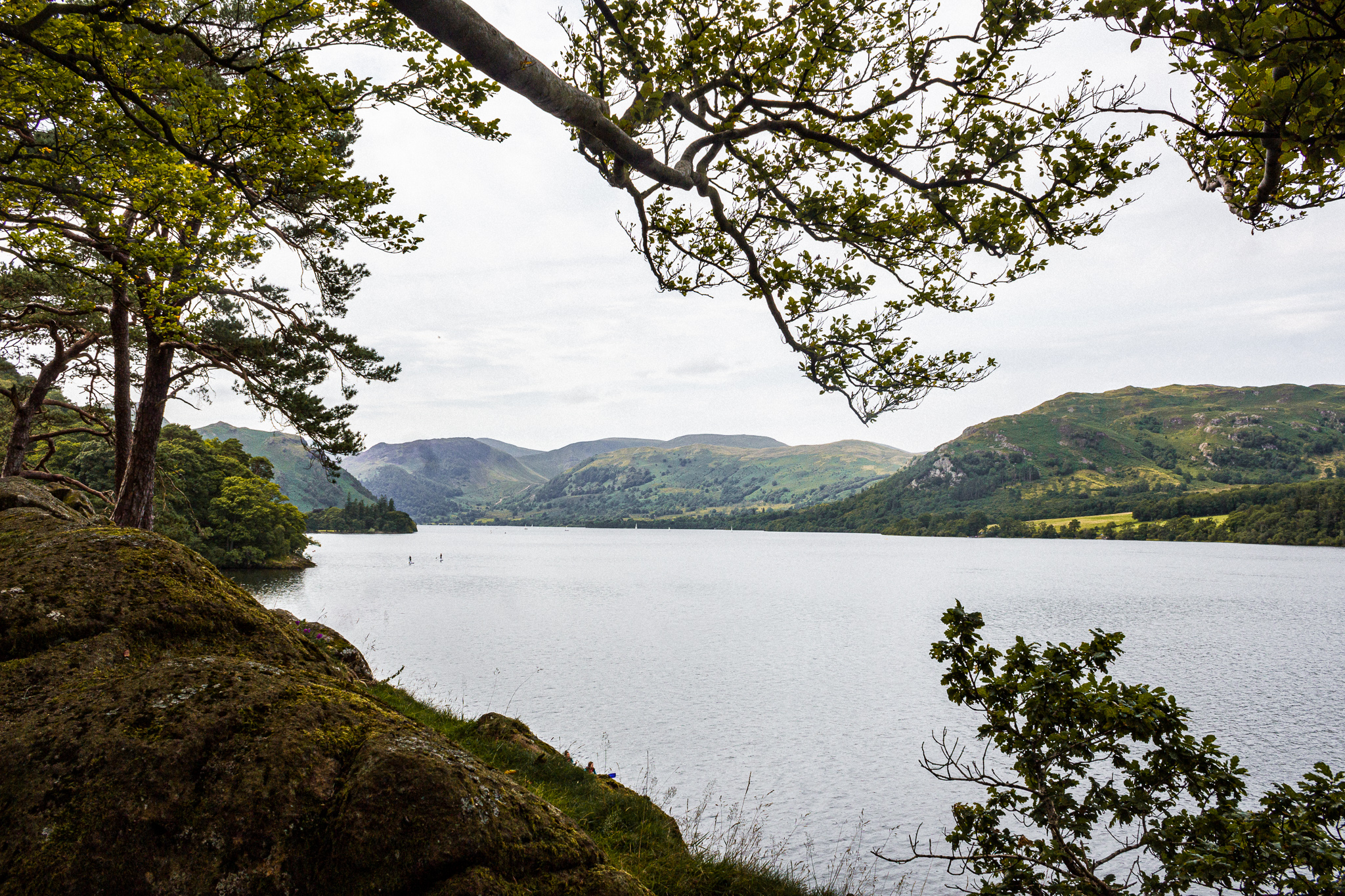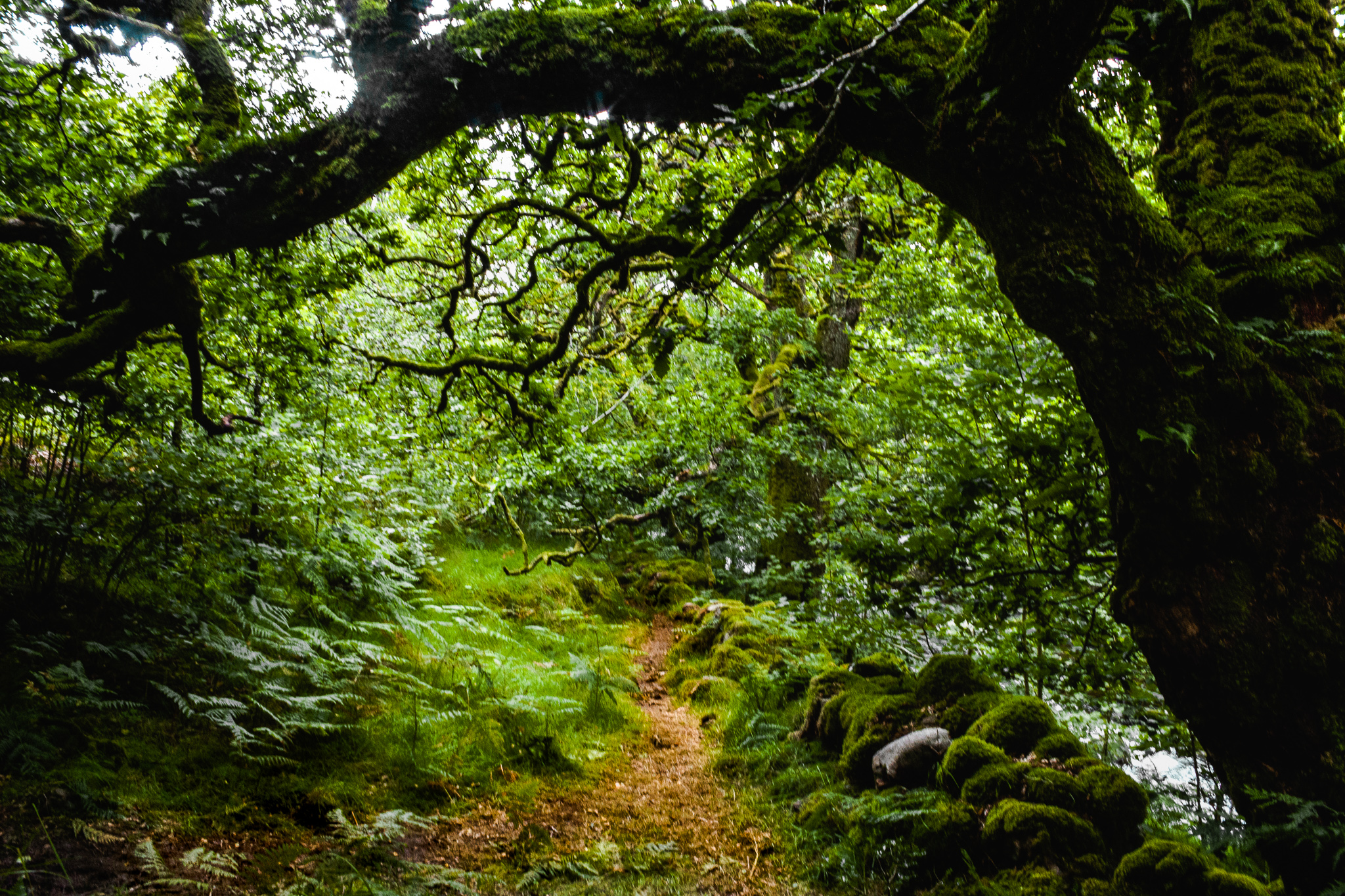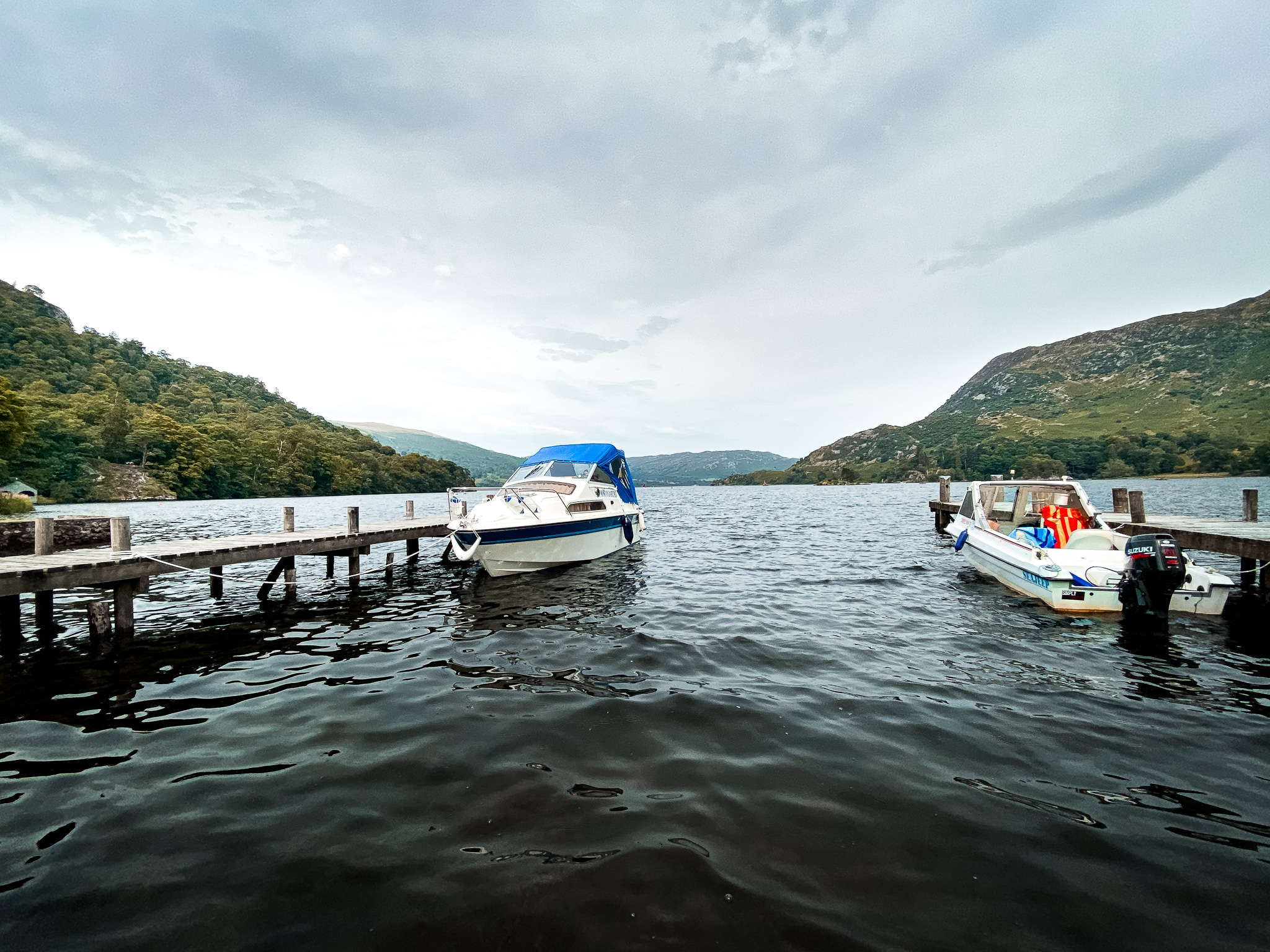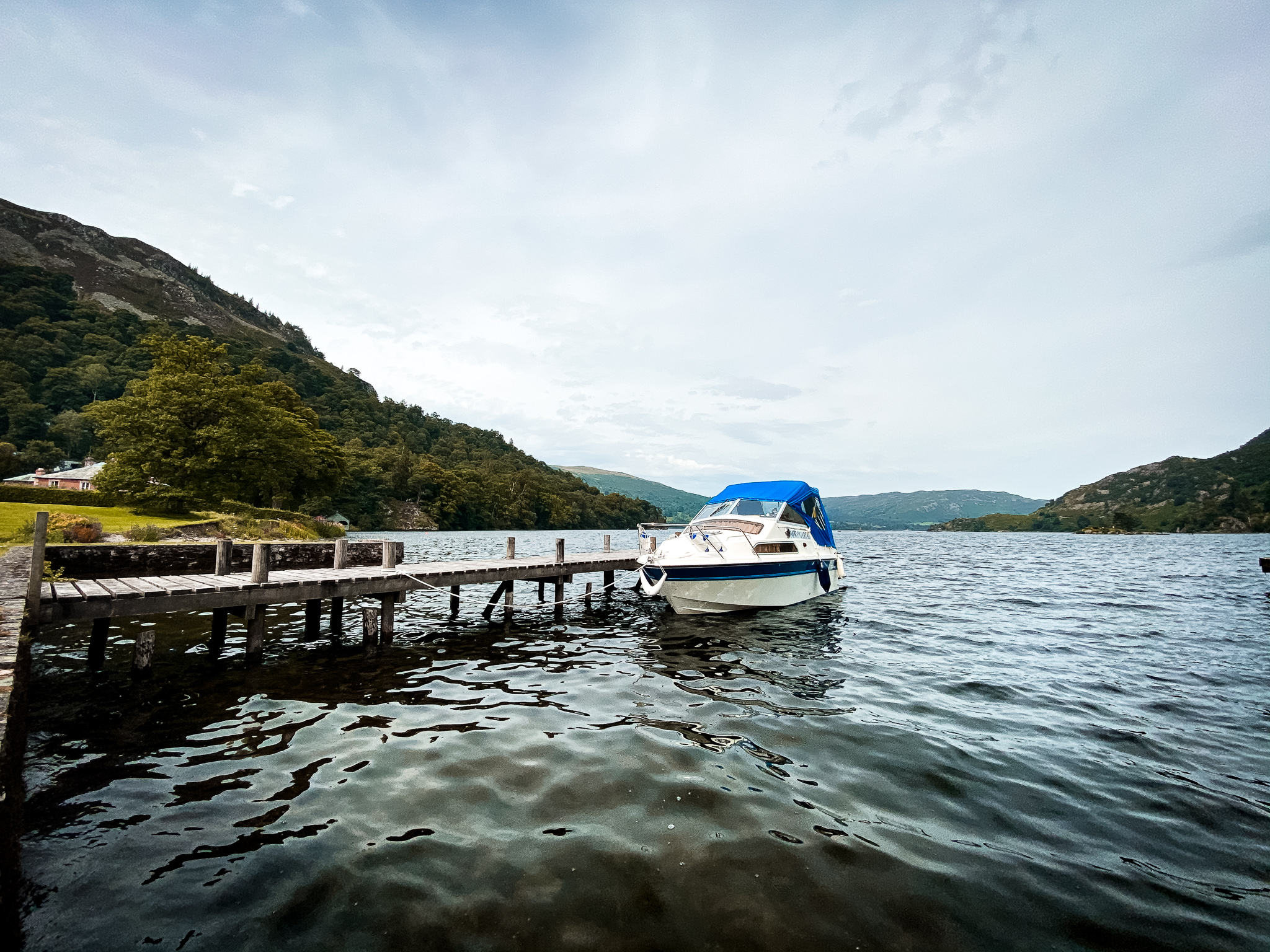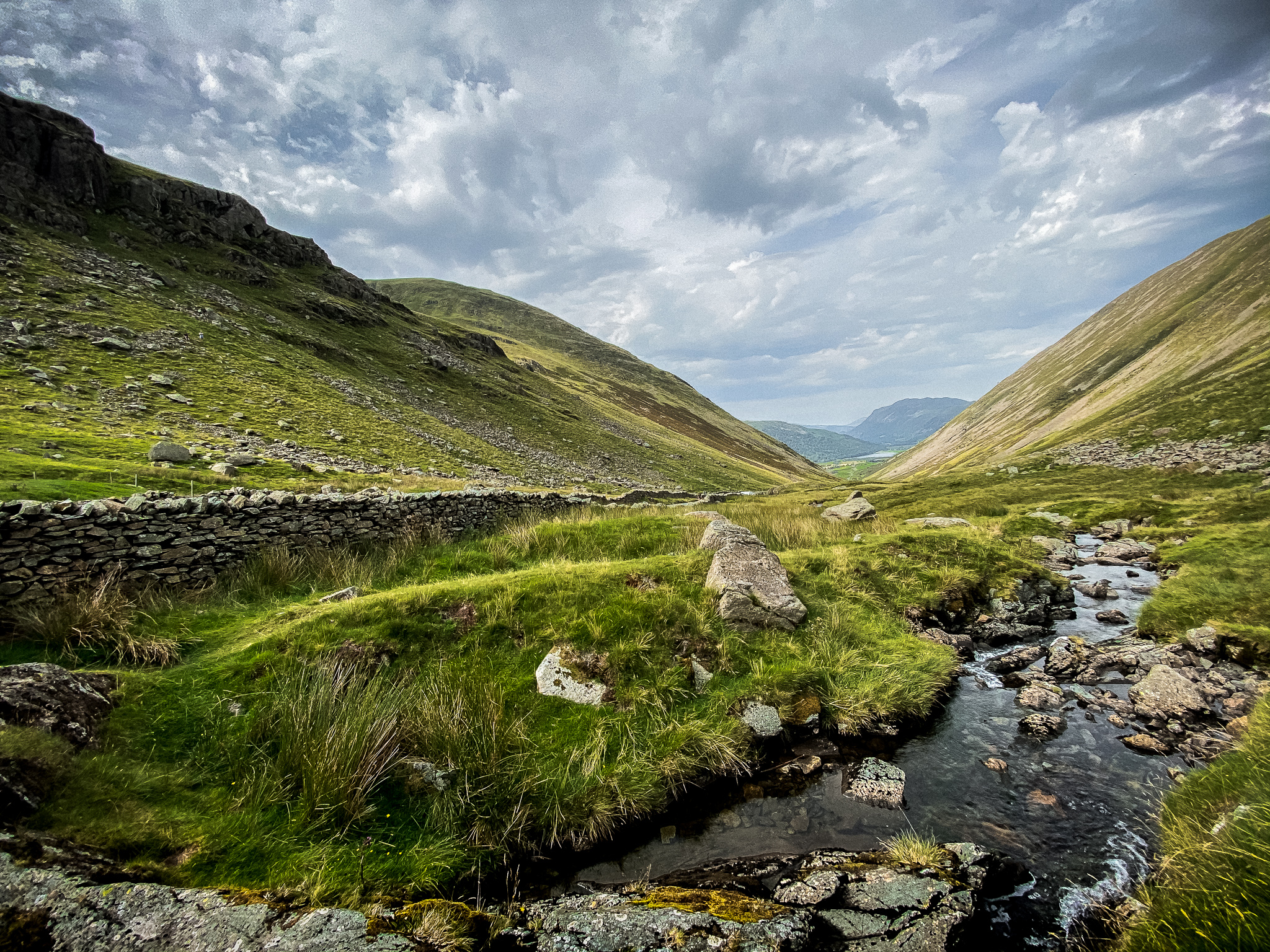 If you are inspired by the photos in this article, make sure to head to the subscribe box at the top of the page. This will allow you to grab your FREE copy of my PDF guide on How to Take Professional Travel Photos Guide!