The Ultimate Visual Guide for Visiting Oxford
Is Oxford on your bucket list? Do you want to go to one of the most beautiful universities in England? Or have you ever wanted to experience the magical world of Harry Potter through its filming locations? Well, these 25 photos, not only offer a muggle's guide to Harry Potter but they prove that a visit to Oxford can be an awe-inspiring, wonderland kind of experience.
A Visit To Oxford & Its Historic Streets
There are so many wonderful streets in Oxford that are oh-so-cute and definitely worth a wander down. A visit to Oxford wouldn't be complete without taking a leisurely stroll around the compact city centre, with its outstanding myriad of world-famous buildings that originated in the late Saxon period. The Saxon original street pattern still survives, along with the Saxon Tower at St Michael and some of the best-preserved medieval university buildings in the world.
This wealth of architectural gems is a city paradise for history lovers and with a pinch of imagination, you can just about see Anglo-Saxon city-goers purchasing vegetables from the local market or medieval male gentry attending Philosophy or Medicine classes.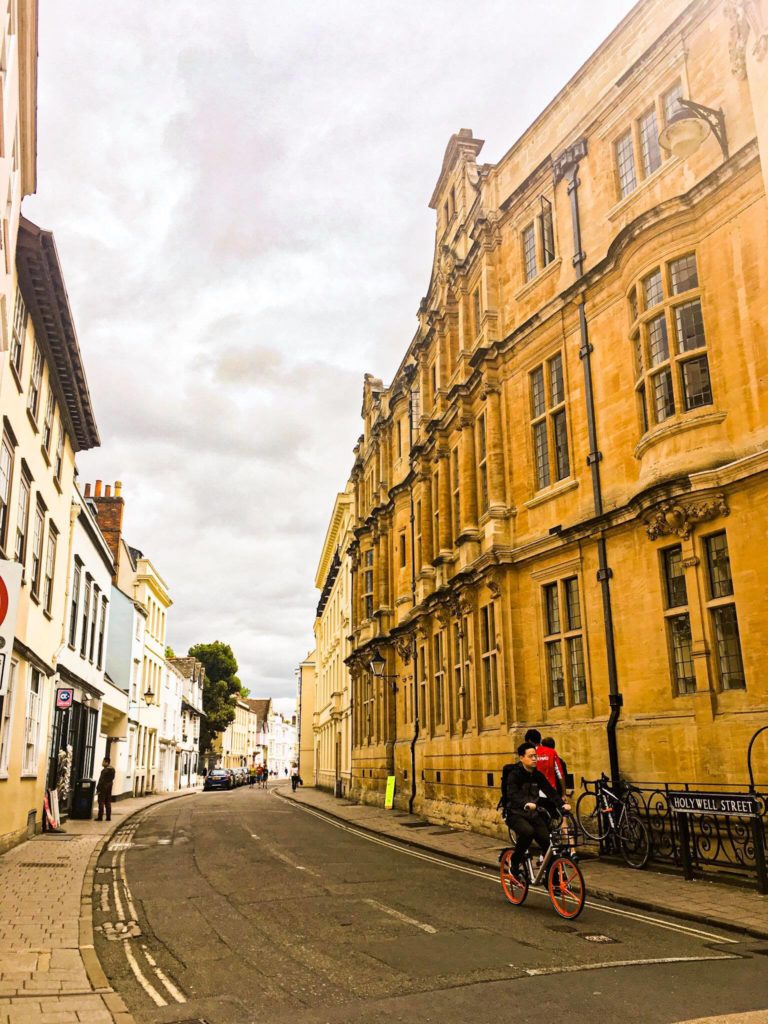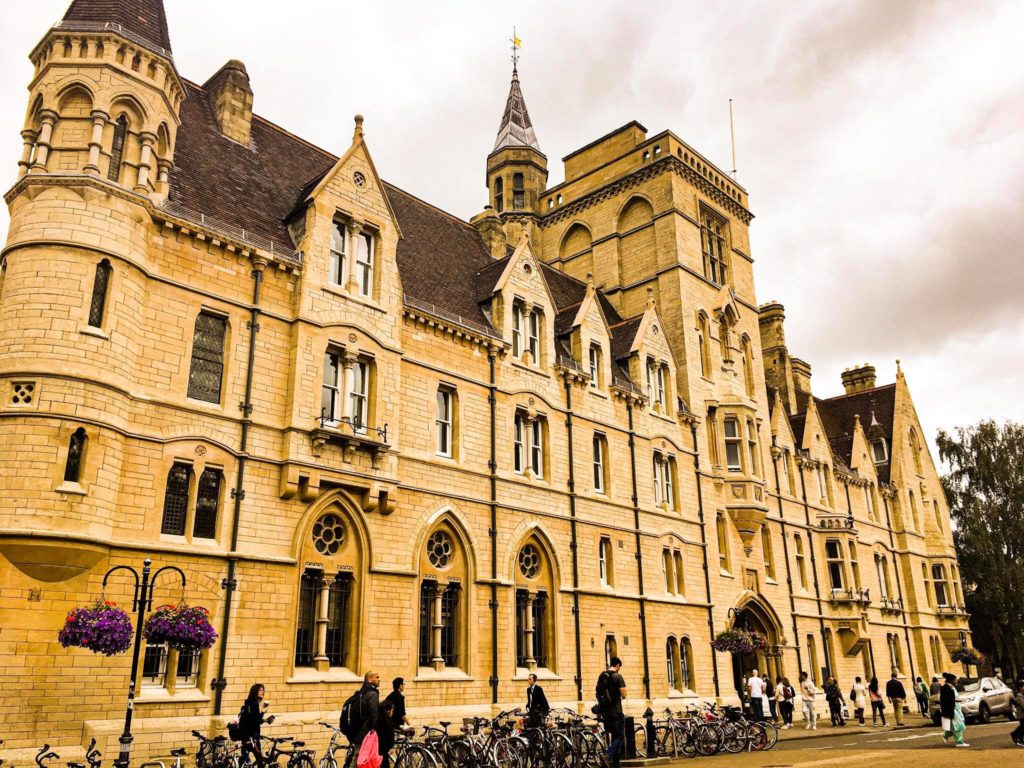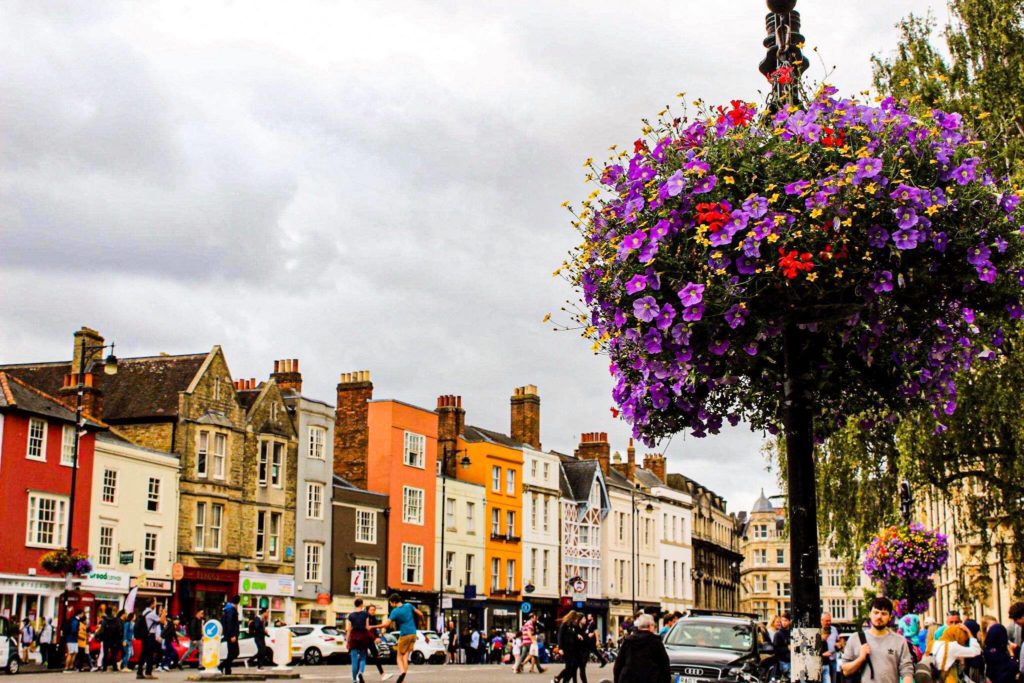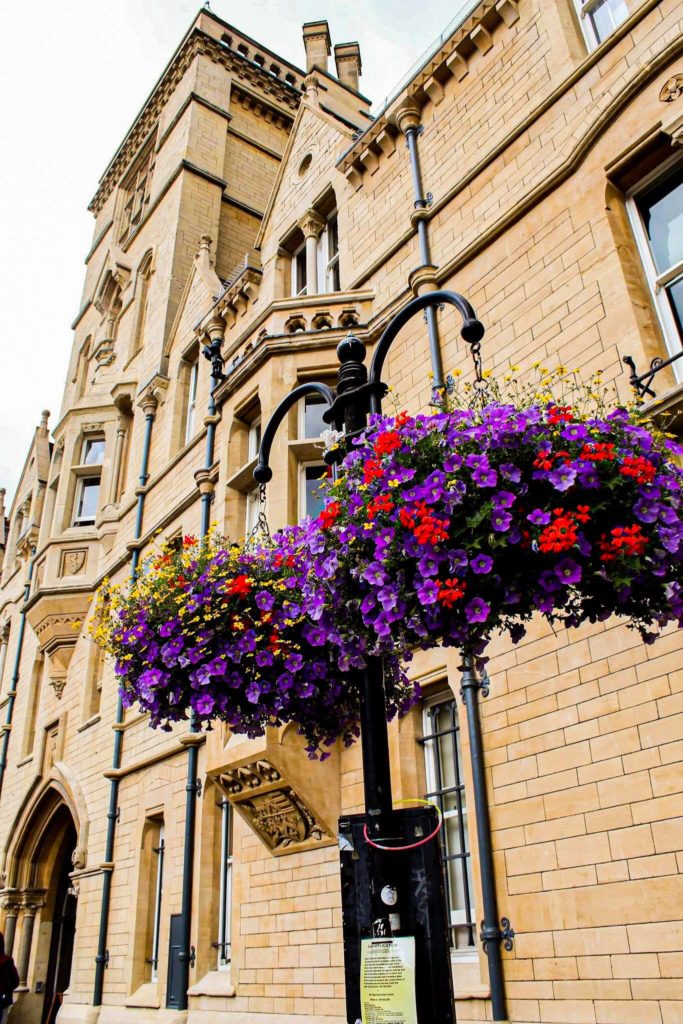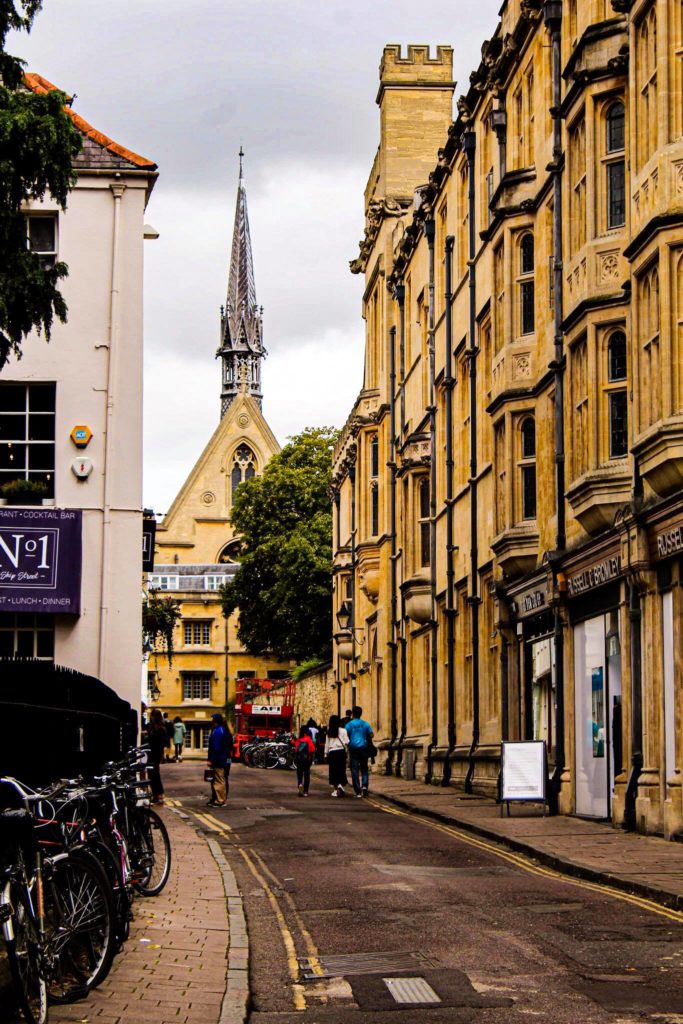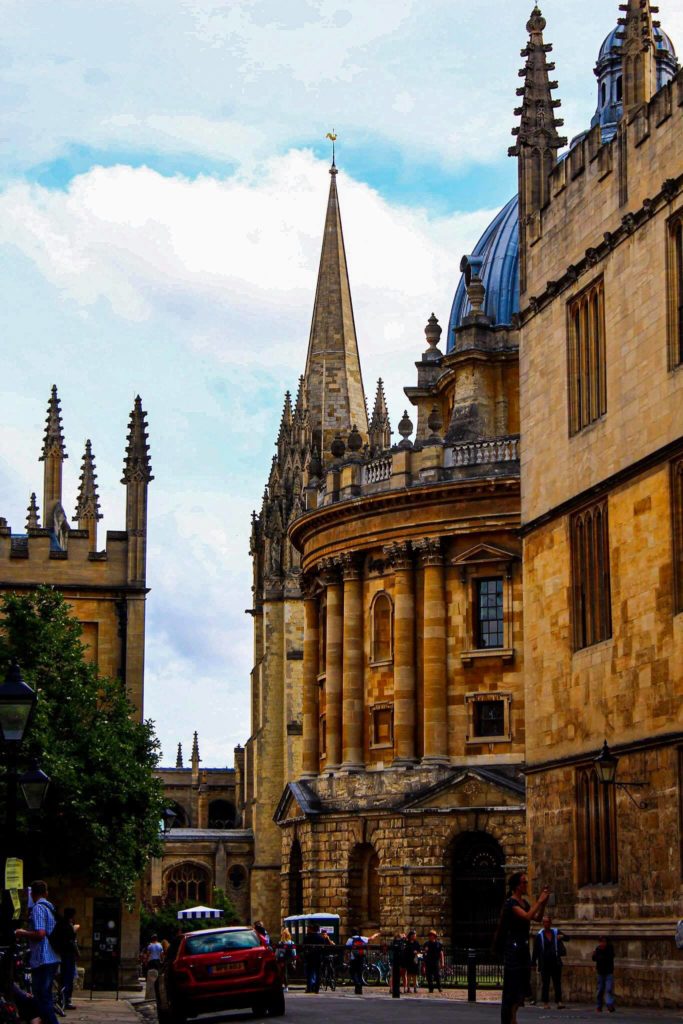 A Visit To Oxford By Bike Or Foot
When visiting a charming city like Oxford I always think it is a shame to travel by car or bus. In those modes of transport, you're confined by walls, unable to hear the buzz and dynamic atmosphere of city life. So I would highly recommend hiring a bike for the day or explore the city on foot. The geography is flat and easy to get around, and sightseeing this way means you can avoid the city traffic, get energised by the excited tourists and even more exciting than that you can get lost in off-the-beaten-track areas.
Walking Tours
If you want a guided tour, then a walking tour is almost always an excellent way to get around a new city. There are some walking tours that are free but have a requested donation. Whilst others are run by tourism boards or walking tours with a student. The latter definitely gives you another perspective on living, earning and working in the city.
The Best Way To Travel
This might sound like cliché advice but the best way to get a feel for the city is just to walk. Walk everywhere, down little alleyways, stumble upon unsought for but special sights. It is this way that you'll get a slice of the true nature of Oxford.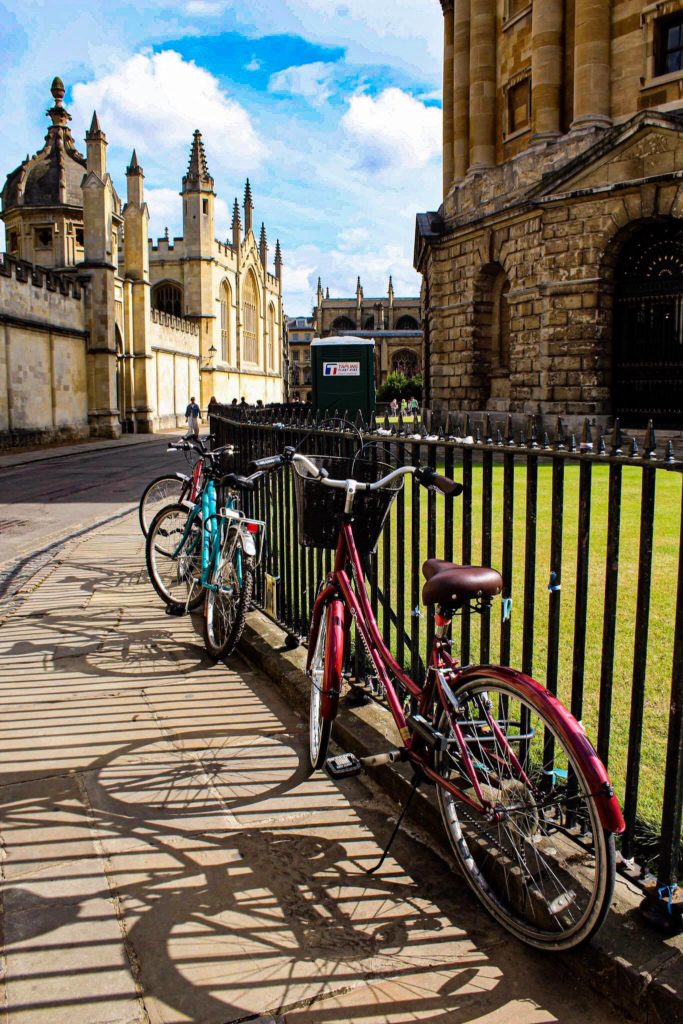 A Visit To Oxford University's Colleges
A Long History
You cannot take a visit to Oxford without seeing its world-famous university! Almost everyone in the world knows about Oxford University and its student population comes from across the globe. And no wonder, scattered across the city, the university comprises many buildings built over 800 years. Its age informs us that there was teaching in the city from as early as 1096. Its educational importance grew from 1167 when Henry II banned English students from attending the University of Paris. This history has made the University of Oxford one of the most prestigious universities in the world.
Which Oxford Colleges Can I Visit?
It's visually stimulating walking around the 39 colleges. But if you're only there for a day or a short weekend, I'd suggest being selective about which you choose to visit. Thankfully, this is made easier because much of the university is not open to the public, but some colleges are accessible to visitors during the day. Check their opening times and admission charges before going.
The University's Stunning Architecture
The buildings are an architectural legacy in their own right. It is no wonder that the city has been given the nickname "City of Dreaming Spires". Harry Potter fans might think they've been transported to Hogwarts, and it does kind of feel that way. Whilst others will marvel at the architectural beauty. Everywhere you look you'll see the distinctive golden stone that defines the city and the harmony between medieval buildings to contemporary designs highlights just how rich in history and culture the city really is. These buildings dominate the picturesque cobbles stones and will inspire you to take thousands of photos.
An Overnight Stay
And as a side note, you can also stay in one of the university residence halls. Some of them are rented out during holiday breaks, providing you with an up-close view of city and university life. You can search for rooms here.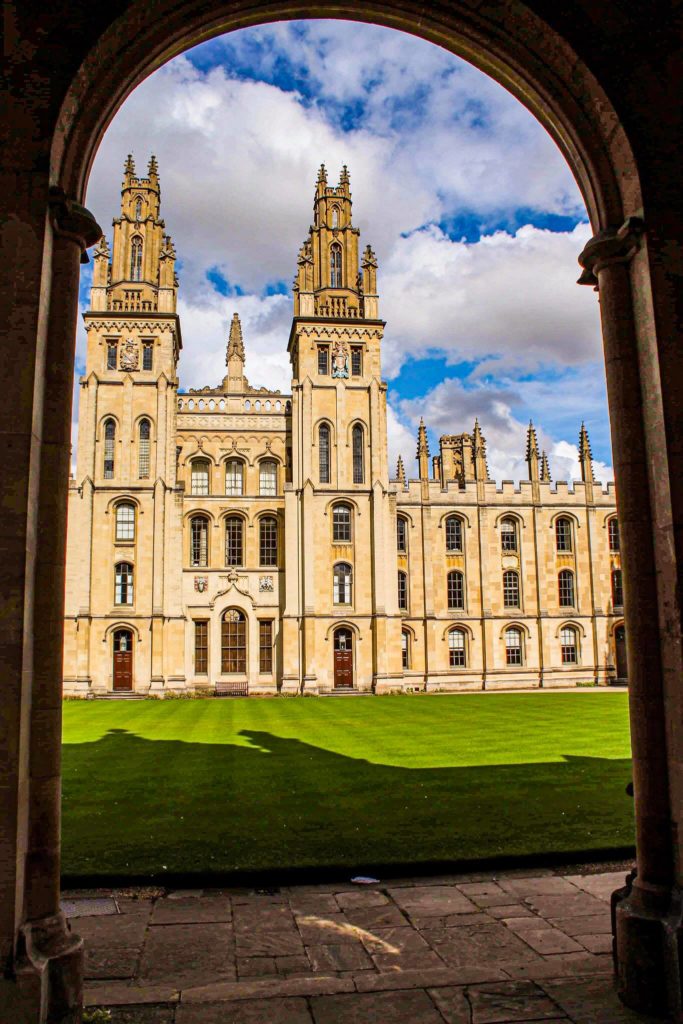 Get Literary At Oxford's Bookshops
If you're a bookworm like myself, then you have to visit oxford. I mean, if you didn't already know that Oxford is home to the largest single room selling books in the world, then where have you been?! There are so many independent bookstores to see, but Blackwell's Bookshop is like the Tardis on the inside. It opens to four floors including the underground Norrington Room which is a whopping 10,000 square feet. You really will be in danger of spending all your day hopping between bookshops and spending all your travel money on books! But hey, you only live once right? So why not indulge?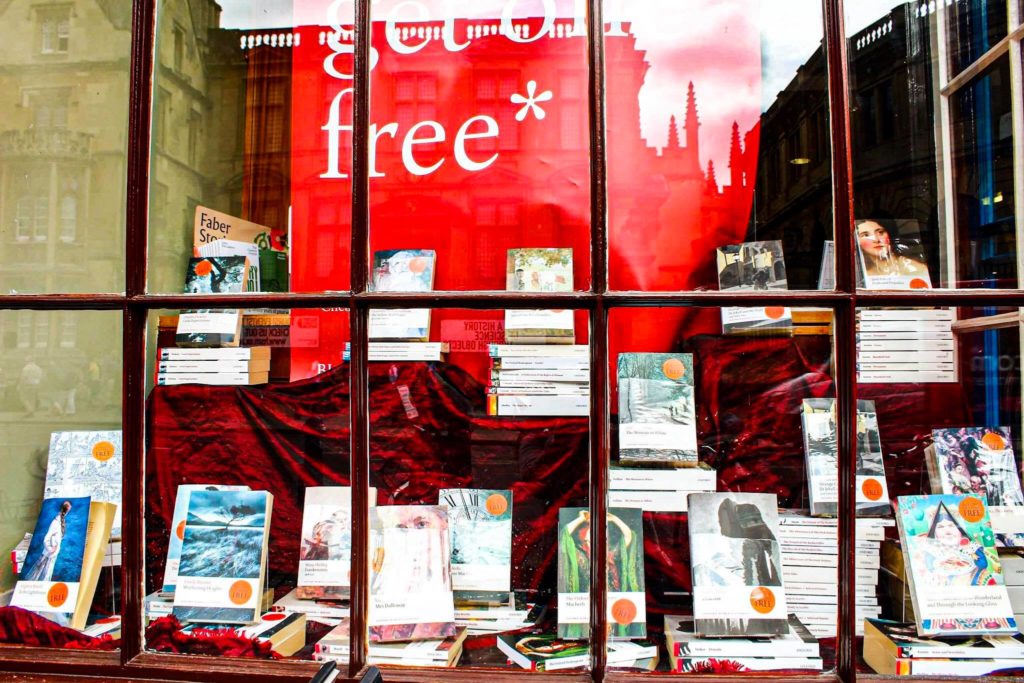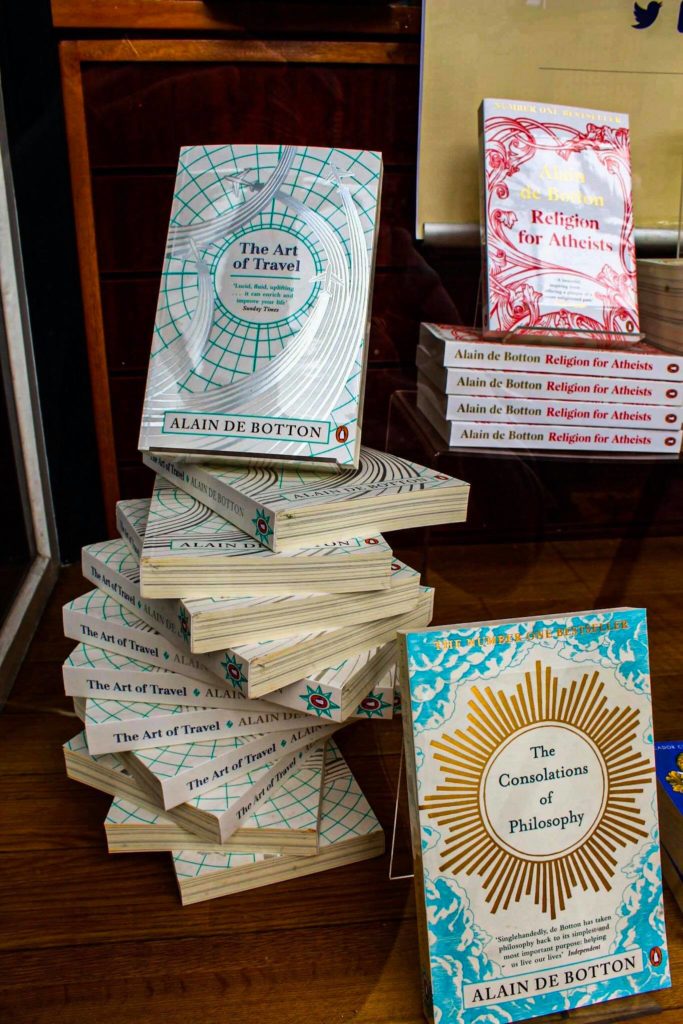 A Visit To Oxford, Its Shops & Restaurants
Shopping
If you need some retail therapy or excellent quality feed, then Oxford is the place for you. Along the High Street, you'll see many local and independent boutiques, gift and craft shops popular with the students, city locals and visitors.
Most people will make their way to Oxford's Covered Market, which has been around since 1774. You'll find everything from the butchers to bakers, serving ready-to-eat treats and the much-needed coffee boost.
Food Experience
In addition, there are some luxury restaurants and internationally acclaimed cafes, like my favourite Paul. I am definitely biased but if you need a snack or lunch, head to Paul. They serve the most mouth-watering almond croissants, a variety of baguettes, toasties, smoothies, and so much more.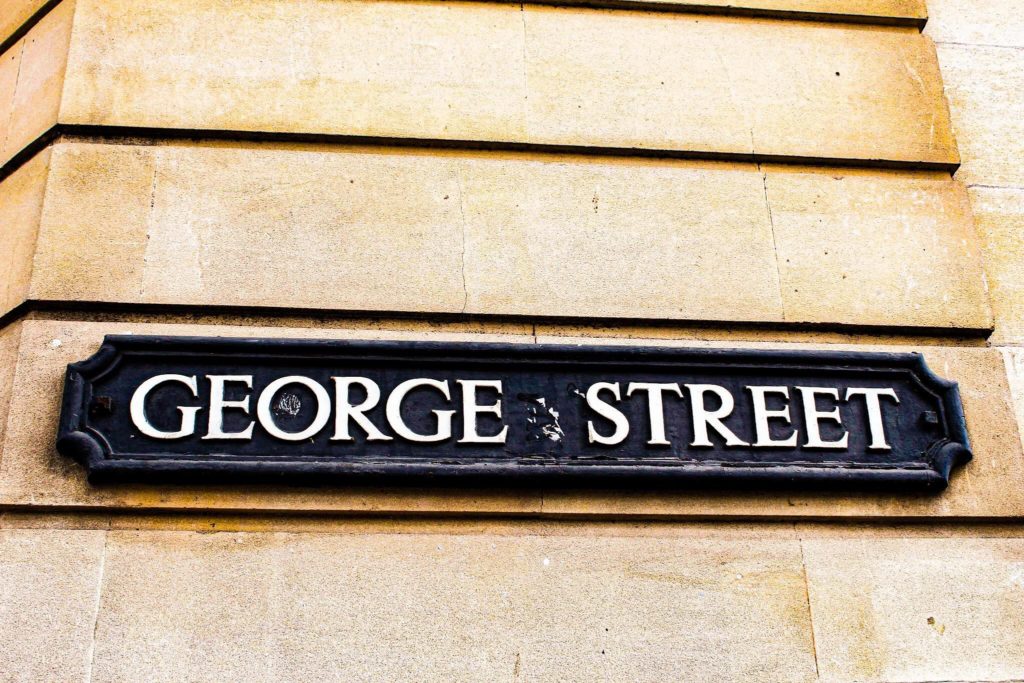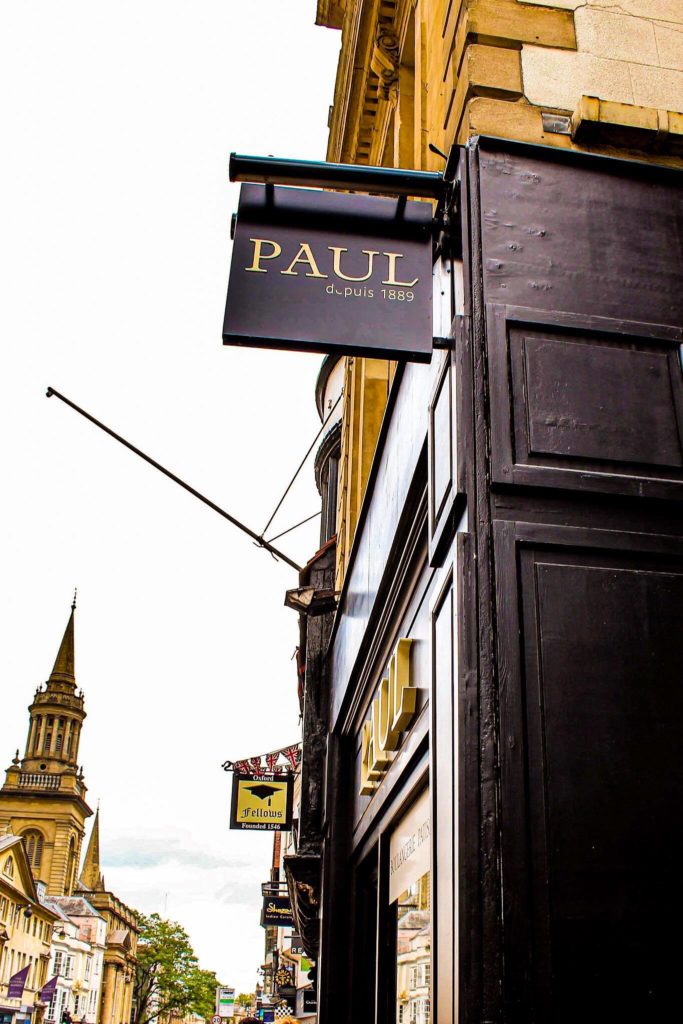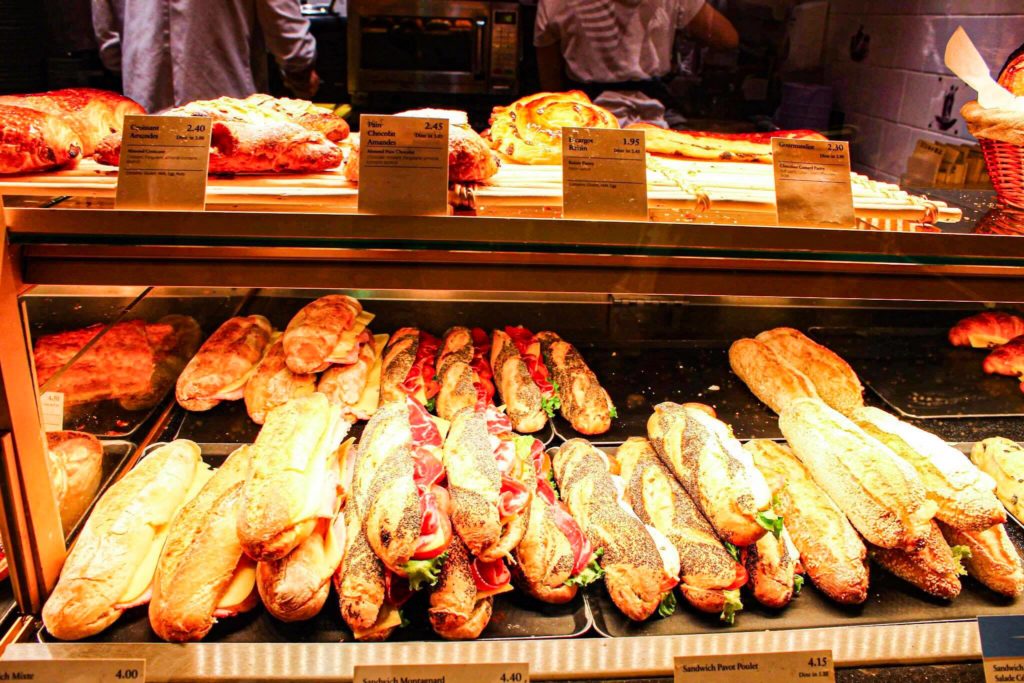 A Visit To Oxford & Its Historic Buildings
There are so many historic buildings in Oxford to choose from, so here are some of my favourites to inspire you.
This building is not only beautiful, but it is also one of the main filming locations for Harry Potter. The 15th-century building was originally used for lectures and exams in Theology and today forms part of the Bodleian Library. Designed in the Perpendicular style, there are gorgeous tall windows and the ceiling comprises a very elaborate vaulting. This vaulting has four hundred and fifty-five sculptural bosses that hold your gaze in awe for a considerable length of time.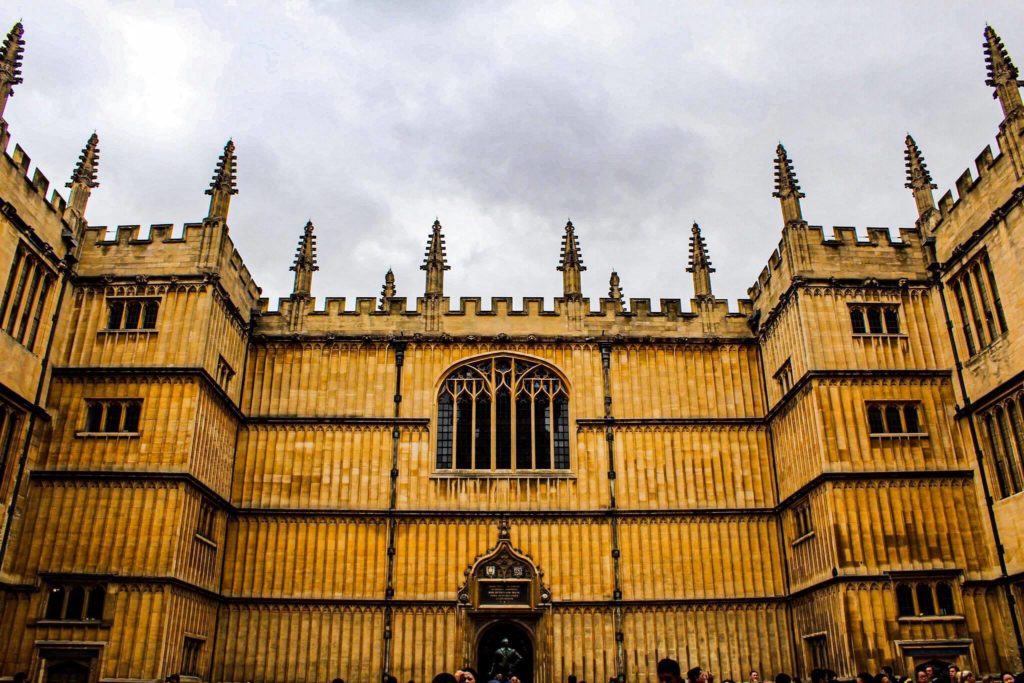 This library is known for being the second-largest library in Britain after the British Library. It is one of the main research libraries for the University of Oxford. So students from across the globe can enter and study with the ancient manuscripts, age-beaten textbooks and the charming wooden ceilings and workbenches.
The Bodleian Library is also steeped in history. The building itself is nothing short of stunning; It is imposing, grand and definitely makes a statement regarding the founders' wealth and social importance. There are a plethora of tours available, ranging from 30 to 90 minutes. We did the 90-minute tour which was fantastic, very private and really showed the intricate workings of the library and the Radcliffe Camera.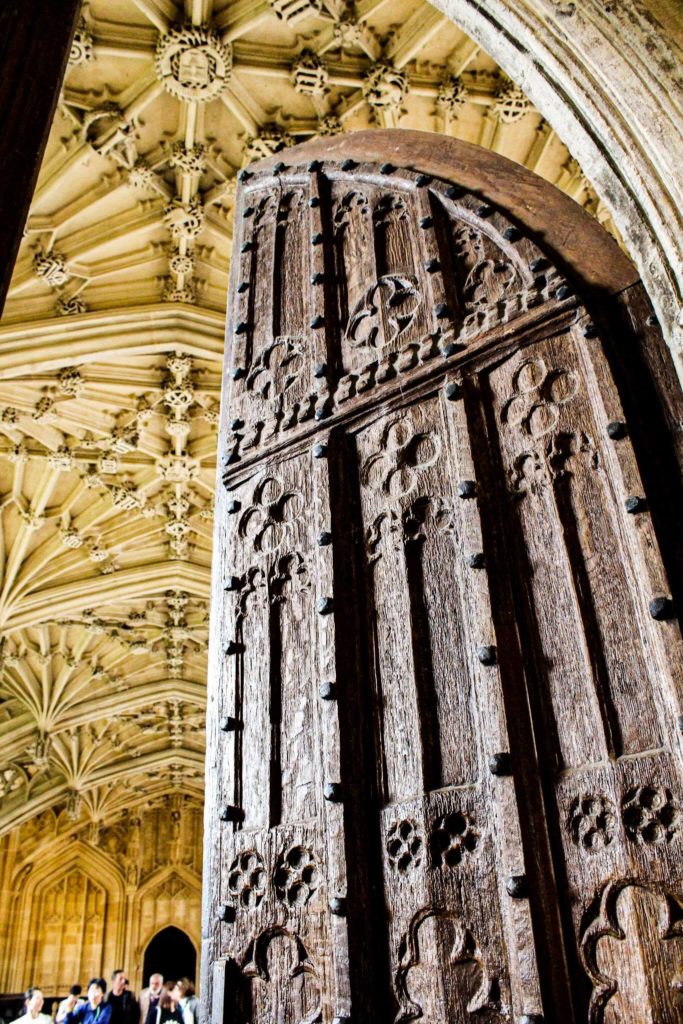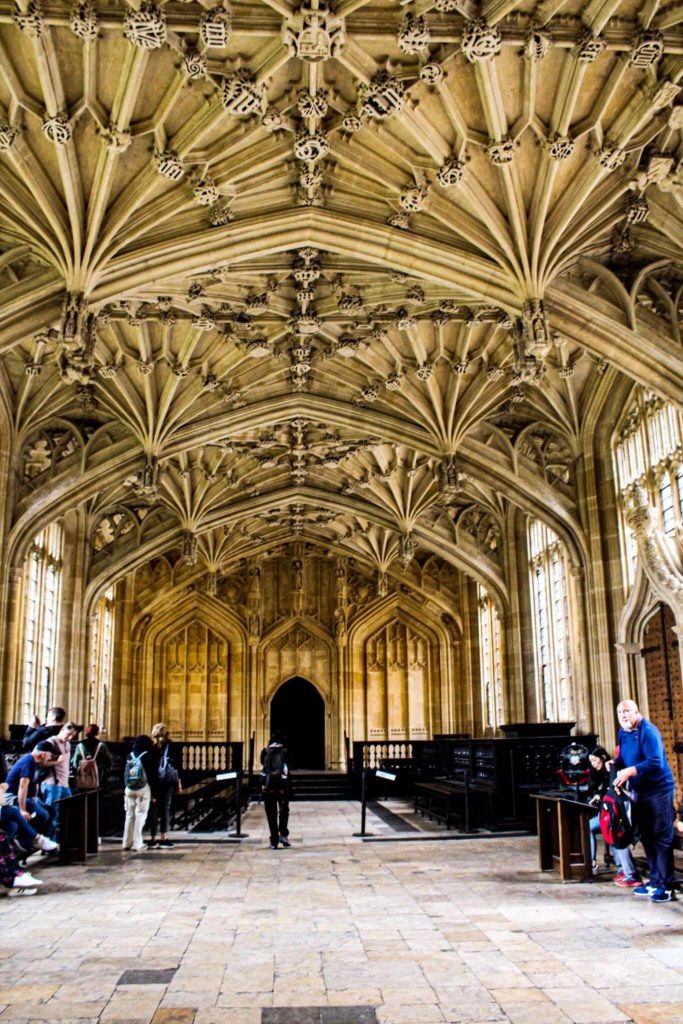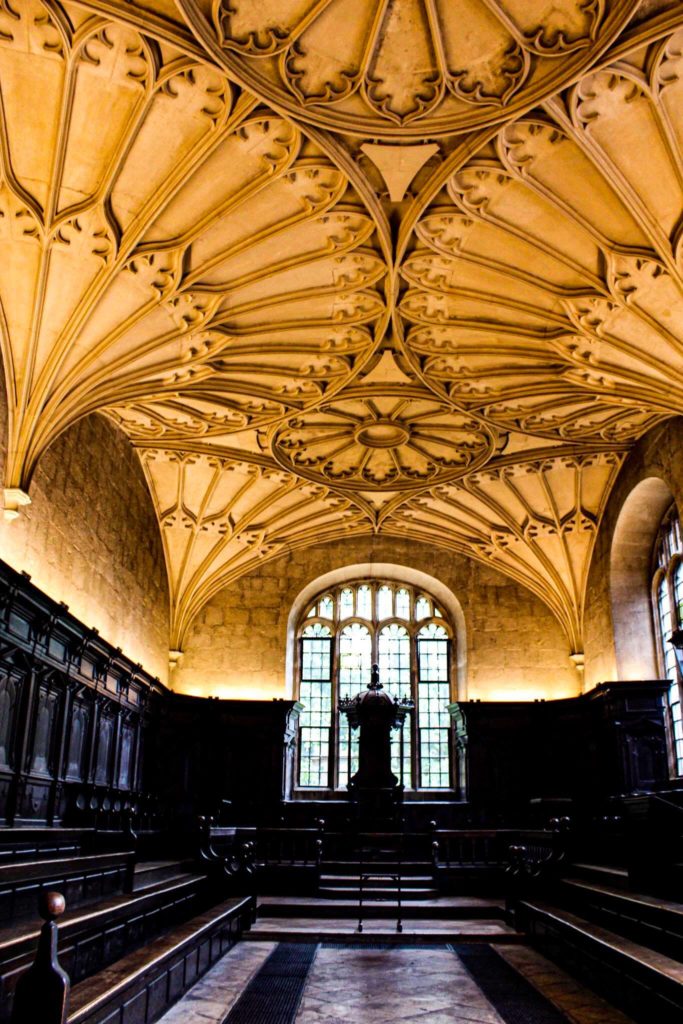 It is now another reading room for the Bodleian Library. The neo-classical building is a wonder to behold and it is Oxford's most photographed landmark. No wonder right? Its circular library is not only architecturally impressive, but it stands tall and dominant in the city centre.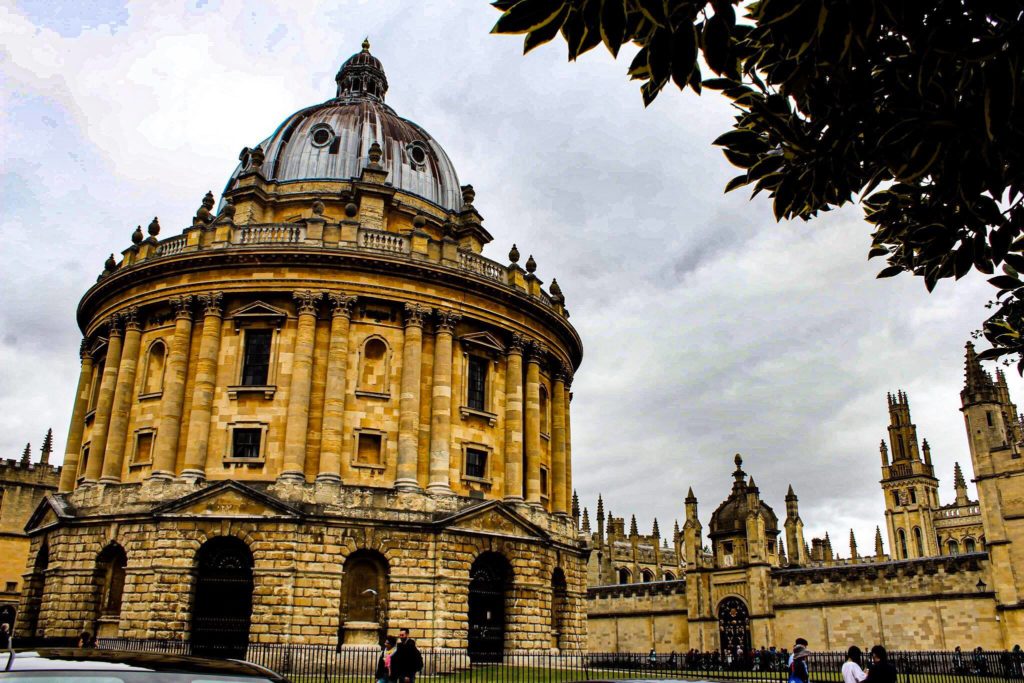 Oxford's famous bridge is reminiscent of Venice's Bridge of Sighs. As an iconic piece of Oxford architecture, the bridge is actually called Hertford Bridge as it joins two parts of Hertford College together. In addition, the University Church of St. Mary offers an incredible bird's eye view of the entire city. This might be one of the best ways to see all of Oxford if you only have a day there. Dating from 1280, with beautiful and decorative carved gargoyles, the church's tower is the highest view over Oxford. Not only is this a privilege, but you are also tracing history as you walk up the 127 steps.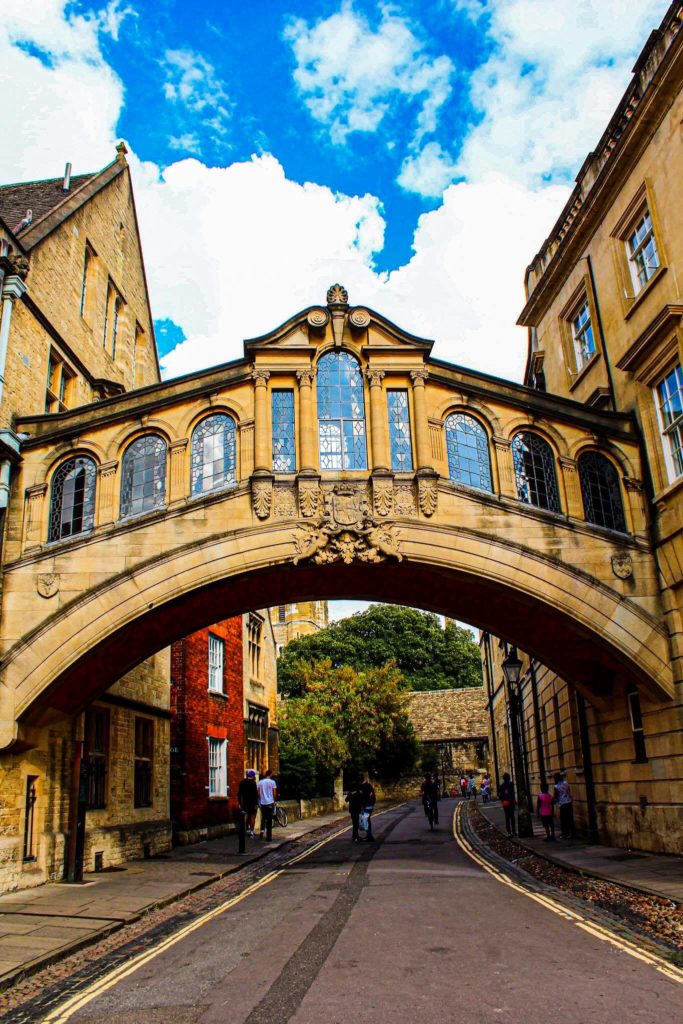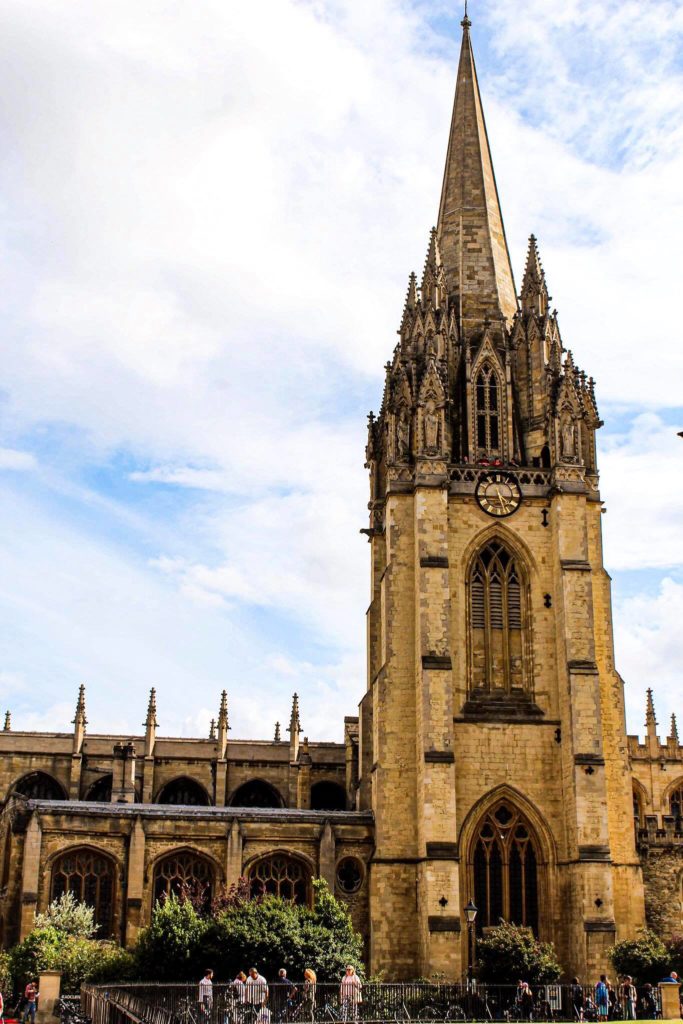 The Saxon Tower of St. Michael
Finally, the Saxon Tower of St Michael is one of the oldest buildings in Oxford, dating back to the Saxon times. It is definitely worth visiting even if it's only for its historical value, but it also offers a great view of Oxford. If walking a lot of steps isn't your thing, then this might be the easier option to St. Mary Church. It only has 97 steps!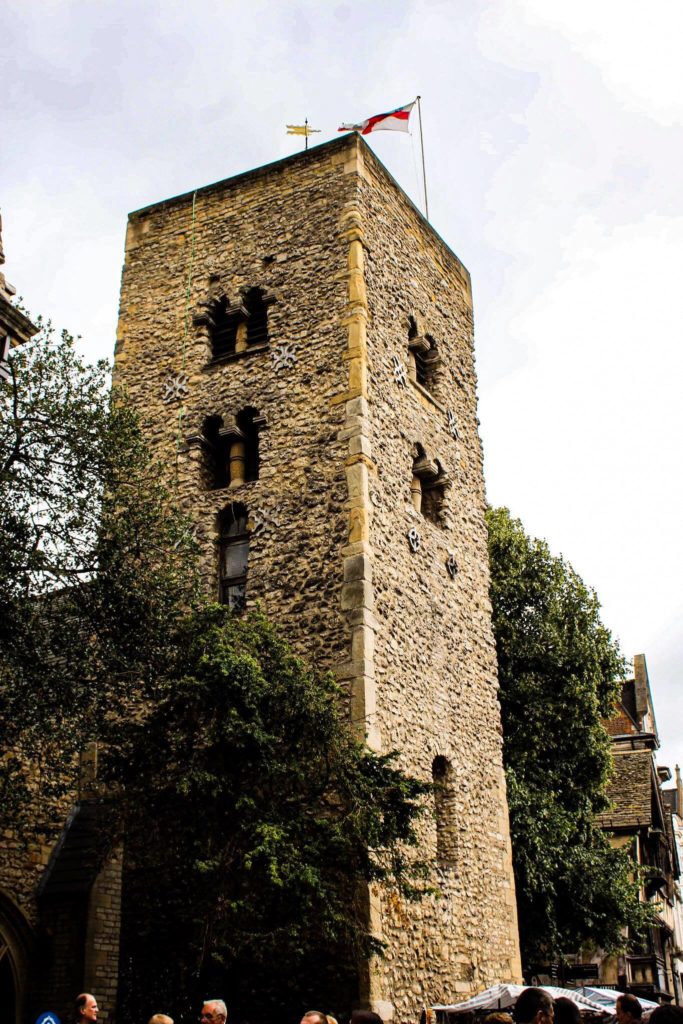 A Visit To Oxford's Wizarding World
There are so many things a Harry Potter fan can do in the city.
Hogwarts Infirmary
As I have already mentioned, the Divinity School was used to shoot the infirmary scenes in Hogwarts. Additionally, this stunning and grand hall is where Harry and Hermione use the time turner to save Sirius and Buckbeak. It is also where Professor McGonagall teaches Ron how to dance for the Yule Ball. A memorable scene that I will never forget.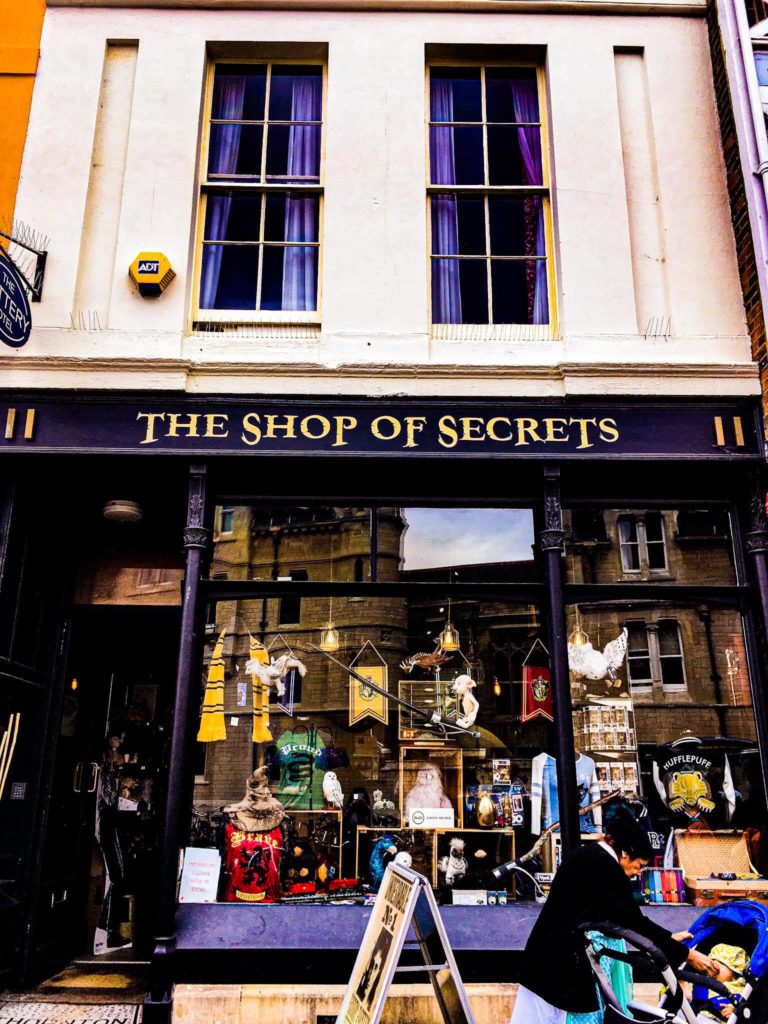 Explore Hogwarts Library
The Duke Humphrey's Library was also used to play the Hogwarts Library in Harry Potter and the Sorcerer's Stone. Its dark, mysterious corners and floor to ceiling shelves of ancient books really give the library a dated and magical feeling.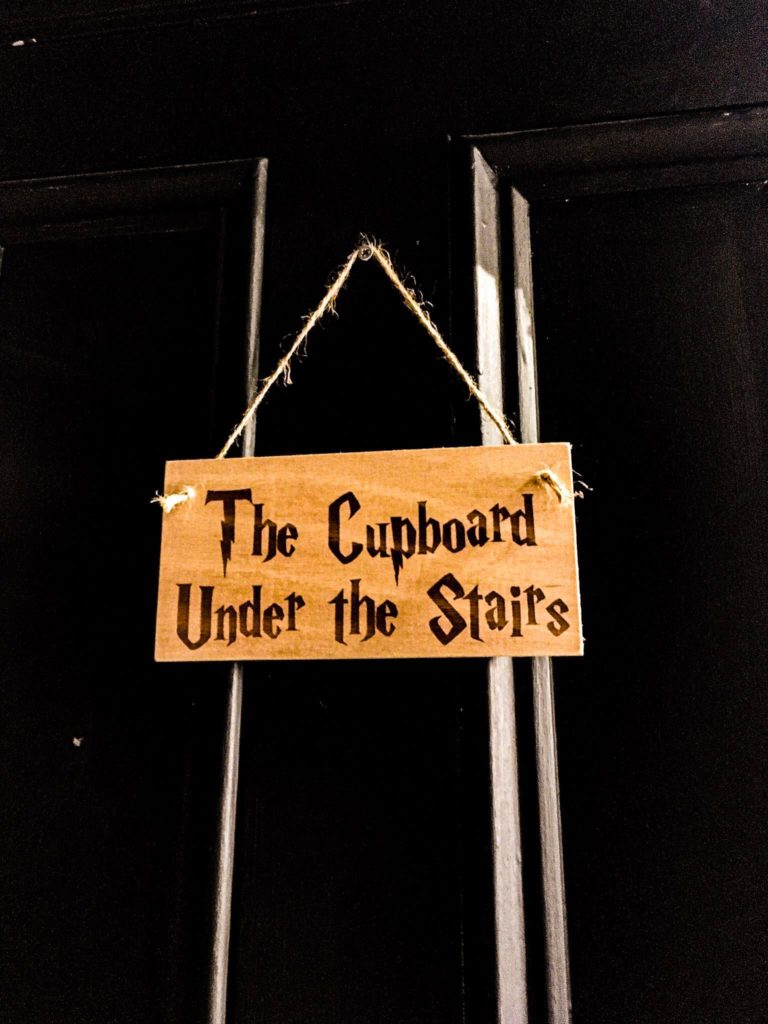 Visit Hogwarts Hallways
Furthermore, you can book a specific Harry Potter Book walking tour of Oxford. You can also select the university colleges you wish to see based on some of the most beloved scenes in Harry Potter. New College, and its crumbling, castle-like cloisters, doubles as the Hogwarts hallways. Additionally, New College courtyard is the location where Harry tips Cedric off about the dragons they'd be battling in Harry Potter and the Goblet of Fire. It also features in the scene immediately after this one, where Malfoy taunts Harry and Mad-Eye Moody steps in and turns him into a ferret! Classic moment!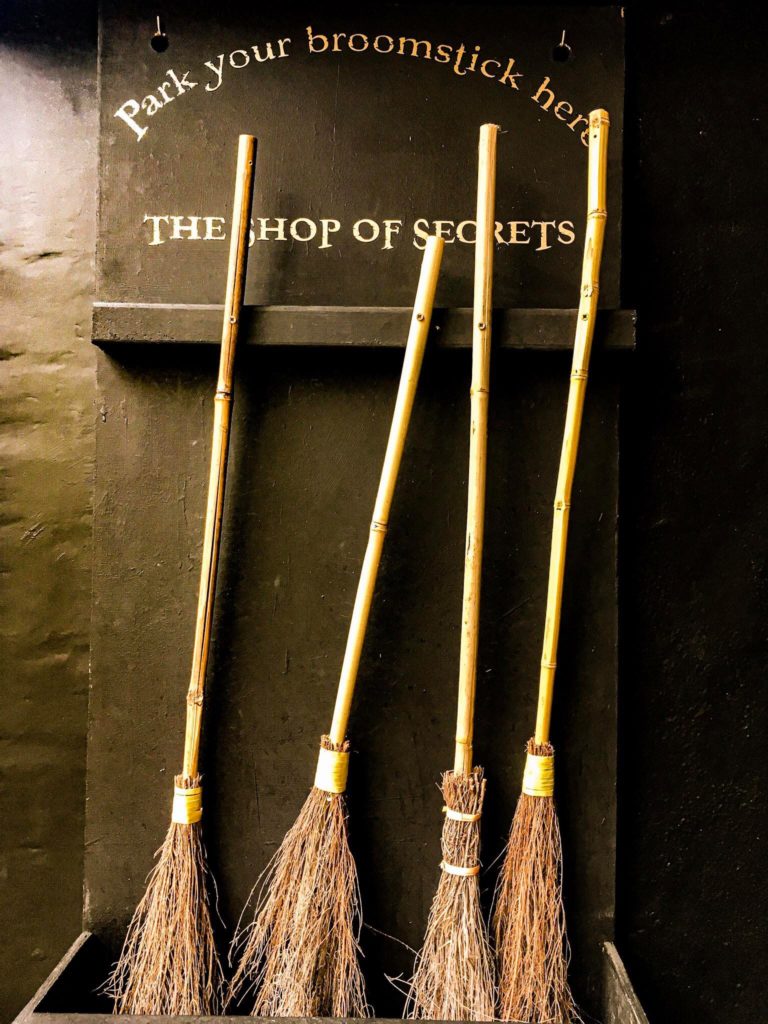 More Hallways & Hogwarts' Great Hall
Other worthy mentions include Bodley Tower (located inside Christ Church College) and the staircase was in many scenes including Harry's first arrival at Hogwarts. Also, Christ Church cloisters were transformed for other shots of Hogwarts hallways and the colleges' dining hall provided the main inspiration for Hogwarts' Great Hall.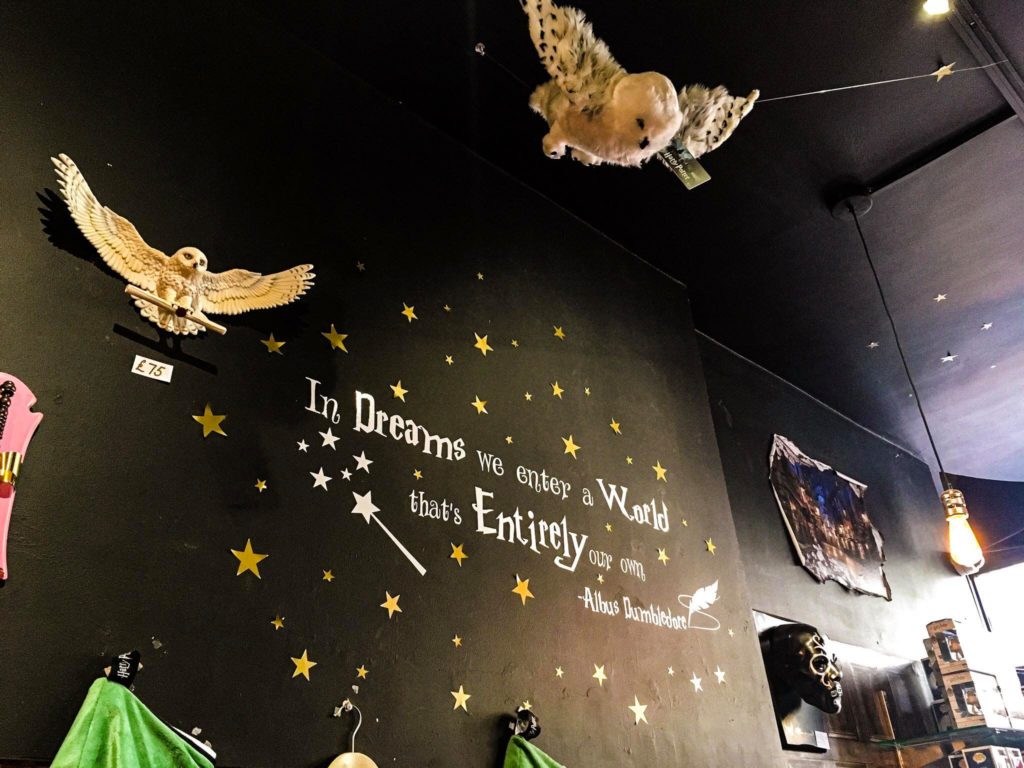 Hogwarts Shops
Whilst the filming of Harry Potter happened a while ago, the city of Oxford certainly hasn't forgotten those moments. Now there are specific shops dedicated to Harry Potter, selling some wonderful merchandise but you can also buy postcards from most local shops. And all the bookshops I've been to have the Harry Potter series on display.
A Final Thought
Are you a fan of Oxford or Harry Potter? Which one will be the pull for your visit to Oxford? Let me know in the comments.
For me, I'm a lover of the arts. So, the romantic architecture, the rich history, and the city's associations with Harry Potter all combined and made a visit to Oxford a must.
If you liked this post, check out my 25 photos to inspire a visit to Bath, Somerset.