Ullswater in the Lake District
When solitude becomes the new Eden, it's hard not to accept that what you've just stumbled upon has been blessed by the Gods. The staggering mountains of shifting green meander in friendship with the capacious lakes before me. They elicit intangible feelings of grace, peace, majesty, and above all, empowerment. And yet, somehow, these qualities become a part of all who venture to Ullswater in the Lake District. They awaken something within each that forces them to confront a part of themselves rather left unchallenged.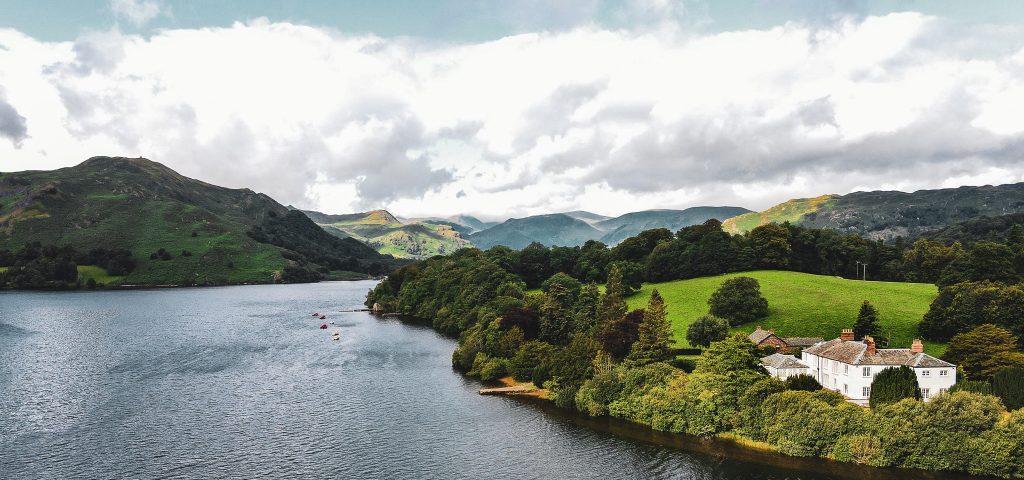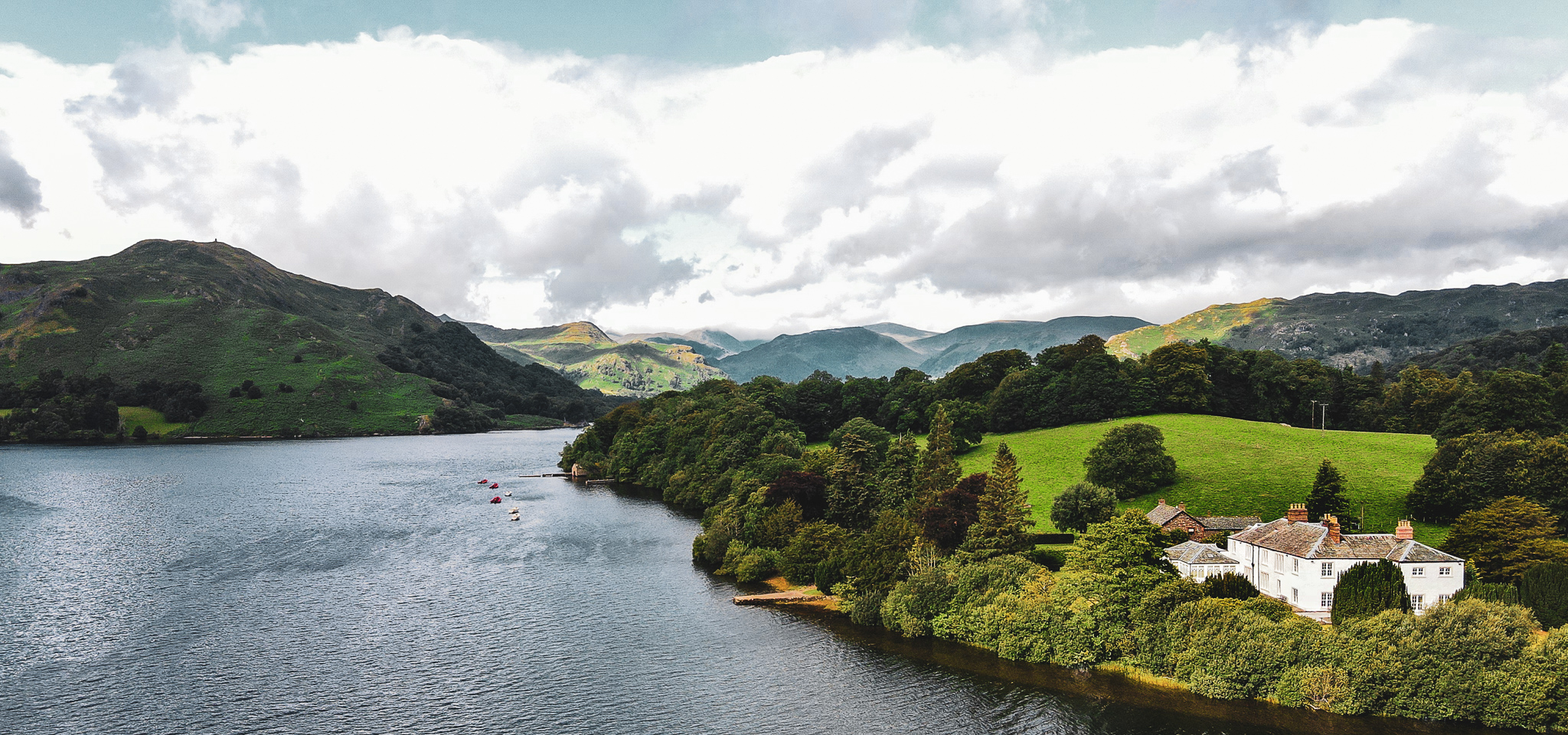 For some, the challenge comes with learning to love the quiet. While others have to repeatedly reassure themselves that the strenuous geography is really worth exploring. For me, it's finding my place in an area where modern technologies rarely work. It is also about learning to switch off from work. Nowhere's afforded such escapism before than this paradisiacal Ullswater in the Lake District. For a landscape to do this, my earlier statement rings true, the Lakes are blessed by the Gods!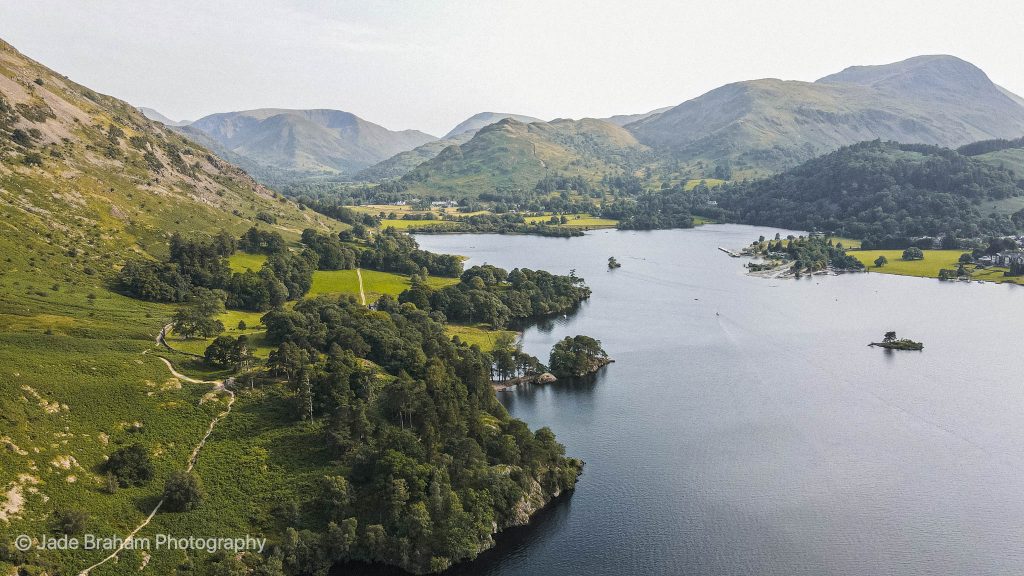 Getting to Ullswater in the Lake District
William Wordsworth once claimed that the Lake District was "the loveliest spot that man hath found". As our car pulls off of the M6 onto a centuries-old road called The Struggle, it's undisputedly obvious why. Dry stone walls, uniquely characteristic of the lakes, serpentine a descent through Kirkstone pass. They look down into a valley of steel blue waters and layers of mountains that gently fade into the clouds. Driving past the Kirkstone Pass Inn – formerly an important coaching inn and the third-highest public house in England – a sense of solace and connectivity with nature beats within me.
Ullswater's Private Property
In an hour we arrived at the Macdonald Leeming House. This is a 200-year-old country house that's perfect for those preferring luxury travel and the ultimate nature-intensive property. A colony of trees circuit 22-acres of land. Here disparate species, contours and hues weave into a protective cushion for their delicate neighbour – the landscape garden.
Symmetrical aluminium lanterns line a grand staircase. Halfway down it opens for a one-tier Edwardian fountain, cascading droplets into the water lily Chester Pool. A subtle path leads on through the buttercup meadow, down to the very edge of Ullswater Lake. Here, the birds crooning, the wind kissing sequestered leaves, and the bashful fish bobbing its head through the rippling water, are all you can hear.
It might seem like the edge of the world, but for me, it's where man meets Mother Nature. A place to slow down, find a natural rhythm, and realise the amount of beauty before me. A grace manifests in every aspect. But a sadness envelope as I realise most of my time is spent ignoring the natural world. But here, I gladly can't escape it!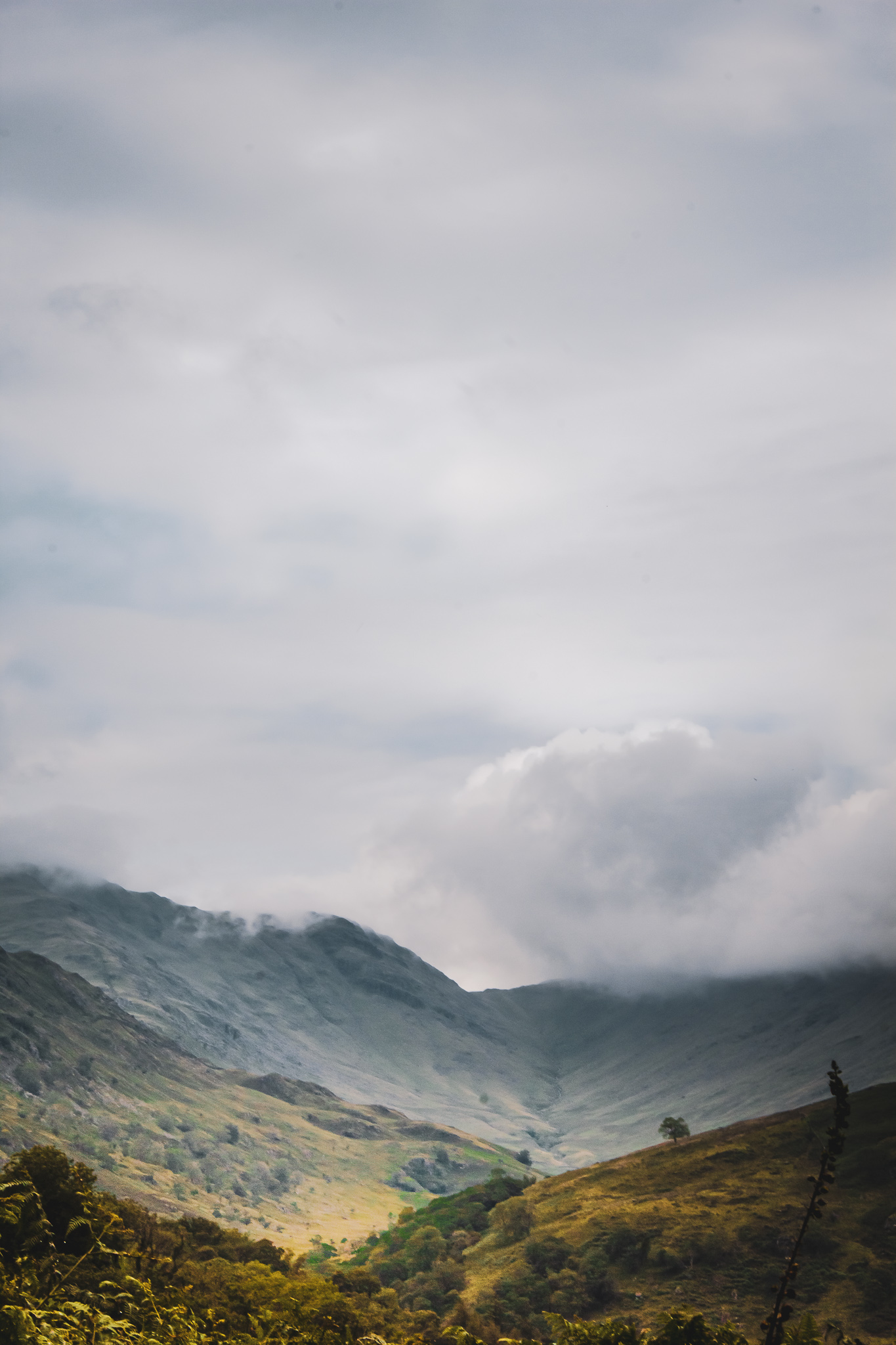 IMG_1509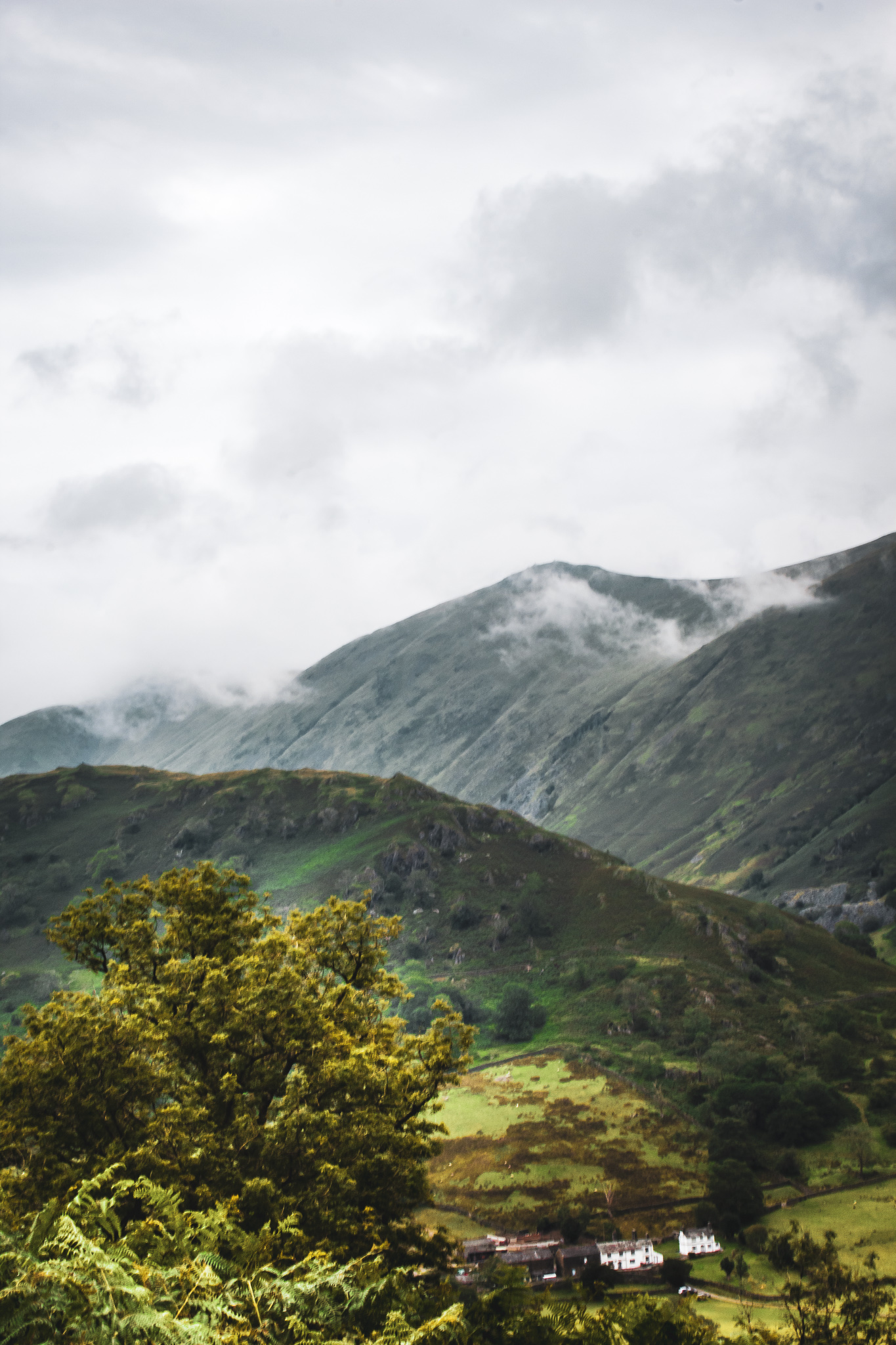 IMG_1513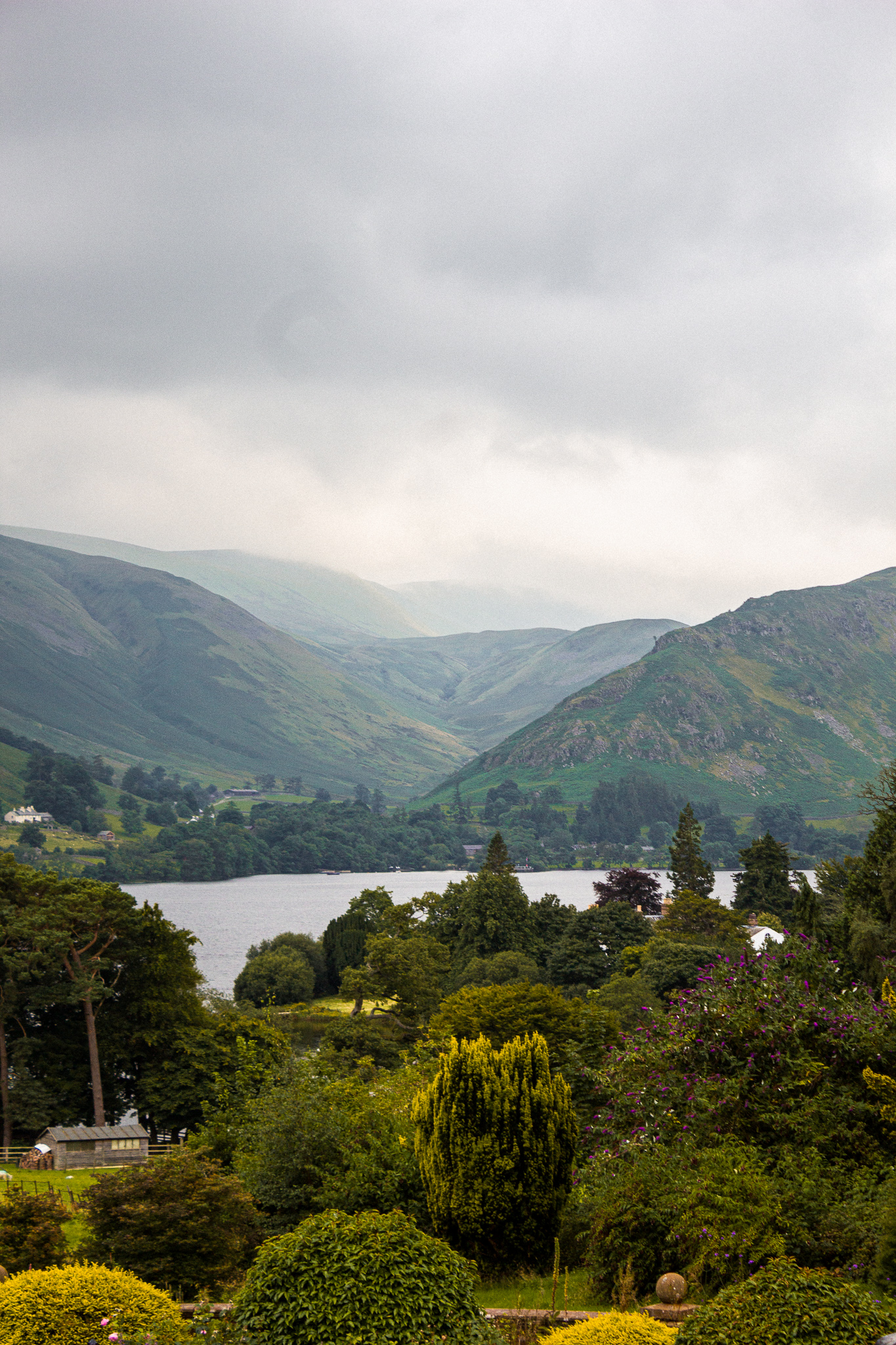 IMG_1584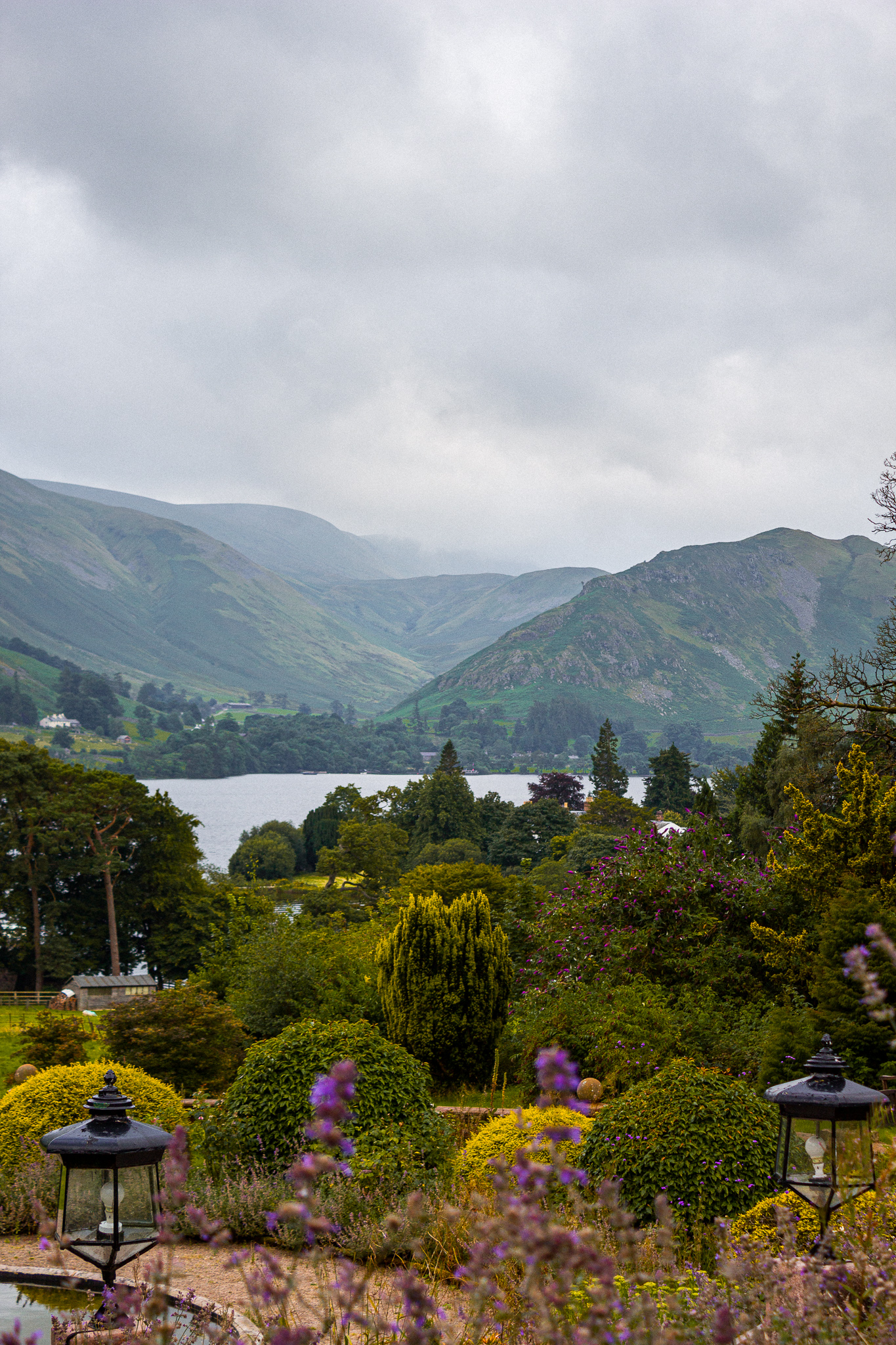 IMG_1595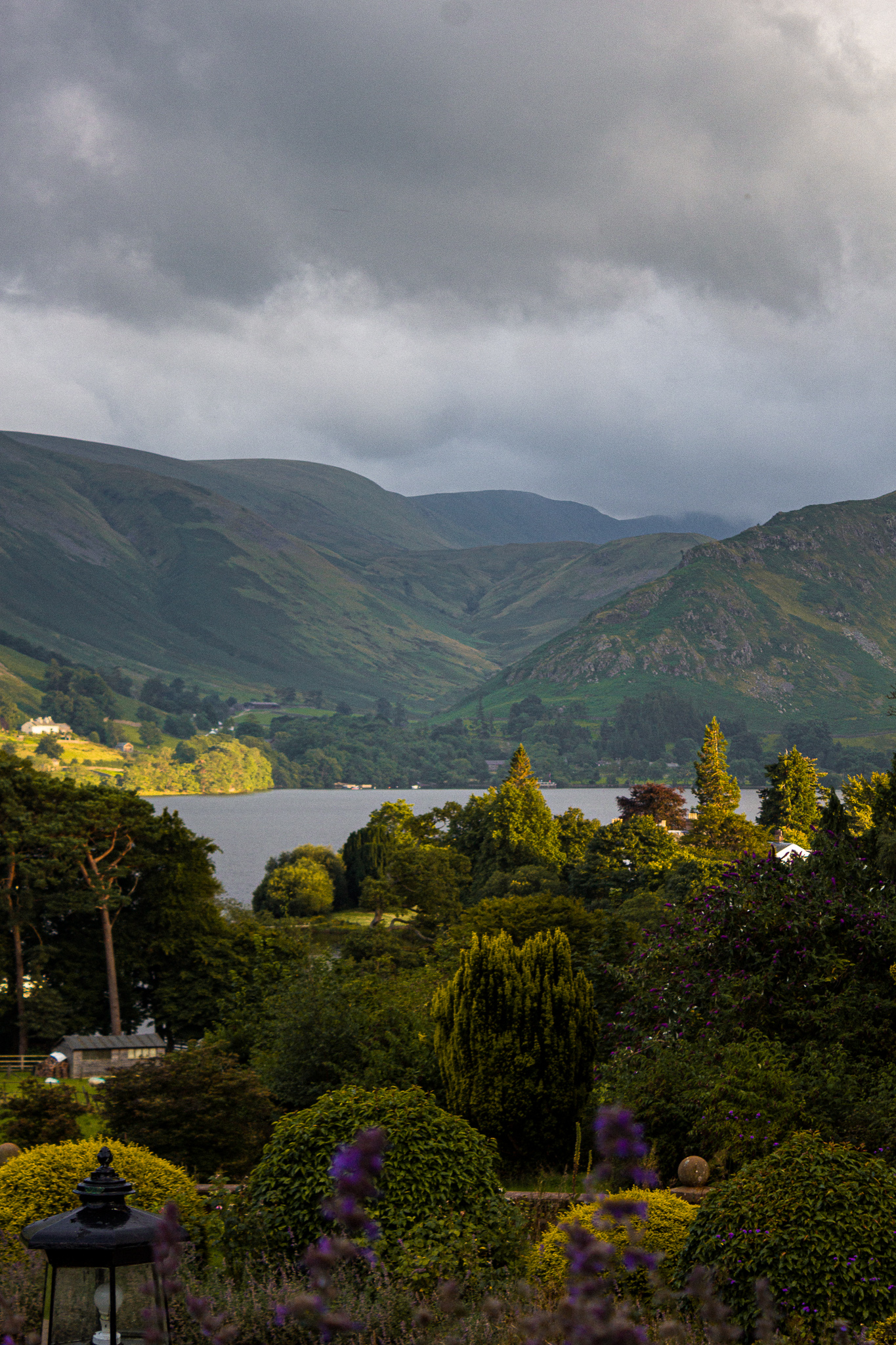 IMG_1617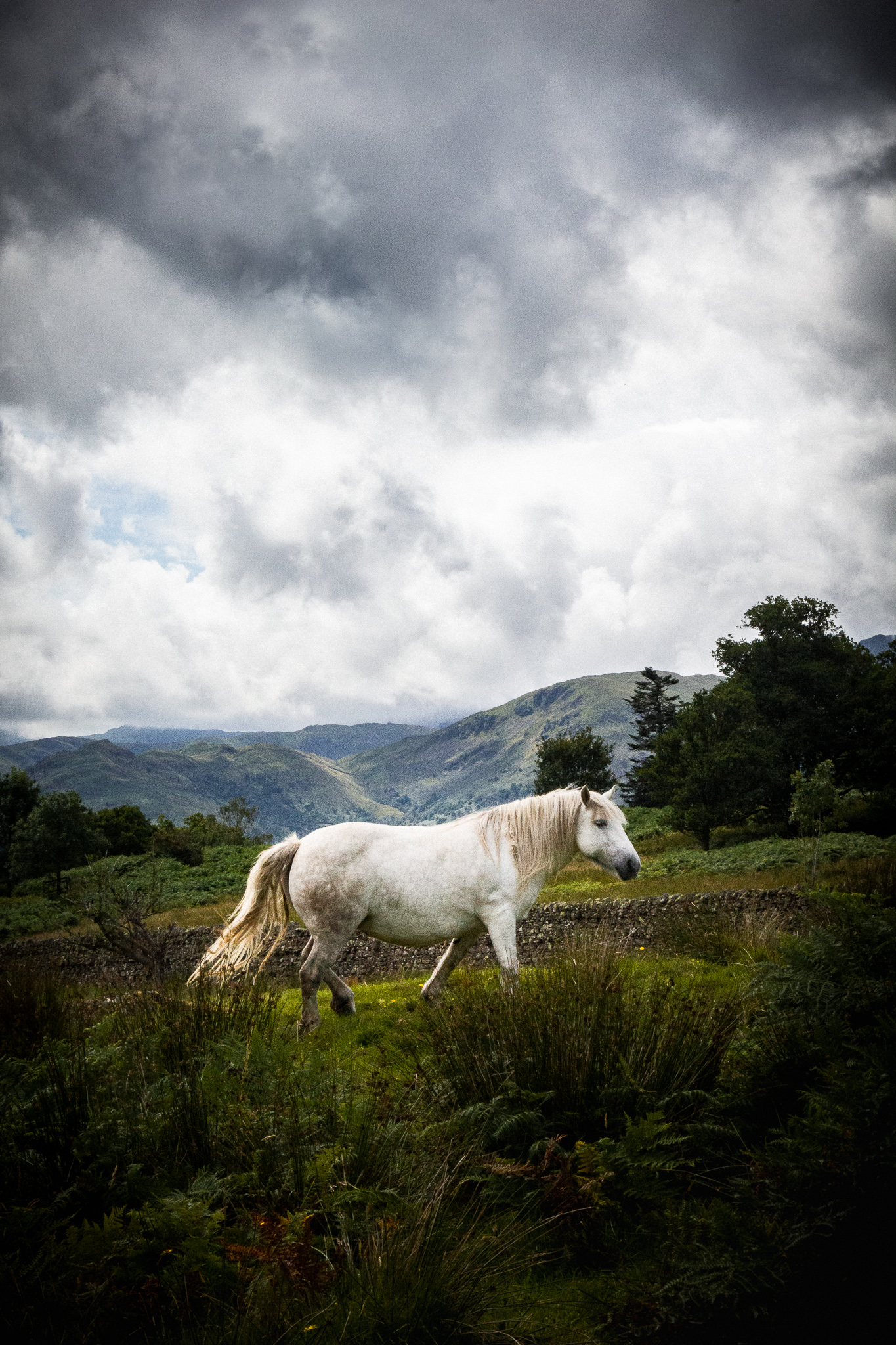 IMG_1638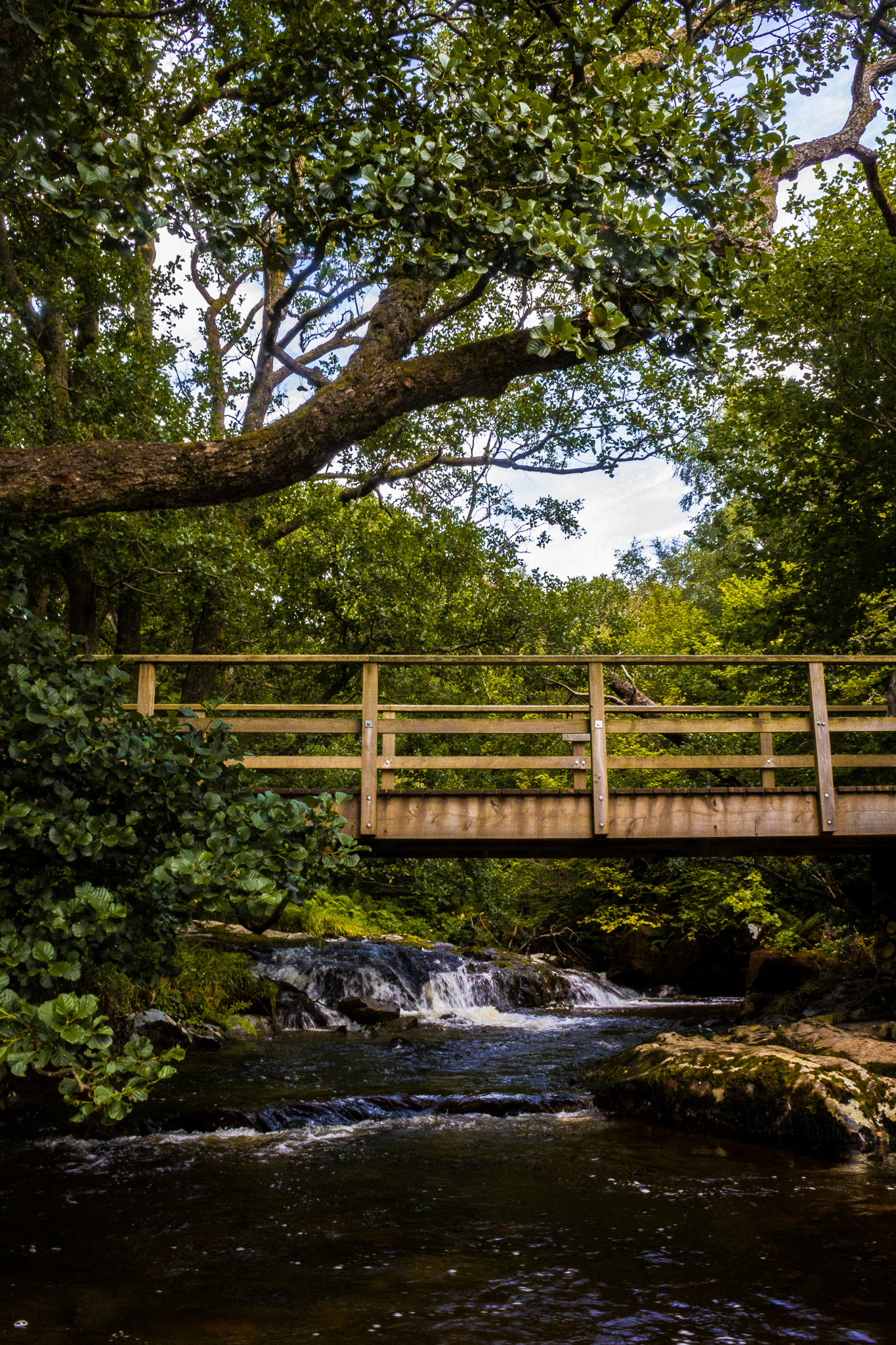 IMG_1659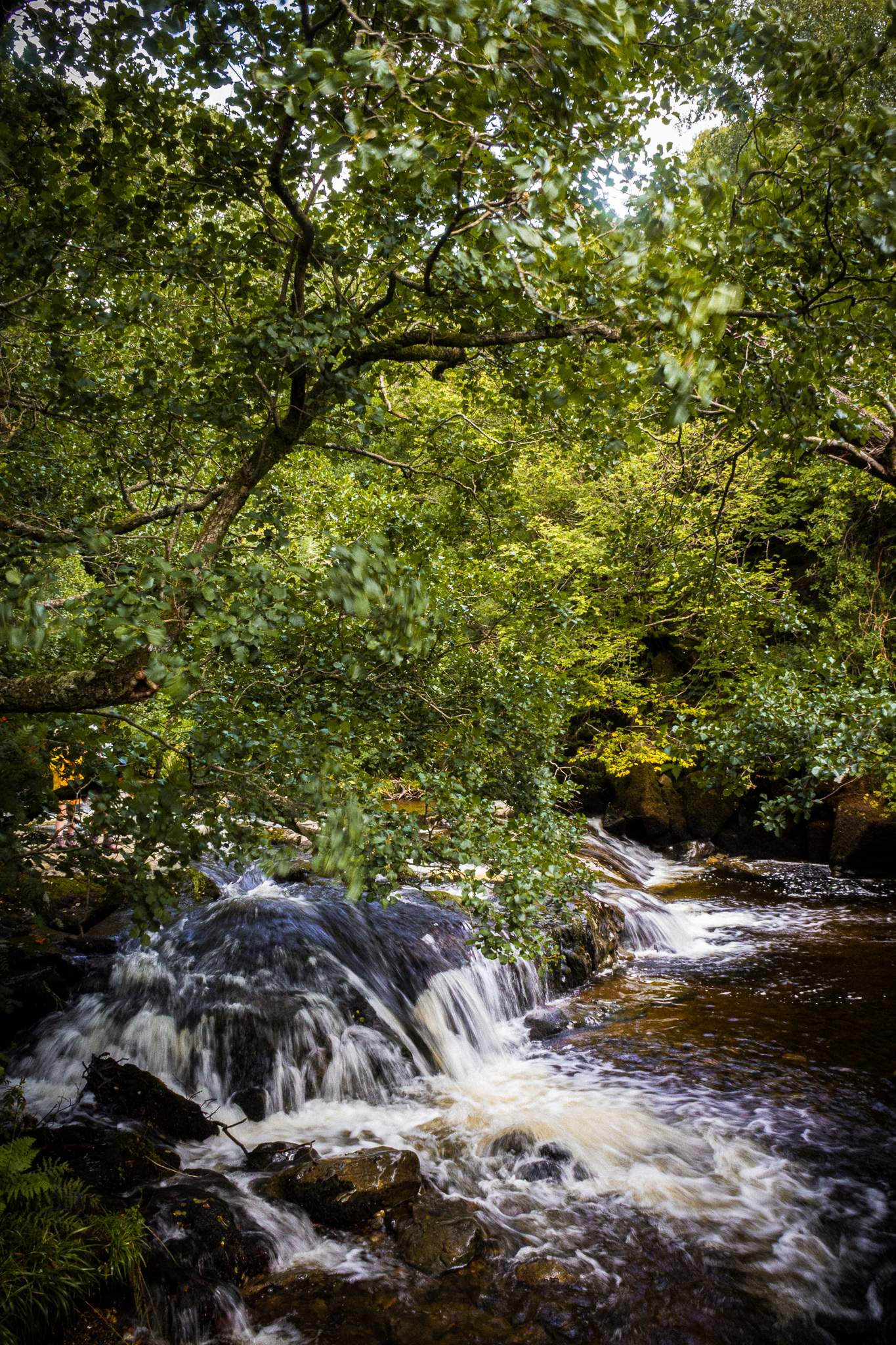 IMG_1661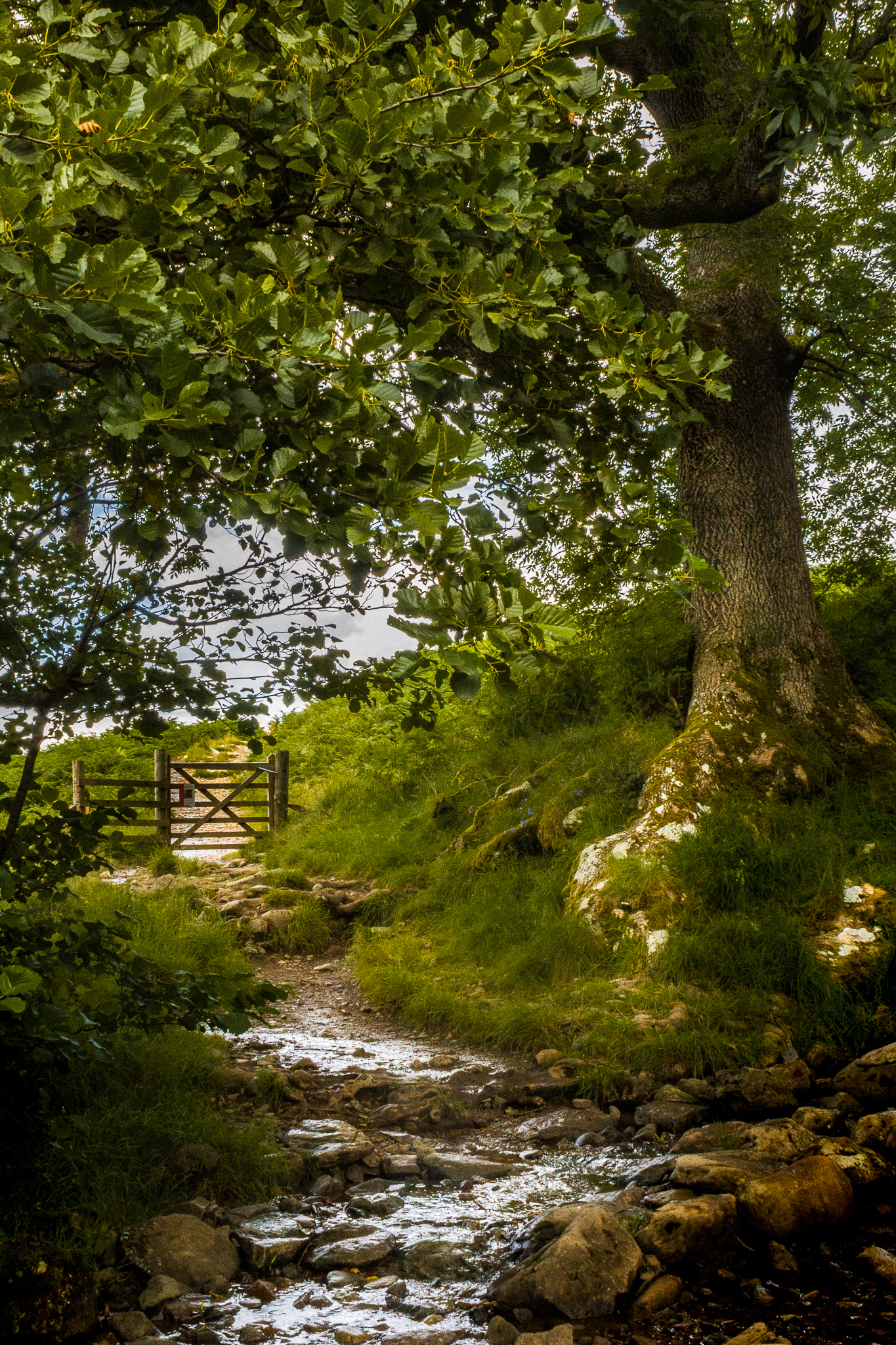 IMG_1677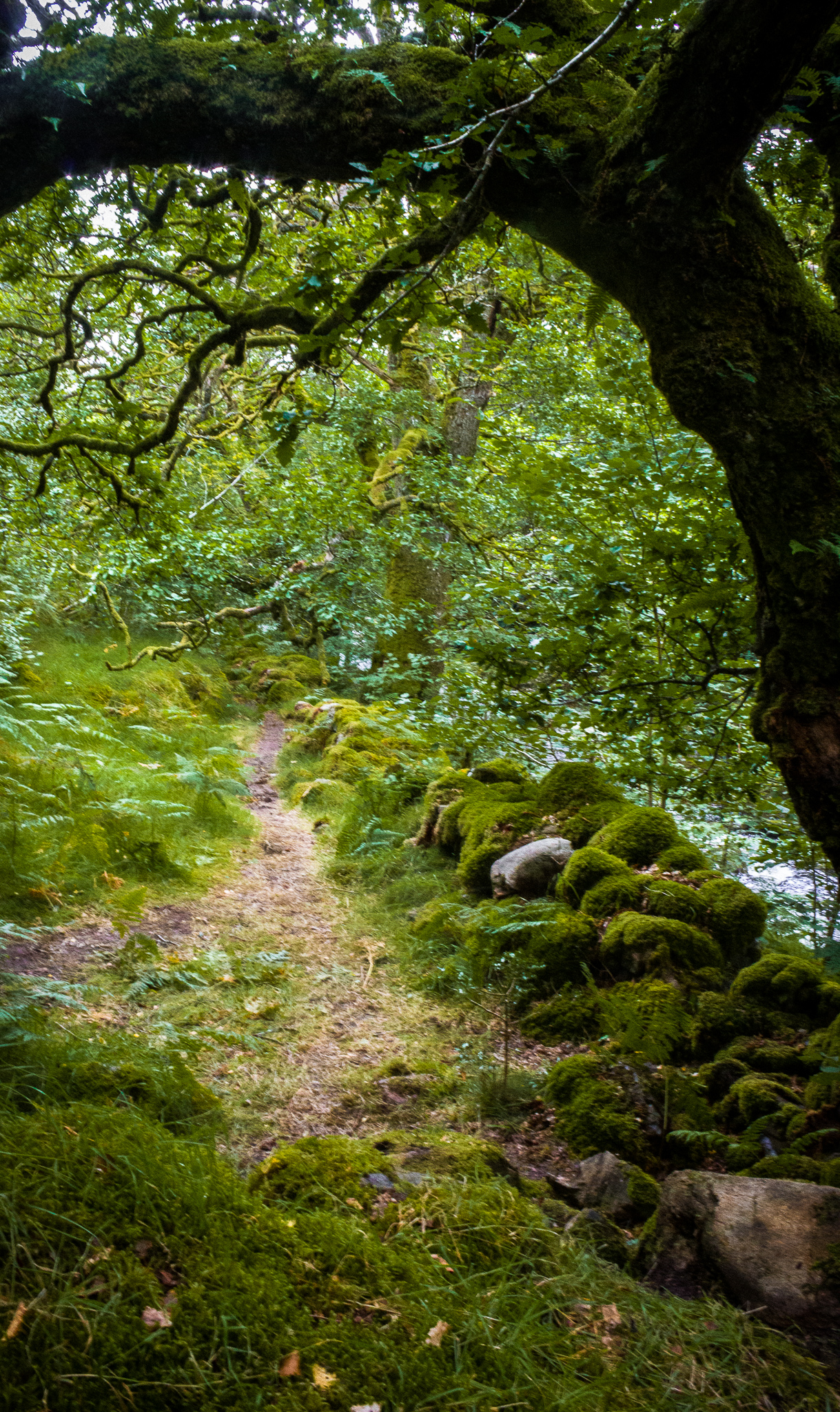 IMG_1700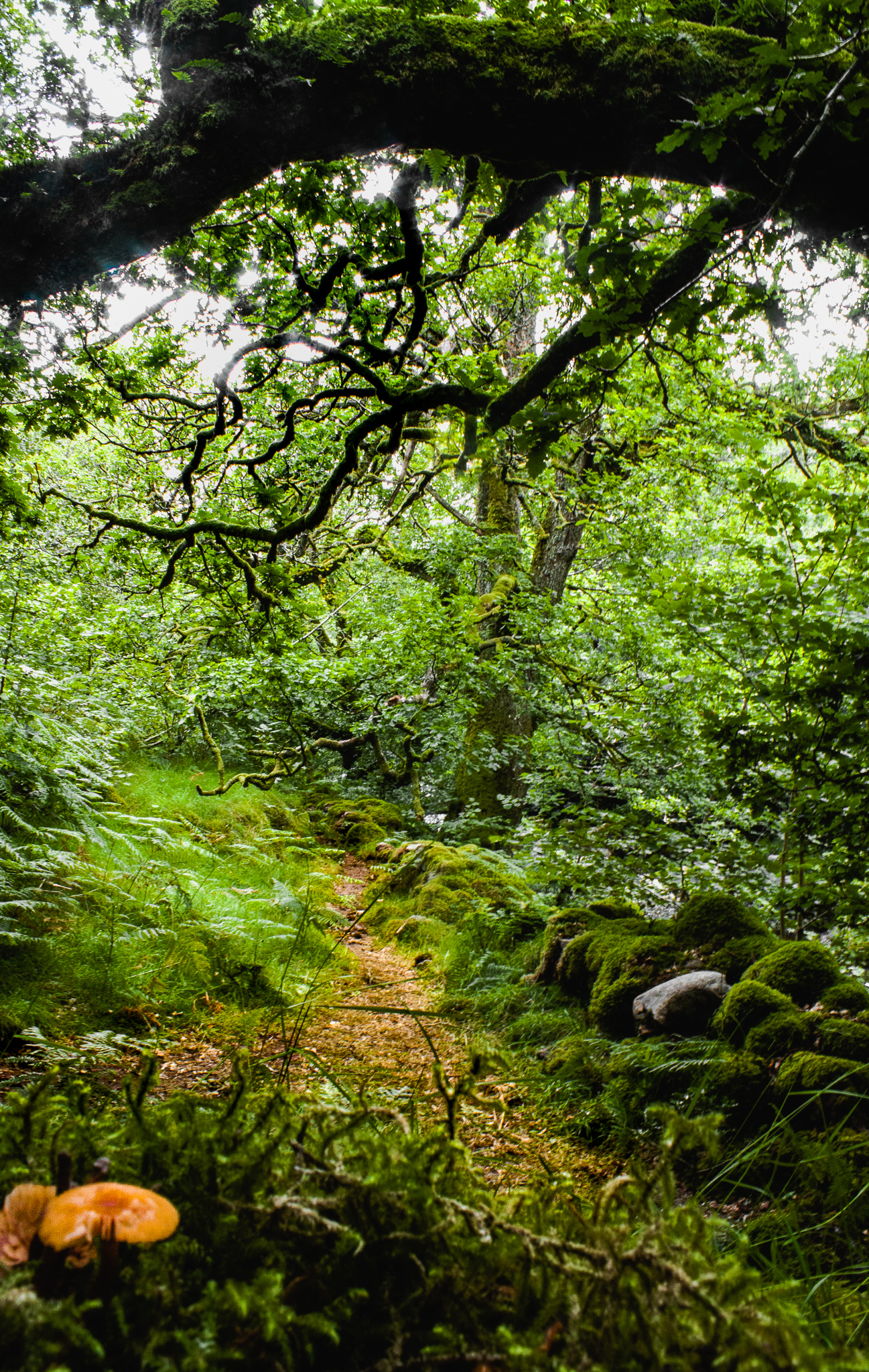 IMG_1703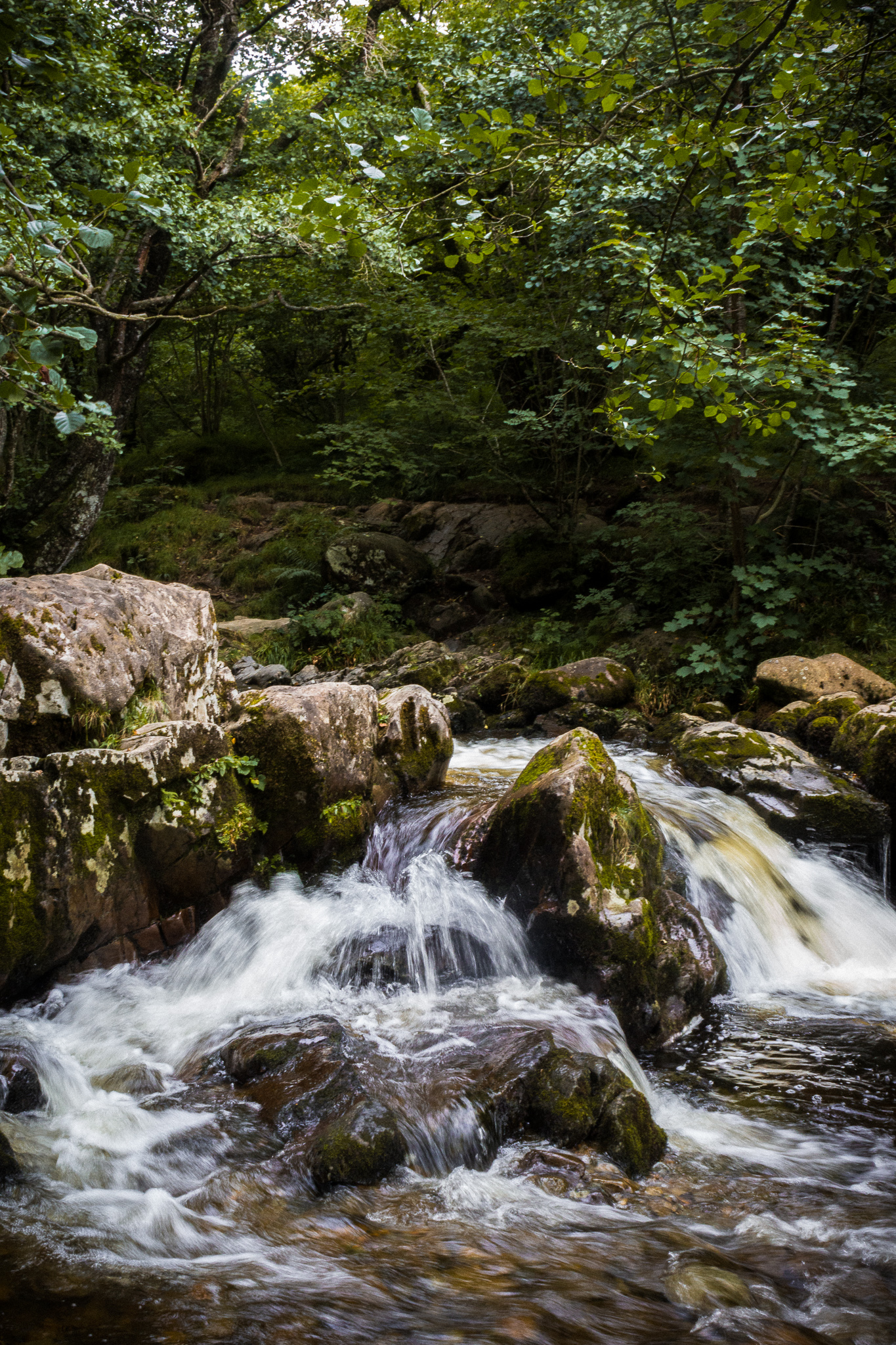 IMG_1708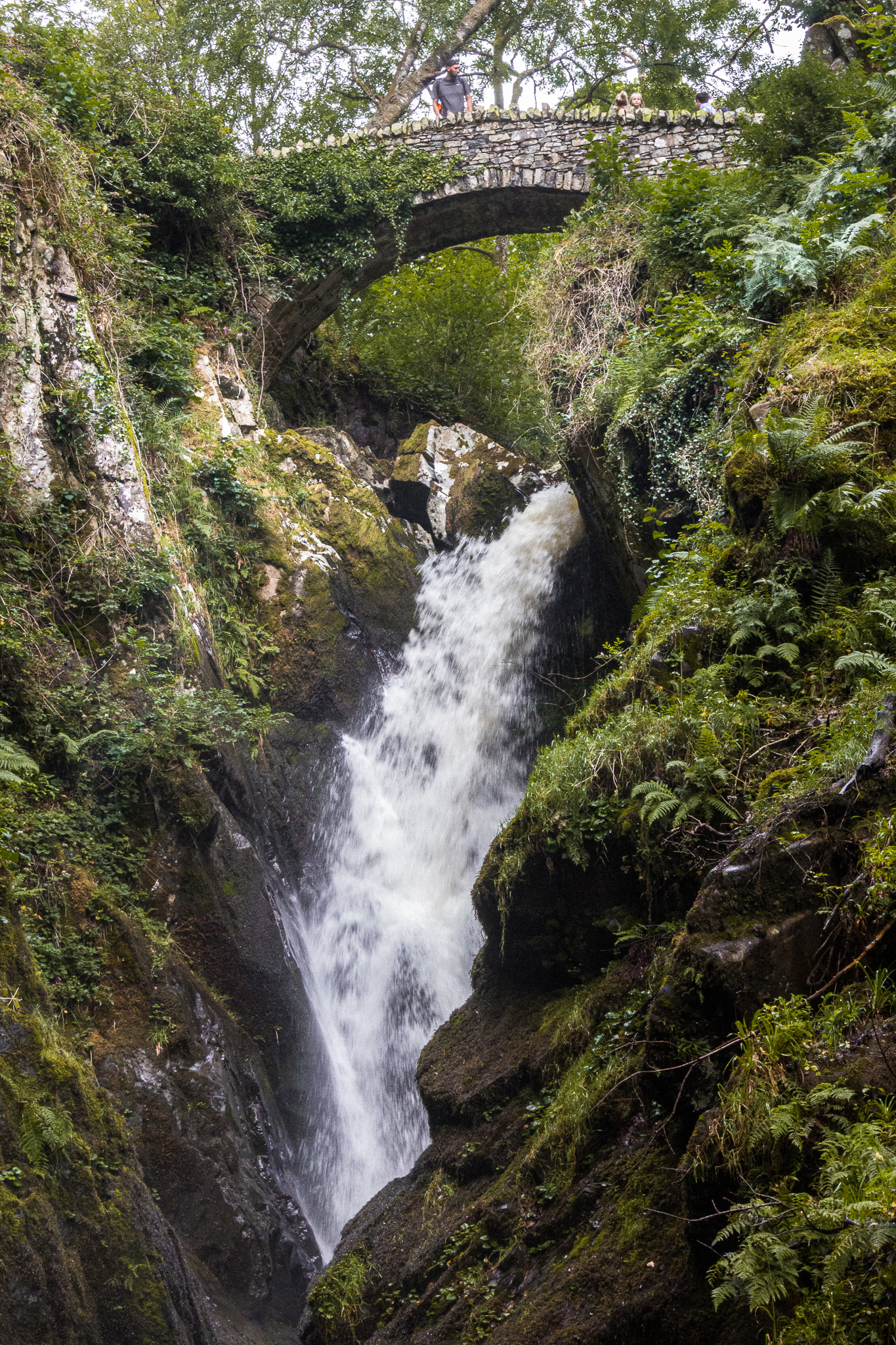 IMG_1718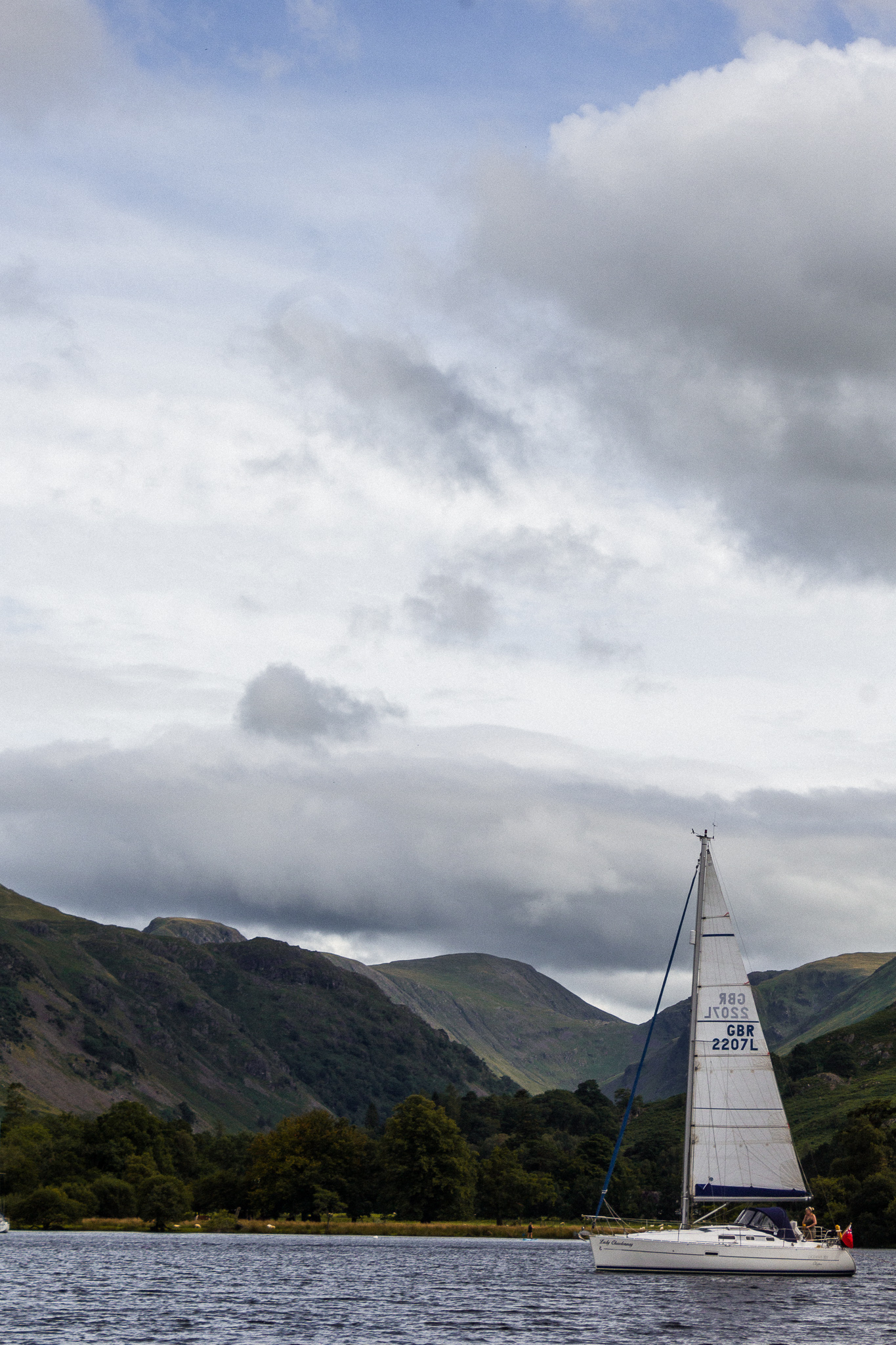 IMG_1732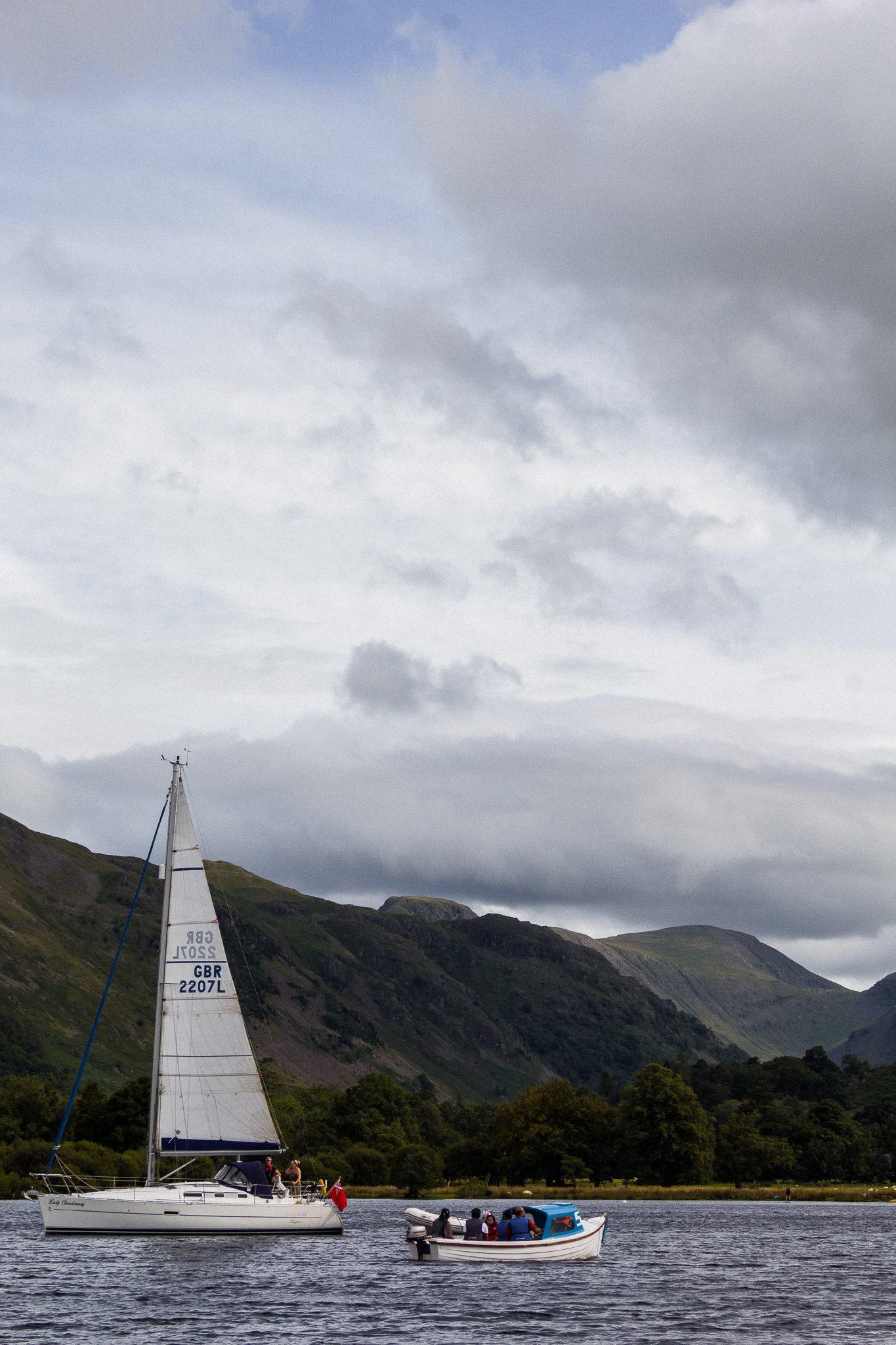 IMG_1734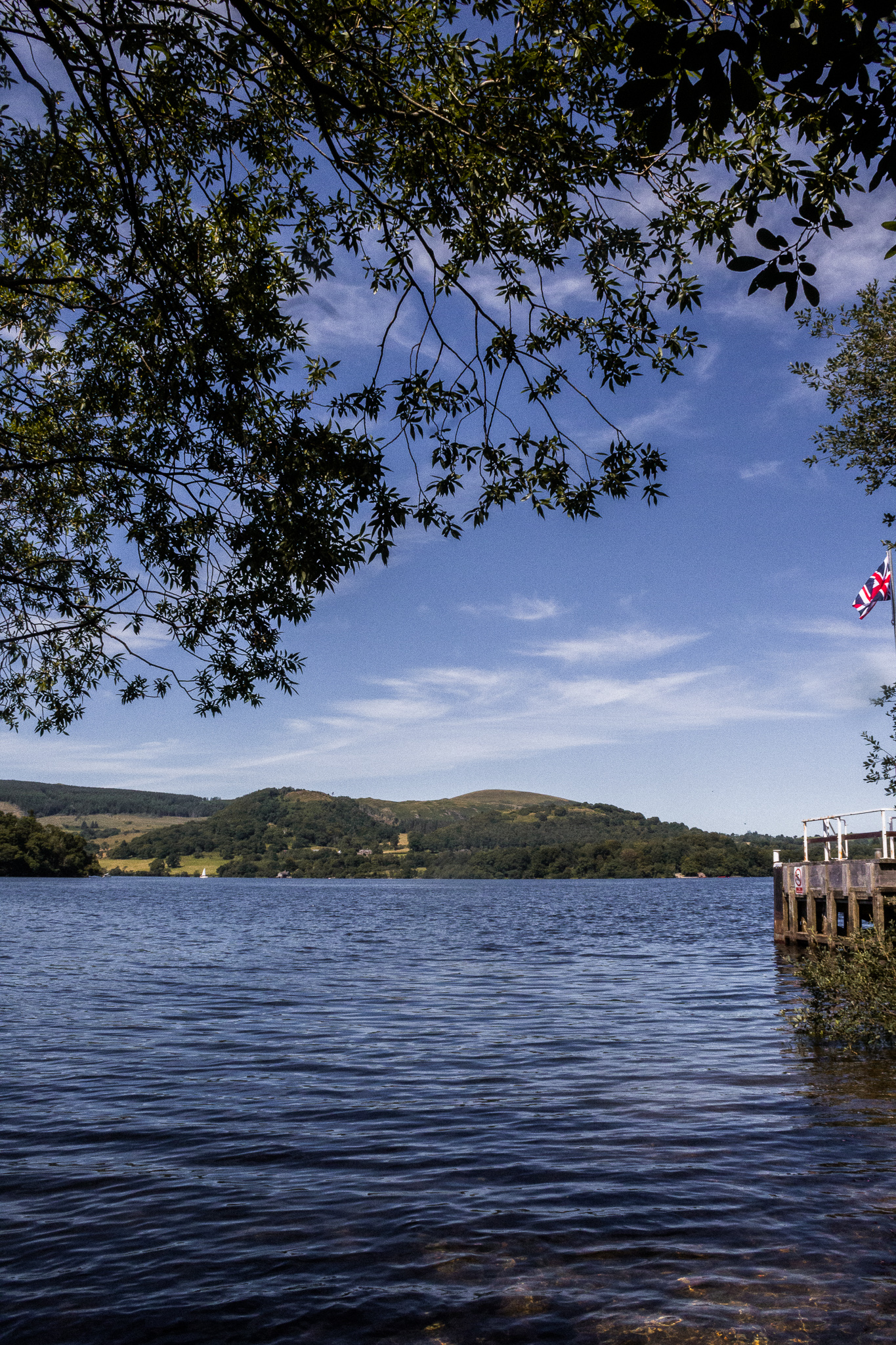 IMG_1741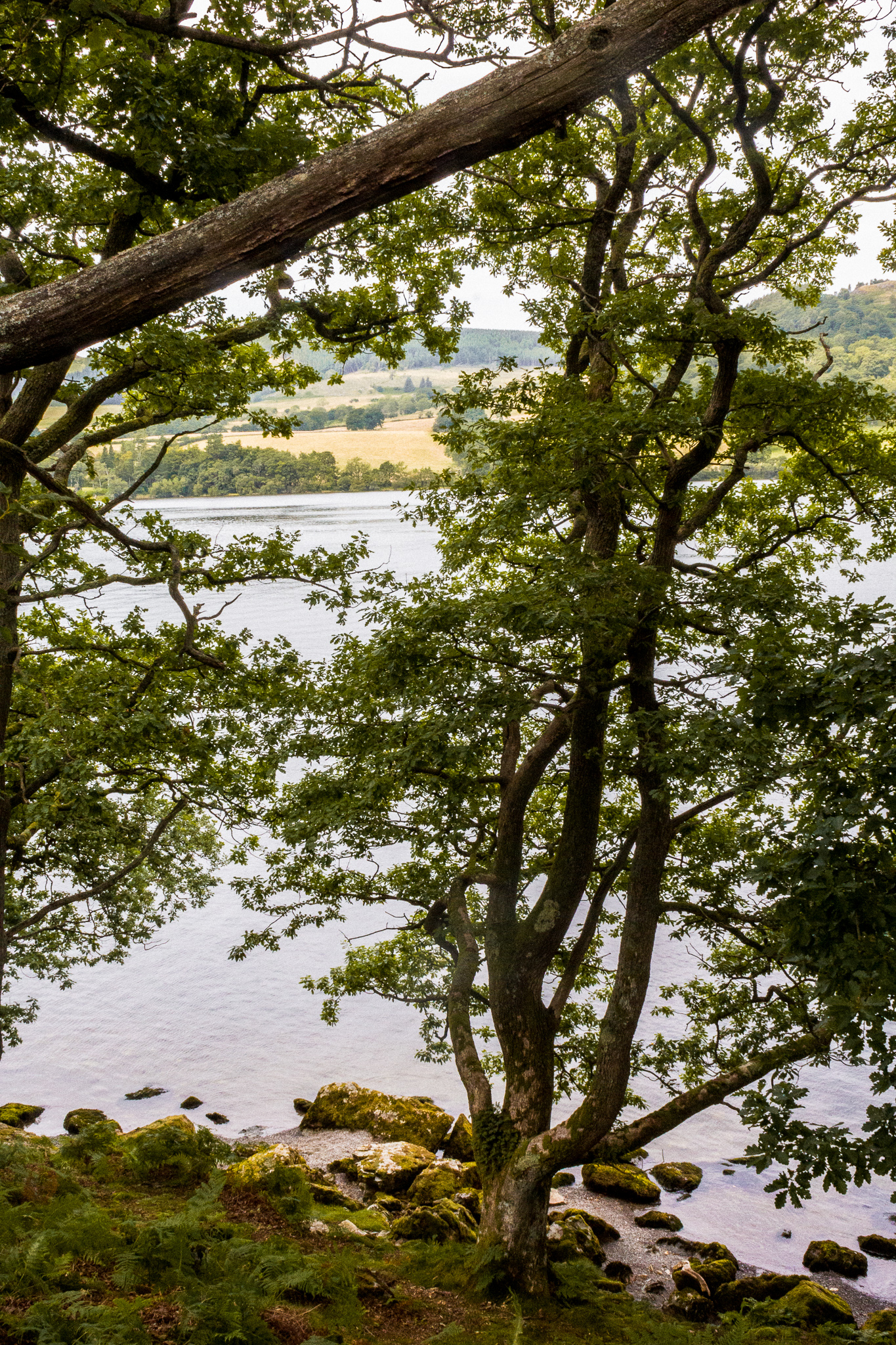 IMG_1774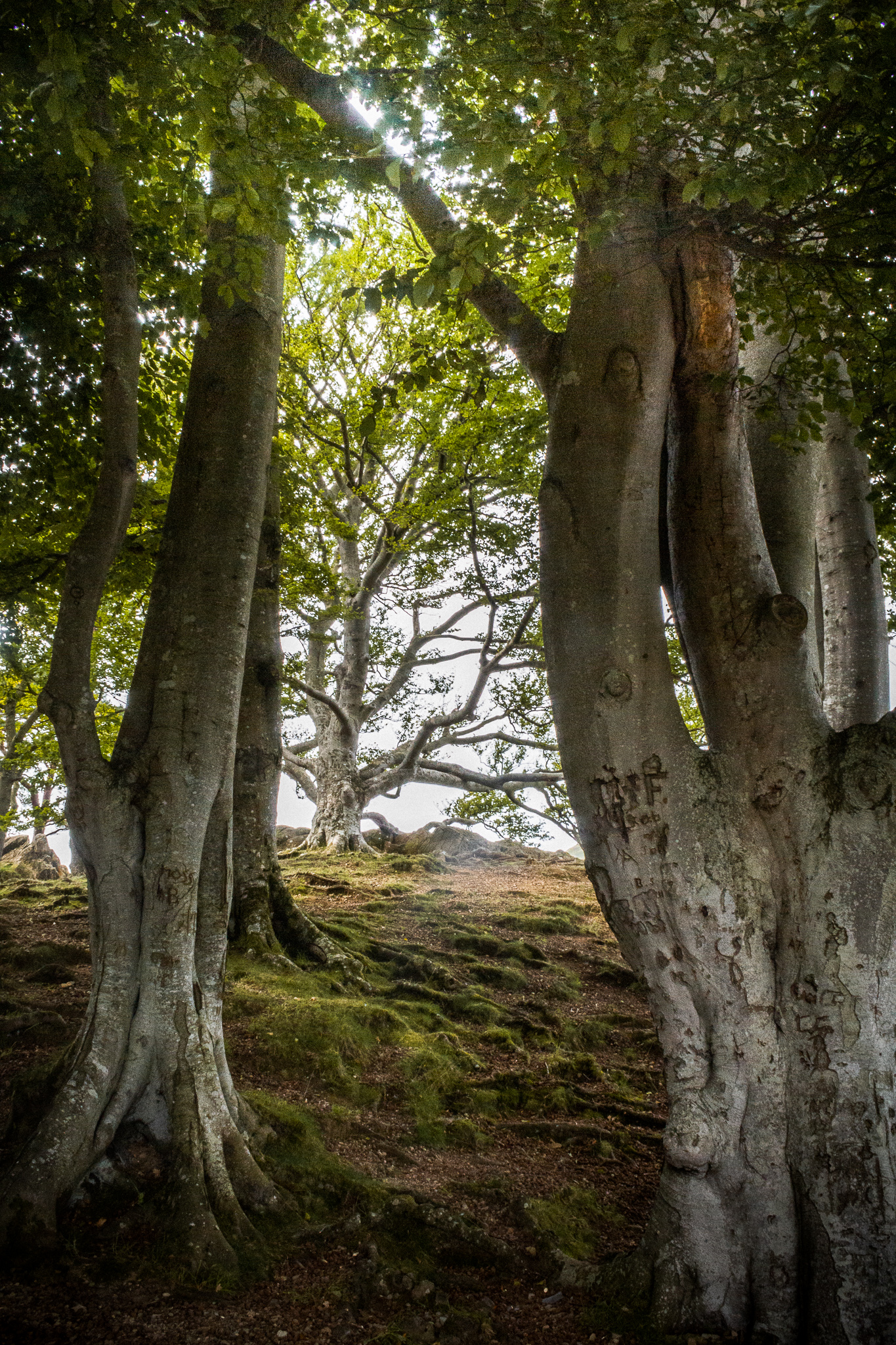 IMG_1781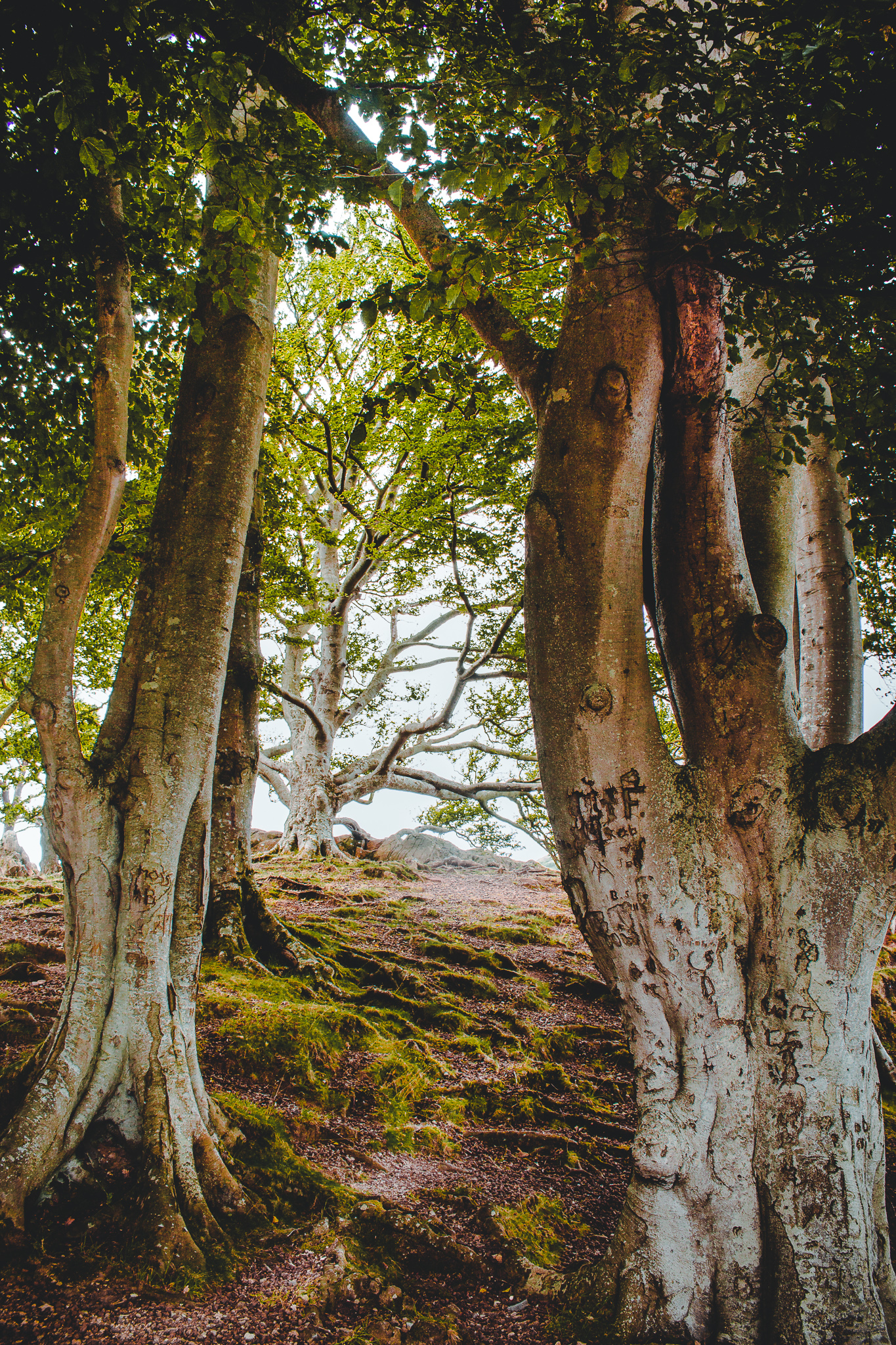 IMG_1782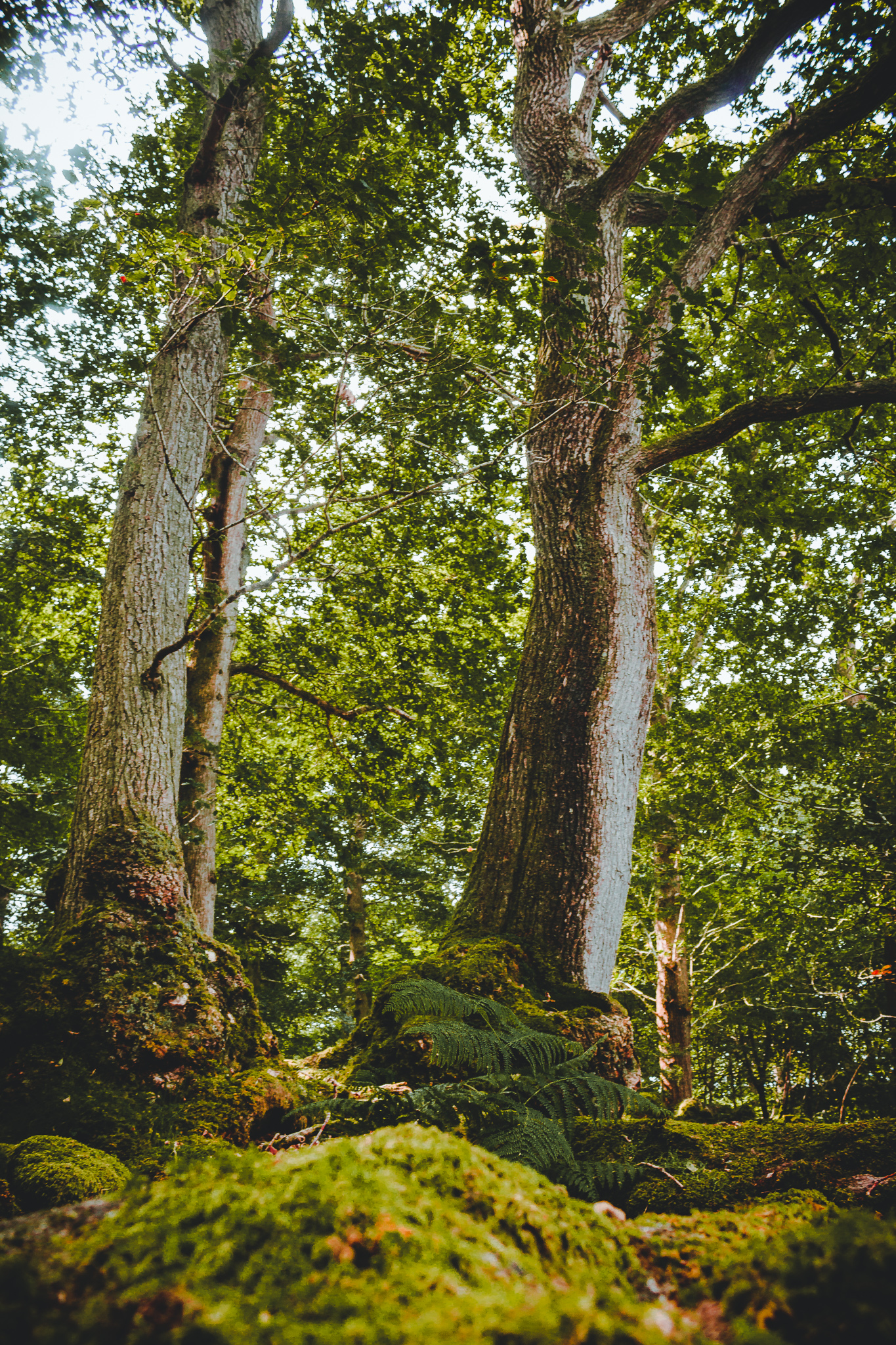 IMG_1796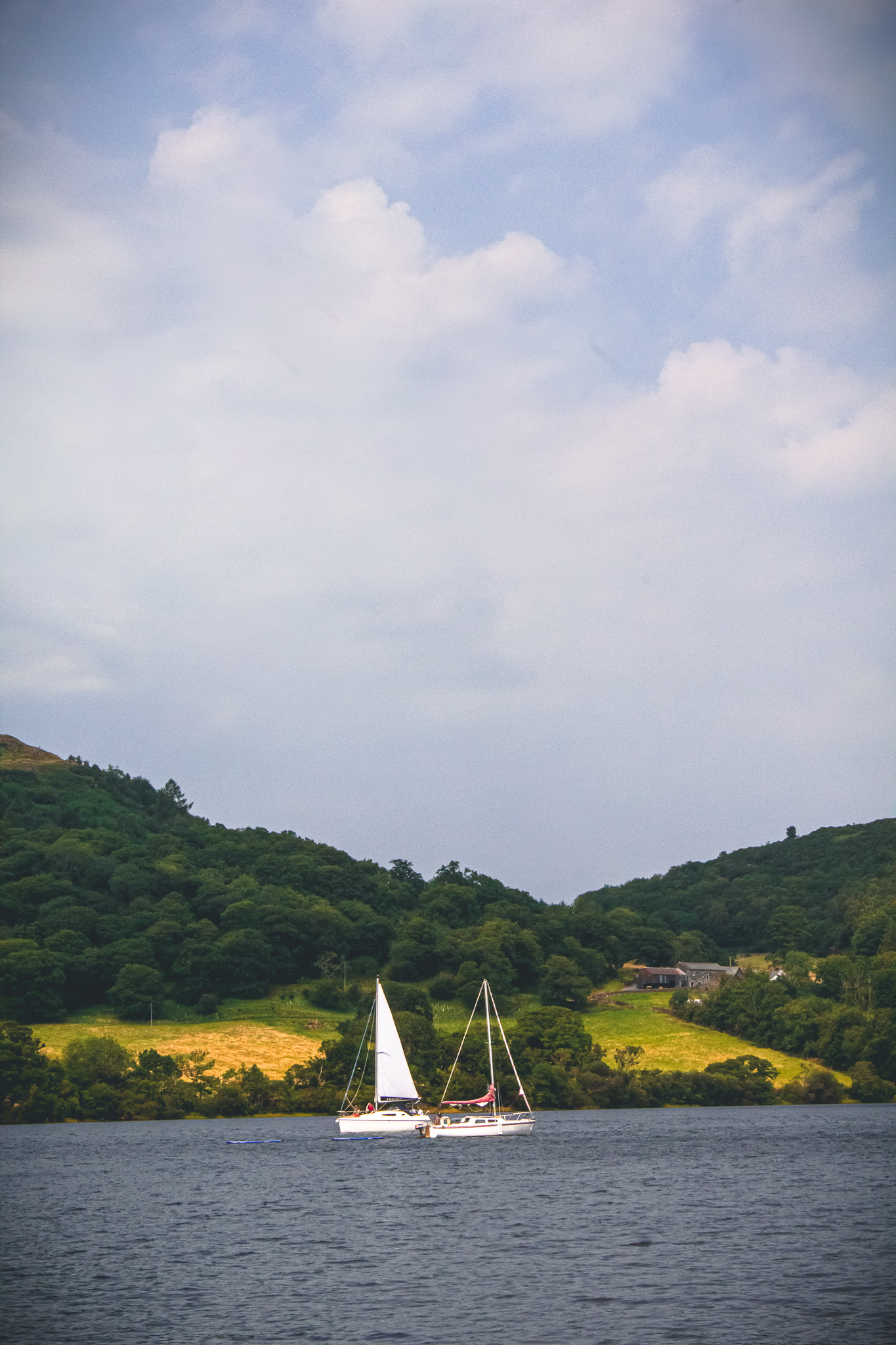 IMG_1803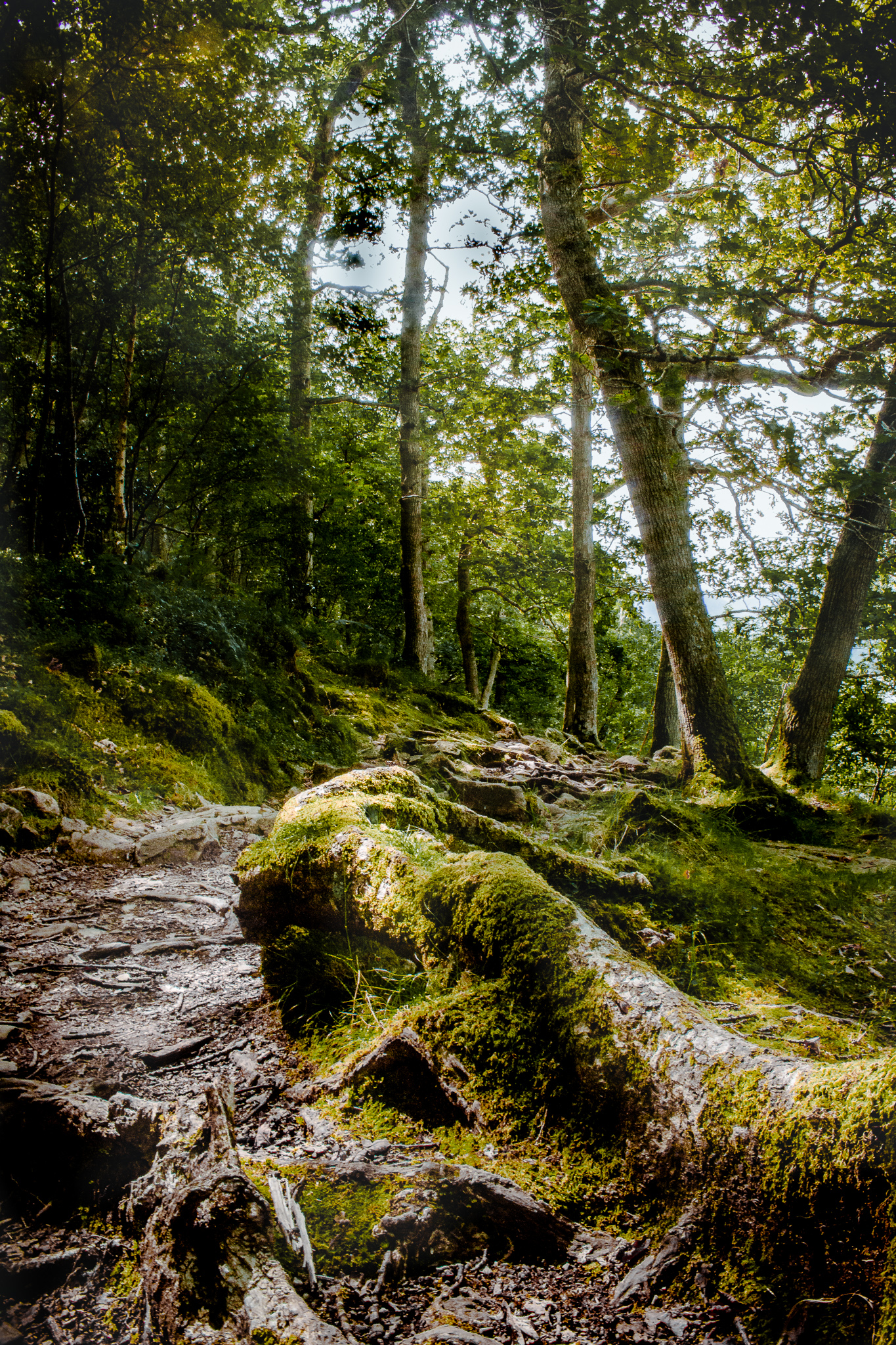 IMG_1804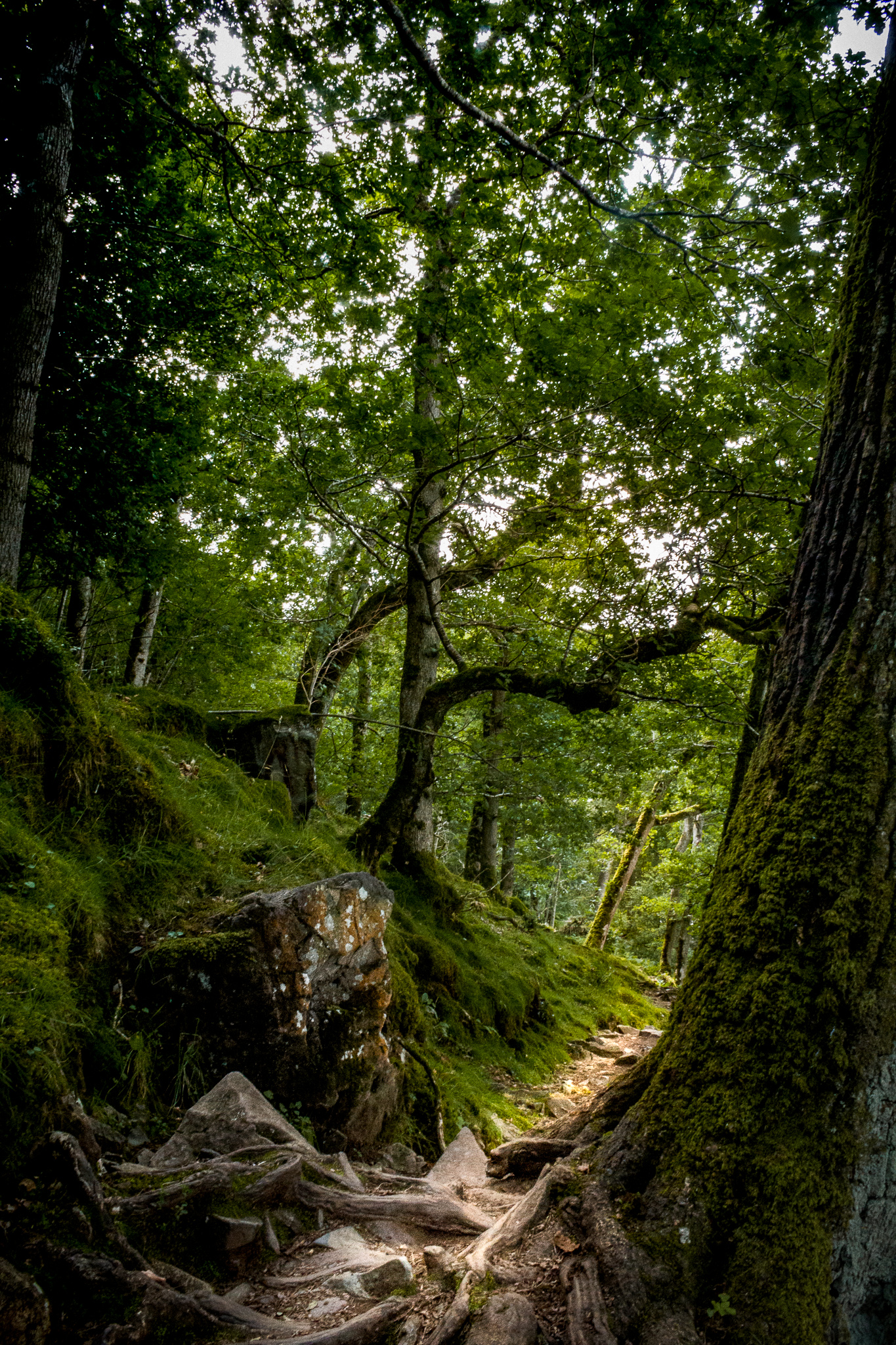 IMG_1806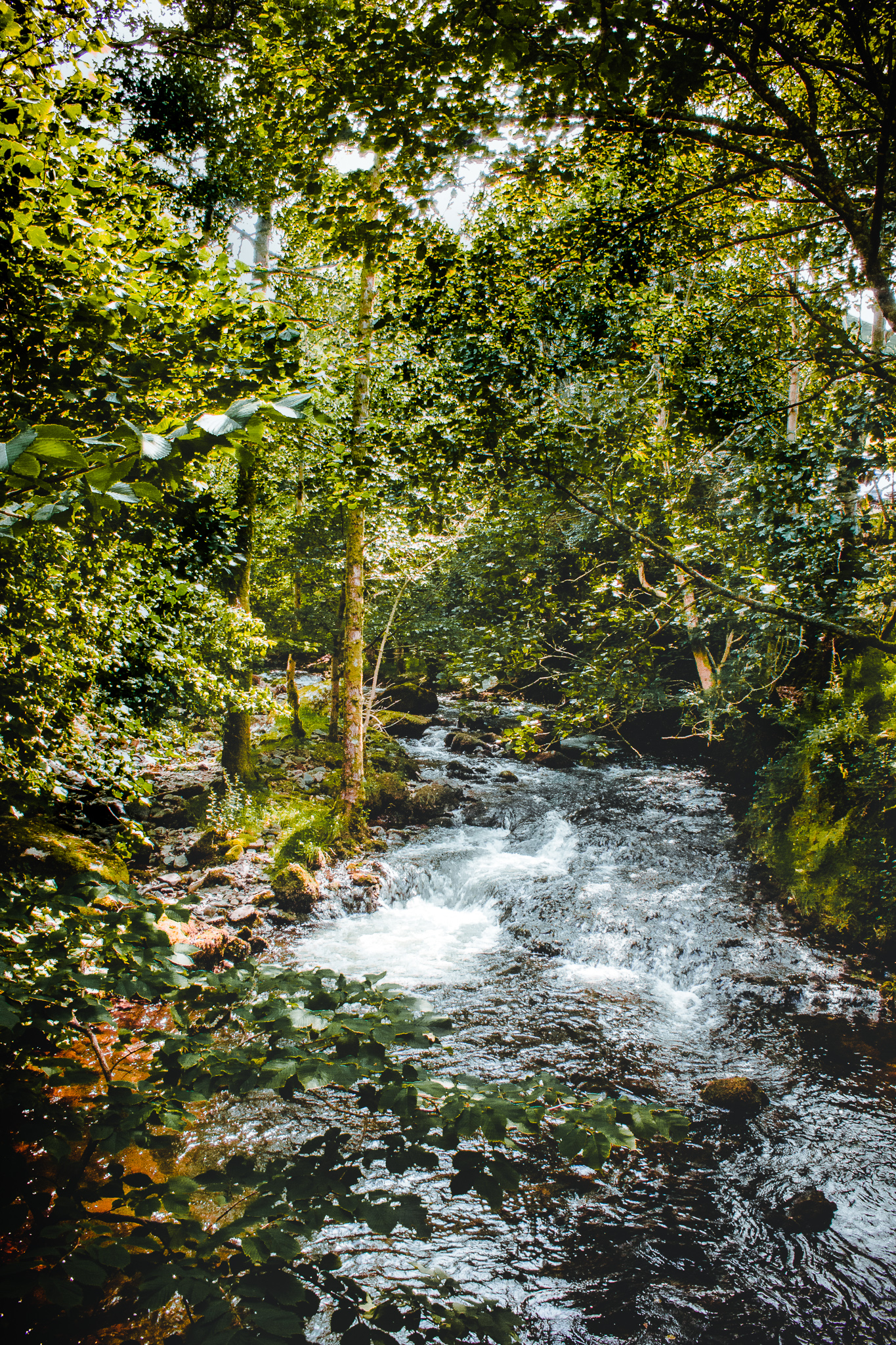 IMG_1816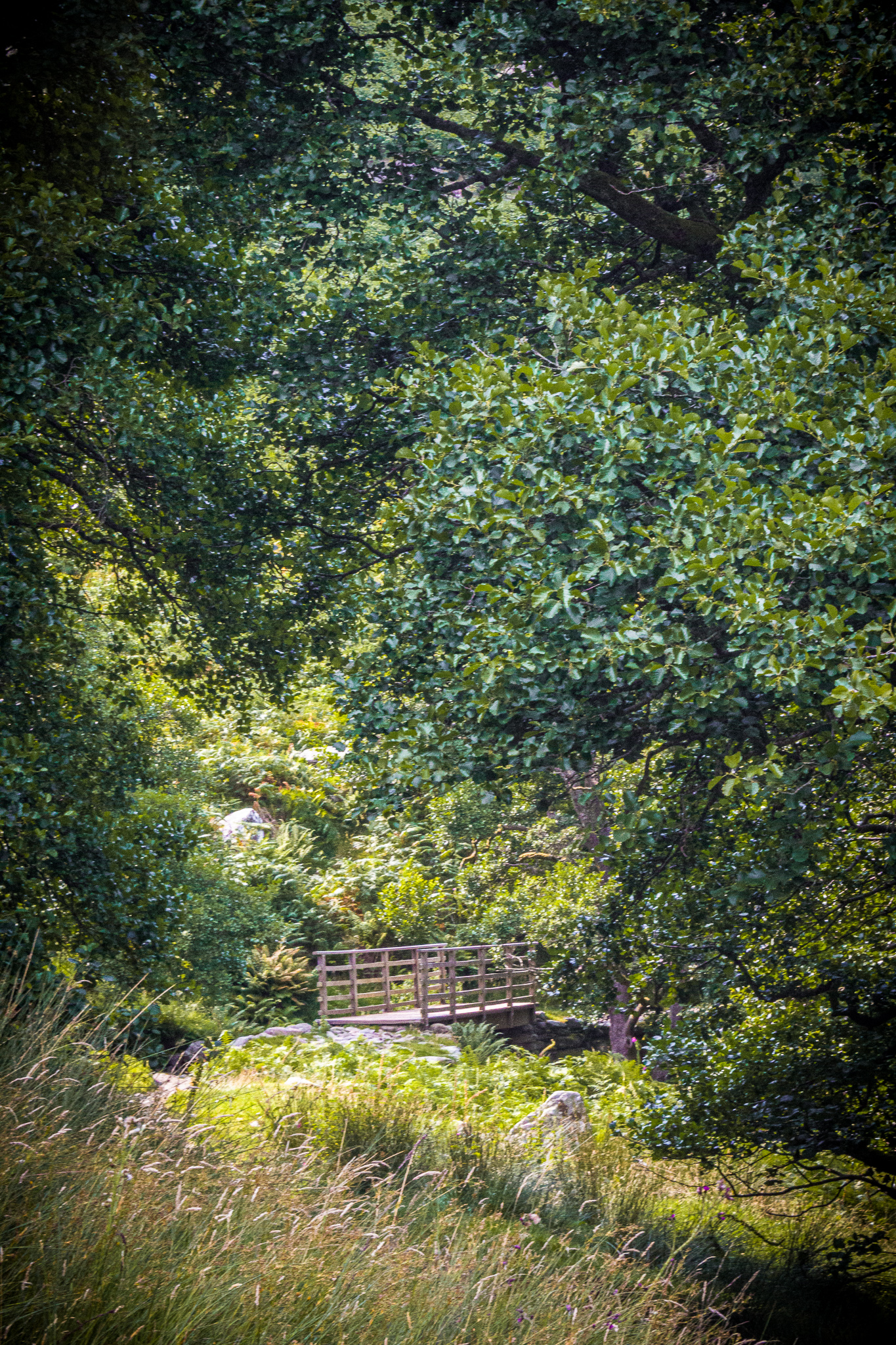 IMG_1817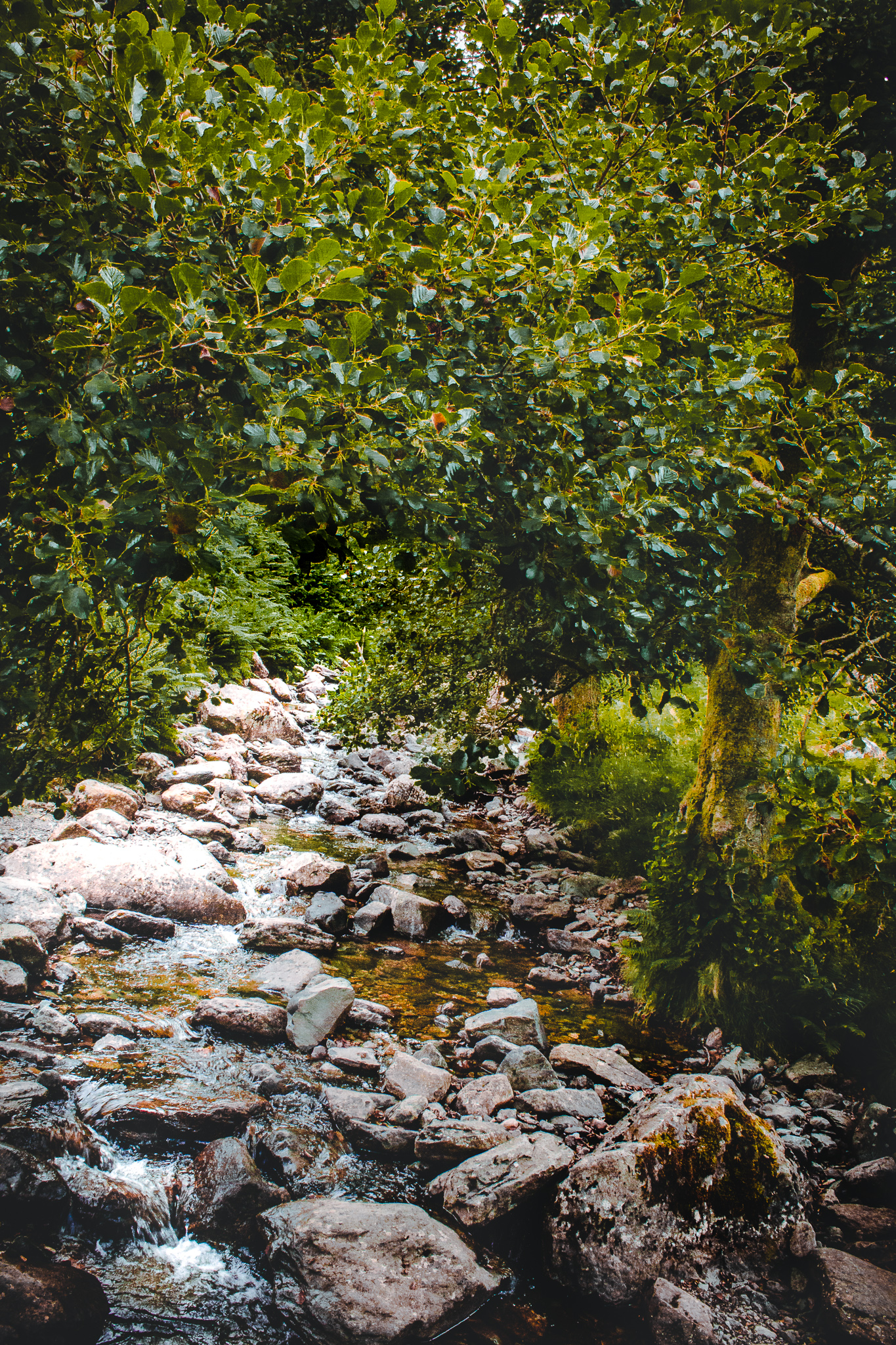 IMG_1821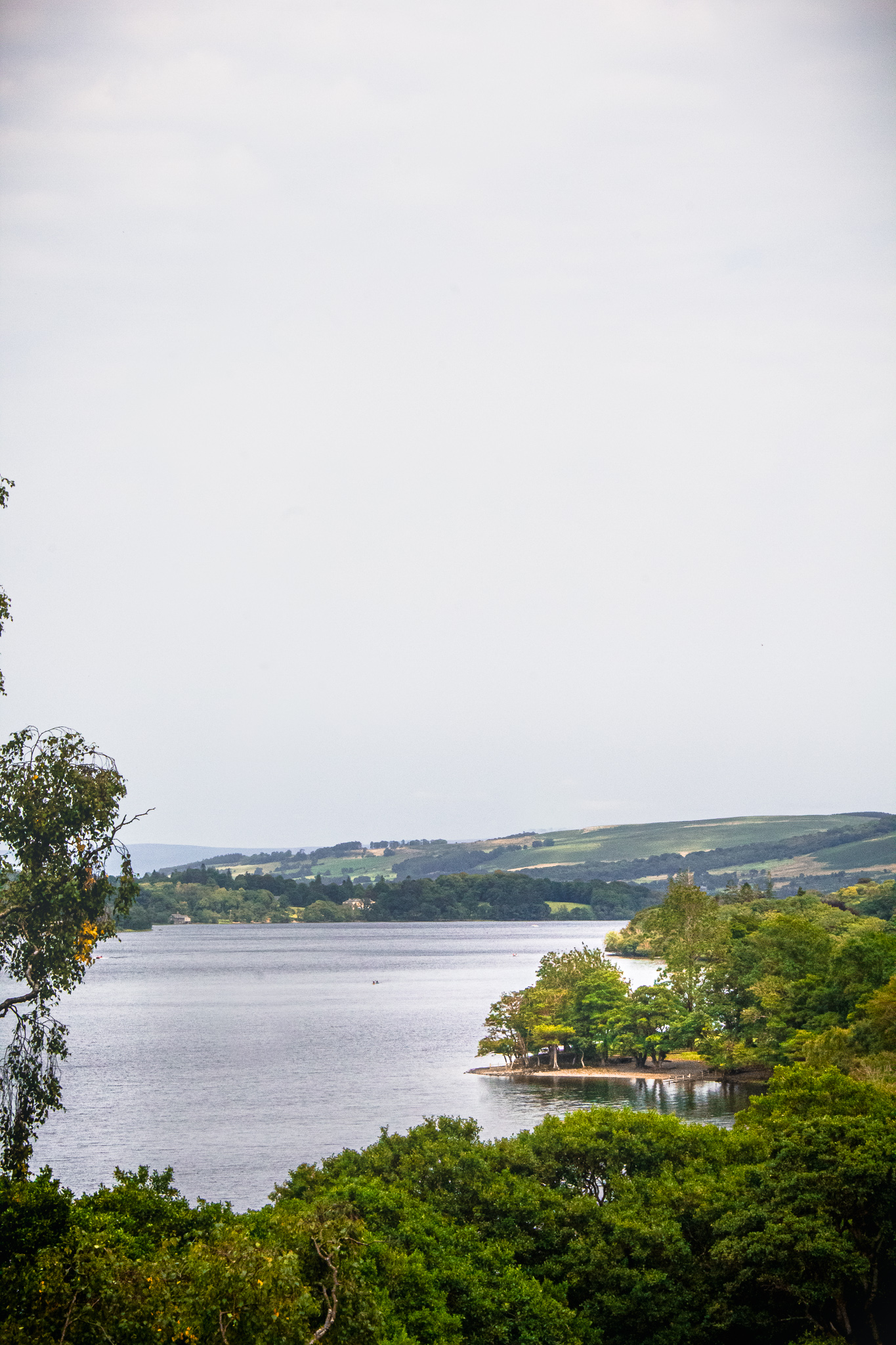 IMG_1822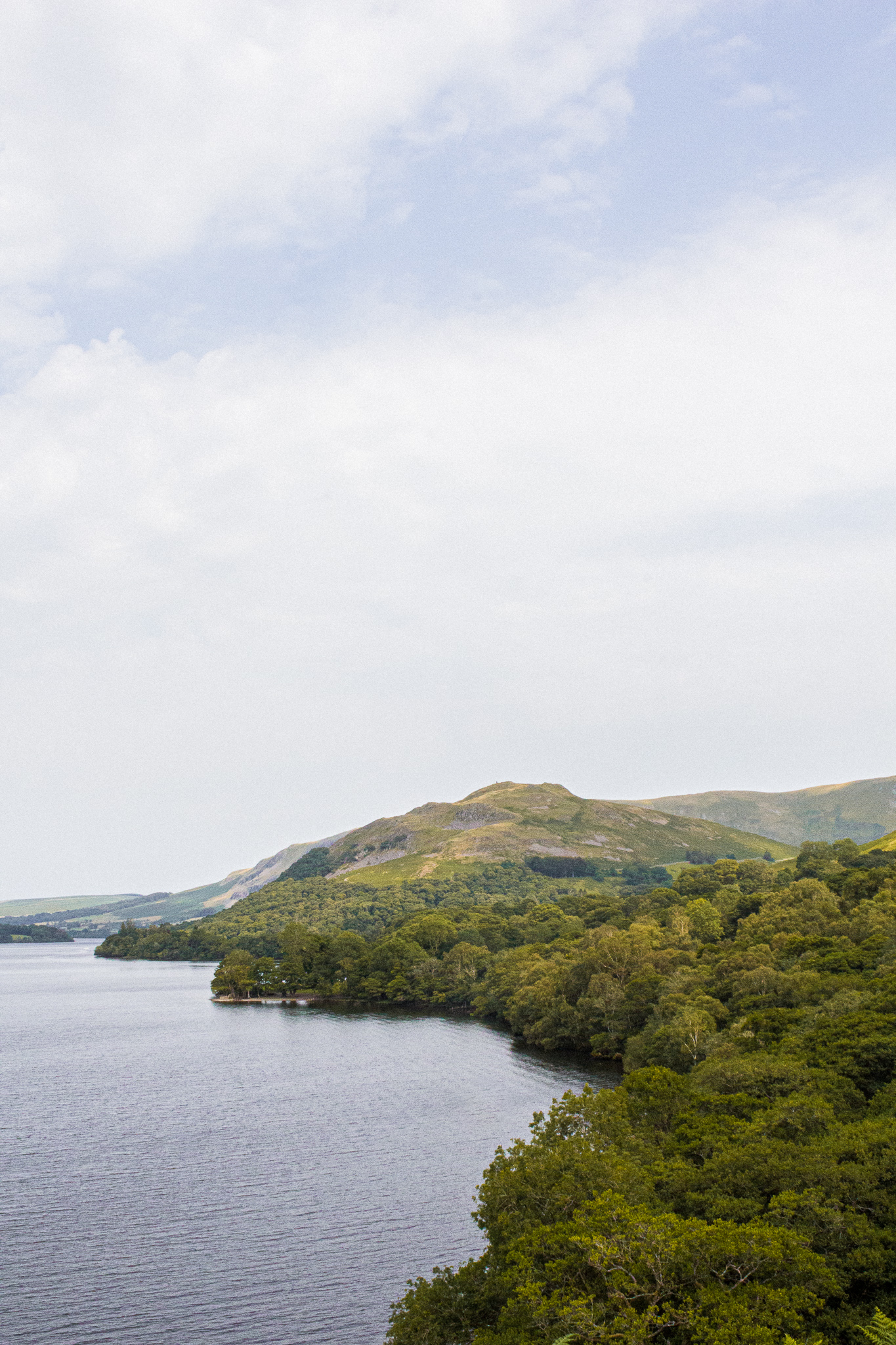 IMG_1823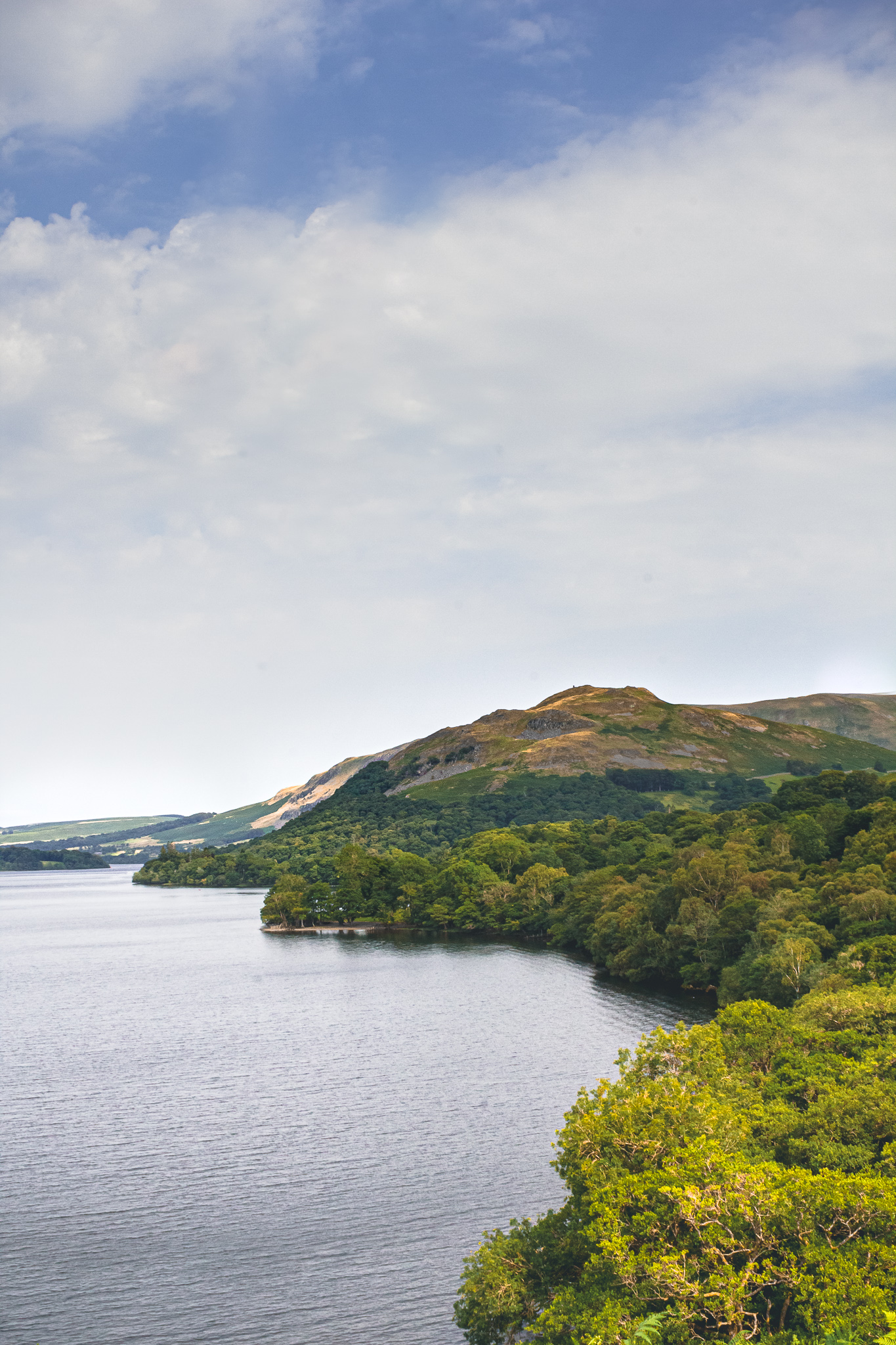 IMG_1824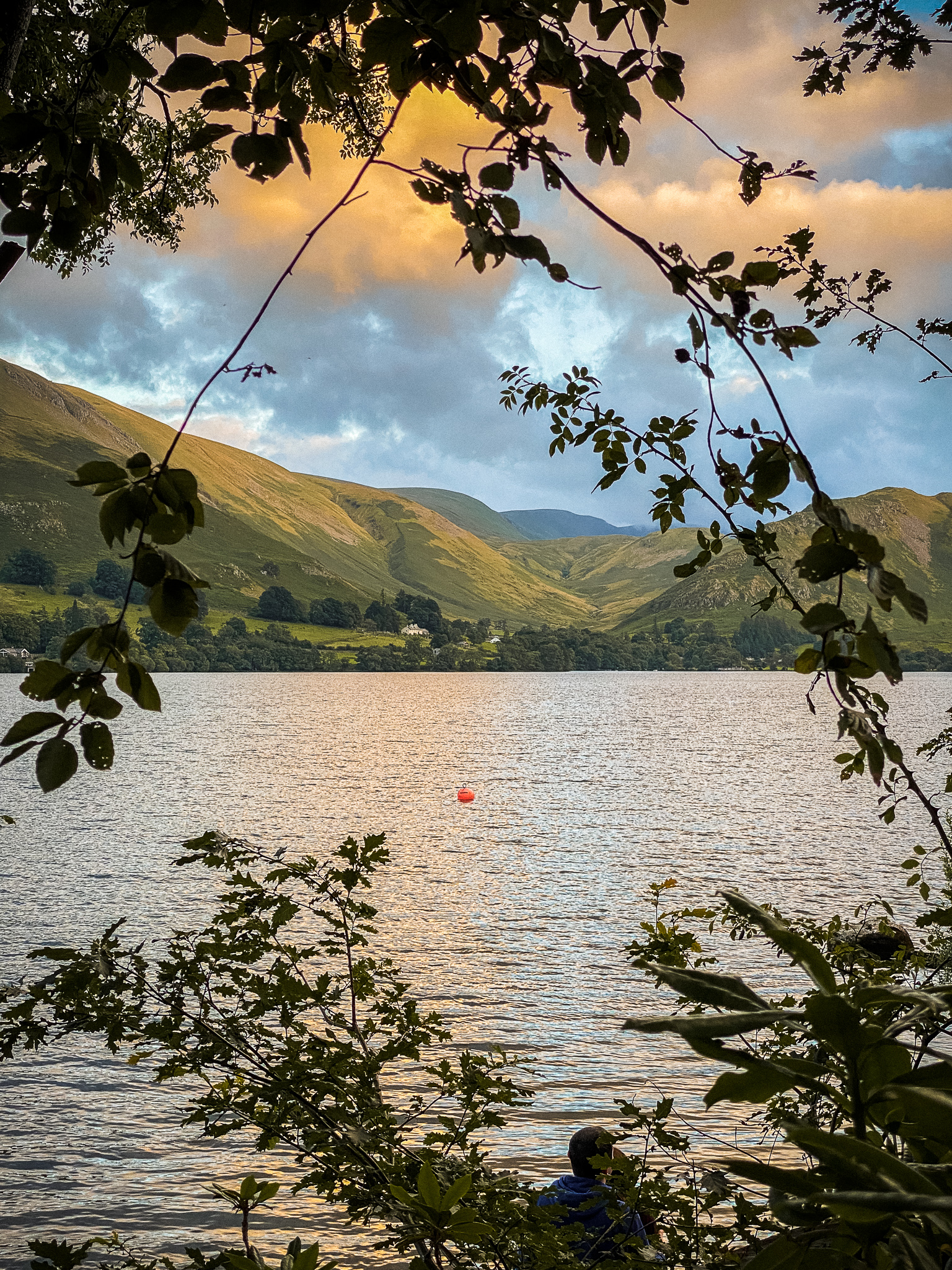 IMG_4930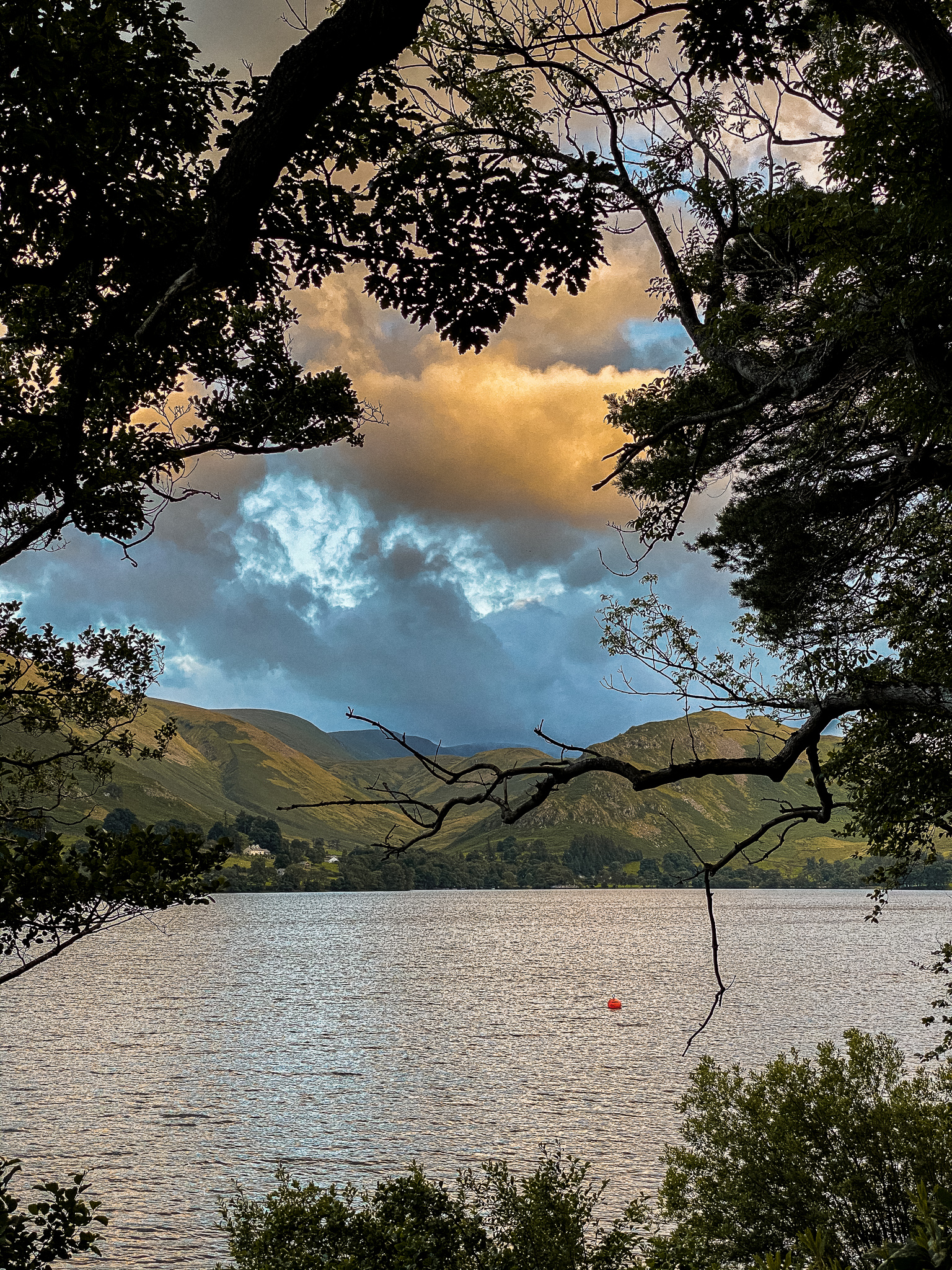 IMG_4931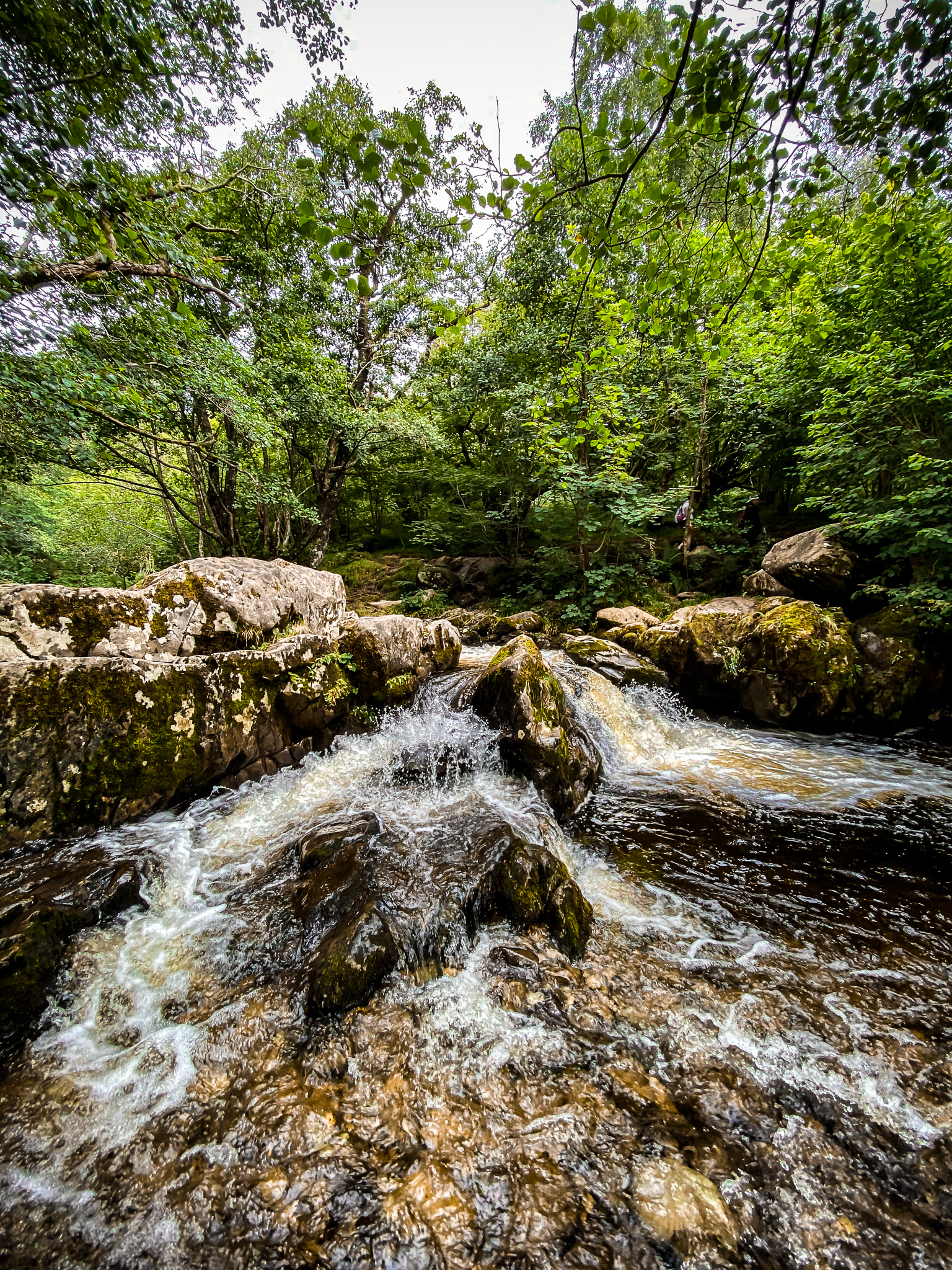 IMG_5054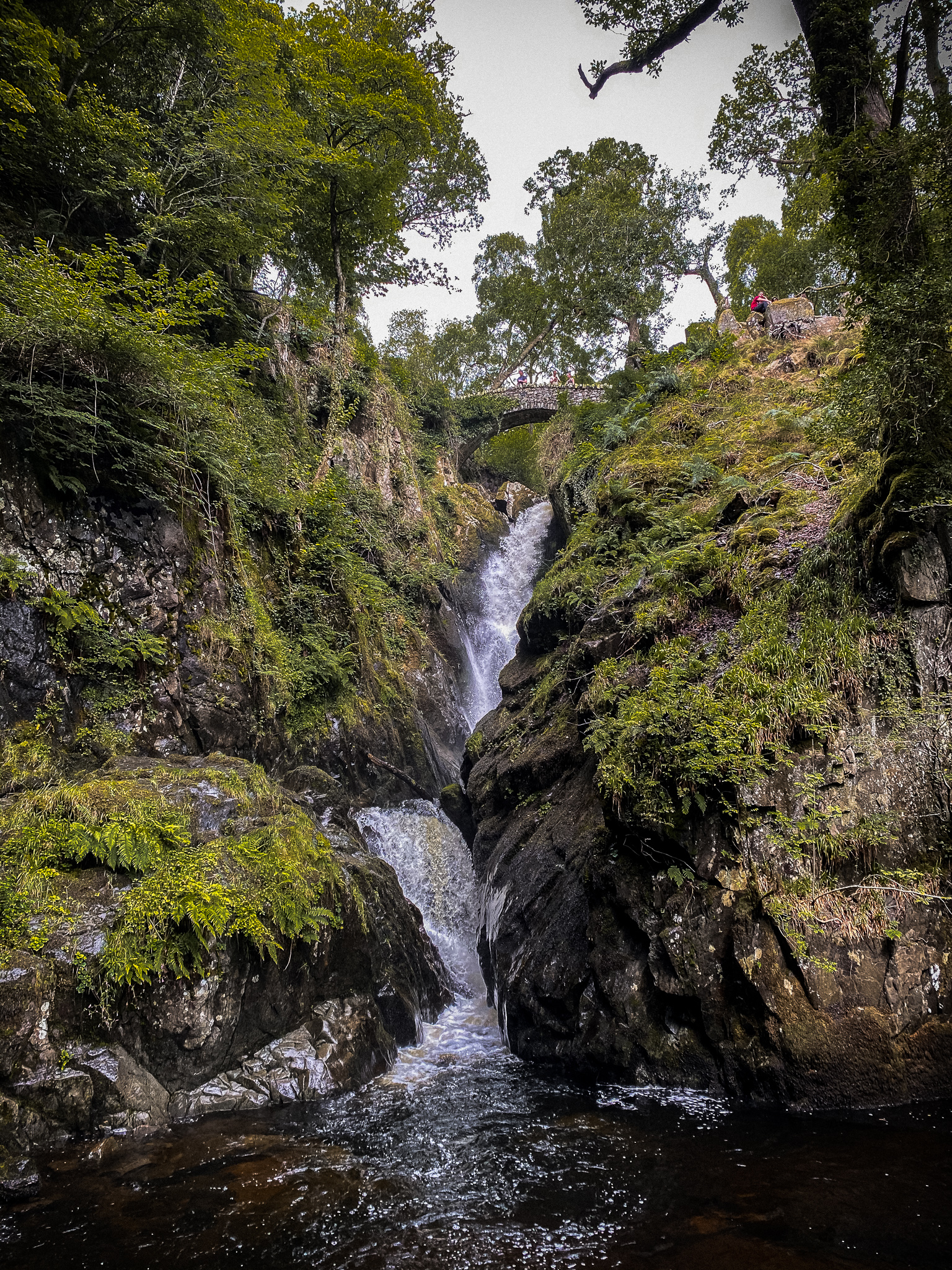 IMG_5056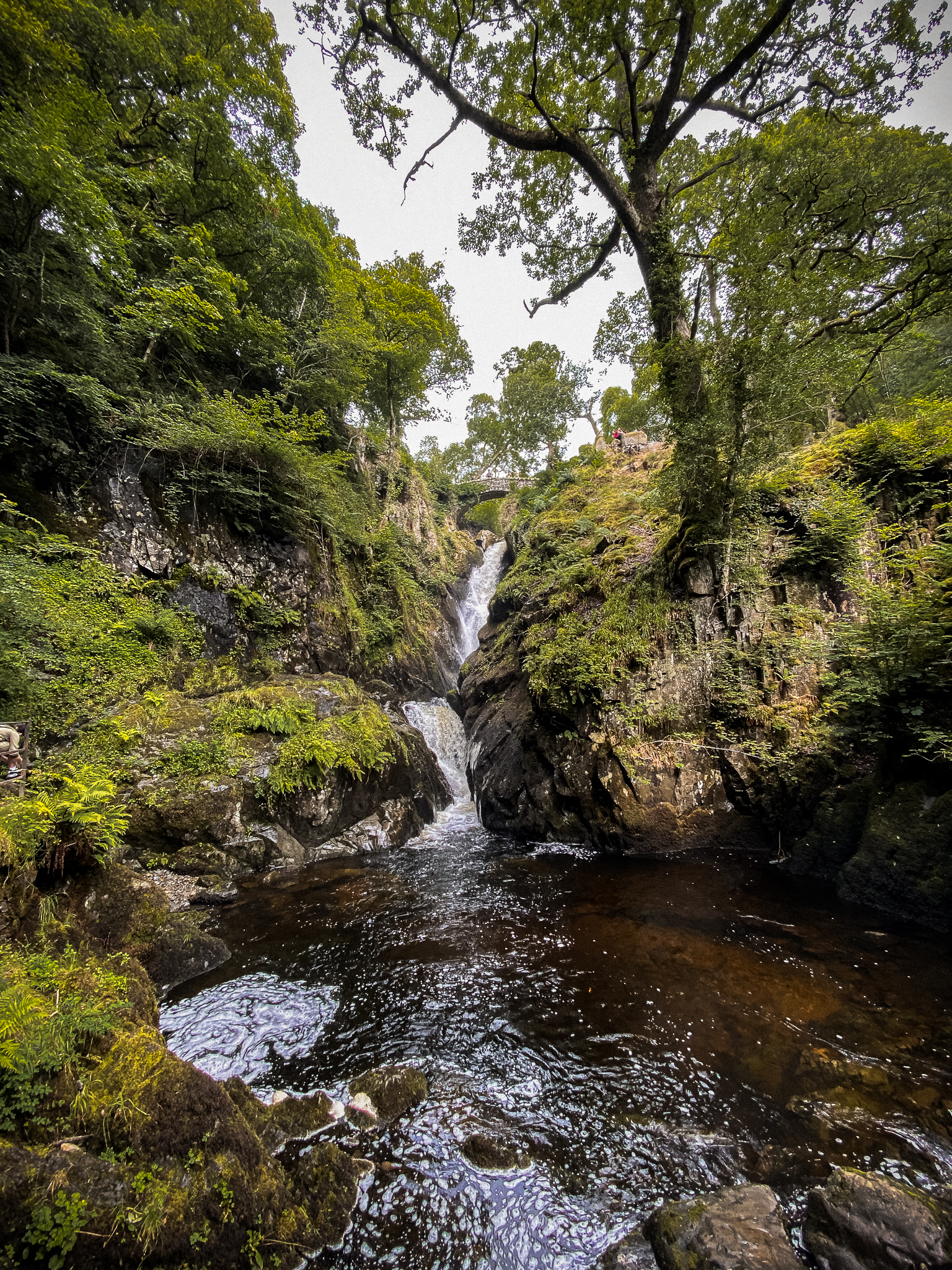 IMG_5058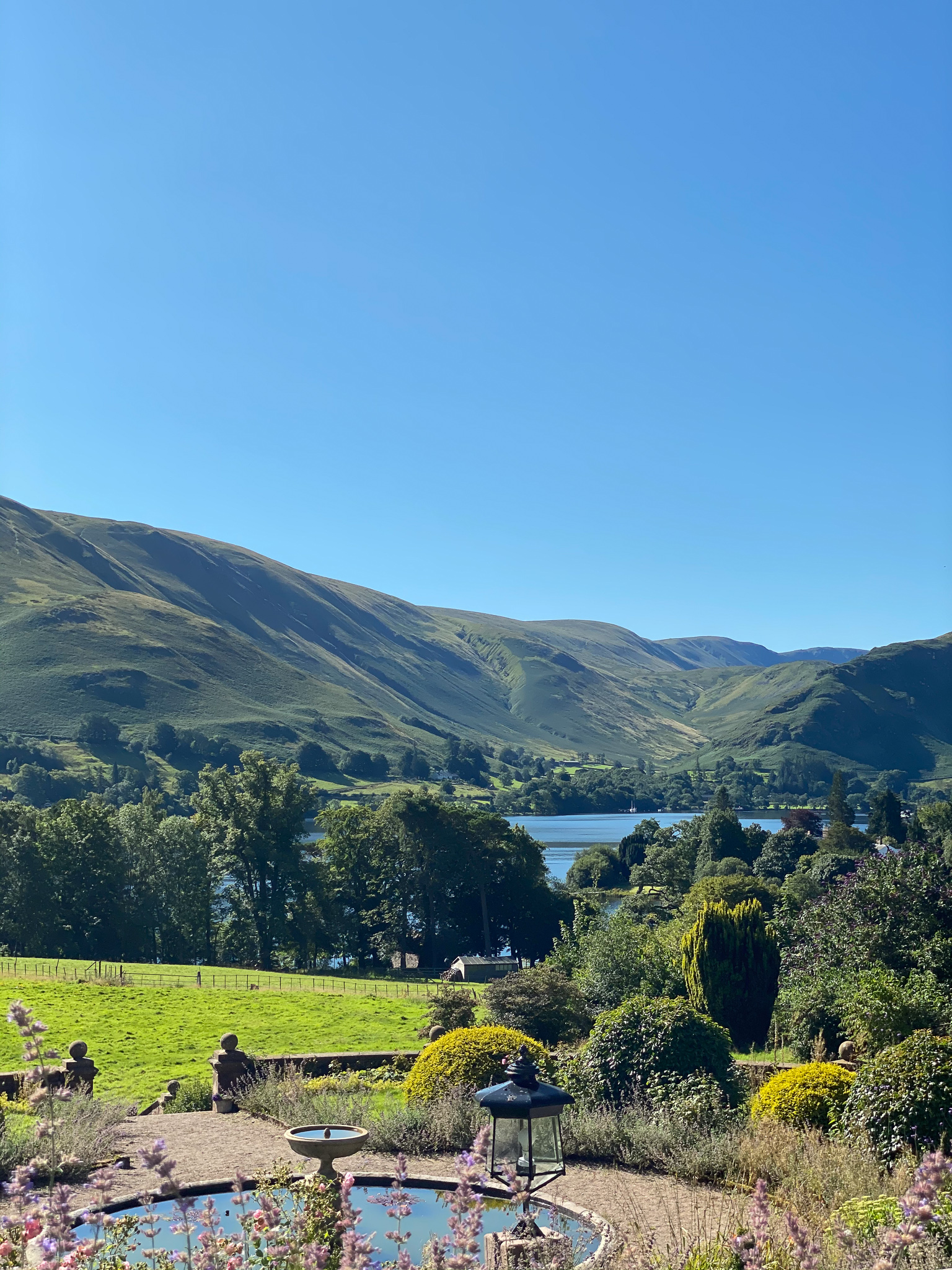 IMG_5166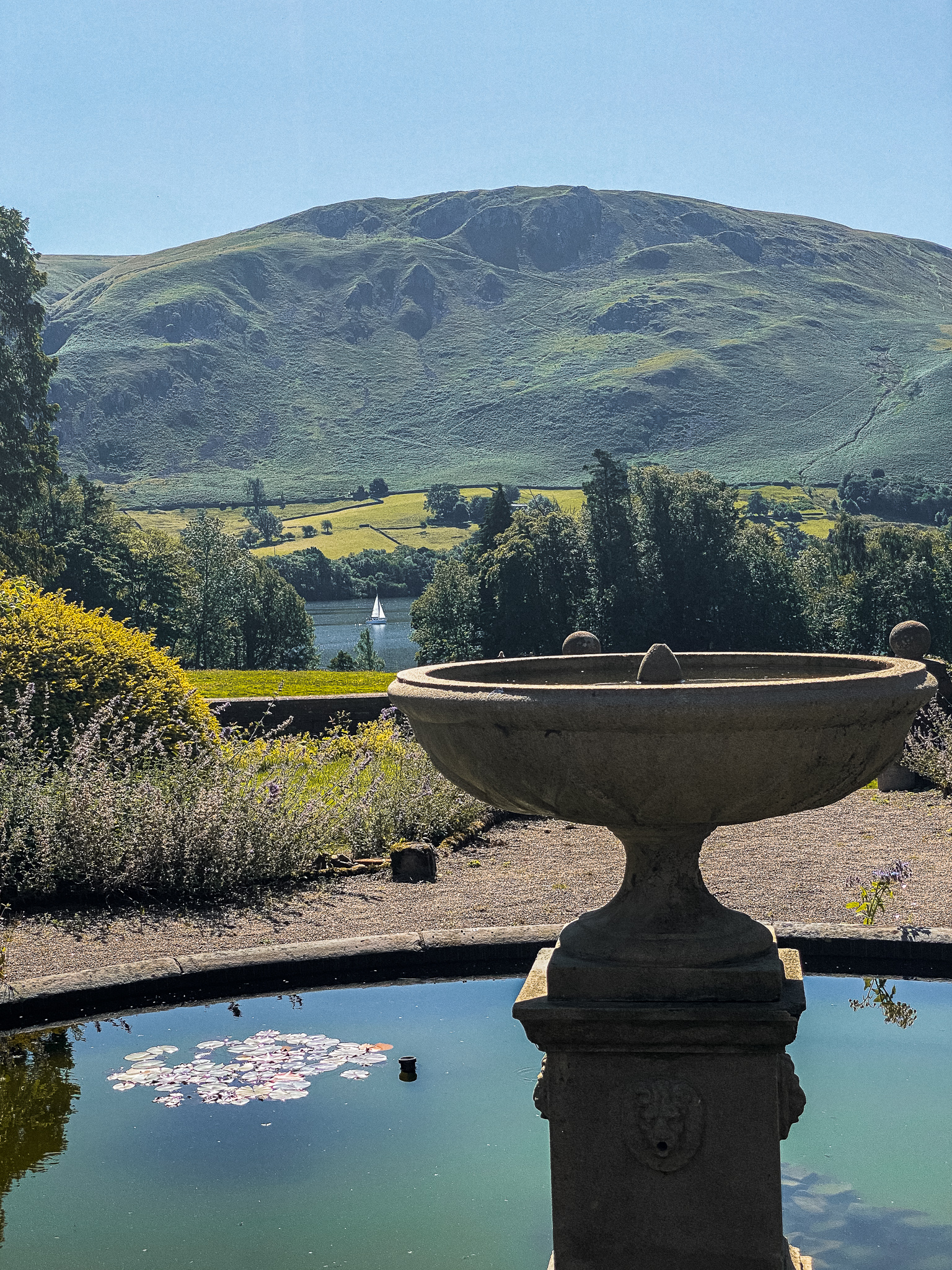 IMG_5171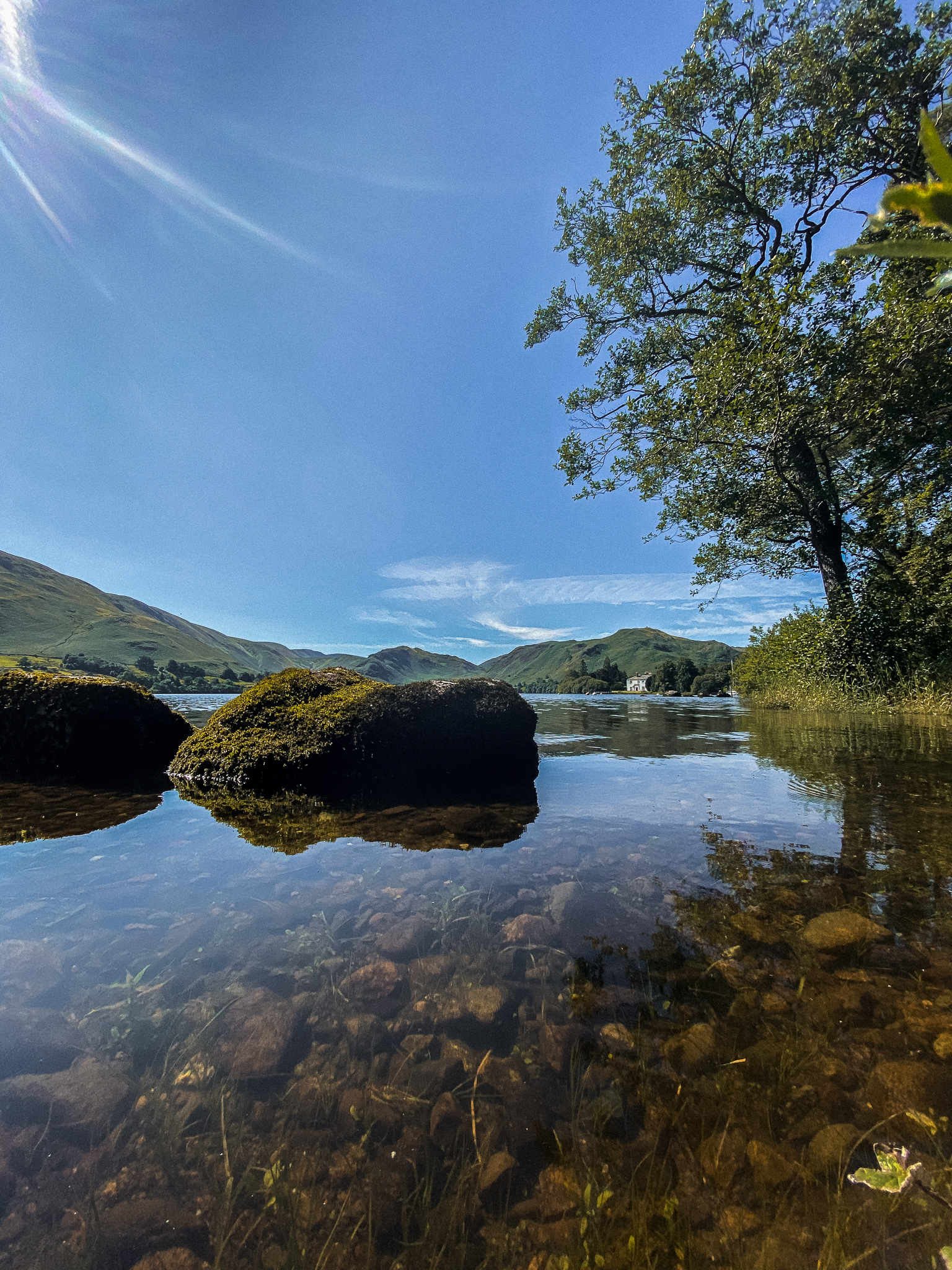 IMG_5181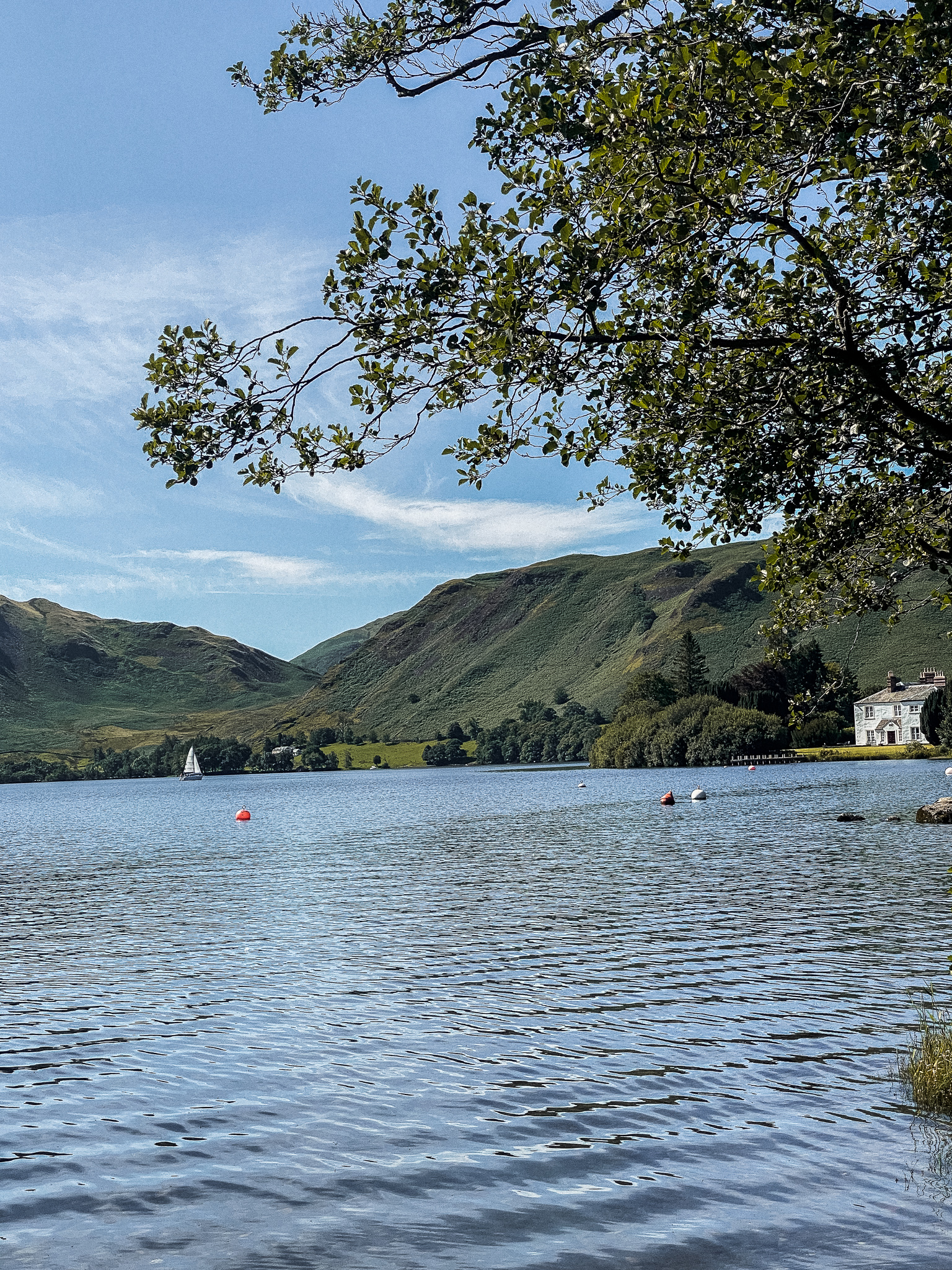 IMG_5184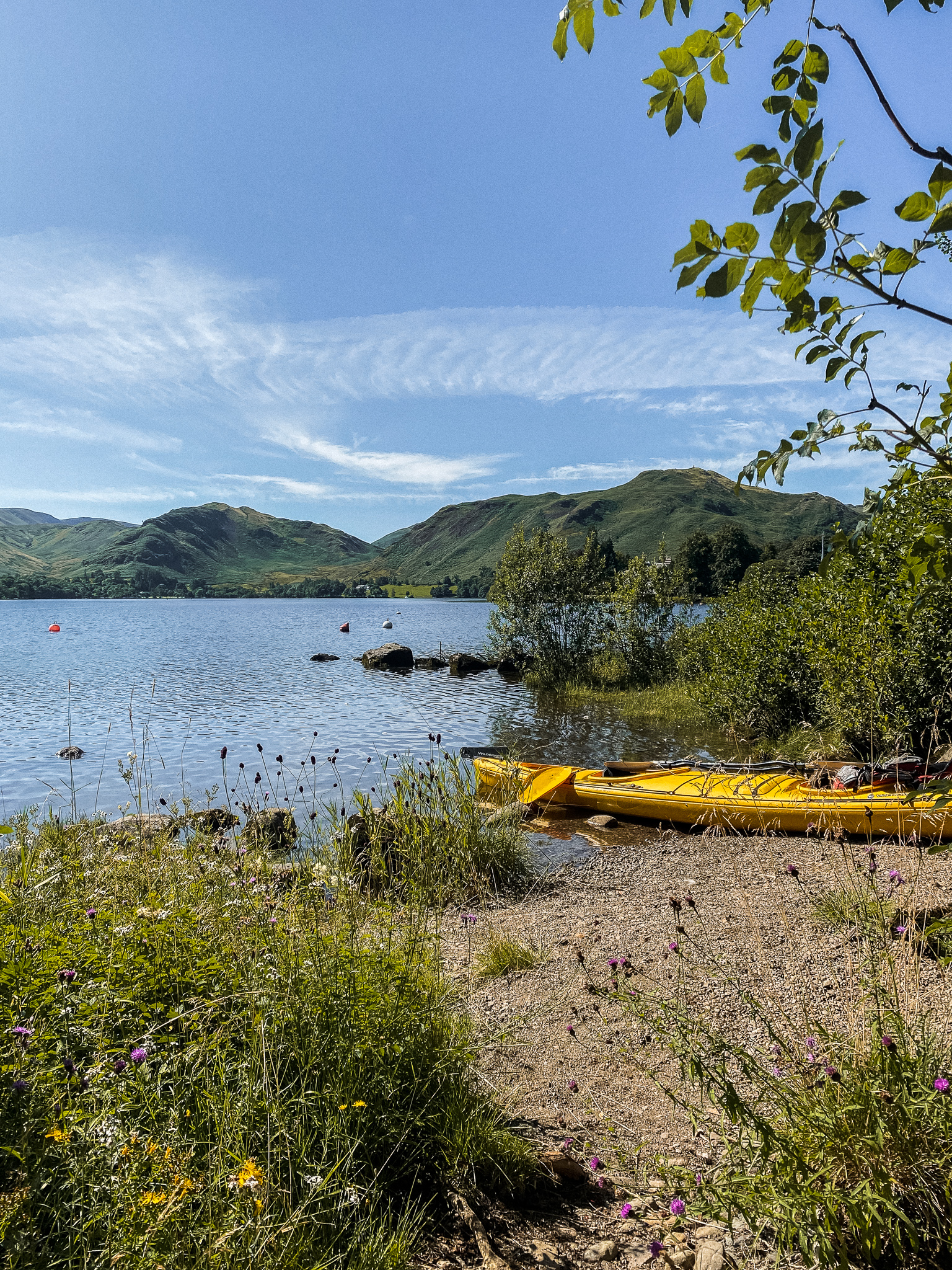 IMG_5200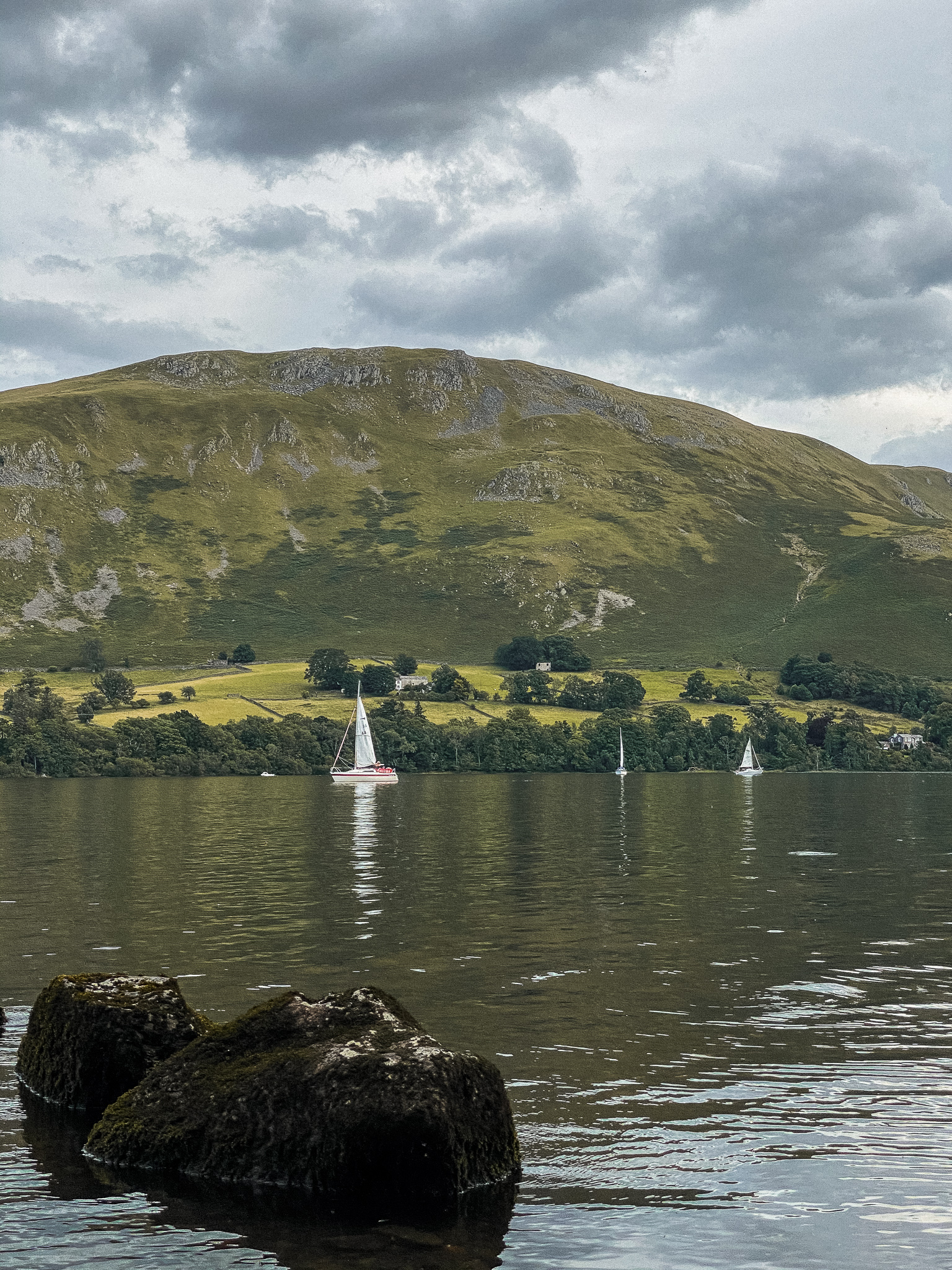 IMG_5256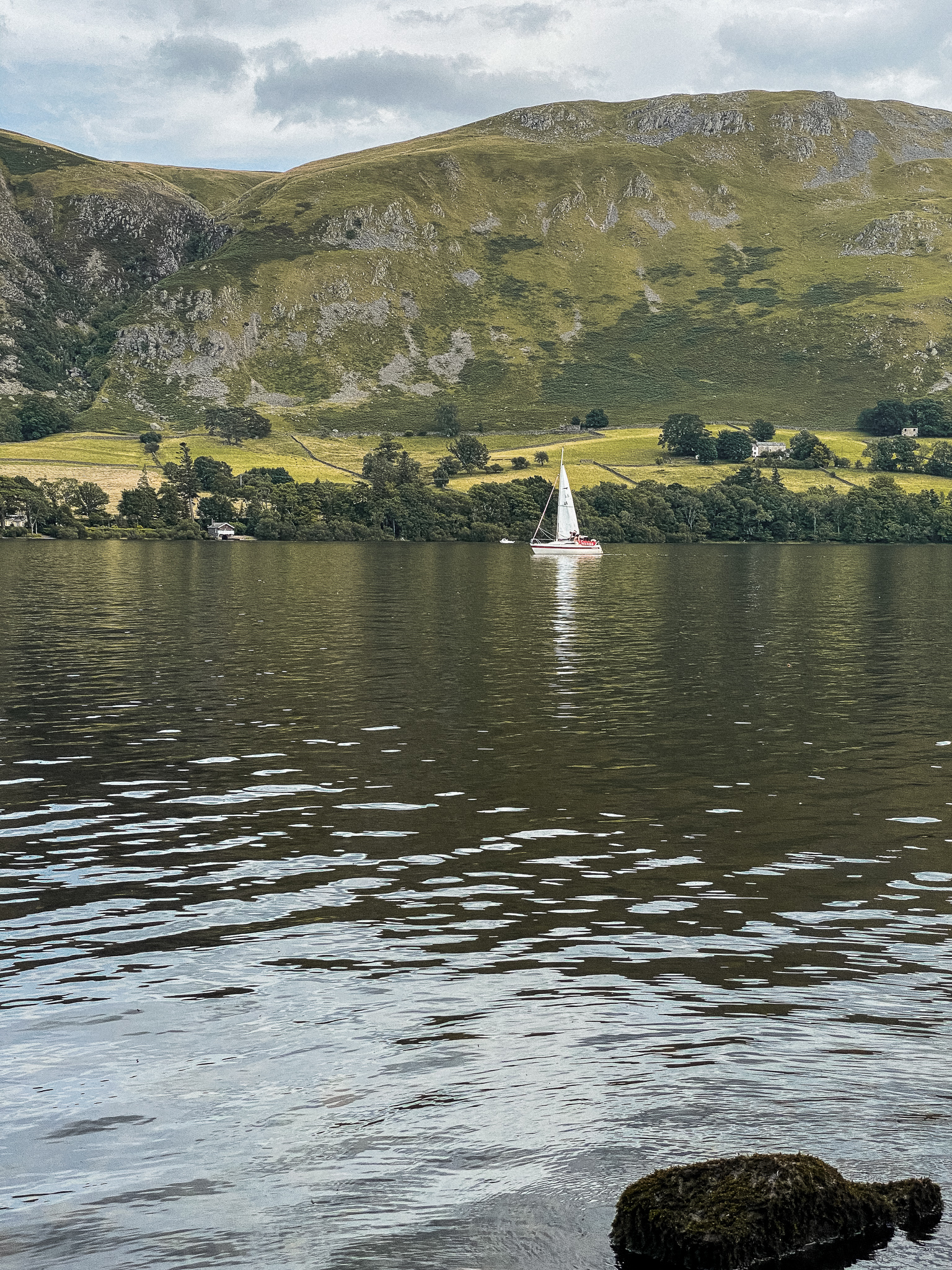 IMG_5257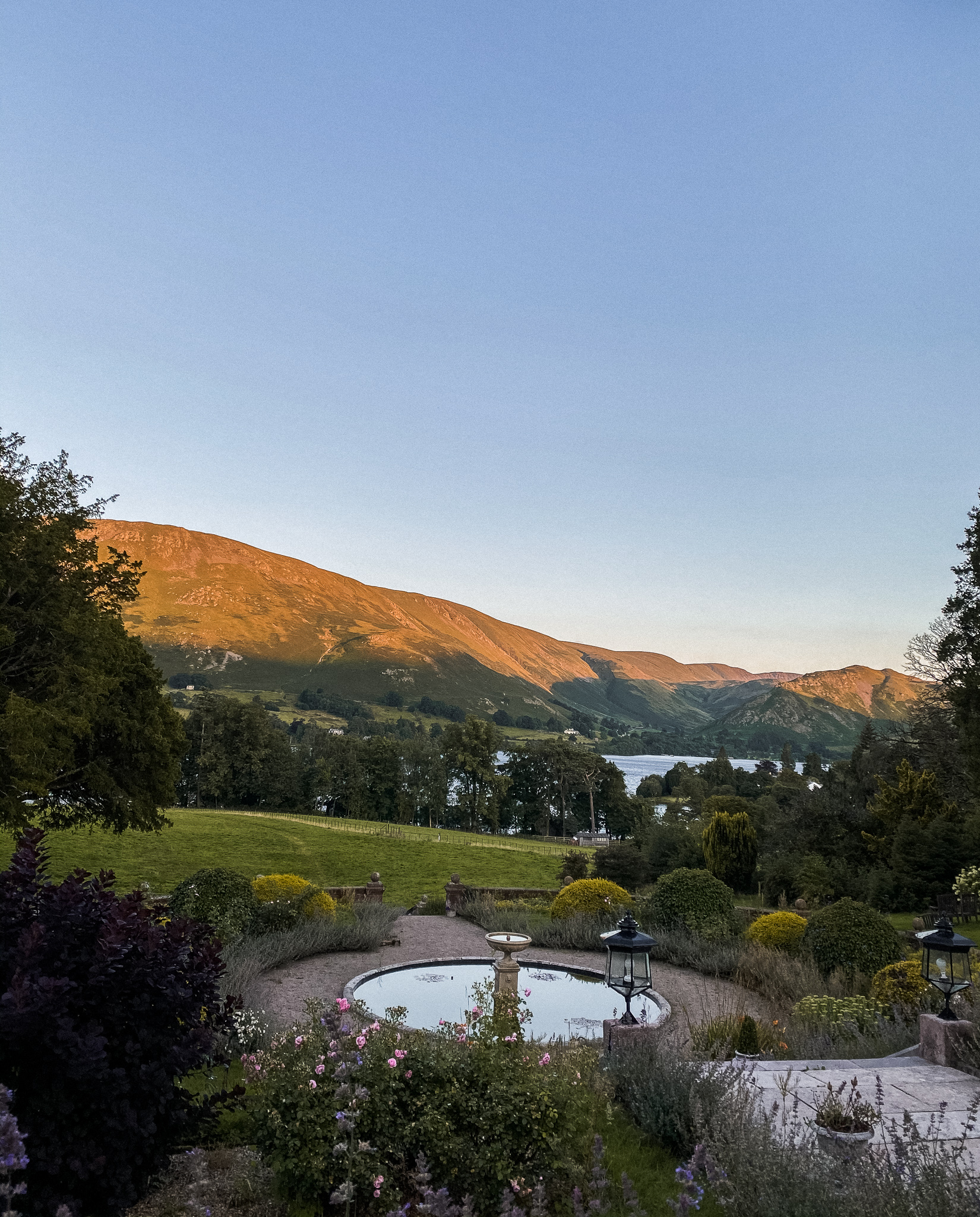 IMG_5263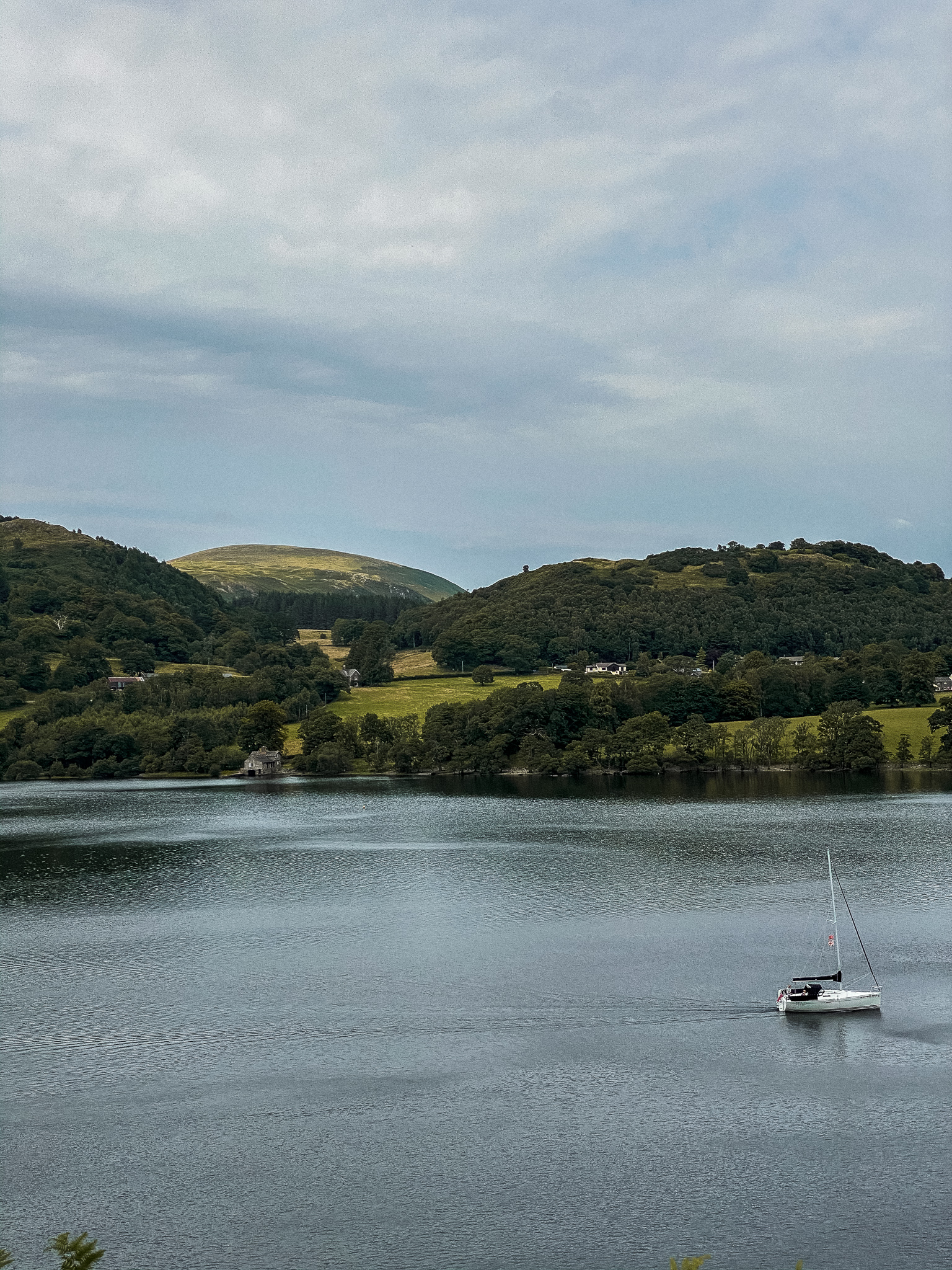 IMG_5281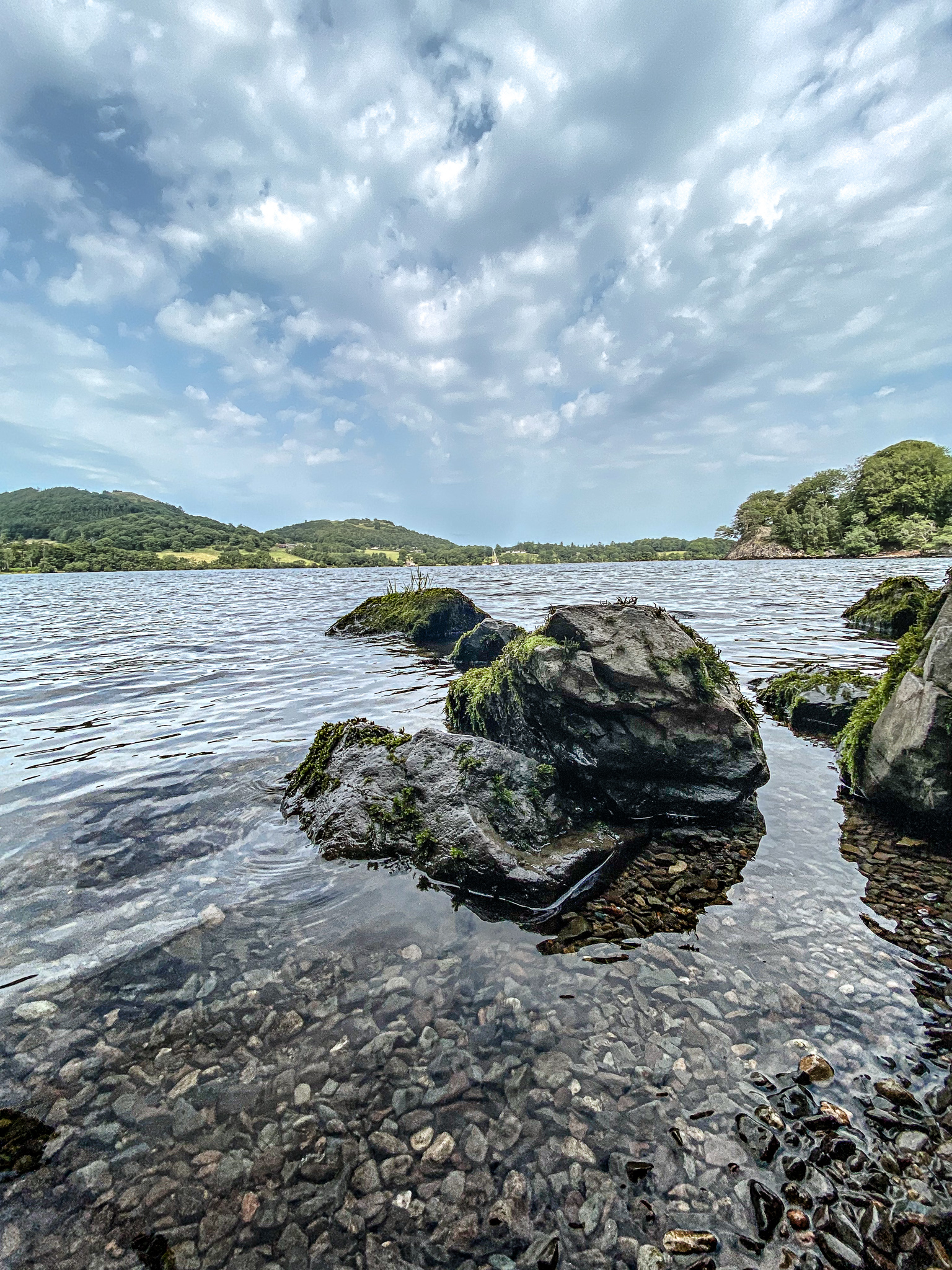 IMG_5319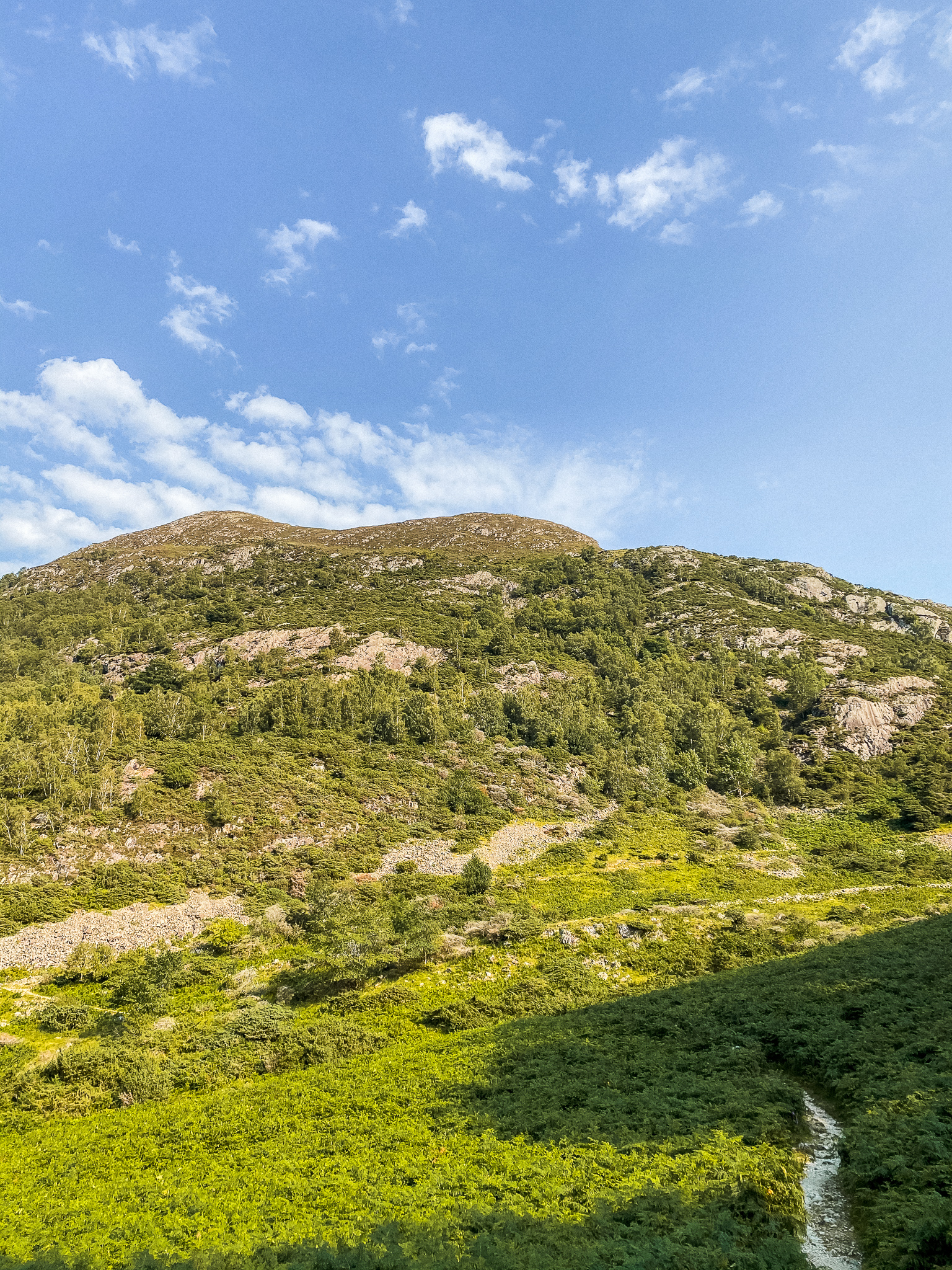 IMG_5354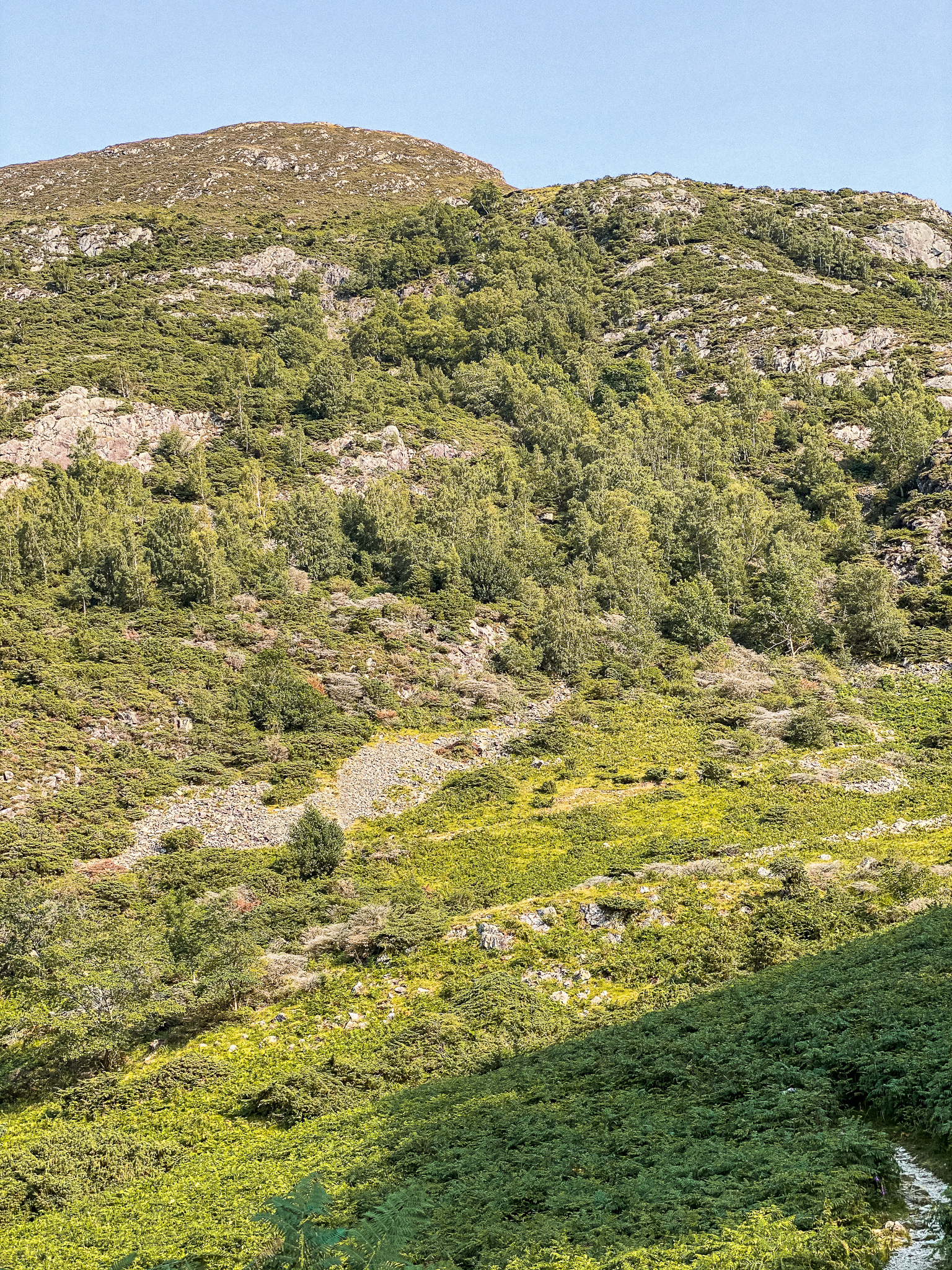 IMG_5362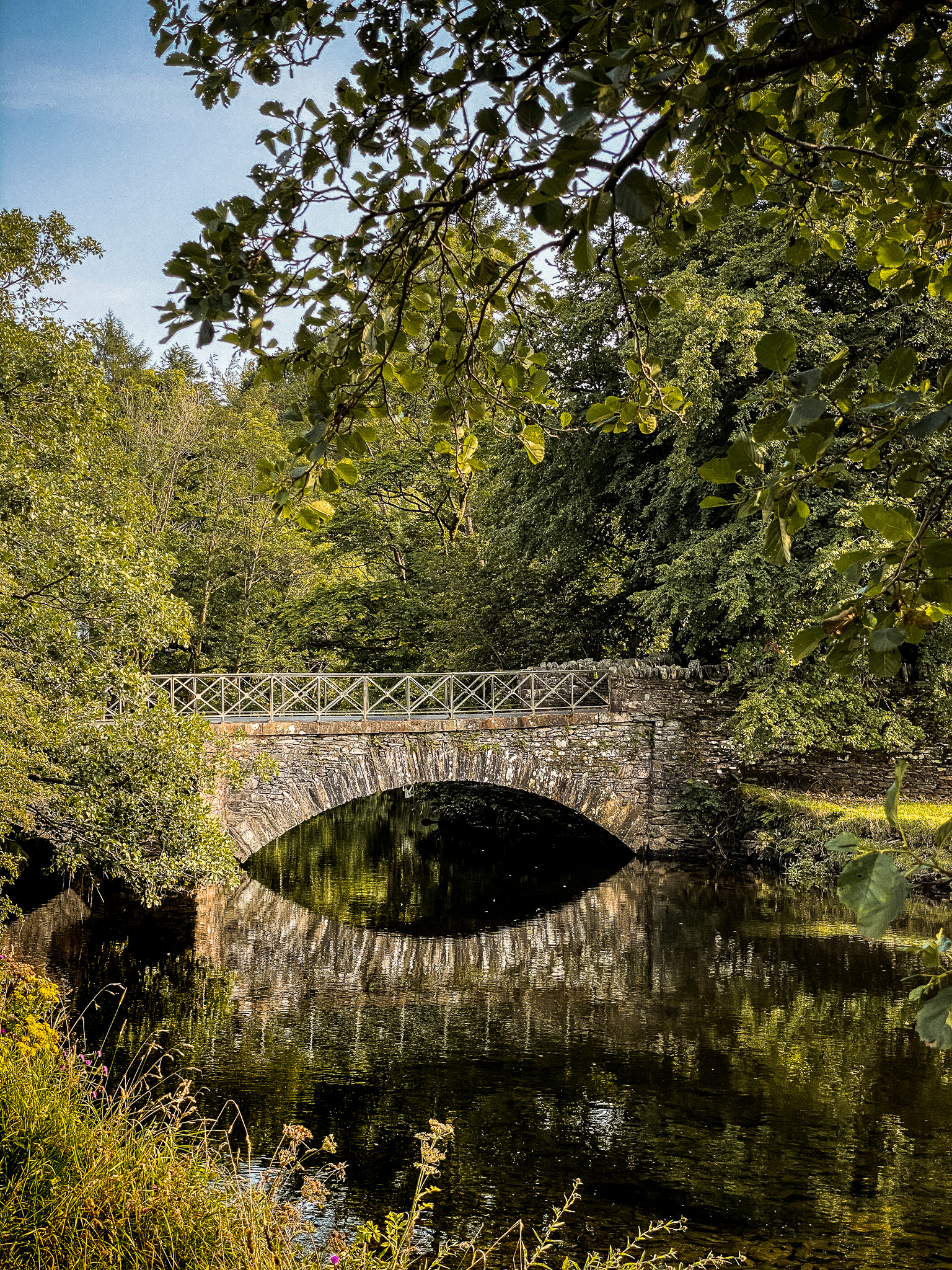 IMG_5378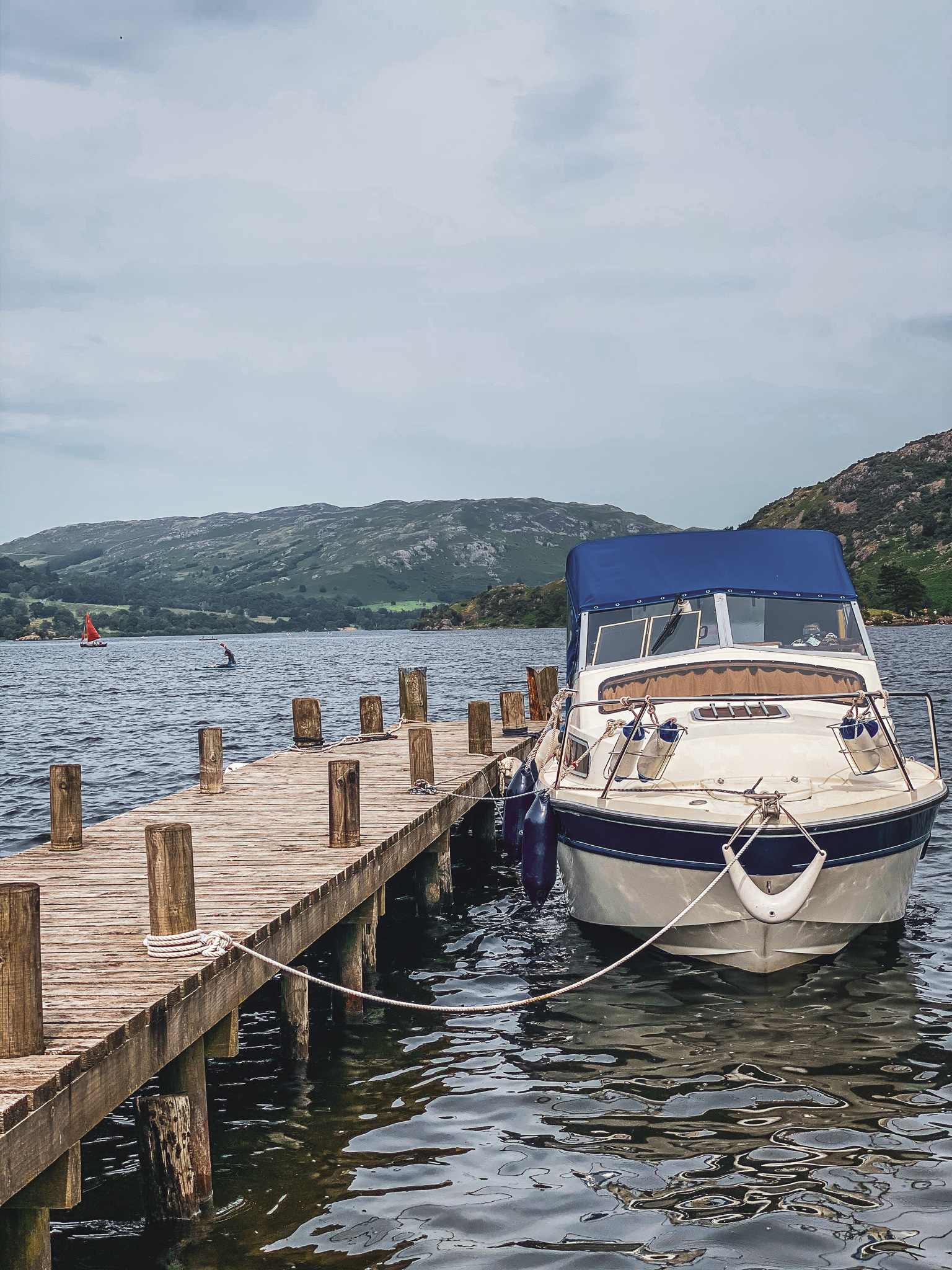 IMG_5449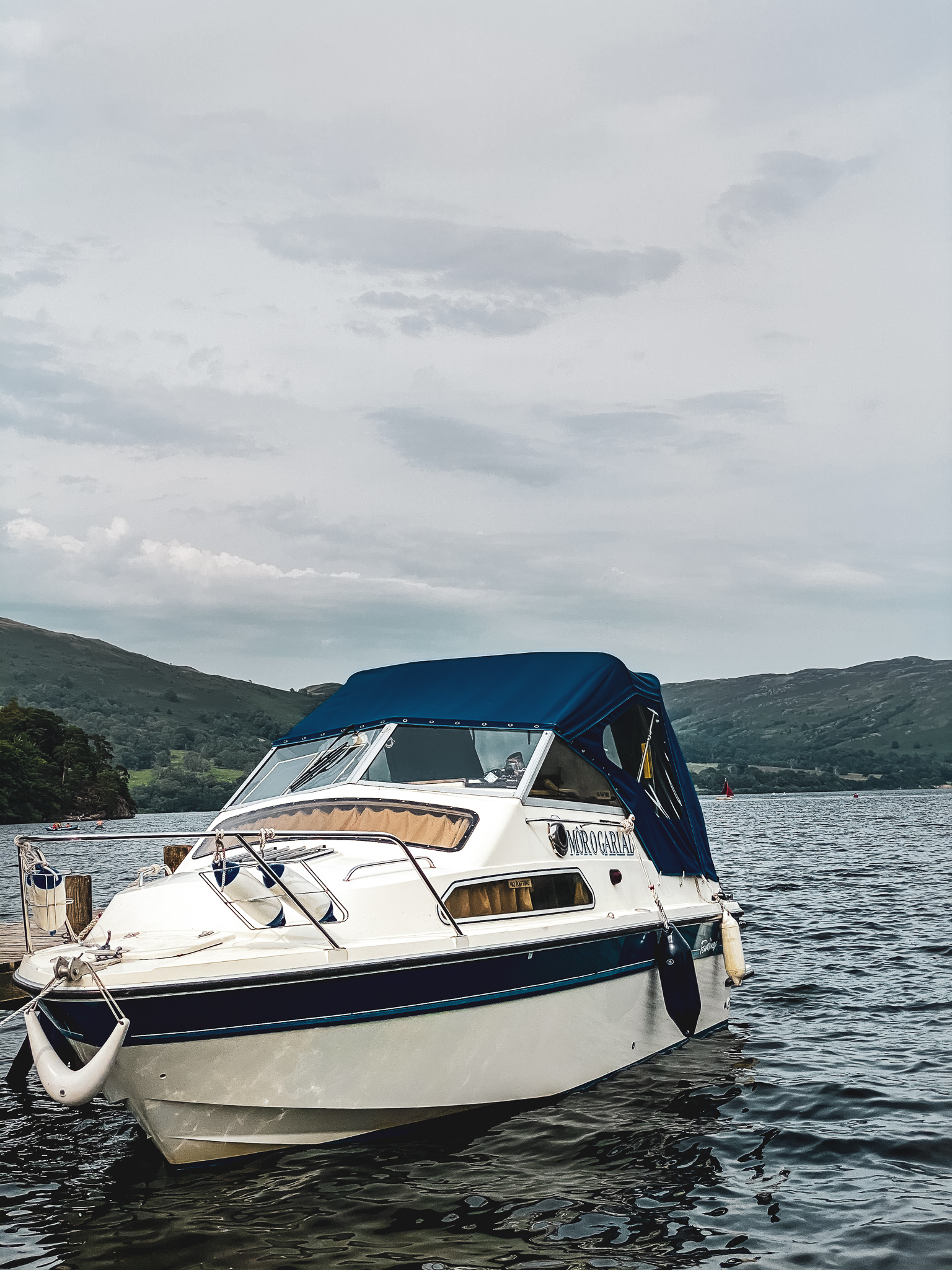 IMG_5455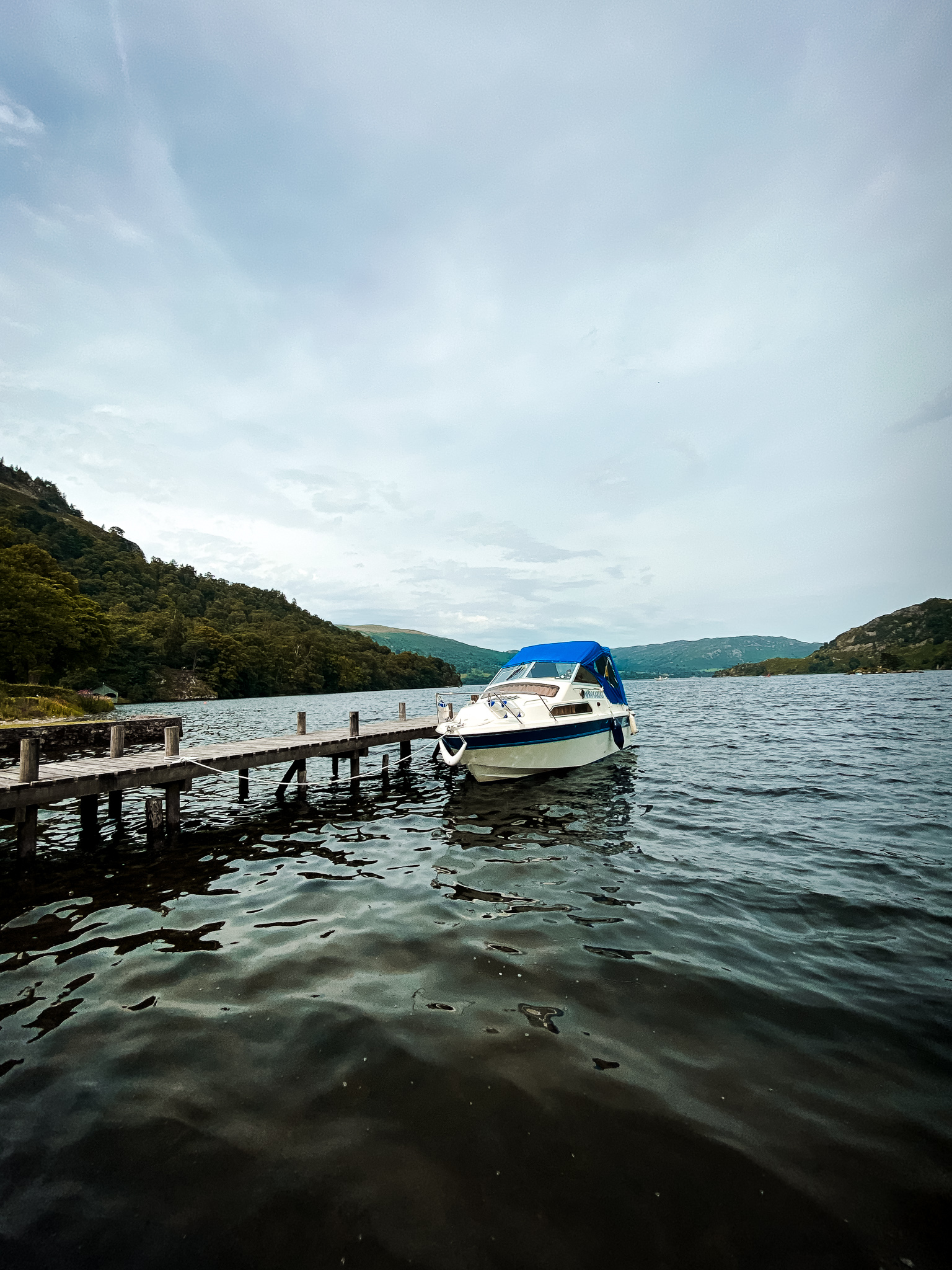 IMG_5467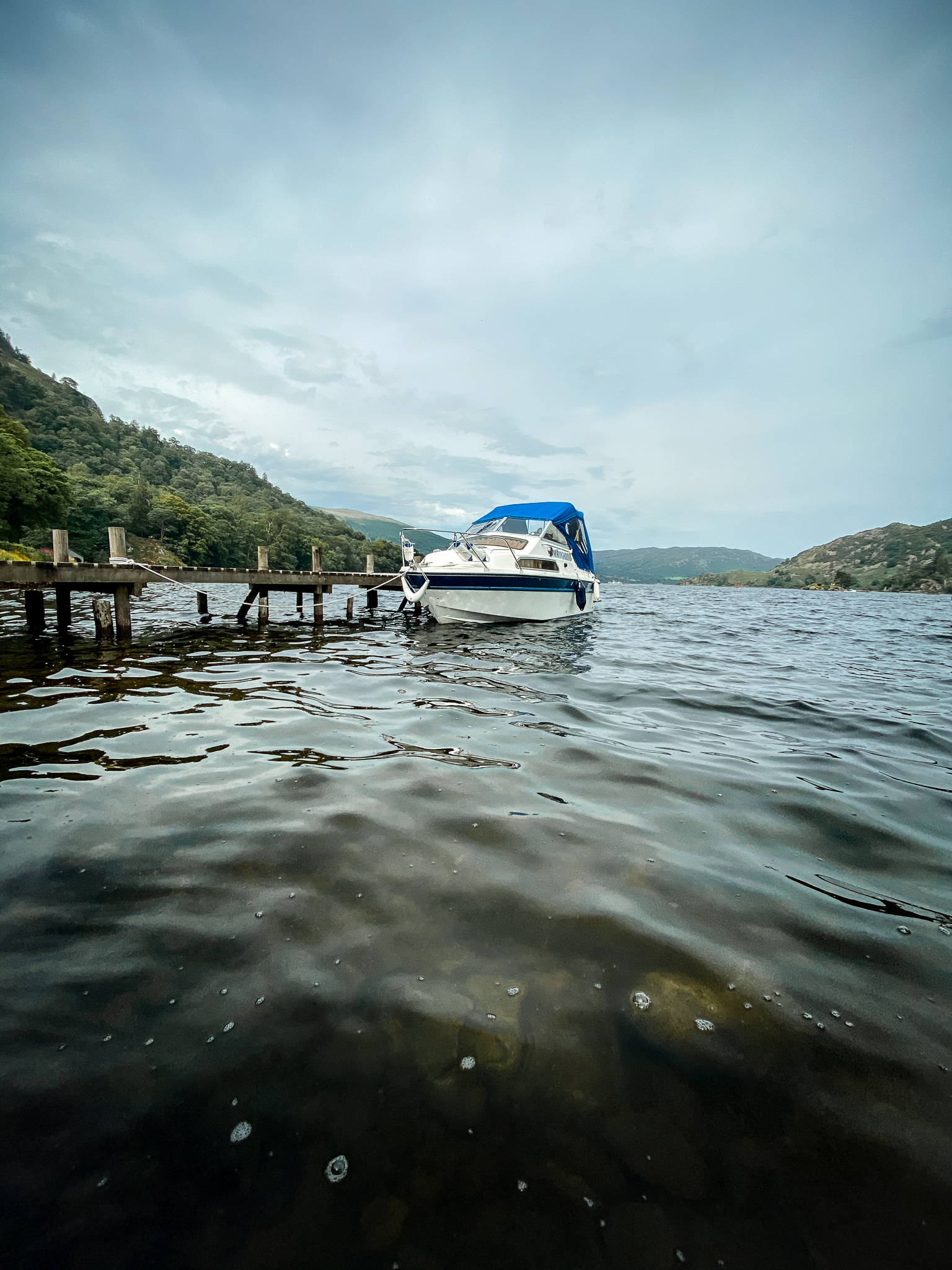 IMG_5469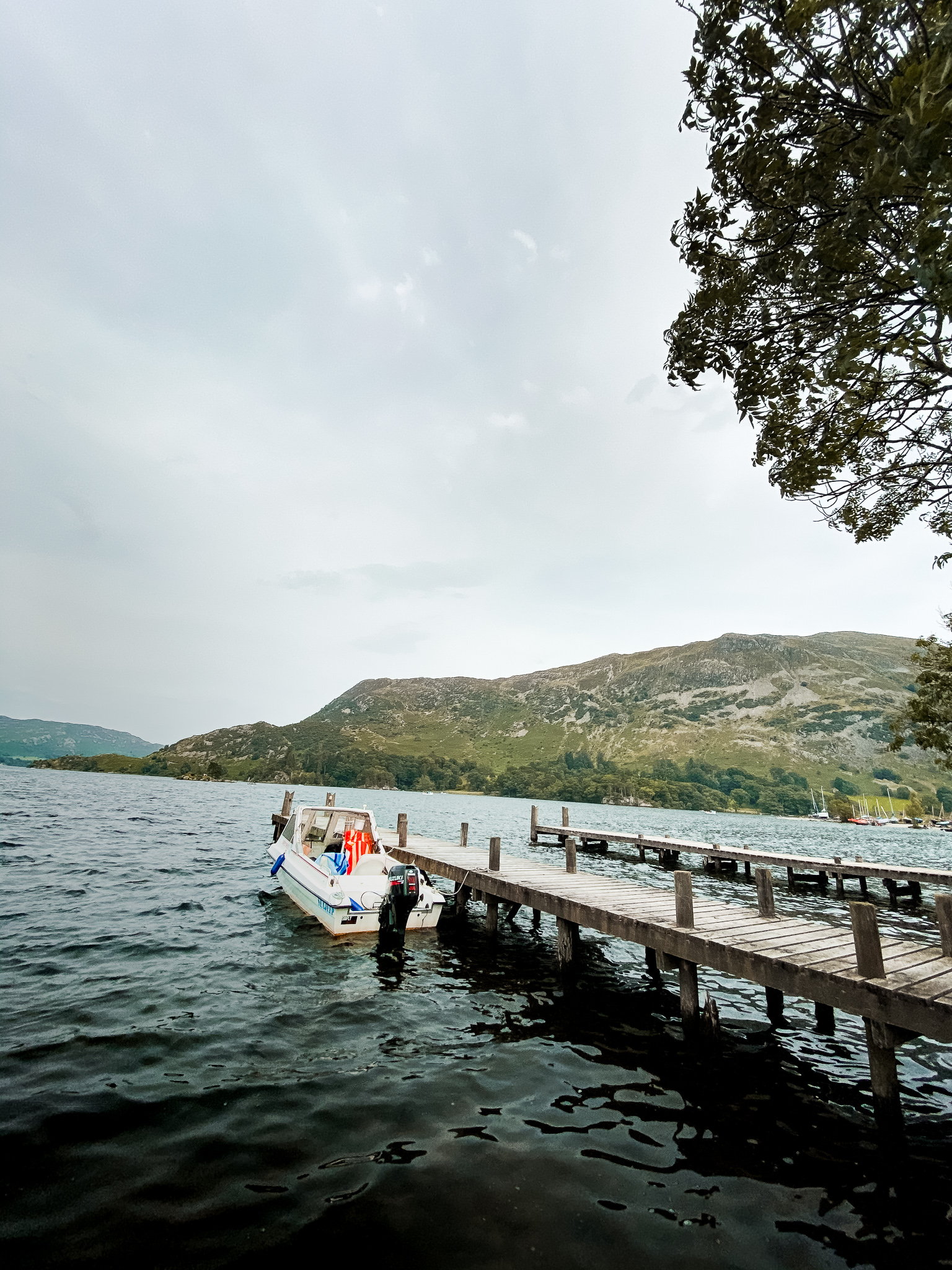 IMG_5471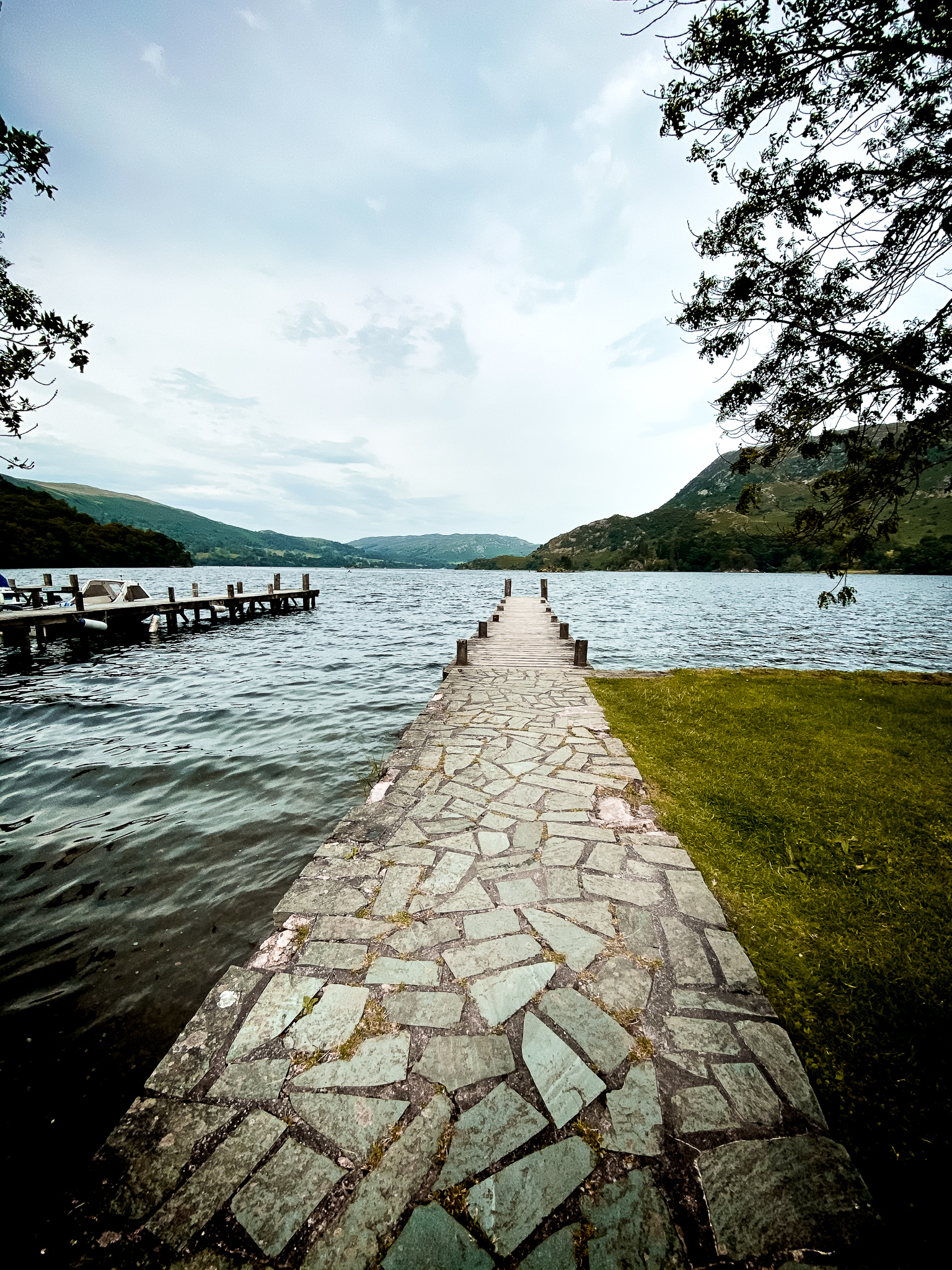 IMG_5487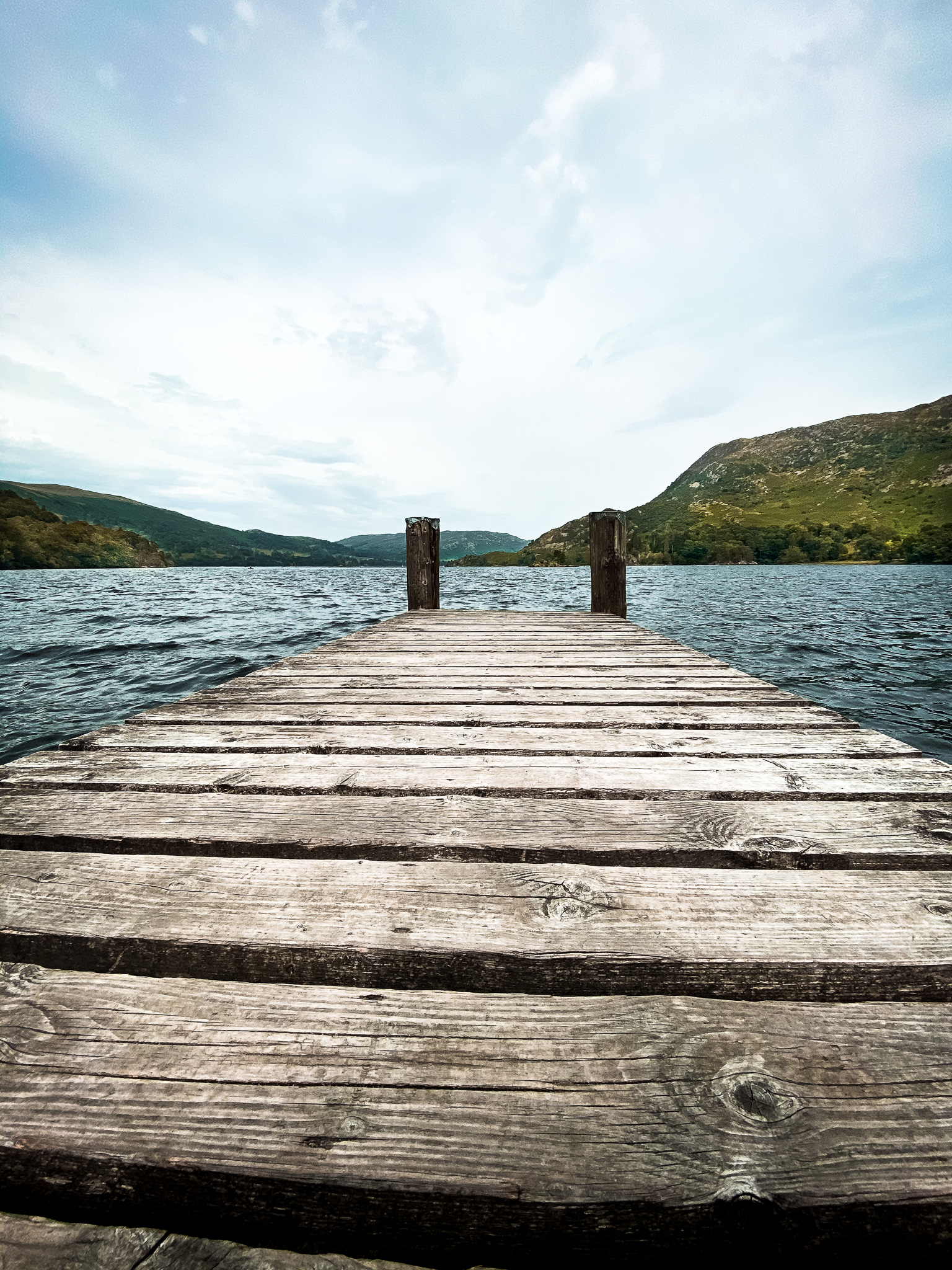 IMG_5490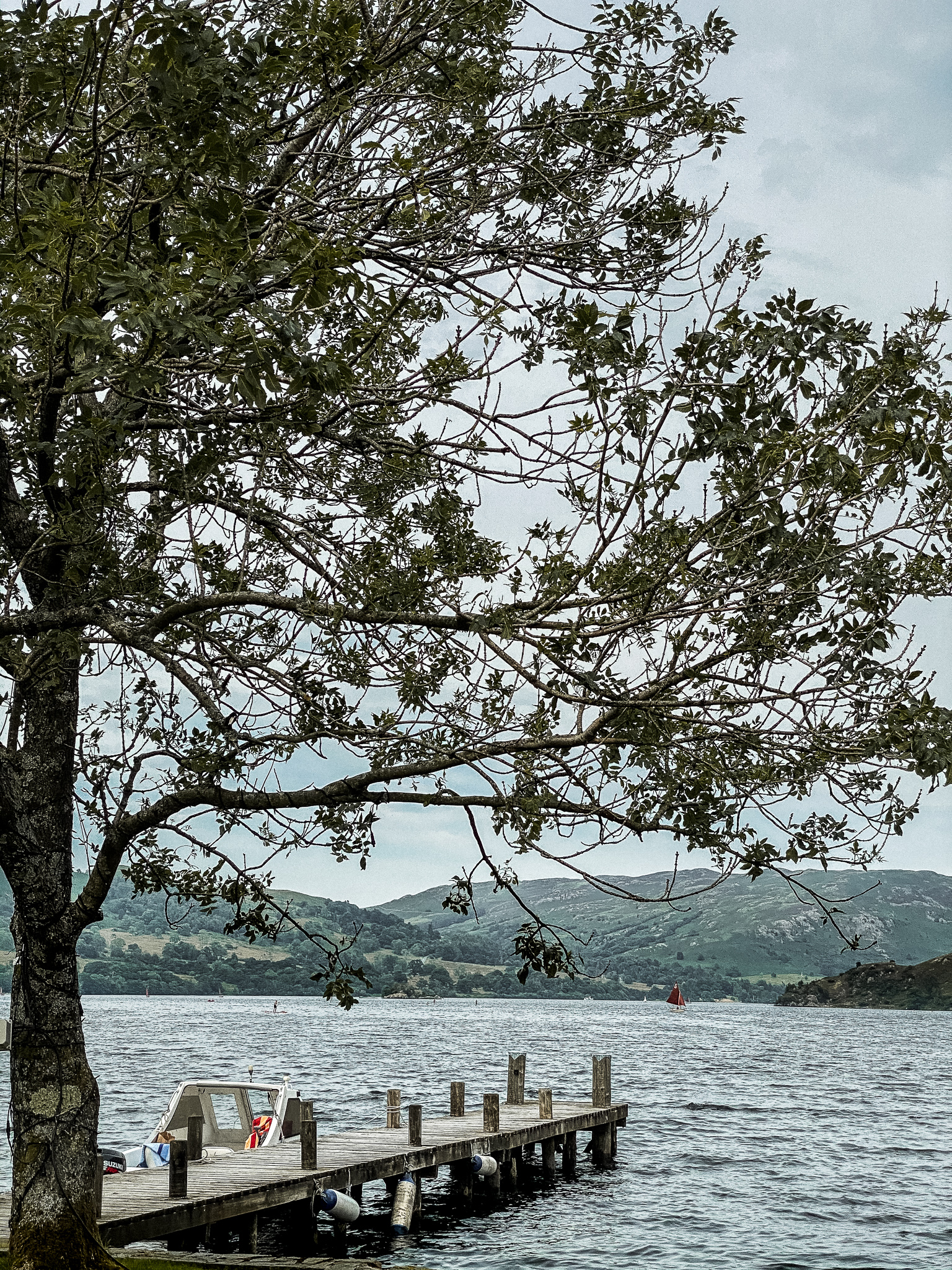 IMG_5498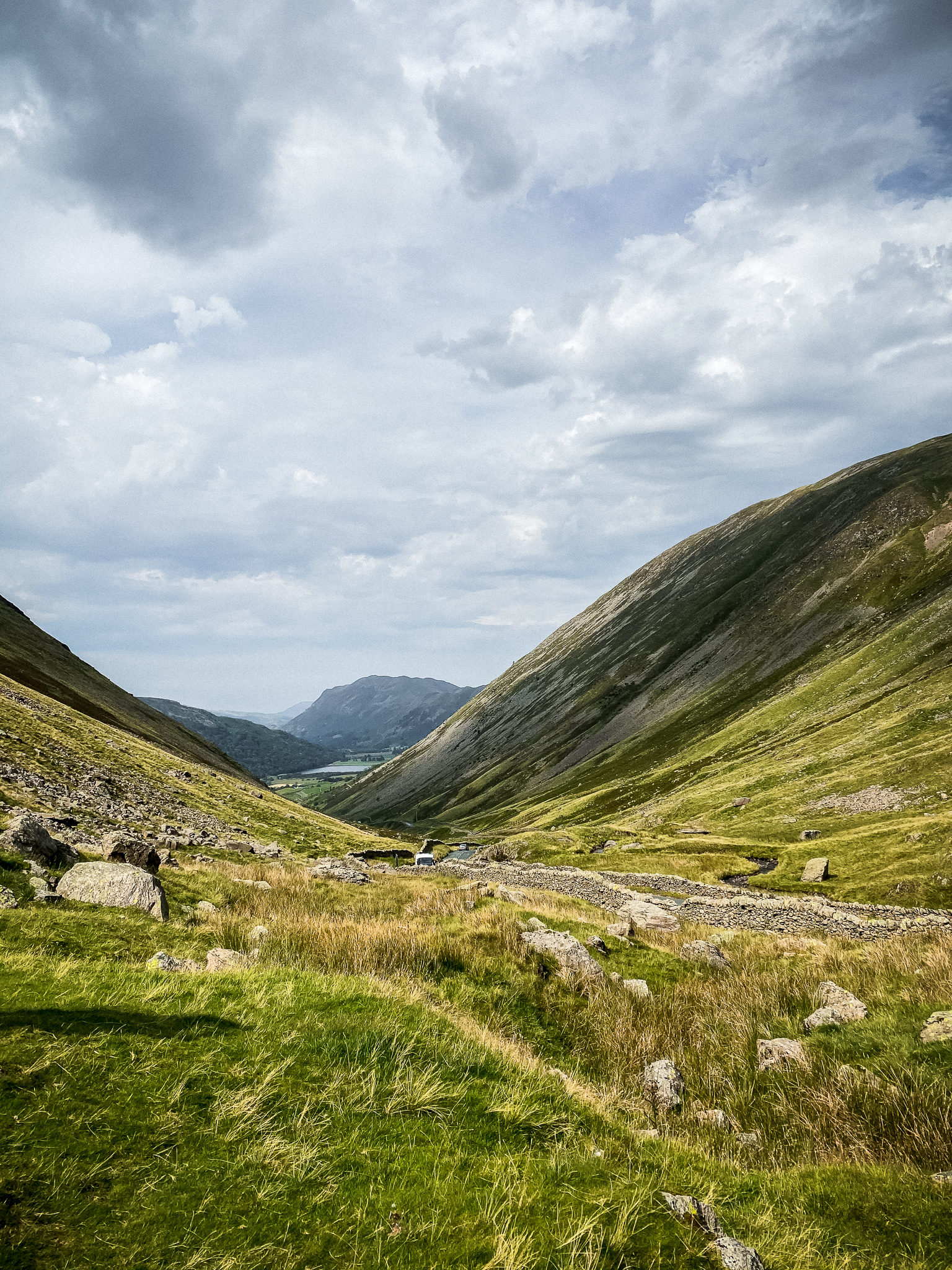 IMG_5503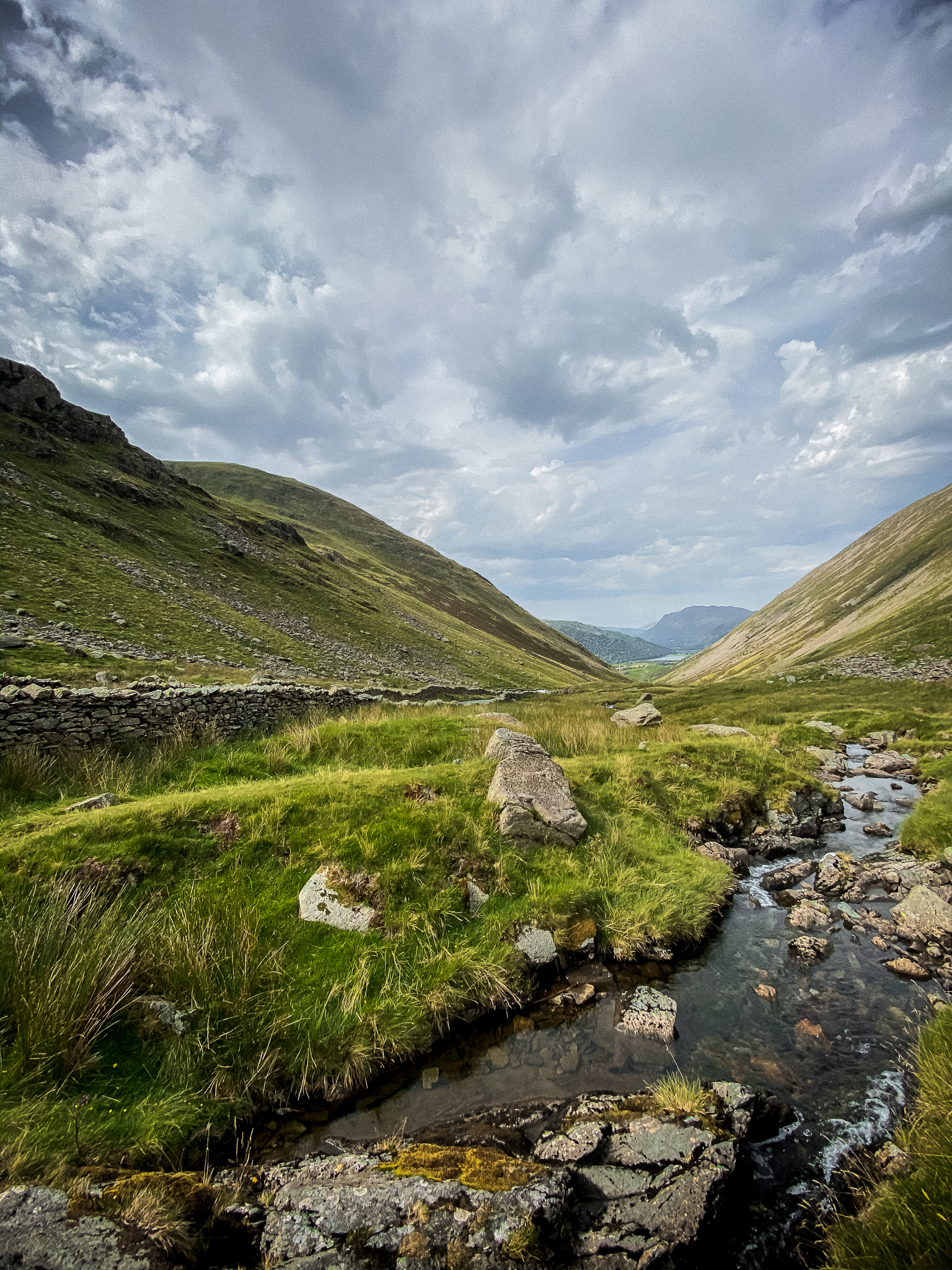 IMG_5507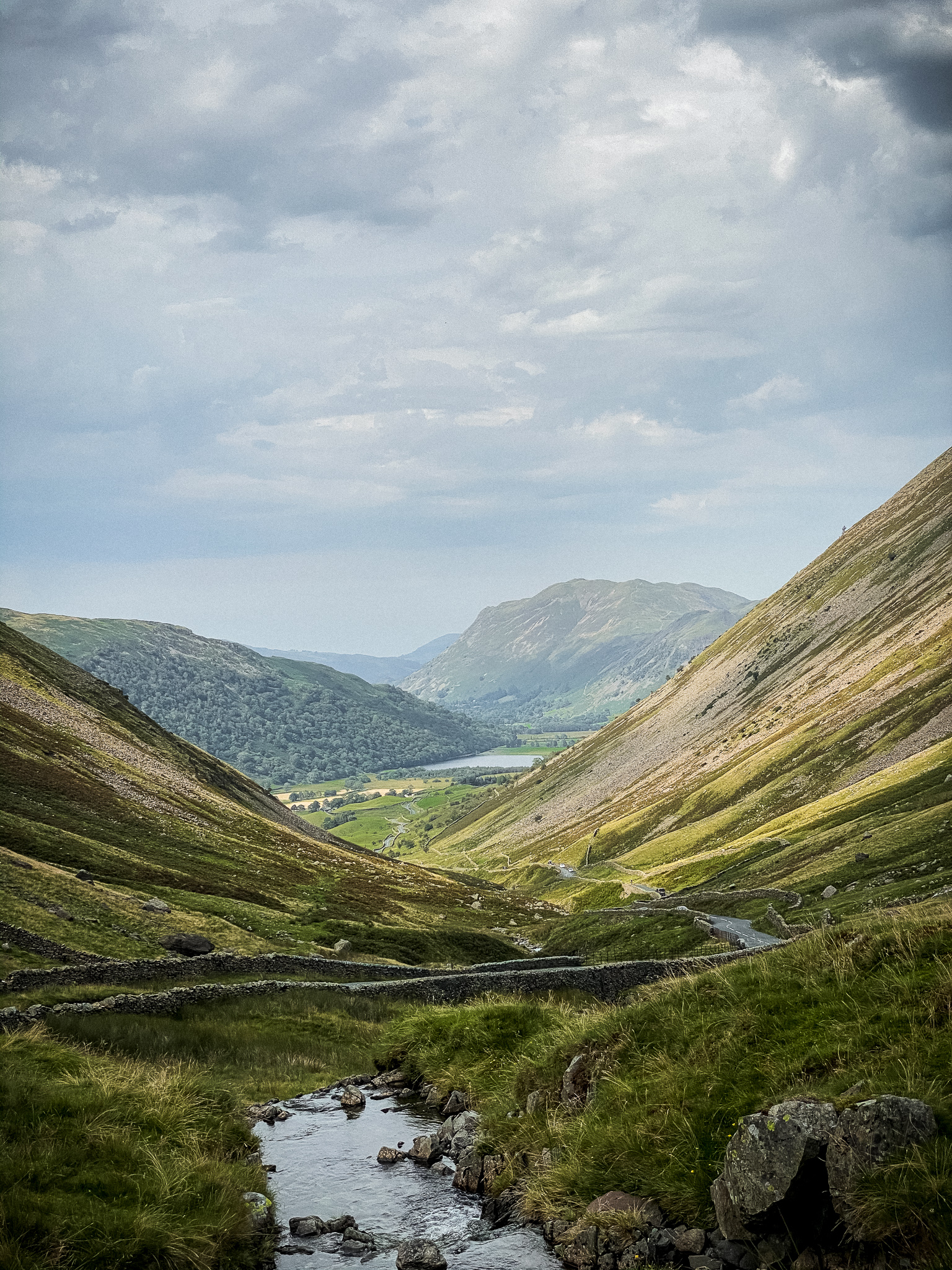 IMG_5522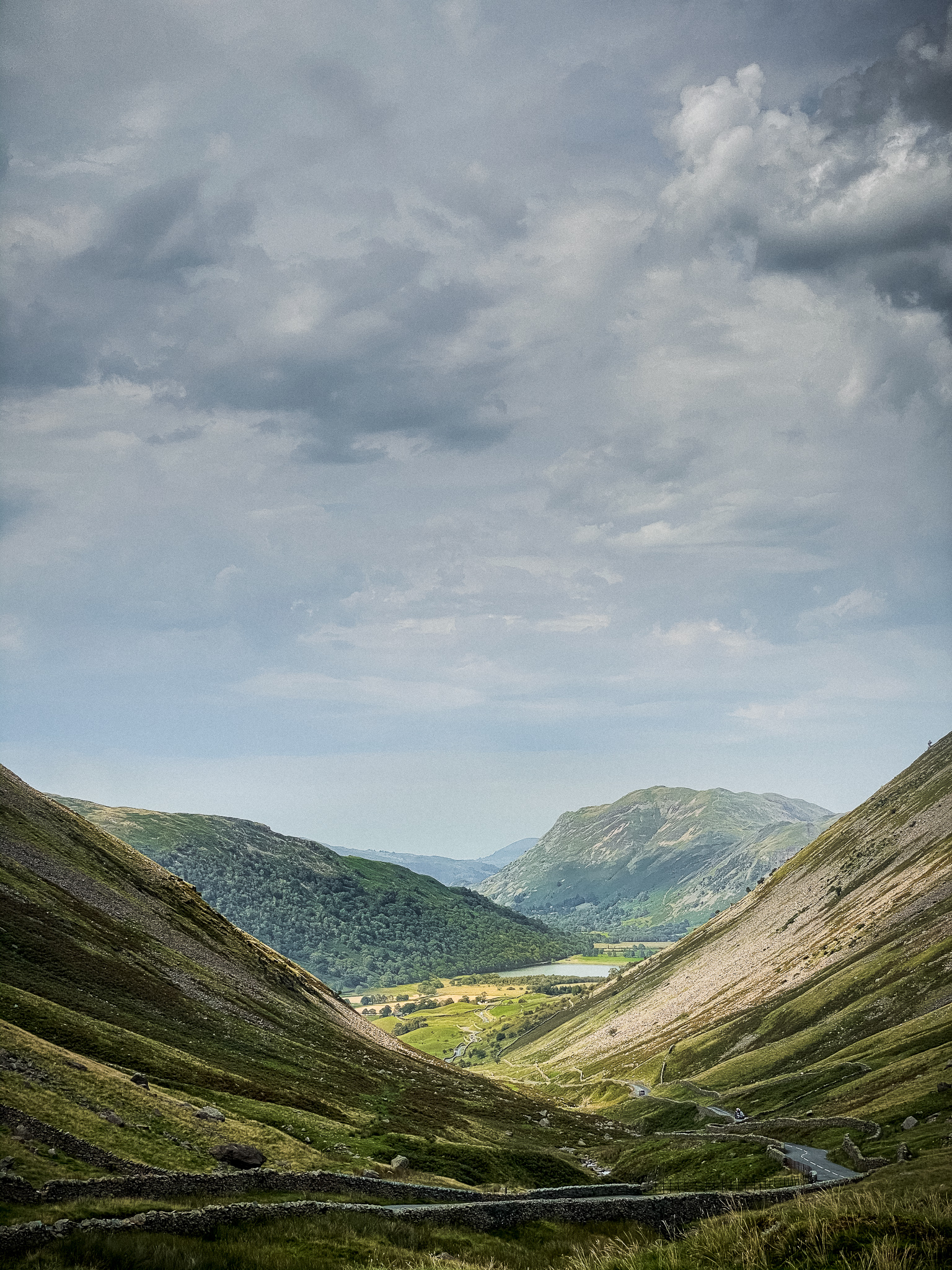 IMG_5525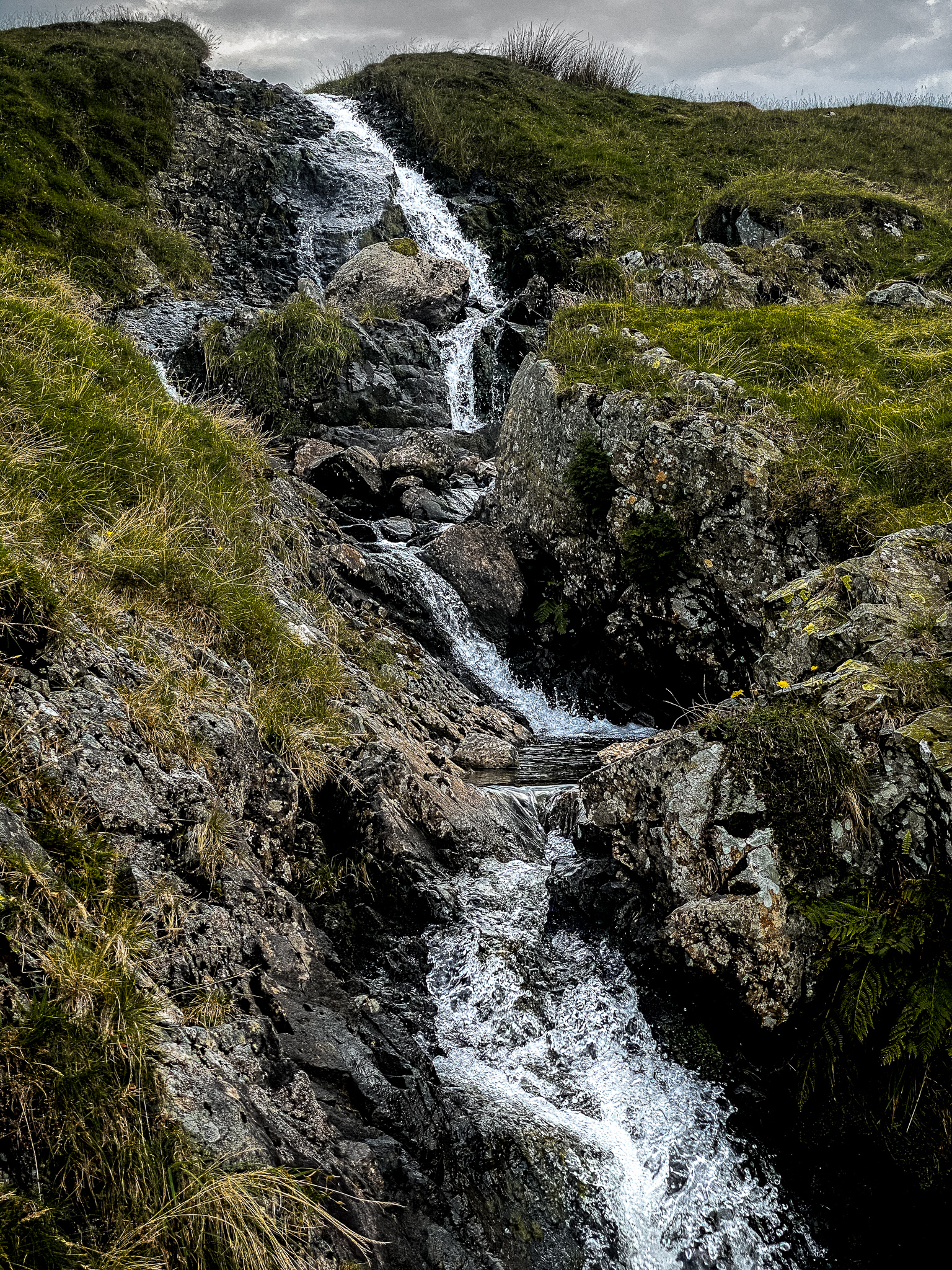 IMG_5548

Ullswater Walks & Waterfalls
Ullswater's distance from Windermere means you've got the space to notice how the air is fresh, and its silence, serene. Taking to the narrow and winding roads to explore the vast greenery, I pass fields with Highland Cattle lounging under the blazing sun, and I stop to greet the area's resident wild fell ponies. From here, I follow the fields' faint pathway to Aira Force and come across a small wooden bridge providing access over miniature waterfalls.
For 300 years travellers have gathered at Aira Force, where rainwater runs from the fells in Aira Beck and finishes by thunderously falling 70 feet into a dark pool. Yet it's not just escapism that draws visitors here. Creatives, history lovers and nature enthusiasts have made the trek to witness a variety of ancient trees, uncover the history behind the landscaped pleasure garden and arboretum, and to be a part of the movement that places coins into tree trunks of the wishing trees for good luck.
Ullswater Towns
On the opposite side of the lake is Howtown, a hamlet situated at the remote and sheltered harbour on the east shore of Ullswater lake. Best reached by the Steamers from Glenridding, Ullswater once again brings travellers face-to-face with the elements. Once on land, a question is posed: – will you hike the long-distance trail of the Ullswater Way? For those who do, an act of inner courage and determination must be sought as the geography sporadically alters, testing your will to go on. One moment, you're aimlessly walking through woodlands where, if you listen closely enough, you'd swear the murmur of fairies can be heard. Then, vast open land turns into an arduous climb over loose and precipitous land. But what awaits is worth the effort.
Our journey ended in Patterdale. Behind the White Lion Inn, a small but magical stone bridge greeted us, and as the sun illuminated its reflections, a serene and peaceful river beckoned us forth. At first glance, the bridge arched elegantly over the clear river, and fit harmoniously with its natural surrounding. Another reminded of how humans can, and should, live in harmony with the natural world. Every view is a euphoriant in its own right, every ripple in the water and birdsong are a reposeful delight. This was the scene that ended my week's solitude, and I felt grateful for my time away from the speed and demands of day-to-day life.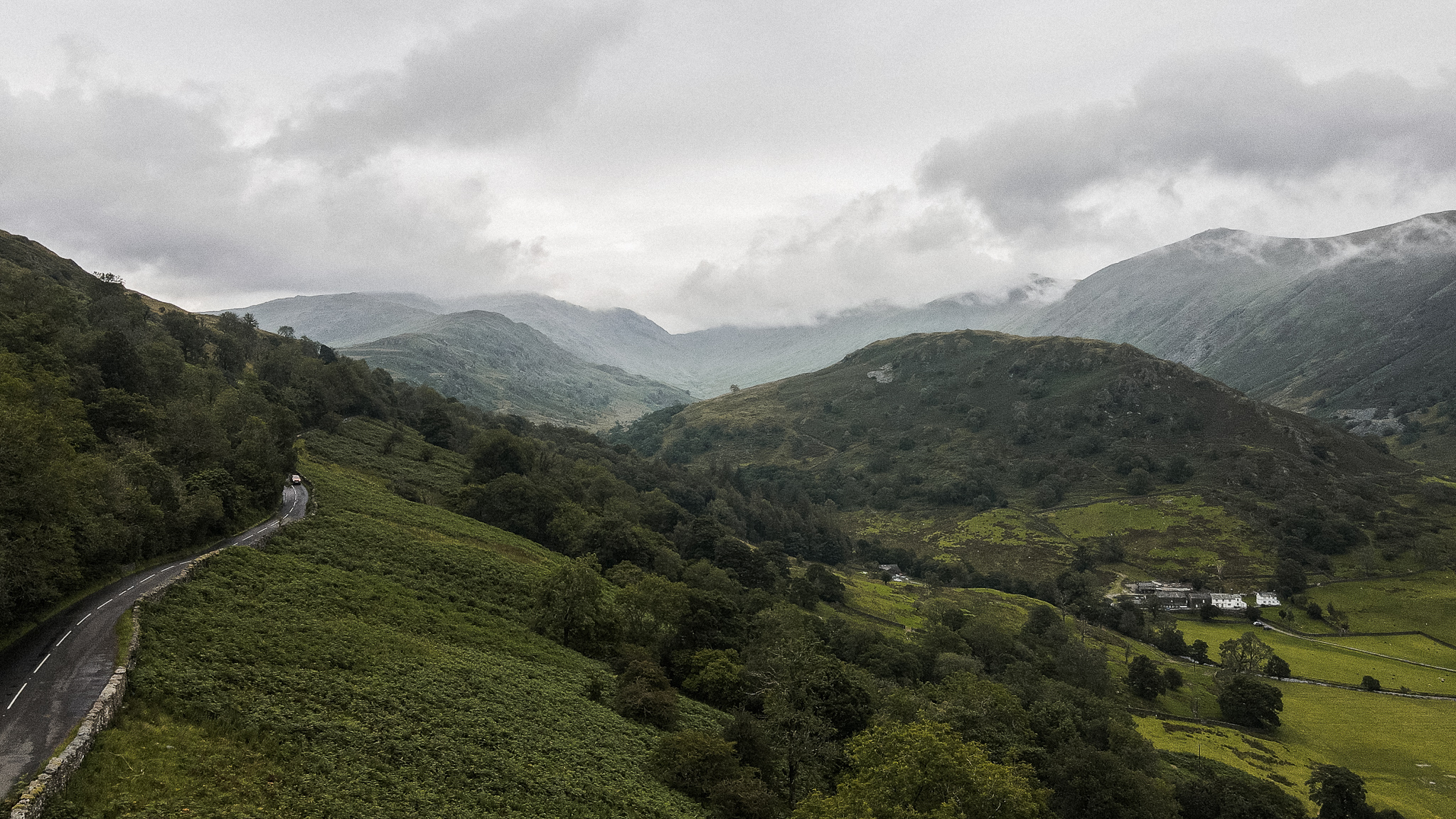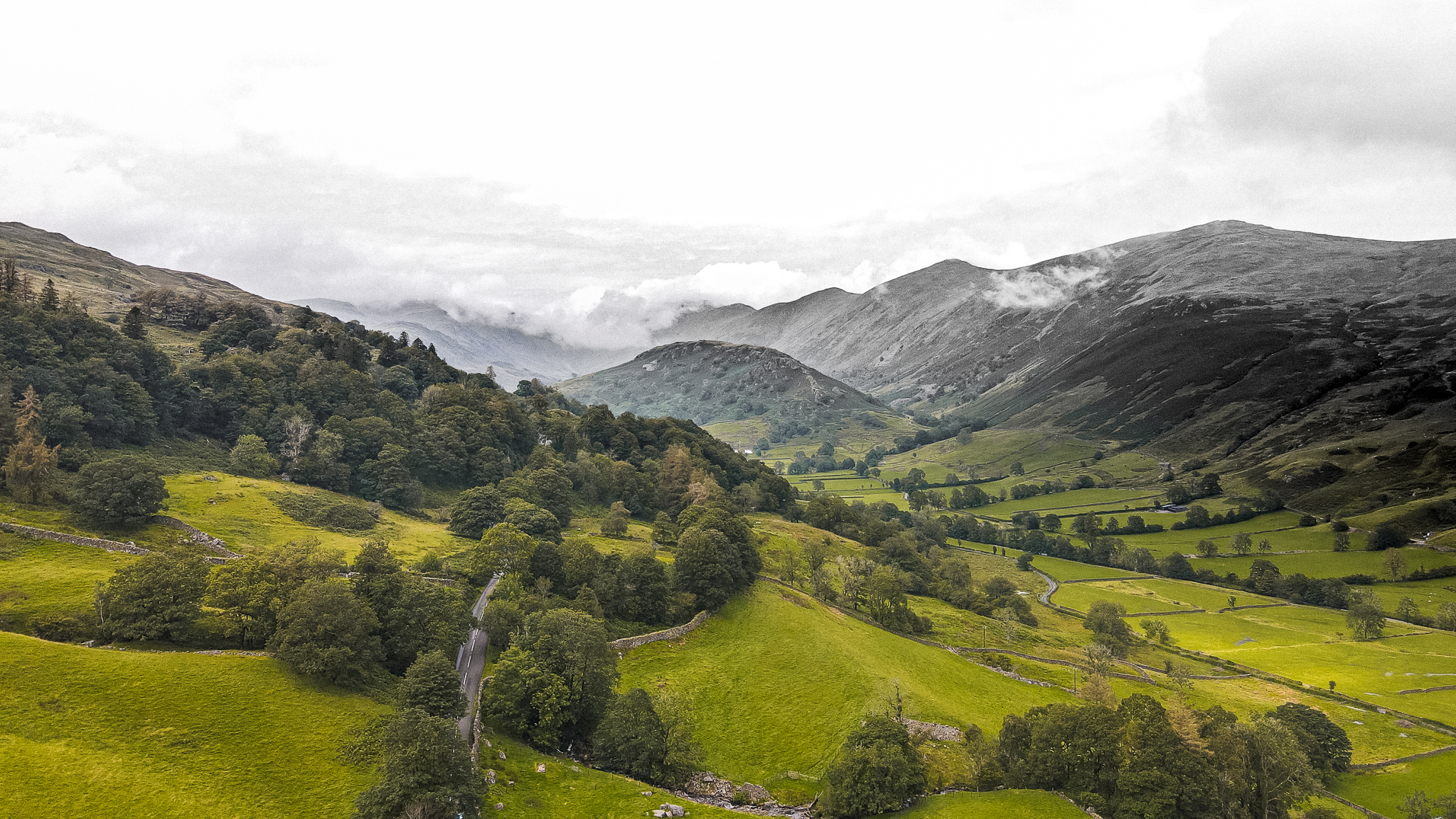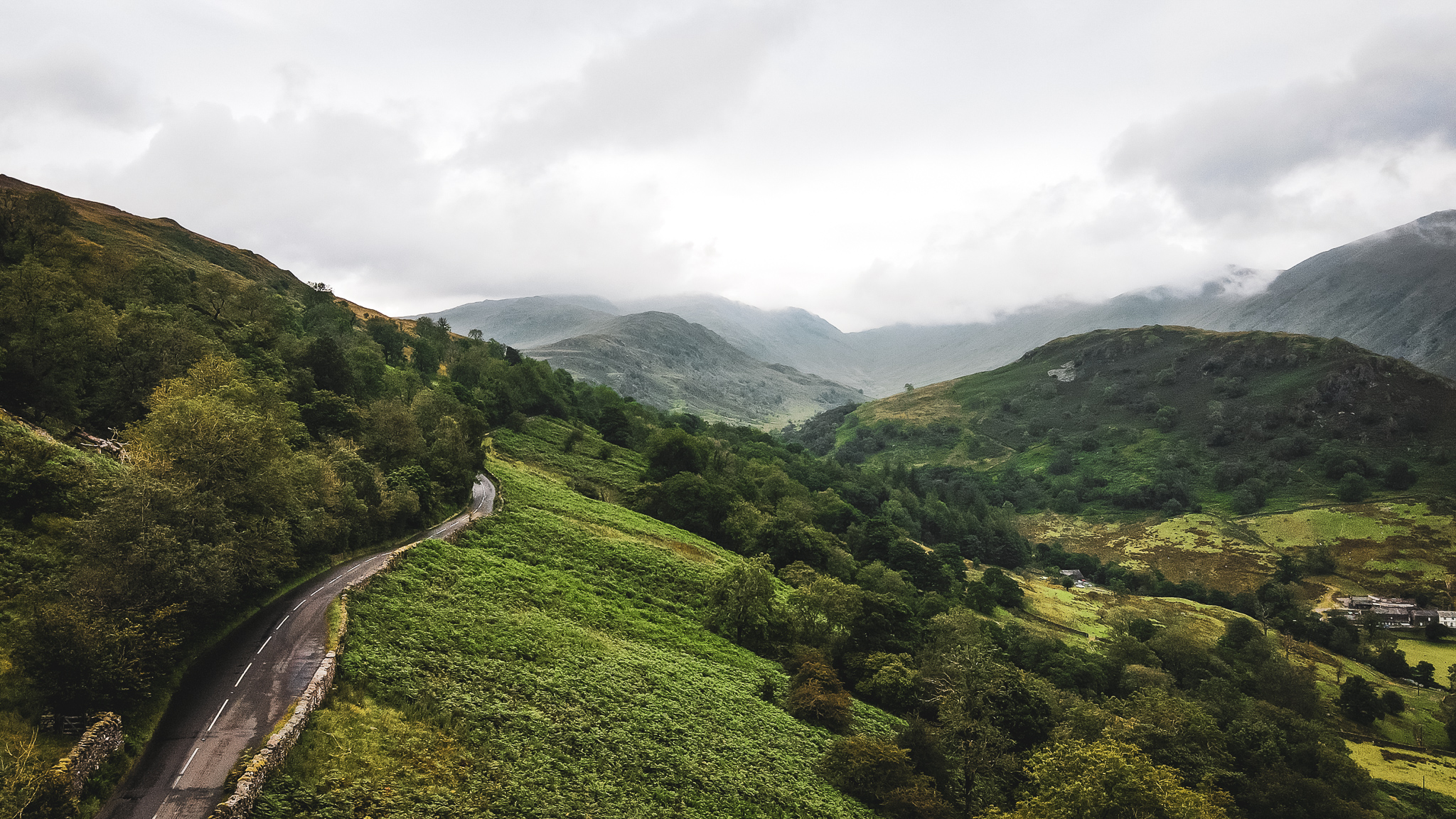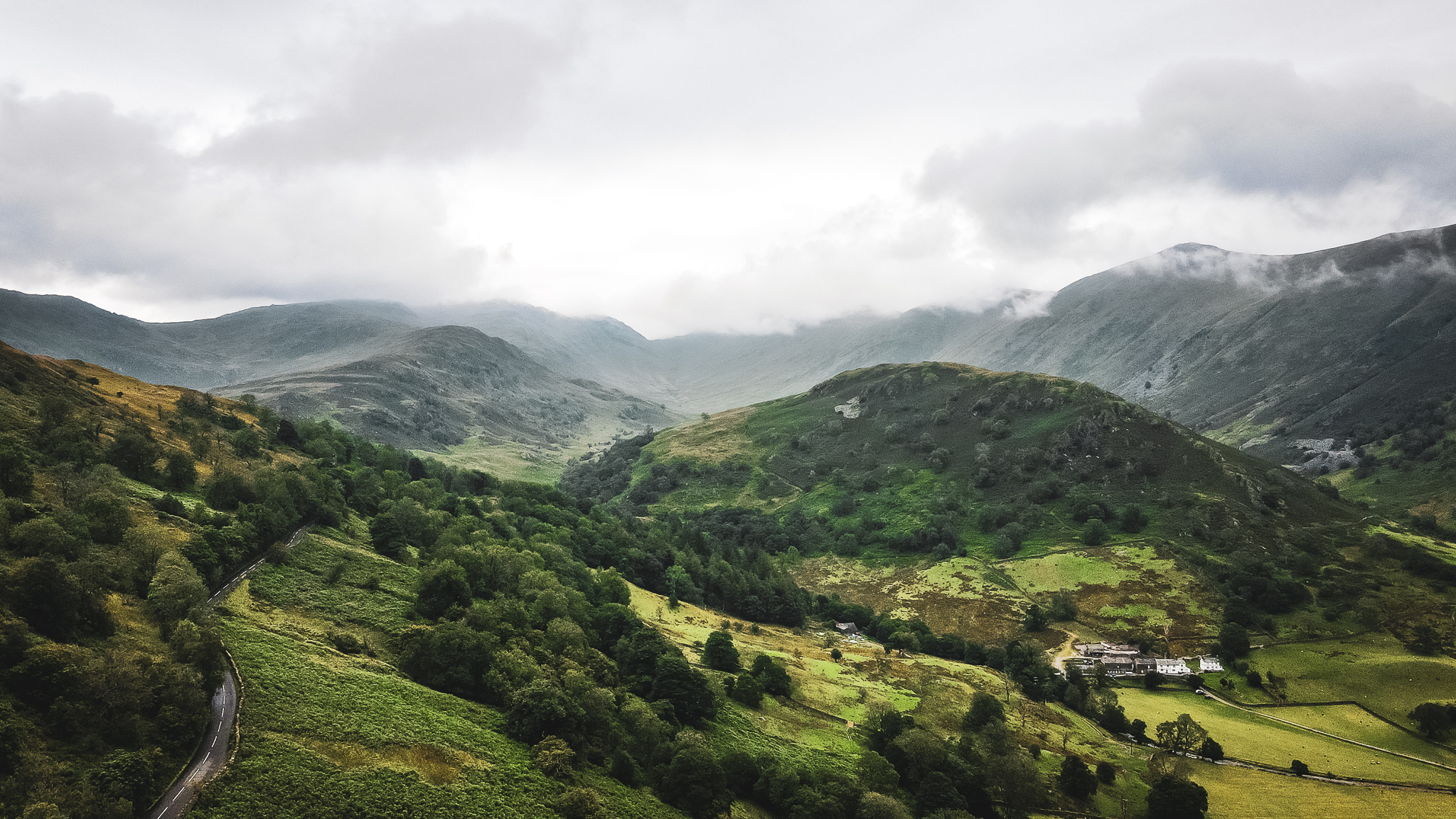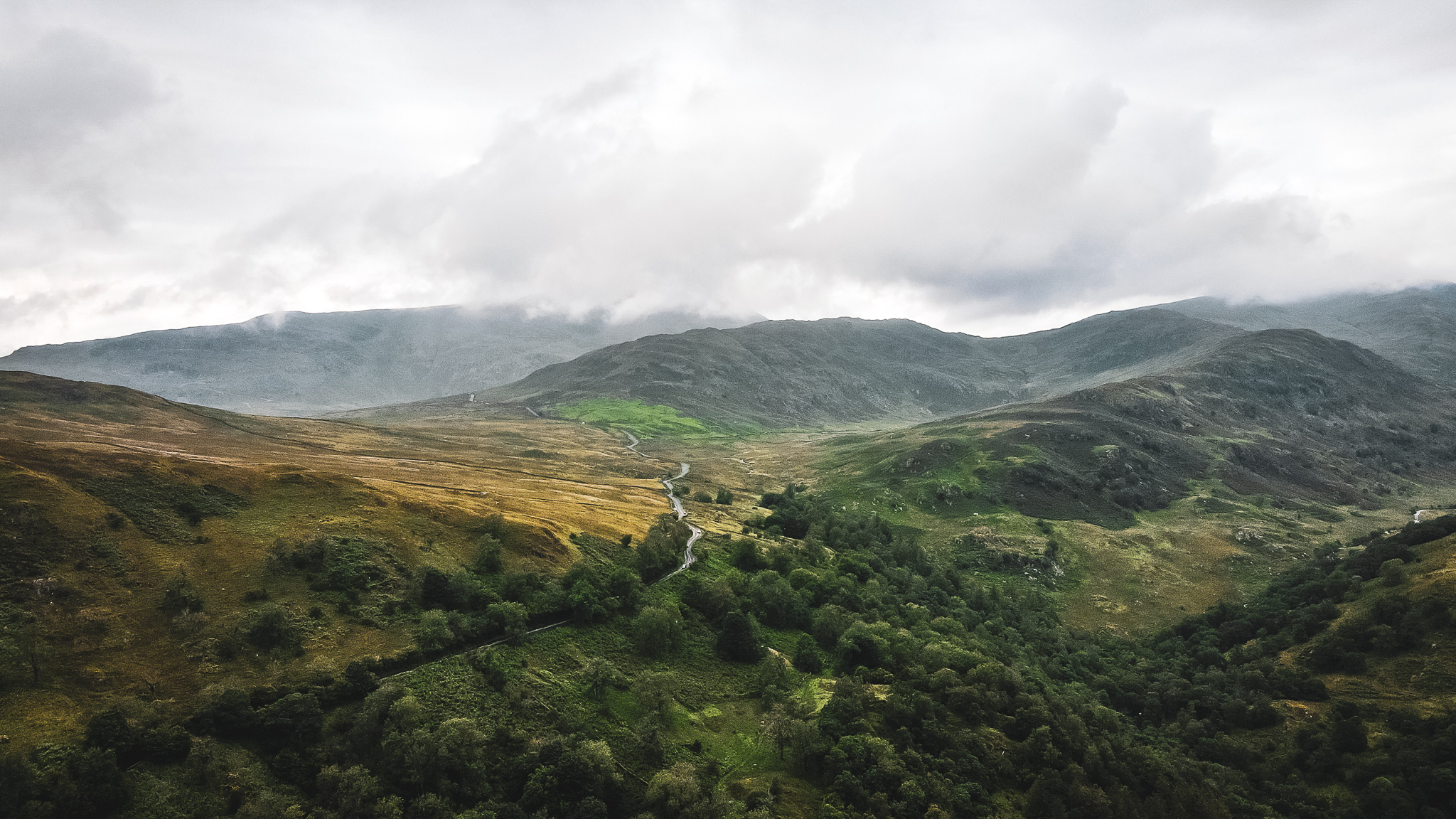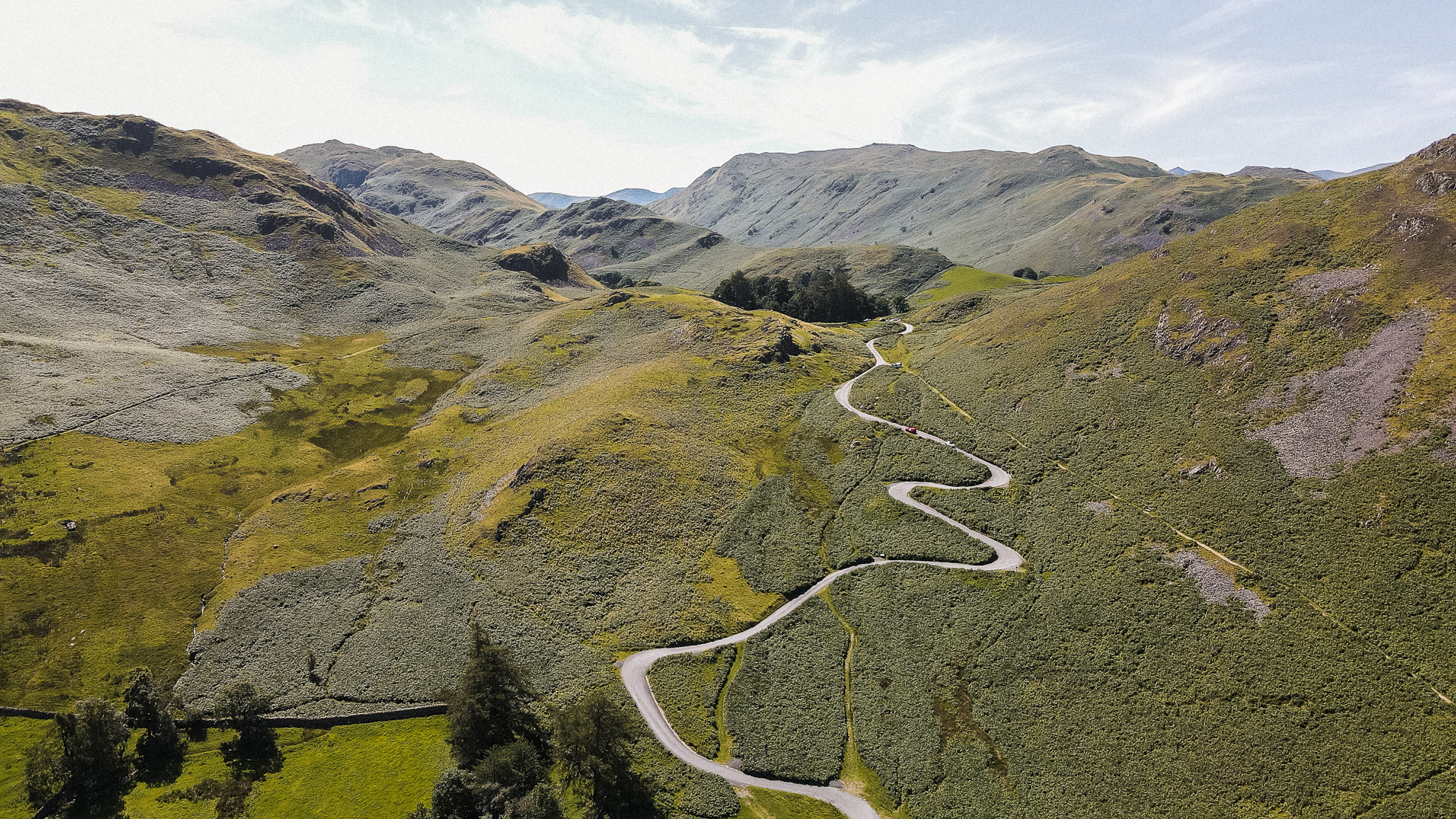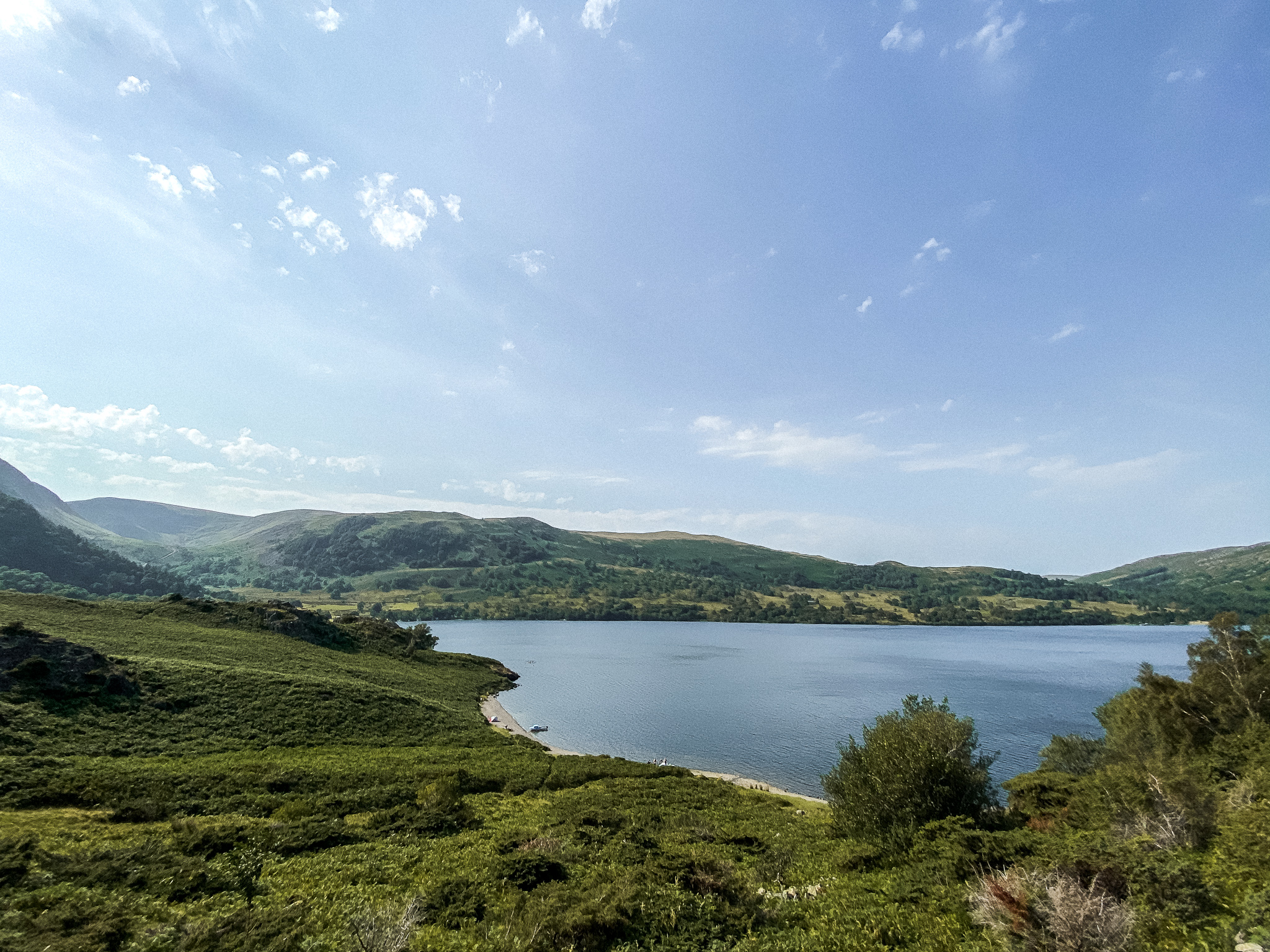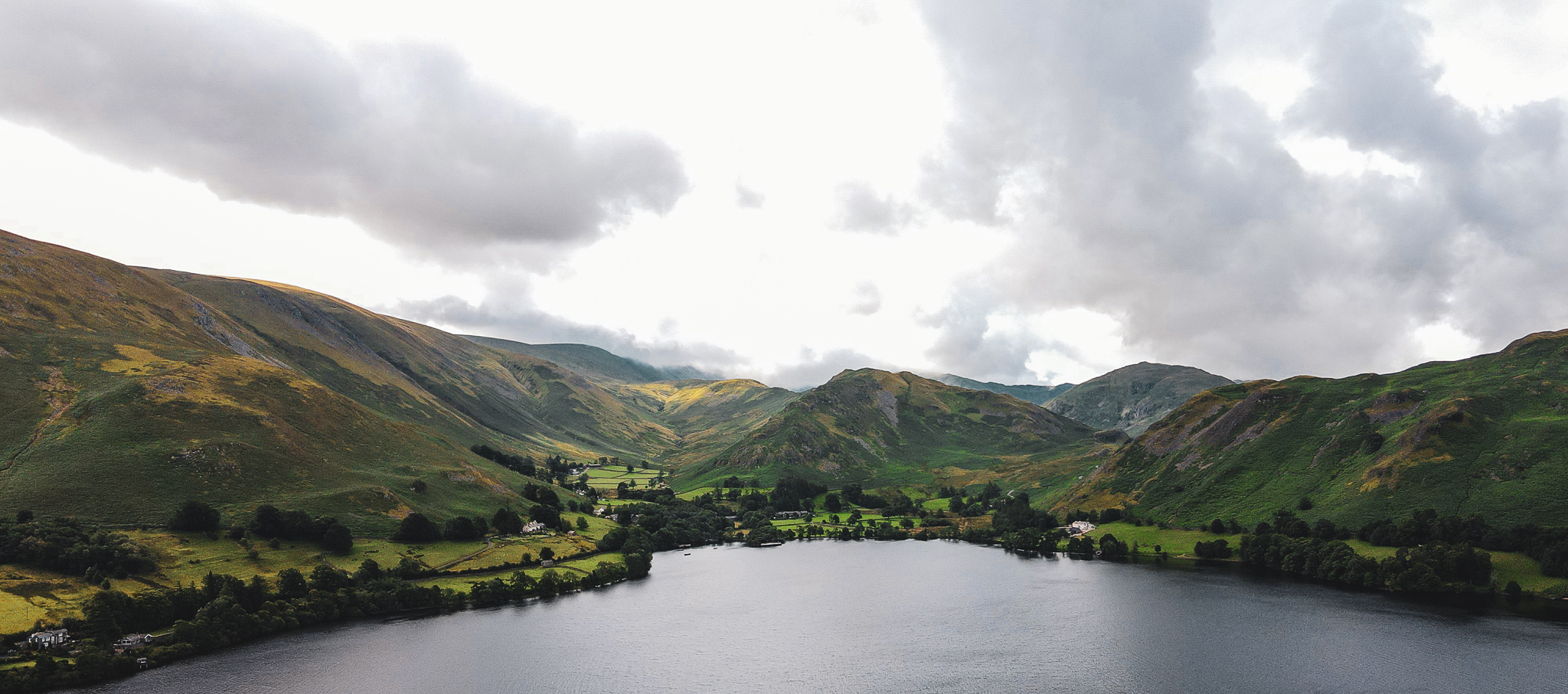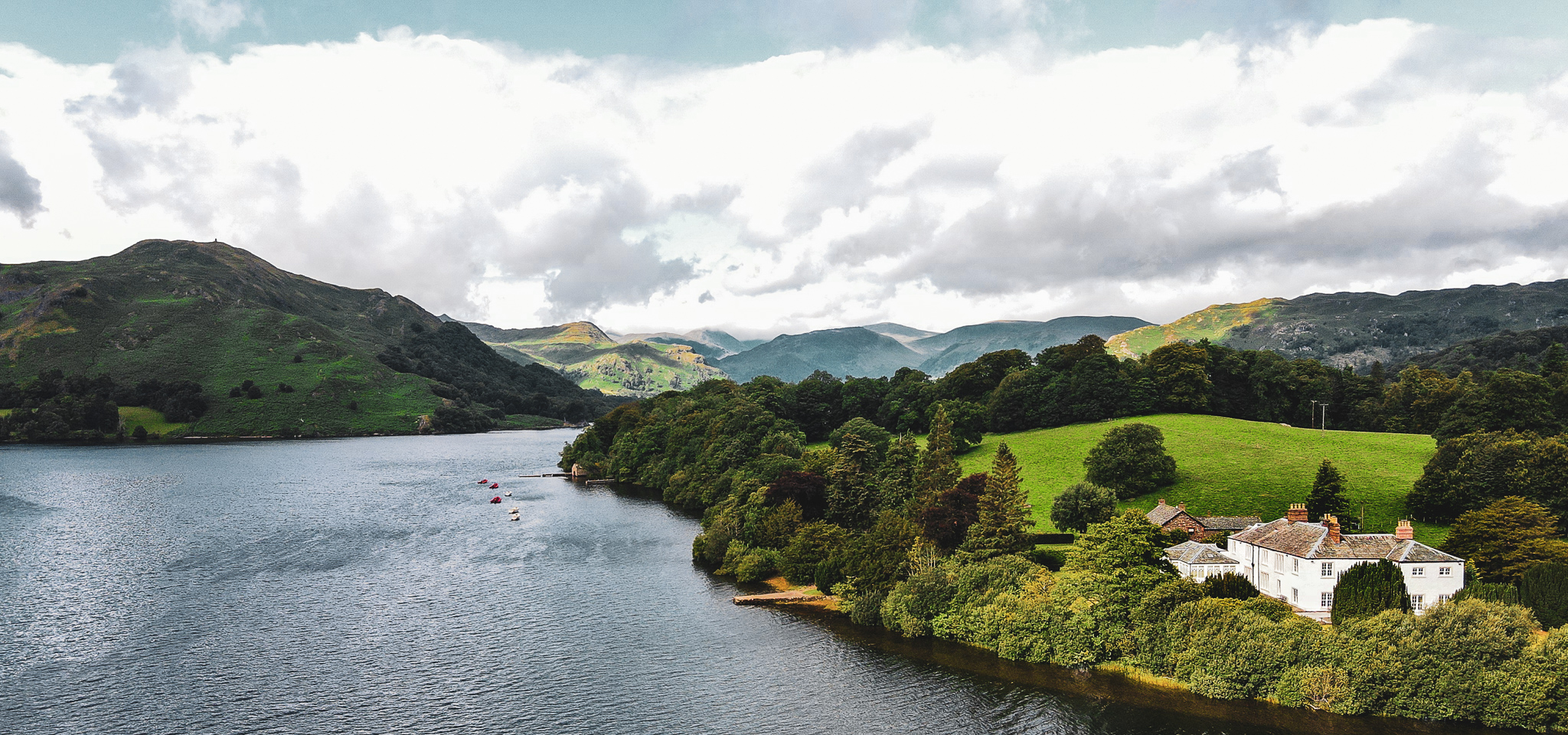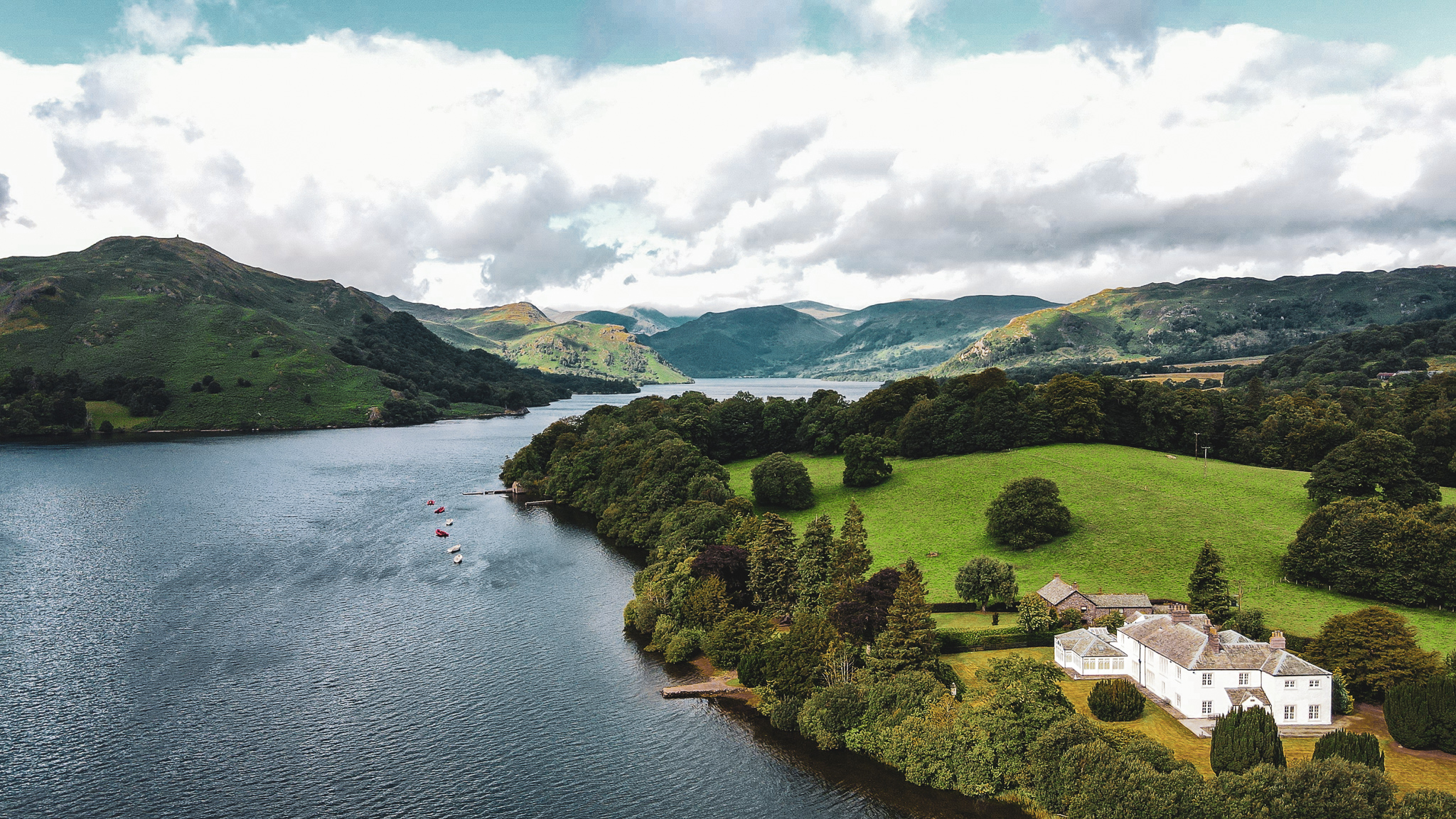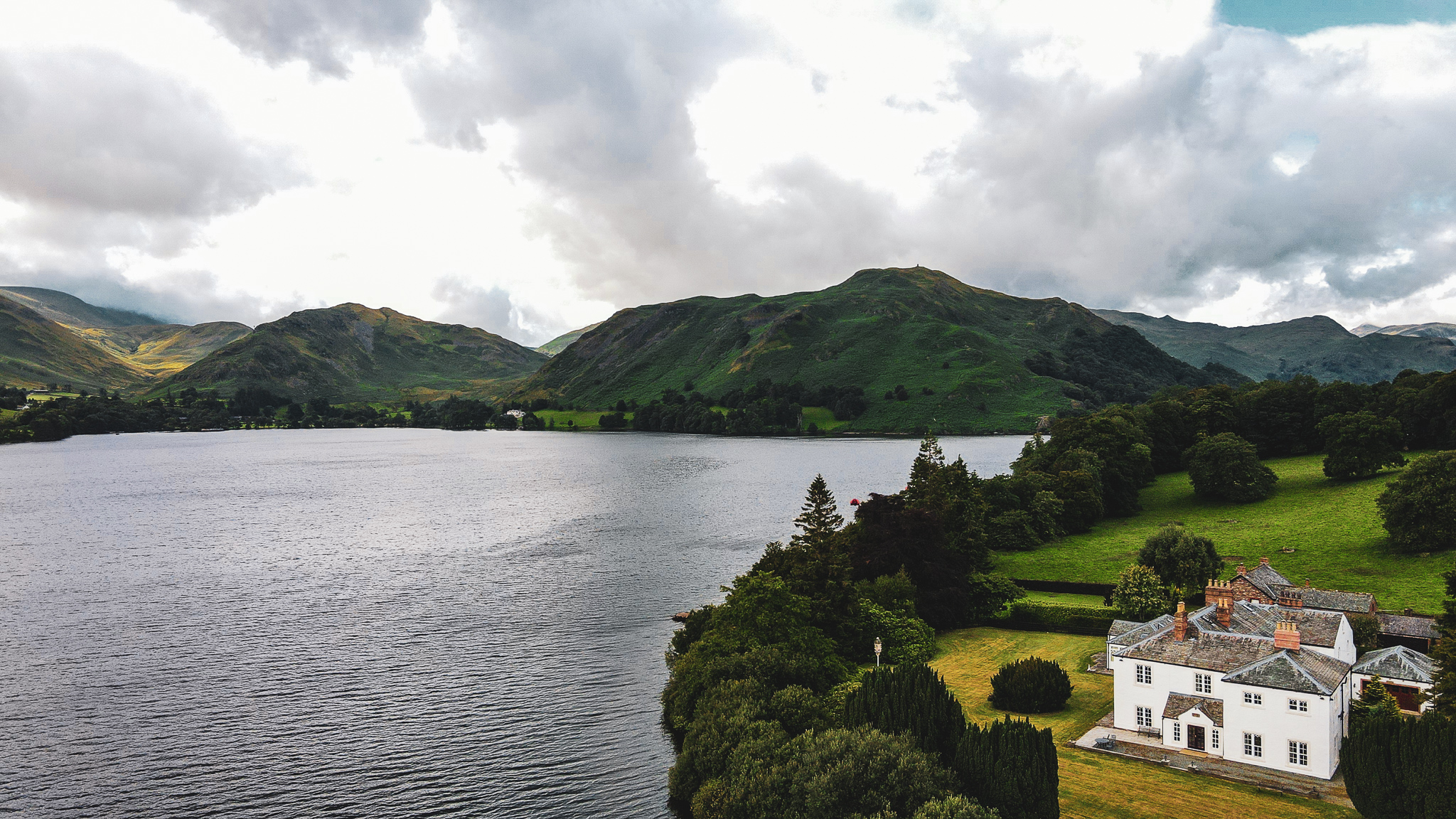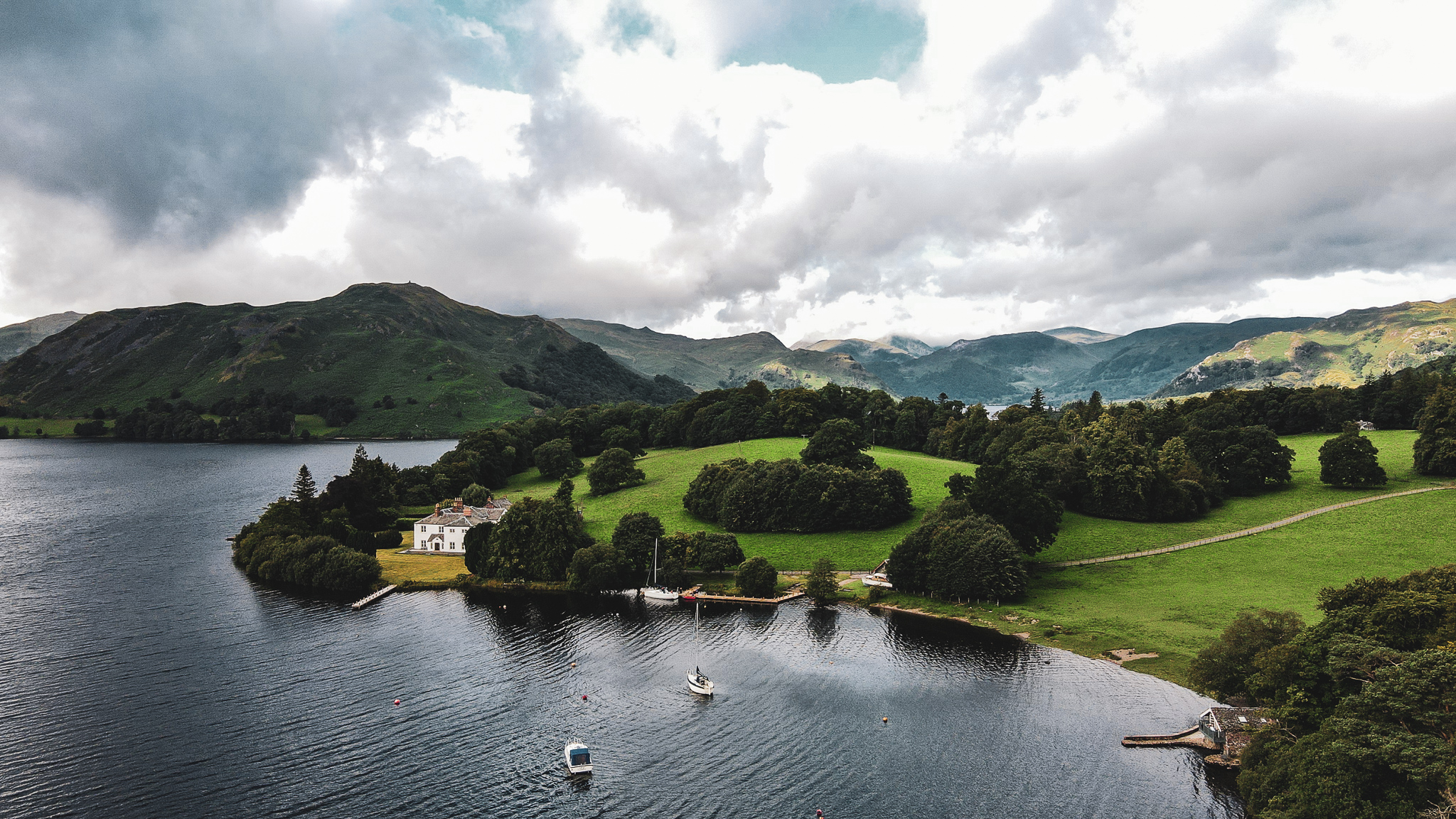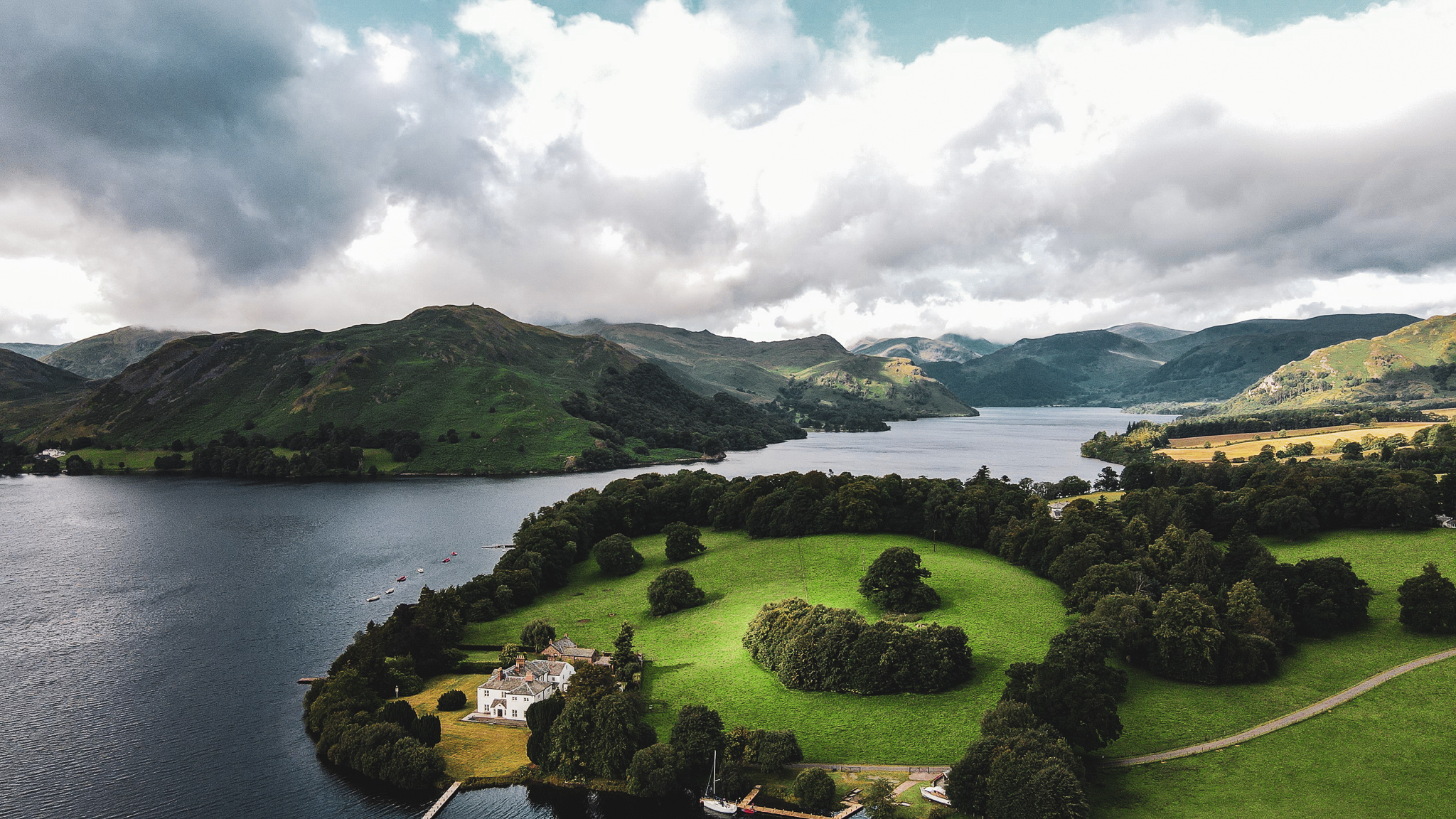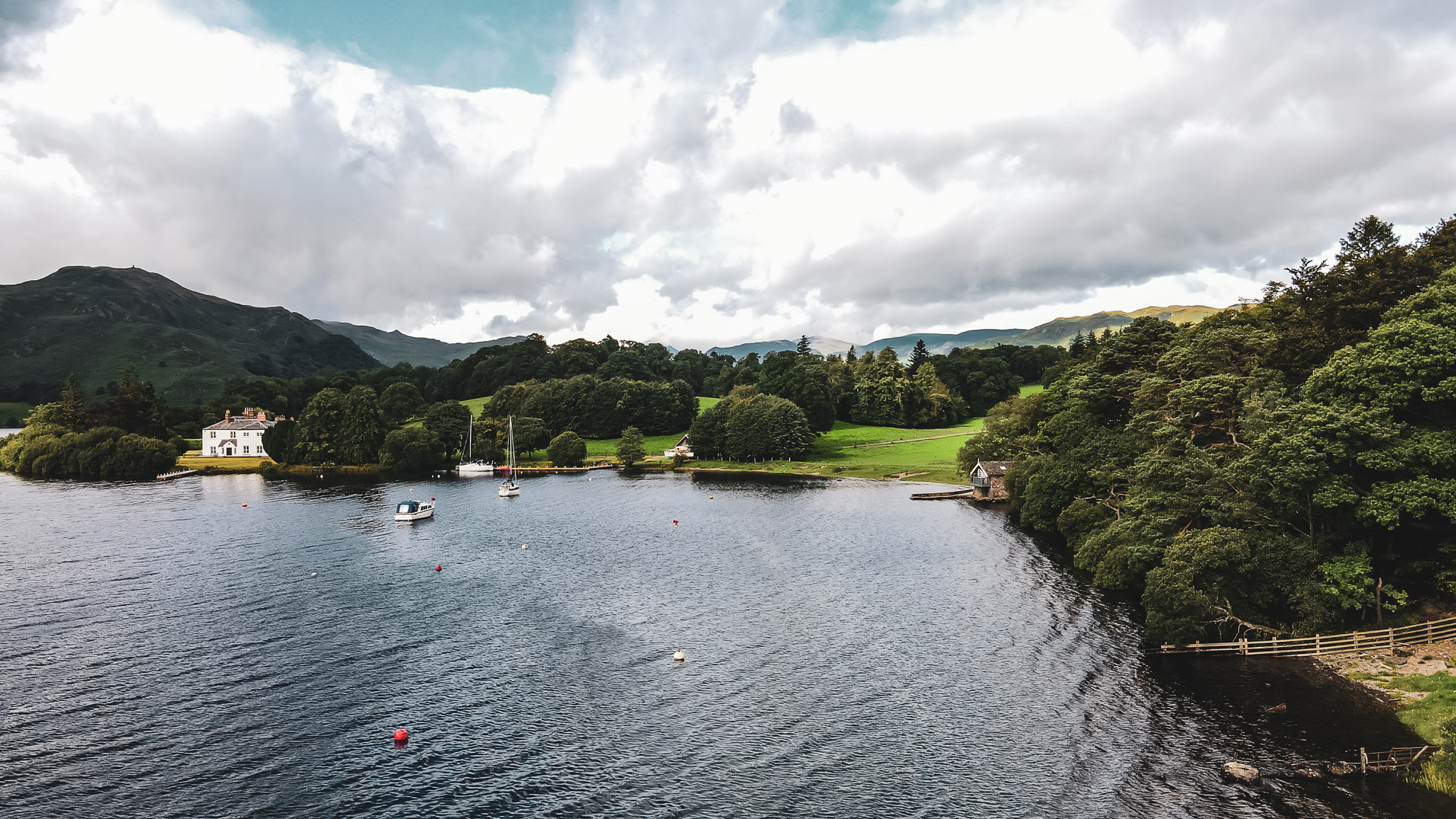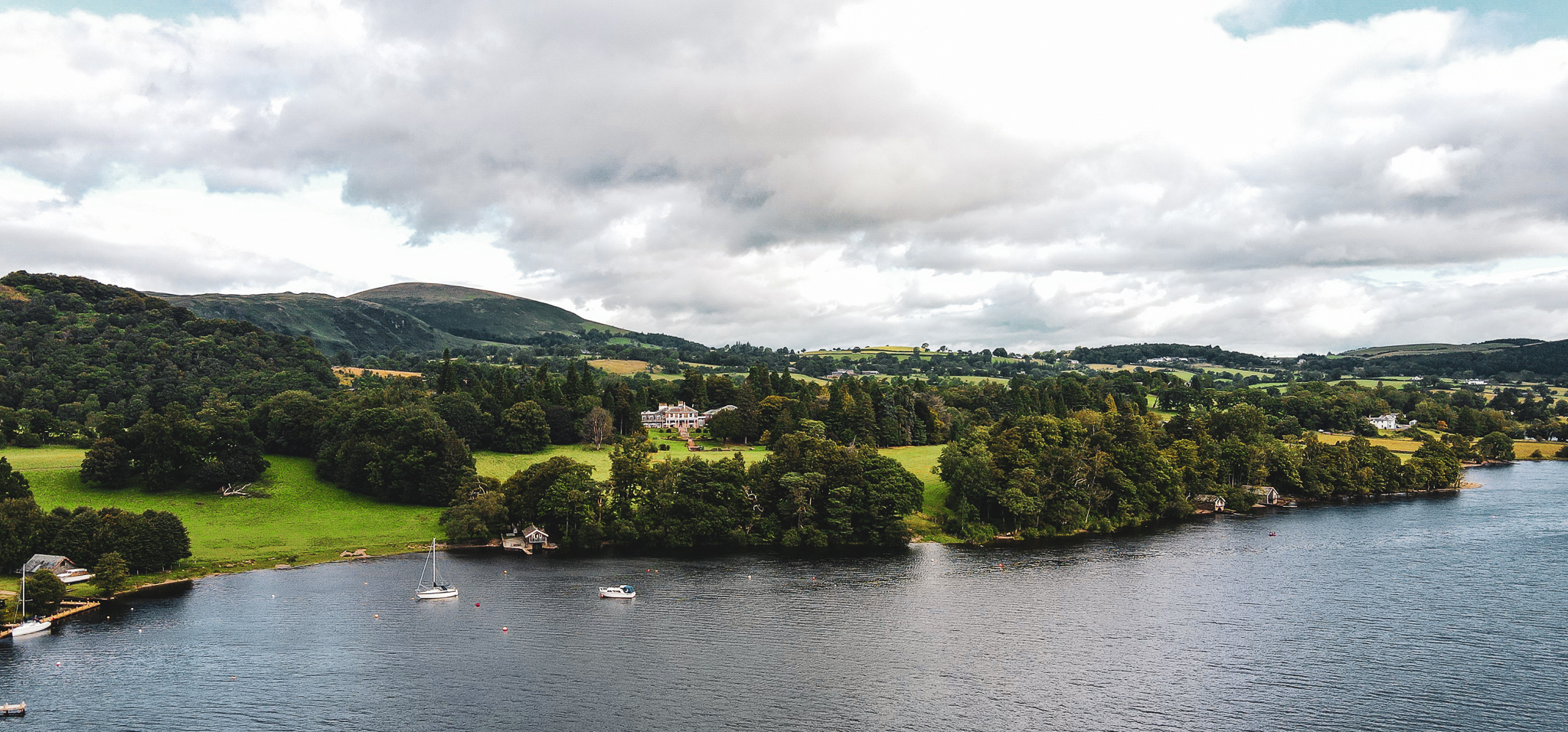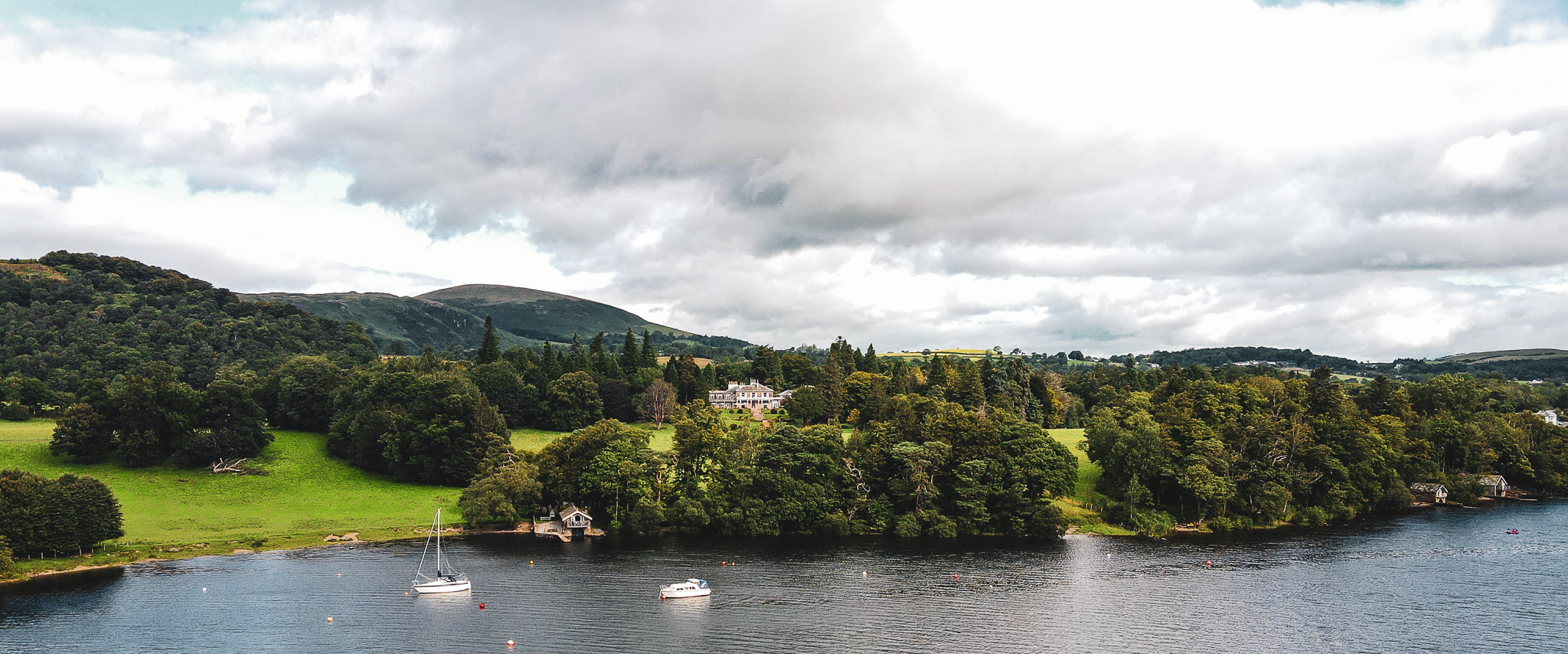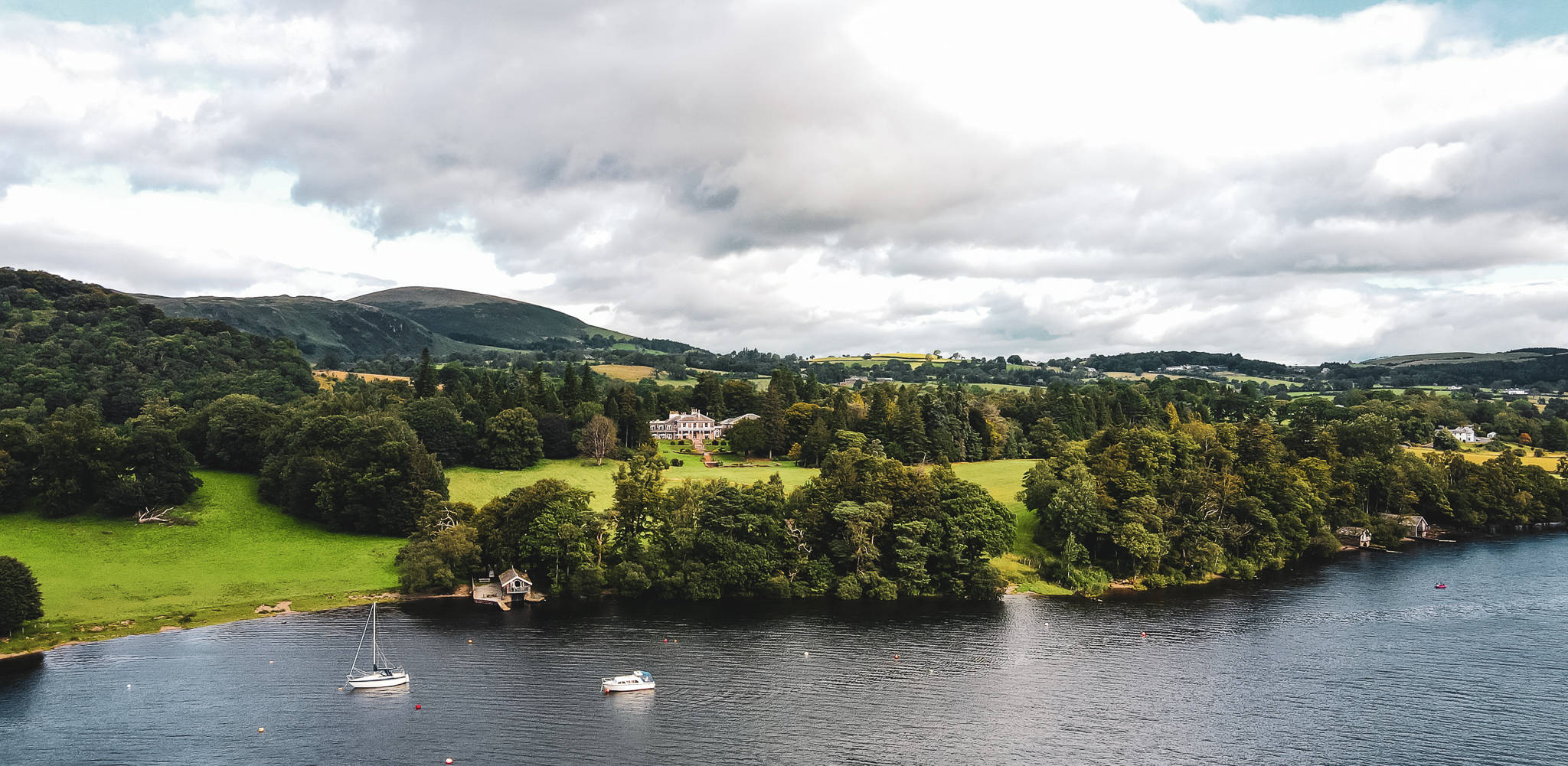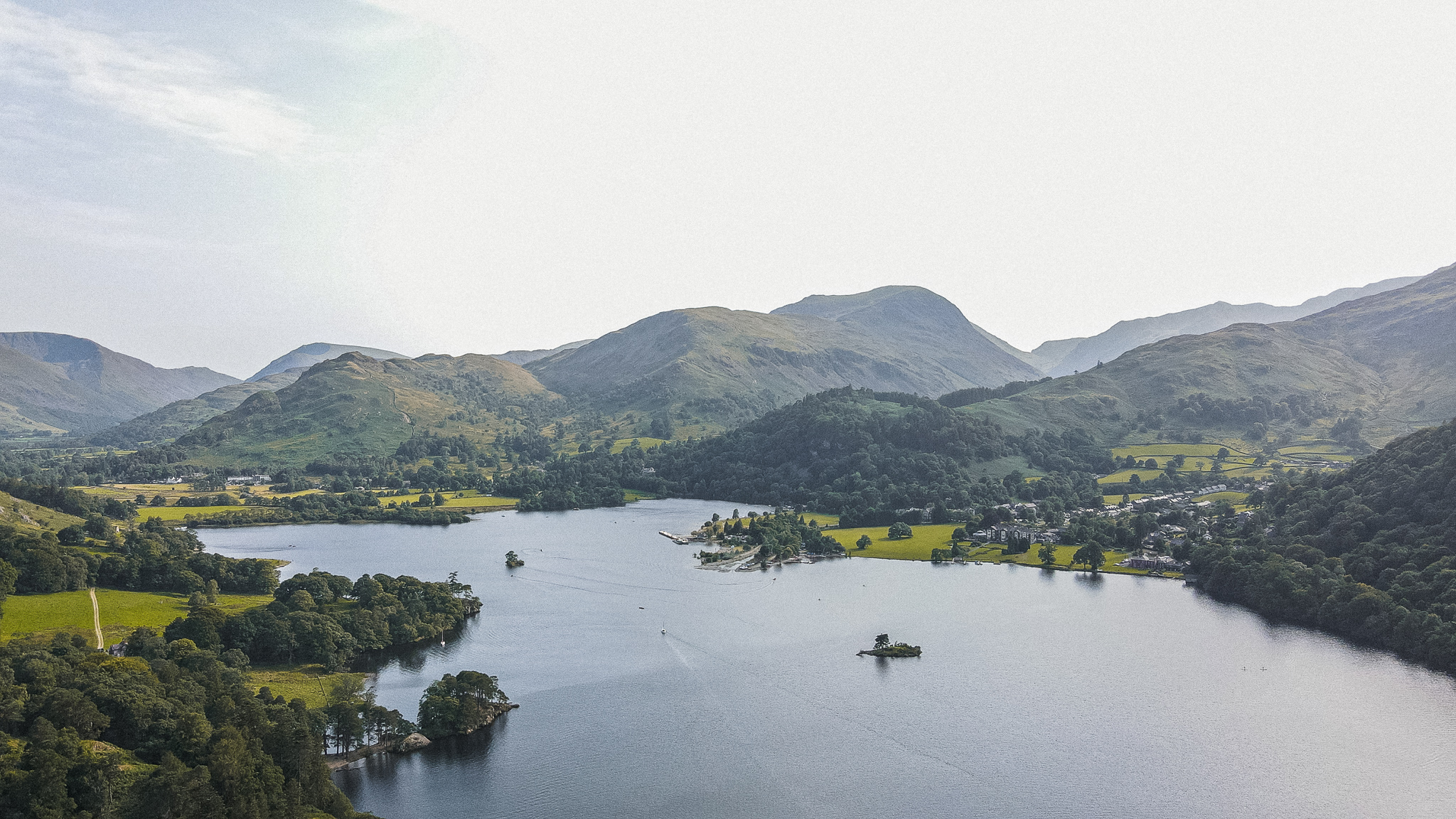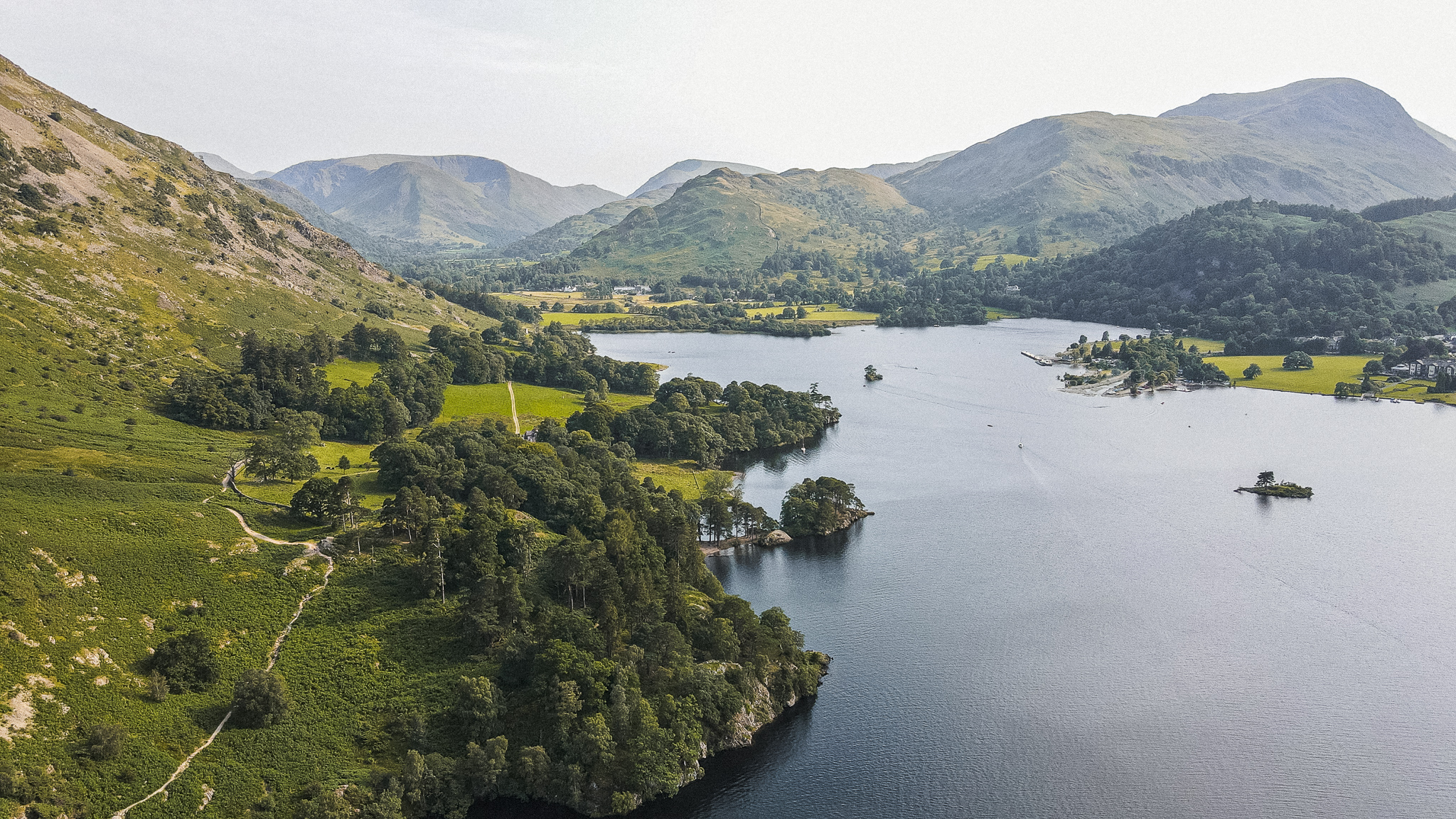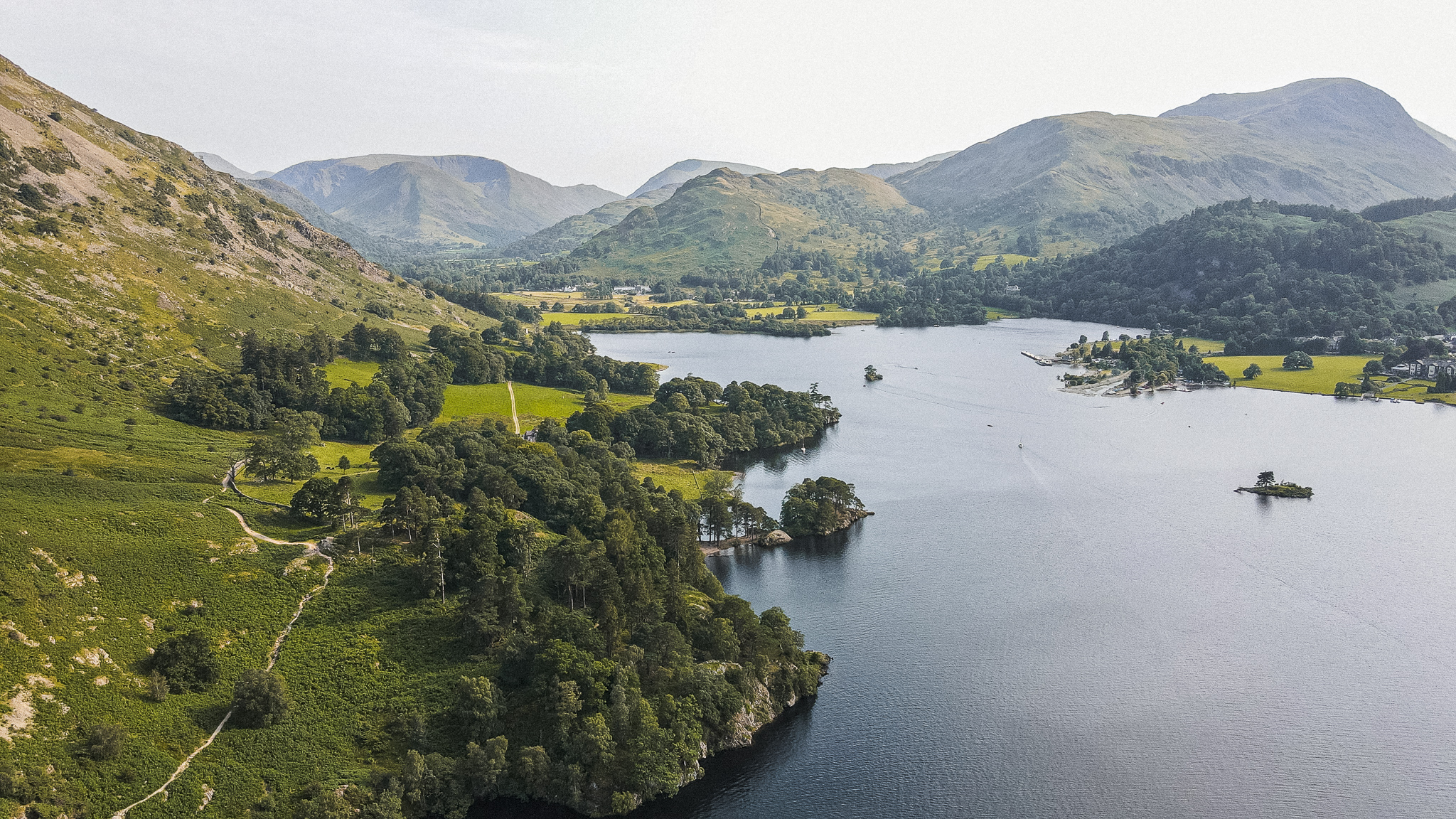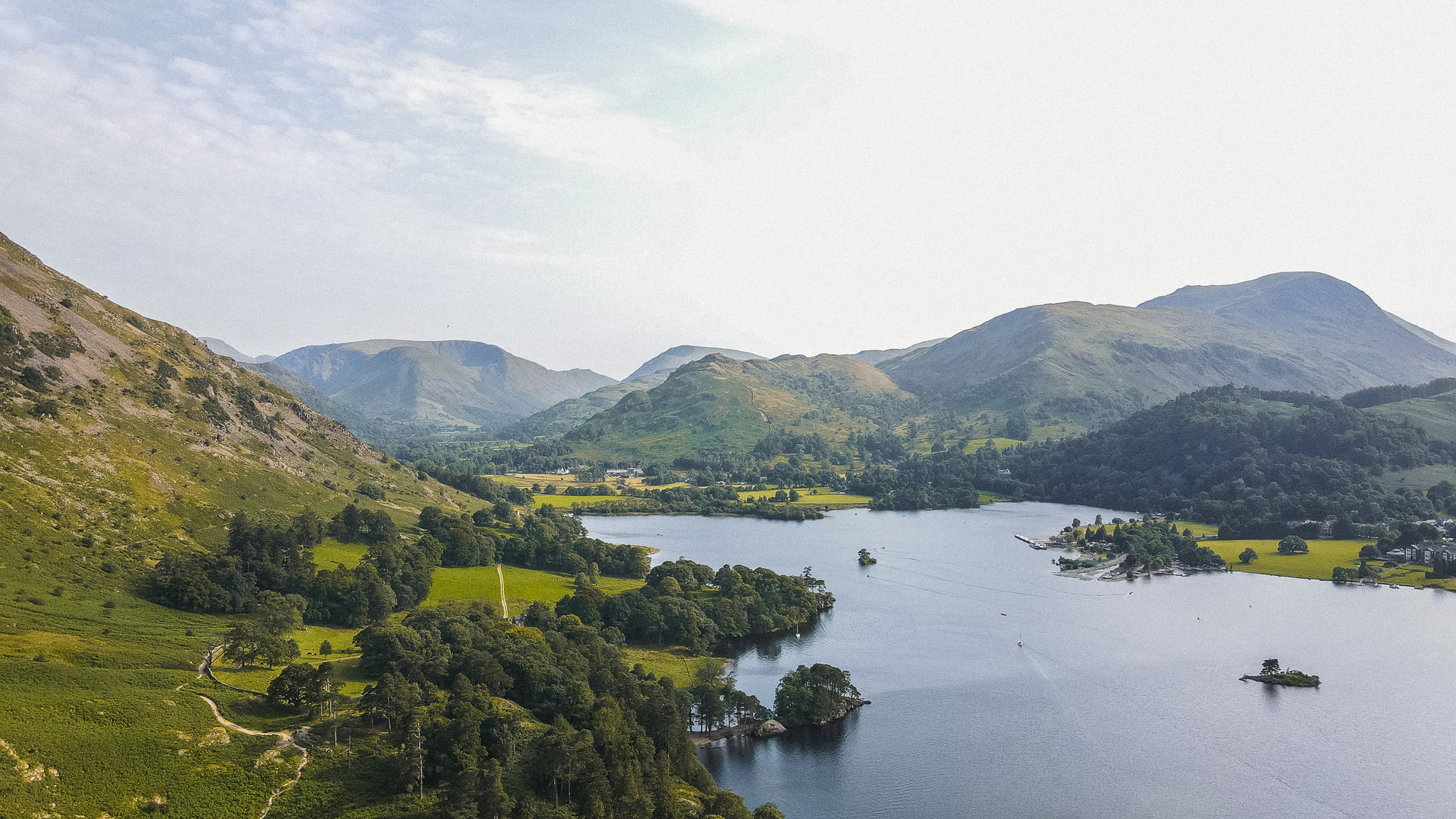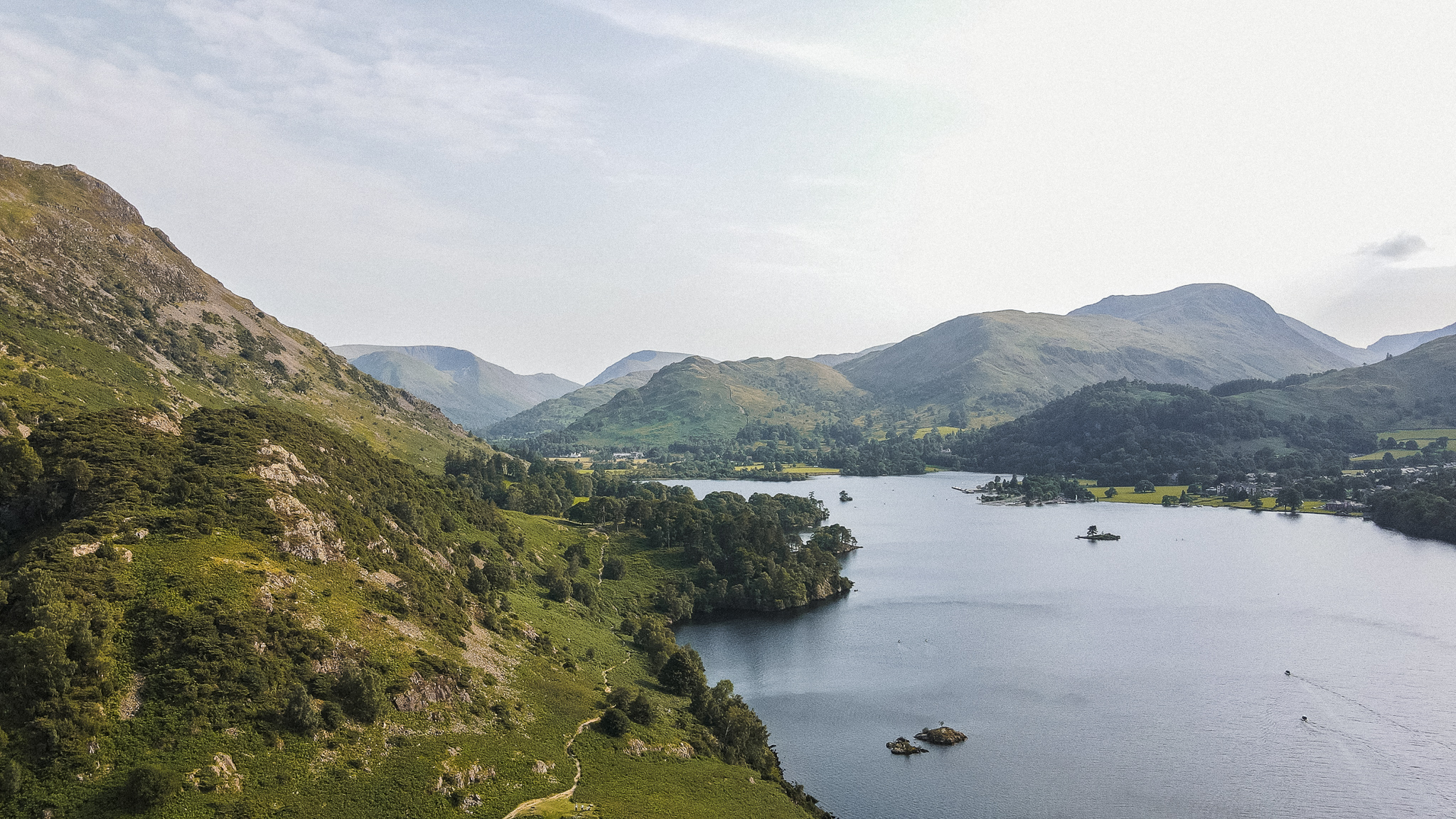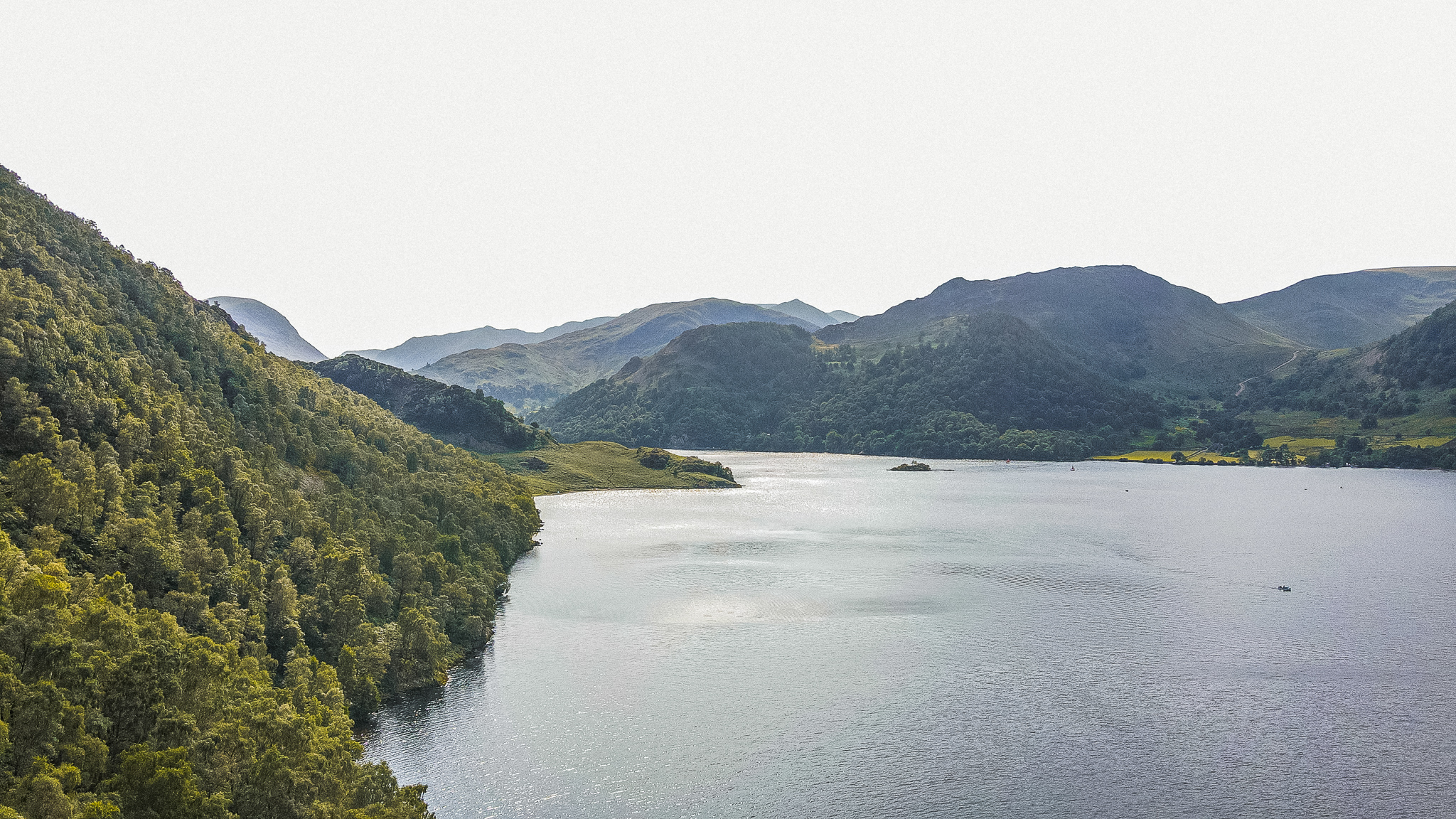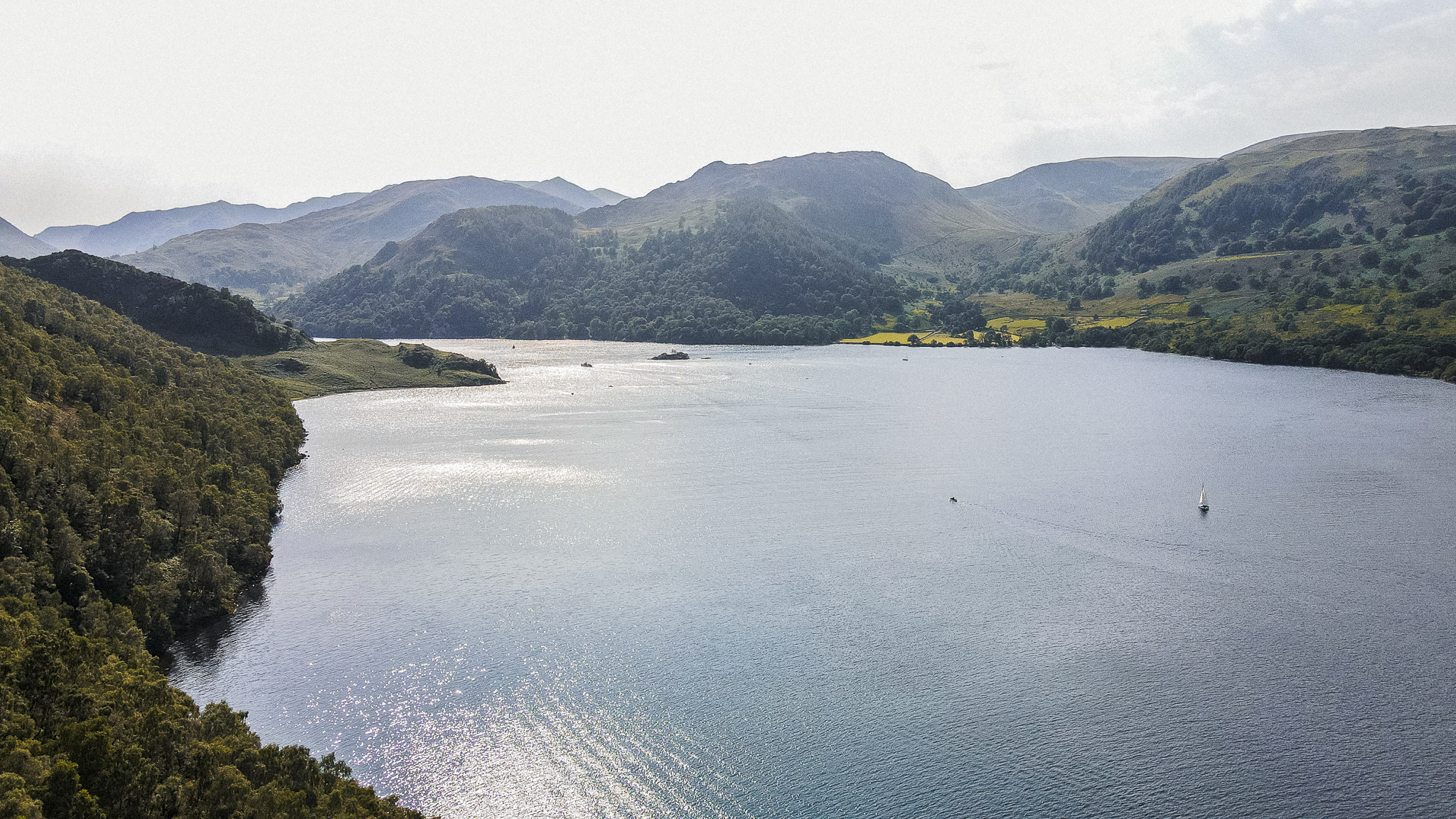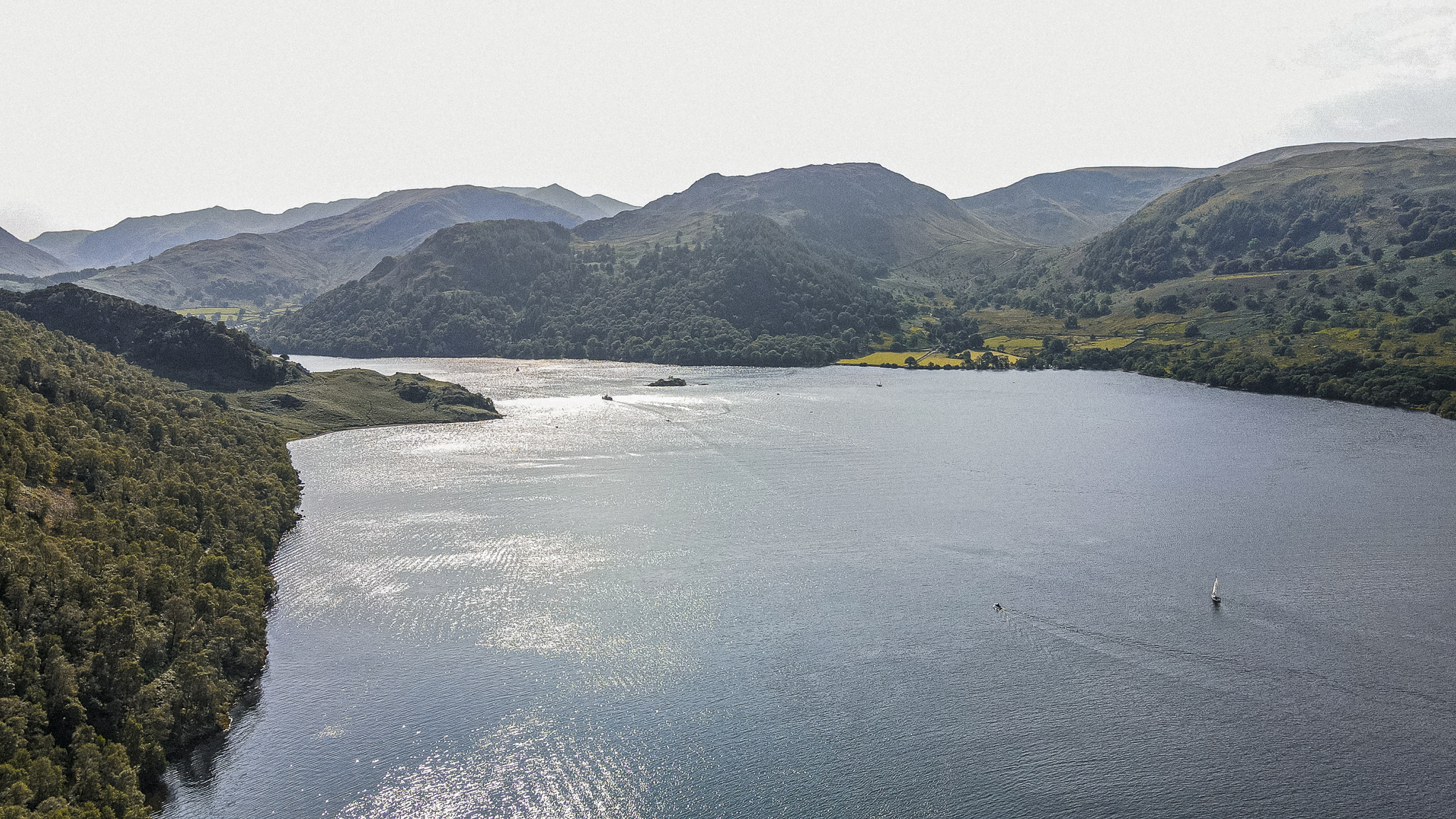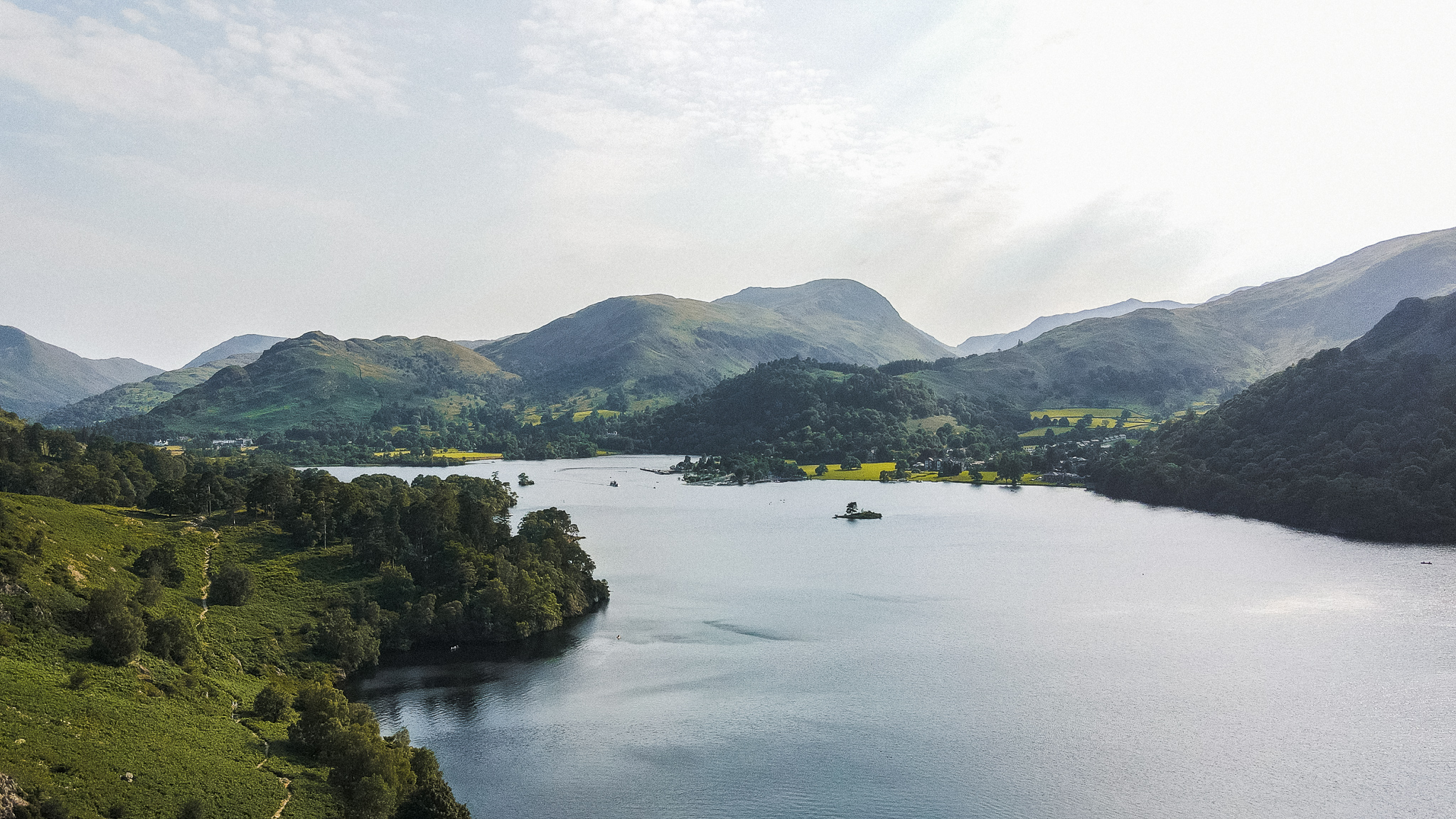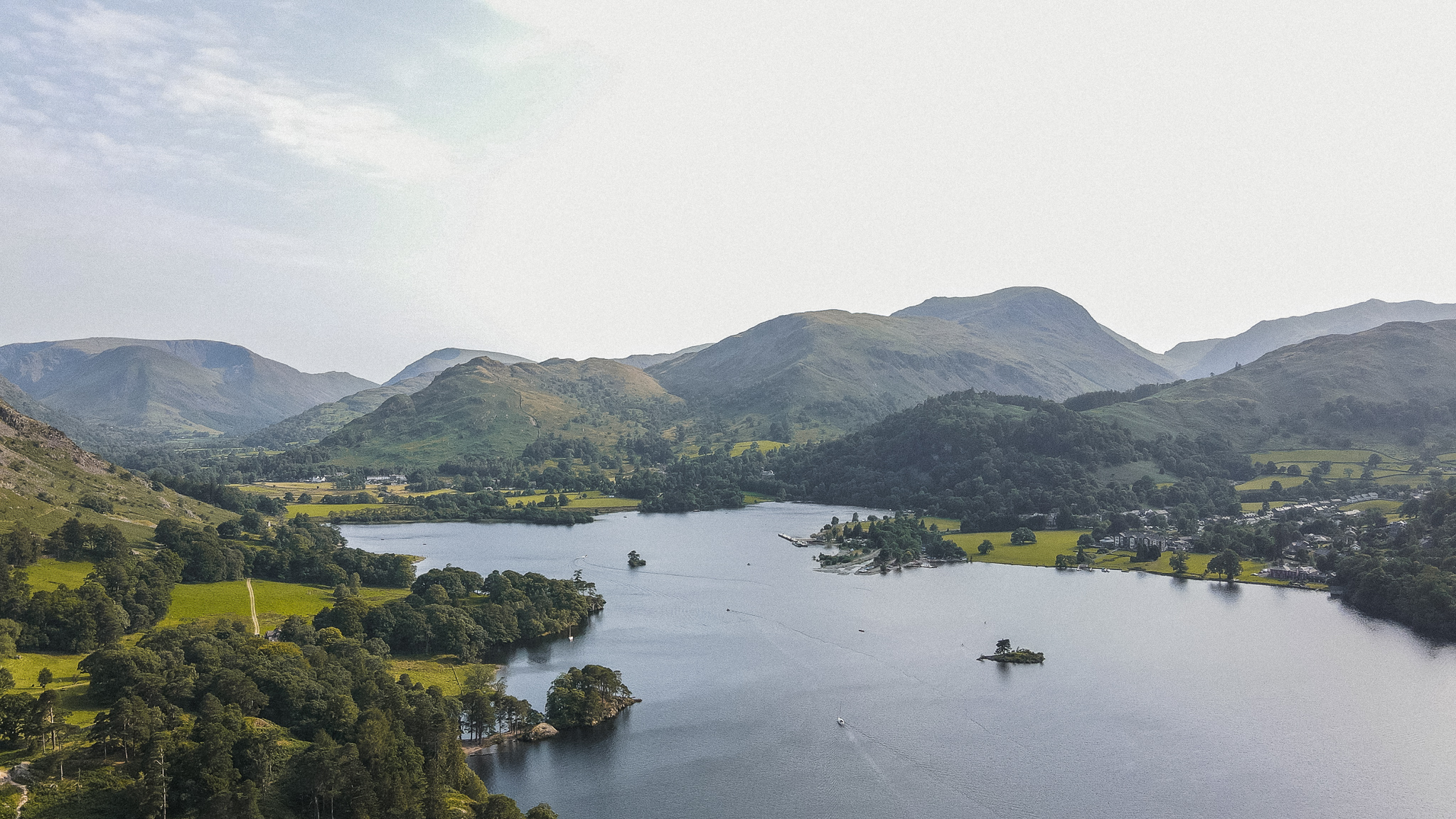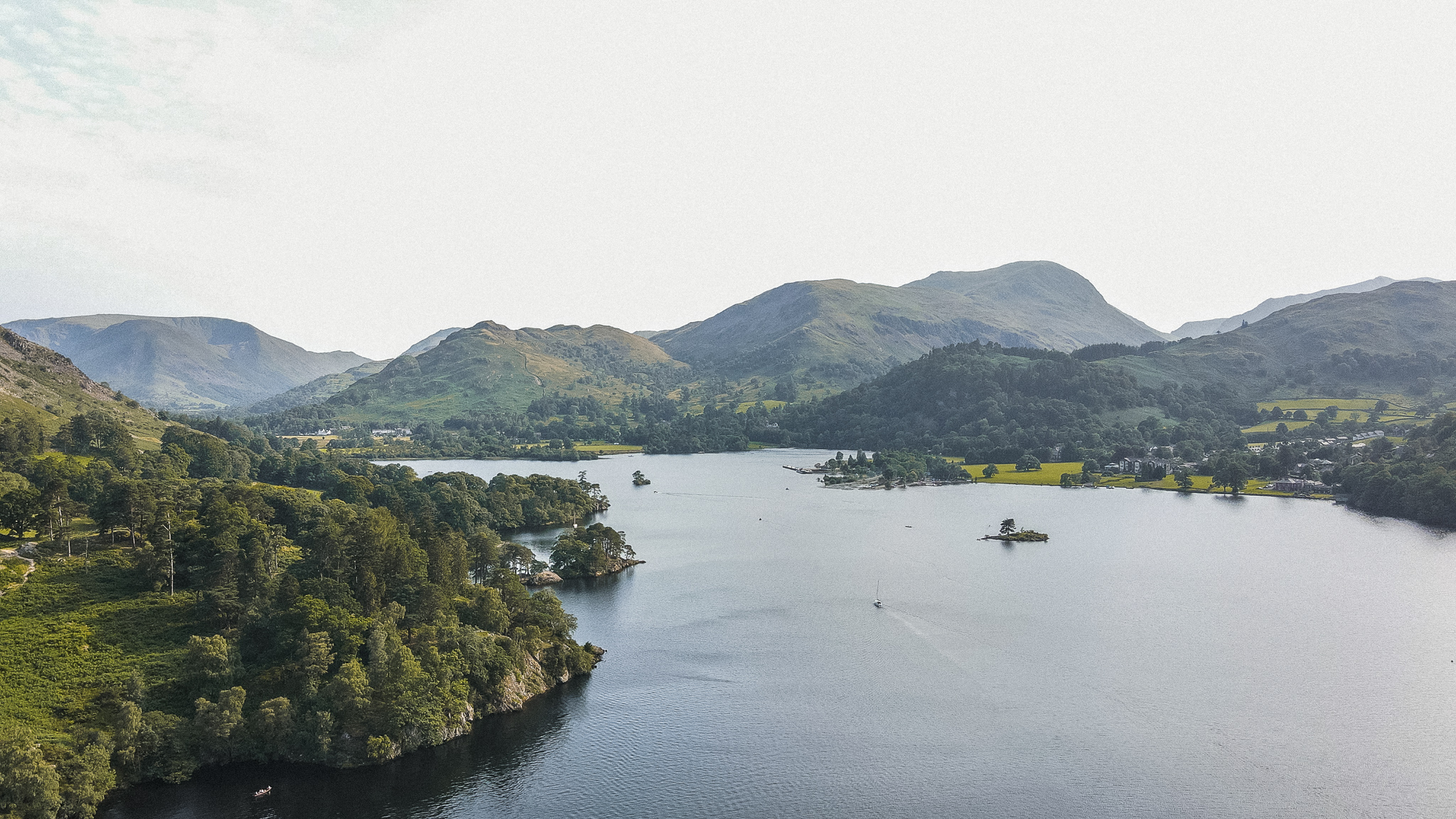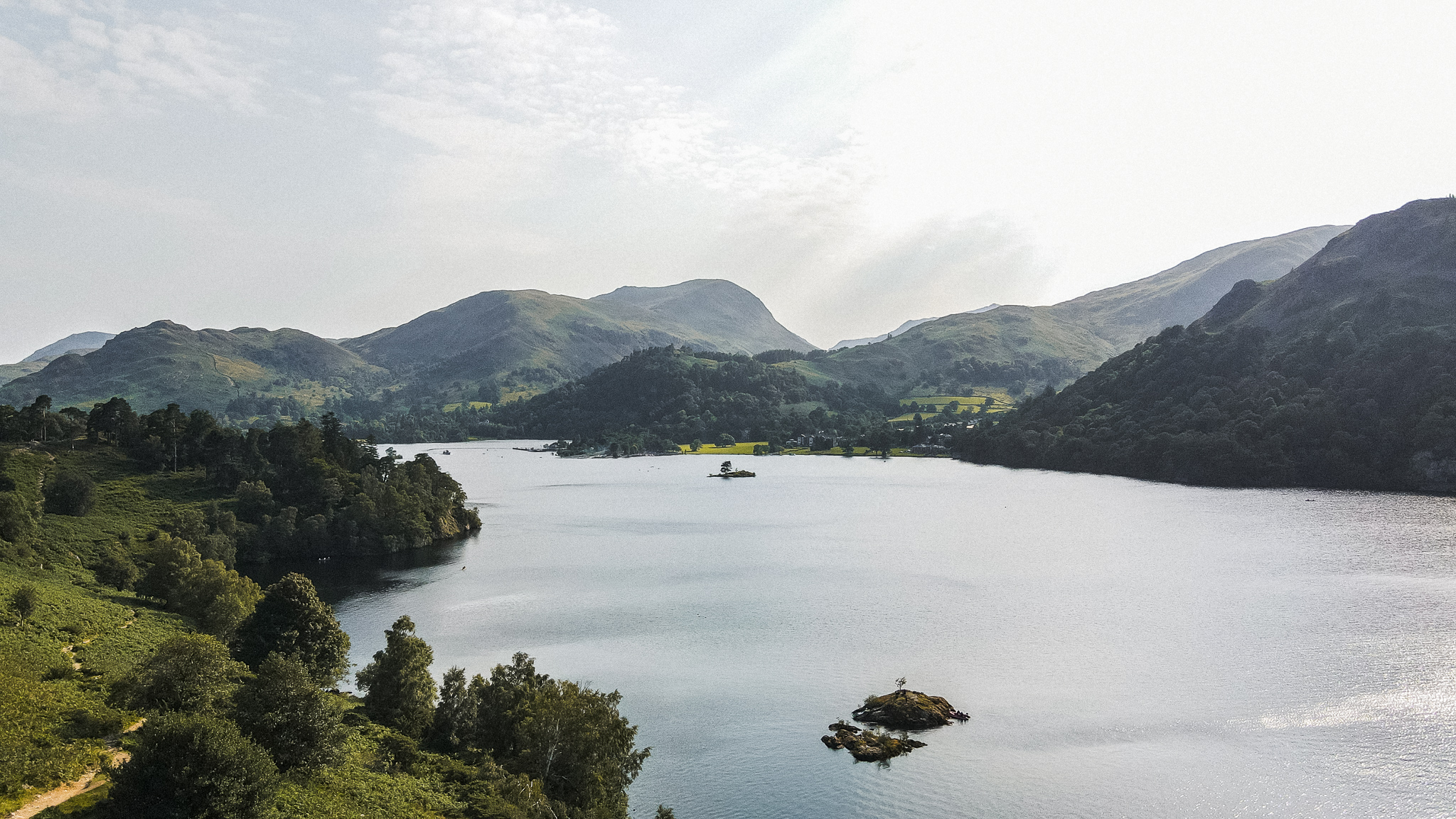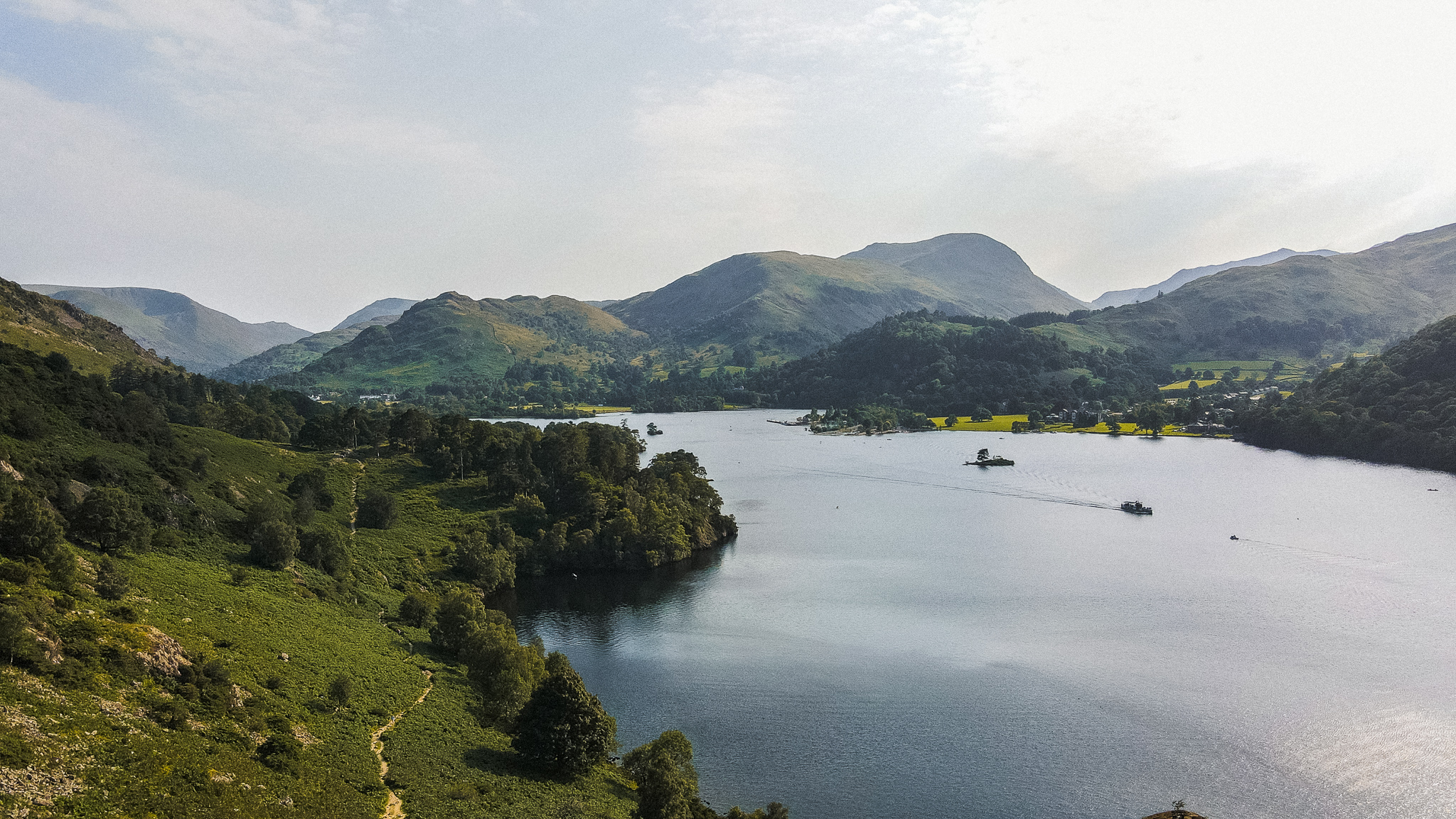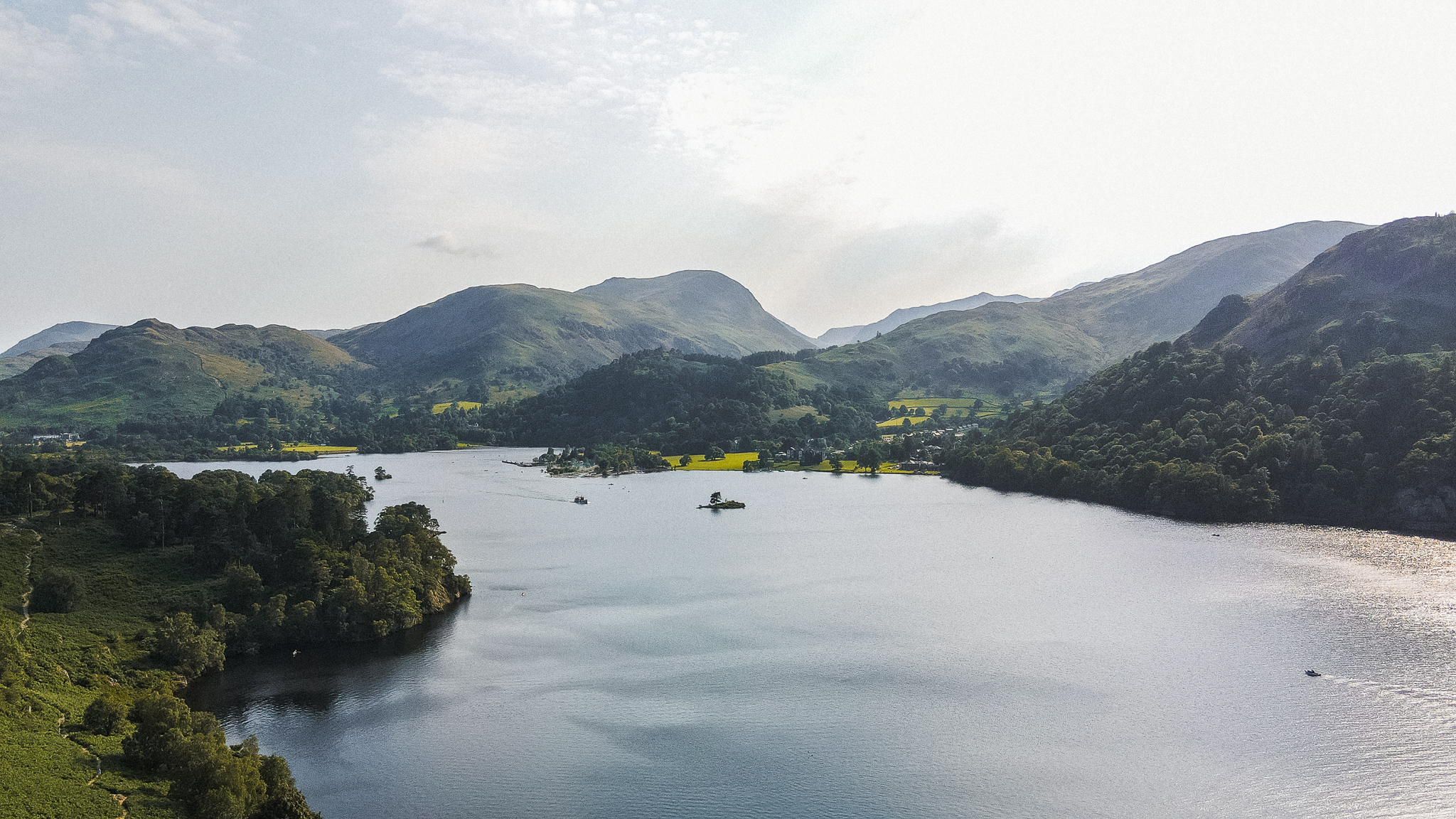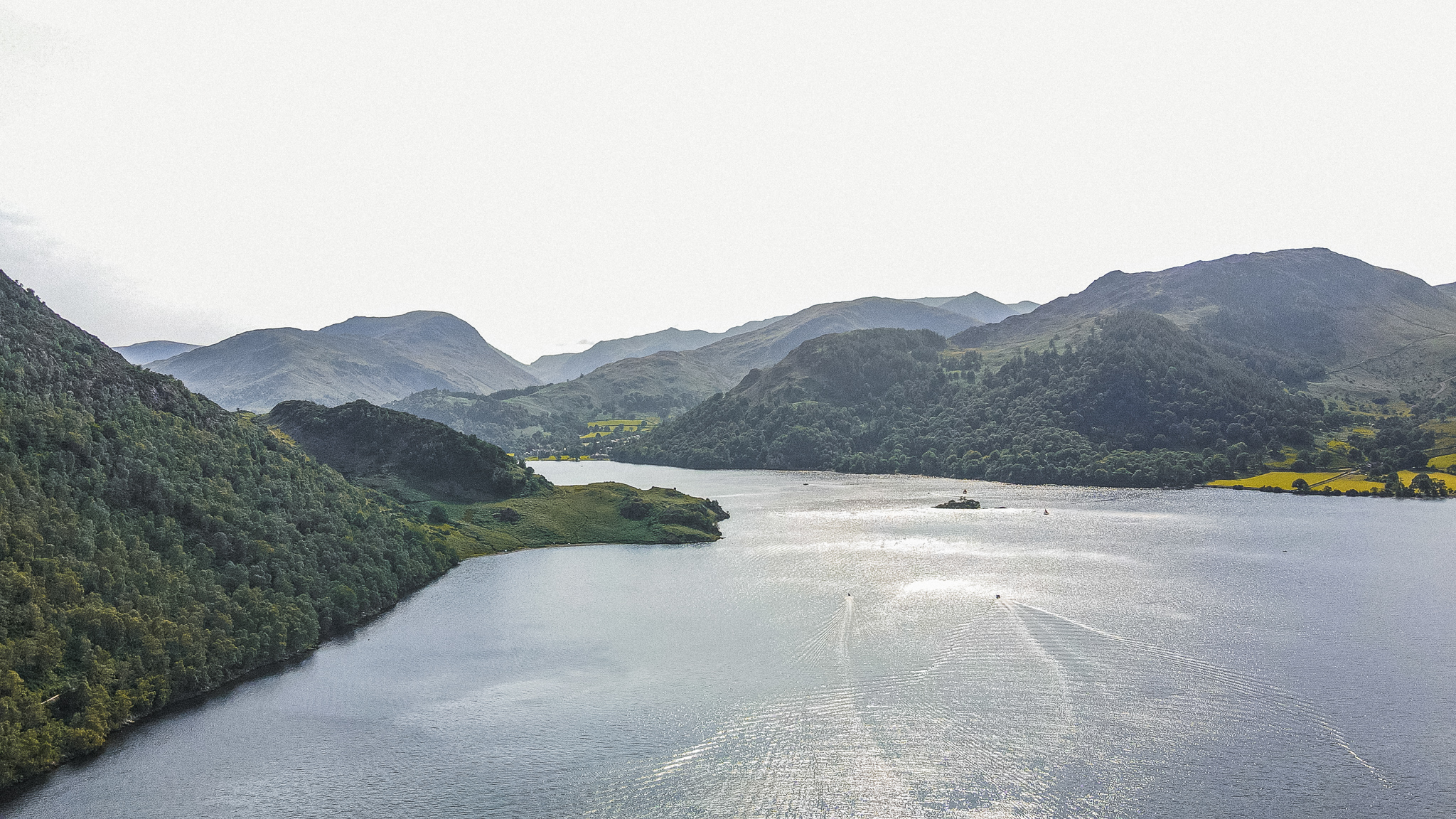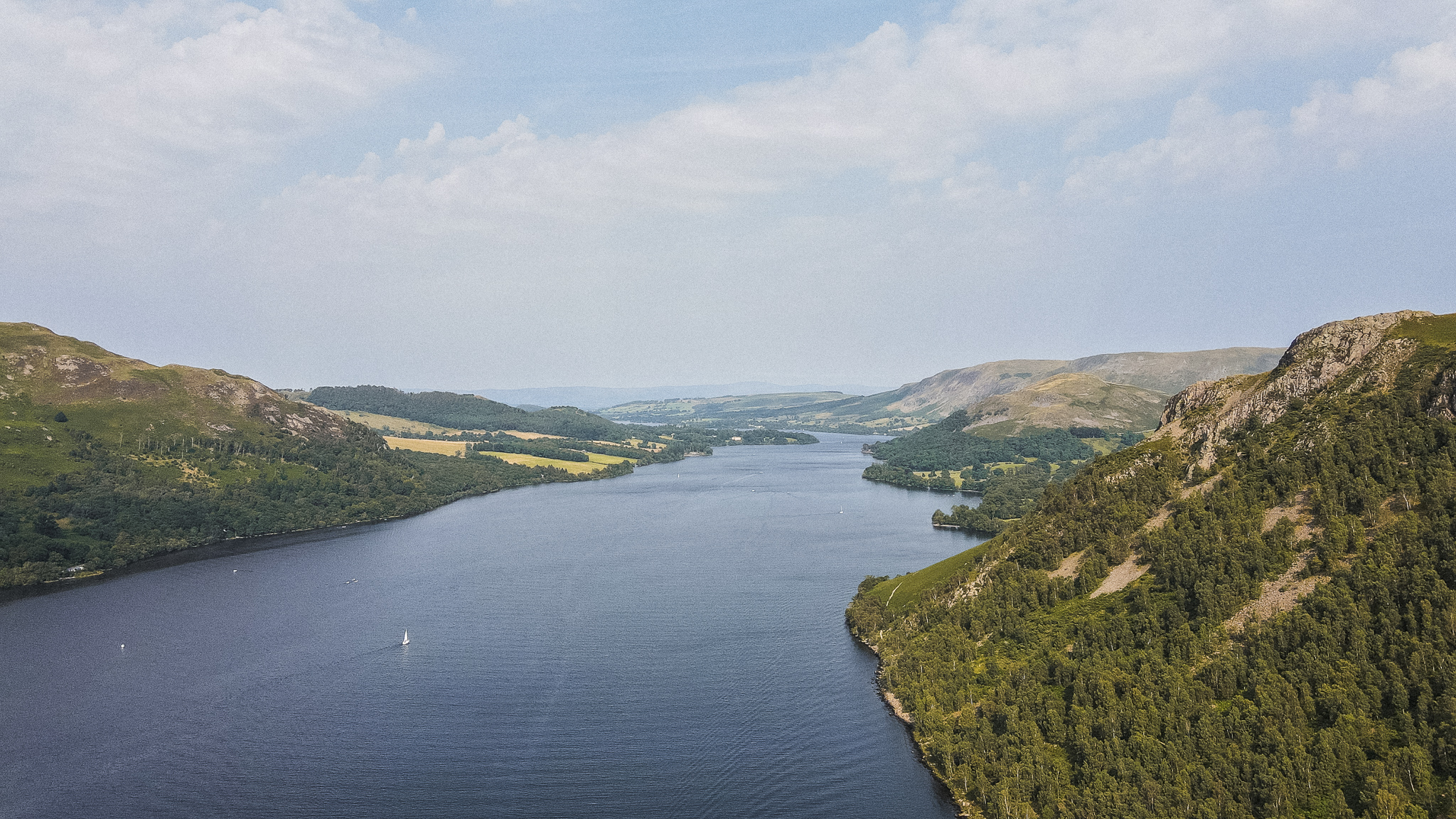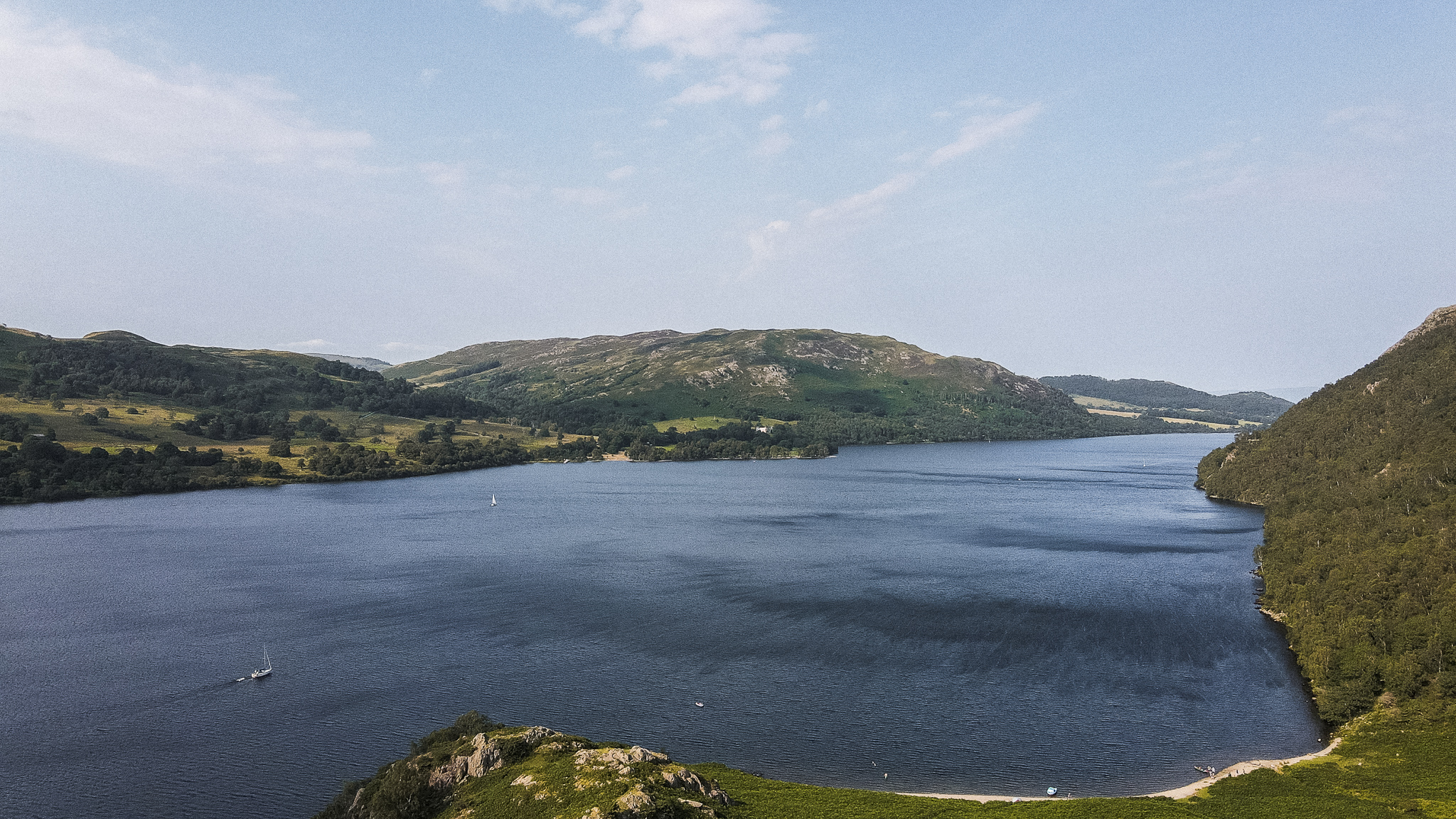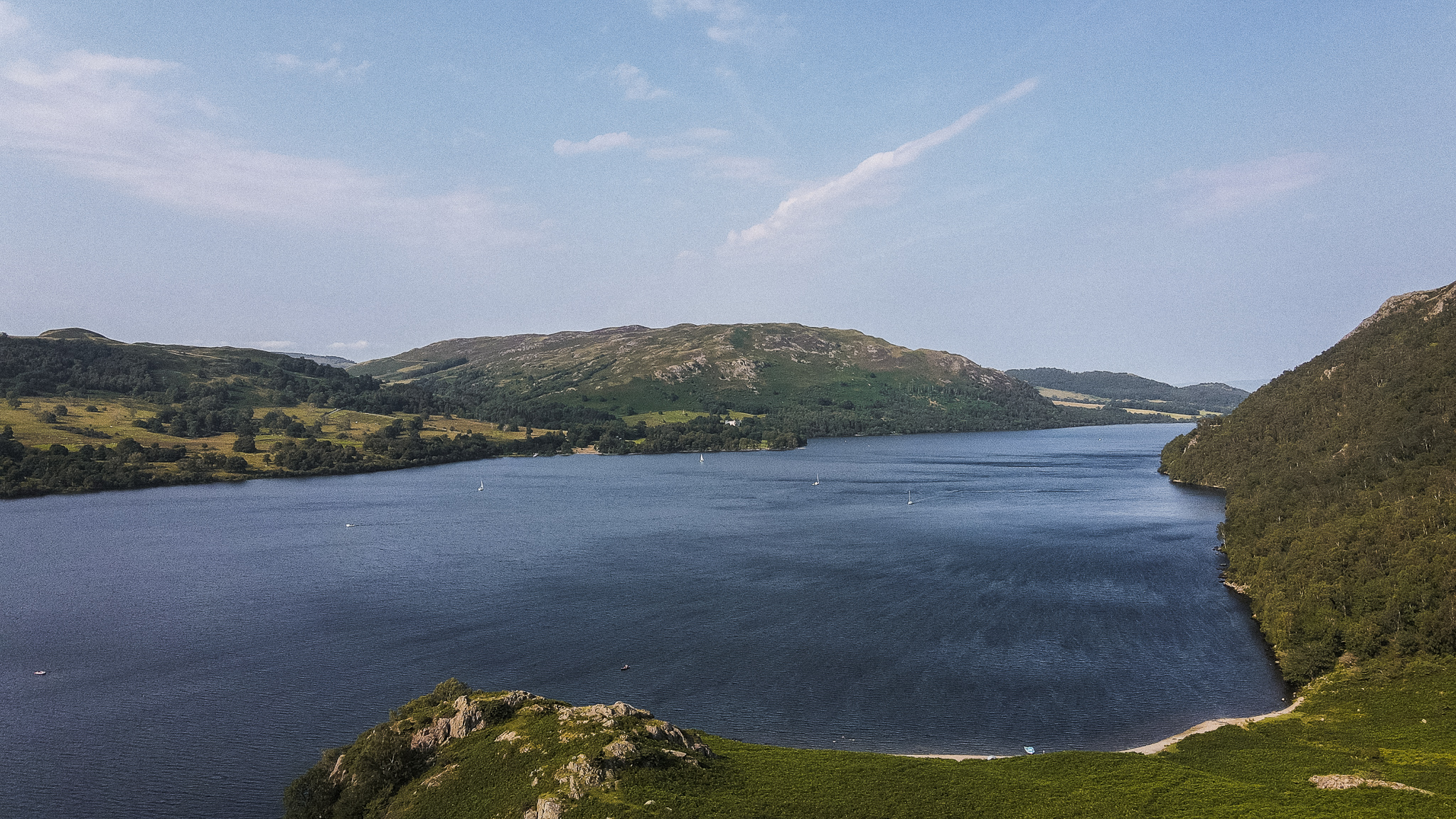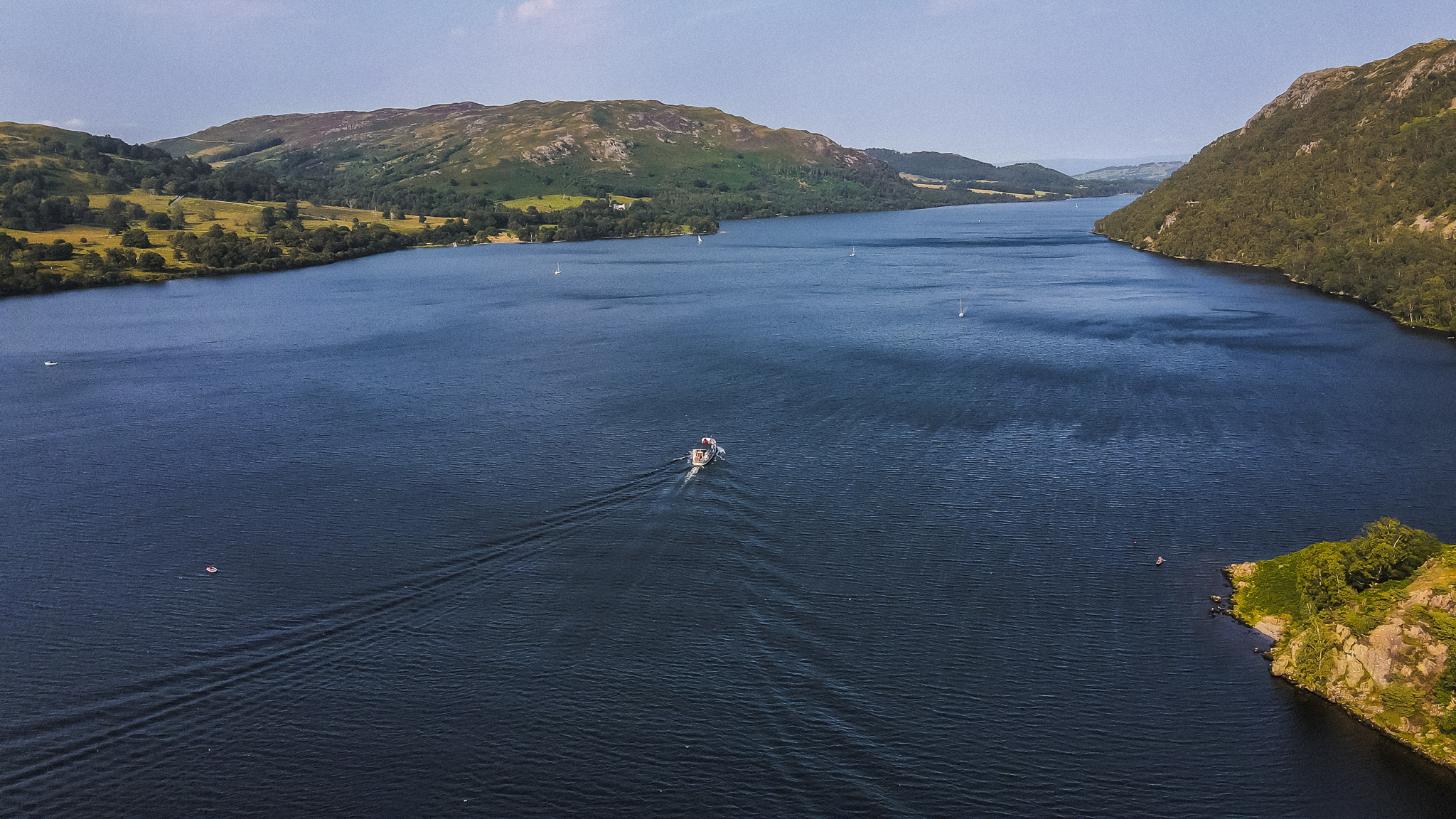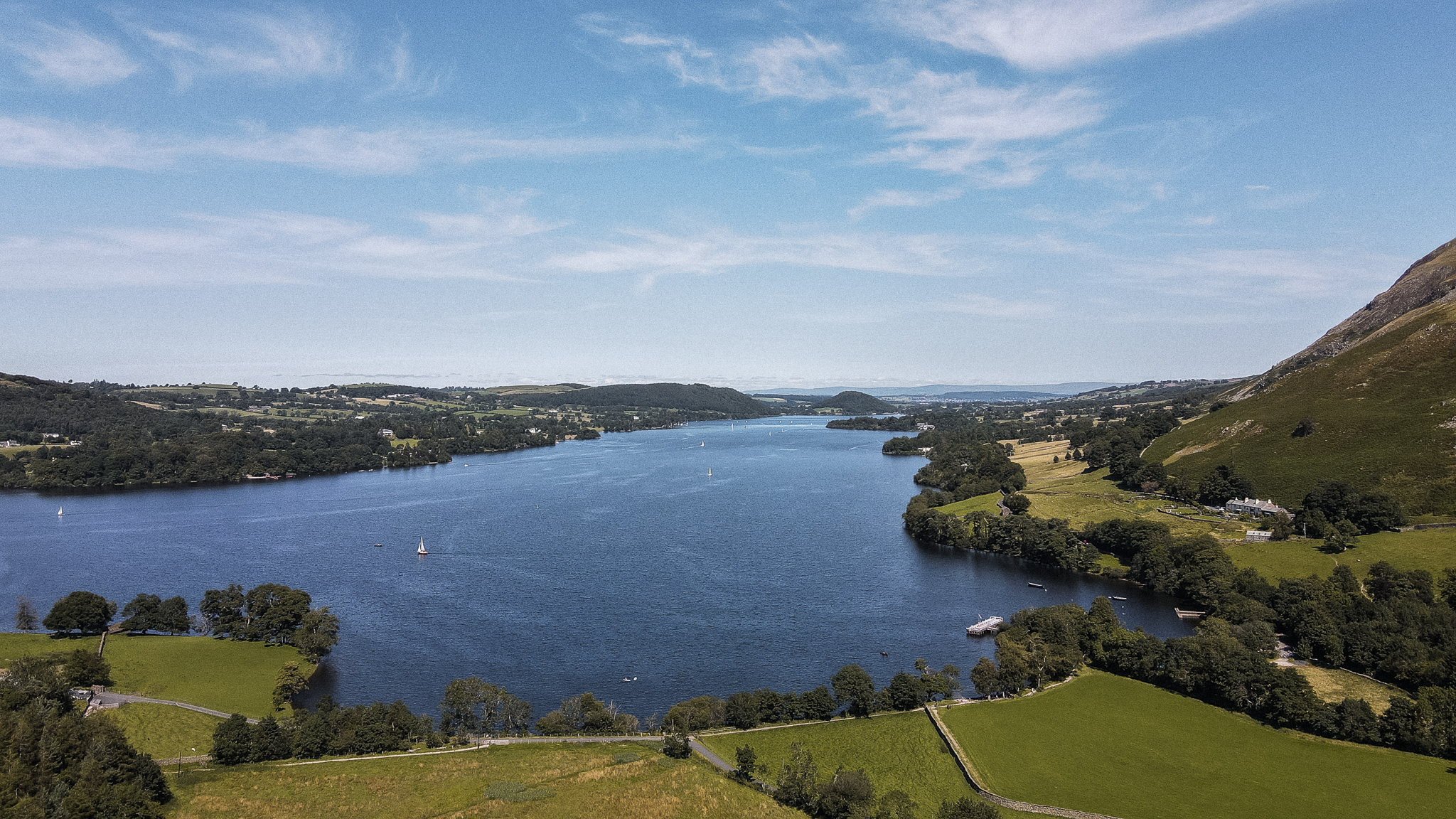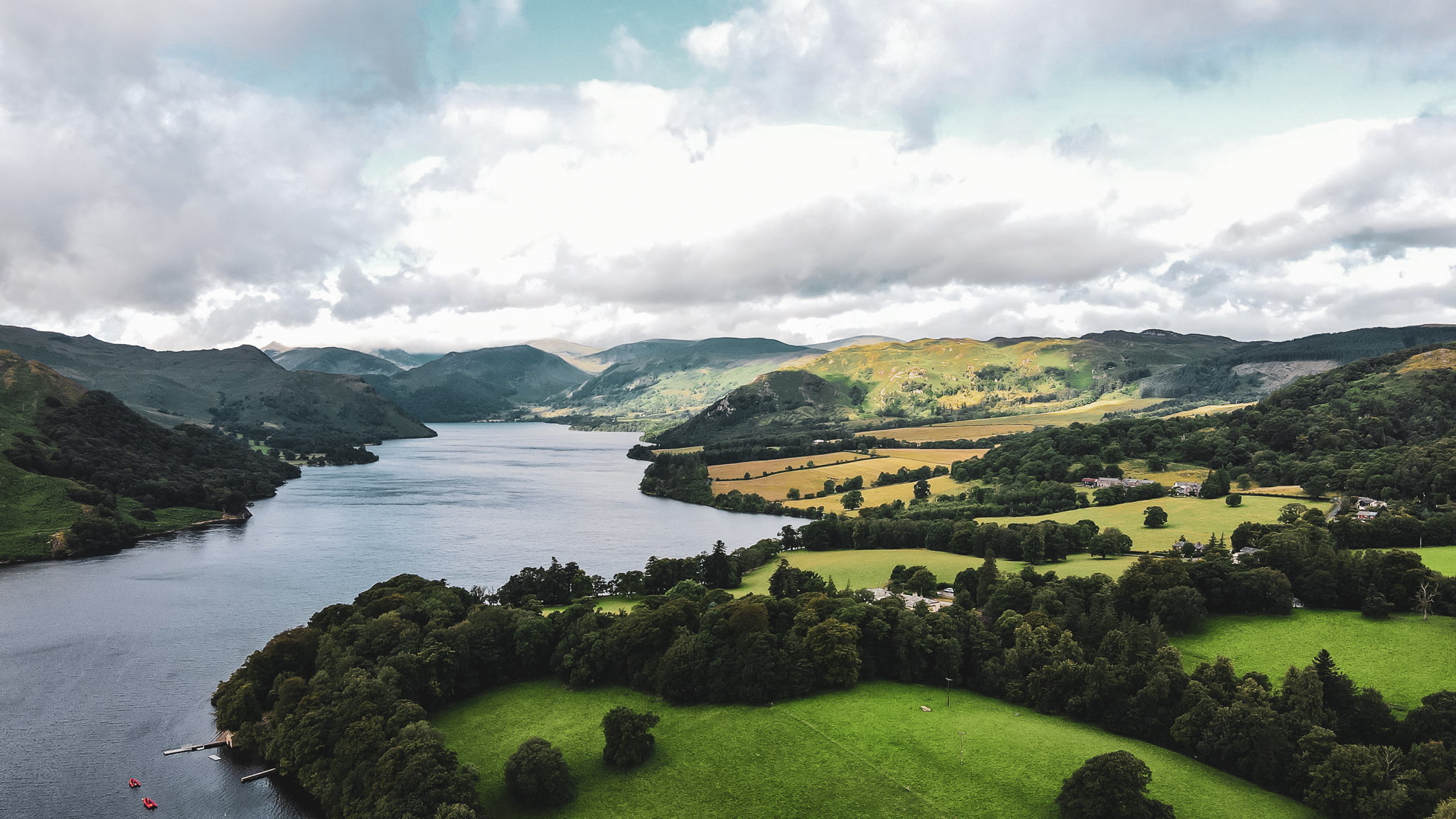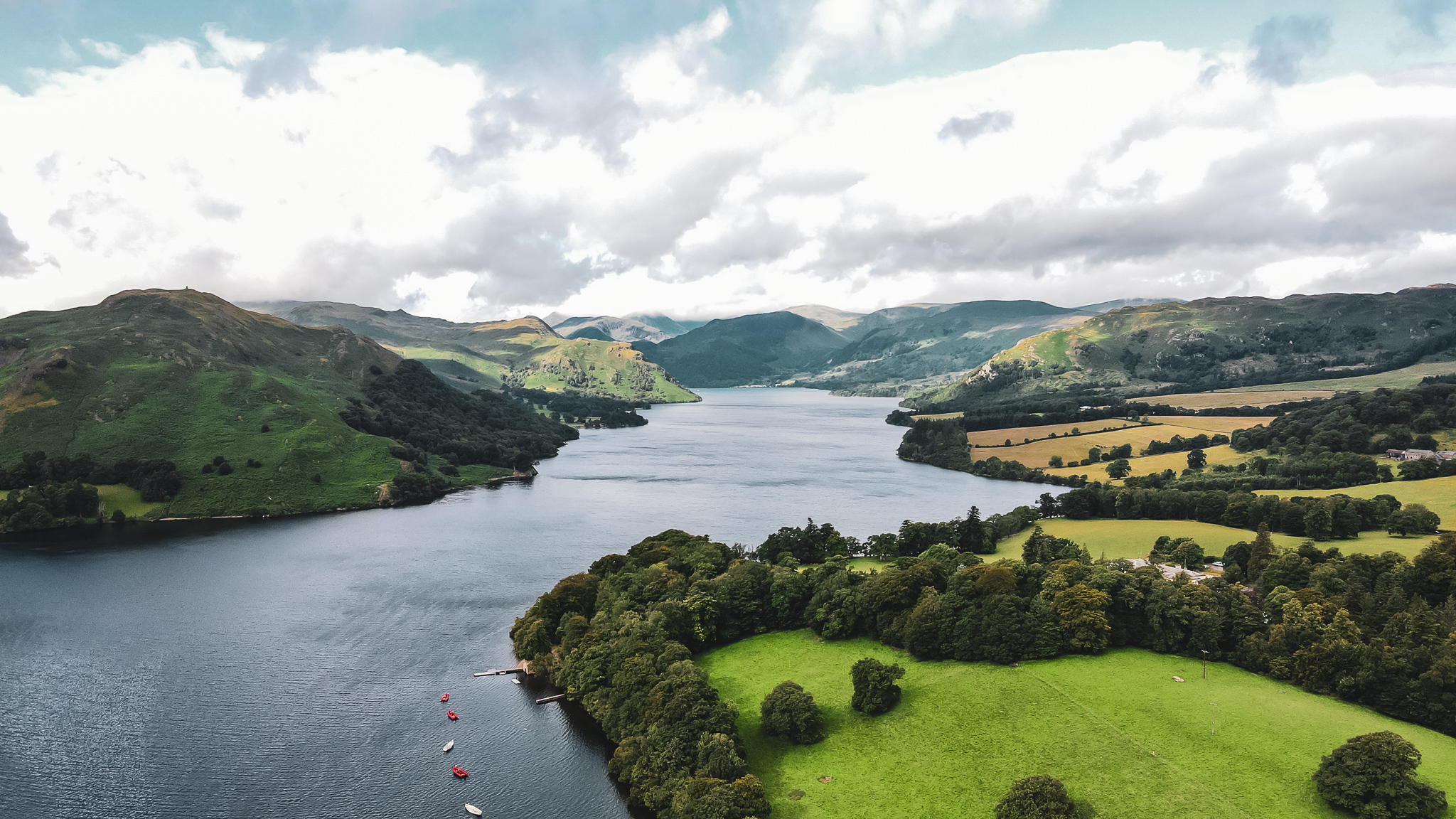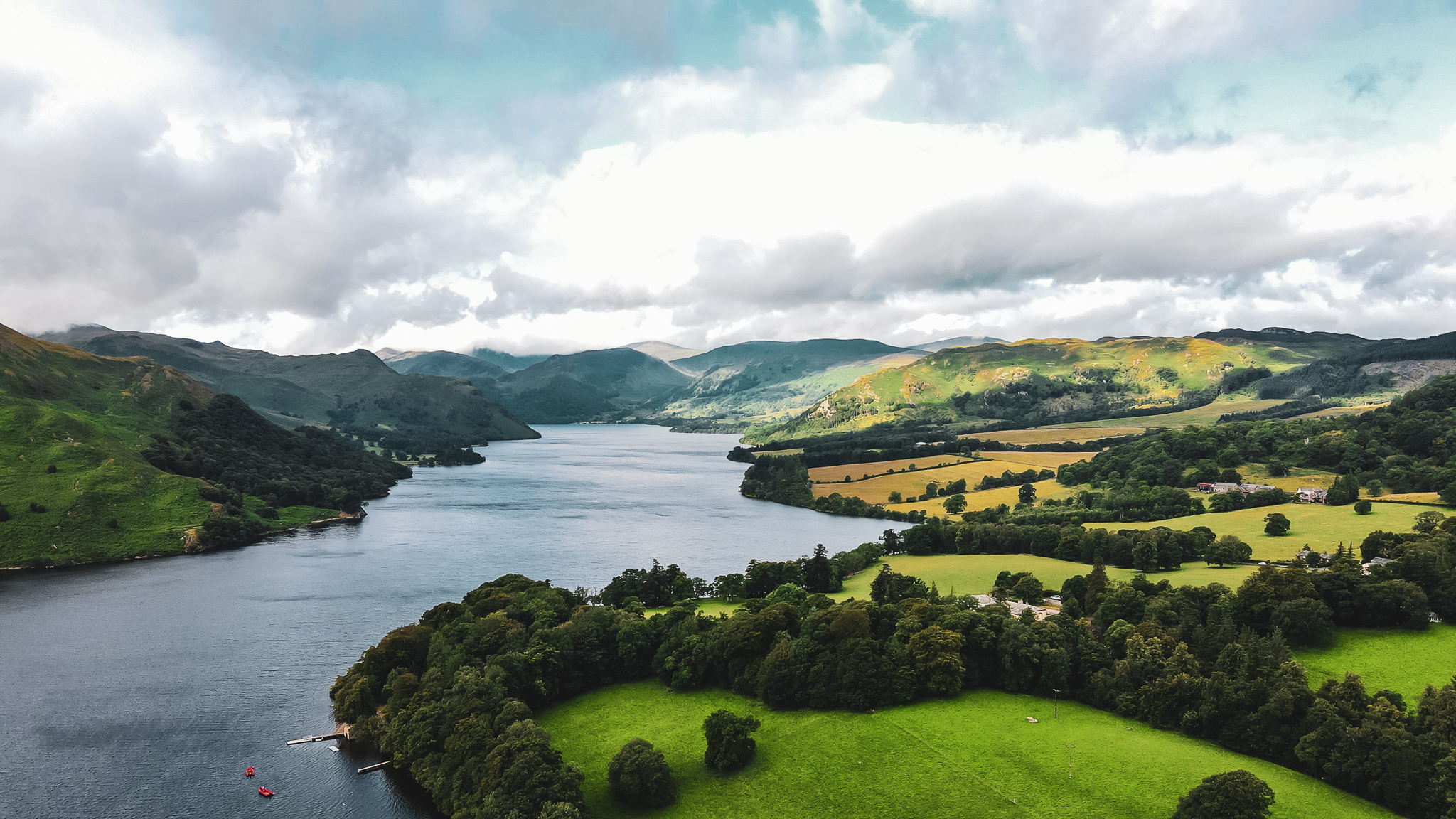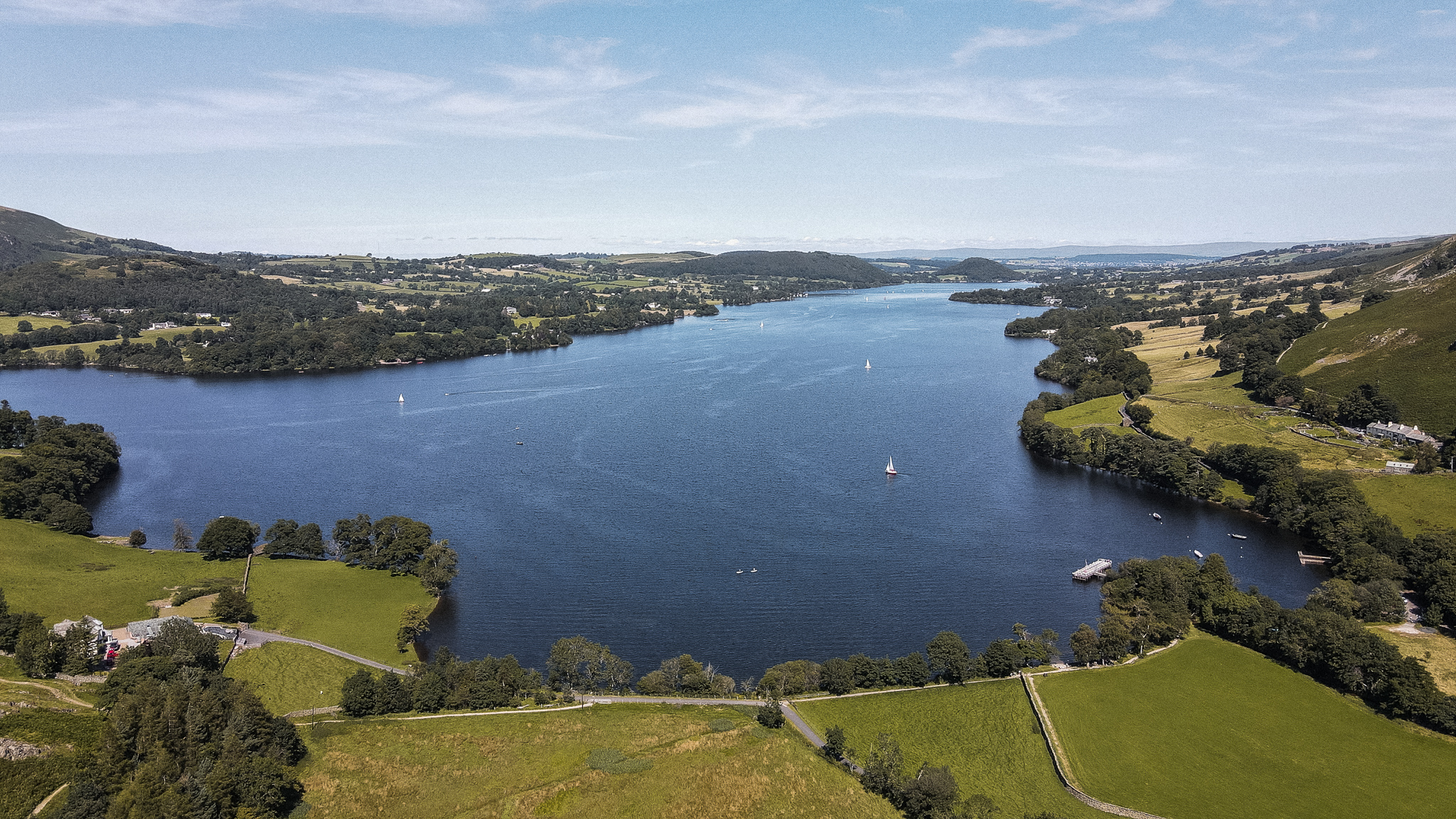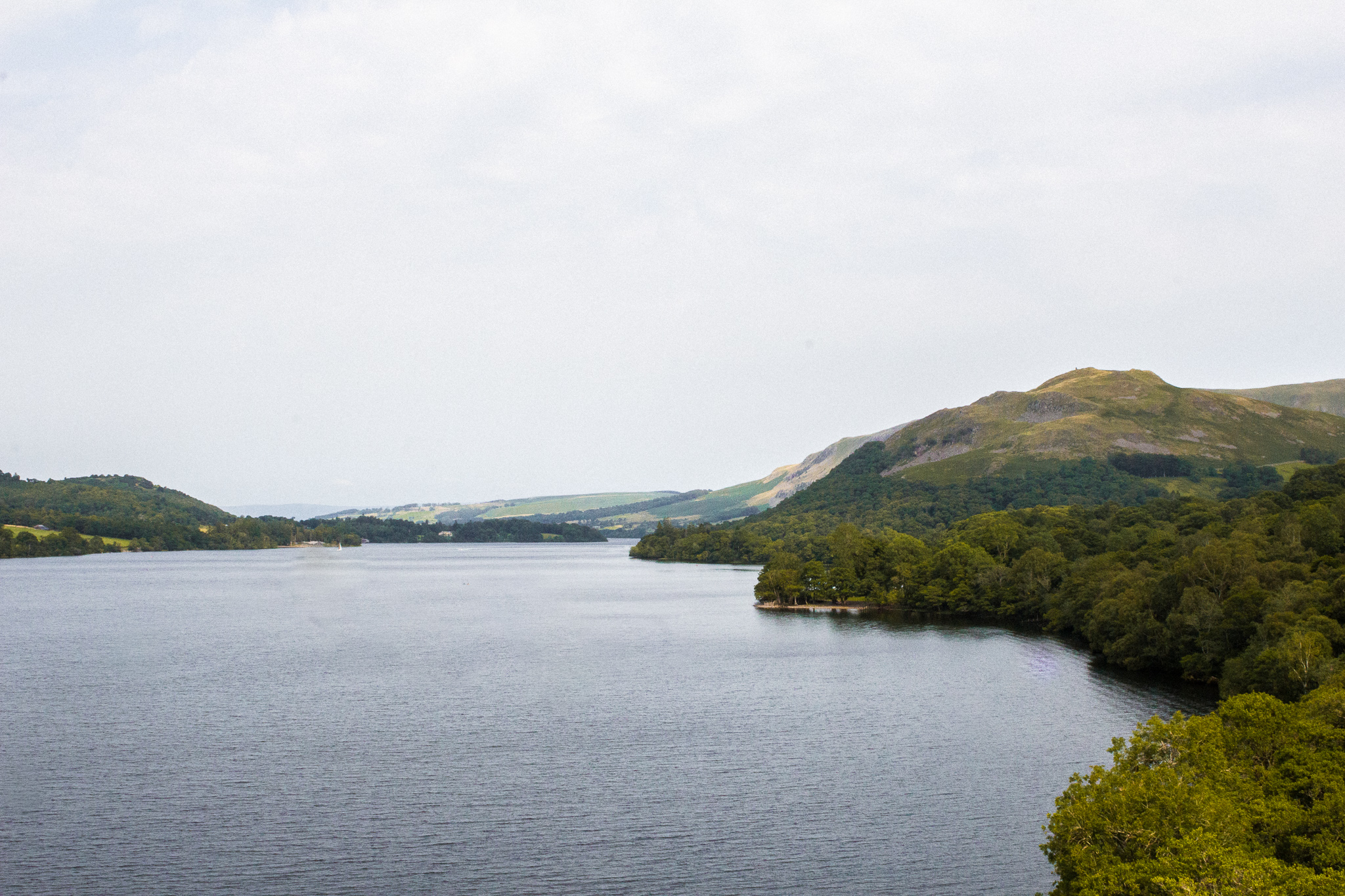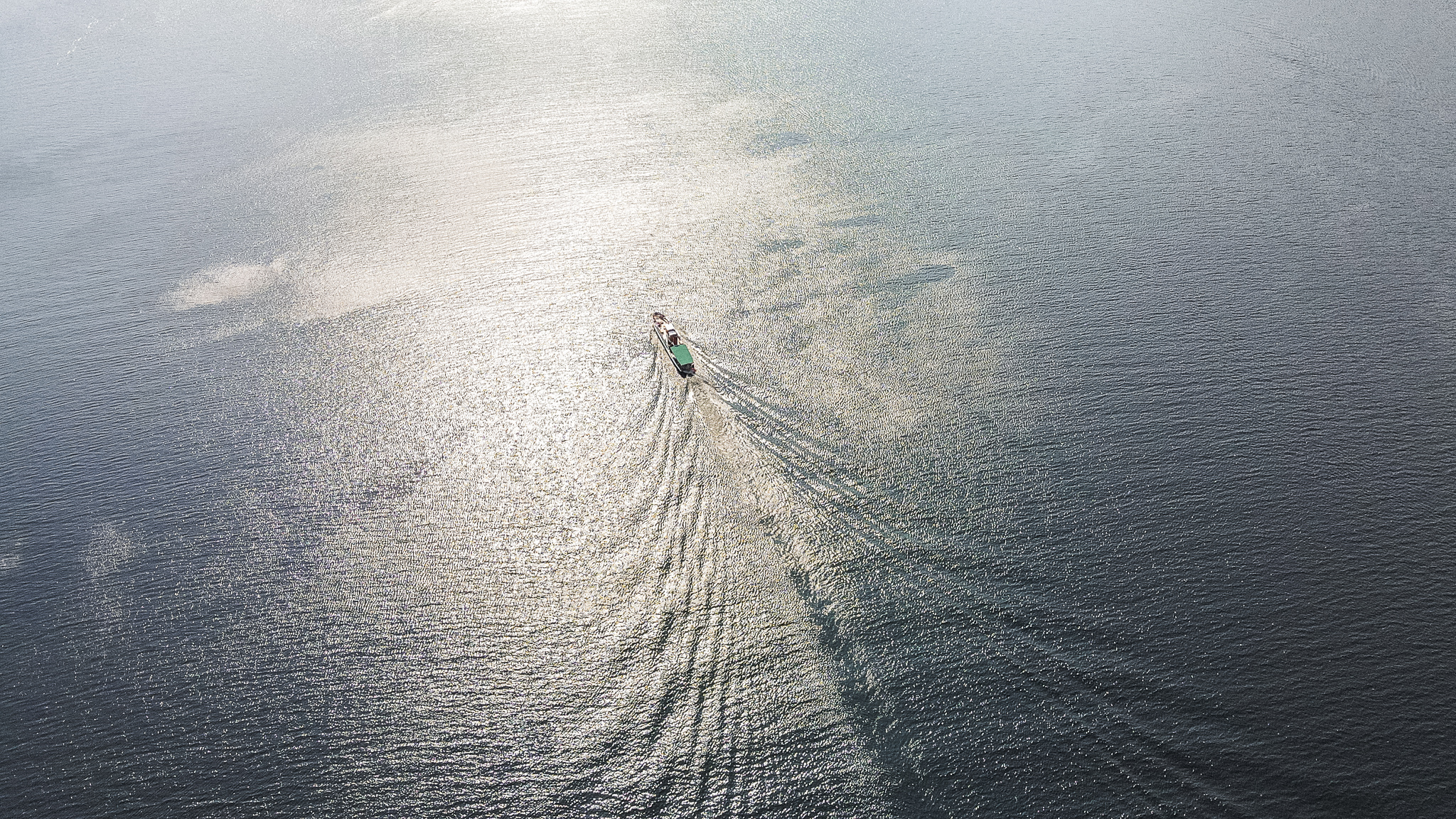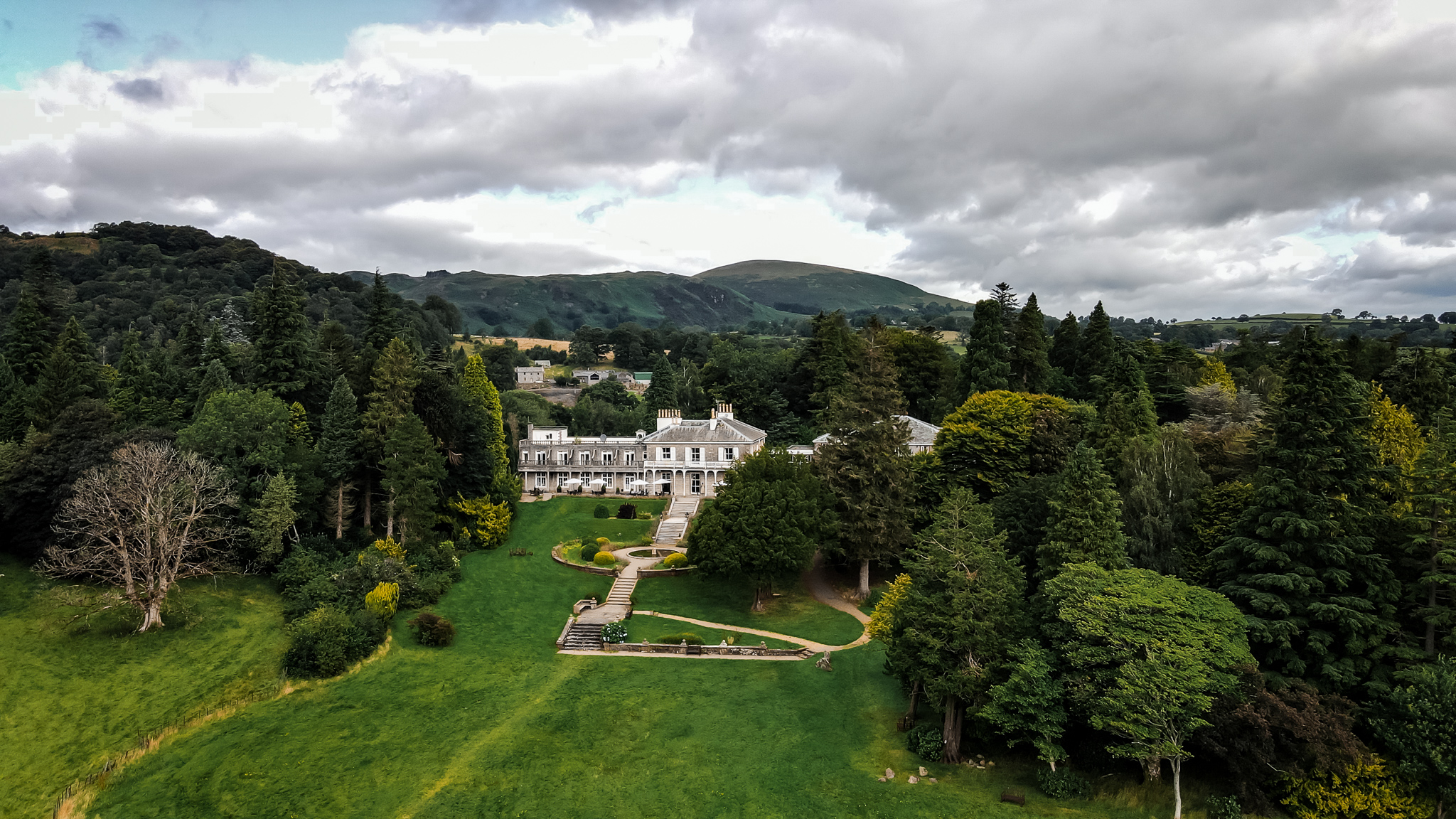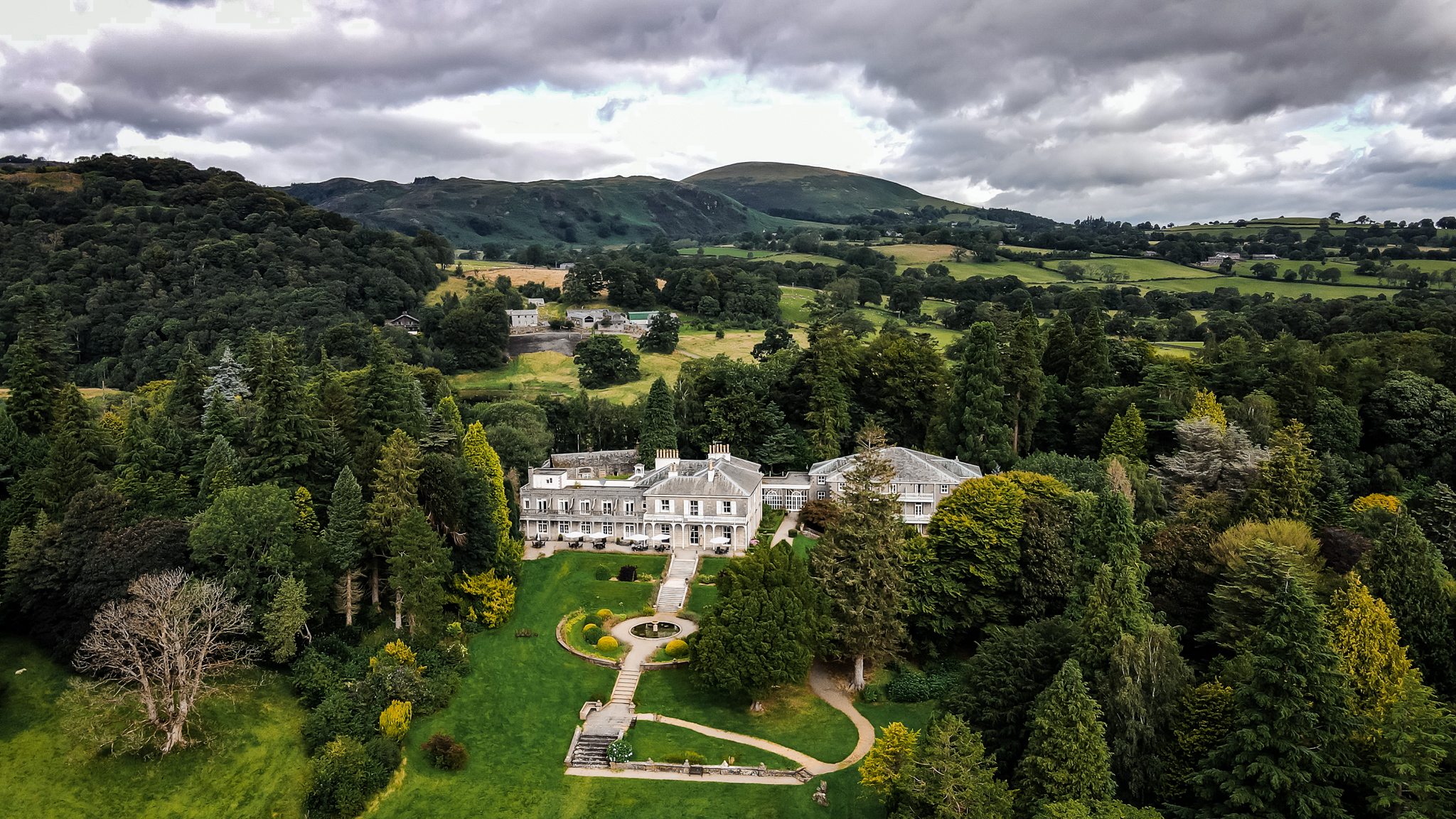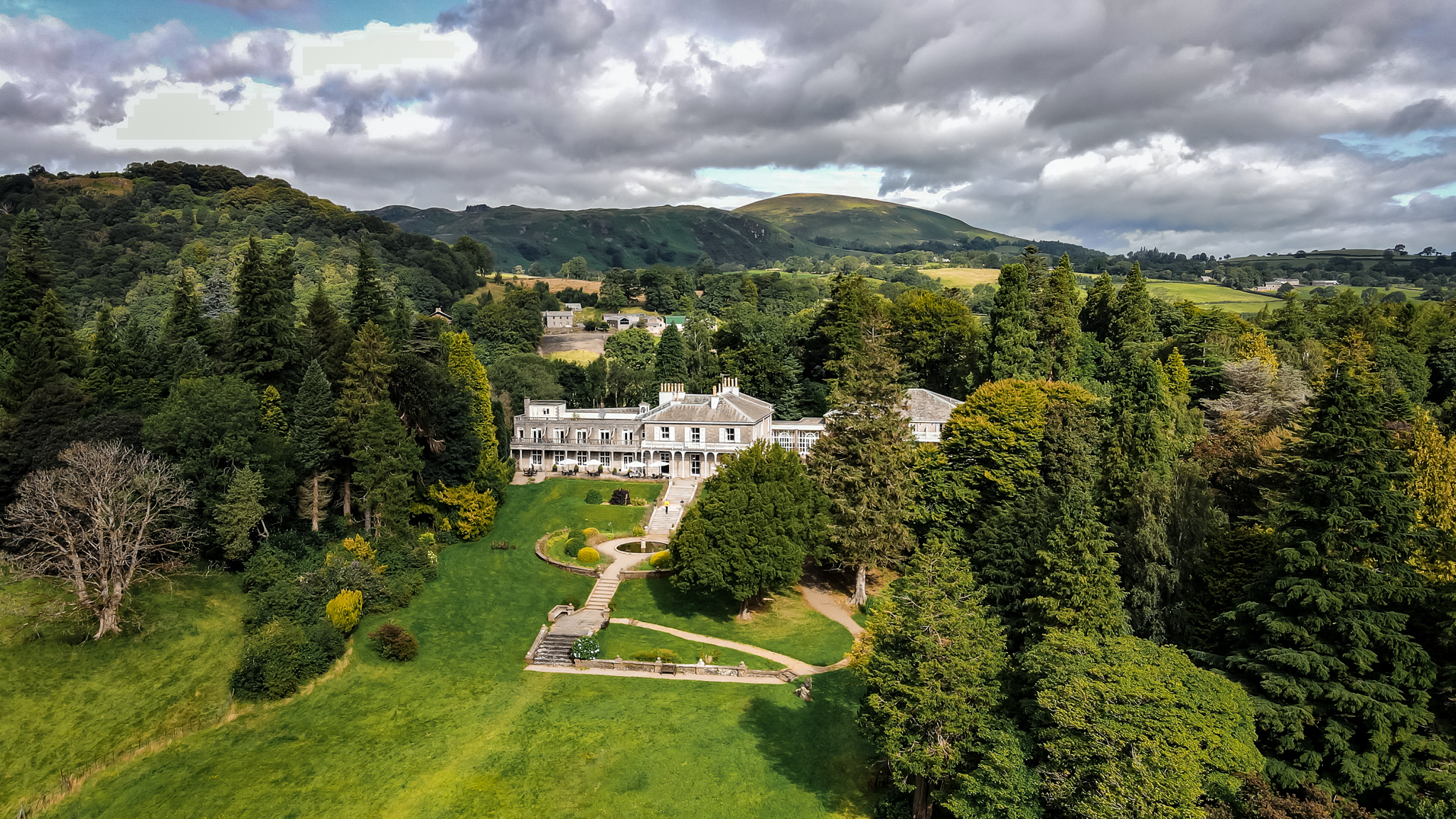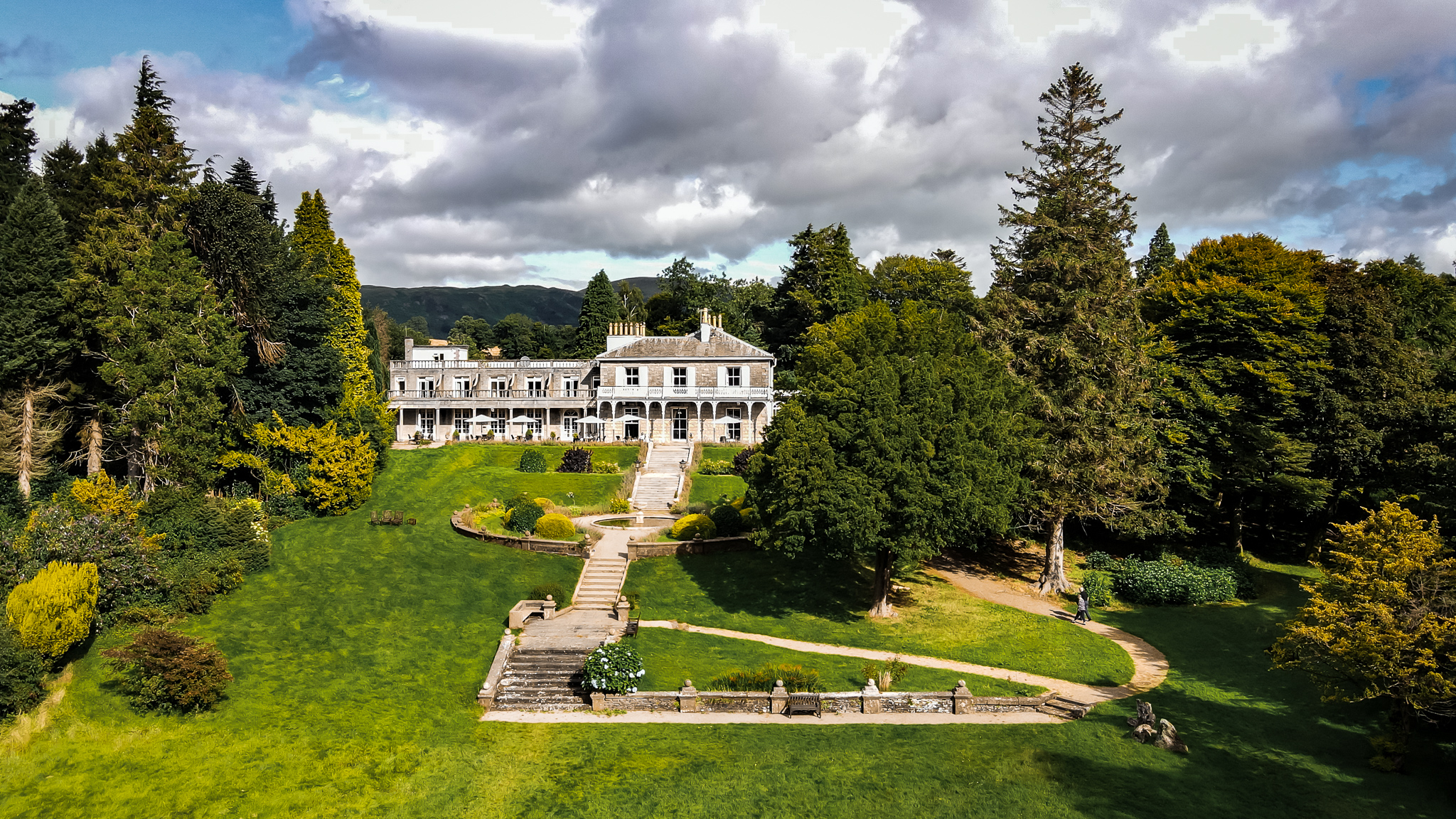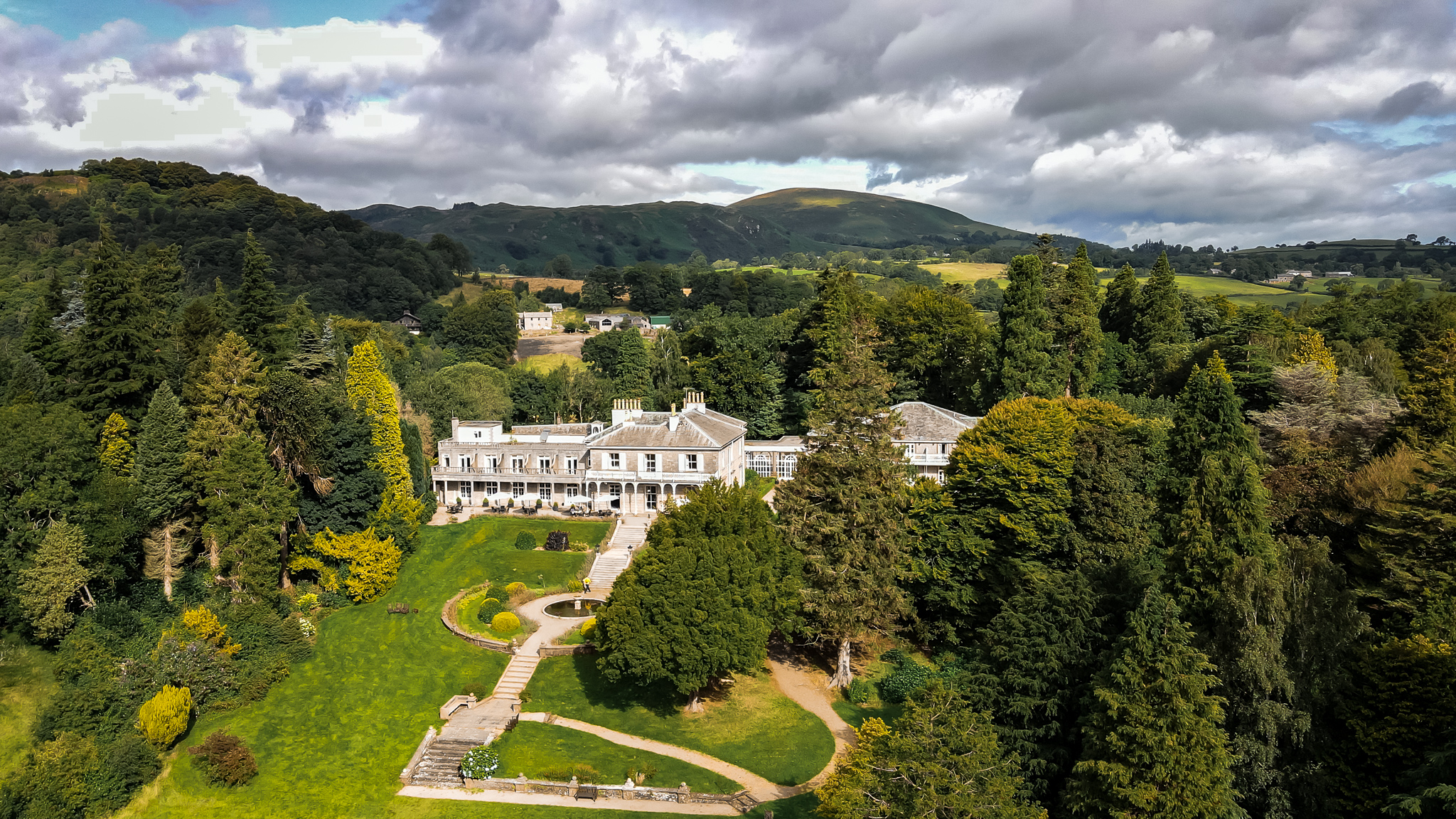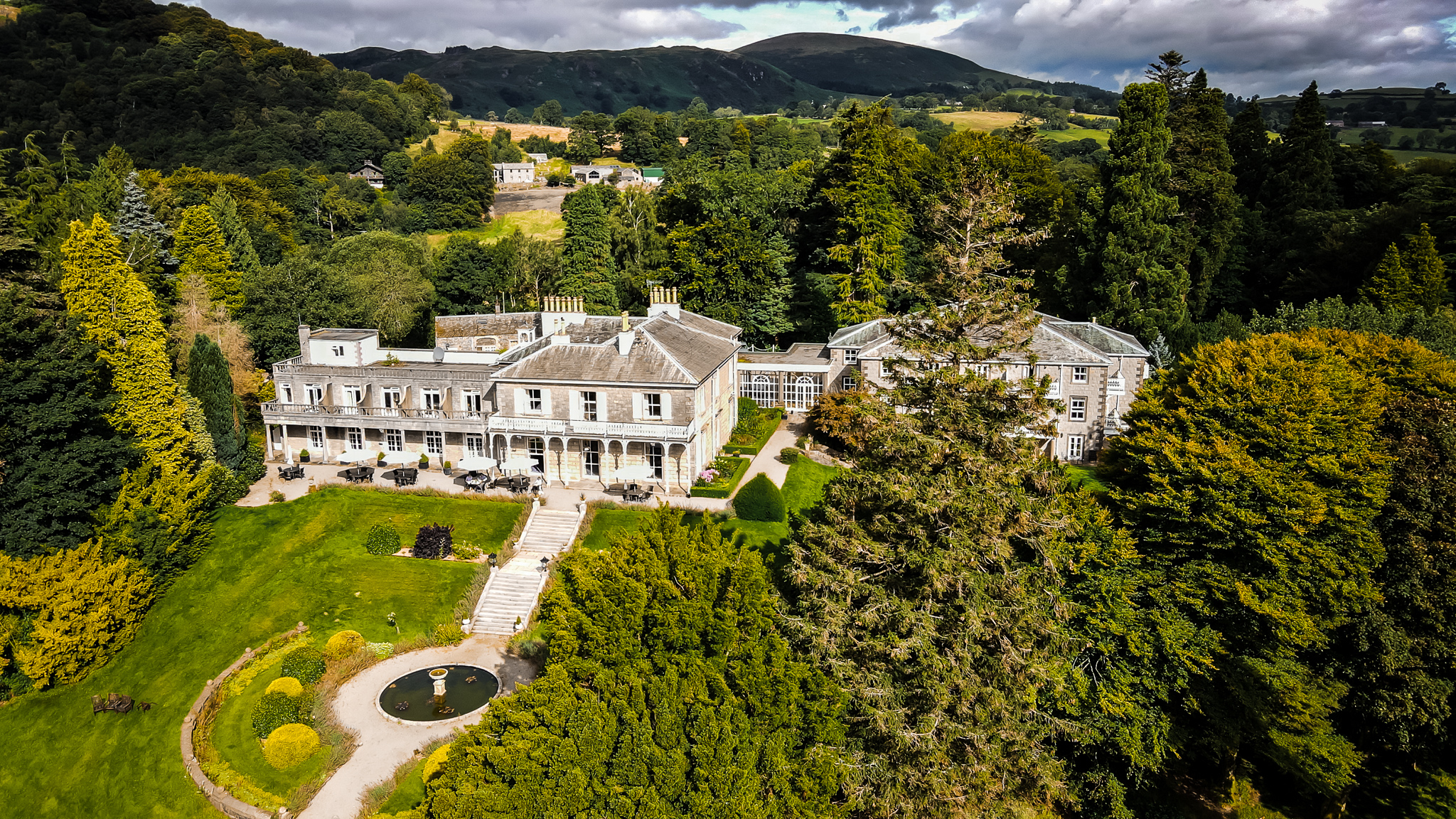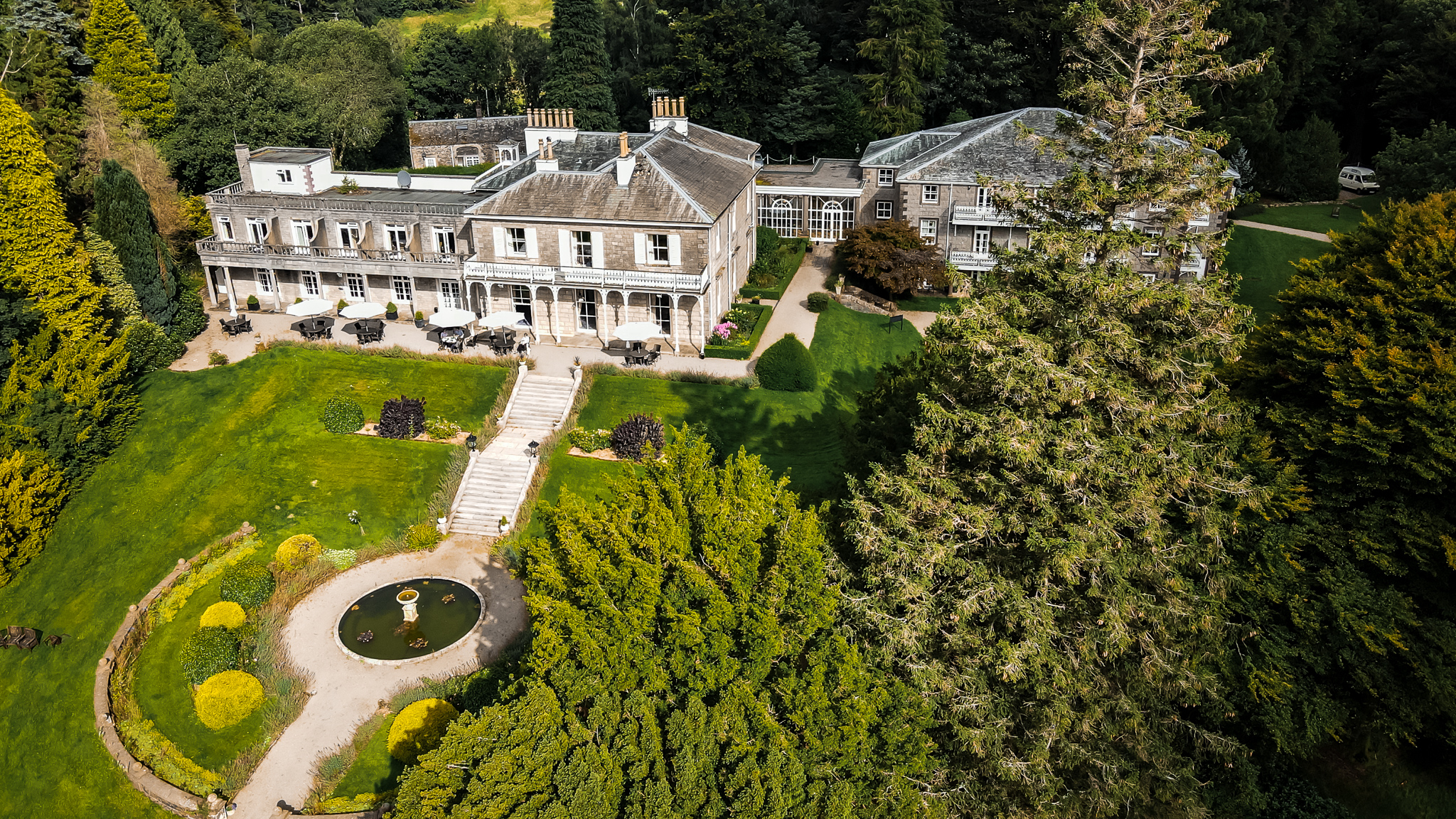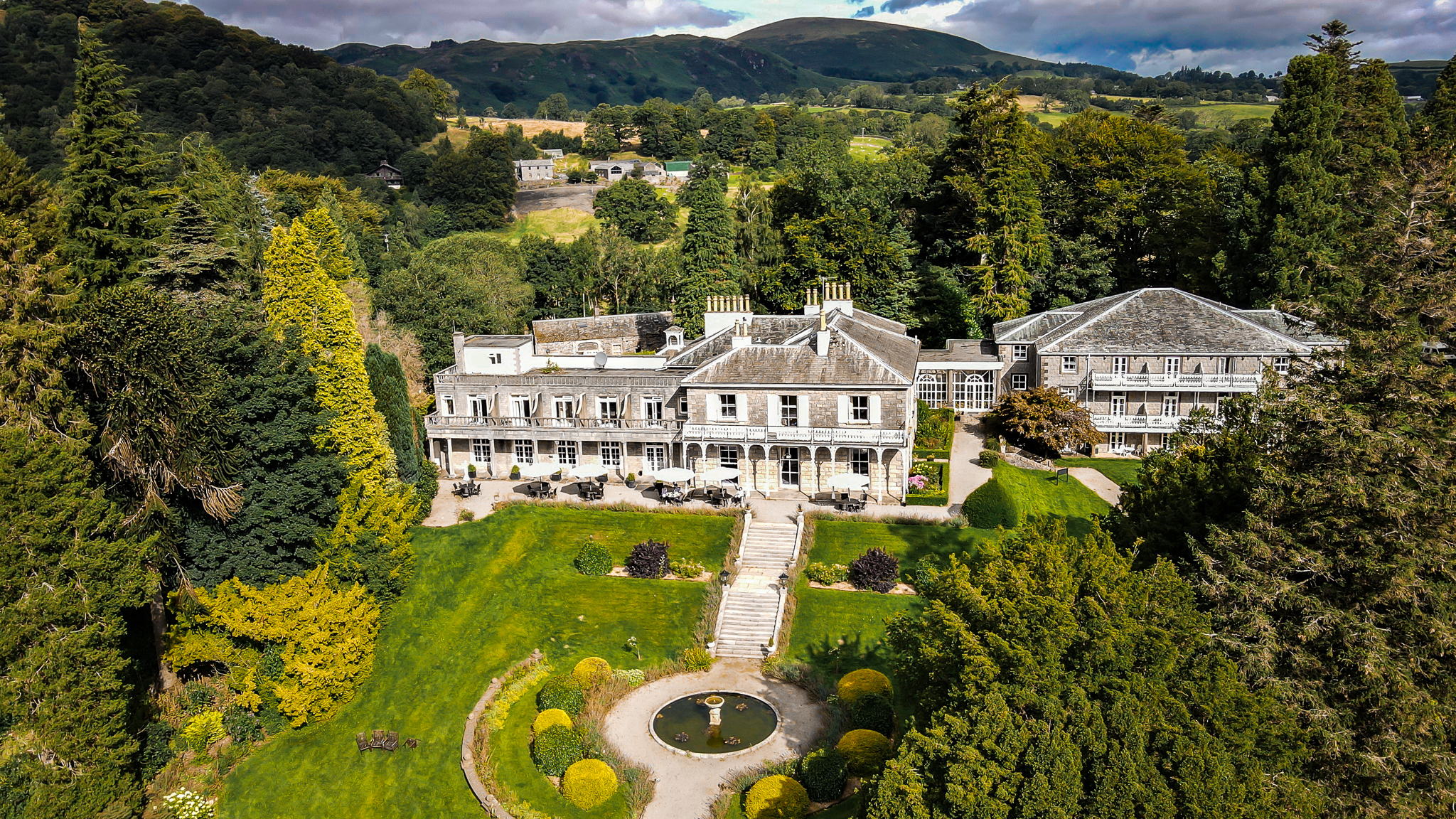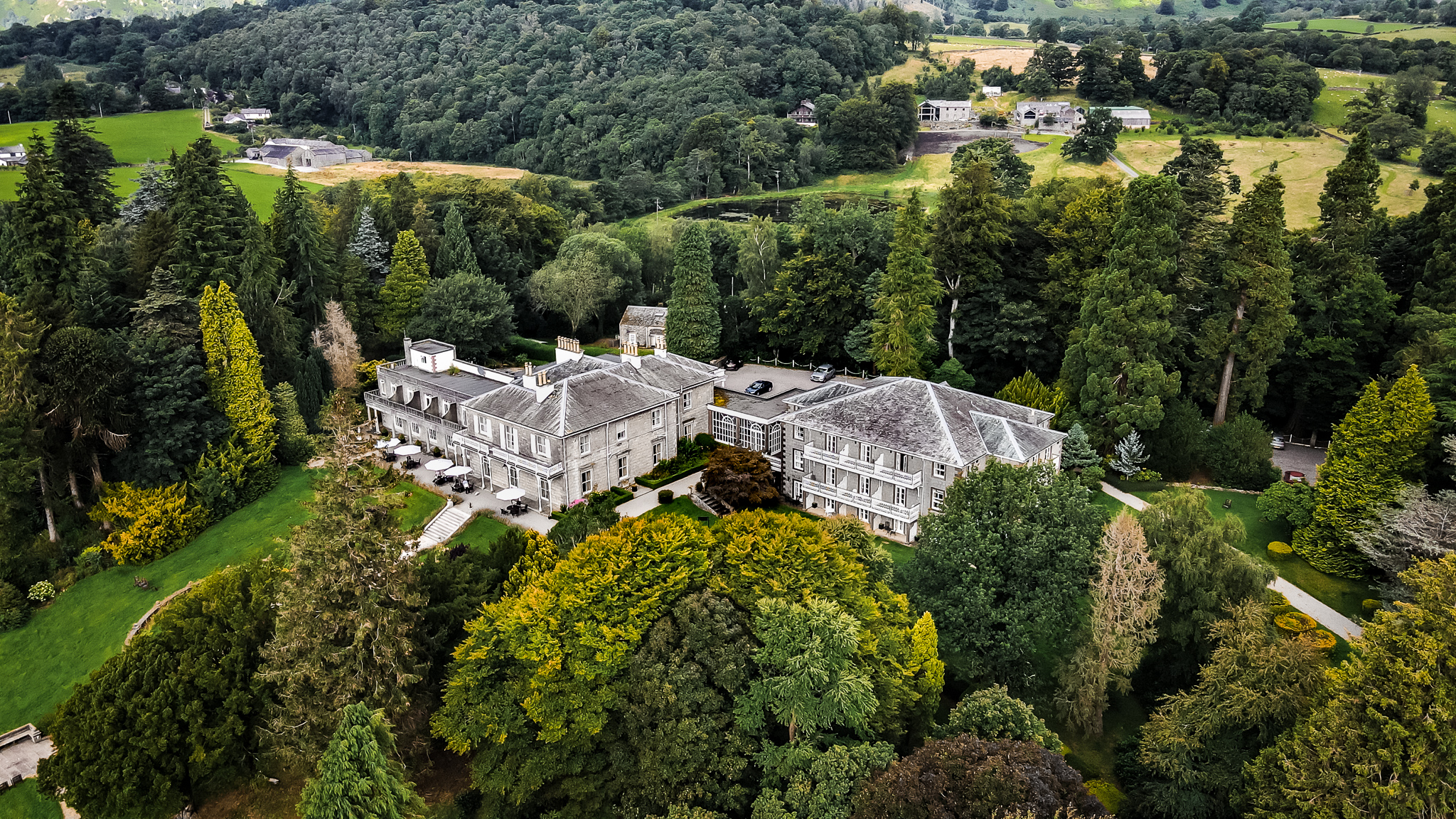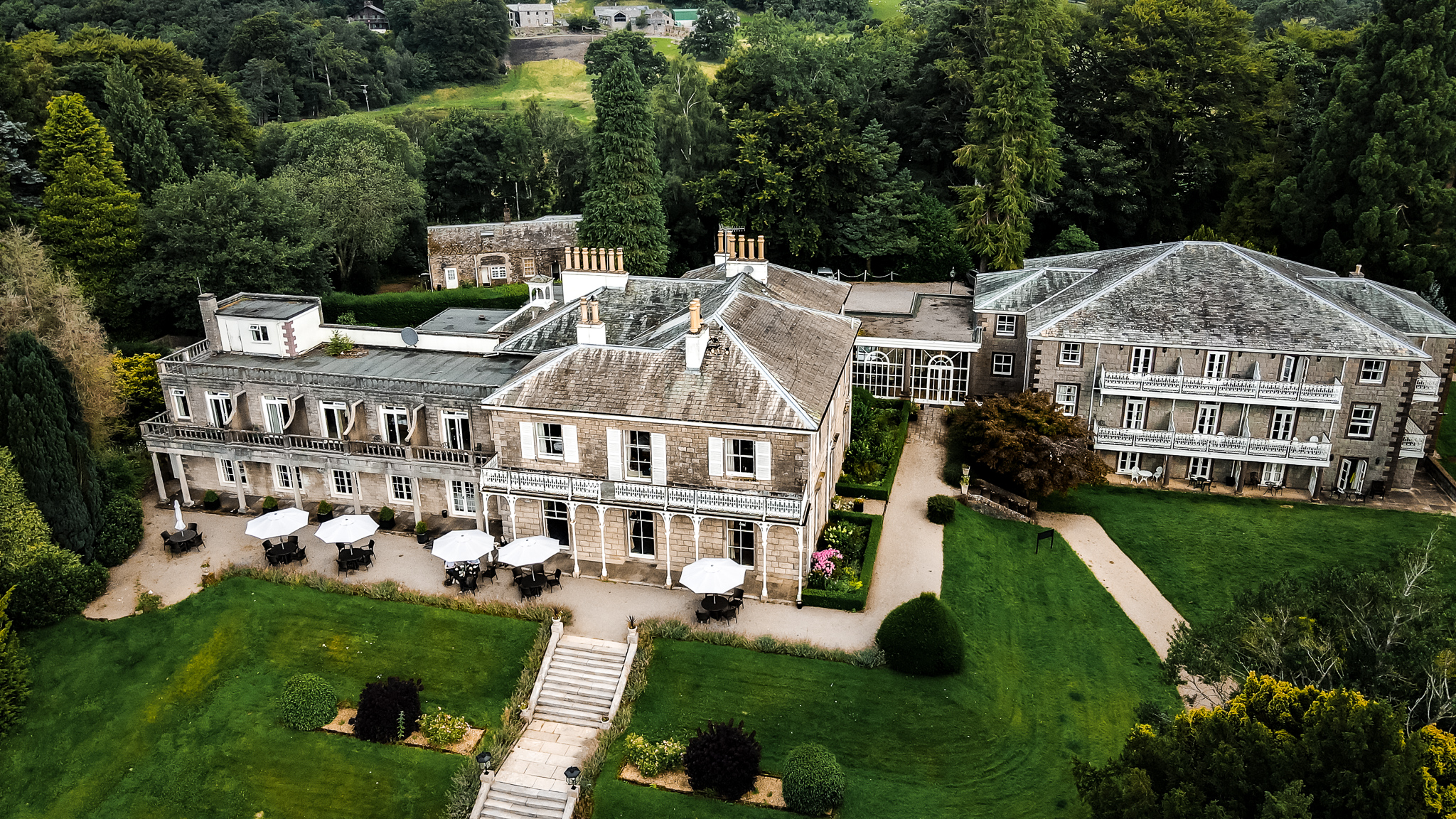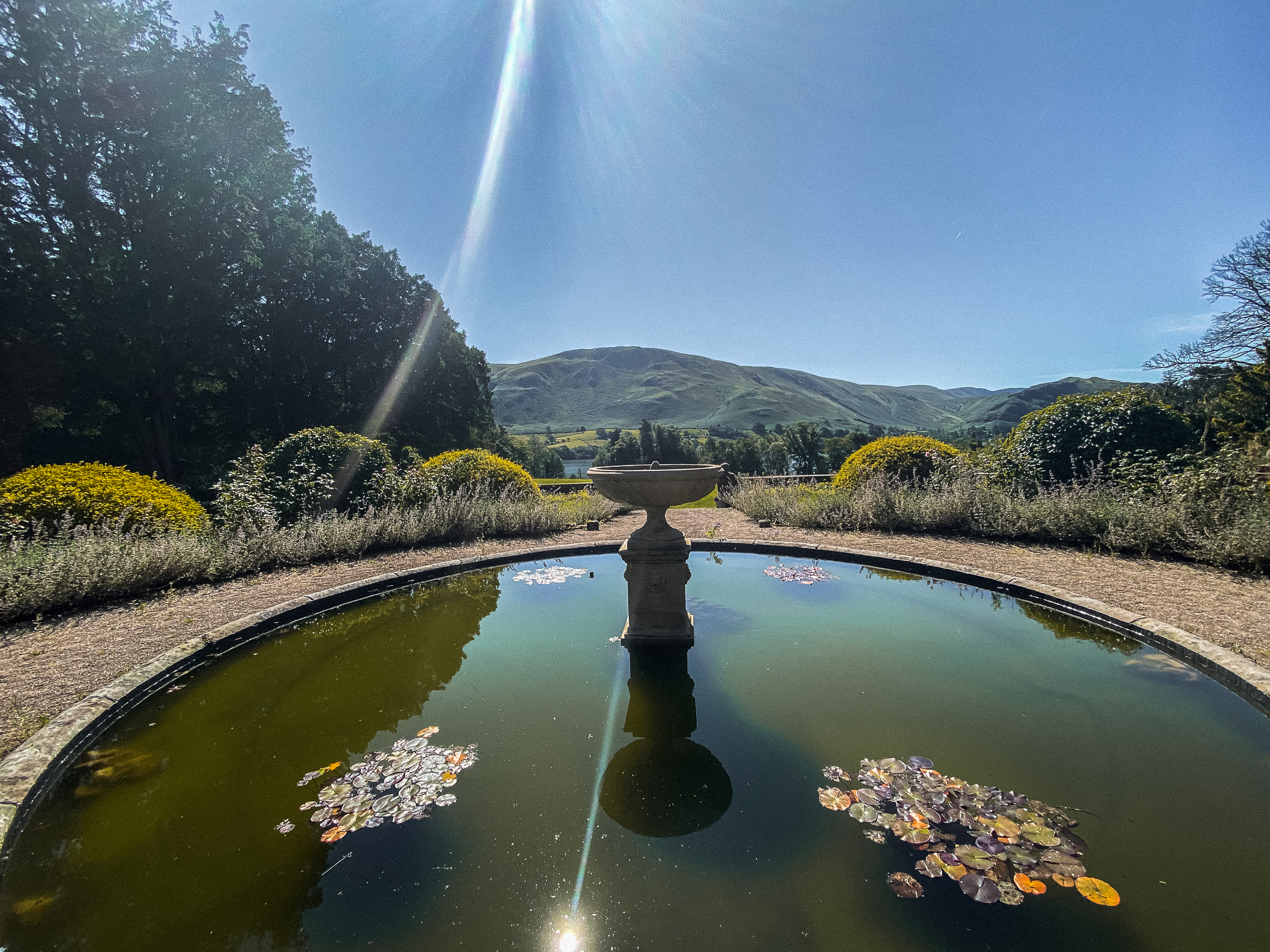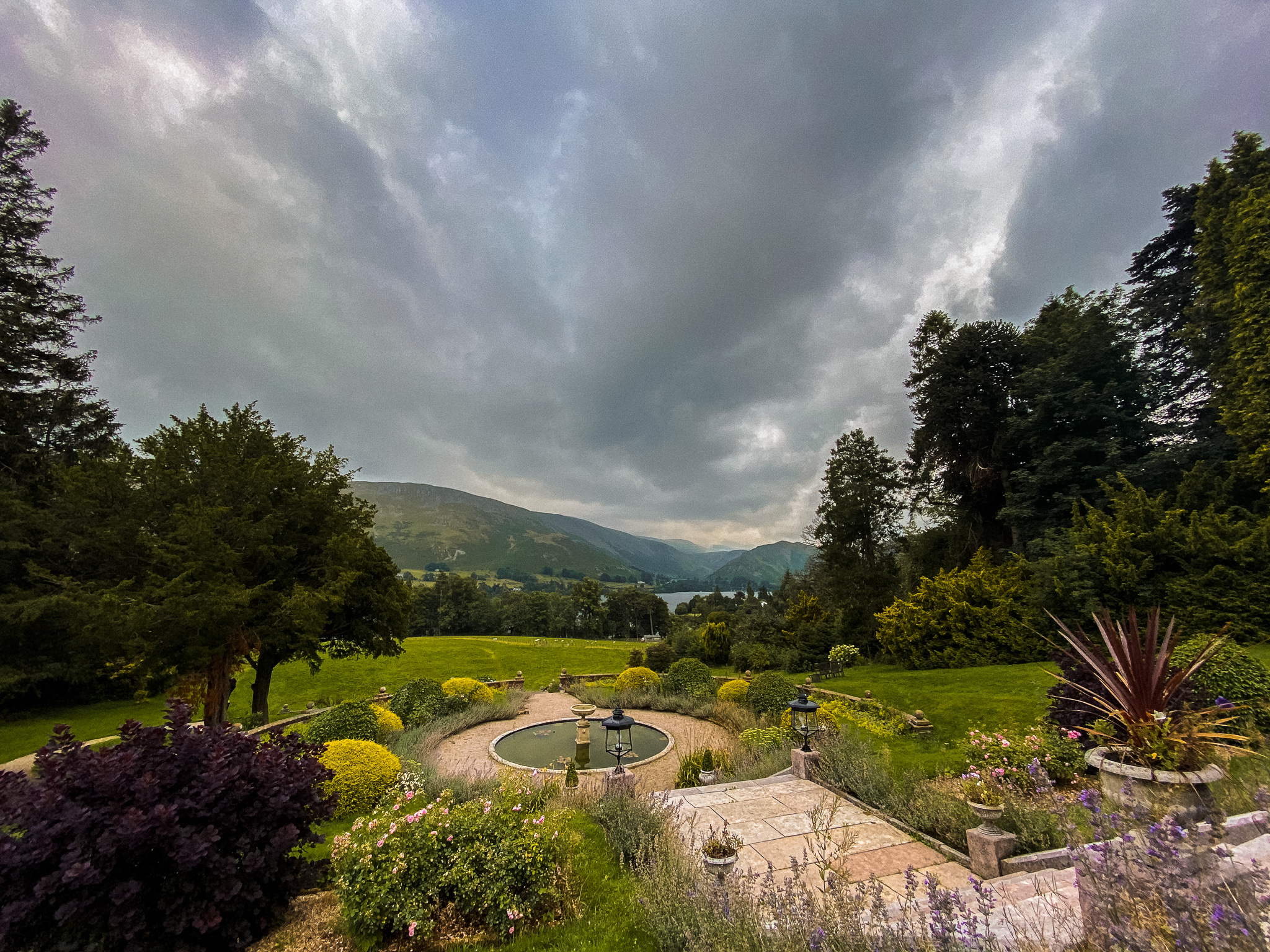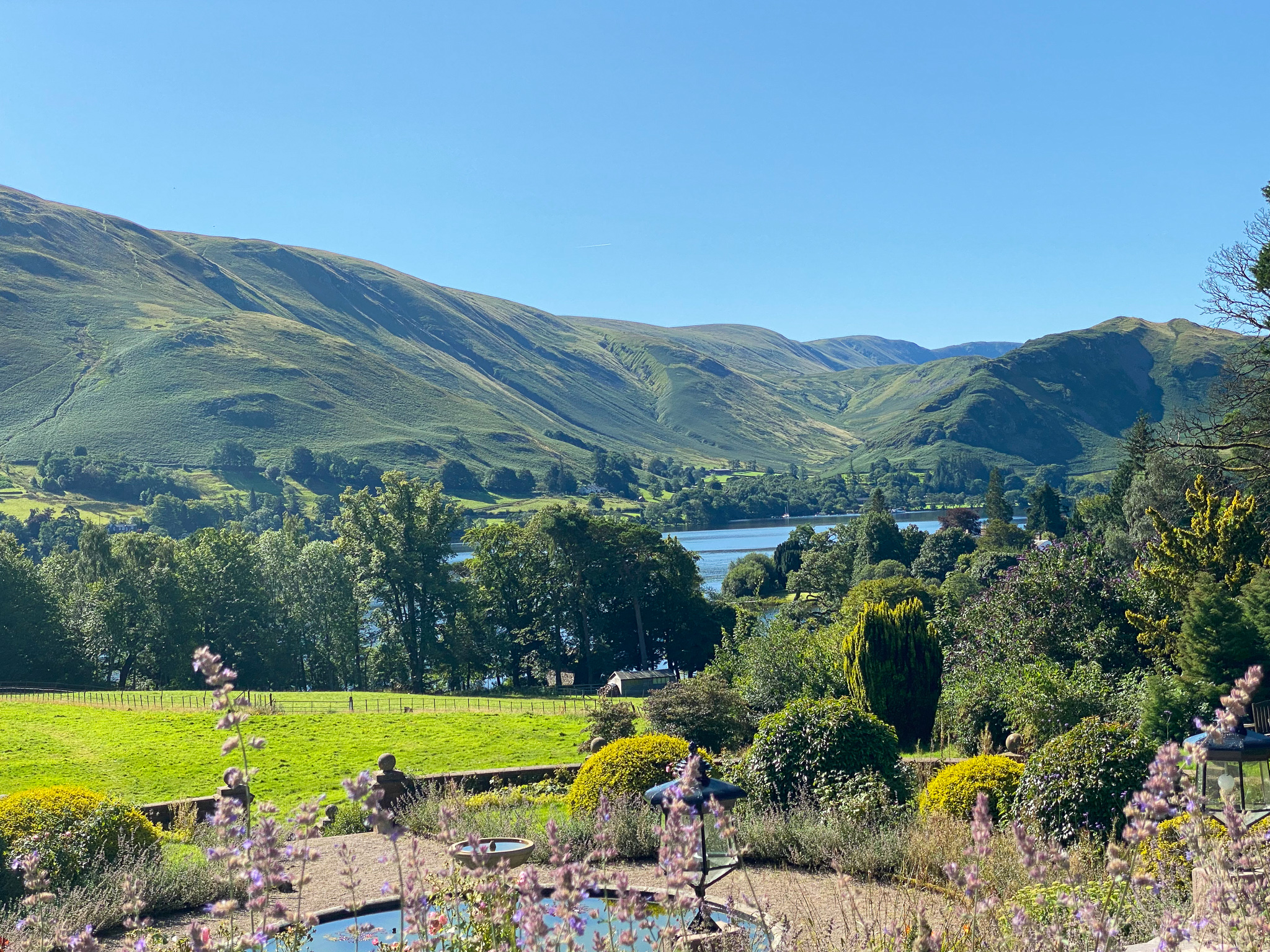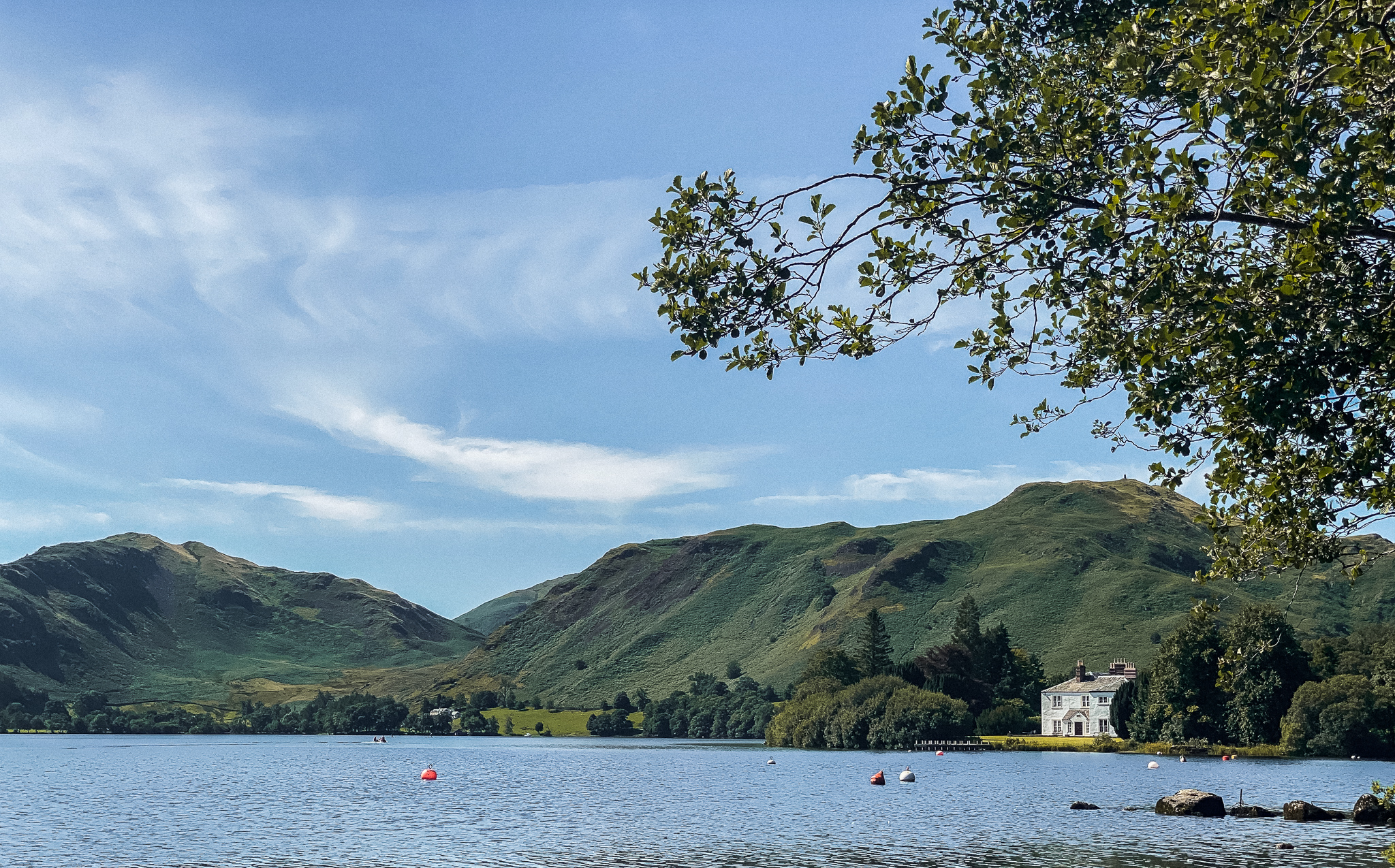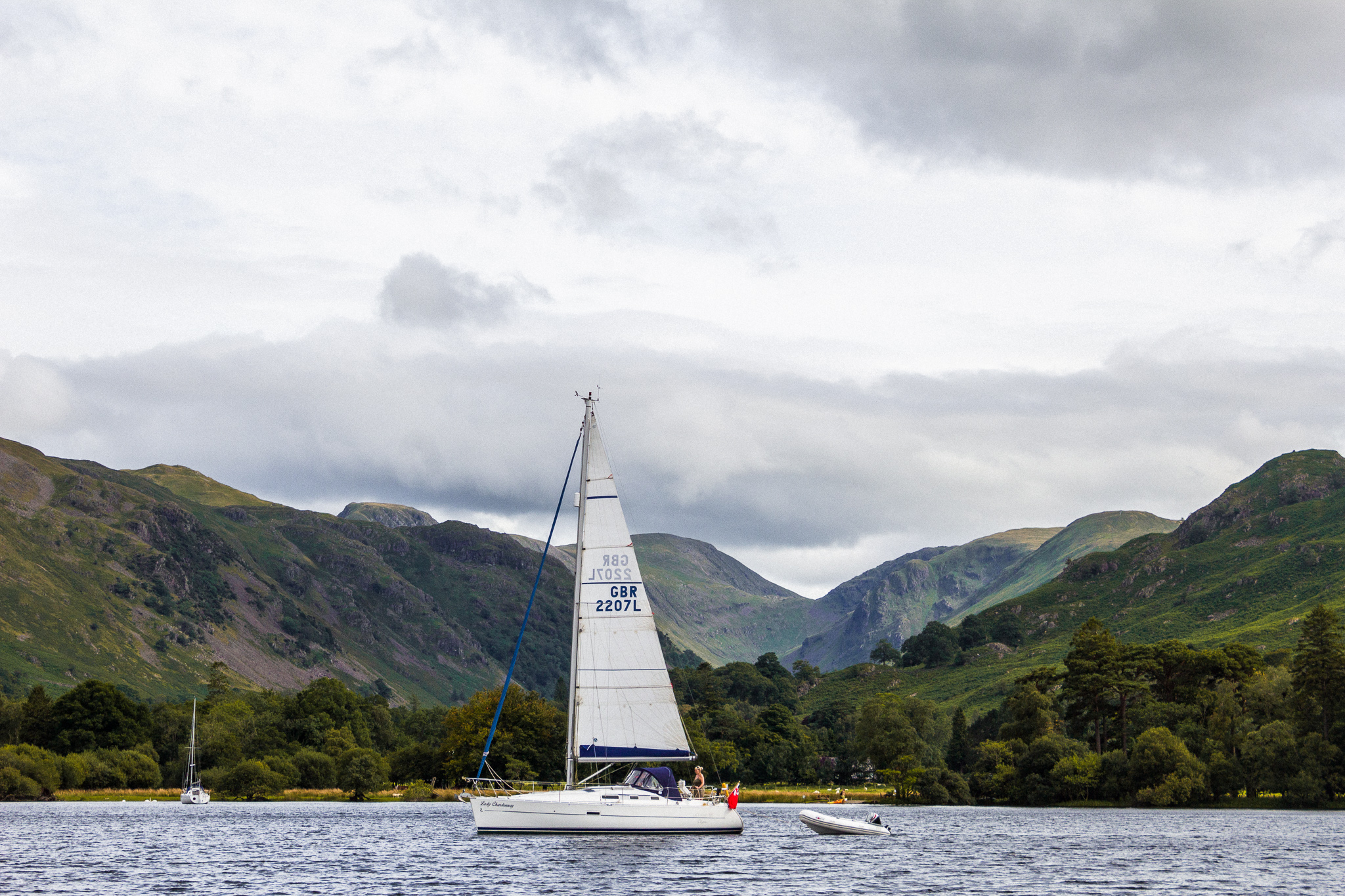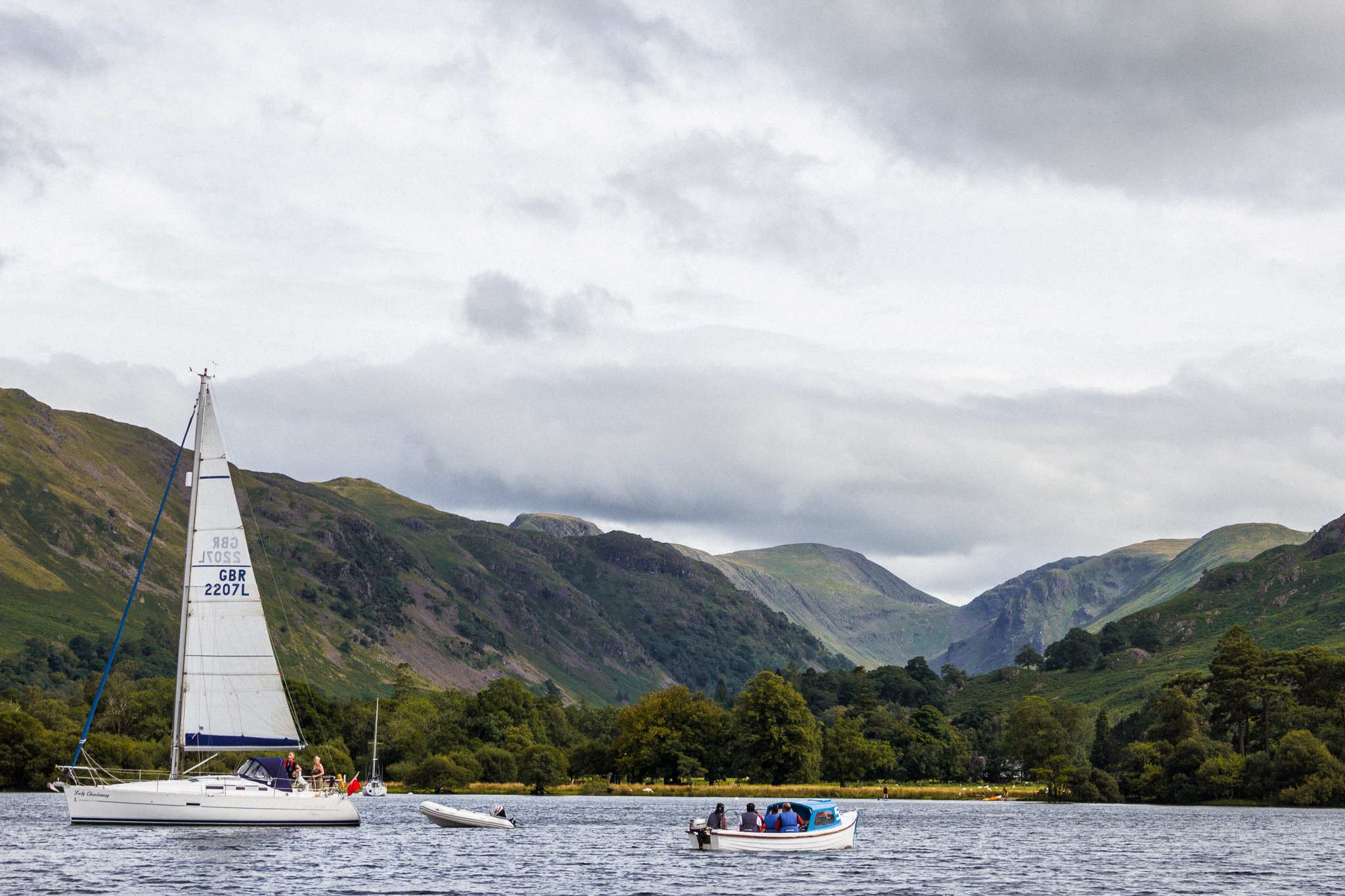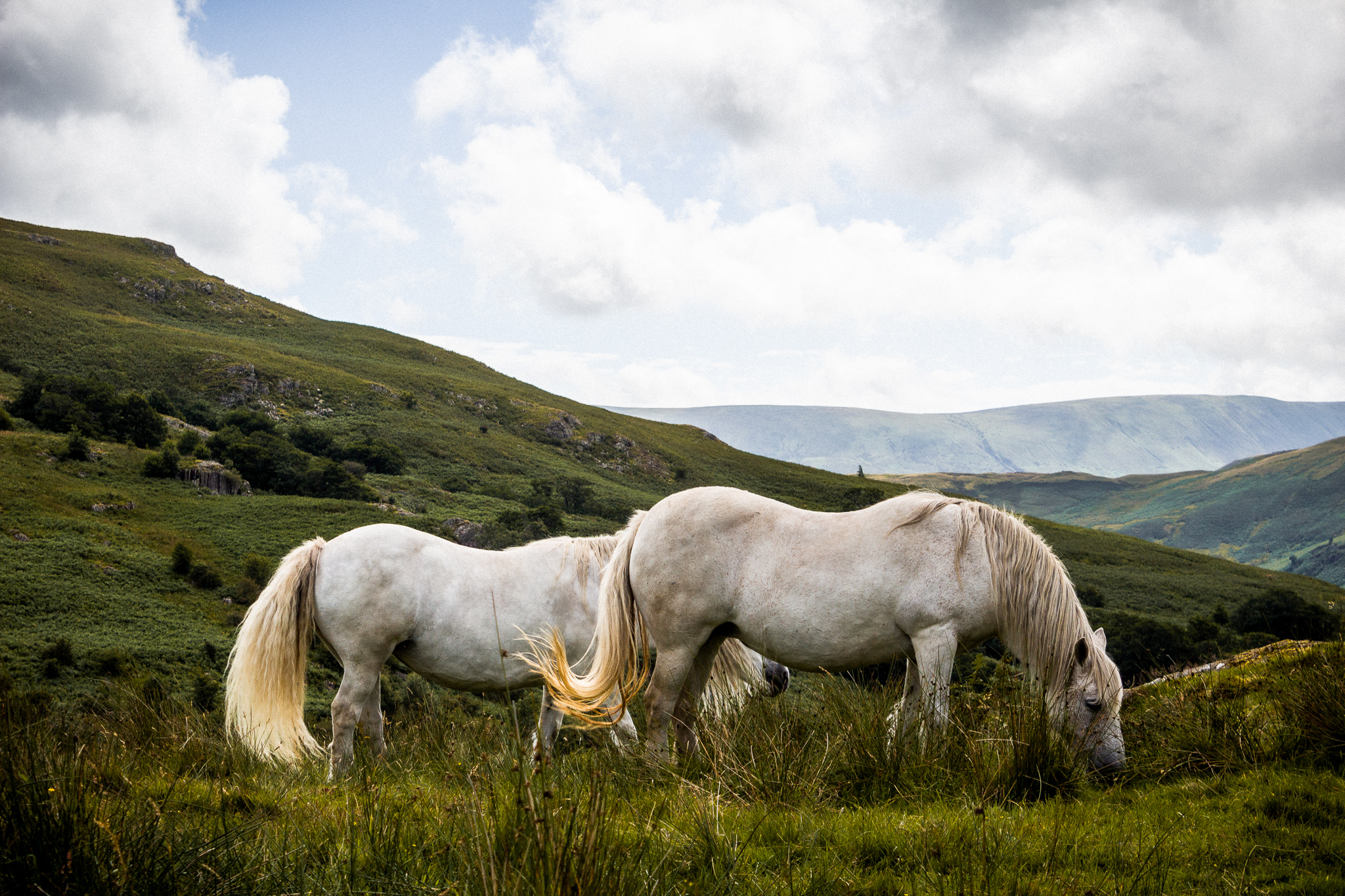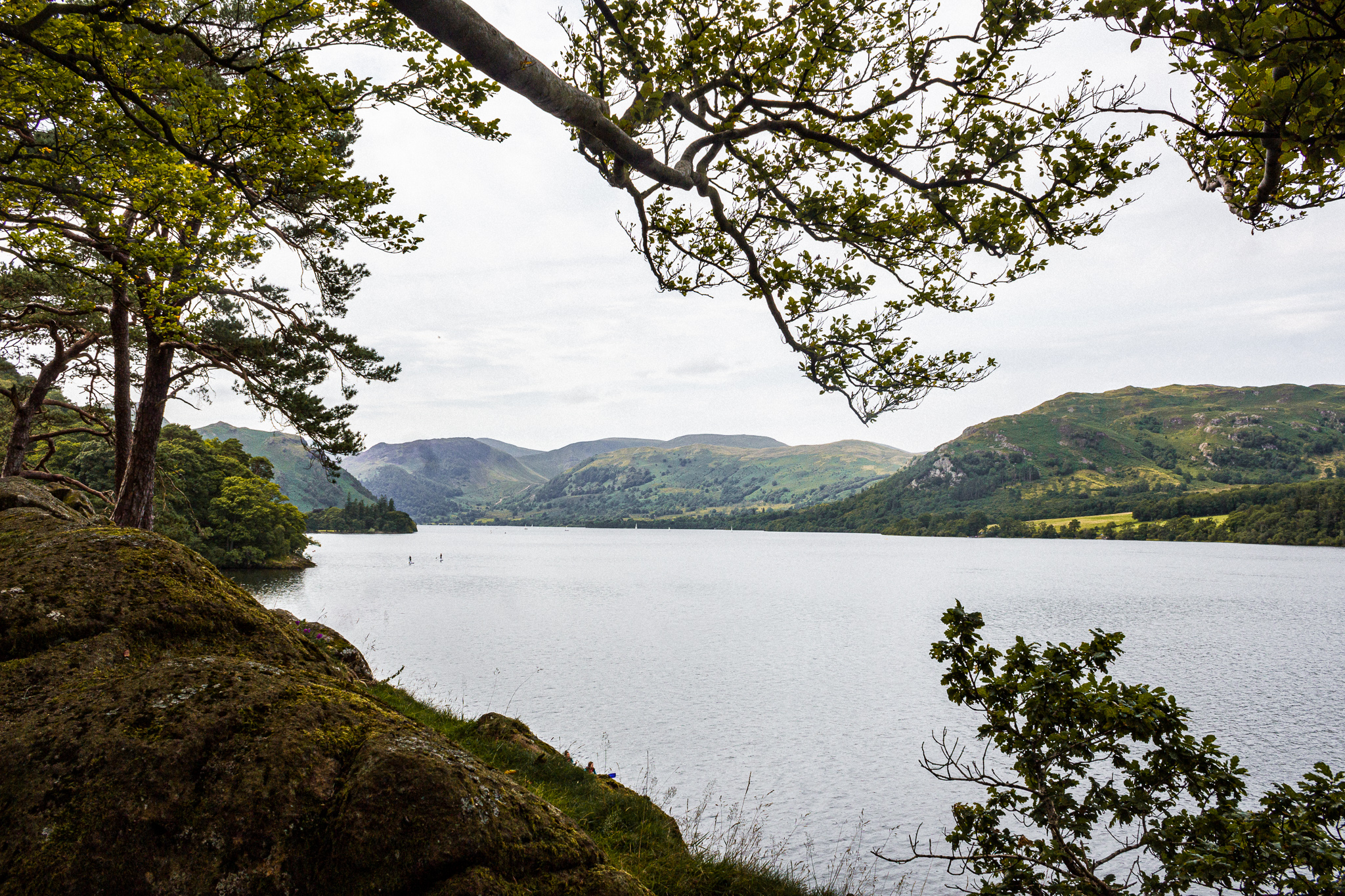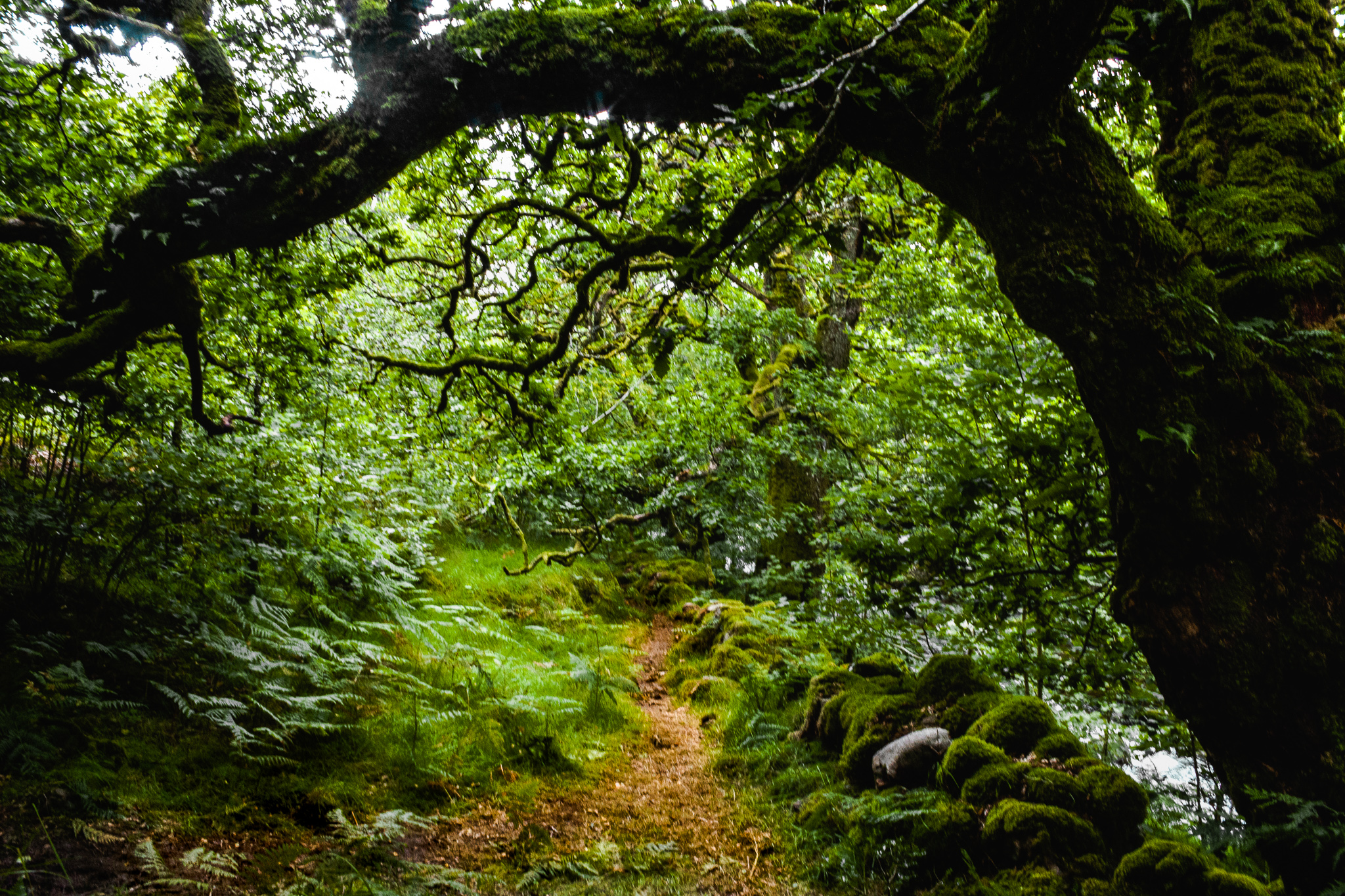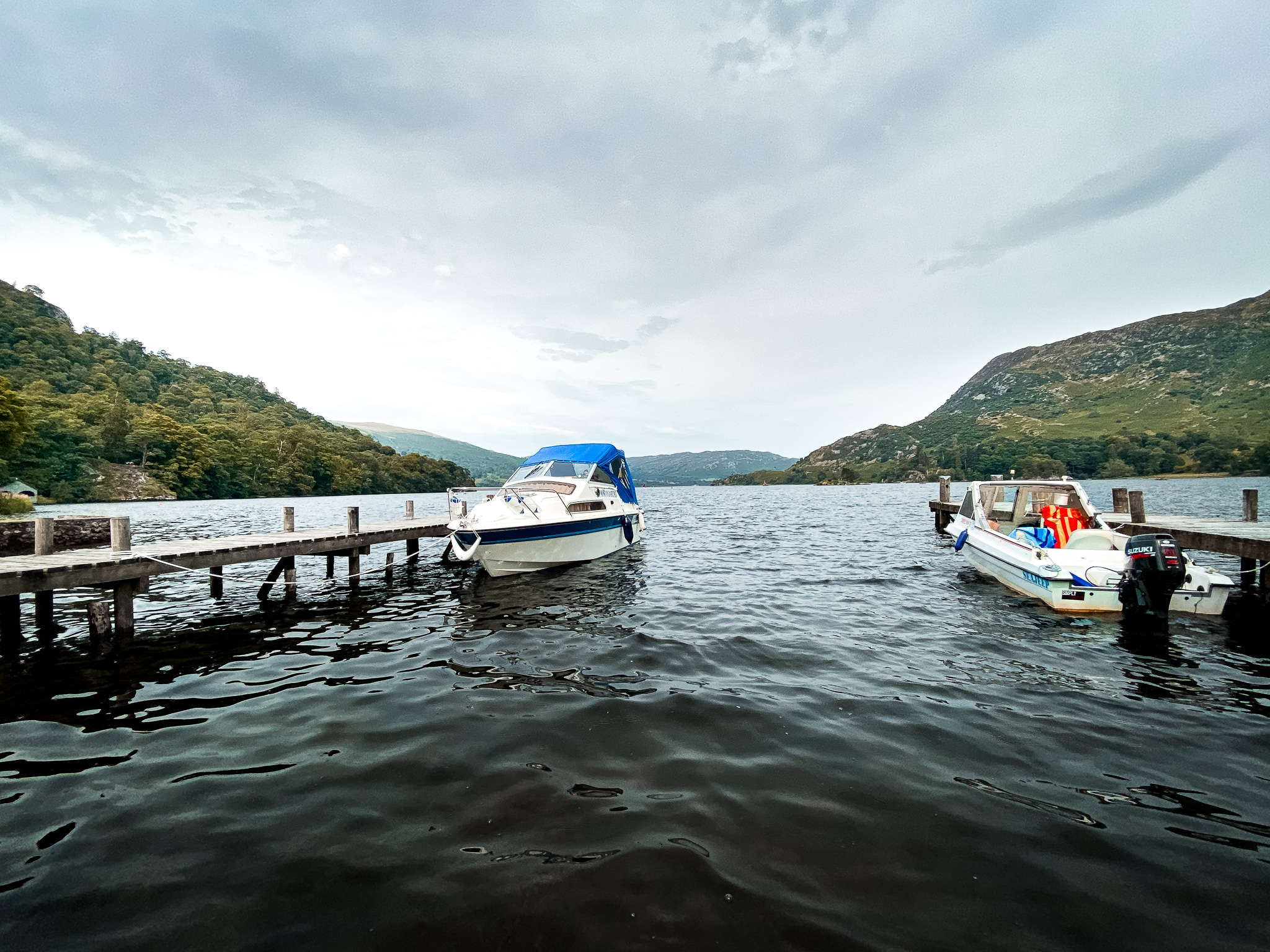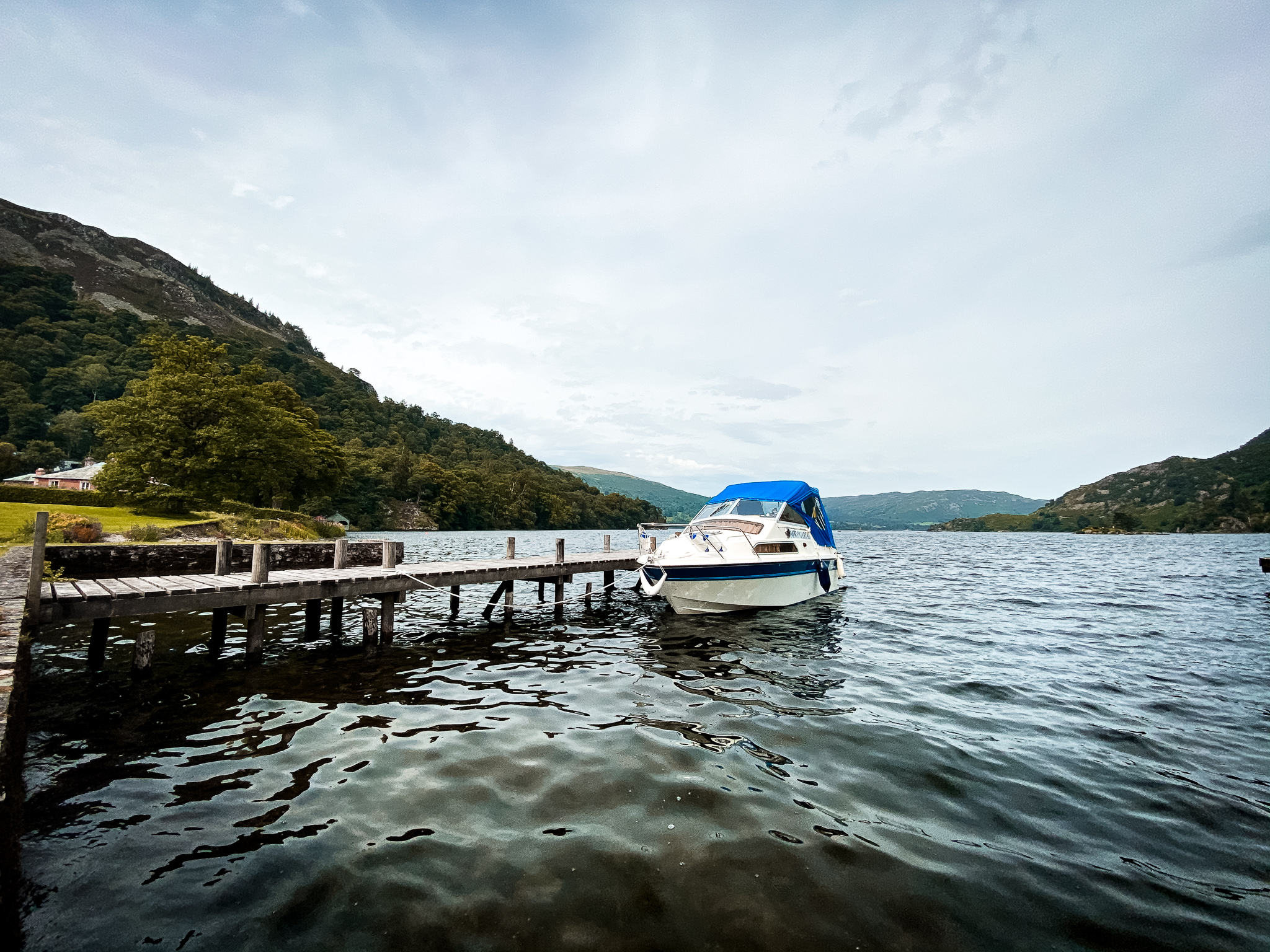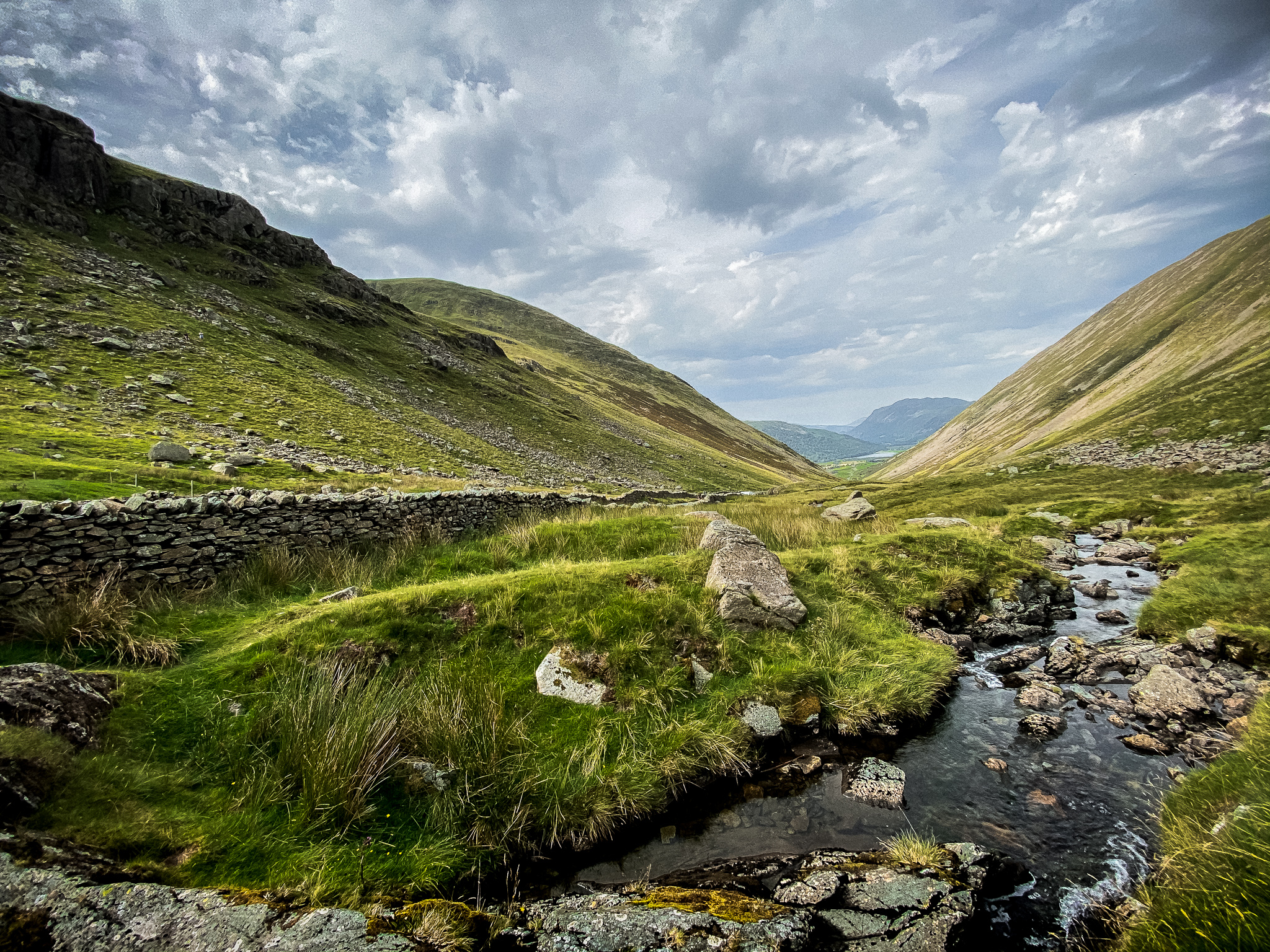 For more information about Ullswater in the Lake District
If you are inspired by the photos in this article, make sure to head to the subscribe box at the top of the page to grab your FREE How to Take Professional Travel Photos Guide!