Wales is known for its beautiful beaches, mist-haloed mountains and a culture steeped in myth and folklore. Not to mention tales of dragons, Celts, Vikings, saints and humble miners. There's nowhere better to learn about all this than visiting the country's pretty and humble villages. Some offer glimpses into a slow-paced, pastoral lifestyle, while others have swathes of sandy beaches dotted with palm trees and pastel-striped deckchairs. In one unassuming location, there are thatched-roof cottages with fields filled with shire horses. These look just as charming as those in the Cotswolds, and there are even some Welsh villages known as "little Italy" or versions of the French Rivera. So, read this guide to find out which pretty villages in Wales you should visit next.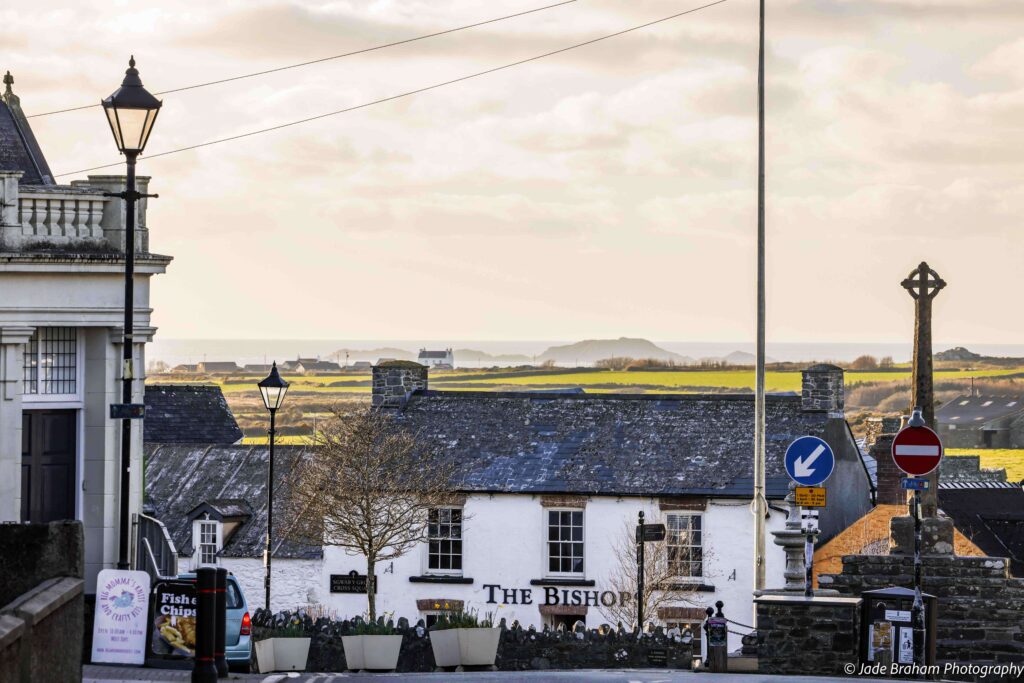 1. Merthyr Mawr
The Cotswolds are beloved by domestic and international travellers. Their rolling hills, pastoral villages, thatched cottages, and quiet lifestyles have inspired poets, authors, artists and more, and we keep coming back to them because they're so charming. Tucked away in the unassuming Bridgend County is Merthyr Mawr, and it is one of the most picturesque villages in Wales. It has rows of colourful and thatched-roof cottages, a 19th-century, fairy-tale-esque St Teilo Church, a medieval cross and a host of Neolithic remains. In the church, you'll find stones dating from the 5th century and important Early Christian monuments from when the Romans occupied Britain.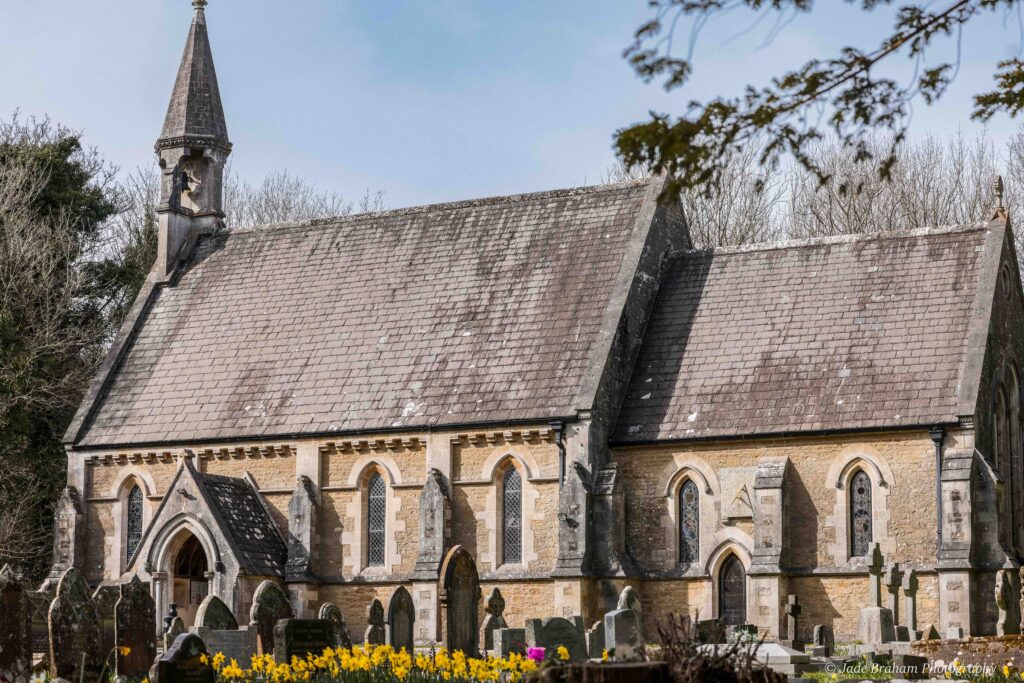 But that's not all on offer; Ogmore Castle sits on the edge of the village, accessed only by crossing a series of ancient steppingstones. The castle was built by William de Londres, one of the 'Twelve Knights of Glamorgan', and next door is Ogmore Farm Riding Centre, which sometimes takes you paddling on horseback in the Ogmore River. But the star of the show, and one of the best things to do in Wales, is to visit Europe's second largest sand dune, known as South Wales Sahara. It covers 800 acres and includes a Site of Specific Scientific Interest and Merthyr Mawr Warren National Nature Reserve.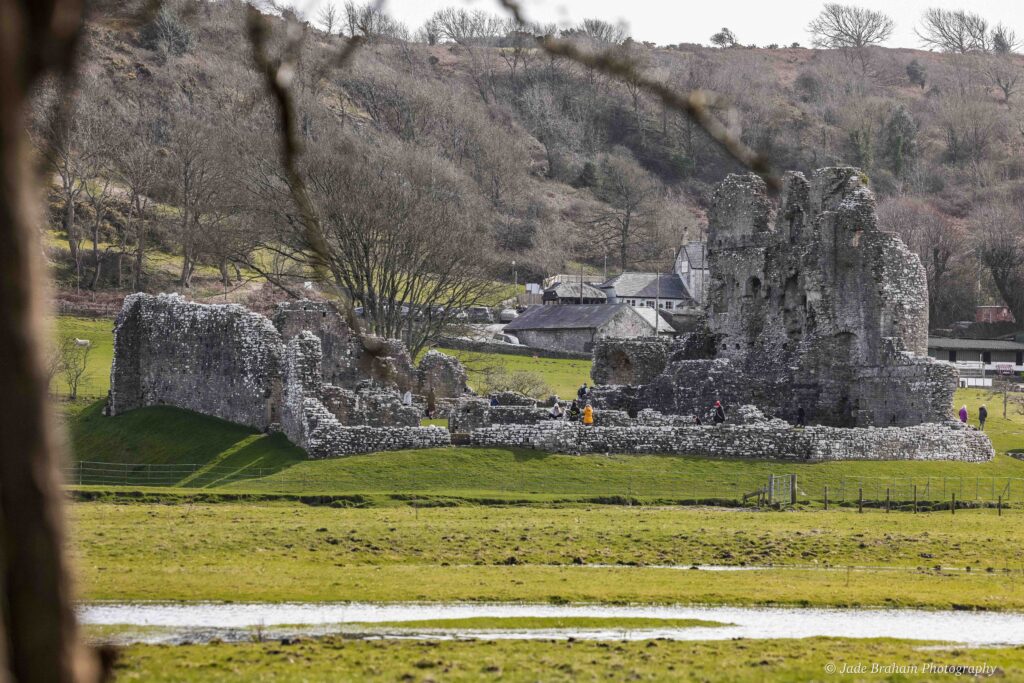 2. Hay-on-Wye
Hay-on-Wye is one of those places that seems too bizarre to be true, as it's a village dedicated to books and literary festivals. Its position on the border of England and Wales adds to its uniqueness as it's surrounded by the brooding Brecon Beacons National Park and the quiet lull of the River Wye. But what's most unusual about this pretty village in Wales is that in 1977, an unconventional bookshop owner, Richard Booth, pronounced himself the "King of Hay" and declared the town independent of the United Kingdom. From then, Hay acquired over 20 independent bookshops, and Richard Booth's Bookshop is well worth visiting, as it extends over three floors stocking everything under the sun, from newly published novels to medieval classics like Chaucer's Troilus and Criseyde. Make sure to also visit the newly revamped Norman Castle, the literary-focused Hay Festival, which is on for two weeks in May and August, the shops and the 700-year-old market, held every Thursday from 9 am to 2.30 pm.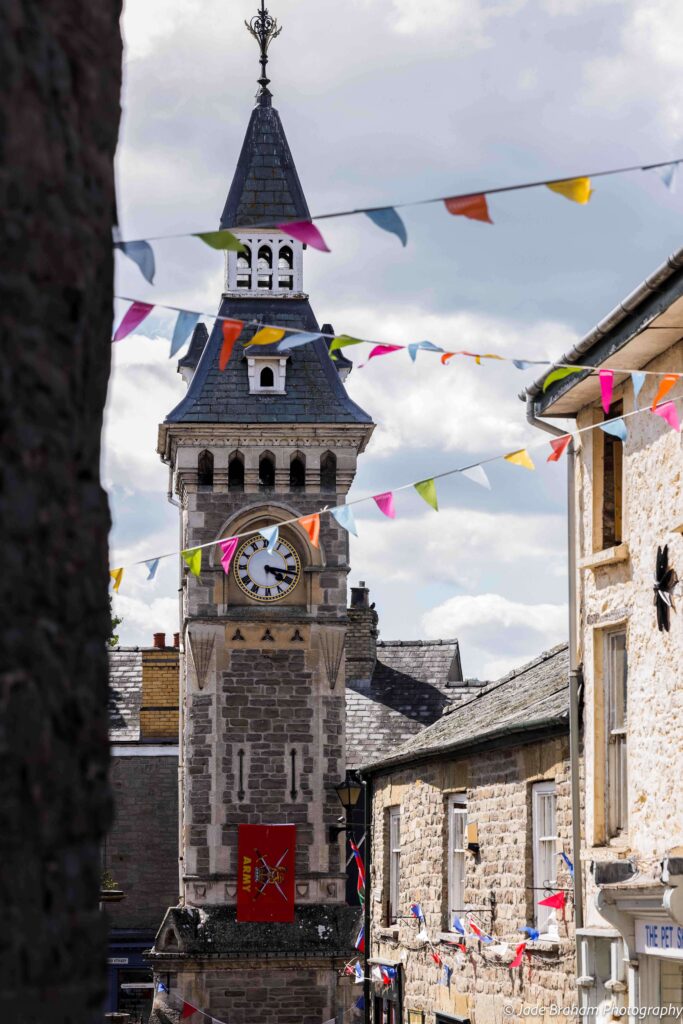 3. The Mumbles
Dedicated to making happy memories – that's how we'd describe Mumbles. Its five-mile-long promenade wraps around the horseshoe-shaped Swansea Bay and is backed by a sheltered beach, an 18th-century lighthouse, a Victorian pier, and Oystermouth Castle. The latter is an imposing 12th-century Anglo-Norman fortress where you should "search" for the lady in white haunting the dungeon. The castle's name hints at Mumbles' historic oyster industry, as does the multi-million-pound Oyster Wharf, featuring The Oyster House, where the smell of seafood is intoxicating.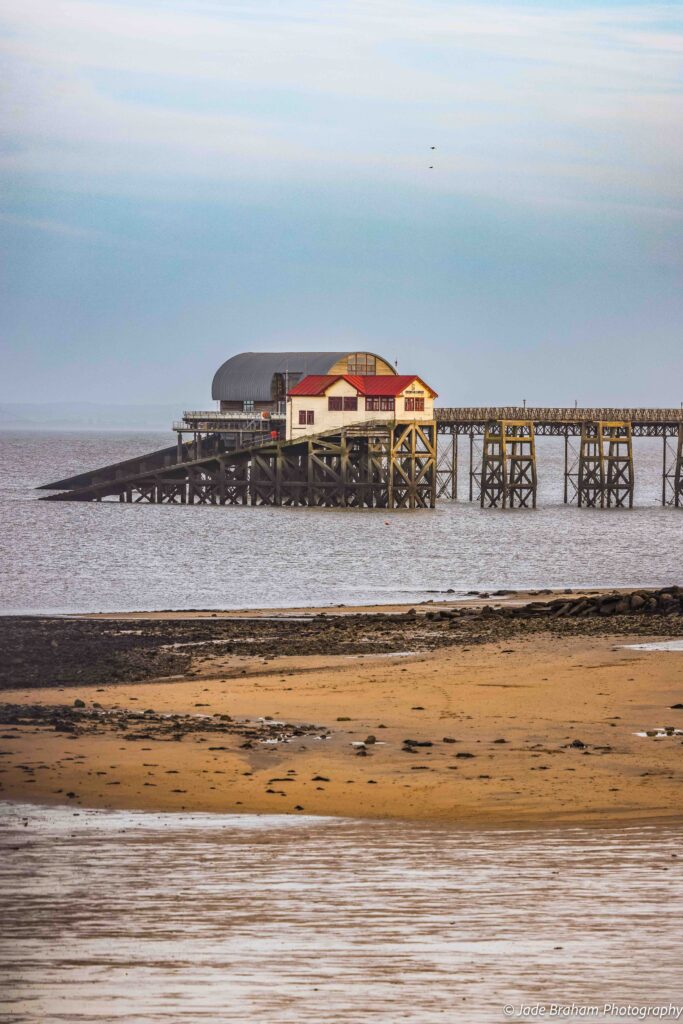 4. Laugharne
Laugharne is one of the cutest villages in Wales, with the River Taf flowing past the 900-year-old Laugharne Castle, which goes directly into Carmarthen Bay. It was dubbed "the strangest town in Wales" by our beloved poet Dylan Thoman, who lived and worked here. The castle is one of the finest examples of a 16th-century Elizabethan manor house, and it has the UK's best 19th-century ornamental garden! The town is arguably still consumed by Dylan's everlasting presence as several of his homes remain intact, including the Boathouse, writing shed and Brown's Hotel. The latter was Dylan's favourite watering hole; he often gave the hotel's phone number as his own. Today the hotel's restaurant, Dexter's, serves great beef burgers and has some wonderfully cosy rooms. Make sure to walk the "Dylan Birthday Walk", which follows the Wales Coast Path and the route the poet took on his birthday. He immortalised this walk in his 'Poem in October'. It's an easy two-mile walk and will finish at Sir John's Hill, which has some incredible views of Carmarthenshire's countryside.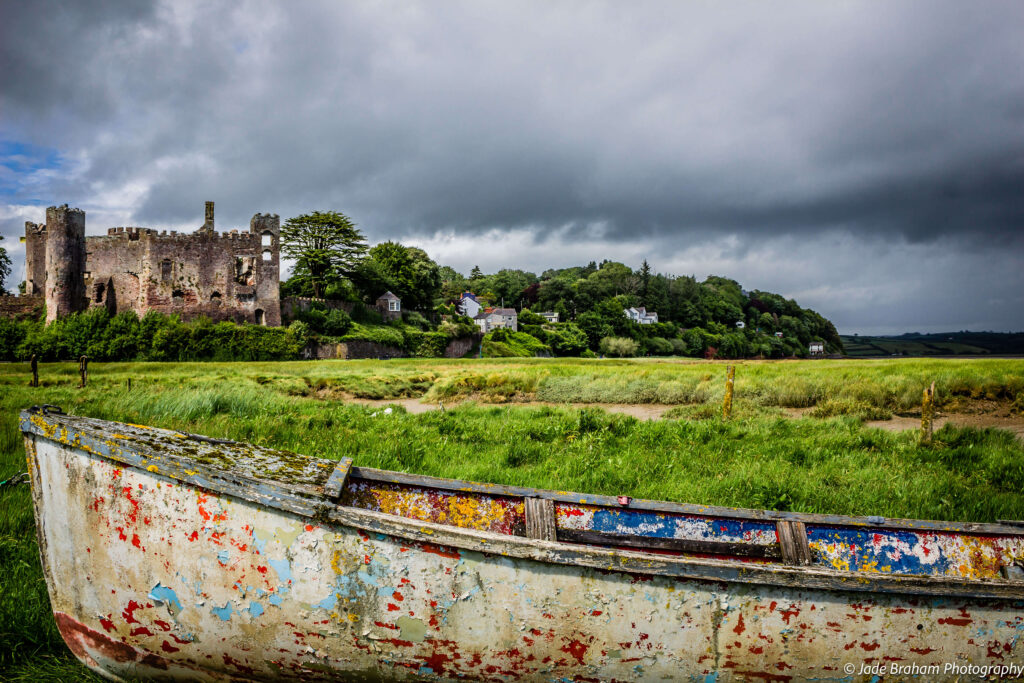 5. Tenby
Tenby boasts a turquoise ocean speckled with sailing boats, palm-tree-lined streets, fishermen unloading their cargo, and the rich scents of salt and vinegar. It's little wonder Tenby is considered the jewel in the crown of the 'Welsh Riviera', and its technicolour Regency houses and three Blue Flag beaches are what put it on the map! Its maze-like streets likewise reveal an intriguing culture, featuring a Norman castle, a Tudor merchant's house, and Plantagenet House Restaurant, one of the oldest buildings in Tenby! From the multi-coloured harbour of Tenby, catch a 20-minute ferry to Caldey (£15 for adults, £9 for children). The journey passes St Catherine's Island before landing on terrain where people have lived for at least 22,000 years. The Grade II-listed monastery is home to seven Cistercian monks, whose predecessors re-established a tradition of Cistercian monasticism in Wales.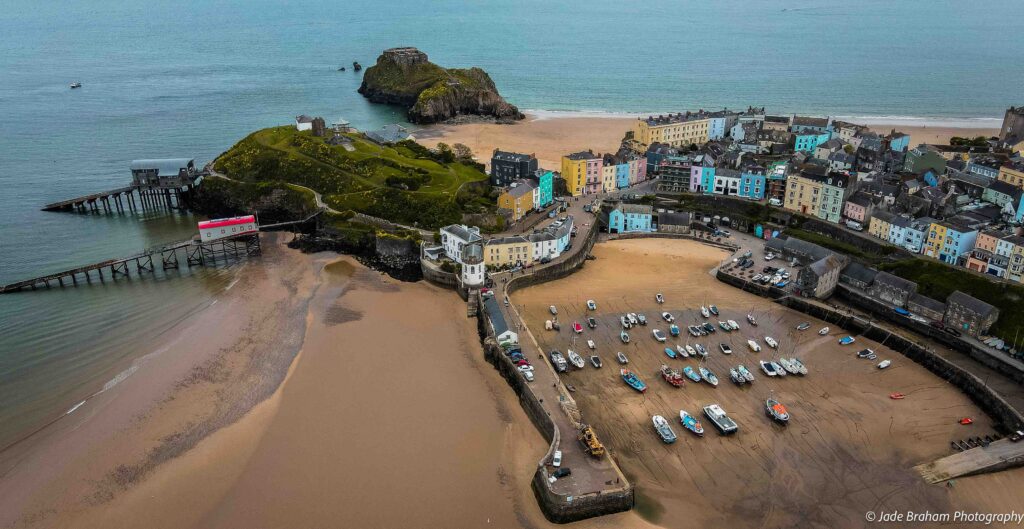 6. Solva
Rows of colourful cottages and a narrow stone bridge guiding a babbling brook make Solva feel forgotten by time. It's one of the prettiest villages in Wales, and one of Pembrokeshire's oldest, with almost 40 listed buildings and a proud maritime heritage. Fish woodcarvings are nailed to walls, houses display miniature sailing boats, and The Sail Loft and Solva Pottery Antiques showcase products incorporating puffins, seashells, starfish, and sea anemones. The 16th-century Cambrian Inn serves local produce like Welsh mussels, and the harbour is a popular dog-walking area.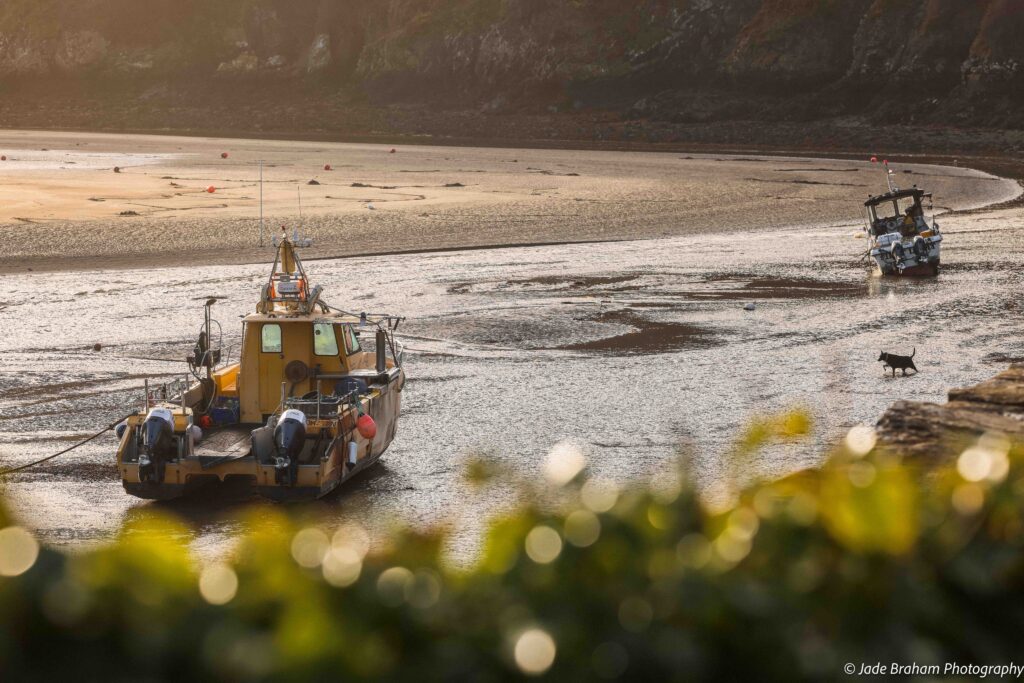 7. Portmeirion
The whimsical architecture of Portmeirion gives visitors a slice of Italy that's situated in the heart of Gwynedd. This Italianate village, featuring porticoes, verandas, Italian colonnades and pastel-hued townhouses, was inspired by Italy's Portofino and created by architect Clough Williams-Ellis between 1925-75. While it's not exactly on the Wales Coast Path, it's a must-see because it's so unique, and it sits on the sandy beaches of the Dwyryd Estuary. There's much to do here, including an Italian-style gelateria, a 70-acre sub-tropical forest and a 1950s-style bar. The village was famously used in the filming of the 1960s TV show, The Prisoner, which TV buffs will enjoy seeing. You can also stay in the 4* Hotel Portmeirion, starting from £119 per night.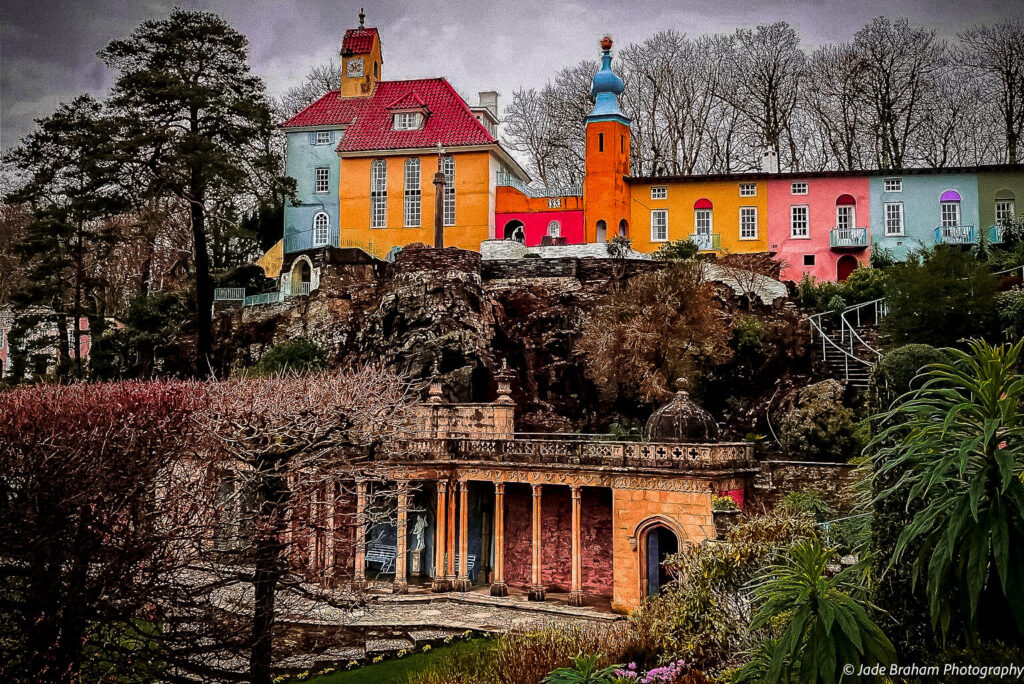 8. Aberaeron
One of my favourite villages in Wales is Aberaeron, a traditional seaside Regency town. Unlike Tenby, which is a Regency town originally built for holidaymakers, Aberaeron is a rare example of a purposely planned Georgian town built for the shipbuilding industry and fishing port. It was the brainchild of the Reverend Alban Thomas Jones Gwynne, and any fans of Bridgerton and Jane Austen should venture here for its period-style character. The most obvious thing to see is the multi-coloured houses, Harbourmaster Restaurant, which showcases fresh Cardigan Bay fish, and The Celler Restaurant. On a sunny day, you'll also see locals enjoying maritime pursuits like crabbing along the River Aeron.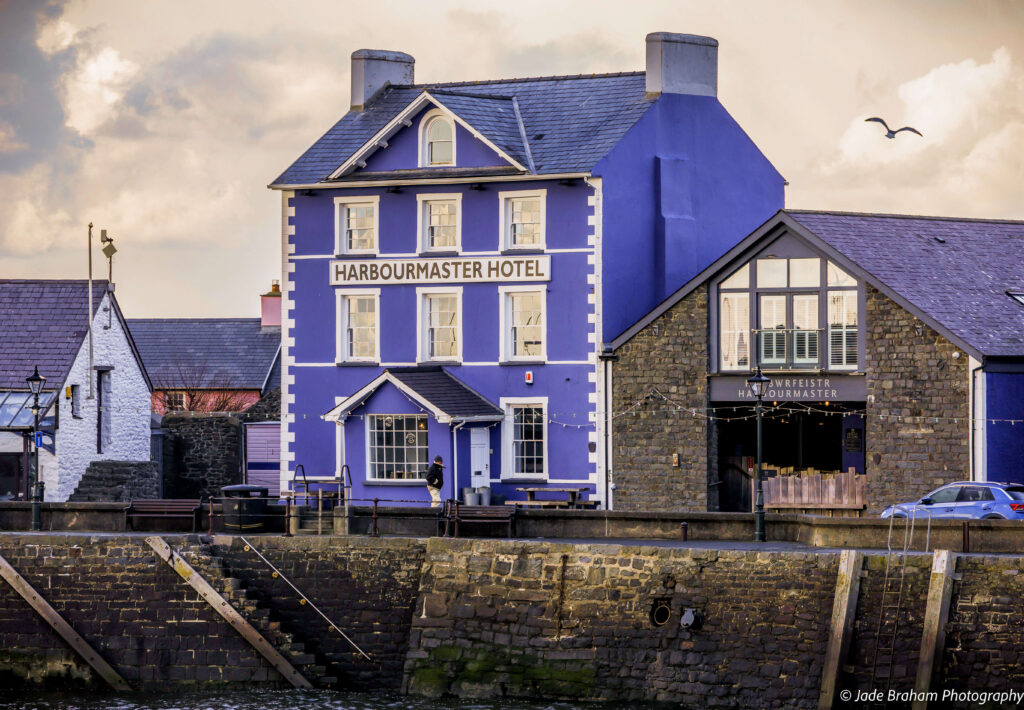 9. St Davids
One of the great things about the villages in Wales is that they're shrouded in religion and legends, and one of the most mystifying places to visit is St Davids in Pembrokeshire. It's primarily known for being Britain's smallest city, with less than 3,000 inhabitants. Still, for those in the know, it's also popular for its gold-and-purple-hued cathedral and sustainability-driven businesses. The cathedral, named after Wales's patron saint, St David, was built in the 6th century, and it became so important that the 12th-century Pope Calixtus II declared that two pilgrimages to St David's Cathedral were equivalent to one to Rome. Three pilgrimages here were equal to one to Jerusalem. St Non's Chapel is David's birthplace, while The Bishop's Palace is where royal guests stayed when visiting the cathedral. For more eco-friendly activities, the Bug Farm offers a strange opportunity to eat insects – the mixed insect pakora is particularly delicious. Really Wild Emporium offers seaweed foraging excursions and a restaurant serving a seven-course tasting menu which incorporates wild ingredients and seaweed.
For an in-depth guide to St Davids, click here.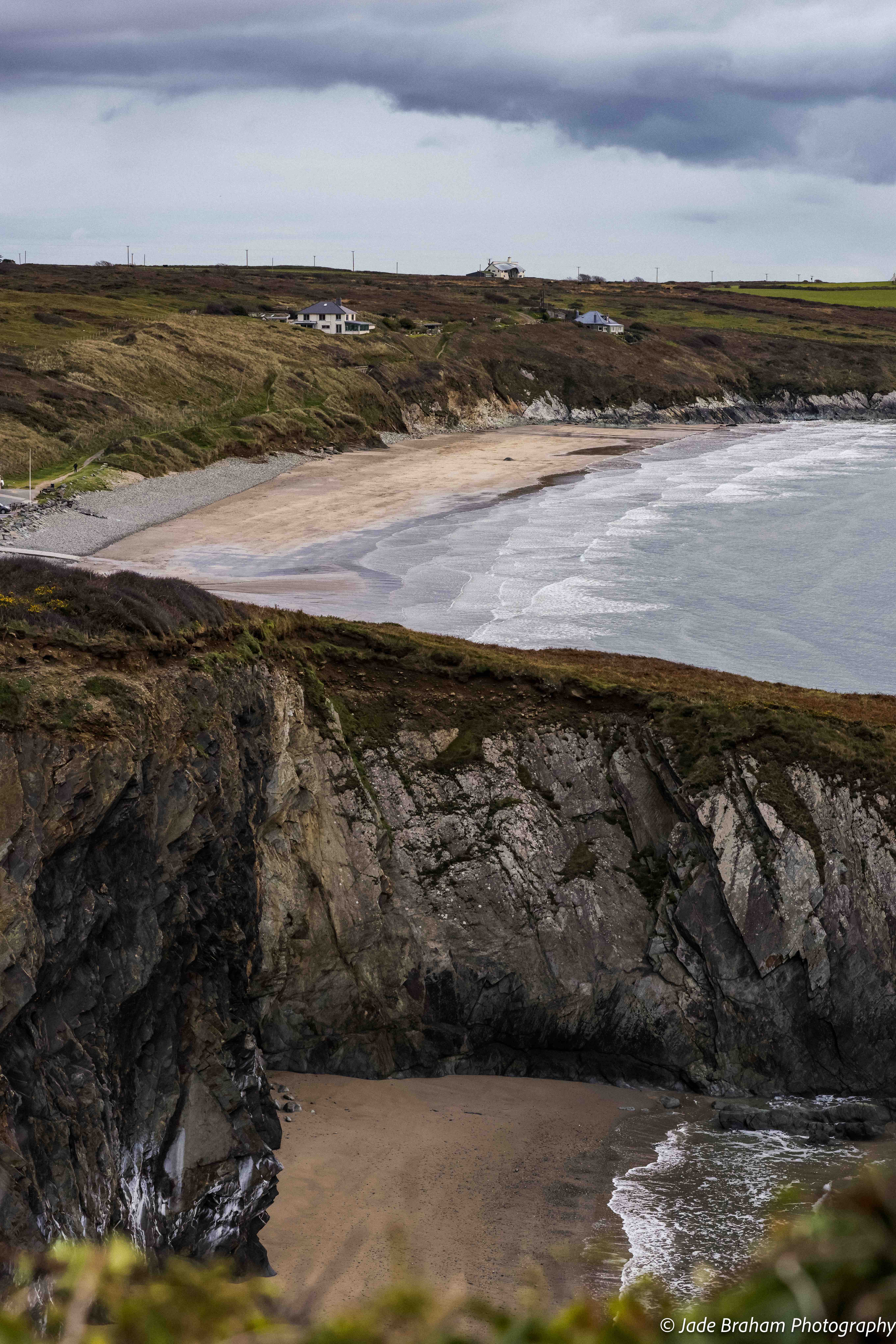 10. Conwy
Known for being one of Britain's best-preserved medieval towns, Conwy is a gem among Welsh communities, and it sits on the Wales Coast Path. This coastal path runs along Conwy's quayside, passing docked sailing boats and Britain's smallest house. This house measures just 72 inches wide and 122 inches high. But the most impressive site in Conwy is Conwy Castle, a 13th-century fortress built by King Edward I, and its 1,400-yard crenellated walls wrap around the entire town. Conwy Castle is one of the most impressive medieval castles in the UK, and it has the most intact medieval royal apartments. It beats the Tower of London in that respect. For a complete contrast, head over to Aberconwy House or Plas Mawr for outstanding medieval merchants' houses. These are some of the finest examples of Elizabethan townhouses.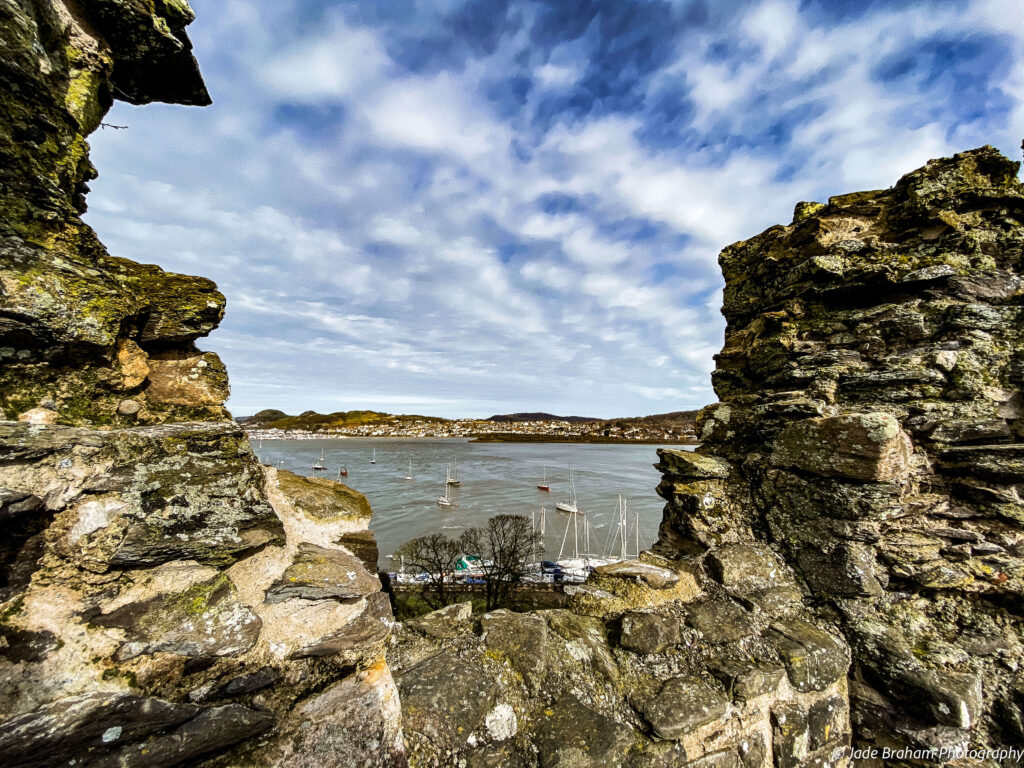 11. Newport
Newport is by far one of the best coastal villages in Wales. Its coastal character is unavoidable, with frequent sailing activities at Newport Sands and the Gallery Yr Oriel displaying coastal cottage paintings and statues of windswept figures. After a browse, stop at the dog-friendly Castle Inn, which has a flavoursome menu – the chicken tandoori masala is particularly innovative. But for me, the town's unique personality comes from its many heritage sites, including Britain's oldest intact medieval kiln and Castell Henllys: Britain's only Iron Age village reconstructed on the spot where Celts lived 2,000 years ago. Another great heritage site is Carreg Coetan Arthur, an ancient burial chamber on the edge of the town. Antique hunters will find paradise in The Carningli Centre, which has thousands of second-hand books and antique furniture. There's an easy walk to Parrog Beach, Newport Sands and Cwm-yr-Eglwys beach, which are great for kayaking.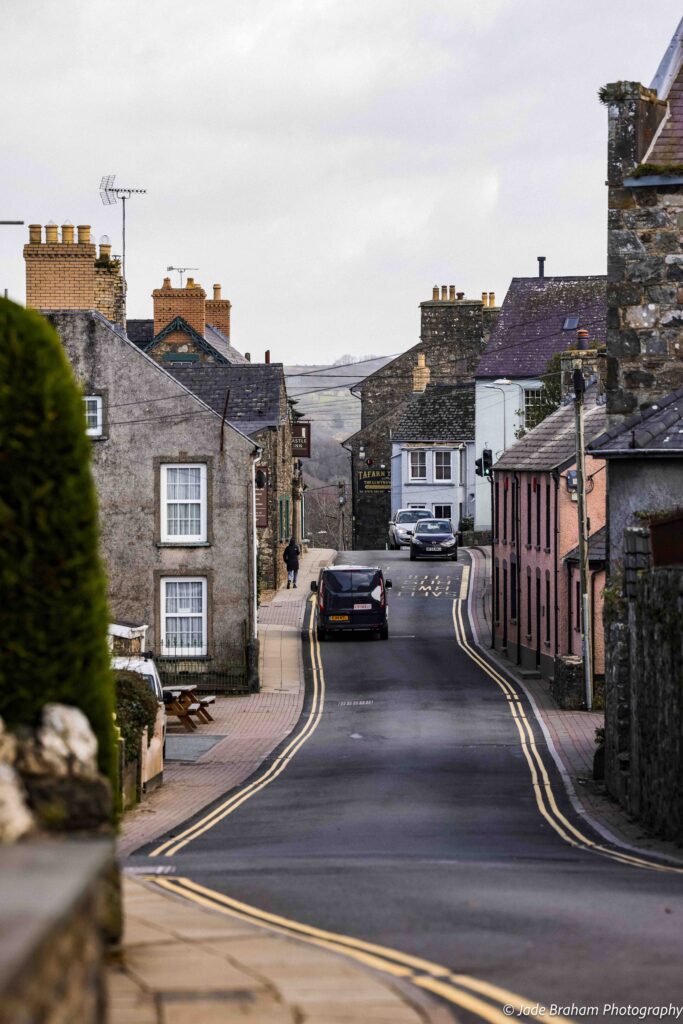 12. Llandeilo
Everything about the rural market town of Llandeilo in Carmarthenshire, situated to the west of the Brecon Beacons National Park, is sublime – from its swatch-card-coloured Georgian houses to its historic castle and cute independent shops and cafés. In Llandeilo, you'll find creativity in abundance, from homemade chocolate shops and chalk paint workshops to literary festivals and antique fairs. It's also become a popular filming spot, with the movie Six Minutes To Midnight starring Dame Judie Dench shot here, as well as TV shows including The Light In The Hall. Llandeilo's Dinefwr Castle helped birth Welsh culture, music and poetry, while the town's restaurants celebrate the traditions of farm-to-fork cuisine.
FINAL THOUGHTS ON THE Prettiest Villages in Wales
So there you have it, my favourite 12 prettiest villages in Wales. I hope this helps you plan your next adventure in Wales.
Is there somewhere on this list that you're looking forward to visiting the most?
For more inspiration on travelling around Wales, check out my ultimate South Wales road trip article or my ultimate guide to the Wales Coast Path.
LIKE IT? PIN IT FOR LATER!