Living in South Wales, I was prepared for a rather unexceptional and familiar trip to North Wales. How different is the South to the North, right? But what I didn't realise was North Wales is much more akin to the Scottish Highlands in terms of its staggering scenery and the Lake District for its peaceful temperament and calming atmosphere. With more castles per square mile than any other European country, a landscape alive with action and a fascinating ancient culture and heritage, North Wales charms the eyes but captivates visitors' hearts. This 3-Day North Wales itinerary brings the best and the unknown of North Wales together. Whether you are a luxury traveller, history lover or outdoor adventure enthusiast, there are many experiences for you to partake in when in North Wales.
Travelling to North wales
Travelling from South Wales to North Wales or England to Wales can be done affordably. Taking a train or driving here is pretty straightforward, although the train is undoubtedly faster in some cases. We went from Carmarthenshire to Tremadog, and it took just over three hours. With bendy roads and expansive mountain ranges, North Wales is best navigated via car, especially since I'm not sure busses exist there. I didn't see one the entire time I was visiting. Hiring a rental car is easy, and driving affords many spectacular views and surprising, off-the-beaten-path finds.
Day 1
Driving to North Wales & Exploring Tremadog
Start your trip nice and easy by spending half the first day travelling to Tremadog, North Wales. Just one mile north of Porthmadog town centre, Tremadog is a charming village centrally located for the main activities in North Wales. Known as the birthplace of town planning in Wales, this historic centre was completed in 1811 and remains unaltered. With a strong community spirit (unmistakable by locals greeting each other with handshakes, smiles and nods) and with the Welsh language thriving in everyday use, Tremadog acquaints you with an authentic and traditional Welsh culture.
Stay at Weaver's Cottage, one of the town's oldest Worker's Cottage. With its original stone walls and wood-panelled windows, Weaver's cottage is brimming with character. From rustic charm to modern comforts, make sure to relax and enjoy cosy evenings in front of the wood-burning fireplace.
Take a refreshing stroll down one of the many public pathways before marvelling at the Gothic revival style church and classic Georgian architecture of the Market Square. Later wind down in the number one local pub, the Golden Fleece Inn, where you'll taste an excellent selection of local produce.
Day 2
Italian villages & Ancient Wales
The next day, embrace the delights of Italian culture secreted away in the rolling Welsh hills. With architectural heritage, stunning settings and 70 acres of sub-tropical gardens, Portmeirion is an iconic and unique village. Nowhere else will you discover Welsh culture intermixed with Italian culture. From complimentary guided walking tours, audio-visual shows to a free land train tour of the Gwyllt woodlands, Portmeirion offers a detailed insight into a coastal village concept.
For a more extended stay, I recommend Portmeirion's Flagship Hotel, a luxury 4-star accommodation overlooking the glistening sandy beaches of the Dwyryd Estuary. The grand entrance retains much of the eighteenth-century elegance with an exquisite oak staircase and an intricate Italian fireplace.
From here, take a road trip across vast, winding roads dotted with sheep or goats grazing at the edges to Dolbadarn Castle. From silky, still ponds to forceful, angry rivers overflowing with excess rainwater, there won't be a dull or uninspiring moment on your journey. Long stretches of open road instantly become enclosed by ancient Pine trees that look as if their bark would peel away if touched. There's something magical on this looping drive, something fantasy writers would devour.
Dolbadarn Castle
Once arrived, hike your way to the top of the mountain where Dolbadarn Castle, now ruined, stands as a solitary guardian of Llanberis Pass in Snowdonia. Occupying a lonely spot over Llyn Padarn, Dolbadarn was built by the Welsh prince, Llywelyn the Great, and was a vital link in defence of the ancient kingdom of Gwynedd. While most of the castle has disappeared, the stone keep that remains staggeringly reminds visitors of both the kingdom's military strength and Prince Llywelyn's power and authority.
Overlooked by most tourists, Dolbadarn is worth a visit, especially considering it is one of the finest surviving examples of a Welsh round tower. Standing tall at 50ft, the tower offers astounding panoramic views of the Welsh countryside but be aware to the left of the castle is the unsightly Dinorwig Power Station. This station is conveniently not mentioned in most travel articles but doesn't let it spoil your visit. For us, it was more the shock of its unknown presence that took us aback.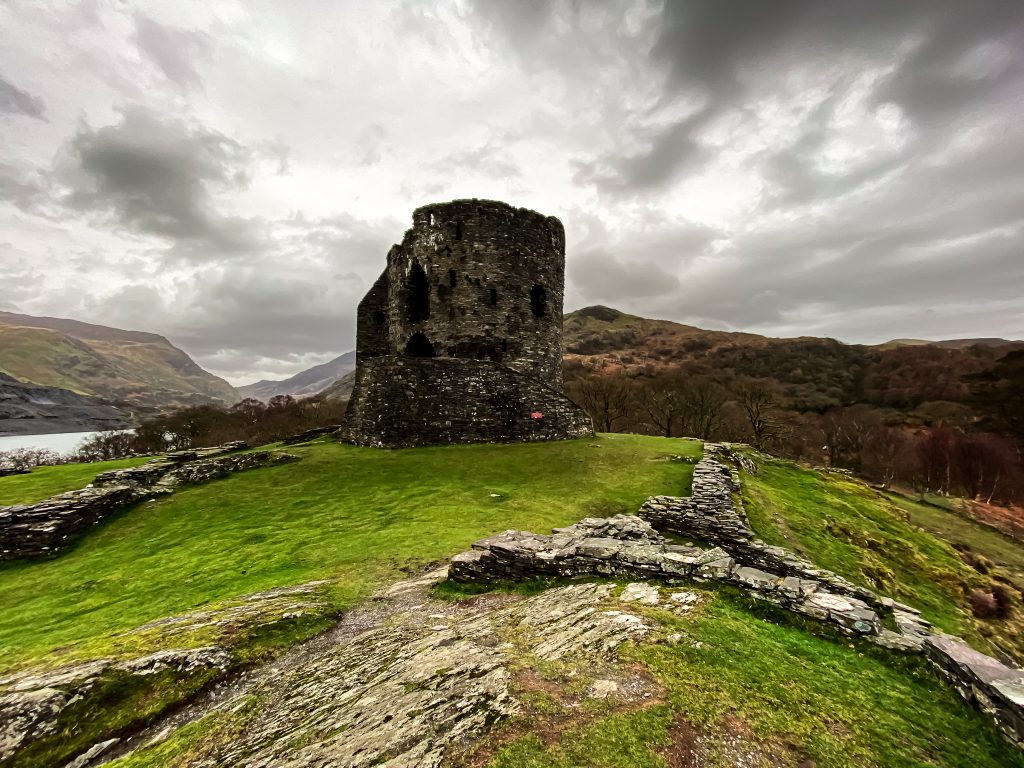 A Hikers' Heaven
Heading back to Tremadog, stop off at Betws-y-Coed. Famous for being the gateway to Snowdonia, Betws-y-Coed is a hiker's metropolis. Translated in English as meaning "prayer house in the woods", every shop, hotel or pubs focus on hiking seems fitting. There's a magical setting here established by its distinctly Alpine feel intensified by the dense Gwydyr Forest. Here, you can enjoy many walking trails around the village or try a more exerting hike up one of its many mountains. There's a diverse range of cafés, bistros and pubs that serve locally sourced and award-winning food. If, however, you don't feel like eating here, head back to Tremadog for a more formal and refined dining experience at Y Sgwar.
Day 3
Conwy & Lake Vyrnwy
After a whirlwind few days, end your trip with a visit to Conwy. A World Heritage site, Conwy is a market town enclosed by an imposing thirteenth-century castle and walls. Head over to Conwy Castle, which was built on Edward I of England's instruction between 1283 and 1289. With its gritty, dark stoned walls, the castle has the rare ability to evoke an authentic medieval atmosphere.
Once finished, head over to the smallest house in Great Britain; it is even named in the Guinness Book of Records. With dimensions of 3.05m x 1.8m, this house overlooks the quay and is probably one of the most extraordinary buildings I've ever seen. For a complete contrast, head over to Aberconwy House or Plas Mawr for outstanding medieval merchants' houses. These are some of the finest examples of Elizabethan townhouses.
Heading back to South Wales or England, make sure to stop off at Lake Vyrnwy. For anyone who loves walking, cycling, or wildlife, Lake Vyrnwy will be your heaven. It is one of Wales' hidden gems and has plenty of walks to suit all abilities. Here there are panoramic views of the beautiful Berwyn Mountains, home to spectacular waterfalls and unspoilt open countryside.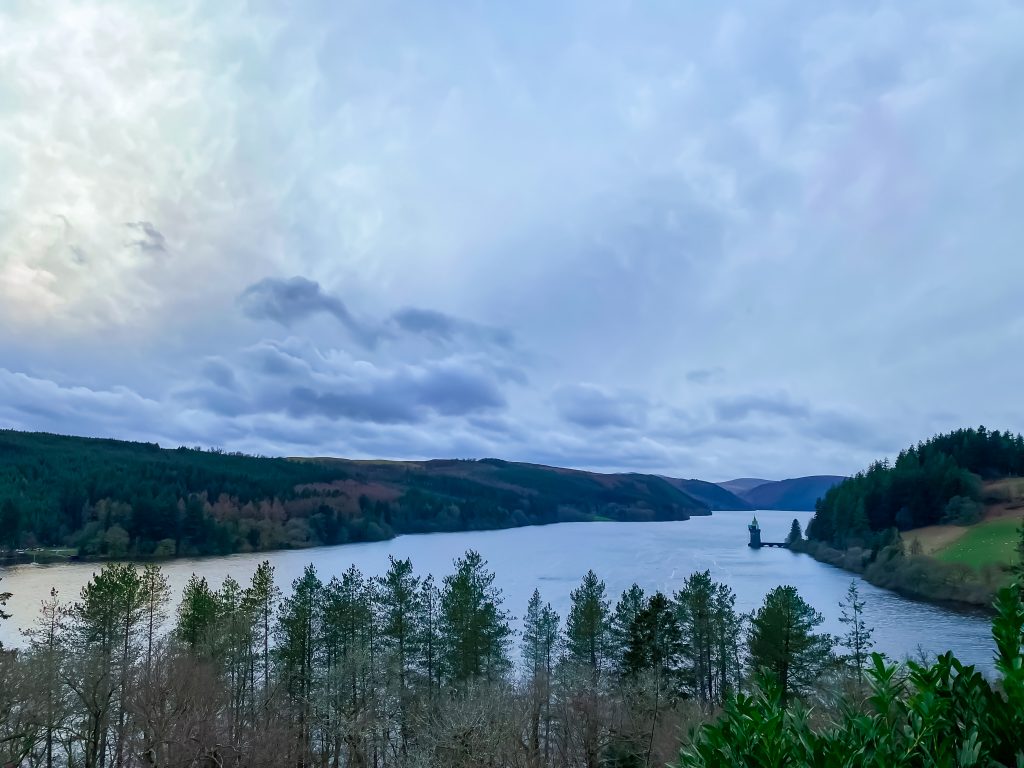 – – – – – – – – – – – – – – – – – – – – – – – – –
final thoughts
There you have it, 3-Day North Wales Itinerary! If you have any inquiries about my time in North Wales, please don't be afraid to get in touch. If you liked this 3-day North Wales itinerary, make sure to subscribe to my newsletter for more travel articles or check out my 3-Day Amsterdam Itinerary.
Alternatively, head to the subscribe box to grab your FREE How to Take Professional Travel Photos Guide!